---
The first thing I did when I woke up the morning of my flight was hop on flightaware.com to check the status of the inbound flight from London, given that I was expecting it would already be over the Atlantic. As it turned out the flight was delayed by over two hours, and hadn't yet left London. I was also checking the status to confirm that we'd have new first class, and I was able to confirm that the tail number for the inbound aircraft was indeed a 747 equipped with the new first class product (Seattle seems to almost always get the new product per the BA Dashboard).
I wasn't worried about the delay given that we had a layover of over nine hours, but still kept an eye on the schedule.
Midday I received an email from British Airways about the delay, announcing the new departure time of 8:10PM. The email also said that the check-in counters would now remain open till 7PM.


Email from British Airways
I picked up my friend and we left for the airport at around 5:30PM. With rush hour traffic we made it to the airport at around 6:45PM.
British Airways check-in is located at the far end of the terminal, near the Emirates and Lufthansa counters.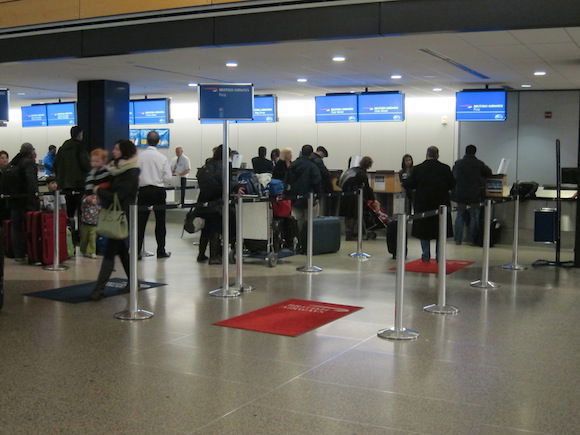 British Airways check-in counters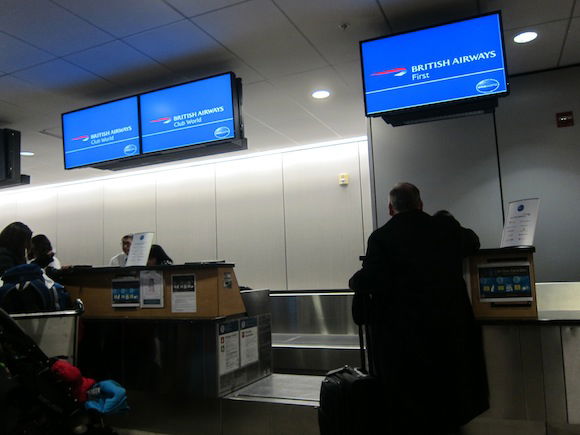 British Airways first class check-in counters
Check-in was surprisingly calm given the delay, since I expected a lot of people would need to be rebooked, which usually leads to long queues. In this case there was just one person ahead of us in the first class line, so we were helped within a few minutes.
We were checked in by Charleen, who was extremely friendly and apologetic about the delay. She confirmed that my bag would be checked all the way through to Dubai, though informed us we'd have to pick up our connecting boarding passes in London. I thought that was odd though didn't think much of it, given that we had such a long layover.
Charleen also presented each of us with a $19 refreshment voucher due to the delay. We didn't actually use the vouchers since we had a lot of food awaiting us onboard, though it was a nice gesture nonetheless.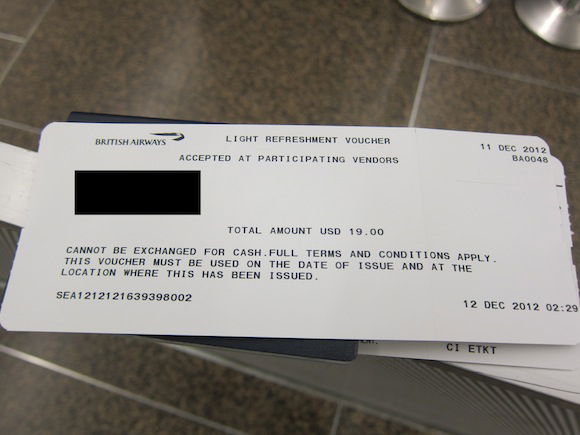 Refreshment voucher
The TSA checkpoint was deserted, which is the benefit of leaving between the afternoon bank of flights and redeyes.
We took the train over to the South satellite, where the British Airways lounge is located. Of course, if you wouldn't otherwise have access, there are a number of alternative options in Seattle available to anyone with a credit card with lounge access.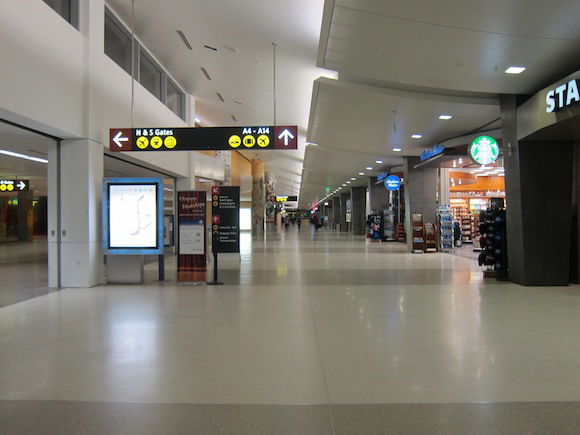 Seattle main terminal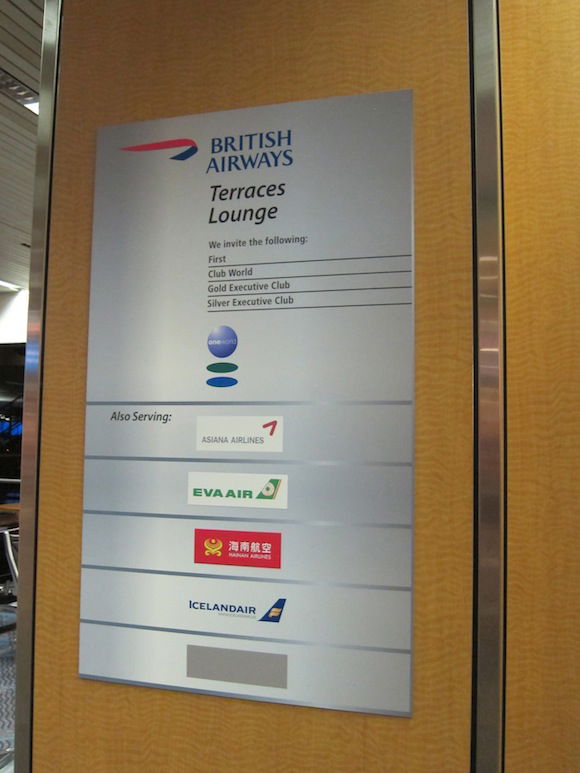 British Airways Terraces Lounge signage
We were welcomed by the friendly lounge attendant, who greeted us with a "goodie, my first class passengers are finally all showing up, I was worried they all no showed."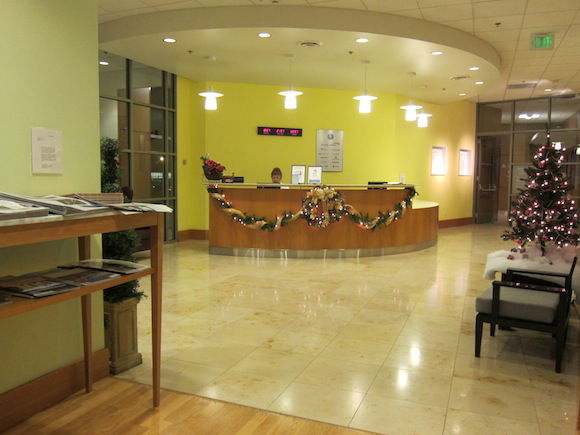 British Airways Galleries Lounge entrance

We were invited to use the first class section of the lounge, though opted for the business class section instead. Can someone please explain to me why British Airways bothers with first class lounges outside of London and New York?
One of the nice benefits about being a OneWorld Emerald member is that you get first class lounge access regardless of which cabin you're flying in. On one hand that's awesome, and there are some great first class lounges like those offered by Qantas and Cathay Pacific.
In the case of British Airways, though, it has led to some really second rate lounges. Basically British Airways has the Concorde Rooms in London and New York, which are only for first class passengers, while their first class lounges at those airports are really OneWorld Emerald and partner first class lounges.
But at most outstations the first class portion of the lounge is little more than a broom closet with the same spread as the business class section, with a door separating you from everyone else to make you feel special.
In this case, the first class section of the lounge was so full that I couldn't even reasonably snap a picture, so we instead used the business class portion of the lounge, which was much more spacious.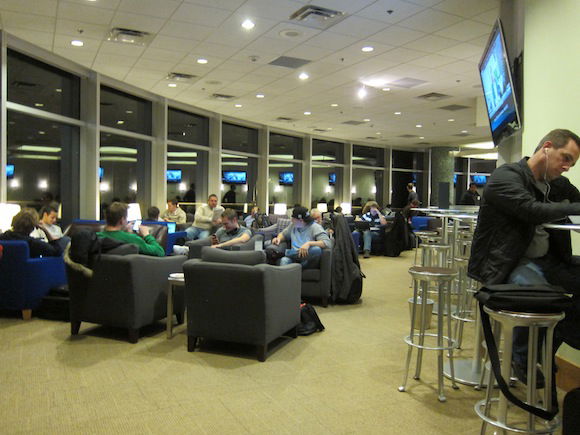 British Airways Galleries Lounge seating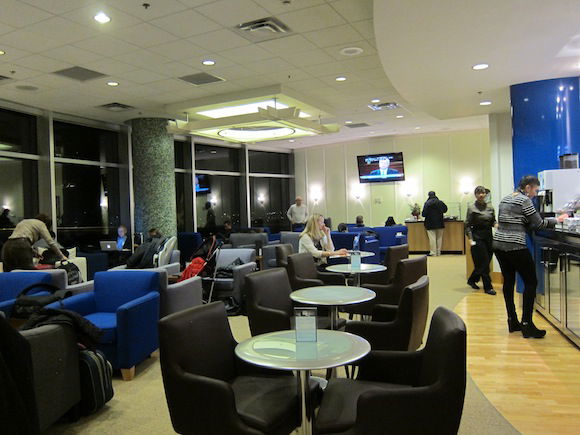 British Airways Galleries Lounge seating
The lounge is quite nice and spacious, with plenty of seating and a decent snack selection. They had all kinds of packaged snacks, finger sandwiches, Christmas cookies, a tomato lentil soup, fruit, veggies, and more.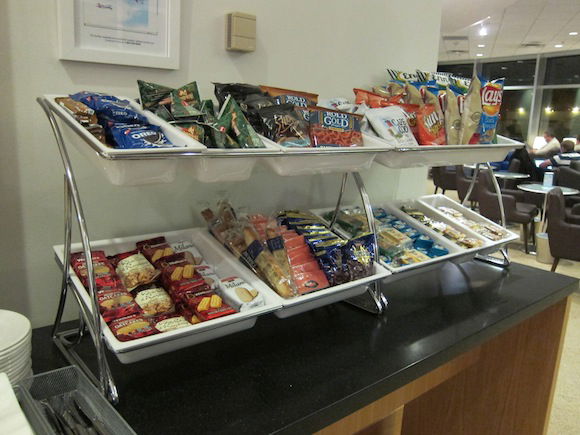 British Airways Galleries Lounge snacks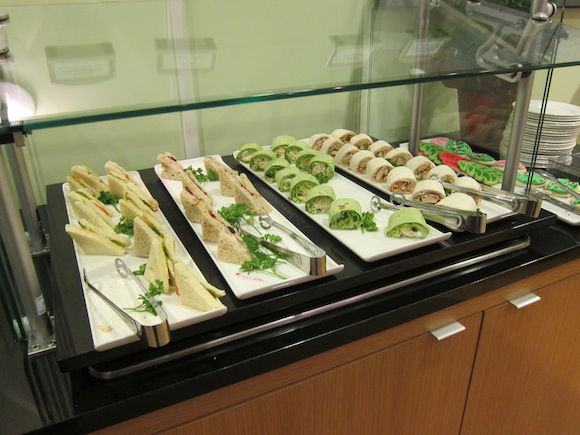 British Airways Galleries Lounge sandwiches/wraps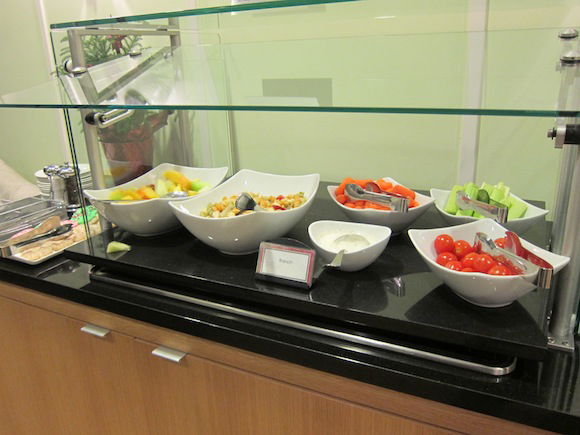 British Airways Galleries Lounge fruit/veggies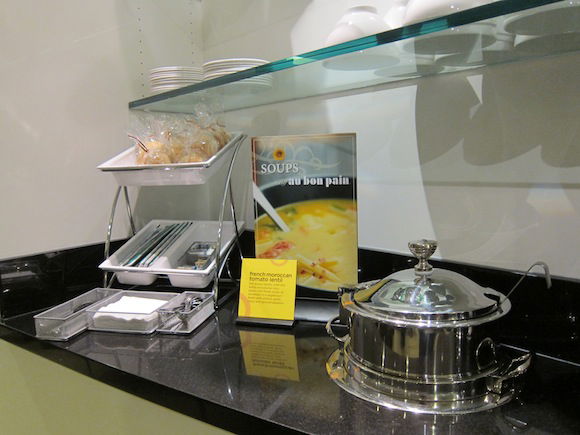 British Airways Galleries Lounge soup
The Wi-Fi was excruciatingly slow, and after about 20 minutes in the lounge we headed to the gate for boarding, at around 7:40PM.
Our departure gate was S10, where our beautiful jumbo was waiting.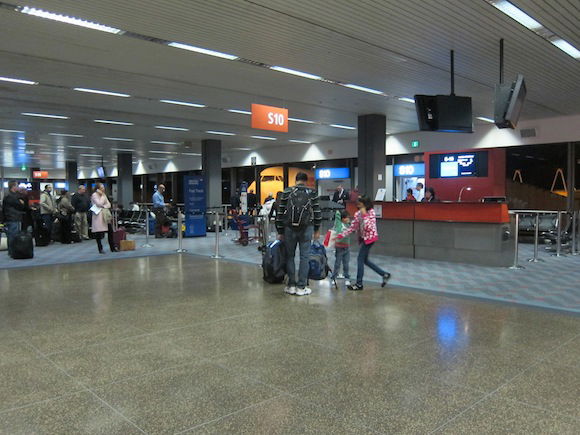 Our departure gate, S10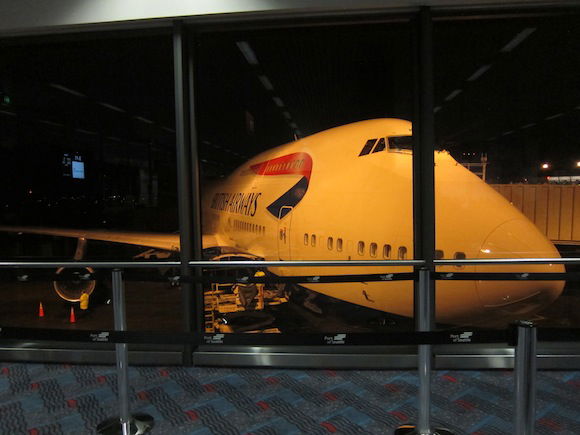 Our jumbo to Heathrow
I was really excited for my second longhaul first class segment out of my new home airport (the first was Lufthansa from Seattle to Frankfurt). At around 7:45PM boarding was announced, and off we were…