---
Saadiyat Island is a brand new leisure destination in the UAE, just a few miles from Abu Dhabi. I briefly visited it last year while in Abu Dhabi, and even had the chance to tour the Park Hyatt the week it was opening. I was struck by how beautiful (and deserted) the beach was, which was something I wasn't expecting in Abu Dhabi. Both Park Hyatt and St. Regis have brand new properties here, so I was anxious to return once both were fully operational.
I figured this trip would be a great chance to do so, and they had plenty of availability for my dates. This is a category five Hyatt property, so I could have redeemed 18,000 Hyatt Gold Passport points per night for our two night stay. Rates were 1,000AED (~$270) per night, so it was one of those situations where one value wasn't all that much better than the other.
The tiebreaker for me was that I had two expiring Diamond suite upgrades, and they can only be applied on a paid stay. Furthermore, the hotel belongs to Virtuoso, and by booking through them I'd receive a free lunch (up to $100), free breakfast, and a room upgrade (though I already get the last two benefits for being a Diamond member). At that point paying for the same seemed like a substantially better value.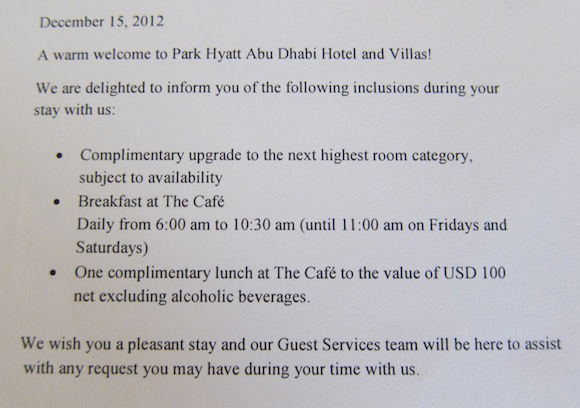 Virtuoso benefits for stay
We took a car from Dubai, which was roughly a 60 minute drive, and once at the hotel were assisted with our bags by the bell staff.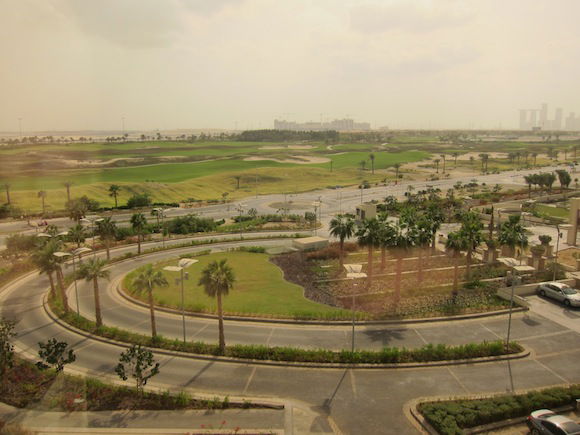 View of hotel driveway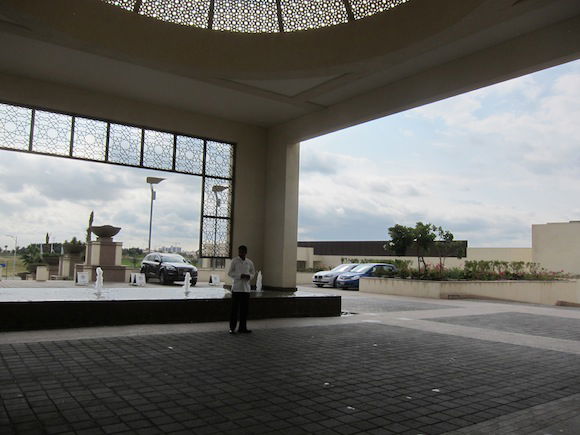 Hotel driveway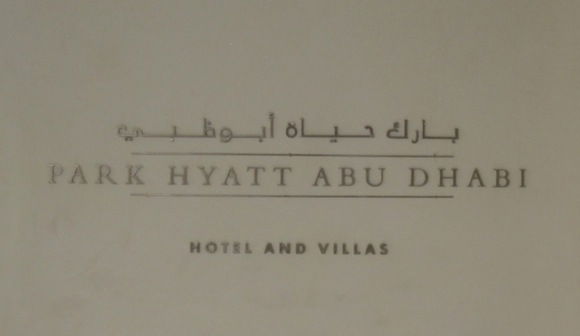 Hotel signage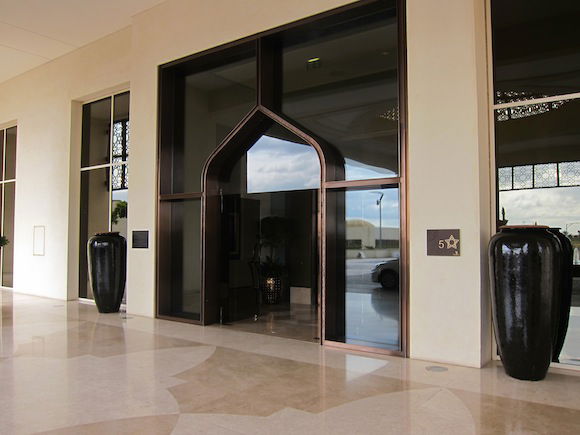 Hotel entrance
While all Park Hyatts are minimalist, this property has to be one of the more extreme cases, which I like.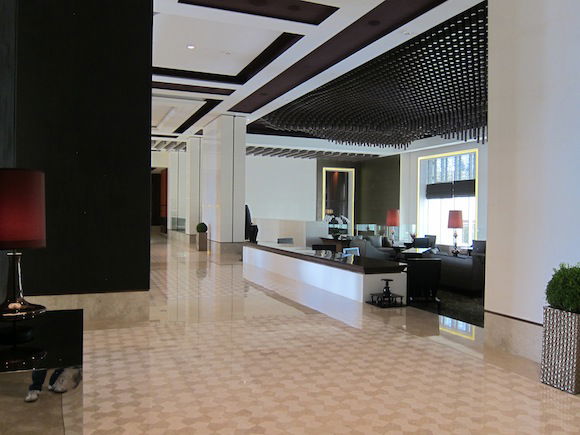 Lobby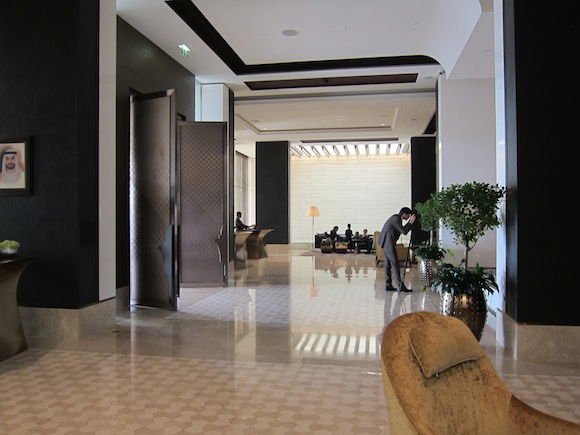 Lobby
There was a short queue for check-in (I believe this is the largest Park Hyatt in the world at over 300 rooms, so at times that's noticed), though once we were helped the agent was extremely friendly. She thanked me for my Diamond status and confirmed all the benefits we'd receive (free internet, late check-out, breakfast, lunch through Virtuoso, etc.).
She also informed us that we had been upgraded further from a Park Suite to a Park Terrace Suite on the top (sixth floor). She escorted us to our room, and on the way told us about all of the property's facilities.
Our suite was located at the far end of the resort, and actually had a whole hallway leading up to just it.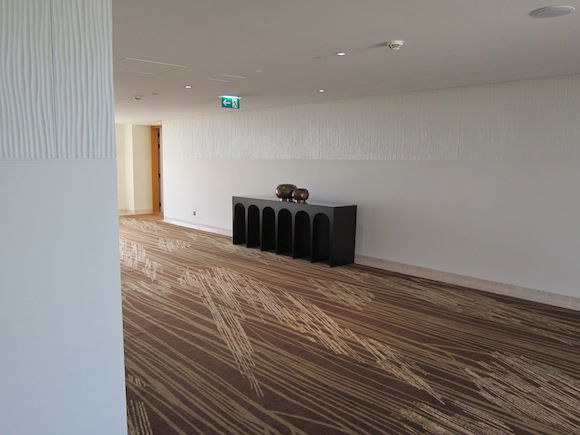 Hallway to suite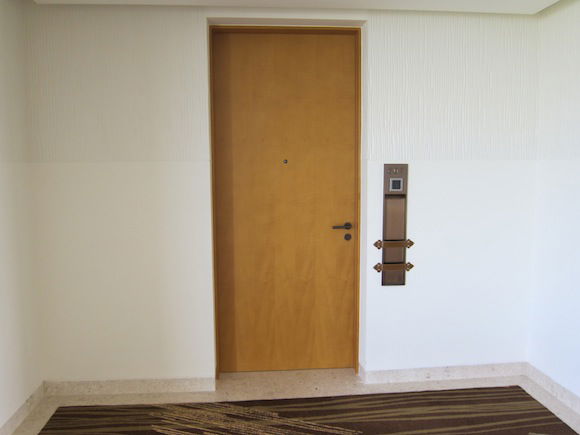 Suite 607
I've had the opportunity to stay in a lot of amazing hotel rooms, though this was easily the nicest. Not only was it huge, but I loved the way it was decorated.
At the entrance was a small hallway with side table.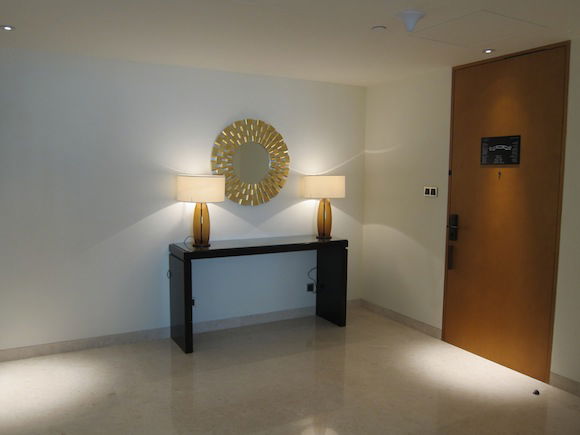 Entryway
That faced the kitchen and guest bathroom.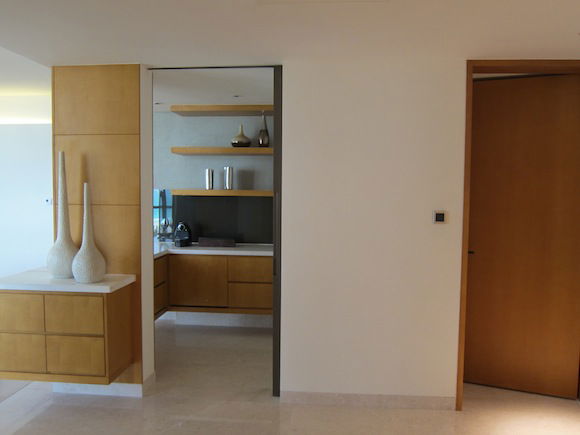 View from entrance
The guest bathroom featured a toilet and sink.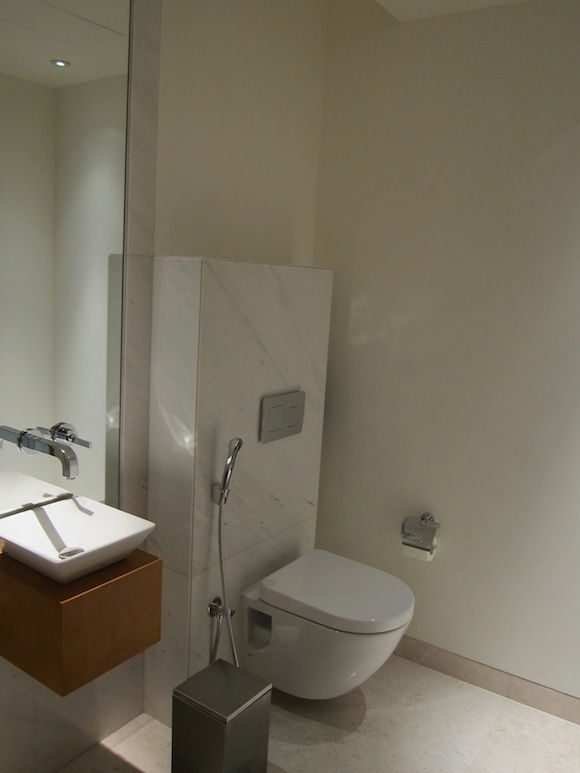 Guest bathroom
In the kitchen was a minibar and coffee machine.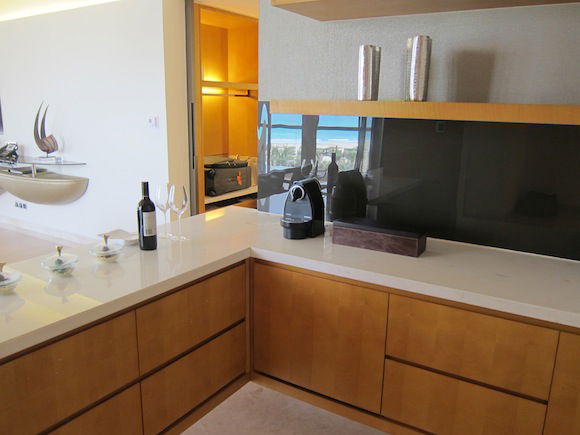 Kitchen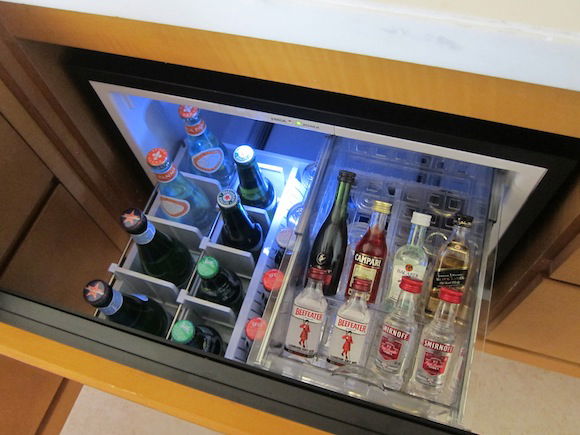 Minibar
The kitchen faced the living room, which was huge. There was a table with four chairs, desk, and "L" shaped coach facing a flat screen TV.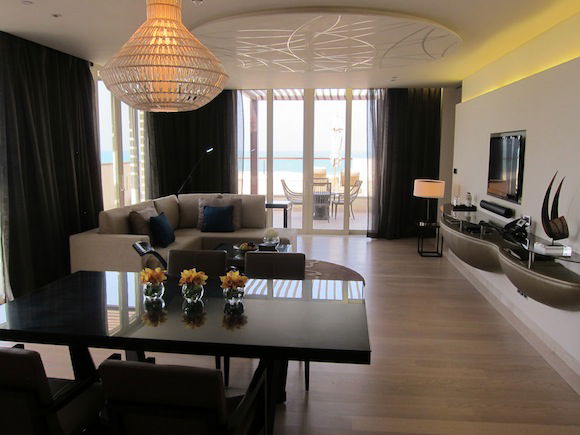 Living room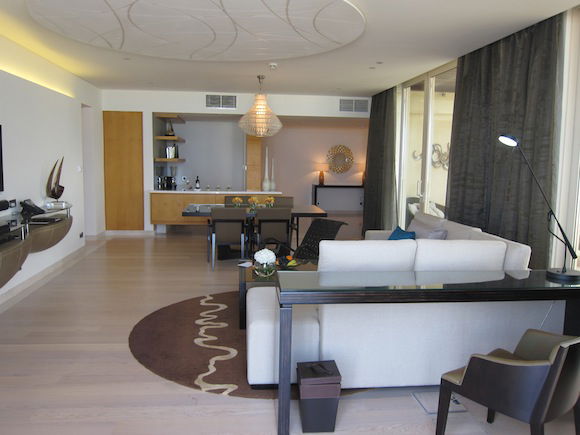 Living room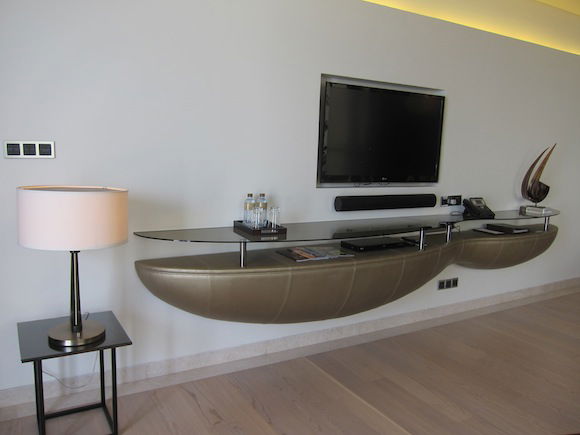 Entertainment center
Also in the living were were the Diamond welcome amenities, which must be the most impressive I've ever received. On the living room table were both a fruit plate and box of goodies.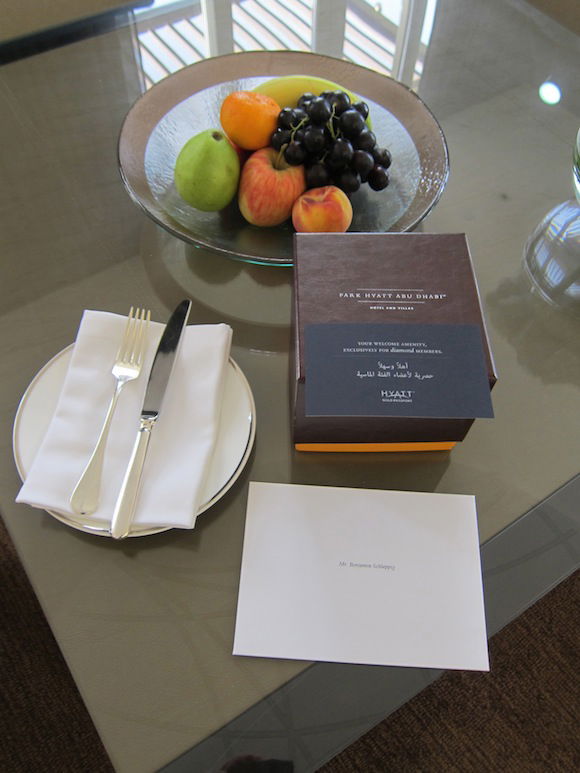 Diamond welcome amenity
The box of goodies consisted of three layers of sweet goodness. Two layers were pralines/chocolates, and the center layer had macarons.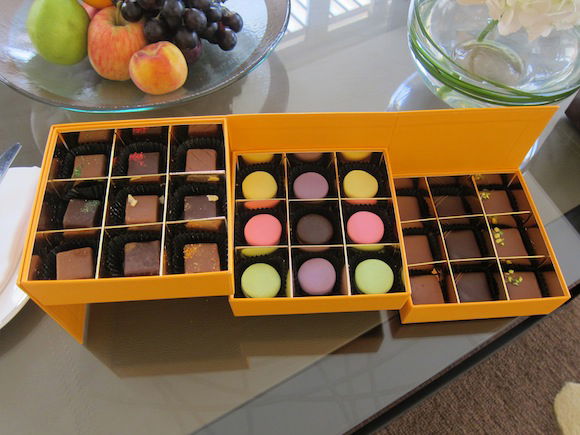 Diamond welcome amenity
Then on the kitchen table were both a bottle of red wine and three containers with pralines, each presented on a bed of vanilla "balls."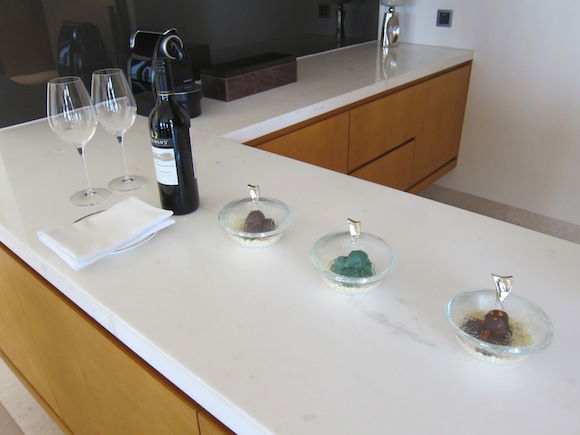 Diamond welcome amenity
Both a door and hallway (with tons of closet space) led to the bedroom.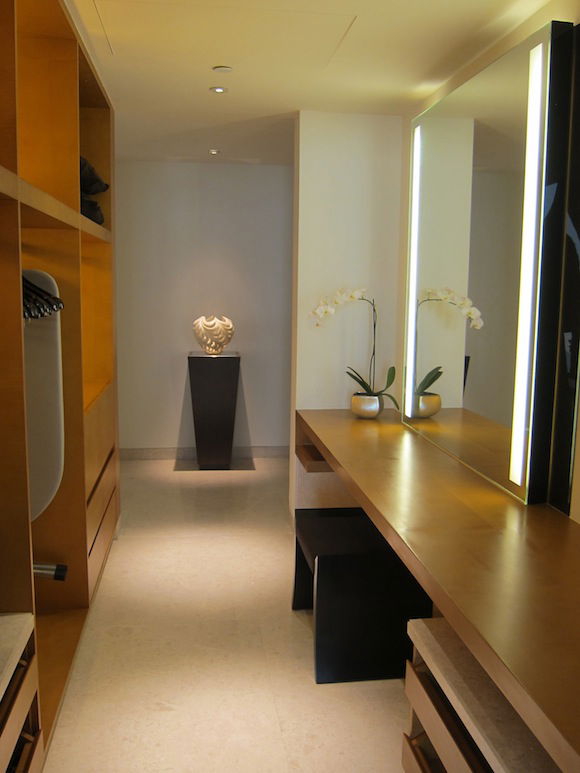 Hallway to bedroom
The bed was firm yet comfortable, though only took up maybe a tenth of the bedroom.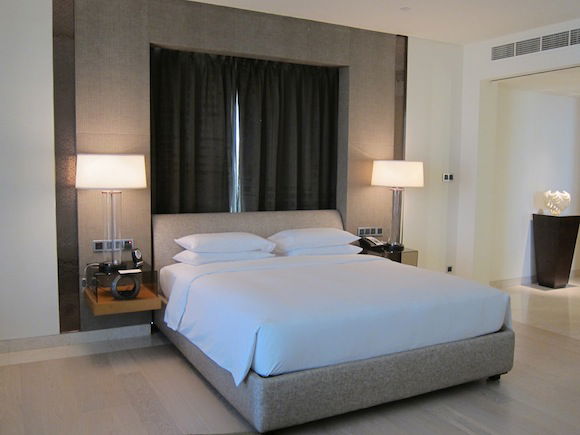 Bedroom
There was also a lot of open space, along with a day bed and chair.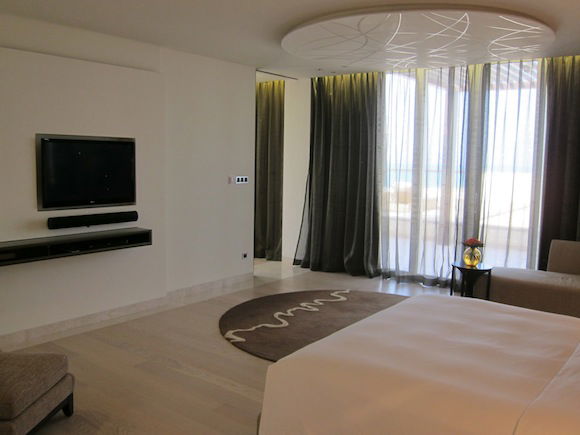 Bedroom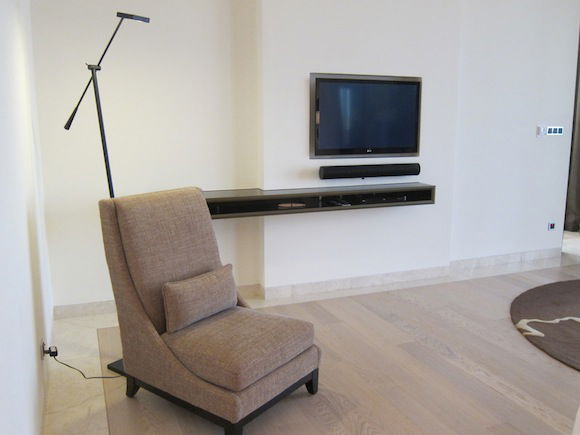 Bedroom chair and TV
Then a hallway led to the bathroom, which had double sinks, a tub, a walk-in shower, and a toilet.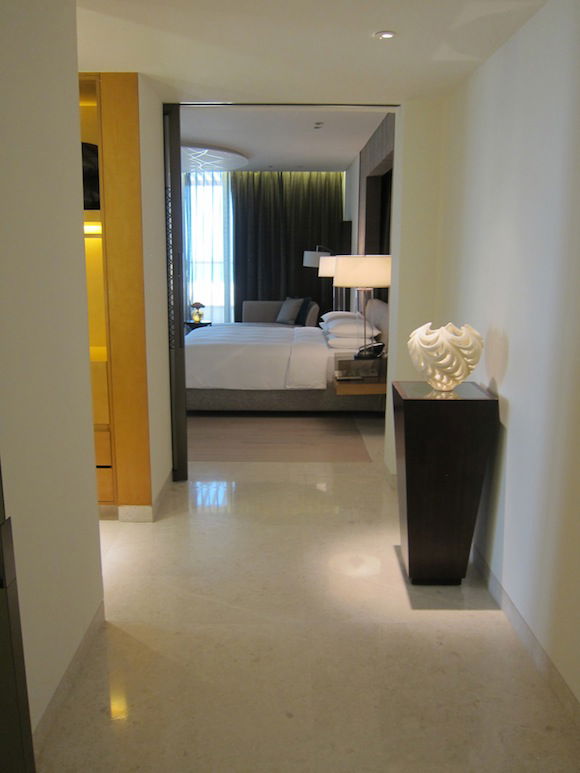 Hallway to bathroom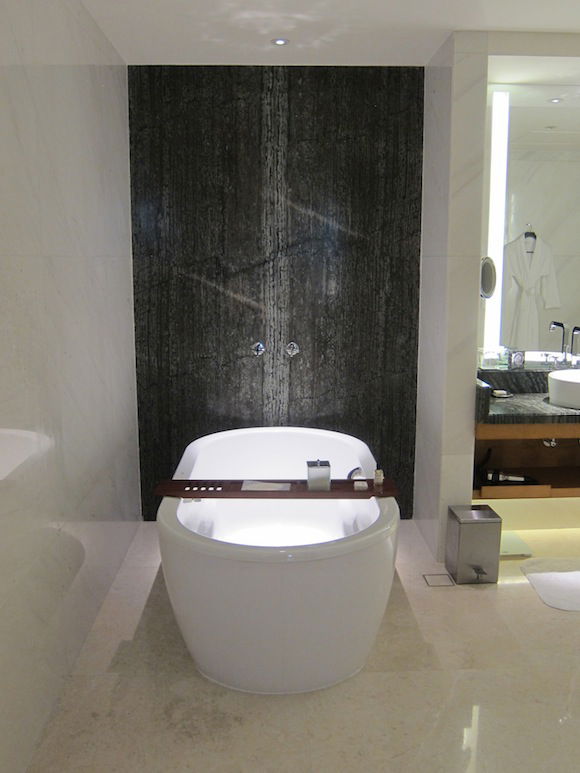 Tub in bathroom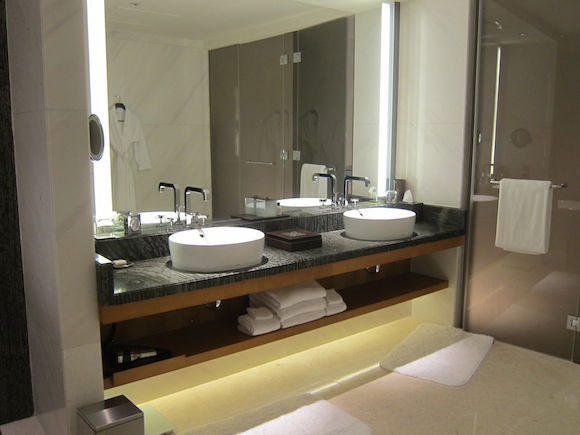 Bathroom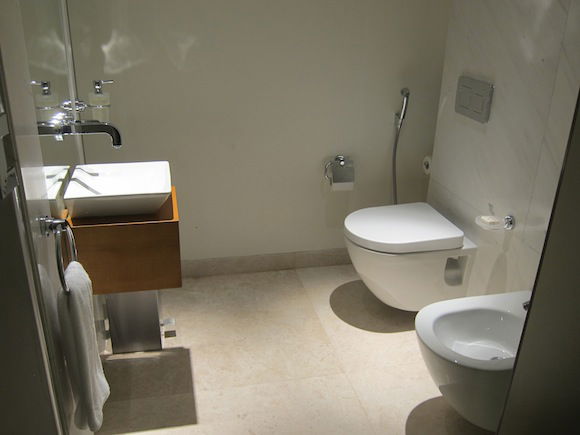 Toilet/bidet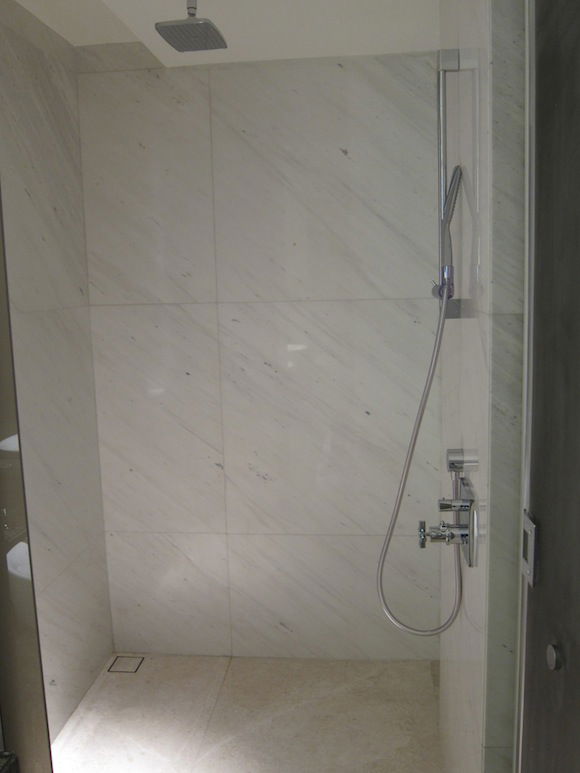 Shower
The room was called a "Park Terrace Suite," so as you may have guessed the terrace was equally impressive. The terrace was massive, and had more furniture than my apartment. The views of the Gulf and the rest of the resort were impressive as well.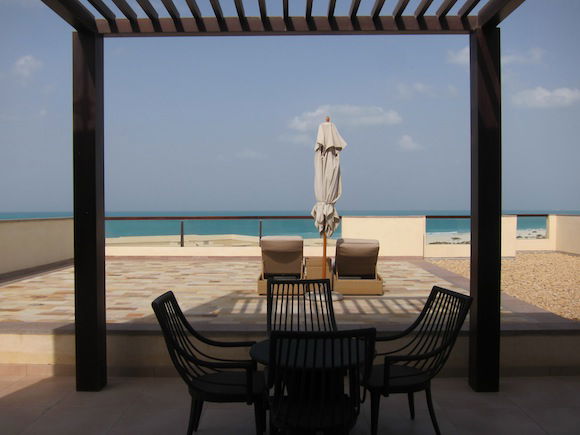 Terrace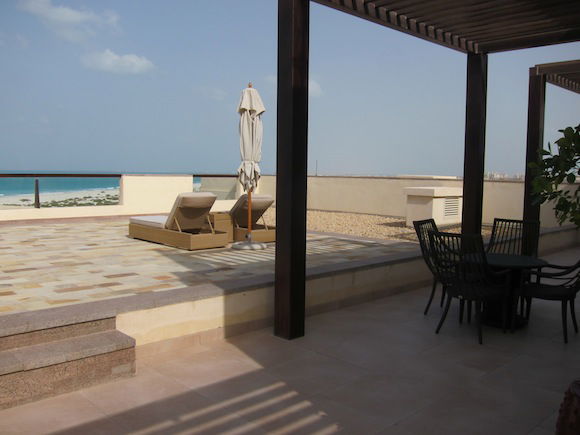 Terrace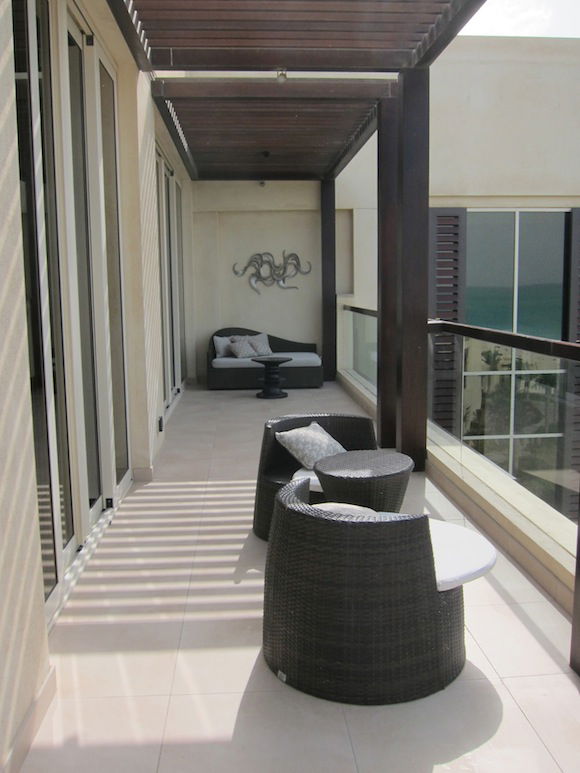 Terrace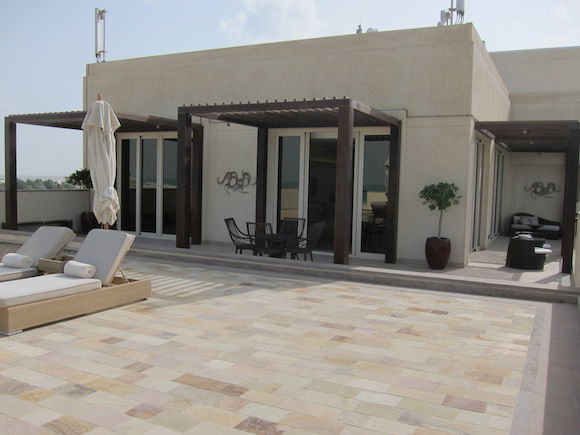 Terrace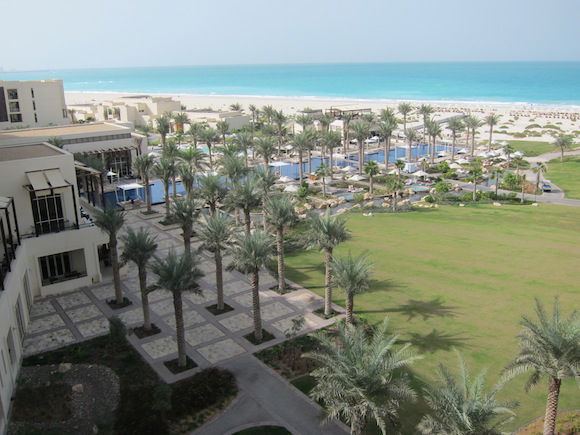 Views from the terrace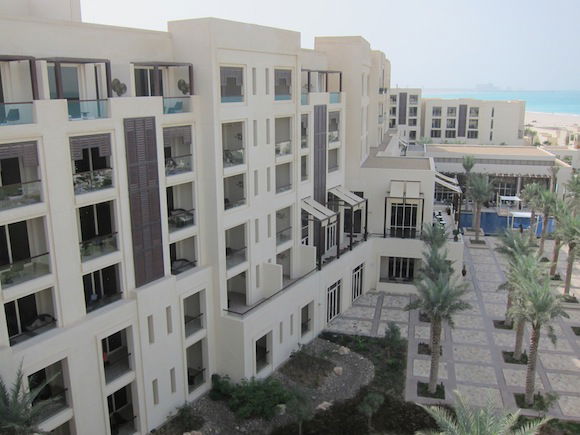 Views from the terrace
Fortunately it wasn't just the room that was beautiful, but the entire resort. While we were there it seemed extremely empty, so at times we were the only ones at the pool.
The hotel has several large pools. Or decorative bodies of water. I'm not quite sure. The main one is lined by palm trees and has some cool lounging areas that hang out over the water.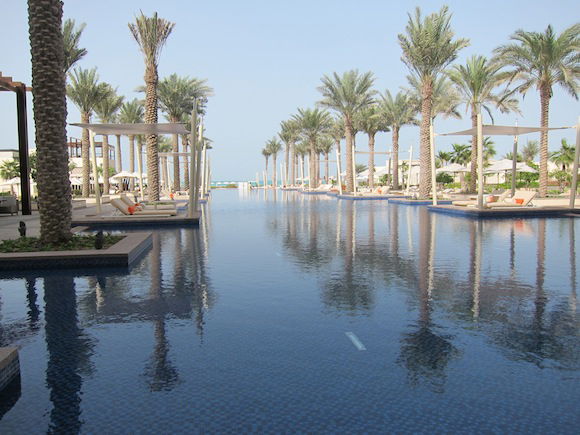 Pool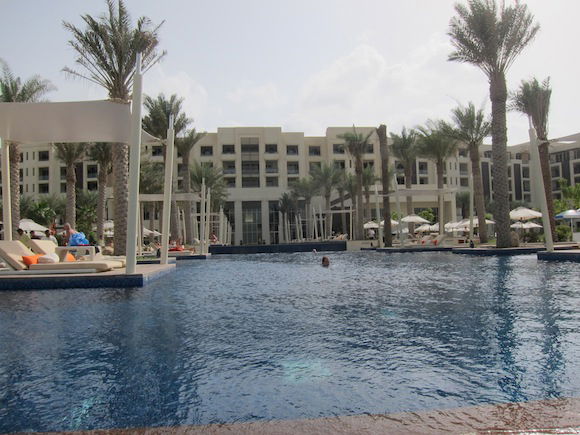 Pool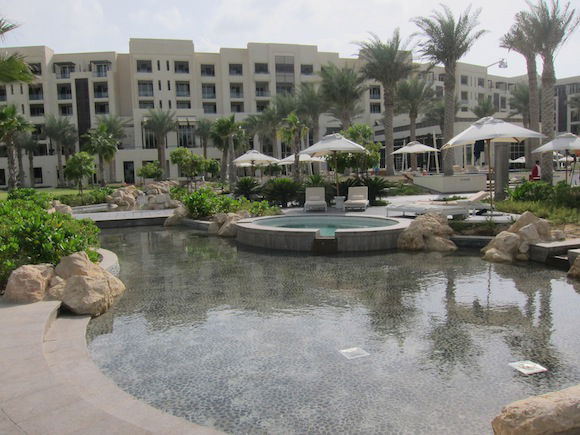 Pool or reflection pond?
Beyond the pool was the beach, which is really what stood out to me the most when I toured the hotel last year. It's a beautiful beach, and much like when I toured it, it was more or less deserted. You can't beat a private beach. The sand was powdery and clean, though the water was a bit too cold to swim in (I'm more of a pool person anyway).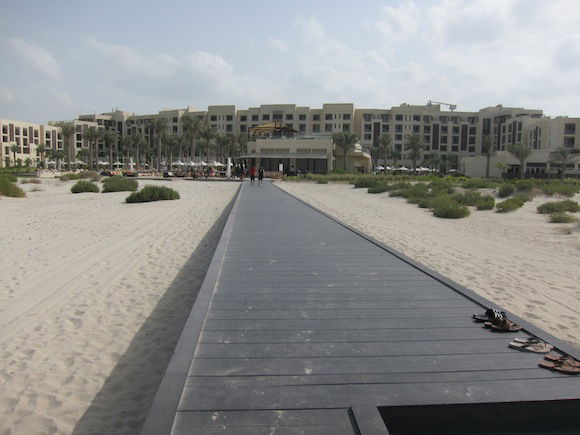 Boardwalk to beach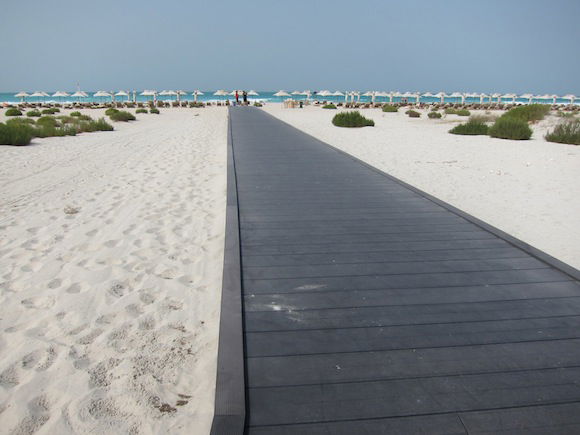 Boardwalk to beach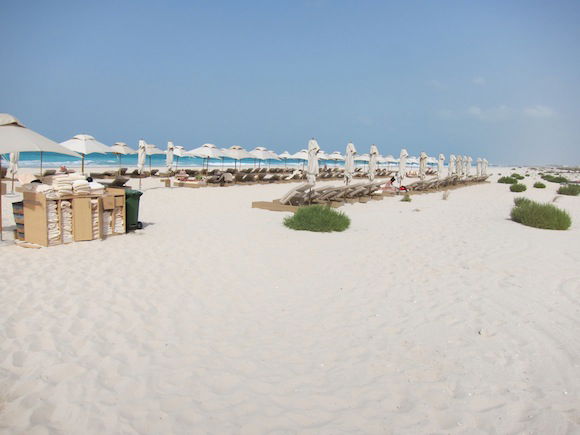 Beach
The hotel also has a nice spa and gym.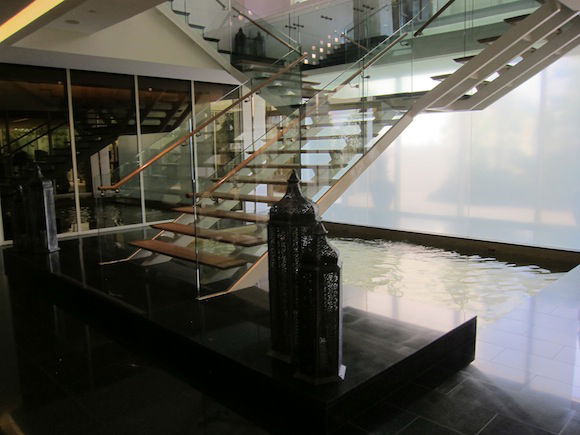 Entrance to spa
The gym is open 24 hours a day and has all the equipment you could want (at least while on vacation). They also have a personal trainer on staff during the daytime.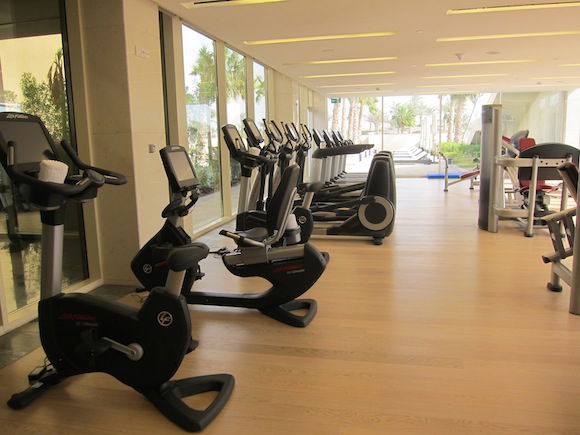 Gym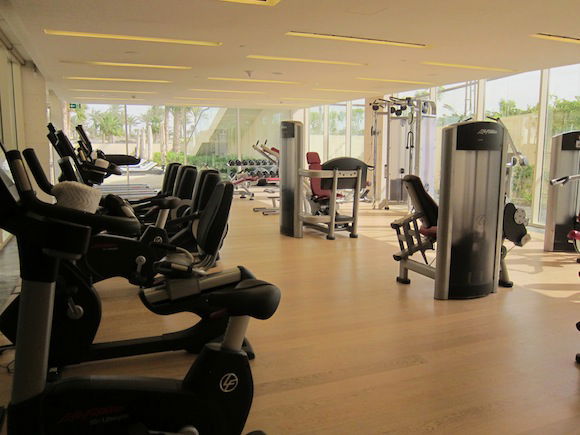 Gym
I was also happy to see that most of the spa facilities (sauna, hydrotherapy pool, etc.) were complimentary for hotel guests.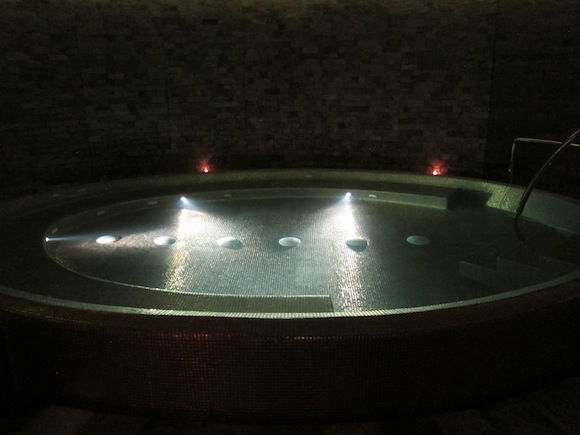 Awesome hydrotherapy pool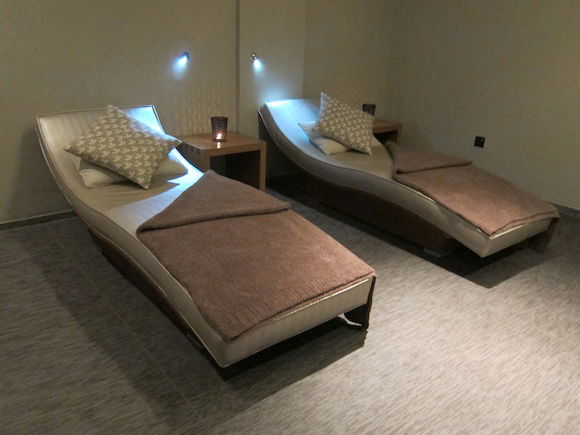 Hydrotherapy pool lounging area
I was a bit surprised by the spa prices, however. Admittedly this is the UAE, though massages were $120USD+ per hour, which is a price at which I'm not interested.
Also by the spa was an adults only swimming pool, though the main pool was so empty that it wasn't really necessary during our stay.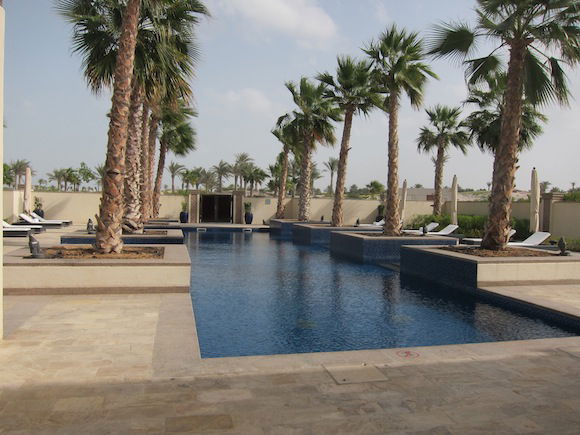 Spa pool
Next to the pool is a tennis court and the villas.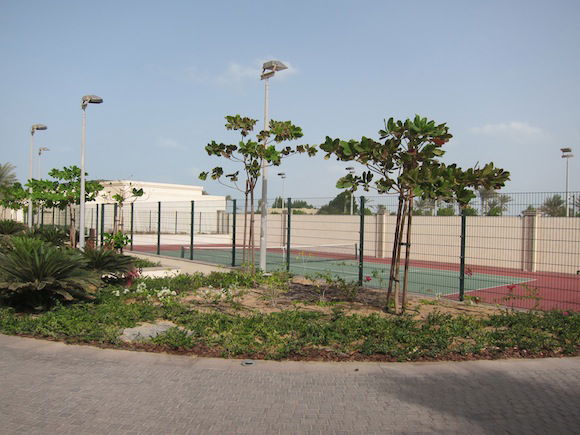 Tennis court
The hotel also has several dining venues, though we ended up eating at The Cafe most of the time, which is where breakfast was served from 6AM till 10:30AM.
The restaurant featured an extensive buffet with everything you could possibly want, with both western and Middle Eastern options.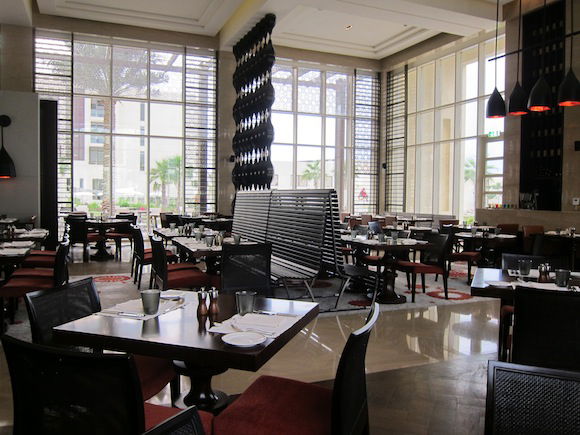 The Cafe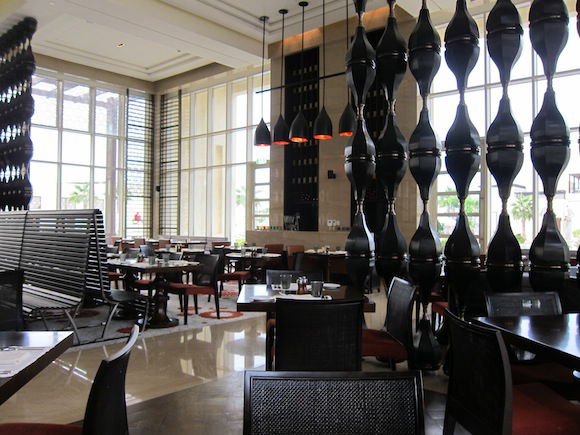 The Cafe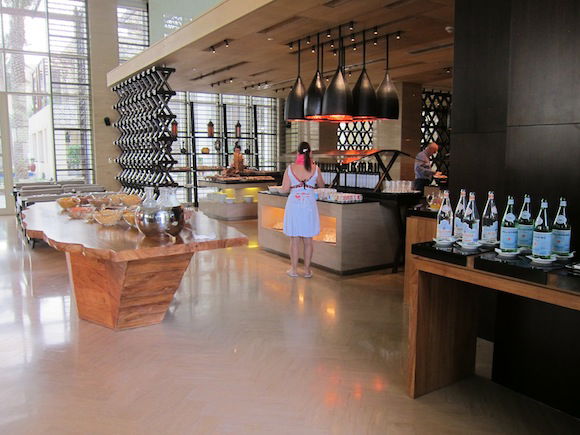 The Cafe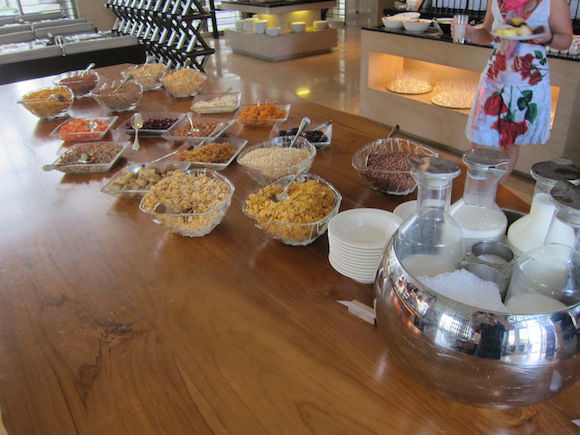 Cereal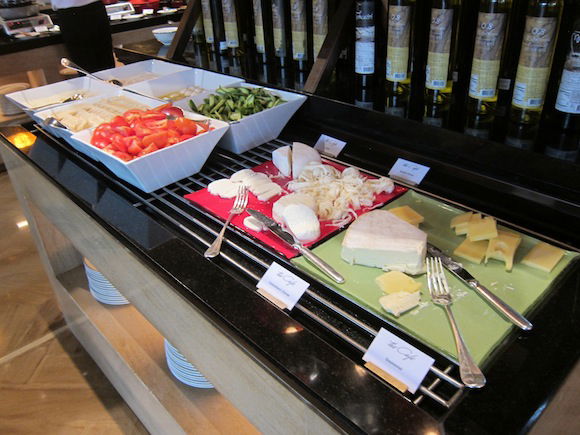 Veggies/cheese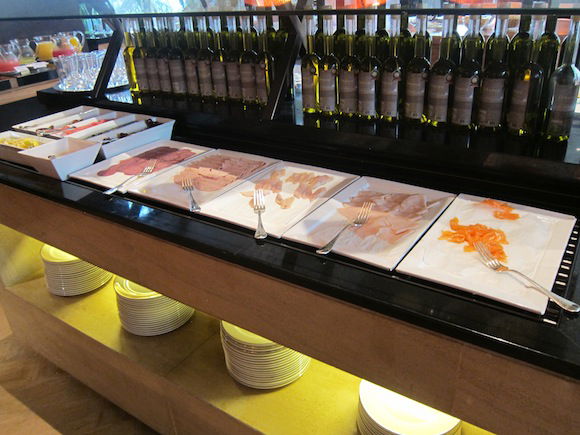 Meats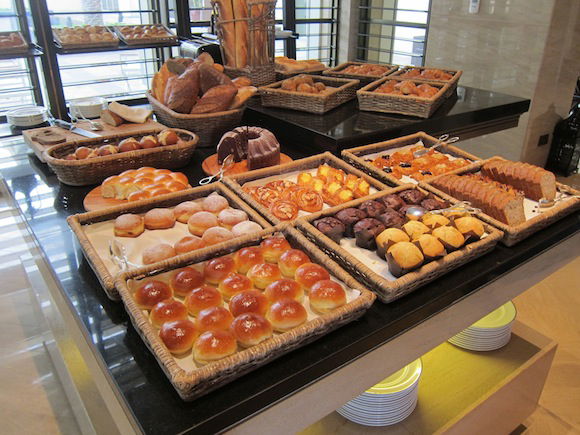 Pastries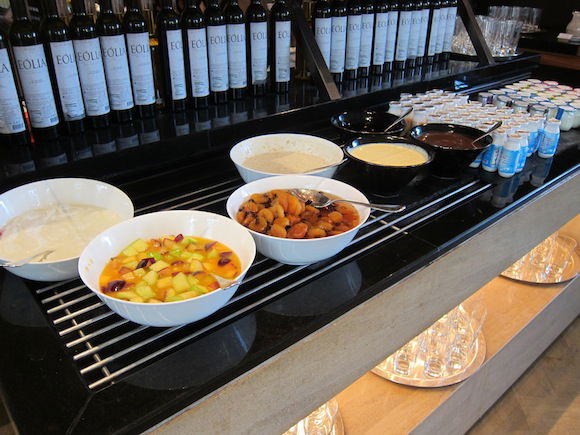 Yogurt/fruit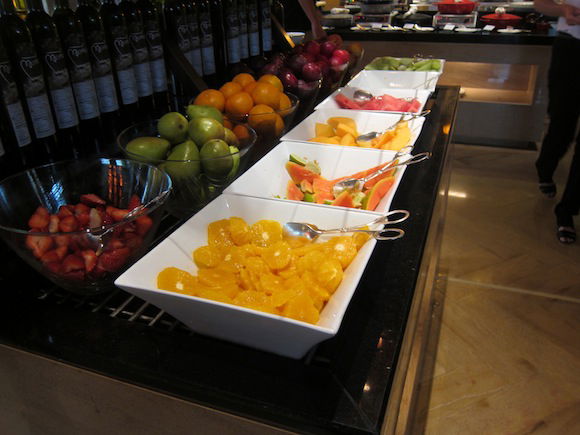 Fruit
The hotel is extremely well staffed and service was very good by UAE standards. I don't find service in the UAE to be quite as polished as elsewhere, which may simply be because it's such a "salad bowl" of workers, with very little cohesiveness. All of the employees meant well and for the most part execution was excellent, more so than at the other properties I stayed at in the UAE. But I still don't find service to be quite as polished or heartfelt as in Bali, for example.
I'll talk a bit more about Saadiyat Island in the next installment, though on the whole I really enjoyed this resort. I think Saadiyat Island is a great place to vacation for a few days, as you feel like you're in complete seclusion when in fact you're only a few miles from Abu Dhabi. And if you're traveling from the US to somewhere via Abu Dhabi on Etihad Airways, this is a great place to have a stopover for a few days, as it's only about 30 minutes from the airport.