Several days ago I wrote about how American is changing the business class seat supplier they're using for the 777-200 and 787-9.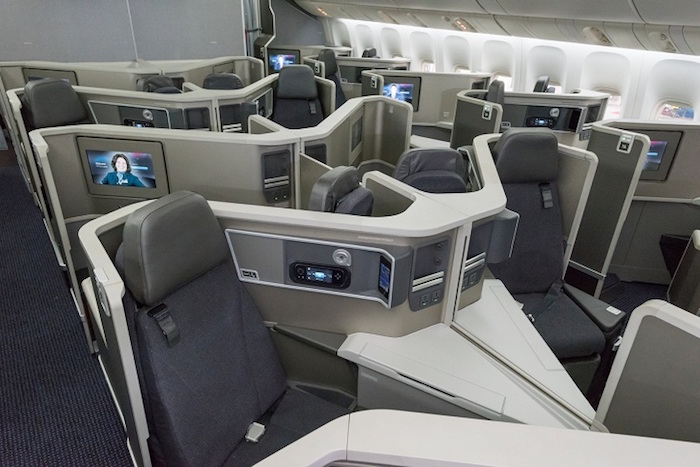 While they contracted the seats for those planes to Zodiac, unfortunately they haven't been able to deliver anywhere close to on-time, which has cost American quite a bit of money. That's especially true for the 787s, where the planes have been ready for delivery from Boeing, but Zodiac didn't have the seats ready.
Changing seat manufacturers last minute when you've already reconfigured some of your fleet is a pretty drastic move, and presumably American is now in quite a rush to find a replacement.
A lot of us are wondering what American's new business class seat will look like on the 777-200 and 787-9. After all, there are only so many manufacturers of business class seats with direct aisle access which have the capacity to handle American's needs.
Skift has an article about the seat problems at American, and specifically the fines they face from Boeing and lawsuit they've filed against Zodiac. From a passenger experience standpoint, however, the most interesting part is their speculation that B/E Aerospace is a logical candidate to take over the American business class seat contract:
But industry sources indicate that B/E Aerospace in Winston-Salem North Carolina is the likely candidate to step in at this point. The manufacturer is large enough to meet demands, located within the U.S., and has a long-standing relationship within the new American Airlines Group as a supplier to US Airways.
Of their business class products, the most popular with direct aisle access is the "Super Diamond" seat.
That might look familiar, as it's the same seat Qatar Airways uses in business class on their 787s, A350s, and A380s.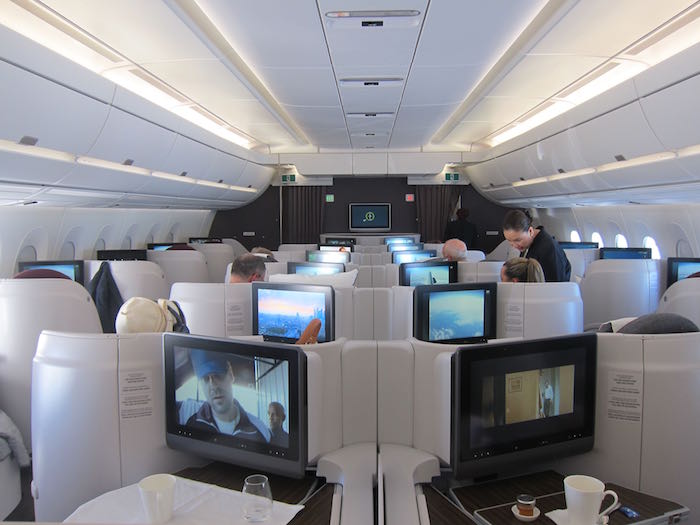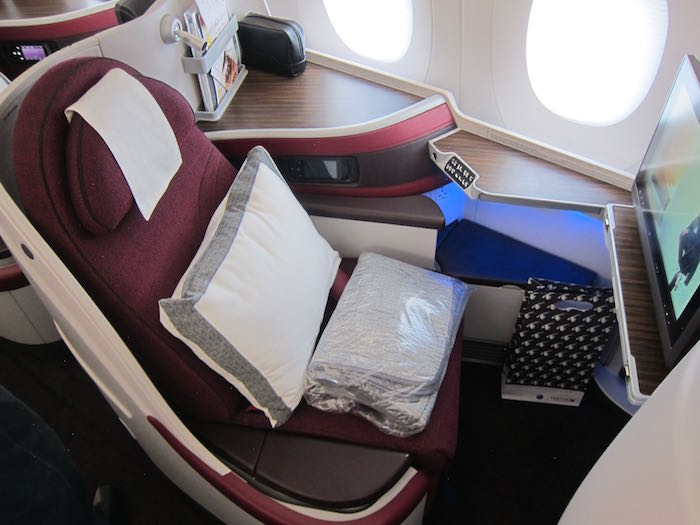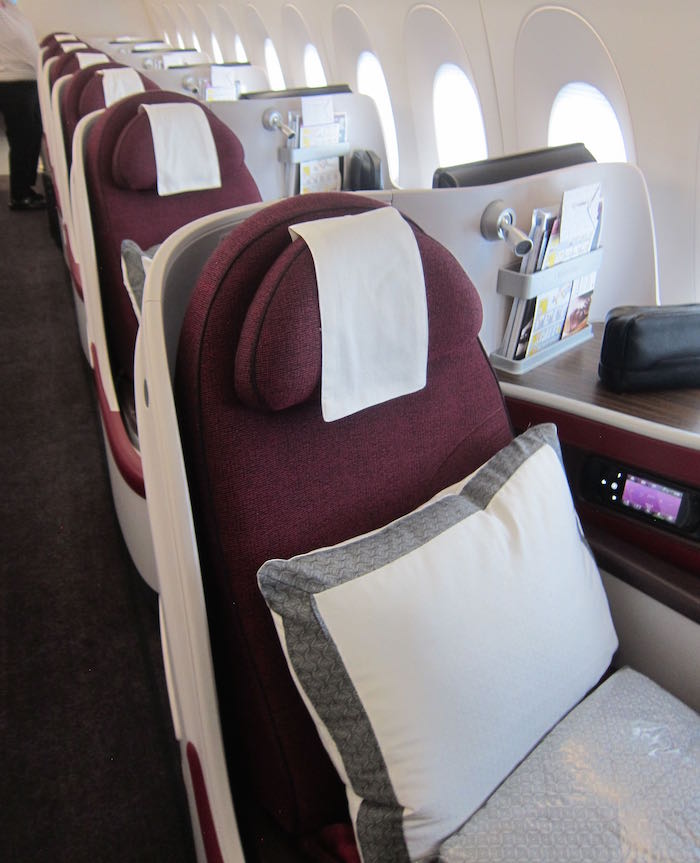 If that is in fact the new seat, I'd say that's great news for passengers, as a standard reverse herringbone configuration is my favorite product out there. I might even prefer this version slightly to the ones offered by American (on their 777-300ERs), Cathay Pacific, and EVA Air.
The seat also has roughly the same "footprint" as American's current 787 business class product.
American's 787 has 20 business class seats between the two forward doors (spread across five rows in a 1-2-1 configuration):
And Qatar's 787 has the same number of seats:
I'm crossing my fingers that this is American's new business class product!
What do you think? Is the Super Diamond seat likely to be American's new business class product? Would you like it to be?
(Tip of the hat to View from the Wing)