This is huge news.
Delta To Buy 20% Stake In LATAM
It has been announced today that Delta will invest $1.9 billion to acquire a 20% stake in LATAM. This is being done through a public tender offer at $16 per share, to be funded principally with newly issued debt and available cash.
On top of that, Delta will invest $350 million to support the establishment of a strategic partnership.
This will be Delta's biggest acquisition since they took over Northwest over a decade ago.
Delta CEO Ed Bastian had the following to say:
"This transformative partnership with LATAM will bring together our leading global brands, enabling us to provide the very best service and reliability for travelers to, from and throughout the Americas. Our people, customers, owners and communities will all benefit from this exciting platform for future growth."
Meanwhile LATAM CEO Enrique Cueto Plaza had the following to say:
"This alliance with Delta strengthens our company and enhances our leadership in Latin America by providing the best connectivity through our highly complementary route networks. We look forward to working alongside one of the world's best airlines to enhance the travel experience for our passengers."
One interesting point (though ultimately insignificant) is that Qatar Airways also owns a 10% stake in LATAM. Delta and Qatar Airways are enemies so that's kind of funny, but ultimately I imagine they could coexist as investors, assuming egos don't get in the way.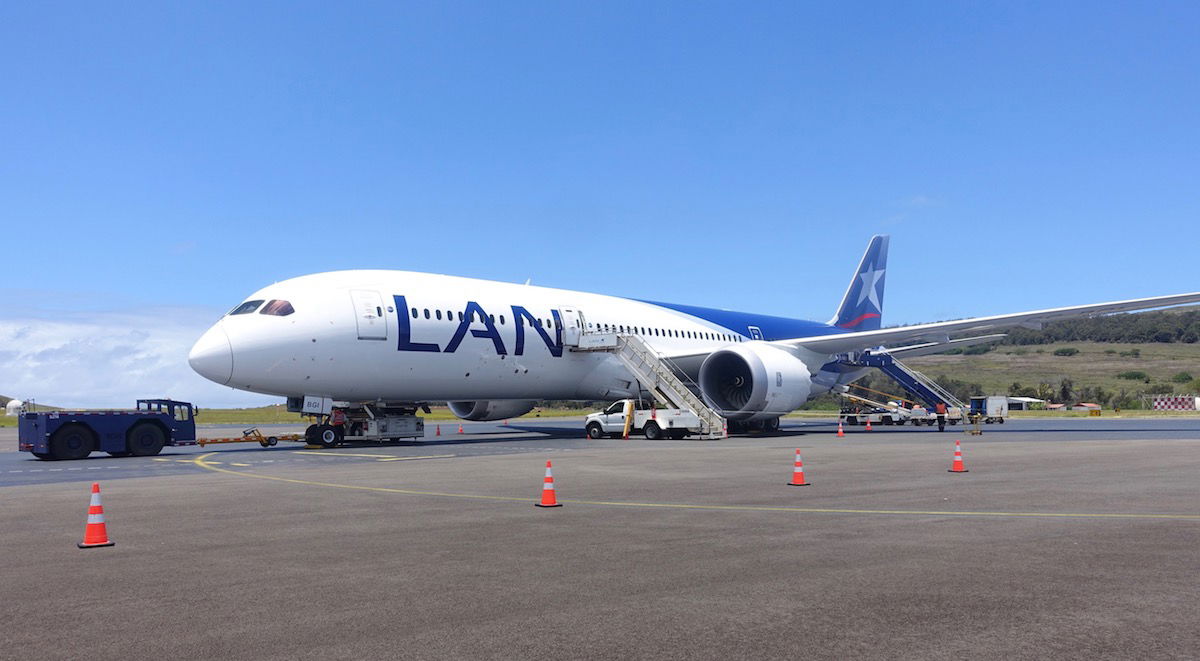 Delta is buying a 20% stake in LATAM
Delta Will Get More A350s
As part of this investment, Delta will acquire four A350s from LATAM and has agreed to assume LATAM's commitment to purchase 10 additional A350 aircraft, to be delivered between 2020 and 2025, supporting Delta's fleet transformation.
This means that Delta is getting an additional 14 Airbus A350s.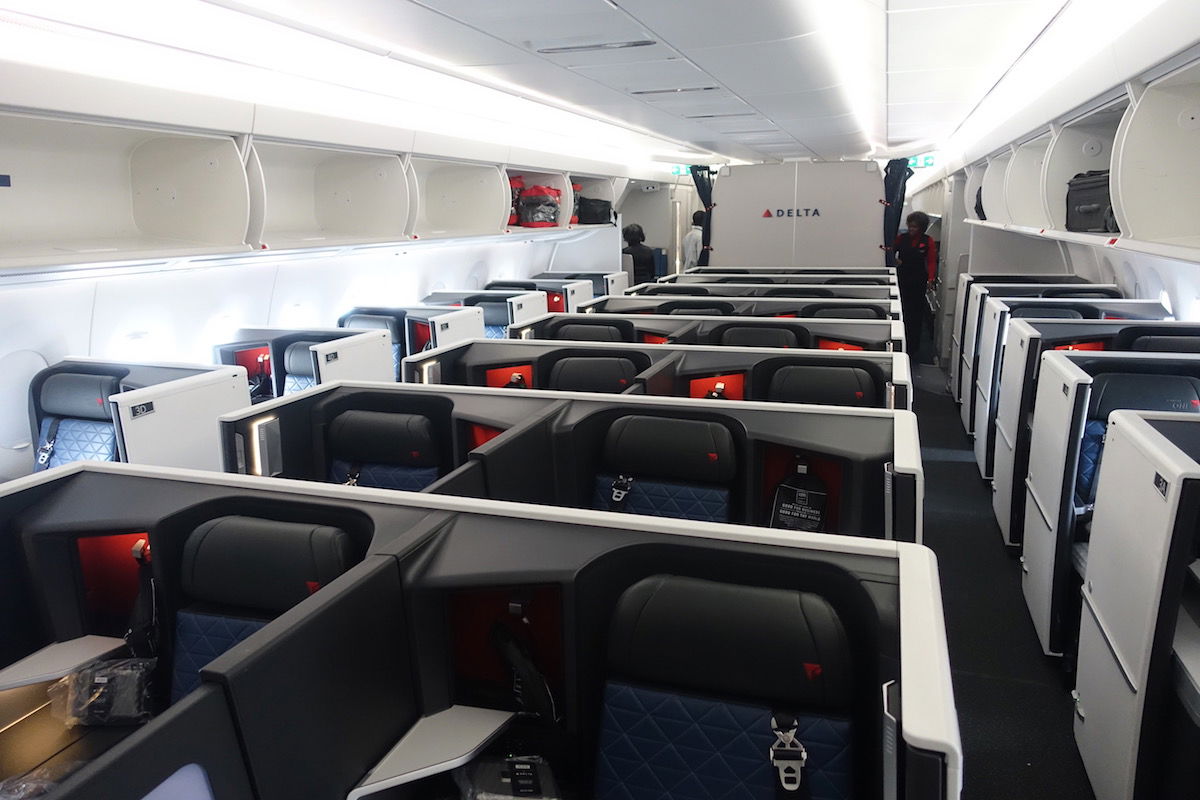 Delta's A350 business class
Delta & LATAM Will Form Joint Venture
Delta and LATAM plan to form a joint venture that will give Delta a huge advantage in South America, which is a region in which they've historically been weak: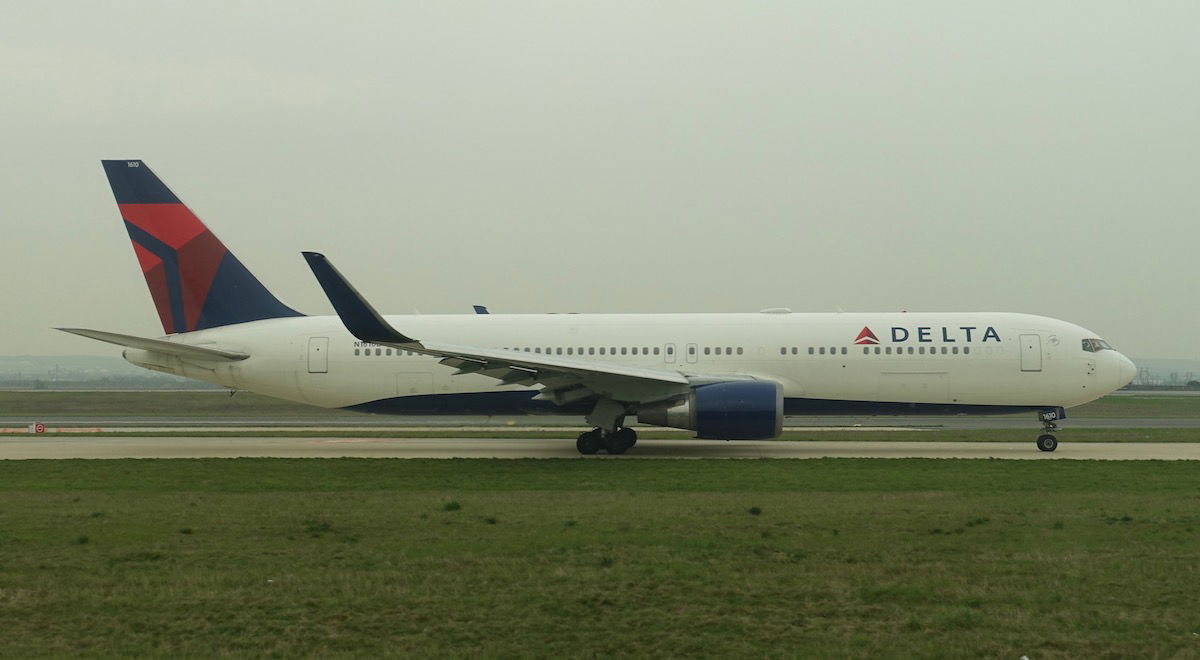 This will make Delta strong in Latin America
LATAM Will Leave Oneworld, Cut Ties With American
What makes this so crazy is that American and LATAM have actively been pursuing a joint venture, but have faced regulatory challenges in getting it approved.
So to see LATAM call that off and instead pursue something with Delta, despite their longstanding partnership with American, is just… wow.
LATAM plans on leaving the oneworld alliance, which is a huge blow.
This is horrible news for American. Historically Latin America has been the market where they've had the biggest advantage, but they will completely lose that with this deal.
American has now issued the following statement regarding this:
Given the recent negative ruling by the Chilean Supreme Court, which would have significantly reduced the benefits of our partnership since Chile was not approved as a part of the potential joint business arrangement, we understand LATAM's decision to partner with a U.S. carrier that isn't burdened by the ruling. Further, this change in partnership is not expected to have a significant financial impact to American, as the current relationship provided less than $20 million of incremental revenue to American, and the proposed joint business without Chile would have provided limited upside. During the transition period, American will work with LATAM to ensure a seamless experience for customers. American Airlines remains the largest U.S. carrier to both Latin and South America and we look forward to competing and growing in this region of the world.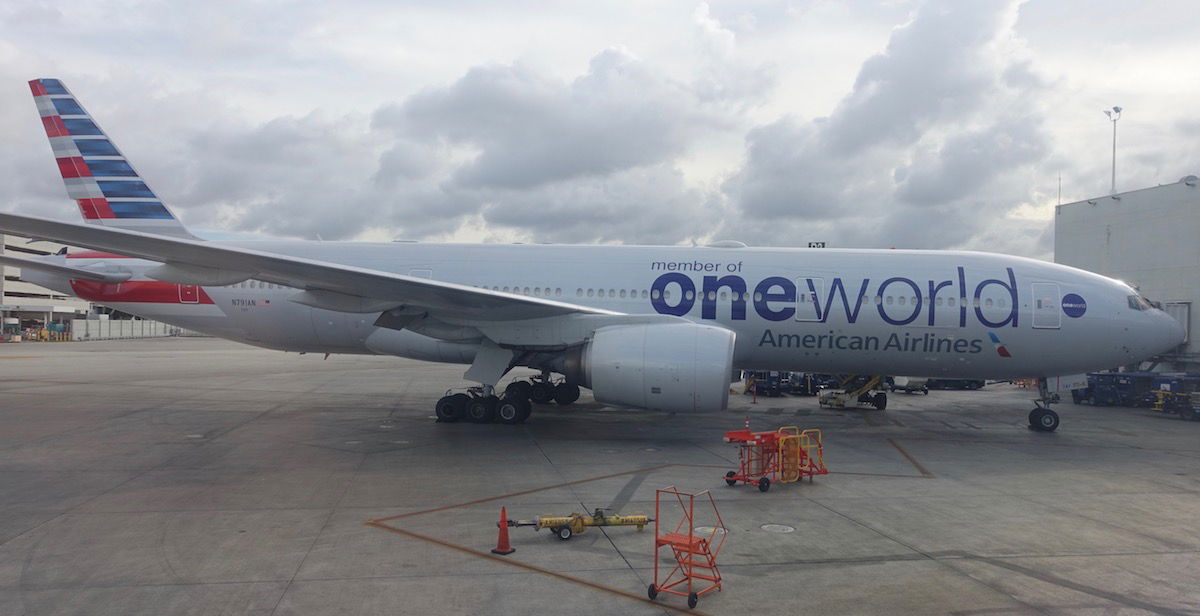 This is terrible news for oneworld
Will LATAM Join SkyTeam?
It's not yet known if LATAM will join SkyTeam. Delta has expressed their dissatisfaction with SkyTeam, as they build their own global network of airlines outside the alliance. So I wouldn't assume LATAM will join SkyTeam, as most of Delta's closest partnerships are focused on equity investments and joint ventures, rather than a shared alliance.
Will LATAM & Alaska Cut Ties?
While minor in the grand scheme of things, it's worth noting that Alaska & LATAM have a partnership. While Alaska's partnerships span the alliances, there is a precedent that when Delta invests in airlines and forms close partnerships, those airlines cut ties with Alaska.
So while nothing has been stated one way or another, I would guess that Alaska and LATAM will cut ties in the not-too-distant future.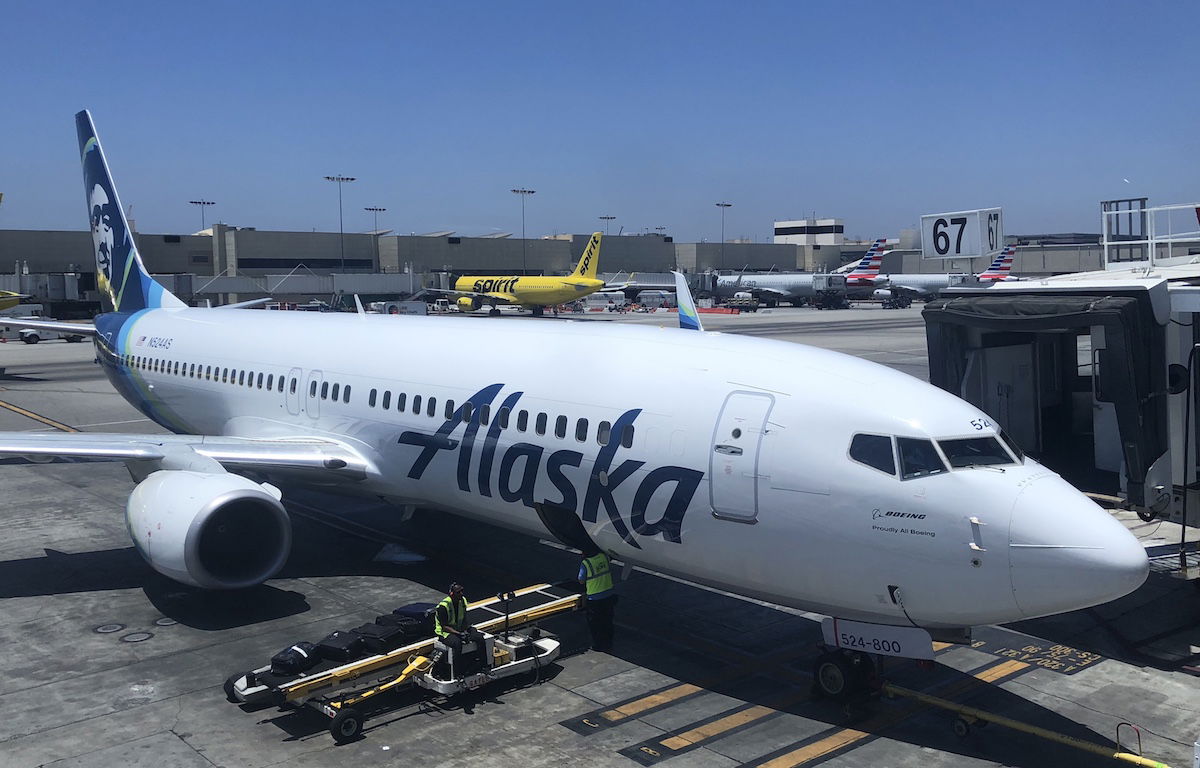 Will Alaska and LATAM cut ties?
This Is A Brilliant Move On Delta's Part
There's no arguing that Delta has a brilliant and consistent strategy. The airline is assembling their own global network of airlines, through both strategic partnerships and investments. This gives them so much control globally in a way that no other US airline has.
They've done this with Aeromexico in Mexico, Virgin Australia in Australia, Virgin Atlantic in Europe, Korean Air in Asia, and more.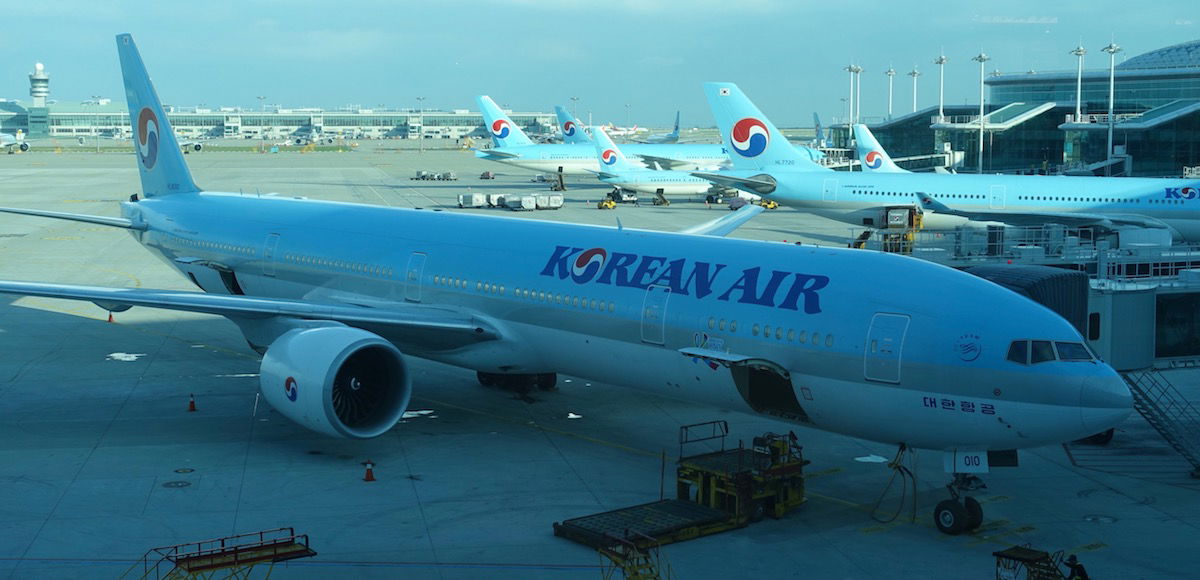 Delta has also purchased a stake in Korean Air
Latin America is historically a market where Delta was weakest, without much practical opportunity to grow. So to see them not only strengthen in this way, but in the process to essentially destroy the market for one of their competitors, is pretty brilliant.
As a oneworld loyalist this sure is a shame, though.
Bottom Line
Delta is investing nearly two billion dollars to buy a 20% stake in LATAM, and in the process they're also acquiring an additional 14 A350s that were supposed to go to LATAM.
Delta and LATAM will also form a huge joint venture, meaning LATAM will leave oneworld and cut ties with American. This is catastrophic news for American, as it means they'll no longer dominate in the one region where they previously had a stronghold.
What do you make of the new Delta & LATAM tie-up?