As of today you can redeem Alaska Airlines Mileage Plan miles for travel on Qatar Airways. There are several interesting things to note about this new opportunity, so let's take a look at the details.
What are Mileage Plan redemption rates on Qatar Airways like?
At the end of 2020 it was revealed that Alaska Airlines and Qatar Airways would launch a partnership. This coincided with the announcement of Qatar Airways launching a route between Doha and Seattle, ahead of Alaska Airlines joining the oneworld alliance in March 2021.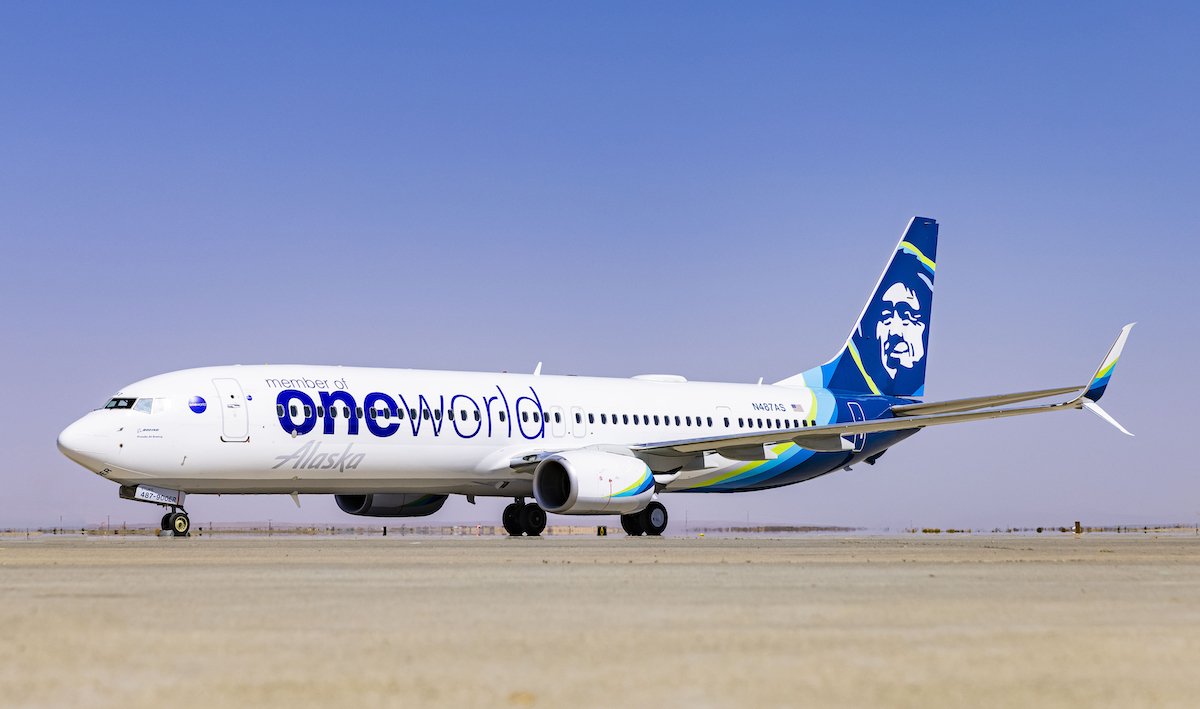 While the two airlines quickly introduced reciprocal mileage earning, they didn't immediately introduce reciprocal mileage redemptions. Last we heard, Alaska Mileage Plan was supposed to introduce redemptions on Qatar Airways as of August 2021. There's good news on front — this is happening a bit ahead of schedule. This will make a lot of people with Mileage Plan miles happy, given Qatar Airways' incredible business class experience.
Alaska Airlines has now published award charts for travel on Qatar Airways, and these awards are also bookable directly on alaskaair.com. As usual with Alaska Mileage Plan, only redemptions in certain regions are permitted.
Here are the Alaska Mileage Plan saver level one-way award costs for travel on Qatar Airways, including eligible regions:
United States to Indian Subcontinent costs 42,500 miles in economy, 85,000 miles in business
United States to Middle East costs 42,500 miles in economy, 85,000 miles in business
United States to Africa costs 50,000 miles in economy, 120,000 miles in business
Middle East to South Pacific costs 50,000 miles in economy, 100,000 miles in business
Middle East to Europe costs 25,000 miles in economy, 65,000 miles in business
Middle East to Indian Subcontinent costs 17,500 miles in economy, 40,000 miles in business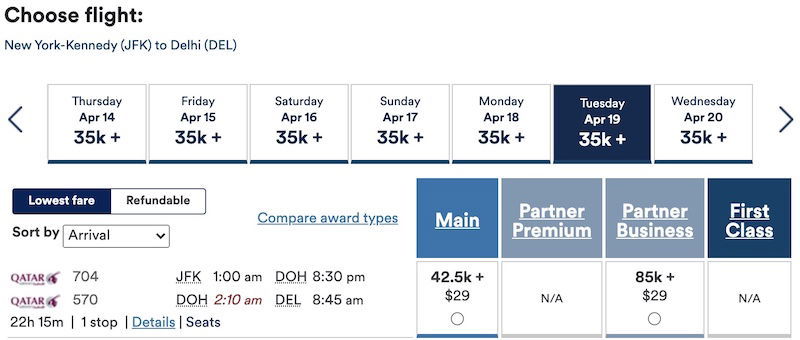 A few further things to note:
Stopovers in Doha are allowed without it requiring extra miles
There are no fuel surcharges on award redemptions
Unfortunately the routing options here aren't all that creative, unlike with some of Mileage Plans' other partners; you can't fly from the United States to the South Pacific or Southeast Asia on a single award, for example
As far as the pricing goes, I'd say it's definitely a bit on the high side, and not particularly attractive. Qatar Airways redemptions is where the American AAdvantage program is most valuable, as you can fly one-way in business class from the United States to the Middle East/India for 70,000 miles, or to Africa for 75,000 miles. Pricing here is quite a bit steeper, but Mileage Plan has the benefit of allowing stopovers.
I think I'll continue to redeem Qatar Airways awards through AAdvantage, though personally I also wasn't expecting Mileage Plan to undercut AAdvantage on pricing.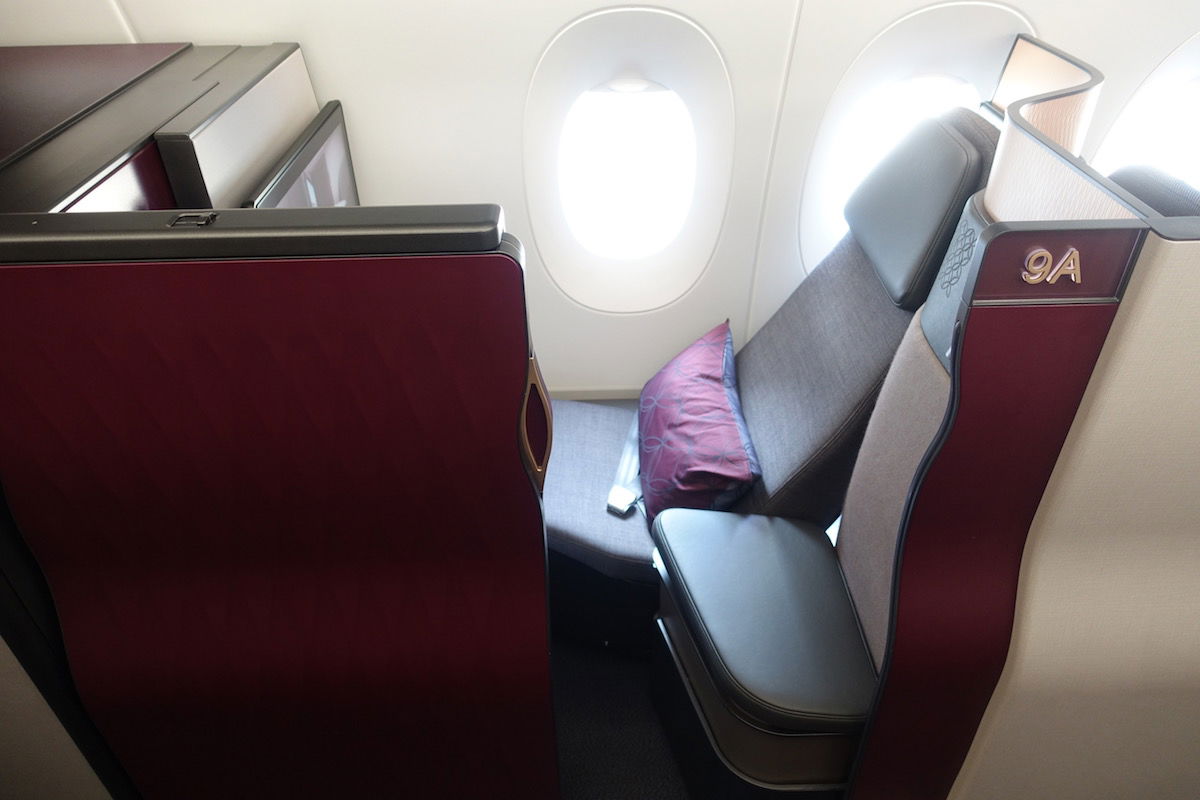 One-way business class awards for 280K miles?!?
If you do award searches, you'll see some business class awards price at 200,000-280,000 miles one-way.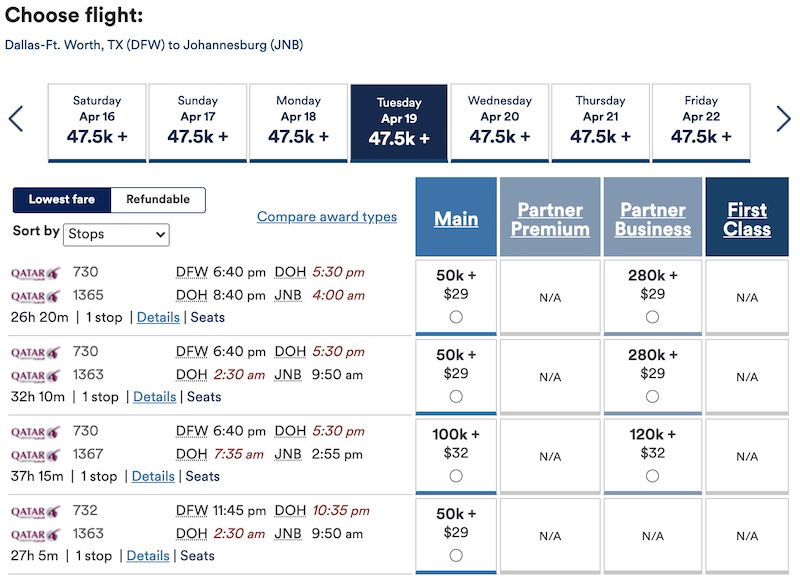 This is leading some people to panic, and causing them to think that this is the time to redeem Alaska miles before all awards are devalued to this level.
Don't be alarmed. If there's saver level award availability (the same all other programs have access to), it will price at the lower, consistent cost. The higher award pricing is in situations where there's no award availability, where it seems that Alaska will essentially buy the ticket for you, or something.
It's rare to see this kind of dynamic pricing with partner airlines, but it's something that Alaska Mileage Plan also did when it introduced redemptions on Aer Lingus. I wouldn't read into this in a negative way.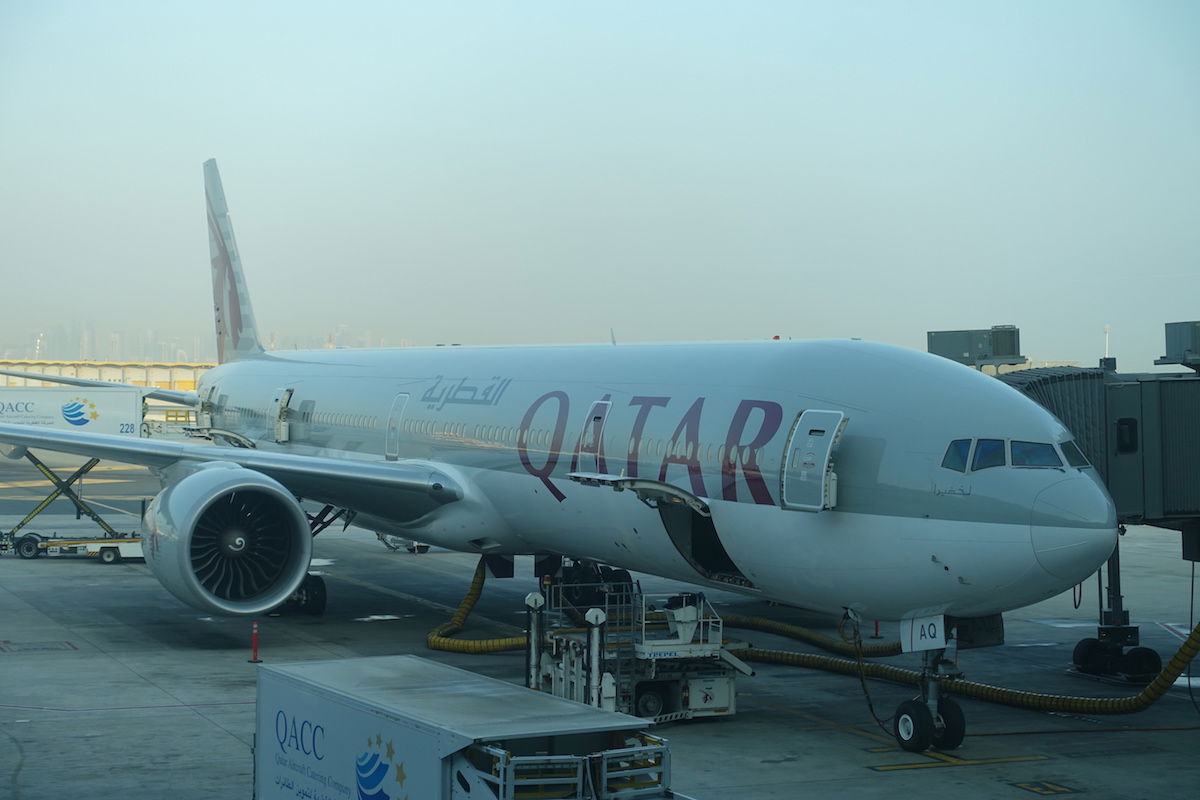 What does this mean for future oneworld redemptions?
While Alaska Airlines joined the oneworld alliance this spring, the airline hasn't rolled out alliance-wide awards yet, at least not beyond the airlines it already partnered with (including British Airways, Cathay Pacific, Finnair, Japan Airlines, Qantas, etc.). Rather these awards are expected to be introduced "later in 2021."
We knew Qatar Airways redemptions through Mileage Plan would likely go live before other oneworld redemptions, so many of us were looking at this development for a sense of what we should expect from other future oneworld award pricing.
Personally I don't think there's anything here too telling:
The rates are perhaps a bit more than I was expecting — they're a bit steep in some markets, but nothing too surprising
I'm not alarmed by the dynamic pricing; when there's saver award availability then the lowest cost is available, while Mileage Plan's "dynamic" pricing kicks in when there wouldn't otherwise be award seats
It's nice to see that stopovers continue to be allowed
So personally I don't think this tells us a whole lot when it comes to what we should expect from oneworld redemptions. It's anyone's guess what Mileage Plan will look like later this year — will we see a unified award chart across all airlines, or will we see each airline still have a separate award chart? Only time will tell…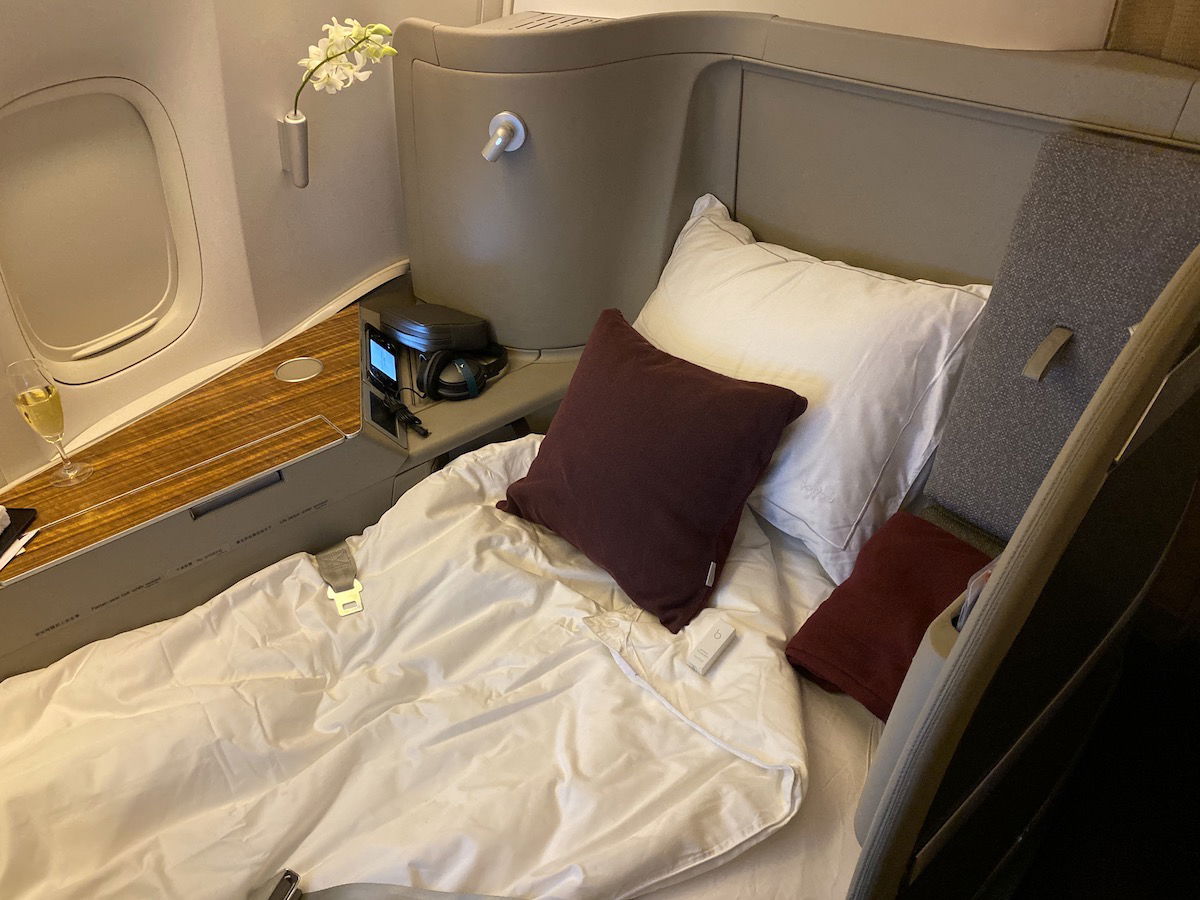 Bottom line
Alaska Mileage Plan has now published its award chart for travel on Qatar Airways, and these flights can be booked on alaskaair.com. It's cool to see this development, though unfortunately award redemption rates are a bit on the high side. I guess if it's any consolation, this continues to be a sweet spot through the American AAdvantage program, and those miles are easier to come by anyway.
Personally I wouldn't be alarmed by the dynamic award pricing for situations where there's no award availability — we saw the same with the Aer Lingus partnership, and ultimately it just gives members more flexibility.
What do you make of Alaska's redemption rates on Qatar Airways?
(Tip of the hat to @saianel)