In the interest of full disclosure, this post has been sponsored by the Capital One® Venture® Rewards Credit Card as part of their launch of the new mileage transfer benefit. Additionally, One Mile At A Time earns a referral bonus for anyone that's approved through some of the below links. Opinions expressed here are the author's alone, not those of the bank, credit card issuer, airlines or hotel chain, and have not been approved or otherwise endorsed by any of these entities. Please check out
our advertiser policy
for further details about the partners we work with. Thanks for your support!
In the interest of full disclosure, OMAAT earns a referral bonus for anyone that's approved through some of the below links. These are the best publicly available offers (terms apply) that we have found for each card. Opinions expressed here are the author's alone, not those of the bank, credit card issuer, airlines or hotel chain, and have not been reviewed, approved or otherwise endorsed by any of these entities. Please check out my advertiser policy for further details about our partners, and thanks for your support!
Today Capital One is launching an exciting new benefit for a few of their miles-earning cards, including:
This new feature makes cards like the popular Capital One Venture Card, which already earns an unlimited 2x miles on all purchases, even more broadly appealing than before. In the below post I'll talk about the basics of the card, and then we'll get into how these new features work.
To start out, here's a video with details of what's changing about the card:
Capital One's new game-changing feature
A new era starts today for Capital One. Not only will this make cards like the Capital One Venture more appealing to those who don't yet have it, but it makes the card even more beneficial for those that do.
As of December 6th, it's possible to transfer Venture miles to over a dozen travel loyalty programs including popular options like Air Canada Aeroplan, Air France-KLM Flying Blue, Avianca LifeMiles, Etihad Guest, and more.
Here's a full chart of the new Capital One transfer partners:
| Transfer Partner | Transfer Ratio |
| --- | --- |
| Aeromexico (Club Premier) | 2 : 1.5 | 1000 : 750 |
| Air Canada (Aeroplan) | 2 : 1.5 | 1000 : 750 |
| Air France KLM (Flying Blue) | 2 : 1.5 | 1000 : 750 |
| Alitalia (MilleMiglia Program) | 2 : 1.5 | 1000 : 750 |
| Avianca (LifeMiles) | 2 : 1.5 | 1000 : 750 |
| Cathay Pacific (Asia Miles) | 2 : 1.5 | 1000 : 750 |
| Emirates (Emirates Skywards) | 2 : 1 | 1000 : 500 |
| Etihad Airways (Etihad Guest) | 2 : 1.5 | 1000 : 750 |
| EVA Air (Infinity MileageLands) | 2 : 1.5 | 1000 : 750 |
| Finnair (Finnair Plus) | 2 : 1.5 | 1000 : 750 |
| Hainan Airlines (Fortune Wings Club) | 2 : 1.5 | 1000 : 750 |
| JetBlue (JetBlue TrueBlue) | 2 : 1 | 1000 : 500 |
| Qantas (Qantas Frequent Flyer) | 2 : 1.5 | 1000 : 750 |
| Qatar Airways (Privilege Club) | 2 : 1.5 | 1000 : 750 |
| Singapore Airlines (KrisFlyer) | 2 : 1 | 1000 : 500 |
At what rate do Capital One miles convert into airline miles?
Currently the Capital One Venture Card earns two miles per dollar spent on all purchases, and each of those miles can be redeemed for one cent towards the cost of a travel purchase.
That option remains, meaning each dollar spent on the card will continue to earn the equivalent of two cents you can redeem towards travel.
With this new feature, however, you're able to transfer Venture miles into airline miles at up to a 2:1.5 ratio. This means that the card essentially offers up to 1.5 miles per dollar spent if you transfer to a participating airline loyalty program, which is a solid return.
How does this compare with the existing Purchase Eraser® option?
For years the Capital One Venture Card has been popular for being such a straightforward and rewarding travel rewards card. The card offers 2x miles per dollar spent, and each mile can be redeemed for one cent towards the cost of a travel purchase.
Cardholders can do this in one of two ways. You can choose to use the "Purchase Eraser" feature to "wipe out" the cost of a travel purchase within 90 days of when you made the purchase on your Venture Card. This allows you to make a travel-related purchase with your favorite travel provider (whether that's an airline, hotel, online travel agency, or other travel company), and then receive a statement credit from Capital One for that purchase at the rate of one cent per mile.
Personally I recommend the "Purchase Eraser" feature, since it allows you to buy travel with no capacity controls or blackout dates, and then get a statement credit.
Who should take advantage of this new mileage transfer benefit?
If you already have the Venture Card and love redeeming your miles towards travel purchases with no blackout dates or capacity controls, that's great. You can keep doing so, as Capital One isn't taking anything away.
The benefit of transferring Venture miles to airline programs is that often the cost of a ticket if paying cash isn't correlated to the number of miles required. So while you historically get a consistent one cent of value per Venture mile (or two cents for every dollar you spend), with airline miles you could be getting anywhere from a fraction of a cent of value per mile, to 10+ cents of value per mile.
I'd say the greatest value to be had with this new redemption option is if you want to redeem miles for international first and business class airline tickets. Many people think that these kinds of flights are out of reach, but with airline miles they are more reasonable than you might expect!
To demonstrate this, let's take a look at a portion of the award chart of Avianca LifeMiles, one of the new Capital One mileage transfer options:
Continental U.S. To/From:
Economy
Business
First
Europe 1
Denmark, Estonia, Finland, Iceland, Ireland, Norway, Russia, Sweden, United Kingdom
US 1 20,000
US 2, 3, & Rest of N.A. 30,000
US 1 60,000
US 2, 3, & Rest of N.A. 63,000
87,000
Europe 2
Austria, Belarus, Belgium, Croatia, Czech Republic., France, Germany, Gibraltar, Hungary, Italy, Latvia, Lithuania, Luxembourg, Malta, Netherlands, Poland, Portugal, Slovakia, Slovenia, Spain, Switzerland
30,000
63,000
87,000
Europe 3
Albania, Bosnia and Herzegovina, Bulgaria, Cyprus, Greece, Republic of Moldova, Romania, Serbia, Ukraine, Turkey
30,000
63,000
87,000
Middle East / North Africa
Algeria, Armenia, Azerbaijan, Bahrain, Egypt, Georgia, Iran, Iraq, Israel, Jordan, Kuwait, Lebanon, Libya, Morocco, Oman, Palestine, Qatar, Saudi Arabia, Tunisia, United Arab Emirates, Yemen
42,500
78,000
105,000
Southern Africa
40,000
78,000
105,000
North Asia
China, Guam, Hong Kong, Japan, Mariana Islands, Macao, Mongolia, North Korea, Palau, Philippines, South Korea, Taiwan
35,000
75,000
90,000
Central Asia
Afghanistan, India, Kazakhstan, Kirgizstan, Maldives, Nepal, Pakistan, Sri Lanka, Tajikistan, Turkmenistan, Uzbekistan
42,500
78,000
111,000
South Asia
Bangladesh, Brunei, Cambodia, Indonesia, Laos, Malaysia, Myanmar (Burma), Singapore, Thailand, Vietnam
39,000
78,000
99,000
Oceania / Others
40,000
80,000
111,000
Let's say you wanted to fly one-way from New York to Tokyo on Japanese carrier ANA (a LifeMiles partner through Star Alliance, more on this in a bit), which is one of my favorite airlines.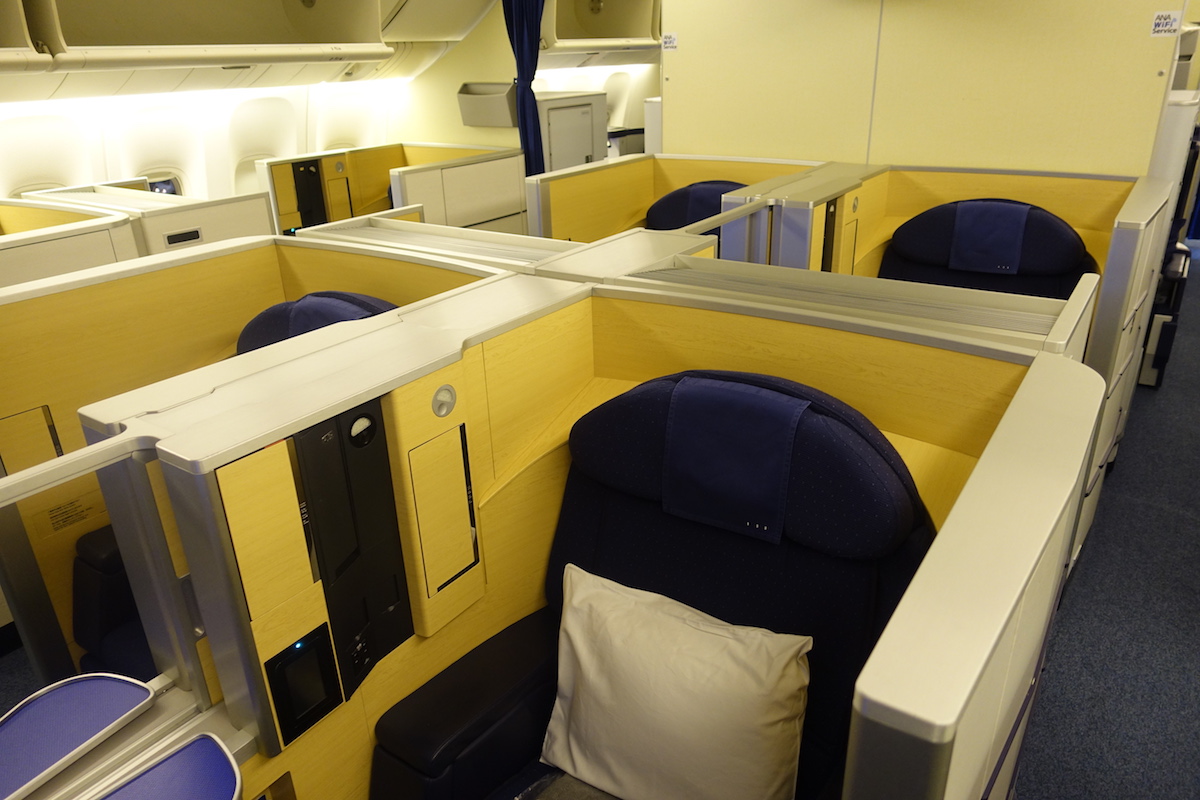 Pending award availability, a ticket would cost you the following number of LifeMiles, plus taxes and fees:
>35,000 miles one-way in economy class
75,000 miles one-way in business class
90,000 miles one-way in first class
Now, keep in mind that while you're earning 2x miles for every purchase on your Venture Card, the transfer ratio from Capital One to airline loyalty programs isn't 1:1. In order to get 90,000 LifeMiles you'd need to transfer 120,000 Venture miles, which would otherwise ordinarily get you $1,200 worth of travel.
In this case, you could instead redeem those miles for a one-way ticket that would otherwise cost nearly $14,000 if paying cash.

To further unbundle that, you'd otherwise have to redeem nearly 1.4 million Venture miles to book that ticket, so in this case transferring to a loyalty program is a much better value.
The new mileage transfer option gives you access to a LOT MORE than a dozen airlines
You might be saying to yourself "wait a minute, Capital One doesn't let you transfer miles to ANA, how can you redeem for flights on them?"
This is where the beauty of these partnerships comes in.
Venture miles can now be transferred to about a dozen airline programs. That's great in and of itself, but the reality is that you have access to way more airlines than that.
Why? Because airline loyalty programs in many cases have multiple airline partners as well. Just because you transfer miles to an airline loyalty program doesn't mean you actually have to fly with that airline:
Venture miles can be transferred to Air Canada Aeroplan, and you can redeem Aeroplan miles for travel on any of the over two dozen Star Alliance airlines (including United Airlines)
Venture miles can be transferred to Air France-KLM Flying Blue and you can redeem Flying Blue miles for travel on any of the nearly two dozen SkyTeam airlines (including Delta Air Lines)
Venture miles can be transferred to Cathay Pacific Asia Miles, and you can redeem Asia Miles for travel on any of the over dozen oneworld airlines (including American Airlines)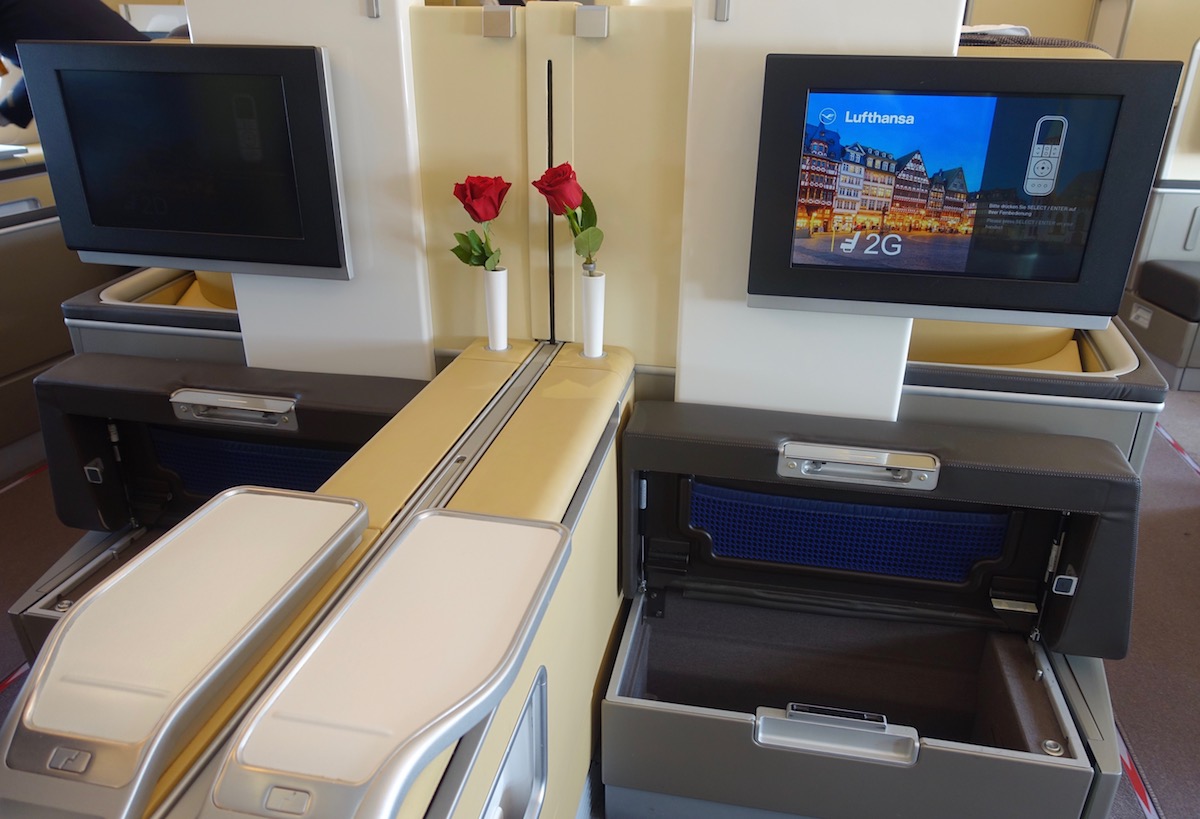 So these miles give you access to all of the "big three" alliances, and then there are many more airline partners on top of that.
For example, Etihad Guest partners with several airlines that don't otherwise belong to one of the major alliances, like Philippine Airlines, Virgin Australia, and more.
The amount of flexibility you're getting with your miles here is huge.
You shouldn't always transfer miles to airlines, though
While the ability to convert Venture miles into airline miles is exciting, there are still going to be plenty of circumstances under which you get a better deal using the old redemption method.
In many cases airfare nowadays is as cheap as it has ever been, and in those cases you're generally better off using the Purchase Eraser feature.
For example, it's pretty common to see cheap roundtrip economy tickets from the US to Asia or Europe. Take the below flight from Los Angeles to Beijing, which costs $458.

You could purchase that ticket and then redeem ~46,000 Venture miles for a statement credit using Purchase Eraser.
Meanwhile most airlines would charge 60,000-70,000 miles plus taxes and fees for a roundtrip economy ticket.
If you were to convert Venture miles into airline miles, you'd be doing so at an up to 2:1.5 ratio, so you'd need to transfer over at least 80,000-93,000 Venture miles.
The other benefit of redeeming Venture miles towards the cost of a ticket is that you'd still be earning miles for those flights through the airline loyalty program, which you don't get when redeeming traditional airline miles for award tickets. This can be great if you're going for elite status, since you'd earn elite qualifying miles, and would potentially be eligible for upgrades, and other elite benefits.
It can also make more sense to redeem Venture miles using Purchase Eraser for domestic flights. With the number of ultra low cost carriers we have nowadays domestic airfare can be less expensive than the corresponding number of miles required through an airline award chart. In those cases you're better off redeeming Venture miles using the Purchase Eraser, rather than converting them into airline miles.
Other things to be aware of if converting Capital One miles into airline miles
The Purchase Eraser feature makes using Venture miles so straightforward, and that simplicity has been a large part of the appeal of the rewards program for years. If you're a cardmember who is used to that, the number of hoops you have to jump through to redeem airline miles might come as a surprise.
If you are going to convert Venture miles into airline miles, I'd generally recommend going through the following process:
Study the loyalty program transfer options that Capital One is now offering
Look at their respective award charts to understand how many miles are required
Find out what partners these loyalty programs have beyond their "home" carrier, so you know which airlines you can redeem on
Try to search availability for yourself to get a sense of how many award seats there are; sometimes this can be done directly on the loyalty program's website, while in other instances you have to call
Once you've verified there's availability and have verified the price (both in terms of miles and cash), transfer your Venture miles to the loyalty program
Airline award availability is heavily capacity controlled and subject to change, so you'll want to book as quickly after finding the award availability as possible
Miles transfers are just one of several great benefits Capital One has added to the Venture Card lately
In addition to offering a solid return on your credit card spend, the Venture Card has introduced several new features recently.
Most notably, in the past year we've seen the Venture Card add two key benefits:
A statement credit for either Global Entry or TSA Pre-Check once every four years, worth up to $100; I recommend applying for Global Entry, which includes TSA Pre-Check, so you can enjoy both expedited immigration and security
Through January 31, 2020, the ability to earn 10x miles on hotels when booking through hotels.com/venture
Many cards offer a Global Entry benefit these days, but the hotels.com partnership is unique. Given that hotels.com also has a loyalty program where for every 10 nights you book you earn one free night at the average rate of your 10 paid nights, this is a great way to "double dip" and earn excellent rewards for your hotel stays without actually having to be loyal to one hotel brand.
Combined with the mileage transfer benefit, I appreciate that Venture is taking a fresh approach to the card and the rewards offered, while keeping the core benefits that have made the card popular historically.
The Capital One Venture Card is now incredibly flexible
When it comes to credit card rewards, often you have to choose whether you want points that can be redeemed towards the cost of any travel purchase, or points that can be converted into airline miles.
This new mileage transfer perk makes the Capital One Venture such a well-rounded card. Remember that you're earning 2x miles on all purchases (or 10x miles through hotels.com/venture), so the rewards will add up quickly. That means for every dollar you spend on the card you have the choice of whether you want to redeem miles for two cents each towards the cost of a travel purchase, or whether you want up to 1.5 airline miles that can get you all kinds of great trips.
So while the Venture Card has long been a favorite among consumers, this ushers in a new era of flexibility for this card that I'm very excited about.
The redemption rates and travel rewards programs described above are current as of November 2018 and may change. It's always best to review the most current information directly on the loyalty program's site.