At the moment, saver level award availability across the Pacific is more limited than ever before, with one exception. Specifically, EVA Air has excellent business class award availability, but only if you book through the carrier's own Infinity MileageLands program.
The good news is that these miles are potentially easy to come by. The bad news is that the process of booking through Infinity MileageLands might make you wish that you never even heard of the program. Let's go over everything you need to know.
Redeeming miles with EVA Air Infinity MileageLands
Some airlines release more award availability to members of their own frequent flyer program than to members of partner frequent flyer programs, and EVA Air is among those. While EVA Air has very little long haul business class award space through Star Alliance partners, availability through the Infinity MileageLands program is very good.
Before I share a rundown of why there's value here, let me note that I've actually never booked an award directly through EVA Air Infinity MileageLands. While I've known about the program for a long time, the PITA factor of actually booking through the program wasn't worth the hassle.
I think that has changed, now that EVA Air is basically the only way to reliably get award availability across the Pacific in business class. So if I get any details wrong, please correct me, as I'm planning a redemption through the program soon as well.
Earning miles with EVA Air is easy
So, if you don't fly with EVA Air often and/or don't live in Taiwan, how can you earn EVA Air Infinity MileageLands miles? The program partners with two US transferable points currencies:
As you can tell, using Citi ThankYou points is better than using Capital One miles, given the more favorable transfer ratio. Just note EVA Air's strict mileage expiration policy — miles expire 36 months after they're earned, regardless of any account activity.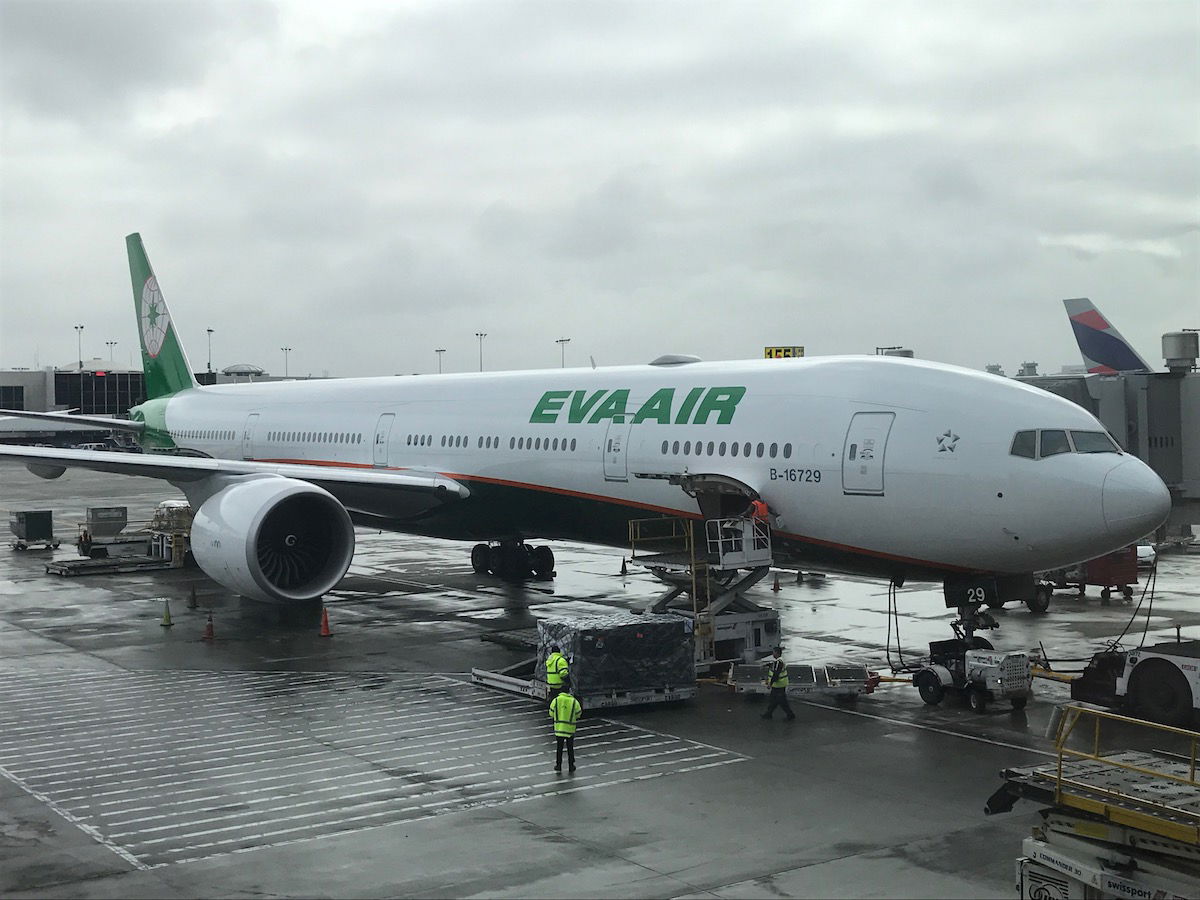 EVA Air award pricing & availability
EVA Air Infinity MileageLands has competitive award pricing, and you can find the award chart below (note that this applies exclusively for travel on EVA Air metal).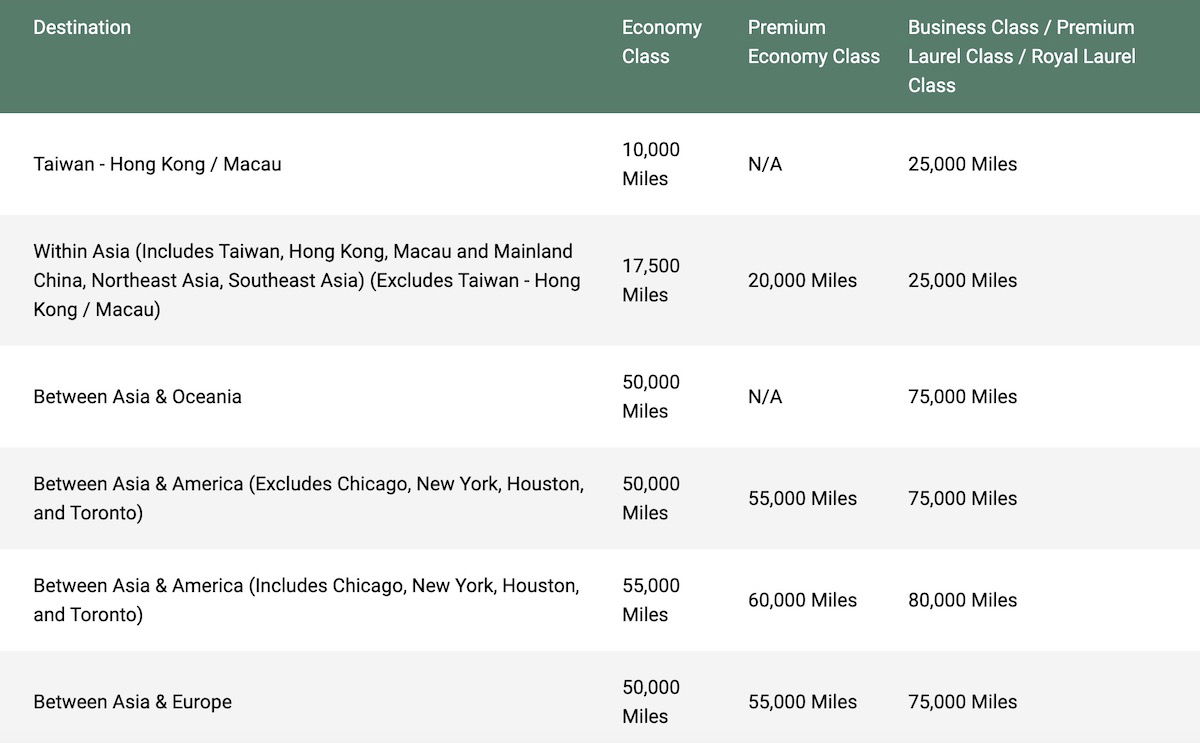 I'll specifically call out that a one-way business class award between North America and Asia costs 75,000-80,000 miles, depending on where you're originating. This allows travel beyond Taipei if you'd like, so you could fly from Los Angeles to Taipei to Singapore for 75,000 miles, or from Chicago to Taipei to Bangkok for 80,000 miles.
You're not allowed a stopover on a one-way award, but you are allowed a stopover on a roundtrip award, should you want to visit Taipei plus another destination in Asia. Stopovers require booking by phone, which adds another layer of adventure to the booking process.
EVA Air does pass on carrier imposed surcharges on awards, though they're quite low, typically under $100 one-way for business class. So the fees shouldn't be a reason to avoid this program. You'll find that EVA Air often has two business class award seats available per flight.
When booking way in advance, I'm seeing award availability on almost every date, while when booking within a few months, I'm seeing award availability on maybe half of flights. That's a generalization, of course, since there are lots of factors, but the point is that EVA Air has so much more transpacific saver level award availability than any other airline.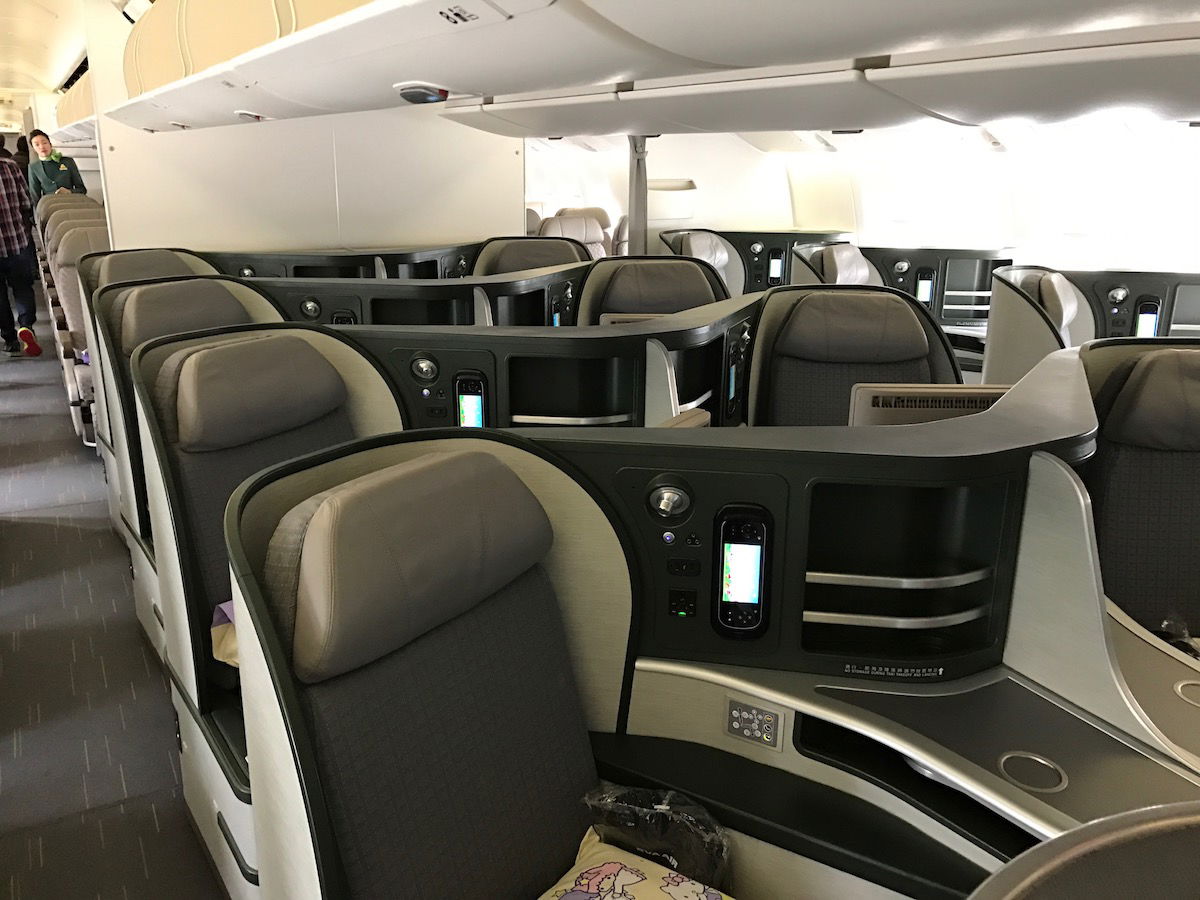 The EVA Air booking process is awful
Call me a conspiracy theorist, but I'm convinced that EVA Air's online award booking process is intentionally awful. There's just no other explanation I can come up with.
To search award availability through EVA Air, you first need to create an Infinity MileageLands account, which is free and instant. Make sure you note what your account number is, because it may not be emailed to you, and trying to recover it is a test in patience (and that's being charitable).
Once you have an Infinity MileageLands account, you can search award availability at this link. If it's just one person traveling, it's fairly straightforward, so let's start with that. You just enter your origin, destination, dates, and preferred class.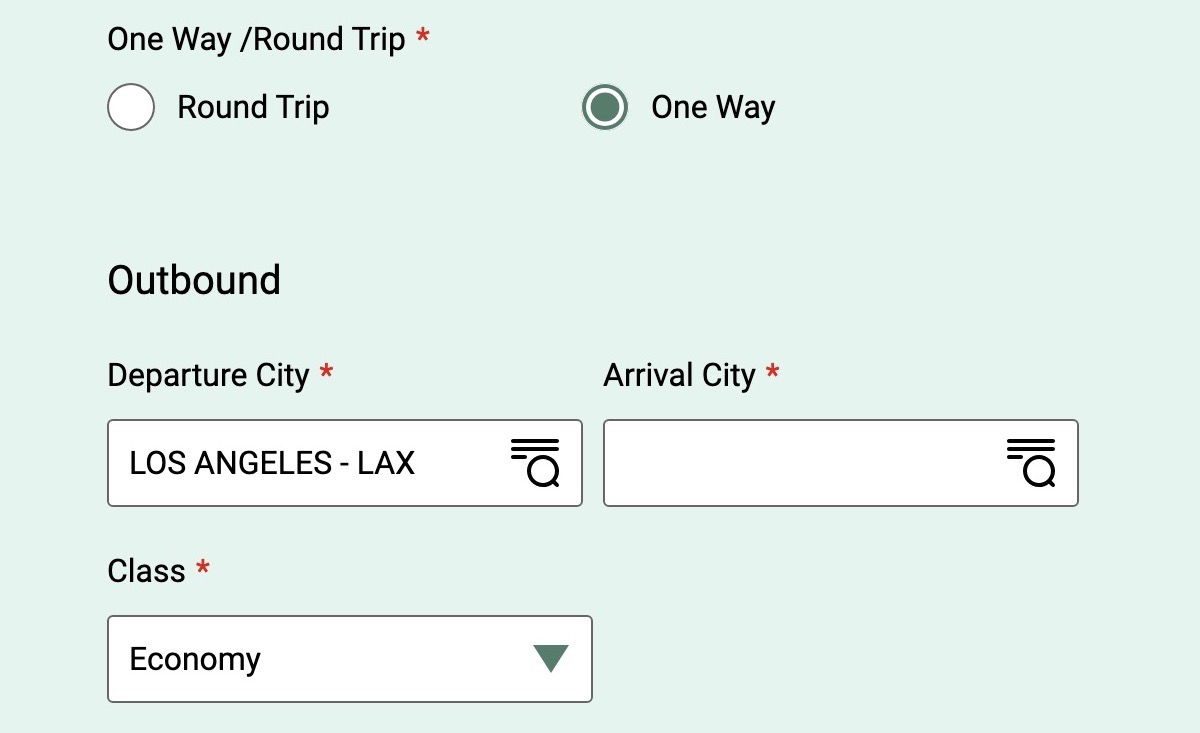 You'll see availability for five days at a time. You'll either see a particular date as "available" or "waiting." The latter means that you would need to waitlist, and that there's not award space available.
Even if you select a flight that shows as available, you'll still see that it says "unconfirmed." That can cause some confusion… is it available or unconfirmed? It's my understanding that this simply means that it's unconfirmed until you ticket, but you should expect that it's available.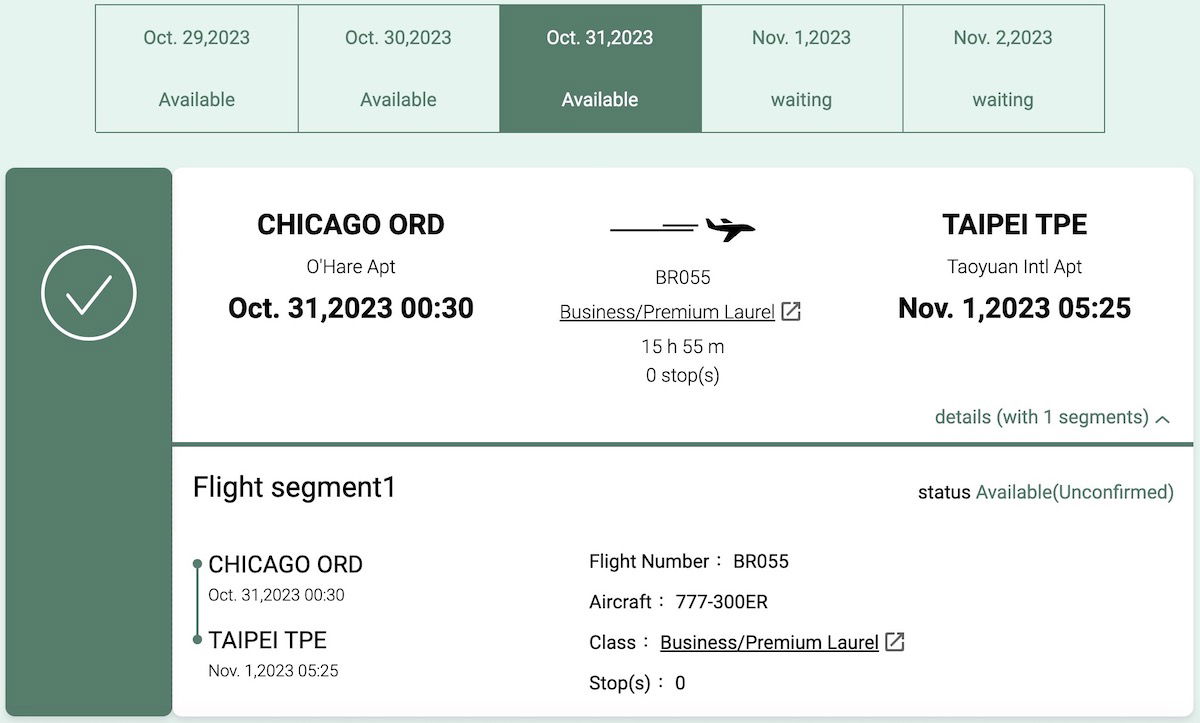 As you can see, this doesn't show a price. However, if you select a specific flight, you'll see the number of miles required listed (though it won't display the taxes and fees unless you have enough miles in your account for a redemption).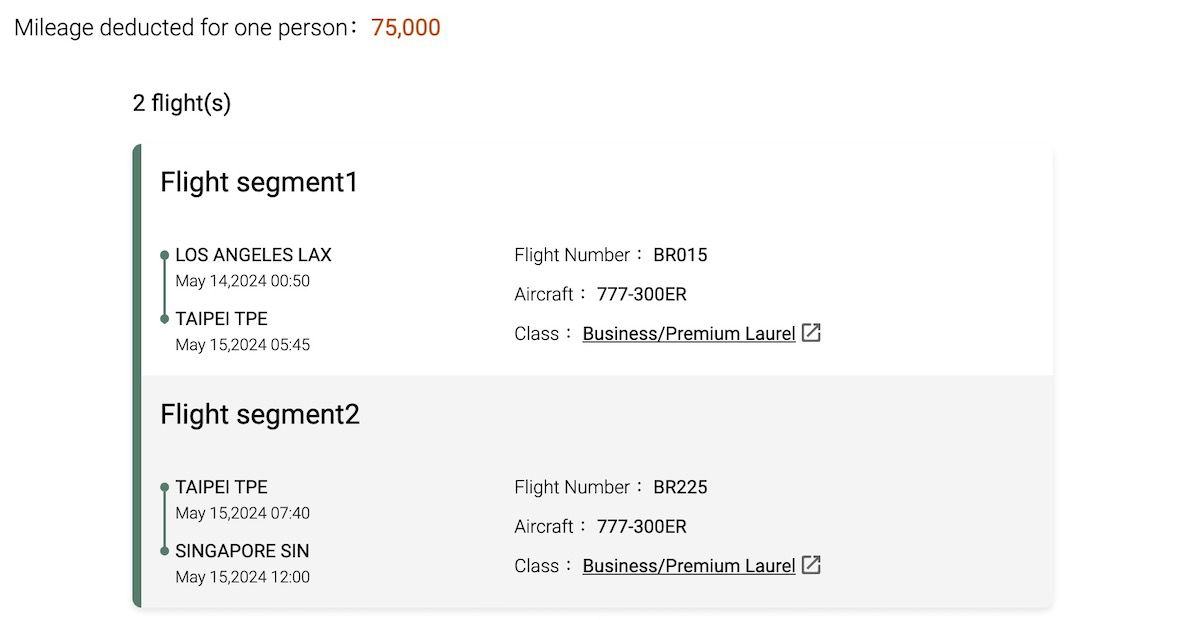 This is straightforward enough, unless you want to redeem for someone else, or want to redeem for a companion. Then it gets more complicated. First of all, to look up award availability for multiple people, during the search process you'll have to enter their membership number and password.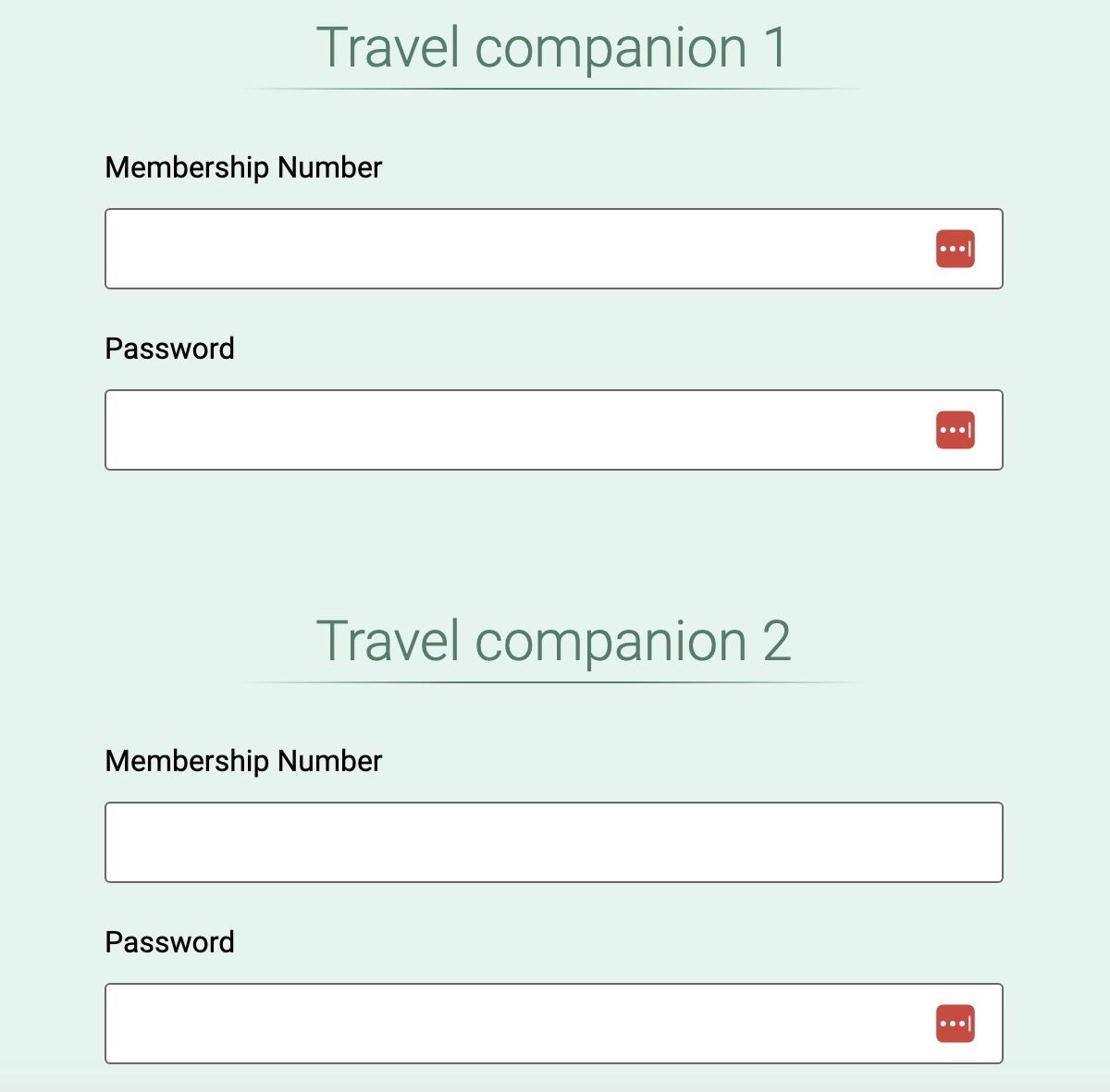 Then to actually book an award ticket that includes travel for someone else, you'll need to go to EVA Air's online service forms webpage.
You'll need to complete the online service form, which you can then email to [email protected] (or you can fax if you prefer, which is actually what's recommended by the airline, lol). This essentially authorizes you to use all your account functions online. This also prevents you from having to complete a nominee registration form, which is even more complicated. As you can tell, the whole process of booking an award for anyone other than the account holder can be a pain.
If at all possible, I'd recommend just booking awards out of separate accounts. In other words, if you're traveling with your spouse and you each have a balance of Citi ThankYou points, ideally just transfer points to your individual Infinity MileageLands accounts, and book that way. It will save you a lot of hassle.
Avoid partner redemptions through EVA Air
In theory, EVA Air has attractive redemption rates on Star Alliance partners as well. For example, a transatlantic first class award will cost you 85,000 miles, or a round the world business class award will cost you 325,000 miles.
However, do yourself a favor, and avoid these redemptions. The frustration factor is just way too high, there are carrier imposed surcharges, and there's a lot that can go wrong. That's why I'm focusing specifically on EVA Air redemptions in this post. For partner redemptions, EVA Air's Infinity Mileage Lands is arguably even more complicated than All Nippon Airways' Mileage Club.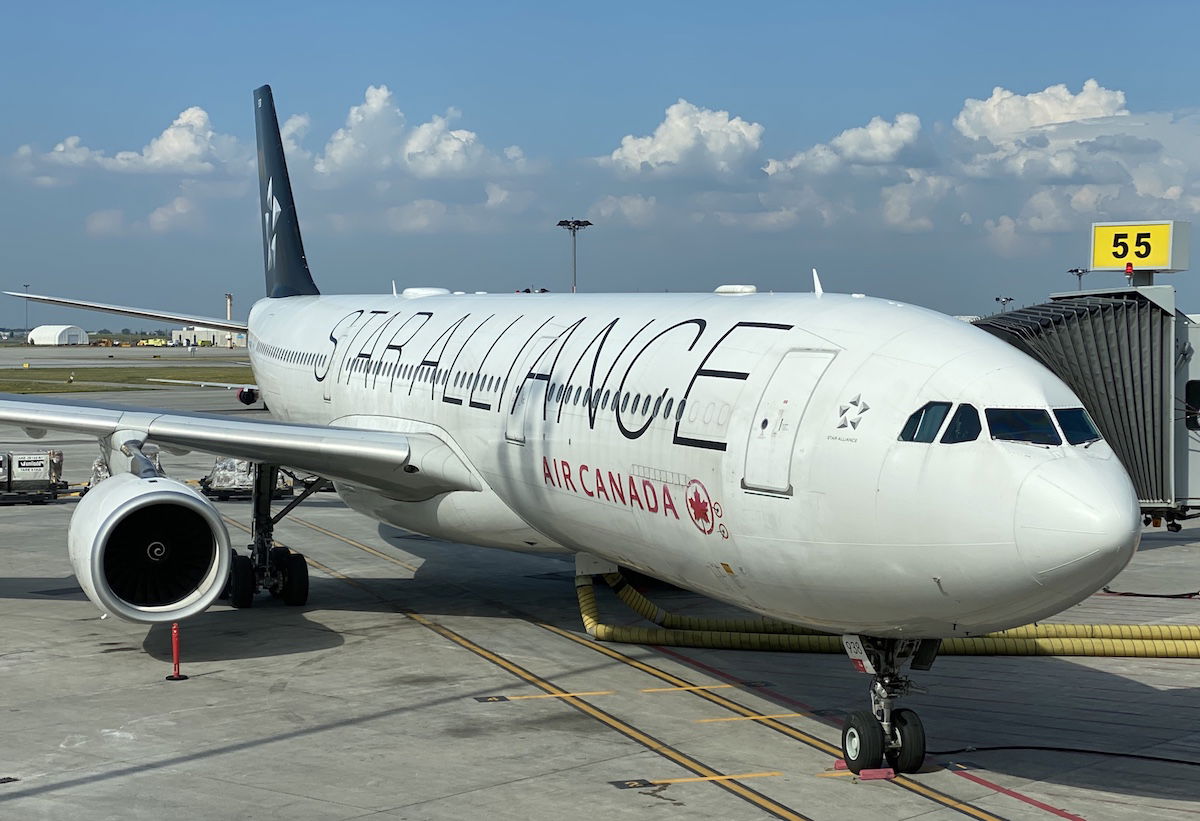 EVA Air business class is exceptional
Not only is the opportunity to redeem for EVA Air business class valuable because so many airlines don't have much award availability across the Pacific, but it's also great because EVA Air offers one of the world's best business class products.
The carrier has a solid (but not exceptional) hard product, while the soft product is spectacular. And if you really want an adventure, fly the Chicago to Taipei route, where you can enjoy EVA Air's epic Hello Kitty service.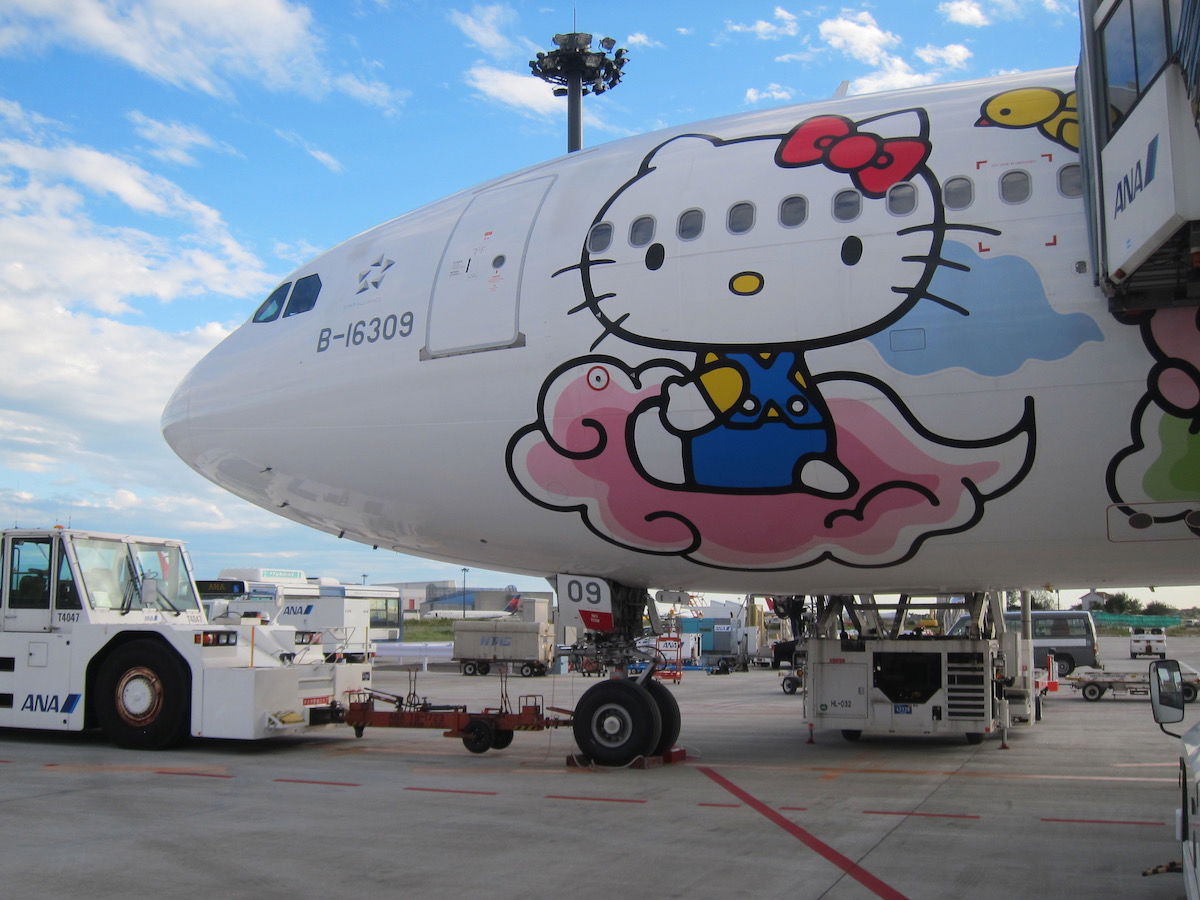 Bottom line
EVA Air's Infinity MileageLands program is underrated for the simple ability to get access to more EVA Air business class award space. While other Asian carriers have very little award space, EVA Air has plenty of availability, assuming you book through the carrier's own program.
The good news is that redemption costs are attractive, at just 75,000-80,000 miles from the United States to Asia. Taxes and fees are also negligible. Furthermore, you can transfer points from Citi and Capital One (with Citi having a better transfer ratio).
The bad news is that that booking through EVA Air's program is a pain, especially if you're traveling with a companion. With other programs, you can transfer points from another currency, and five minutes later you have your ticket. With EVA Air's program, expect the process to take days, and get ready for some potential frustration.
Even with this annoying process, I'd say this is still a great opportunity, given the value of a transpacific business class award.
What's your take on redeeming miles through EVA Air's program?