---
I really have to thank you guys for all your insights into Romania as we were planning this trip. I ultimately chose our itinerary by pasting all your suggestions on hotels and activities into a geographically-grouped table, chunked things out by how much driving I thought we could reasonably do in a day, and then factored in the day of the week and other practical Ben-and-Tiffany considerations.
Since my travel companion has been asking roughly every hour how I'm planning on sharing details of our trip, I figure it's time for an update on how the trip is going so far. 😉
Day One — Cluj To Sibiu
The way things worked out our first day was a bit overloaded. This basically came down to the fact that there wasn't anywhere that looked that special to stay between Cluj and Sibiu, so we decided to do it all in one shot.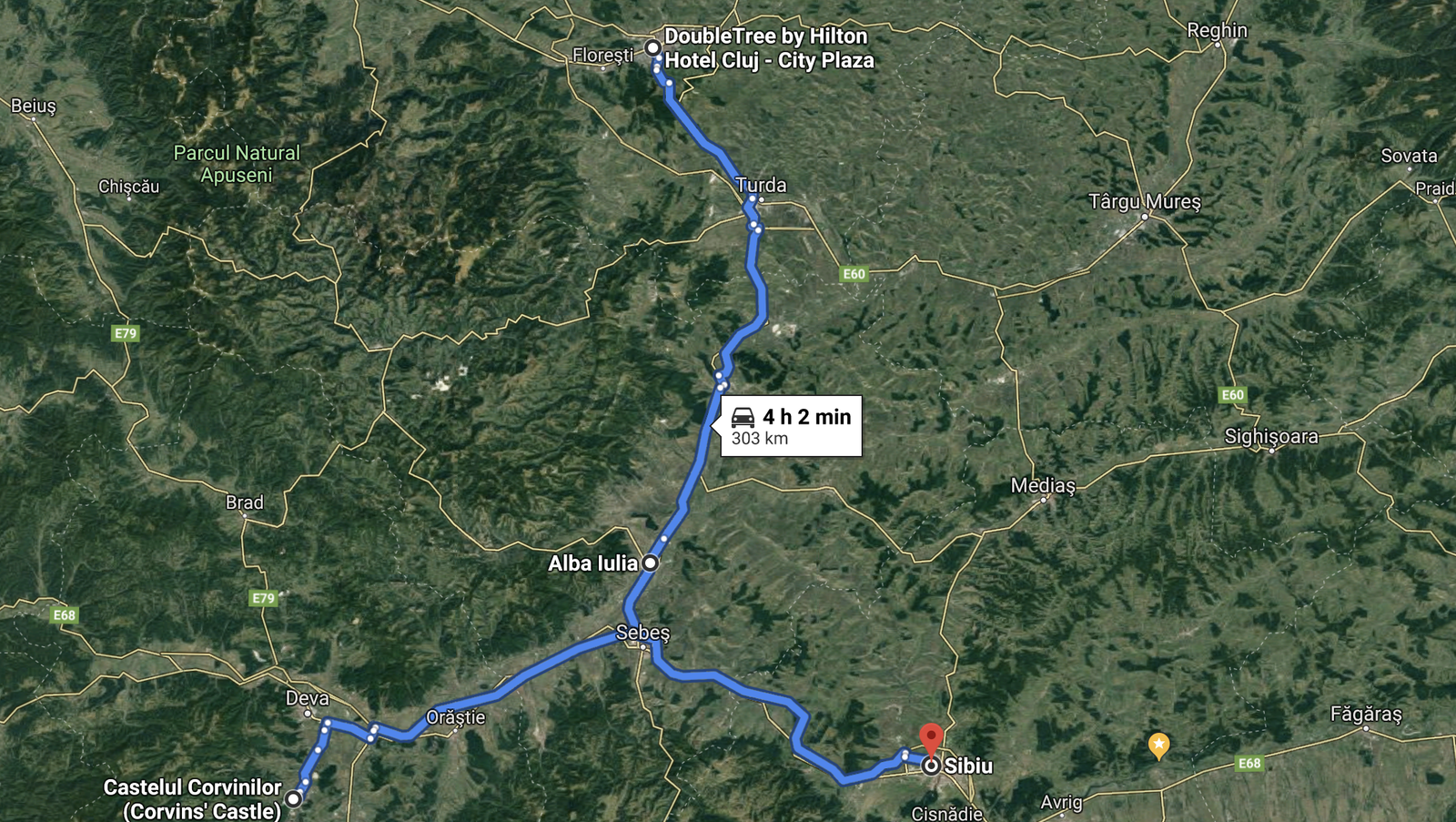 With perfect weather and shockingly easy roads we still had plenty of time to sightsee along the way though, and didn't feel rushed at all.
Cluj-Napoca
I didn't have any real expectations of Cluj — I'd read that it was a University town, with a fun vibe, but that is also pretty vague.
Cluj is a cool city.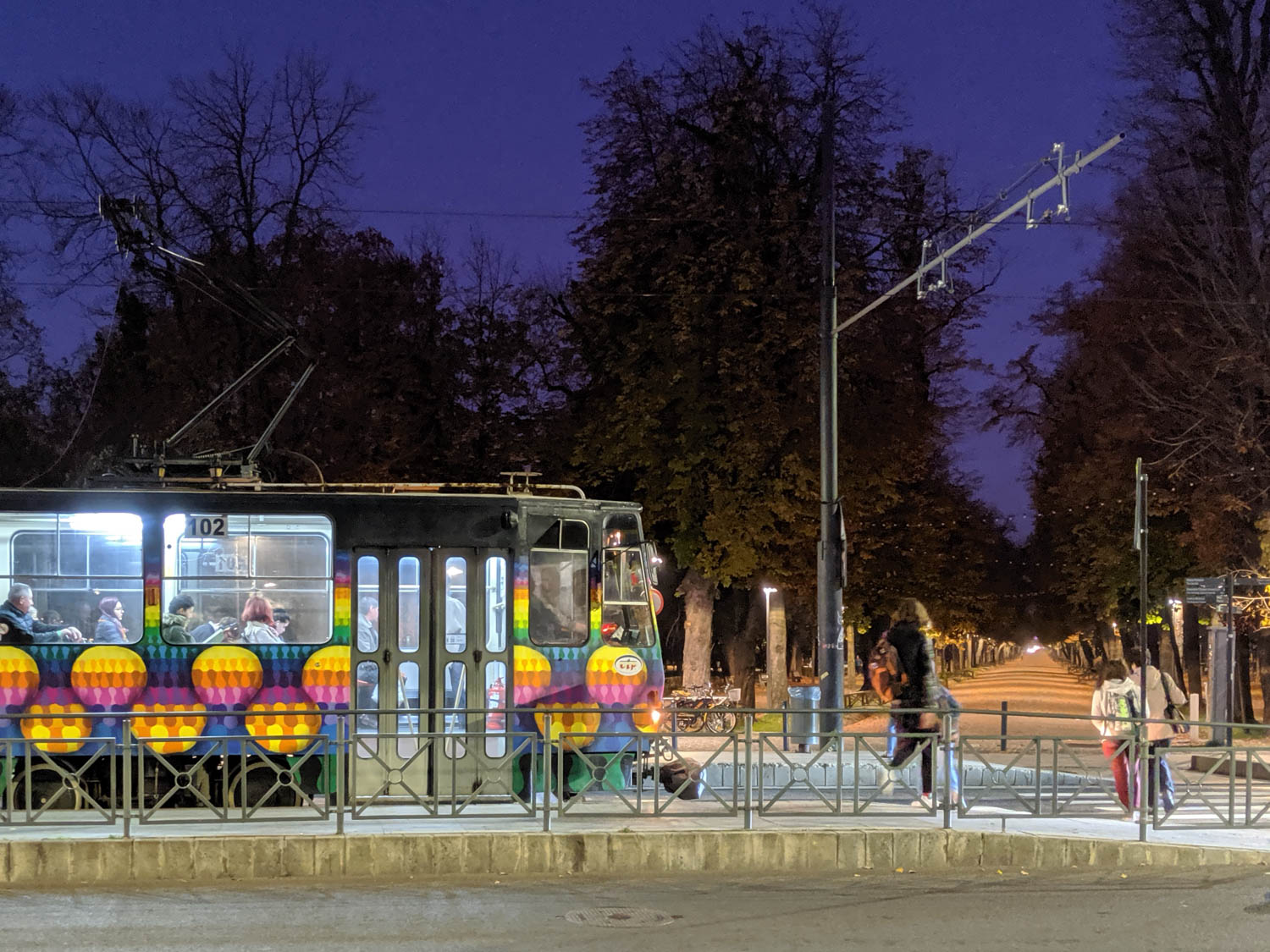 Even in the very early morning the city was bustling, with people grabbing to-go coffees on their way to work. Which let's be honest, that in and of itself is novel for many European cities.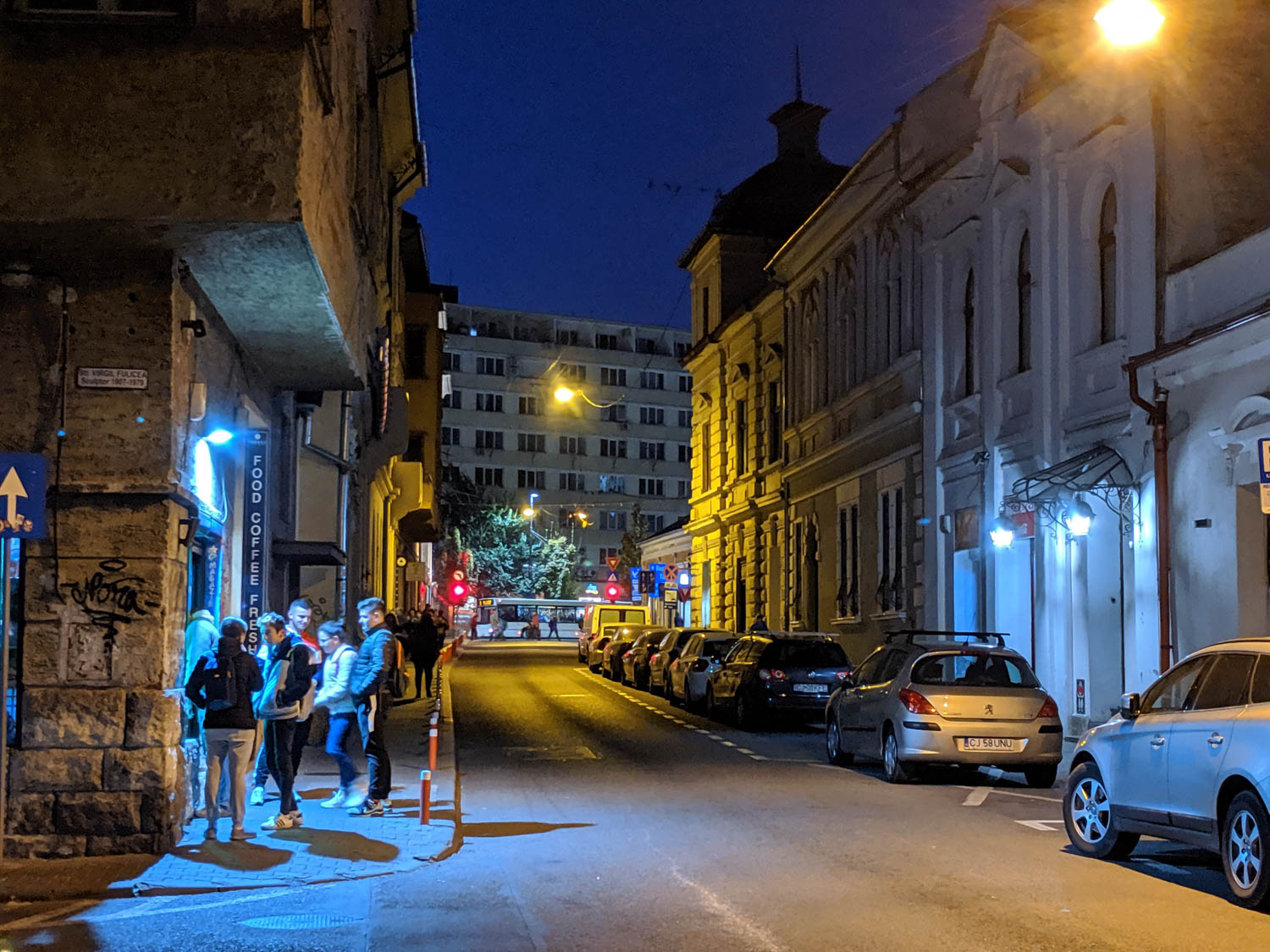 Of course, there were also plentiful cafes with locally-roasted coffee for those wanting to linger: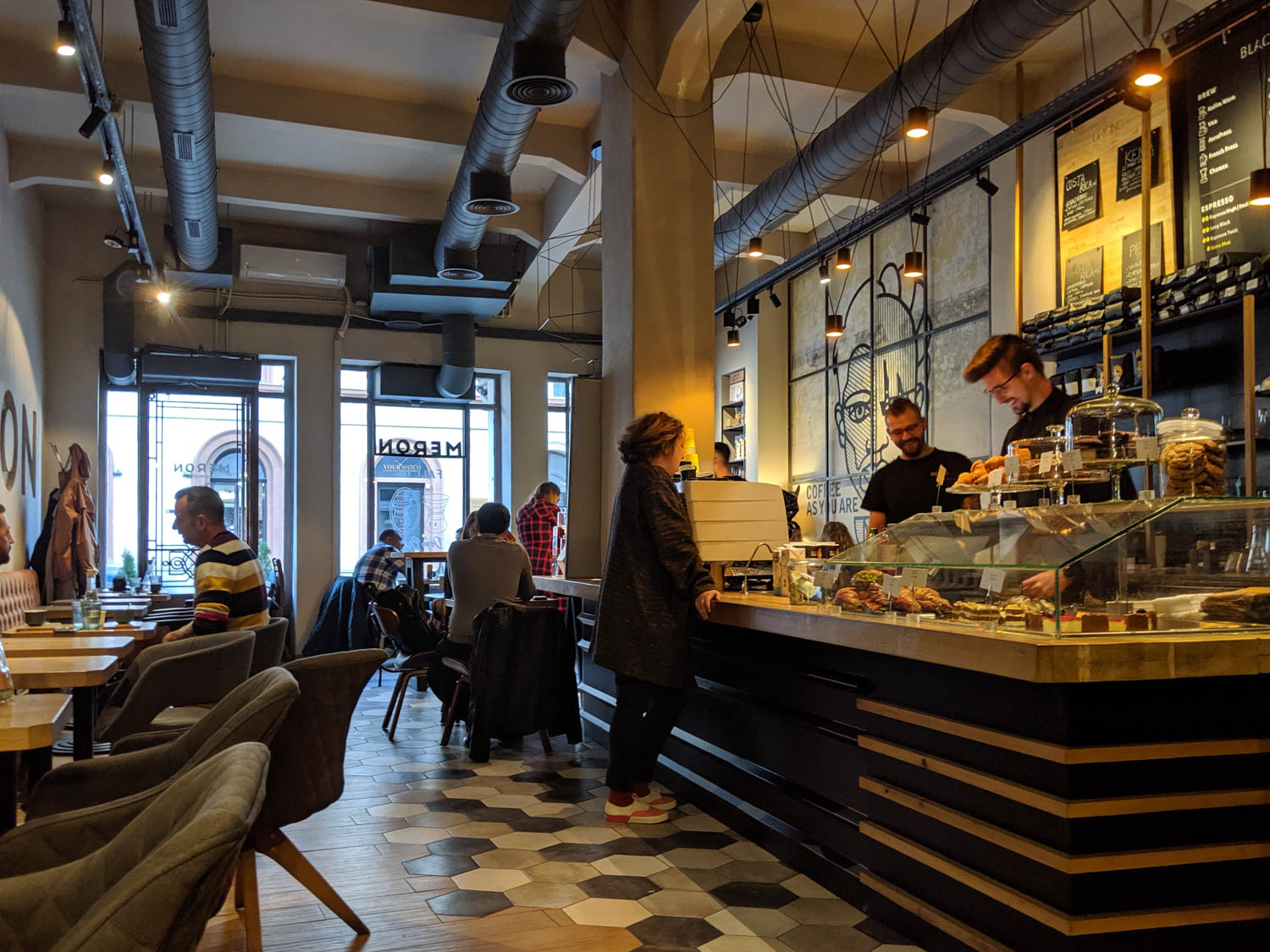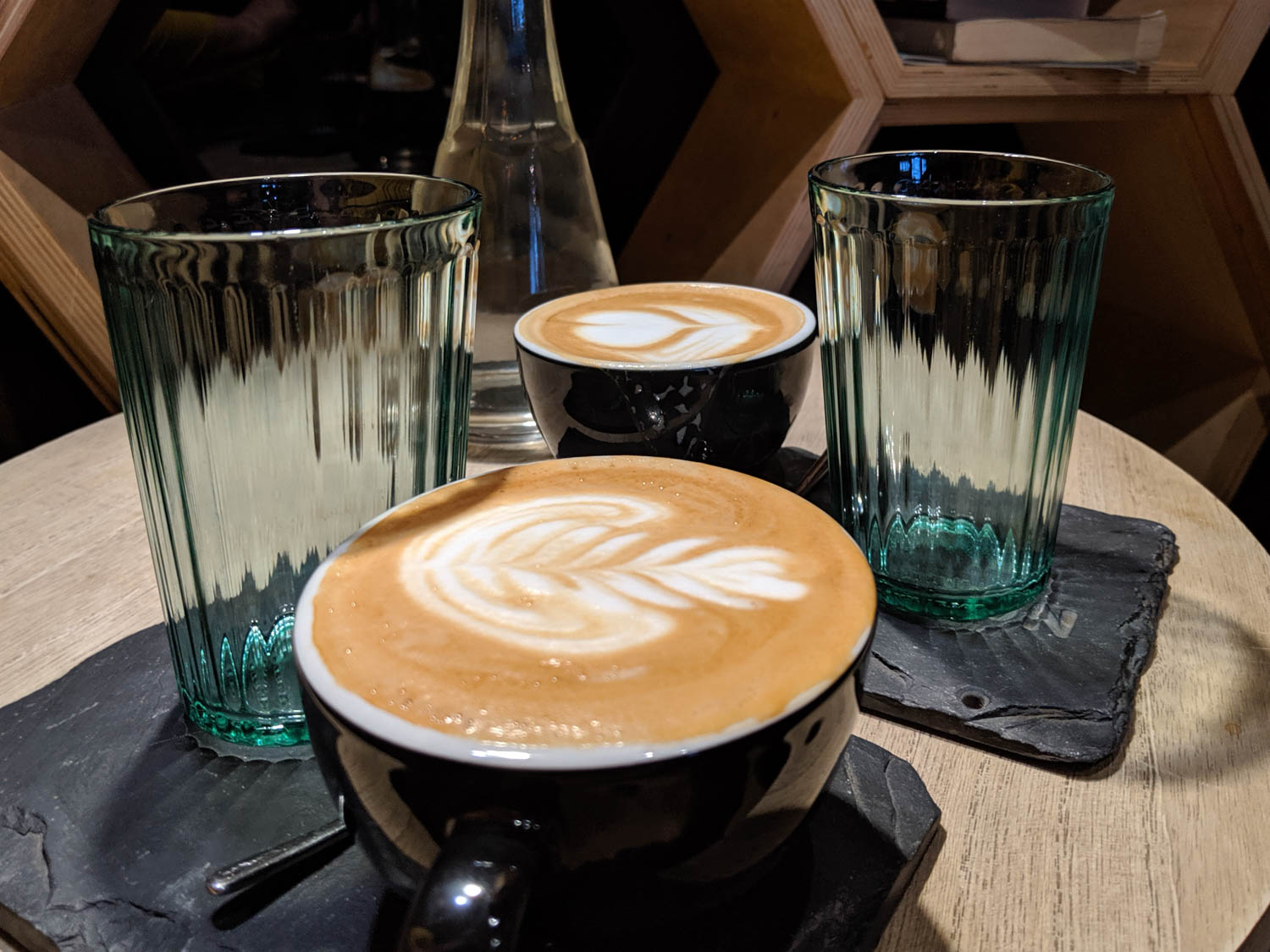 The city was quite walkable, with a fun mix of historic architecture and more modern spaces, and overall just felt like a lovely, livable city.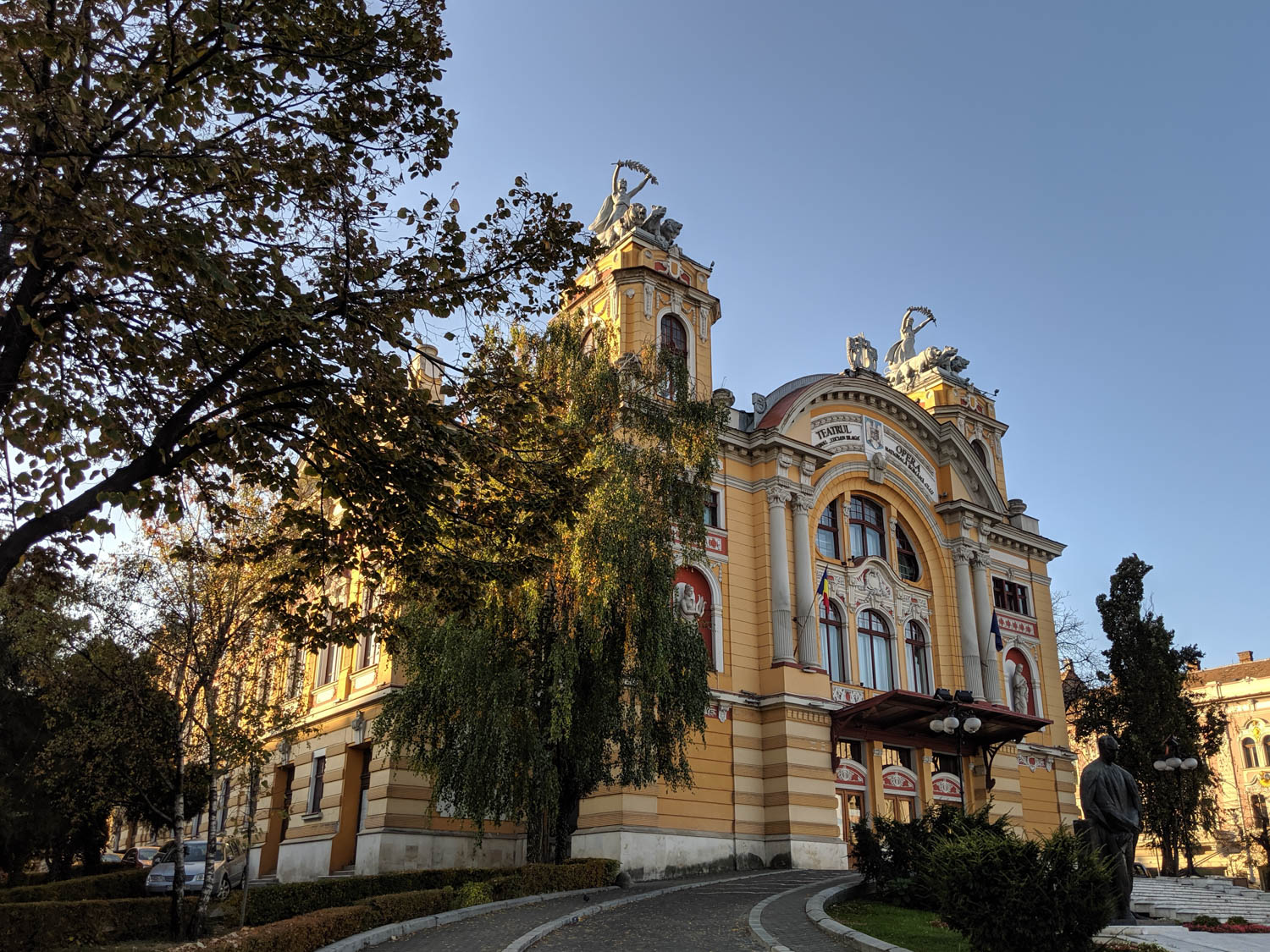 While Cluj doesn't seem to make many "Top 10" lists, and has limited tourist bingo-style attractions, we really enjoyed our time here, and I wouldn't have minded spending a few days sampling the various themed bars and other local hotspots.
Alba Iulia
Skipping past the salt mines in Turda (sorry, we're an anti-salt mine operation here at OMAAT these days), we dropped in to Alba Iulia. The star-shaped citadel looked intriguing, and timing-wise it was the perfect lunch/blogging stop.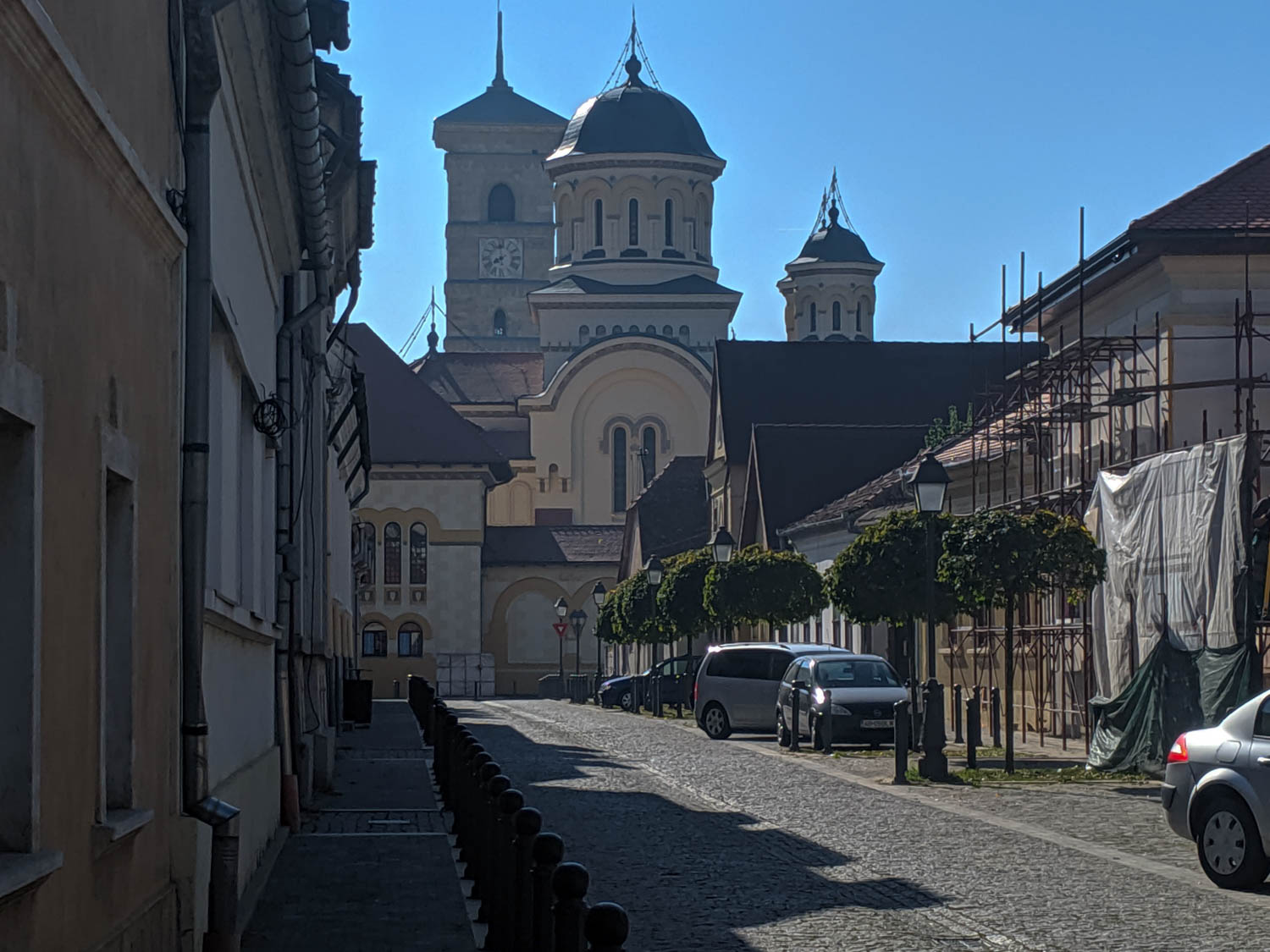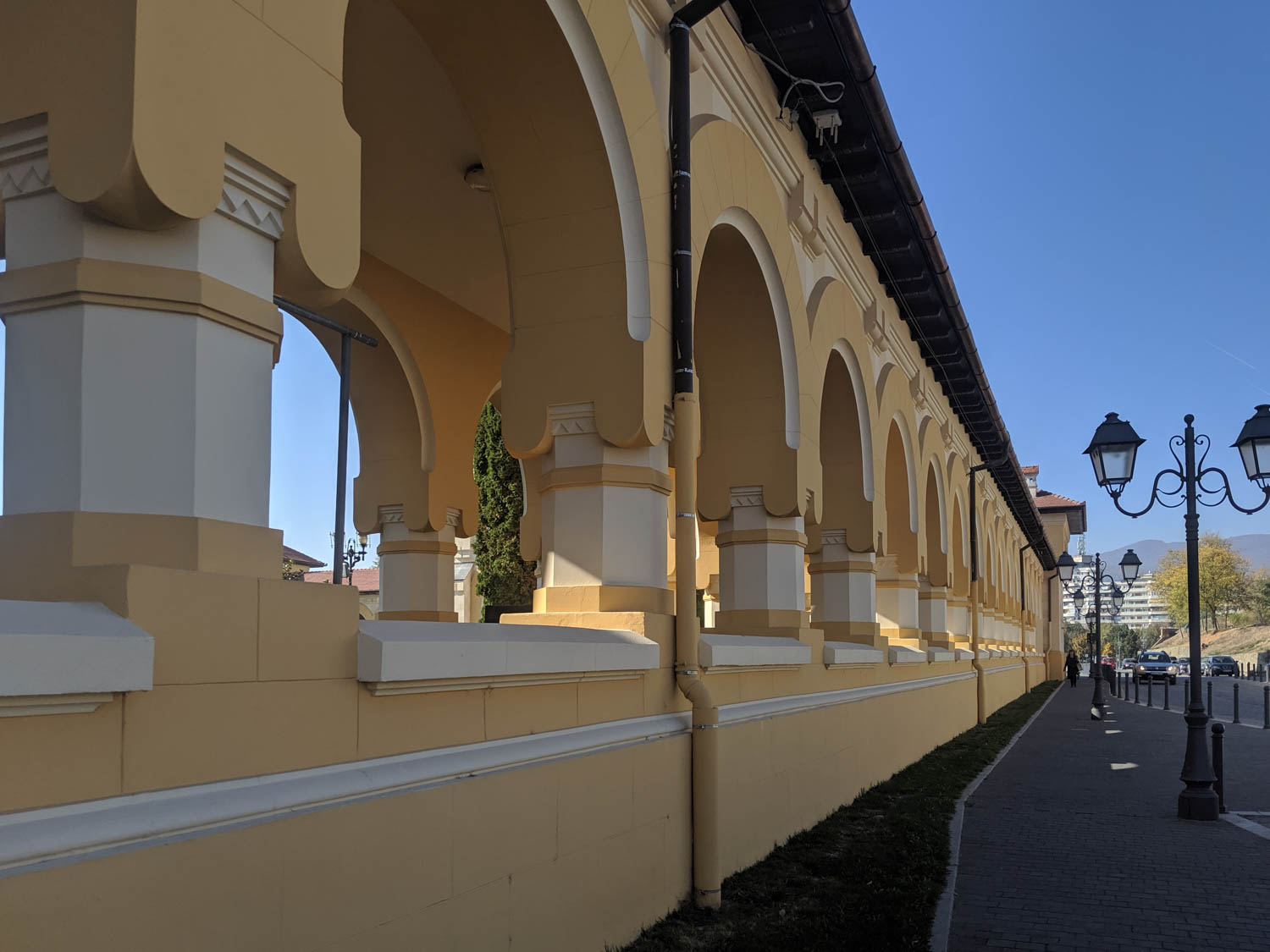 We spent a couple of hours walking around and marveling at the variety of buildings, which was the perfect amount of time for us.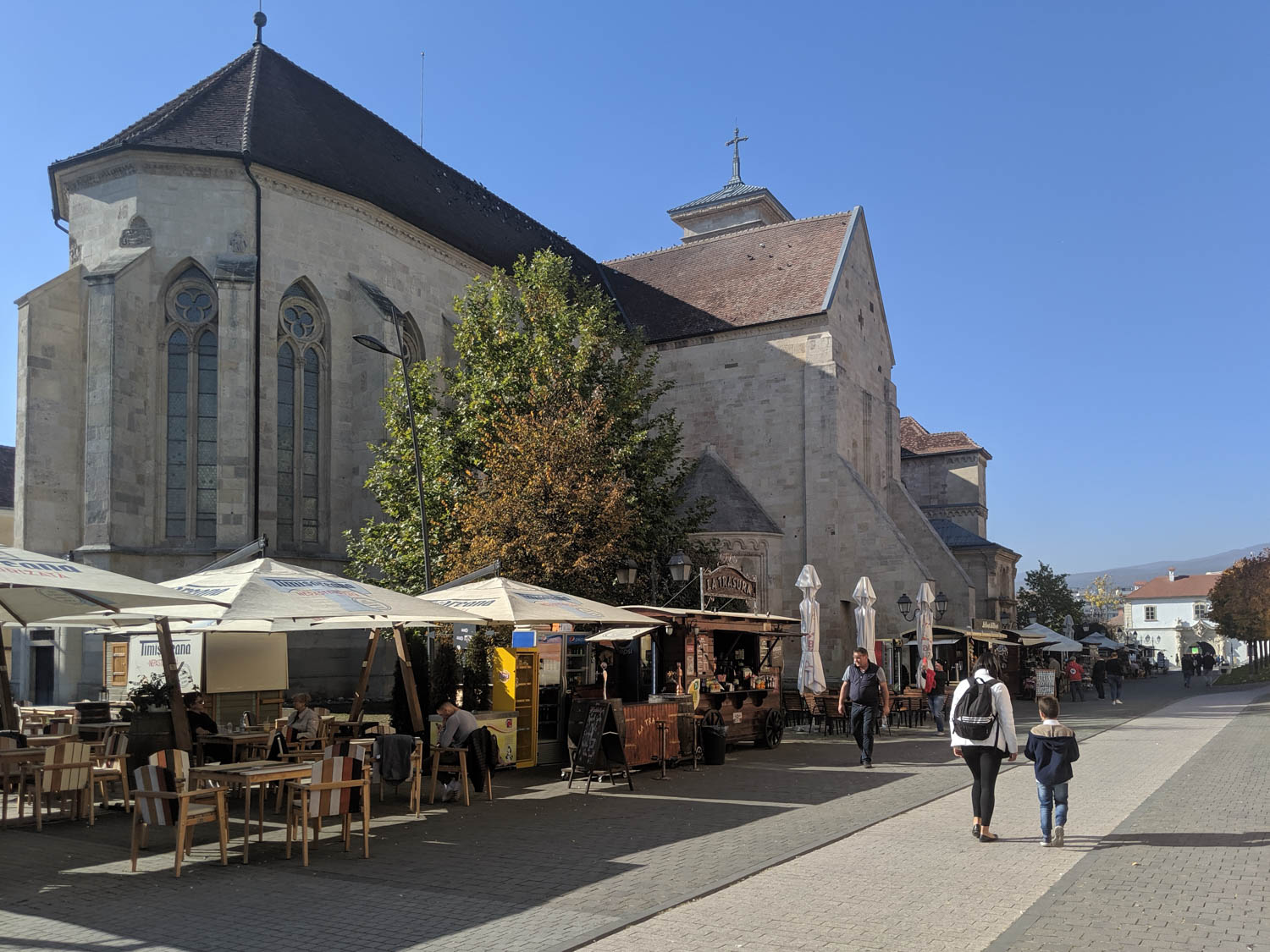 There were several interesting-looking museums, so you could certainly spend more time here, but a whistle-stop tour didn't leave us feeling shorted at all.
Corvin Castle
Early in our itinerary I'd considered staying near this castle, and hoo boy am I glad that we didn't. Hunedoara might be one of the least-charming towns I've encountered in Europe, and doesn't seem to have much to offer beyond proximity to Corvin Castle.
Which, is awesome, and you should really make a point of seeing.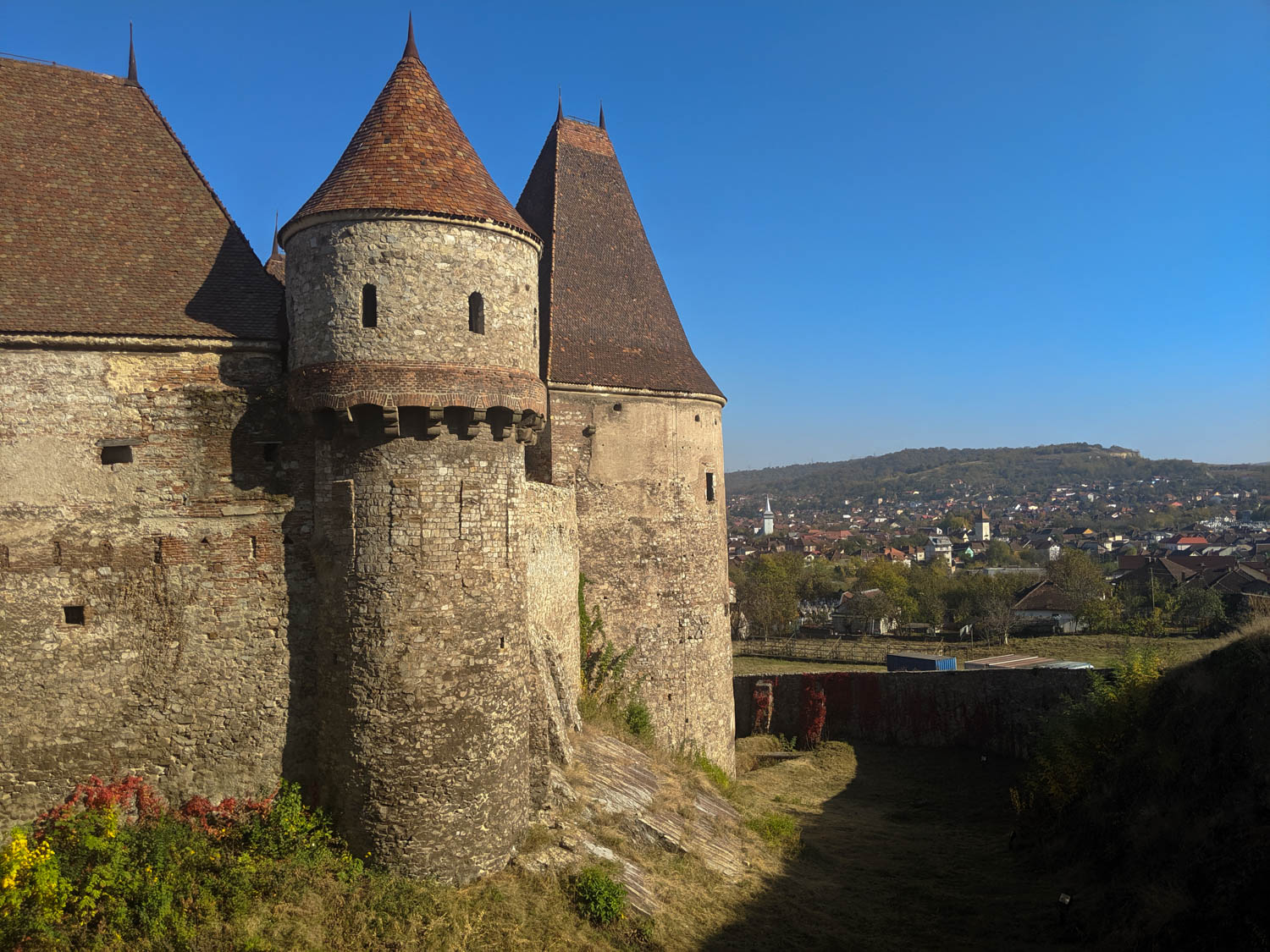 There wasn't much to see on the inside (in the grand tradition of many rural historical sites, there was limited signage, and very little contextual information about what you were looking at or why it mattered), but the architecture was interesting.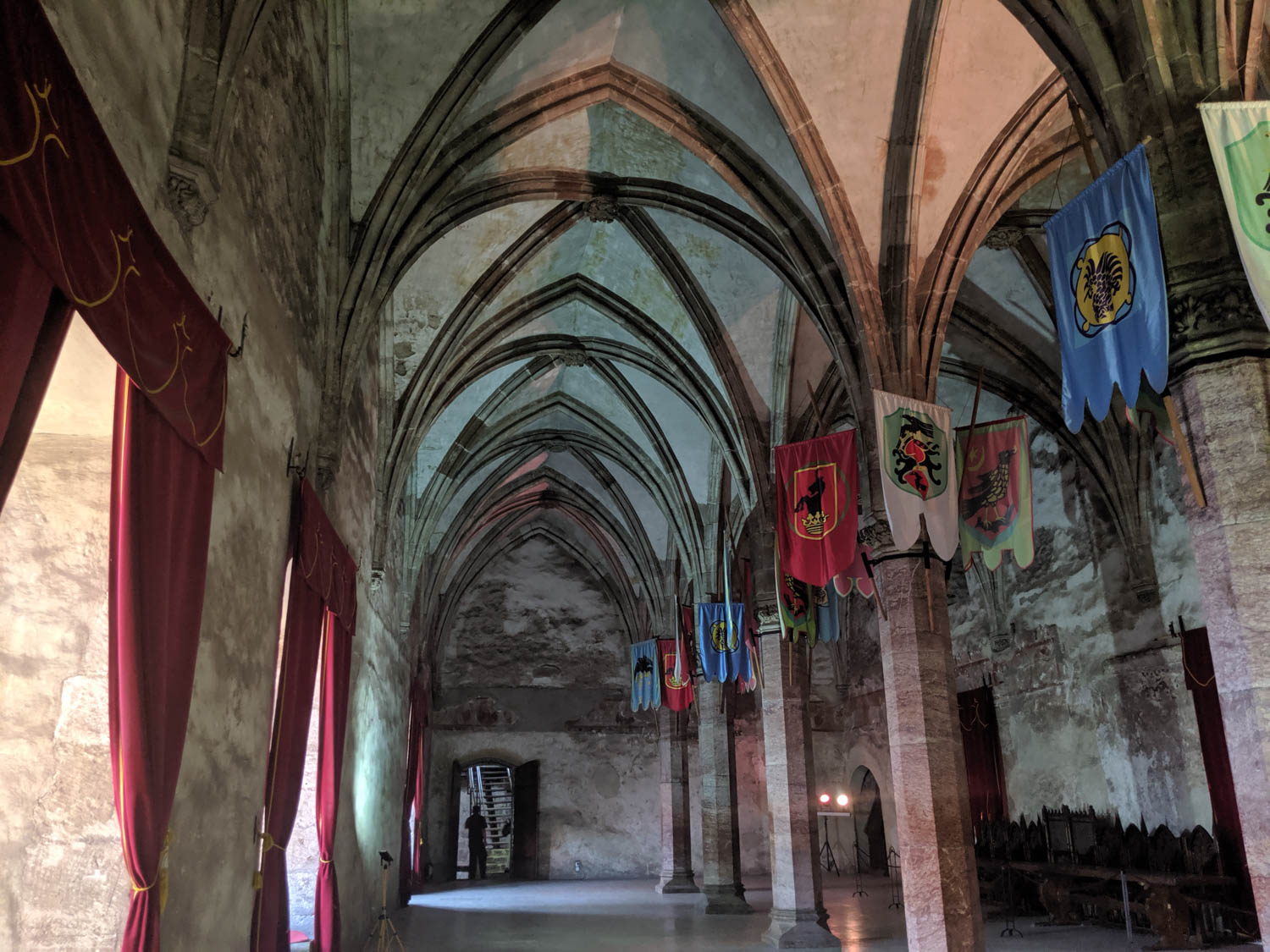 And pro-tip, if you are hoping to get some instagram-worthy exterior pics, check the anticipated solar position prior to scheduling your visit. The sun was directly in our eyes (and our photos) the entire time we were there, and waiting four hours for the sun to drop below the horizon wasn't an option for us.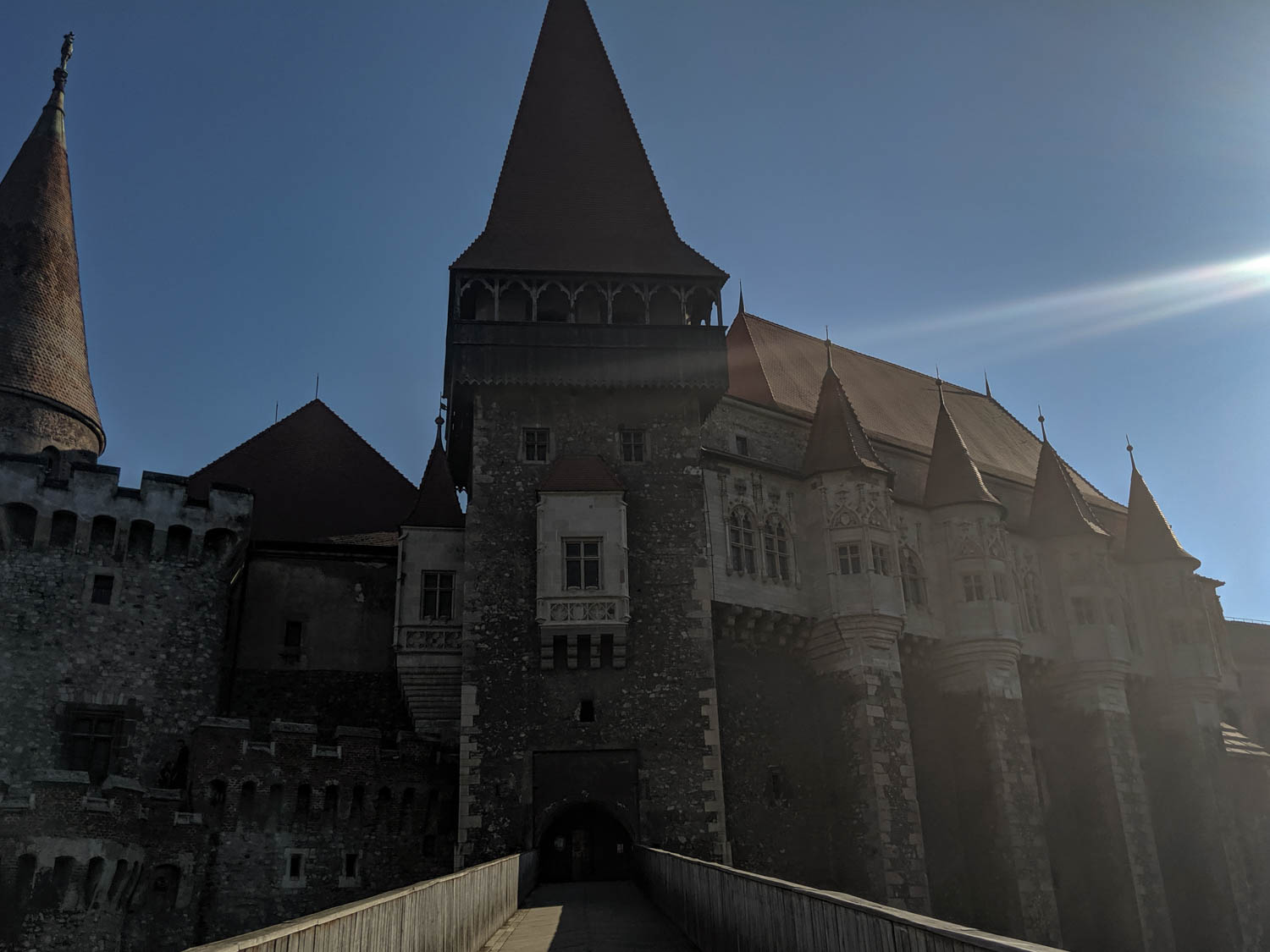 We ended our day with some very boring freeway driving, making it to Sibiu in time to enjoy the town in some beautiful evening light: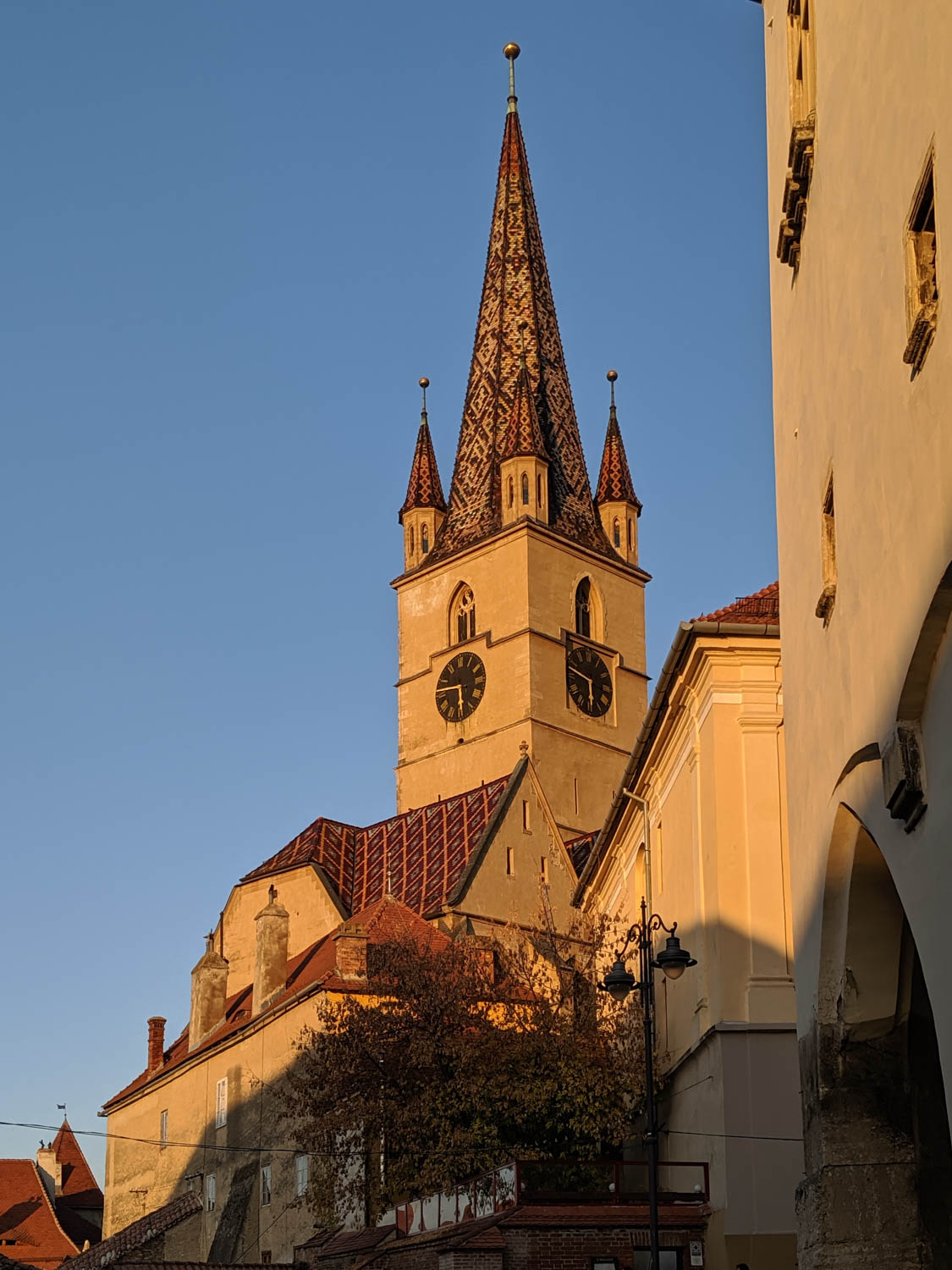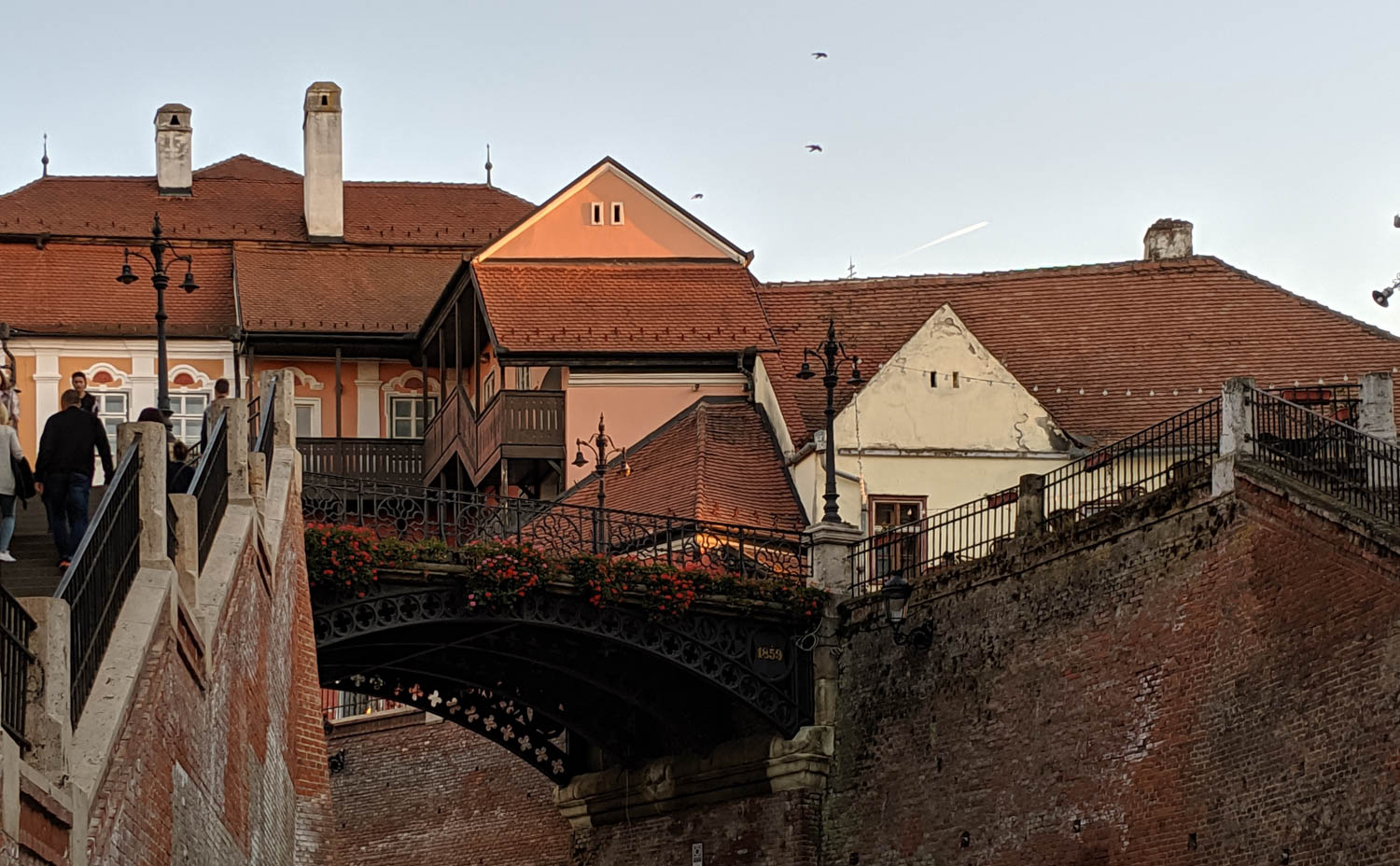 Though the alleyways of the lower town were equally charming at night: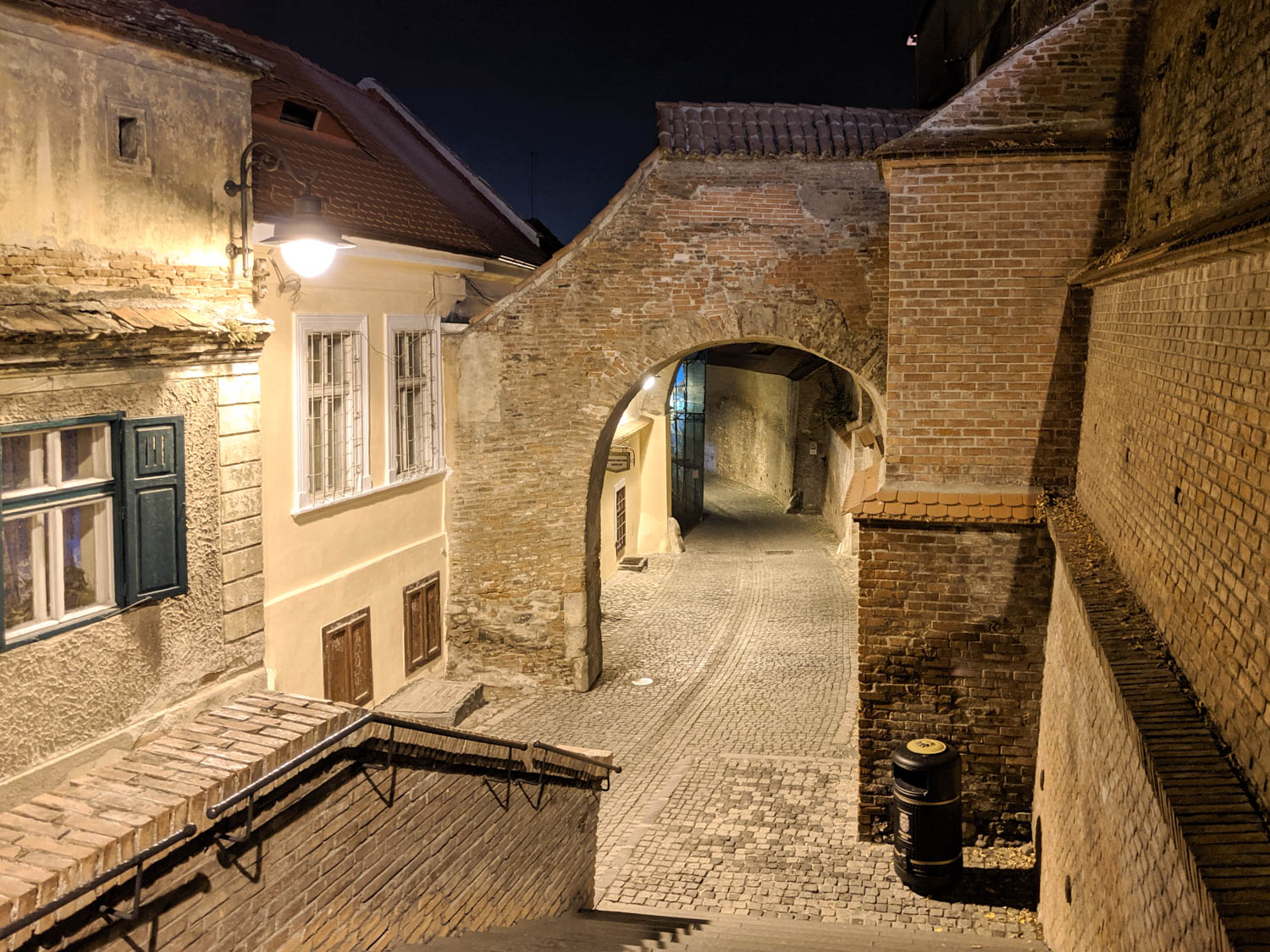 A lovely and successful first day!
Day Two — Sibiu To Copsa Mare
While you could certainly base yourself in any of the towns of Transylvania and make day trips, we decided we wanted the cadence of changing hotels every day.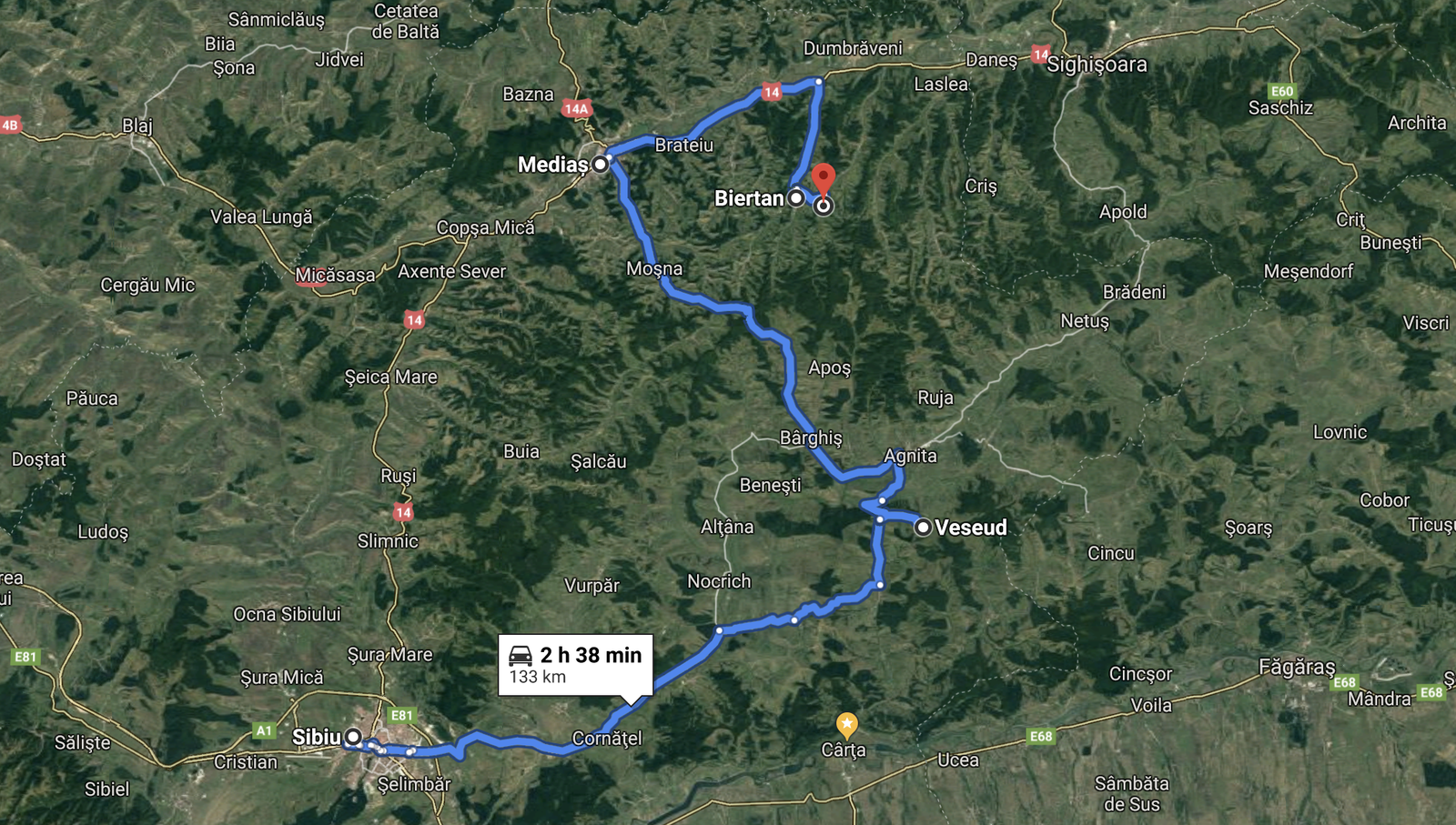 Sibiu
Sibiu was a great stopping point for us, and there's enough infrastructure that it would be easy to spend a few days here without getting bored of the restaurants, though you'd definitely want to make day trips.
The city is pretty, but also a little bland — there are several museums, and tons of regional history, but it very much felt like a showpiece, and not somewhere people actually lived, despite the Zara, Starbucks, and Vodafone branches flanking the main square.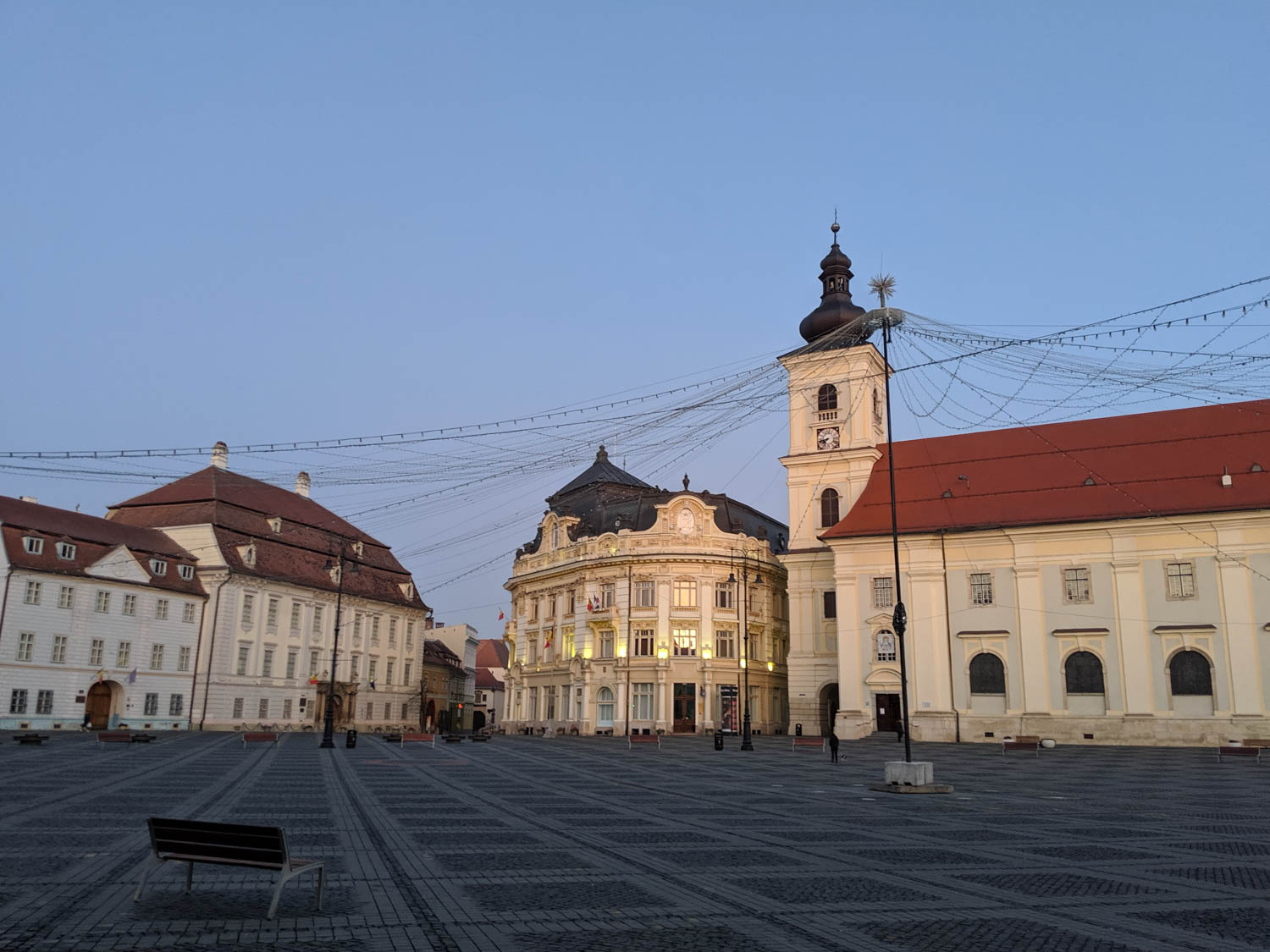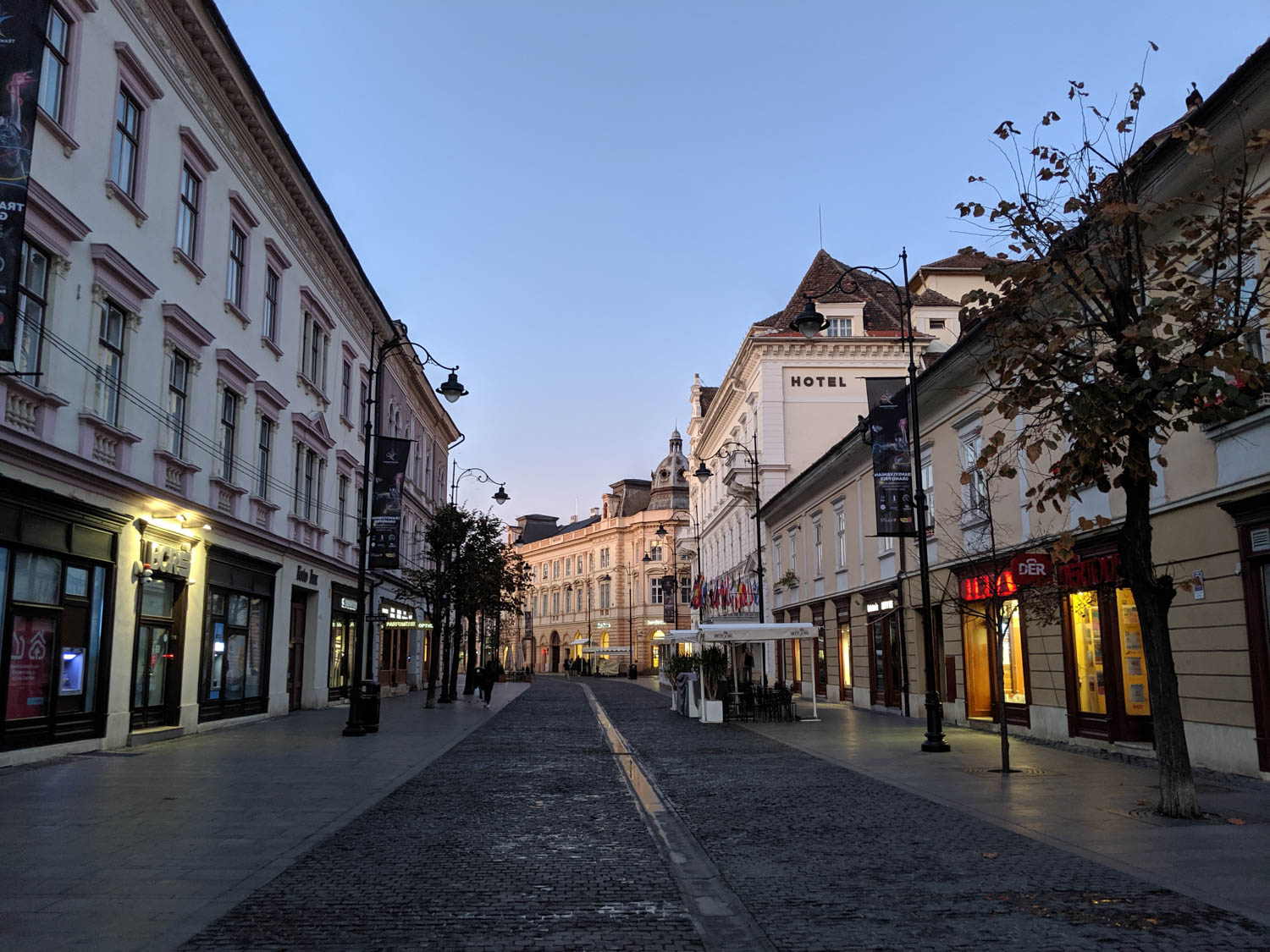 But we're also traveling off-season, so it may be a more lively place in the summer.
The Transylvanian Countryside
One of the few pre-booked activities on this trip was a picnic brunch, which I'll have a full installment on later. I was intrigued by the chance to try some local food, but mostly it was an excuse to get out into the middle of nowhere.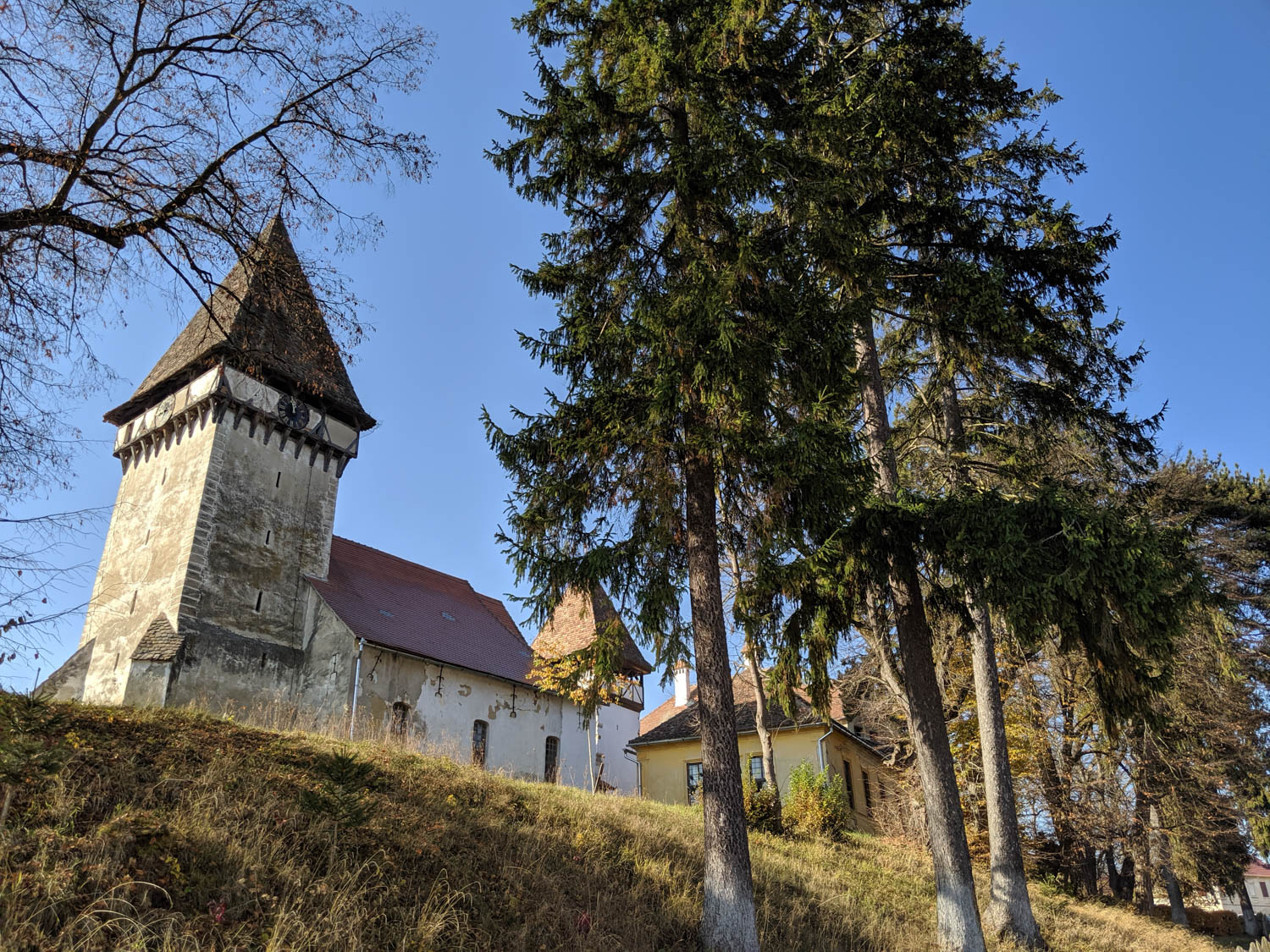 Which also presented some opportunities to explore quaint woods.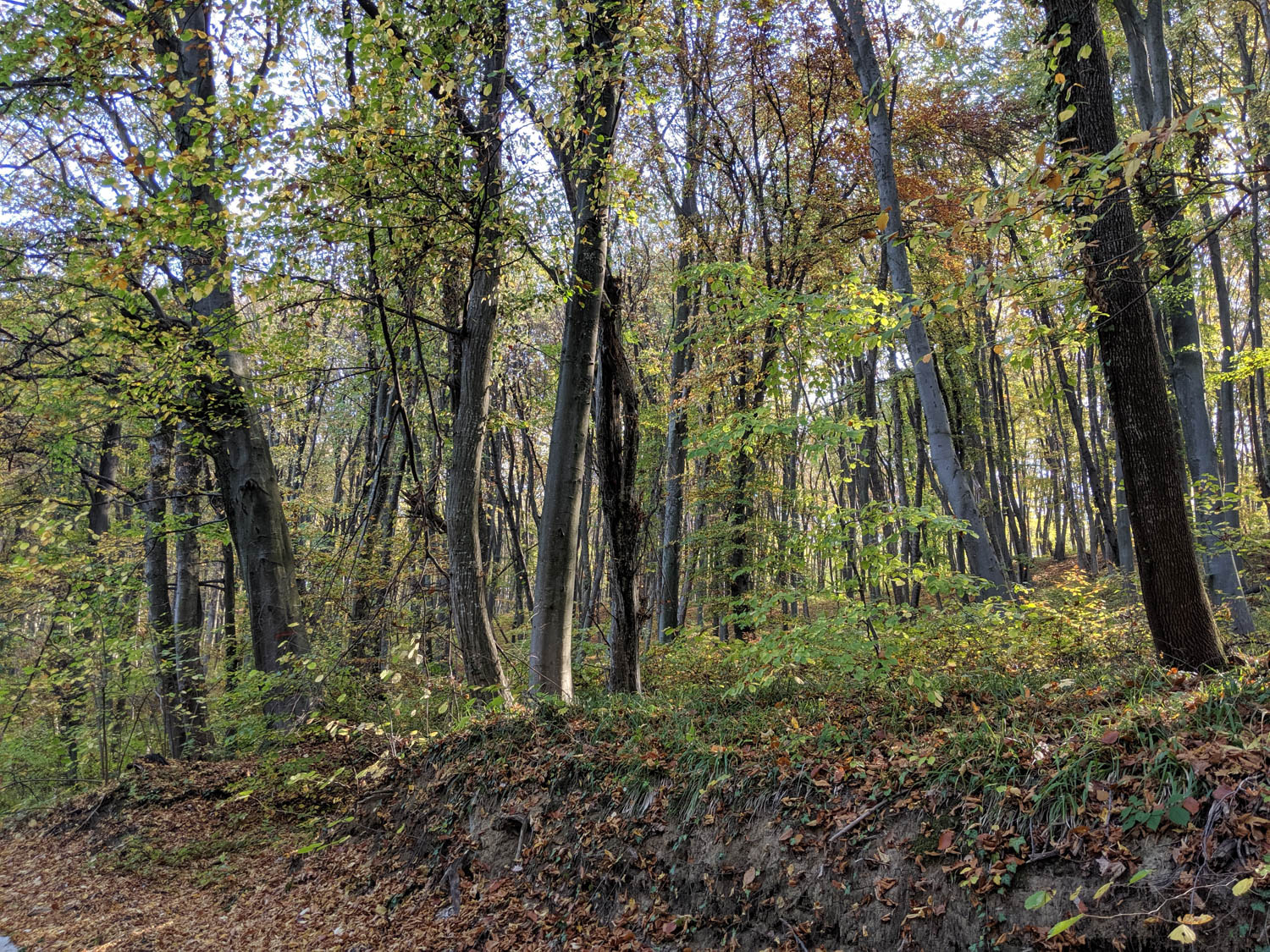 And endless tiny Saxon villages with candy-coated houses, horse-drawn carts, and fortified churches.
Biertan
One of the most impressive villages we stopped in was Biertan, which is one of the UNESCO World Heritage Sites in Transylvania.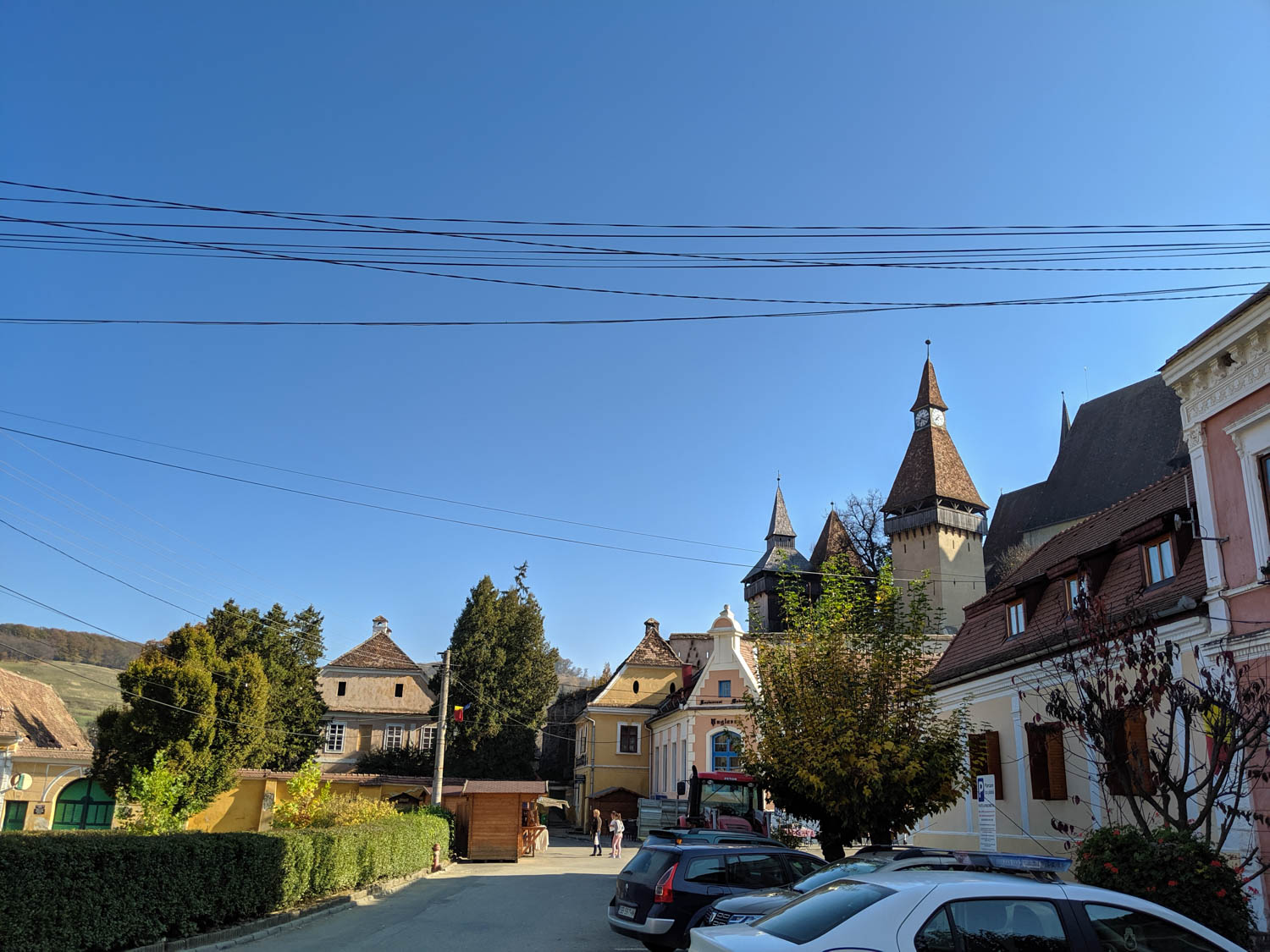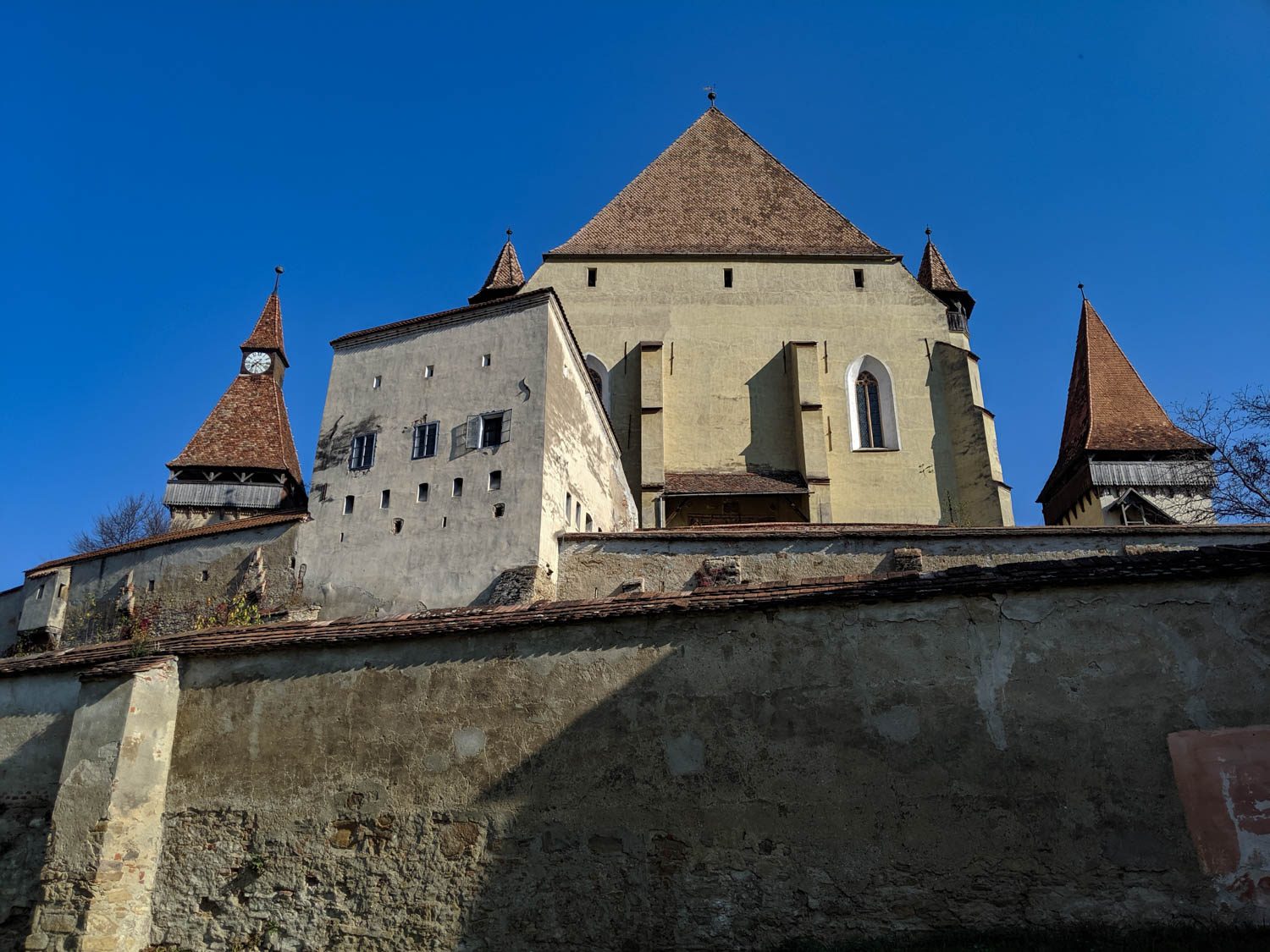 We pretty much had the place to ourselves, and the climb up to the fortress revealed some lovely views of the surrounding countryside.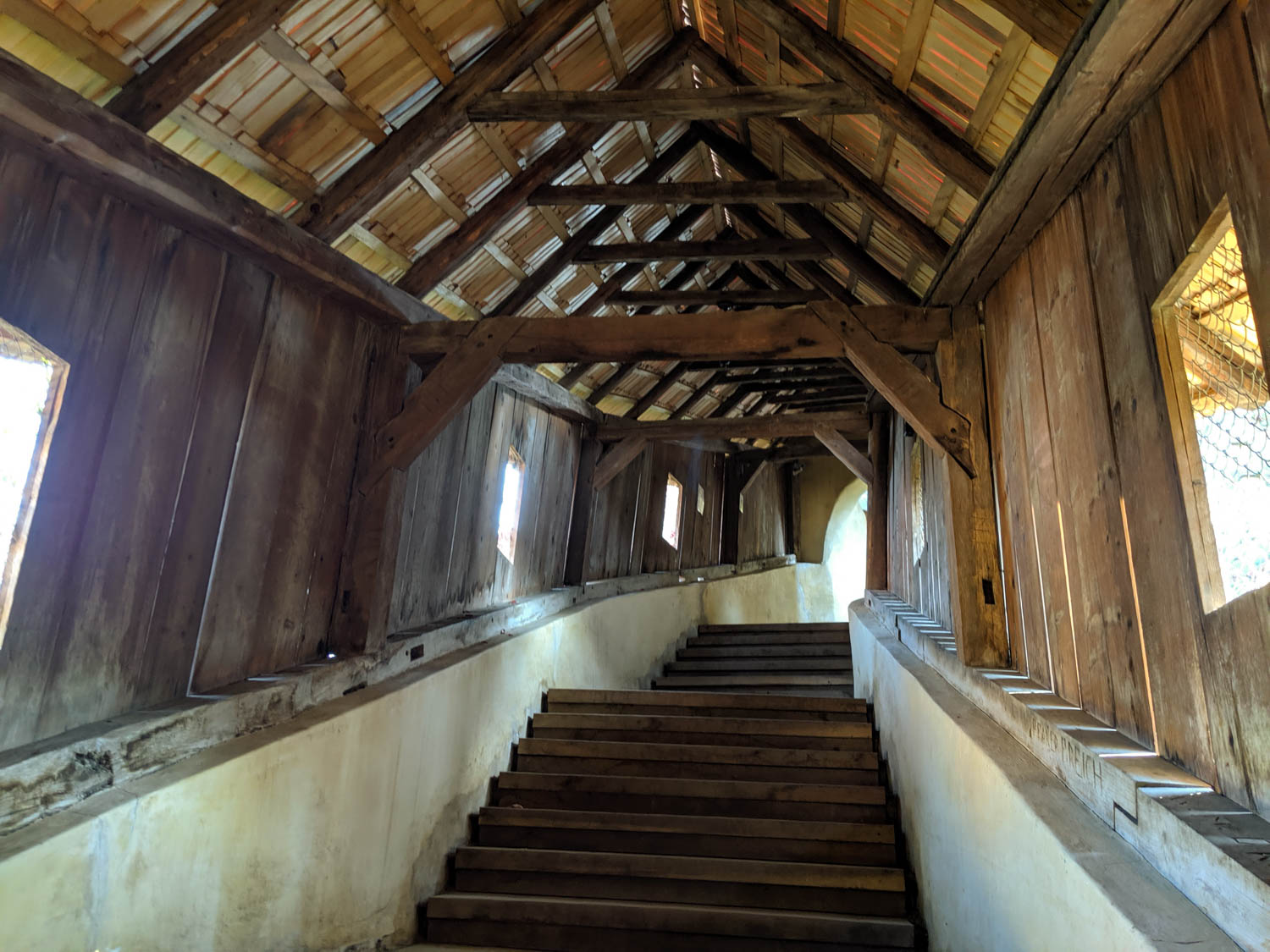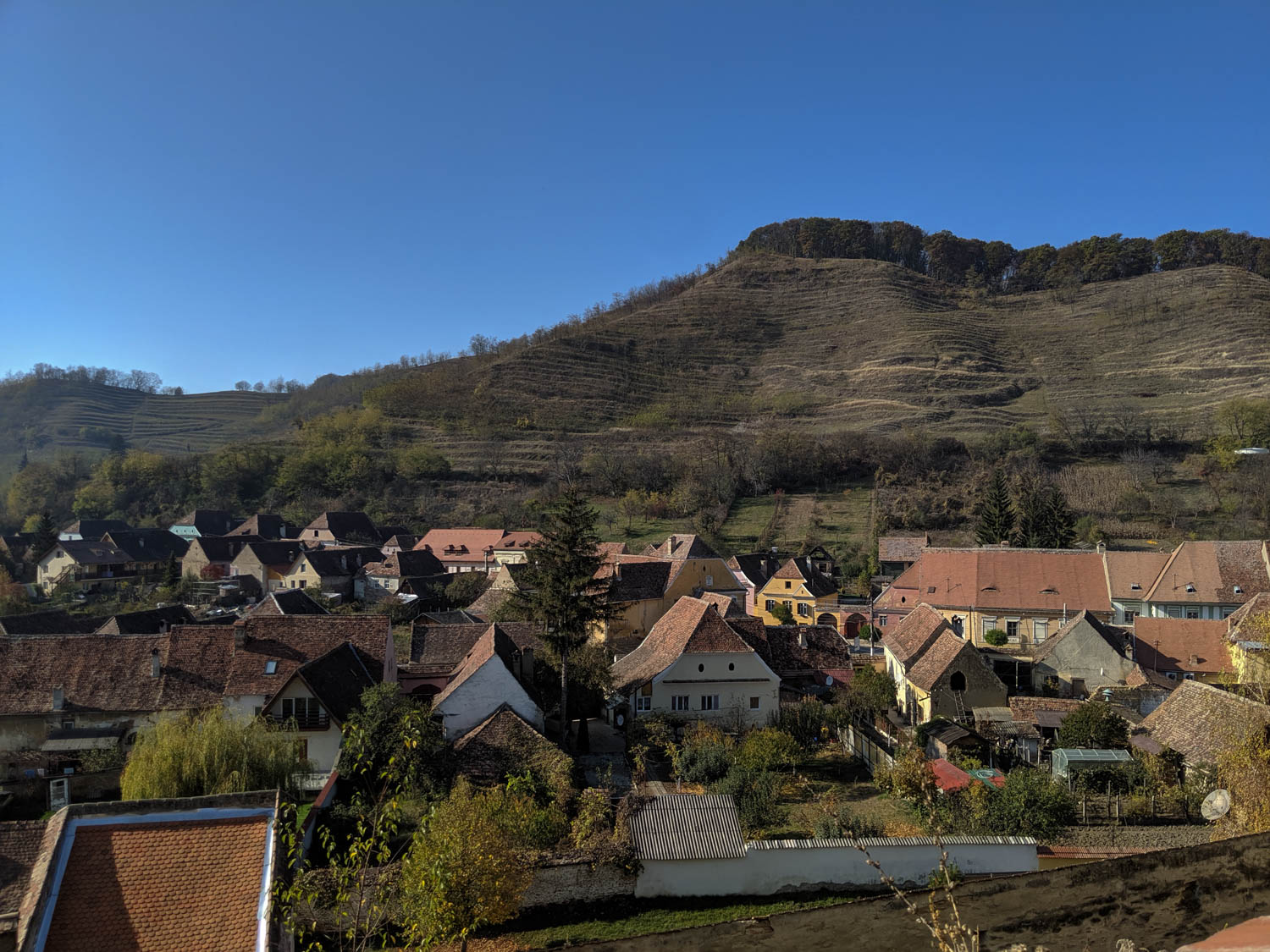 We ended the day in the tiny hamlet of Copsa Mare, which you'll read all about when we review the hotel. But for now, suffice it to say the town was adorable.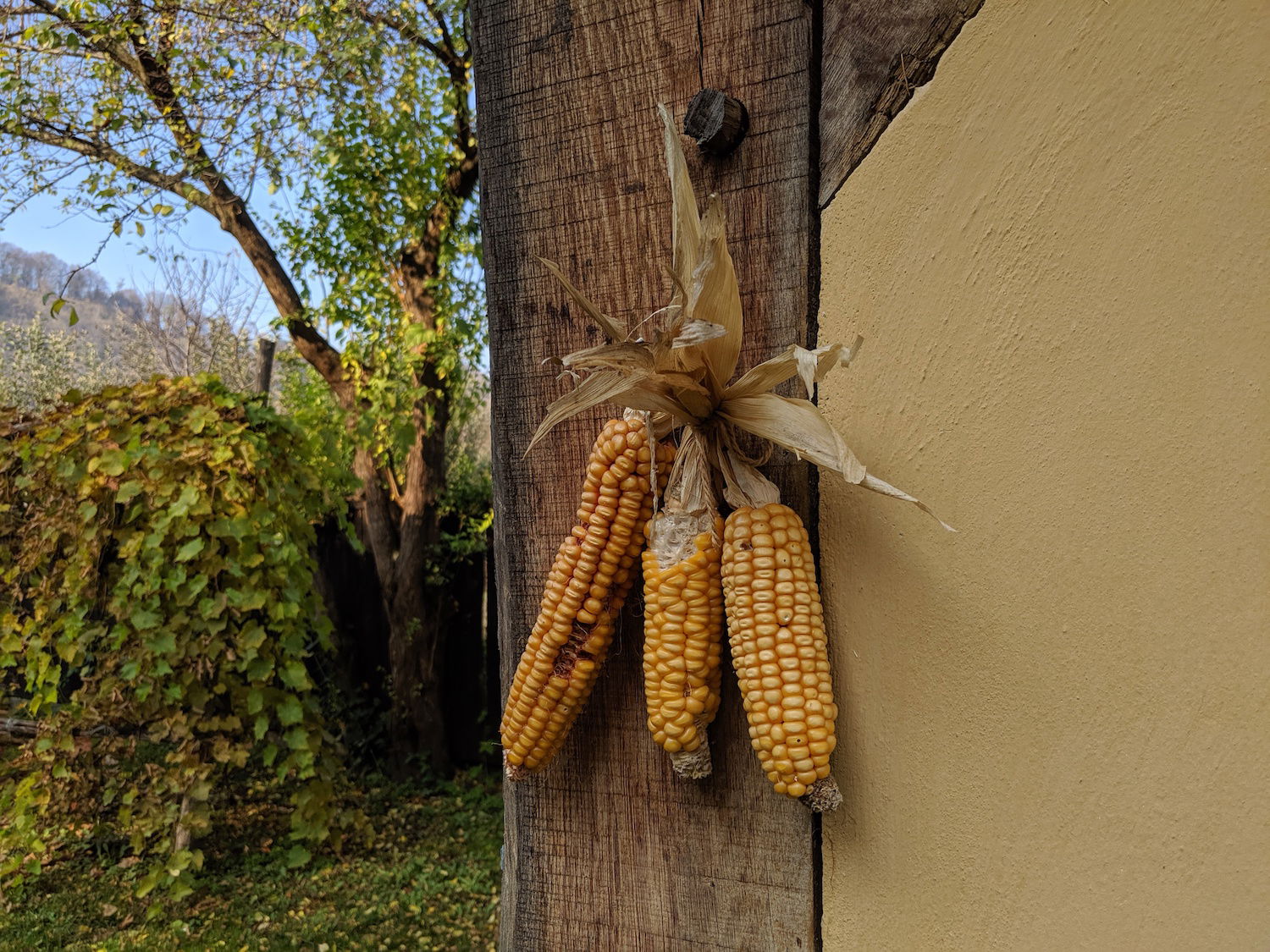 Thoughts on Romania and the trip so far
While I'm sure we'll have more to say as the trip goes on, there are a few things standing out so far.
The hospitality is lovely
I didn't really expect for people to be quite so warm — we are in Eastern Europe, after all, which often has a somewhat different cultural approach to interacting with strangers — but everyone we've met has been so nice, and so helpful.
Everything is beautiful
We have enjoyed better weather than anyone could ask for, which certainly doesn't hurt, but the towns and cities have all been so picturesque and just nice to look at.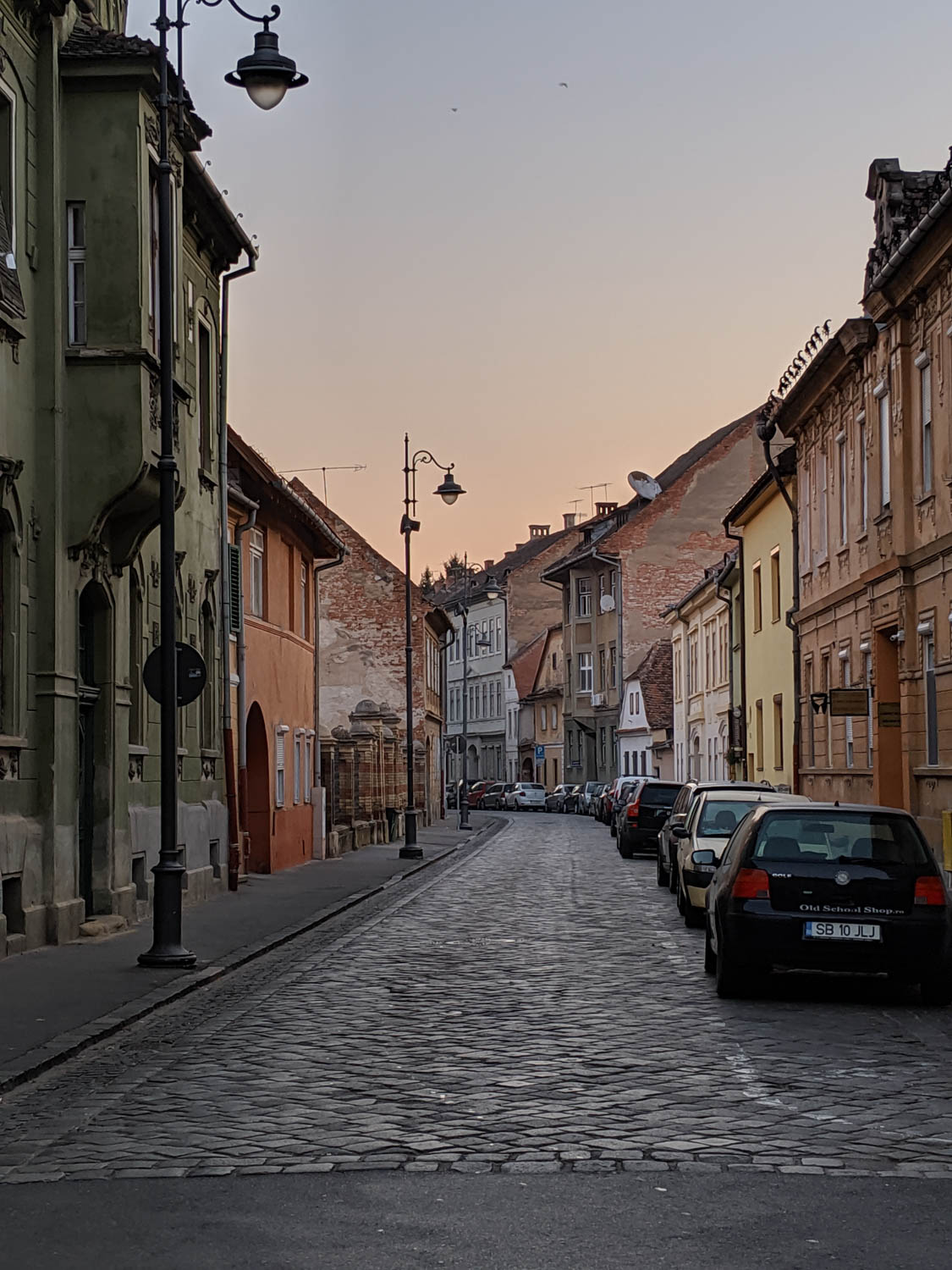 The countryside is breathtaking too, and photos can't even begin to do justice to the rolling hills, clusters of sheep, and copses of trees.
We really needed the break
This wasn't at all a factor in deciding to take a road trip, but turns out that having several hours a day where we physically can't work is pretty good for us. Neither of us would change a thing about our work lives, but keeping pace with the Internet is pretty demanding at times, and it's been a hard summer in general.
Of course we're still working throughout the day, though we've slowed the pace a bit. Ben is still writing reviews, but other than my half-assed attempts at Instagram updates (feel free to follow along!) we aren't pressuring ourselves to keep up on social media or anything.
https://www.instagram.com/p/B4IMBlUhbGK/
So being forced to disconnect a bit from The World and generally enjoying the time away from everything while getting to reconnect with each other, as sappy as that sounds, has been incredibly relaxing.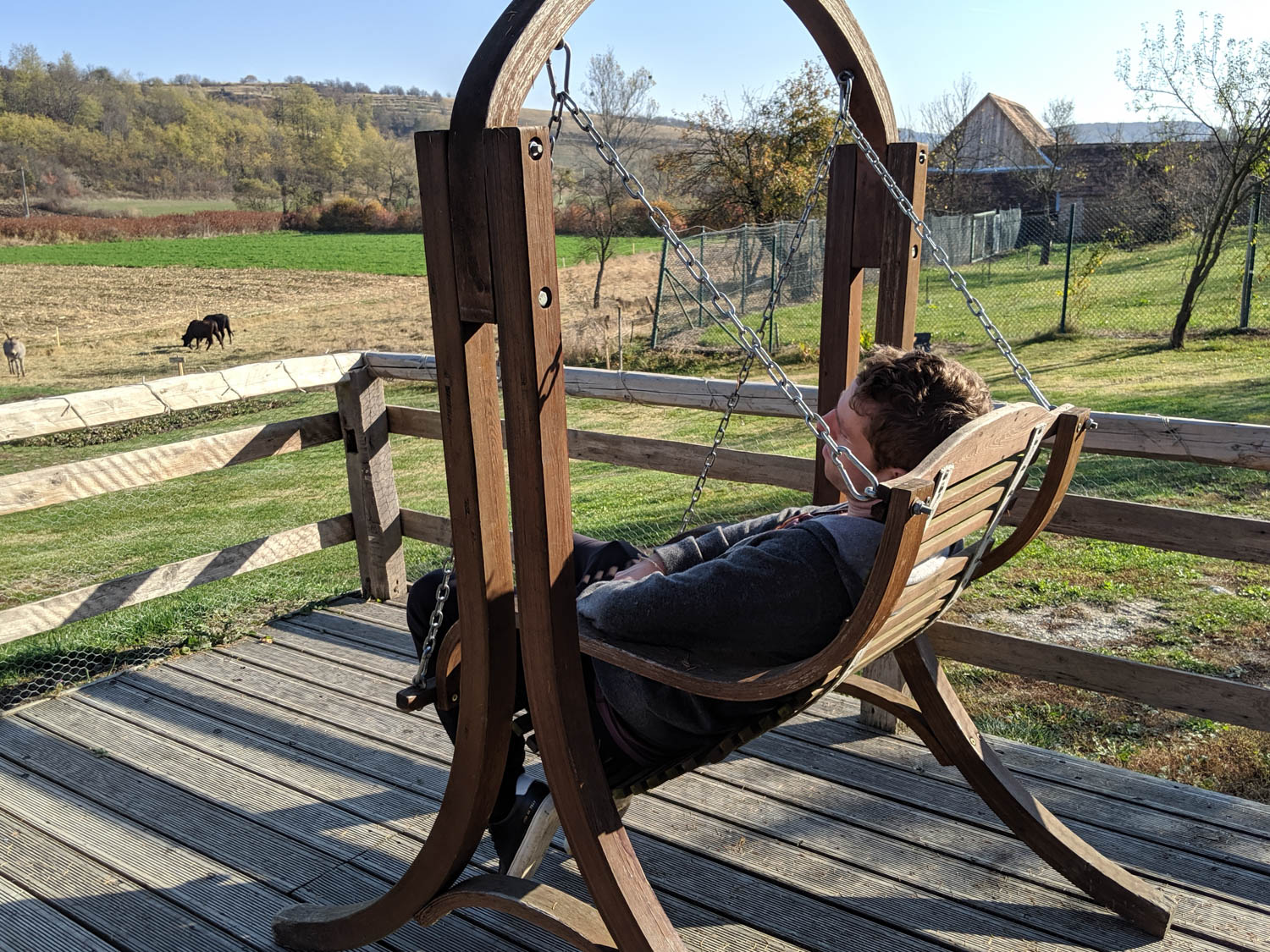 Who knew?!
Ben's Driving Has Been Sorta Spectacular
This is going to come as a surprise to our respective husbands, anyone who drove with him as a teenager, and the greater populations of both Tampa and Bellevue, but Ben is doing a non-ironically fabulous job of driving.
We've been through city centers, on expressways, and decent country roads: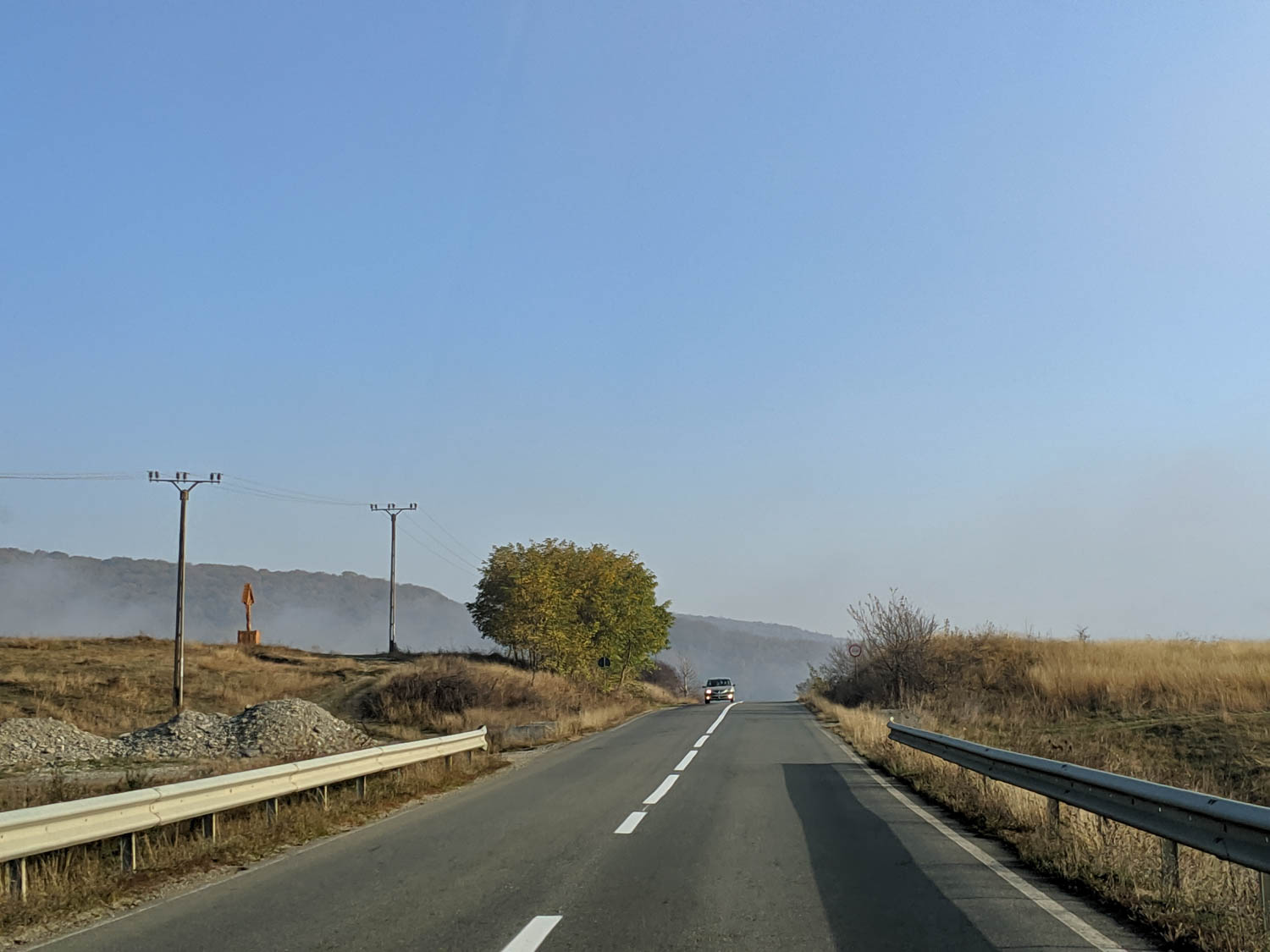 Along with some decidedly less-decent ones: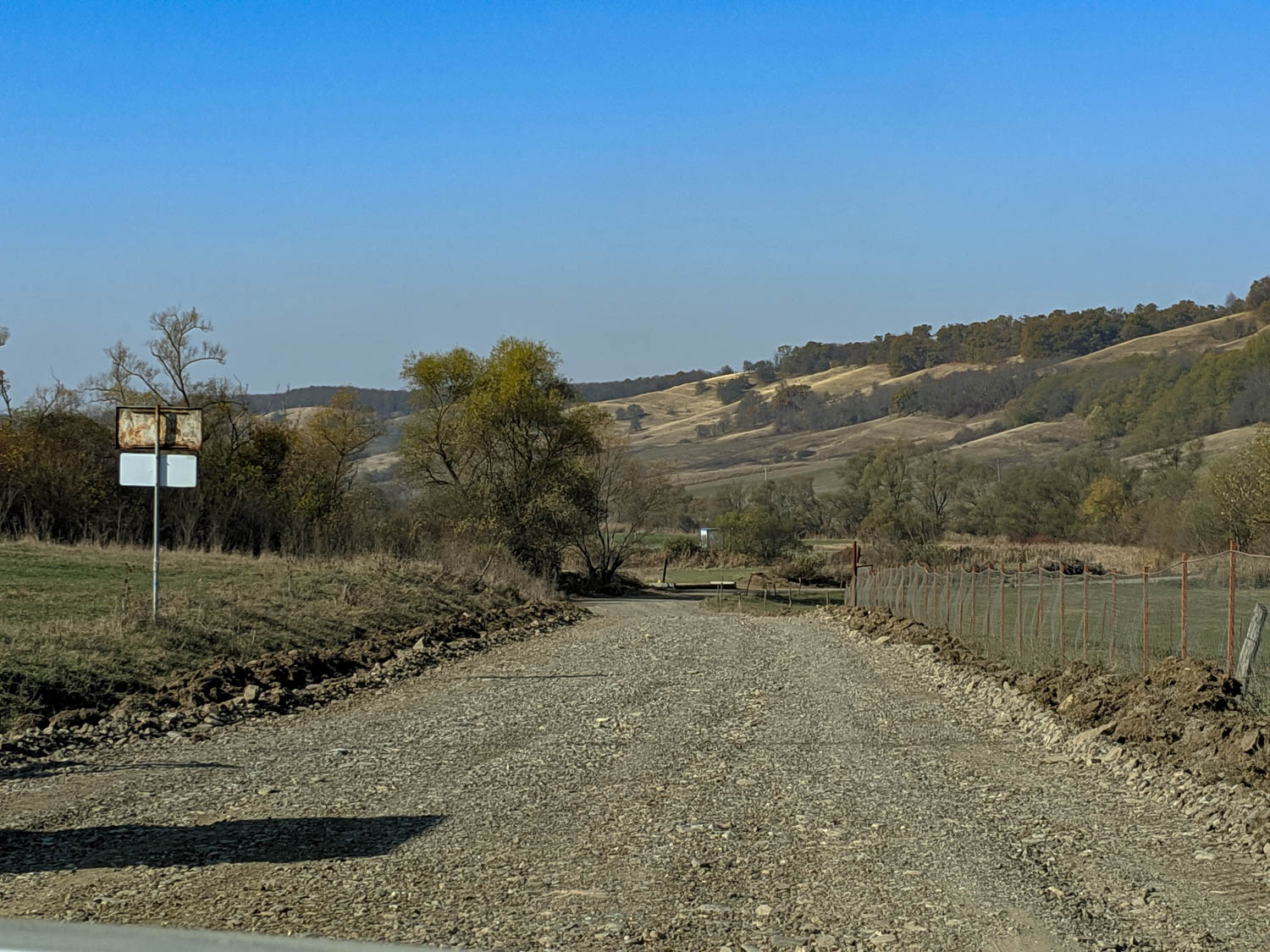 But there have been zero terrifying moments, limited car sickness, and only one missed turn (which was totally my fault, as we missed it by like 10km). I'm so impressed.
And that's a good thing, because this is now the agenda for tomorrow:
I'm sure that we'll have a very similar experience in our super-premium Nissan Juke.