Our fourth night in Transylvania was spent in the city of Sighisoara at Casa Savri, which was possibly our favorite hotel of the trip. Below Tiffany will share why she chose this property, and then I'll share my review.
Booking Casa Savri
I debated whether or not to plan an overnight in Sighisoara, as it's not all that far from Copsa Mare (maybe 30 minutes), so it would certainly have been possible to see the town as part of a day trip, or on the way to somewhere else. And for your trip, you can really just pick one of these locations to base yourself in for 2-3 days, as it was ultimately pretty easy to get around Transylvania.
For our purposes, however, I wanted to make sure we had a "buffer" day, just in case work got crazy or we otherwise needed time to not be on the road. Adding a night in Sighisoara, a town that seems to fill up with day-trippers and then empty out in the evening, felt like a good way to pad the schedule, and hopefully experience the town when it was less crowded.
Sighisoara does have a DoubleTree by Hilton, and in general it's reasonably priced. When I went to book, however, the property was completely sold out. Fortunately, in the comments to our planning post, reader Romanianflyer shared a bunch of incredibly helpful tips, and noted that "in Sighisoara, Casa Savri is lovely," and that may have been the best recommendation of the trip.
Casa Savri only has seven rooms, and when you make your booking you choose your specific room. I selected the attic "Sofia" room (~$100) along with the "Elisabeta" on the main level (~$110).
Casa Savri Sighișoara Review
Casa Savri has an ideal location right in the center of Sighisoara. The hotel has just seven rooms, and blends perfectly into the area. While the hotel doesn't offer parking, there is lots of public parking nearby, and we had no trouble finding a spot.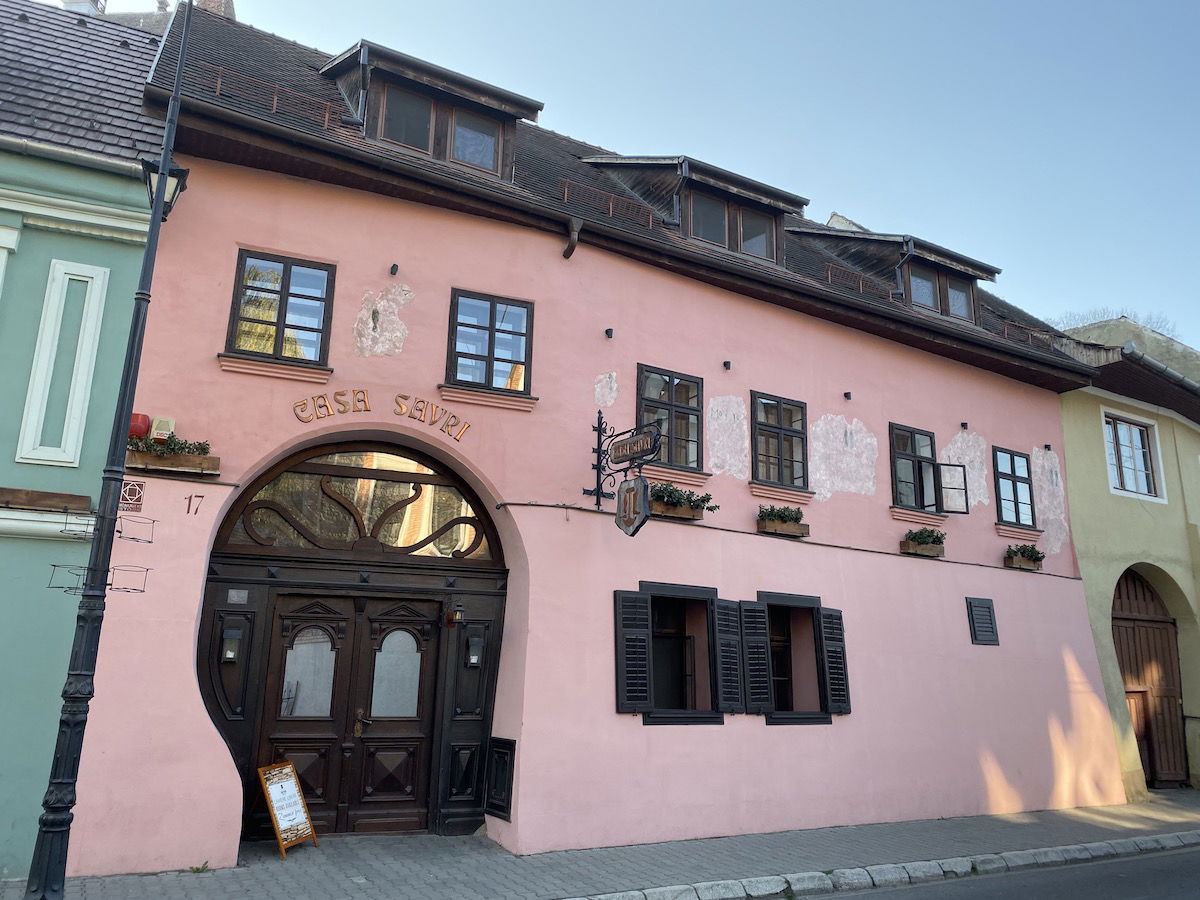 Casa Savri exterior
Just inside the entrance was reception, where we were greeted by a friendly guy. He had us checked in within minutes, and I appreciated that he proactively gave us all kinds of information about the property, about the town, and even gave us a map that he marked with some of the best restaurants and sights.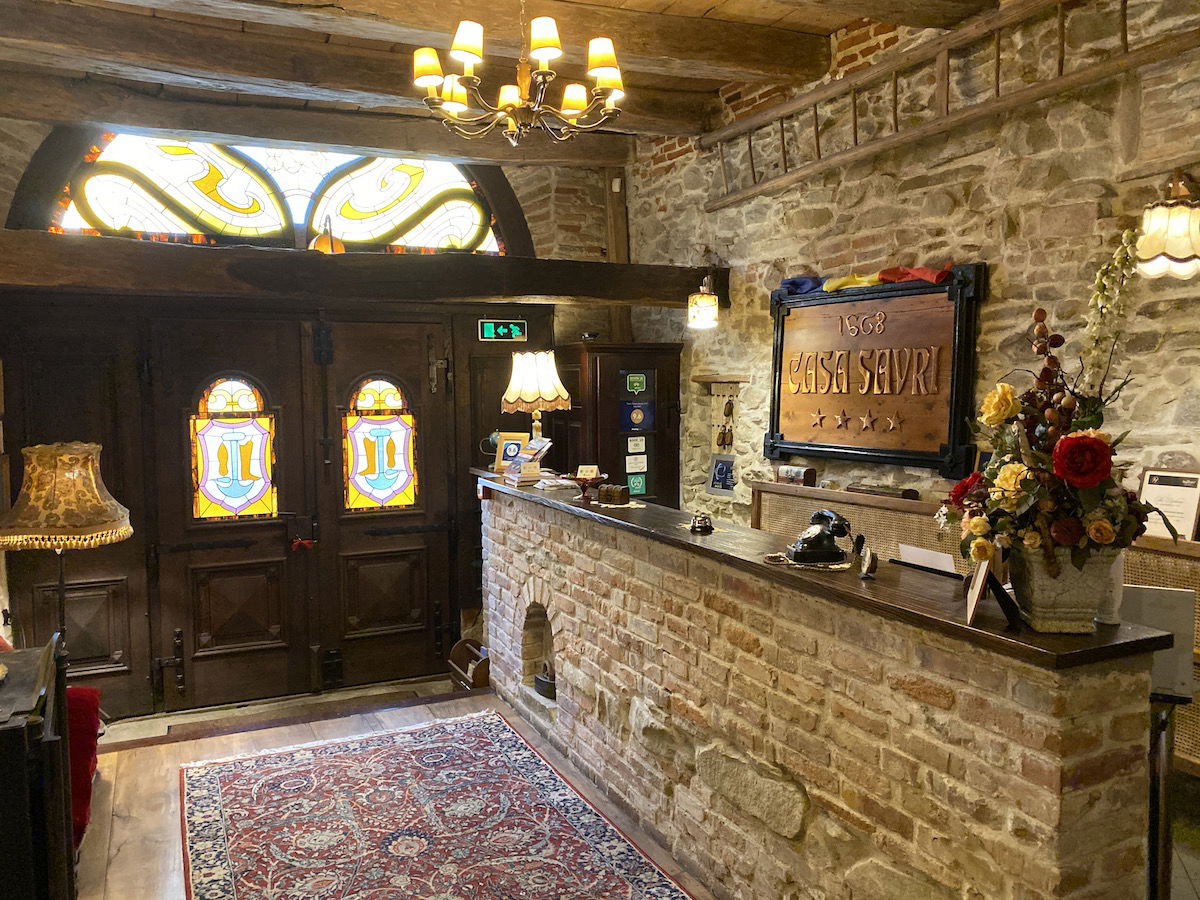 Casa Savri reception
As Tiffany mentioned above, when you book Casa Savri you book a specific room. The entrances to all of these rooms are surrounding the courtyard behind reception.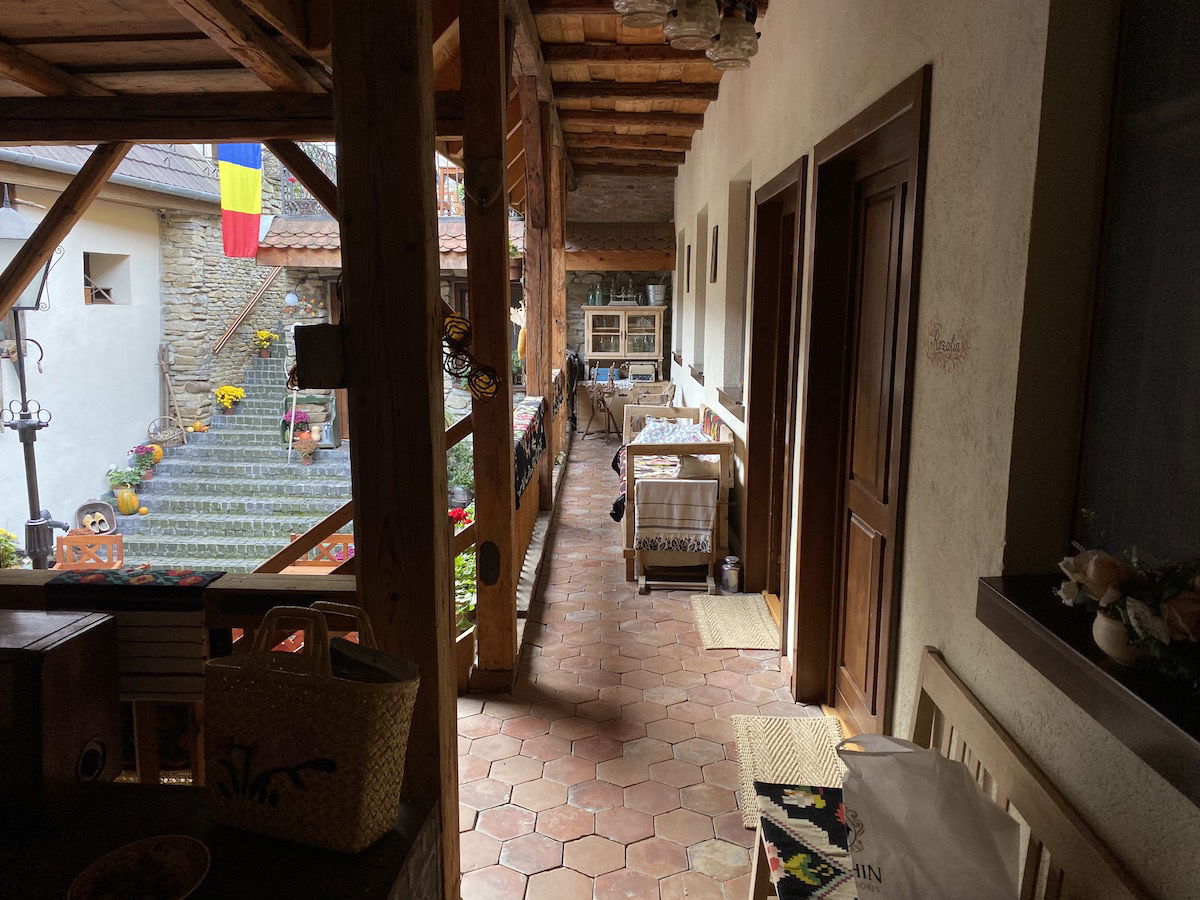 Casa Savri hallway
I was in the "Elisabeta" room.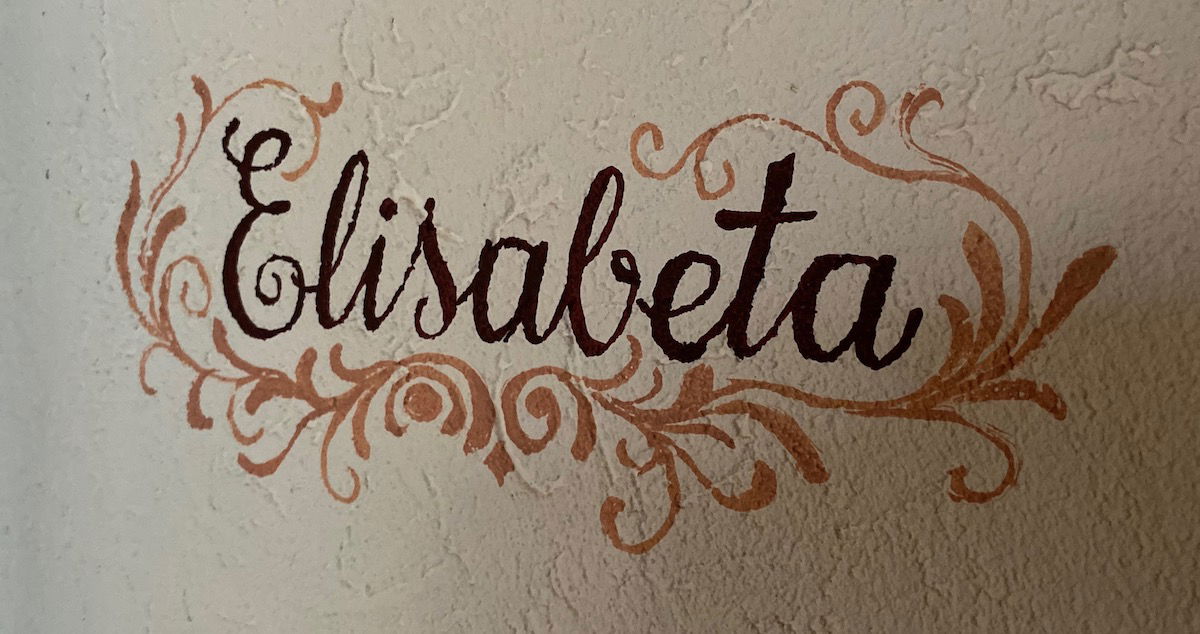 Casa Savri Elisabeta room
What a cute room! There was an entryway with the king bed straight ahead, along with a table and two stools across from it.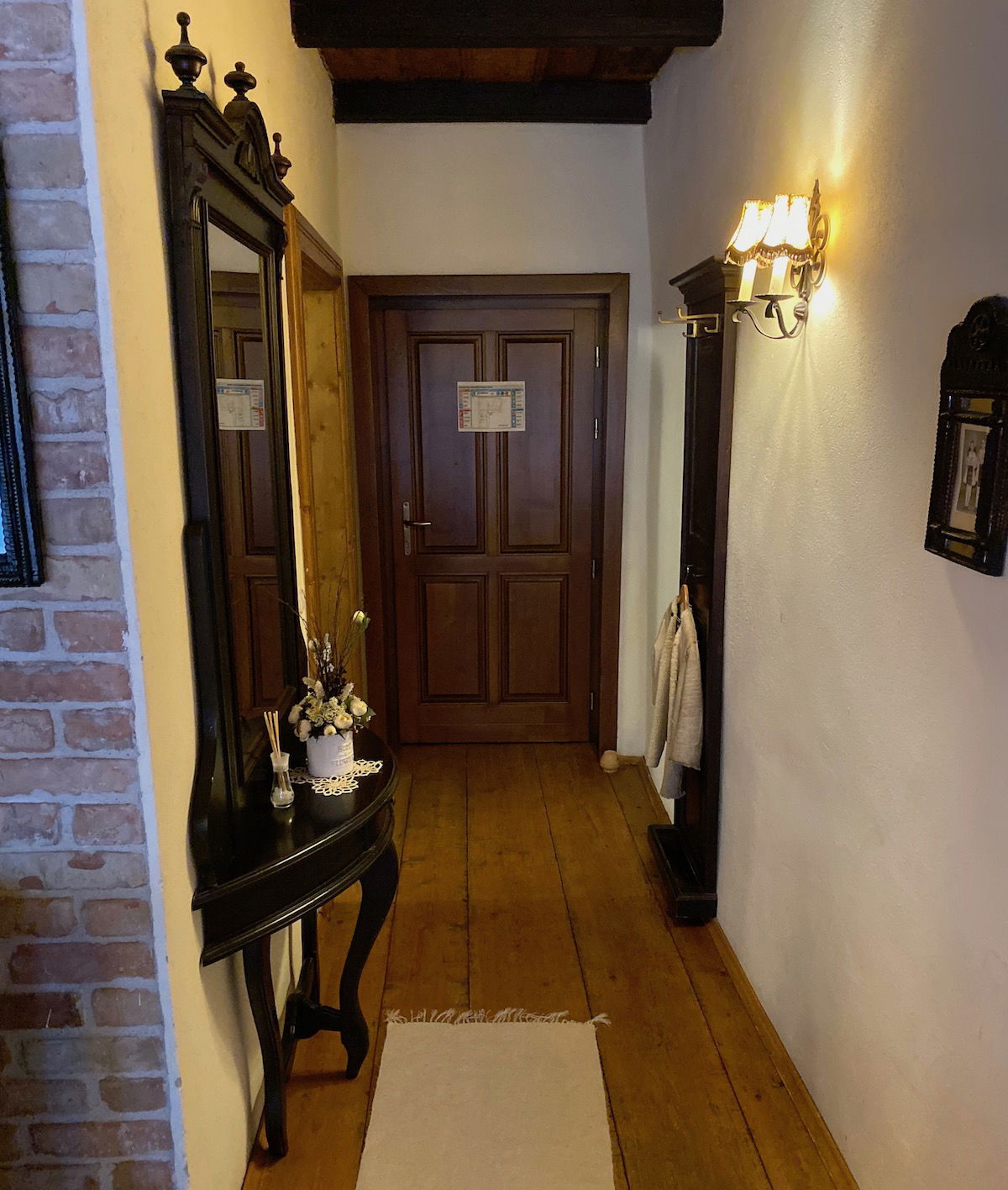 Casa Savri room entryway
The bed was extremely firm (too firm for my liking), though I did like that they had individual duvets. I prefer these when I have a big bed regardless of whether I'm sleeping alone or with Ford.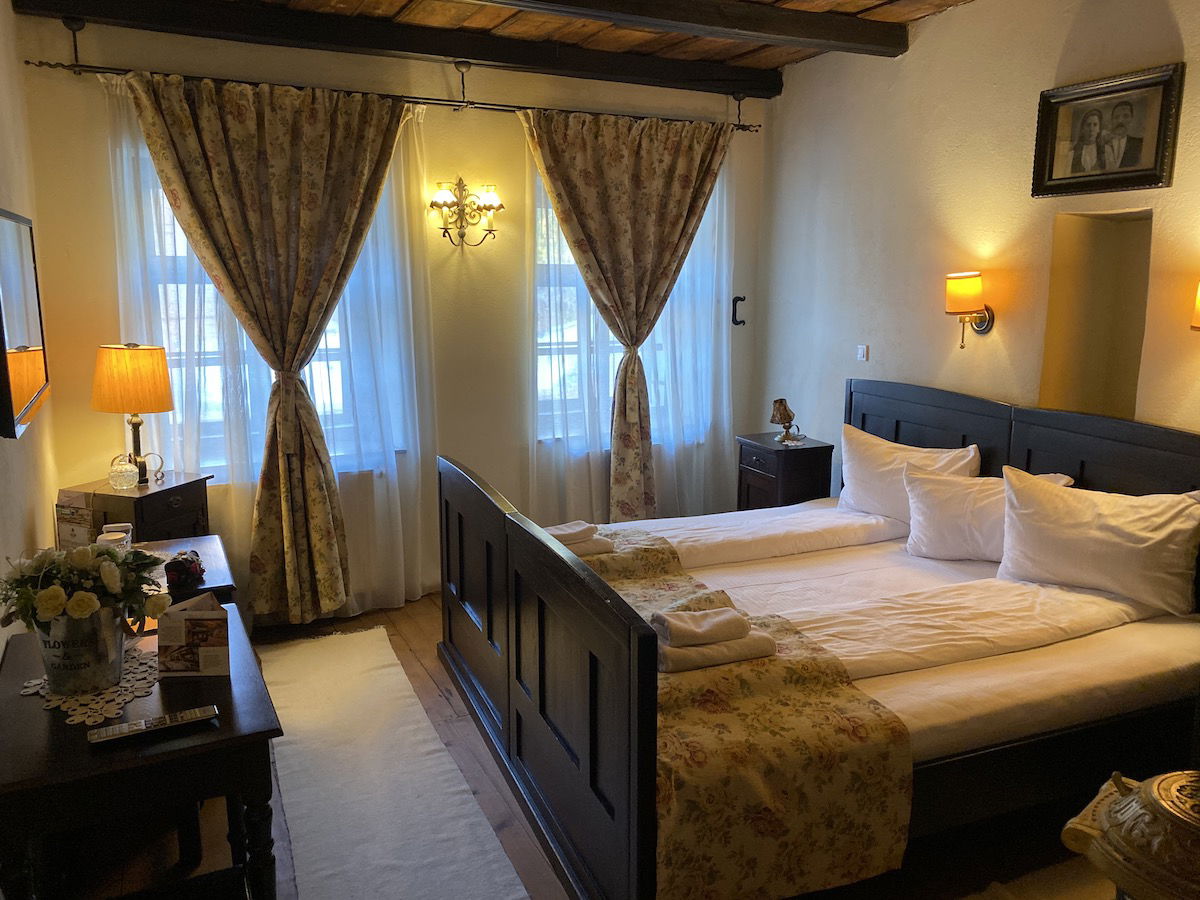 Casa Savri room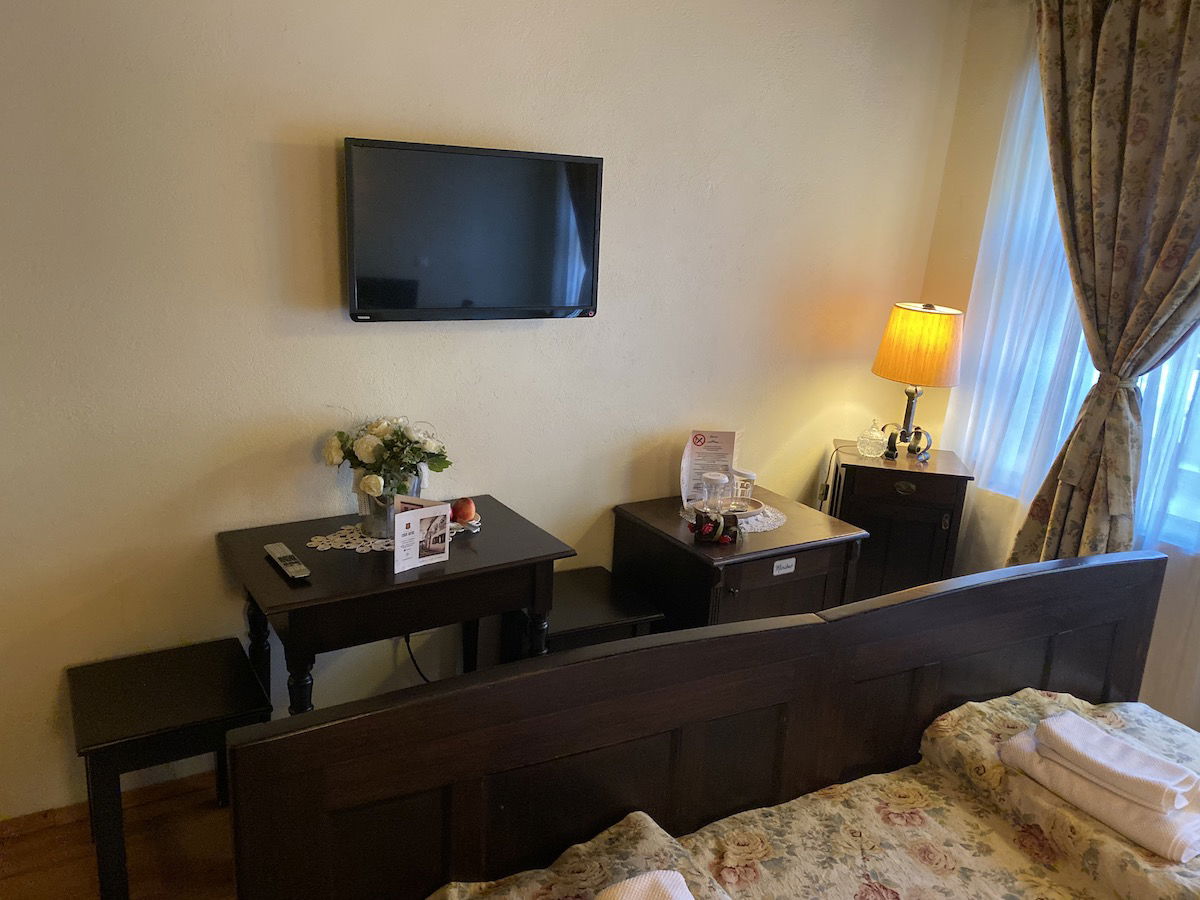 Casa Savri room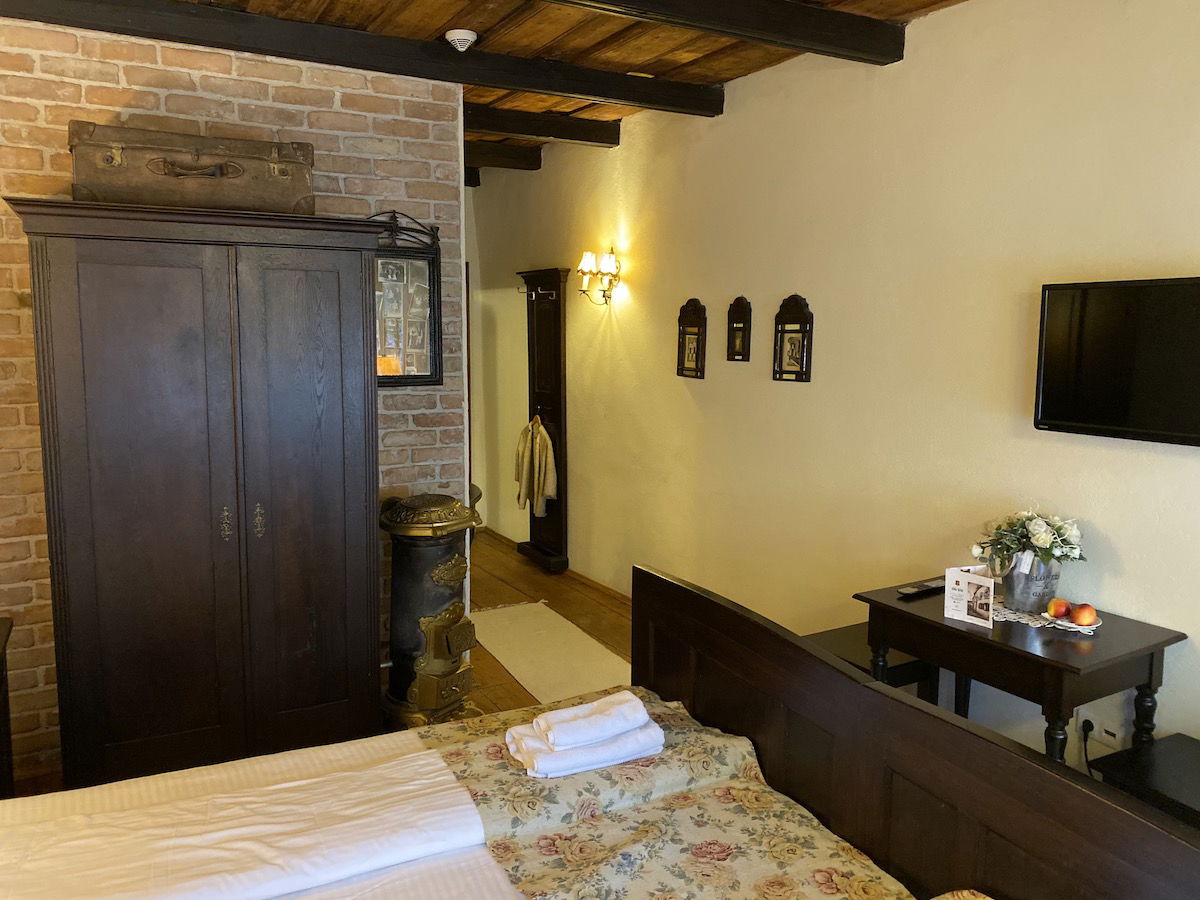 Casa Savri room
The room also had a minibar, with items available for purchase.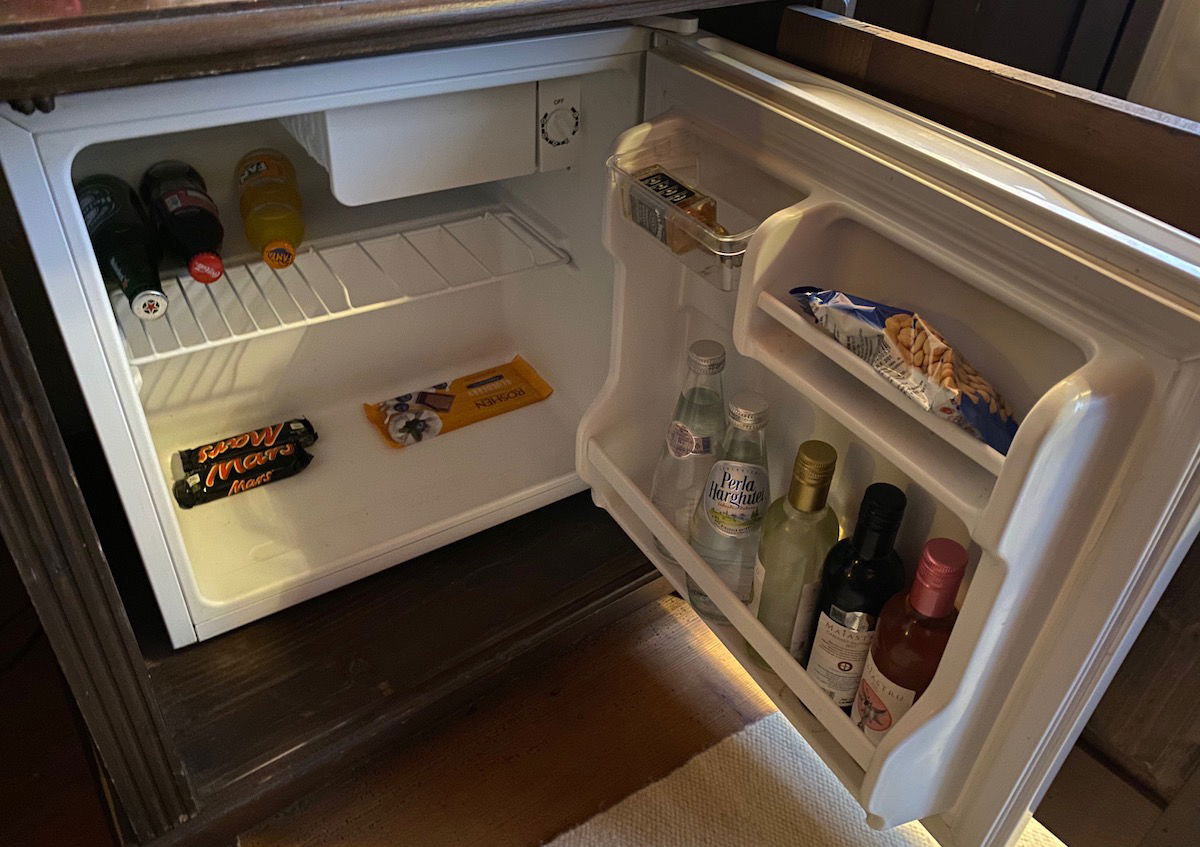 Casa Savri minibar
The decor of the bathroom didn't really match the rest of the room, but in a way that was appreciated, since it meant it had been updated more recently. There was a toilet, sink, and walk-in shower.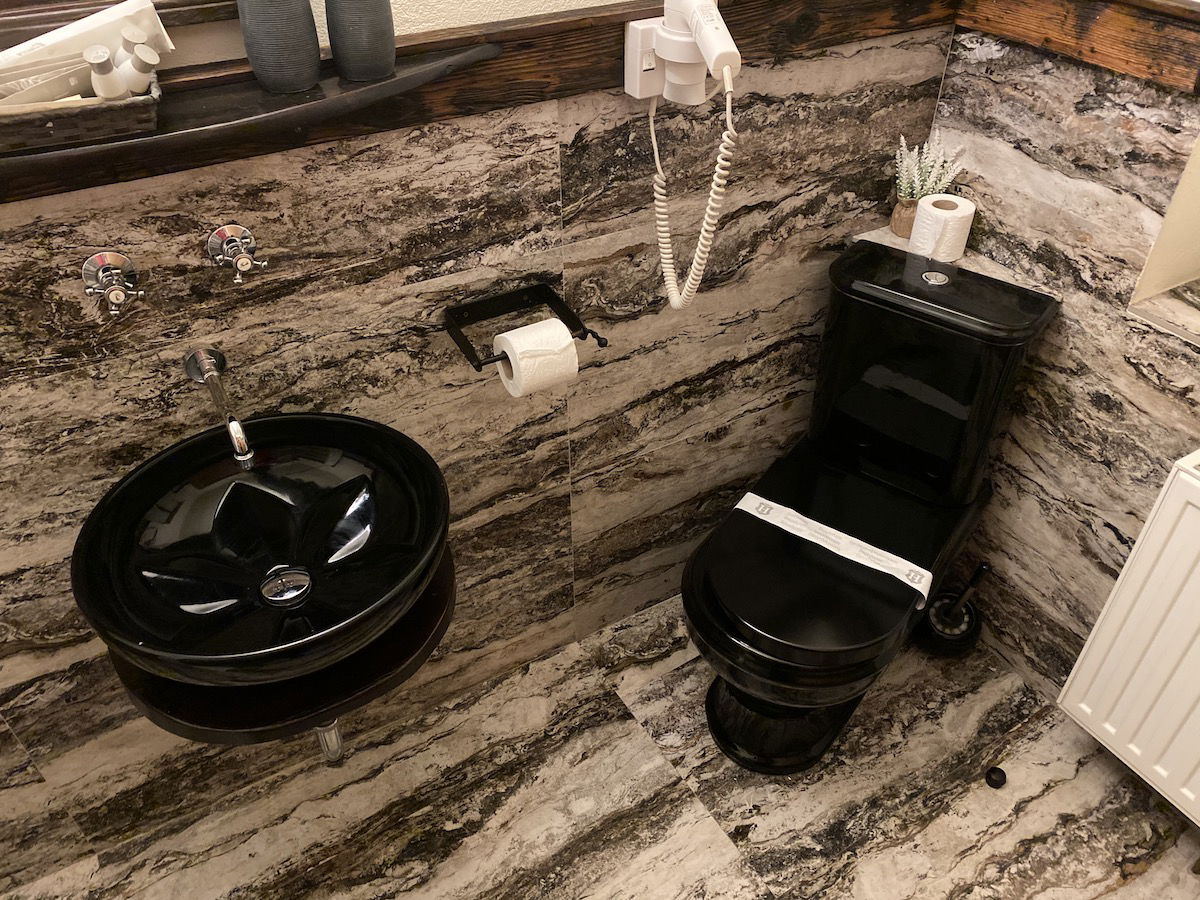 Casa Savri bathroom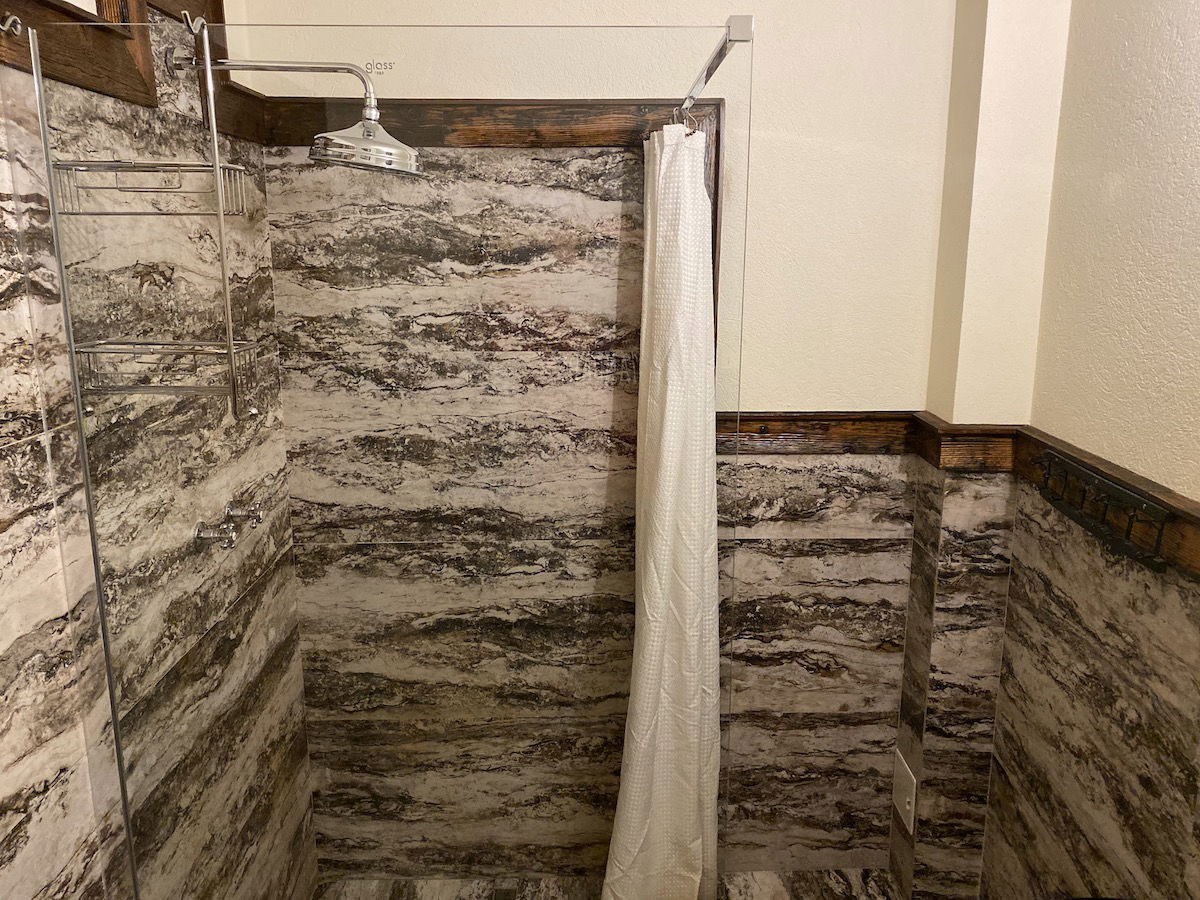 Casa Savri shower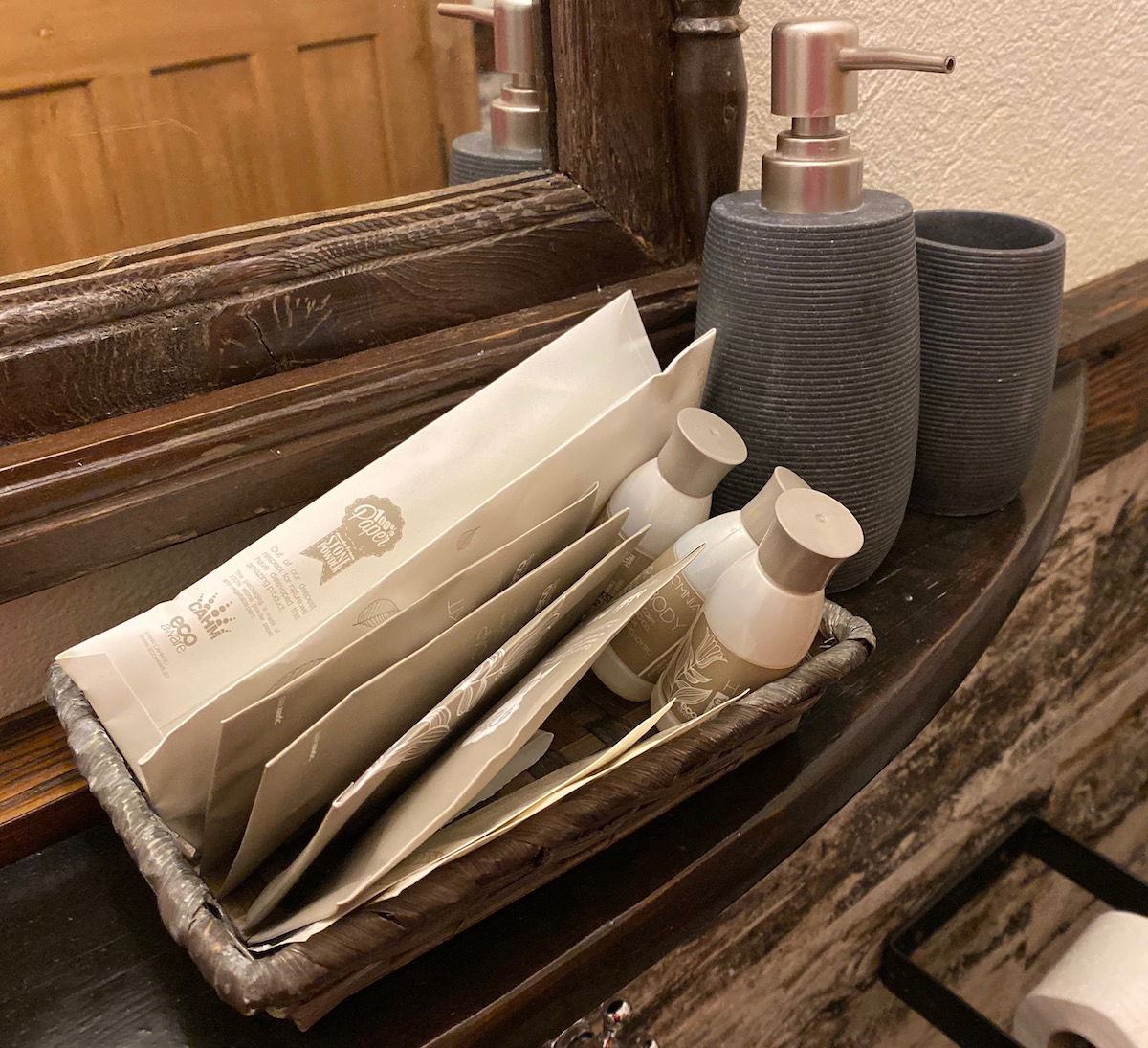 Casa Savri toiletries
I have two complaints about the bathroom, though:
There was virtually no counter space, so even as a guy with limited toiletries, I didn't find that sufficient
The "lip" for the walk-in shower wasn't big enough, and I ended up more or less flooding the bathroom… oops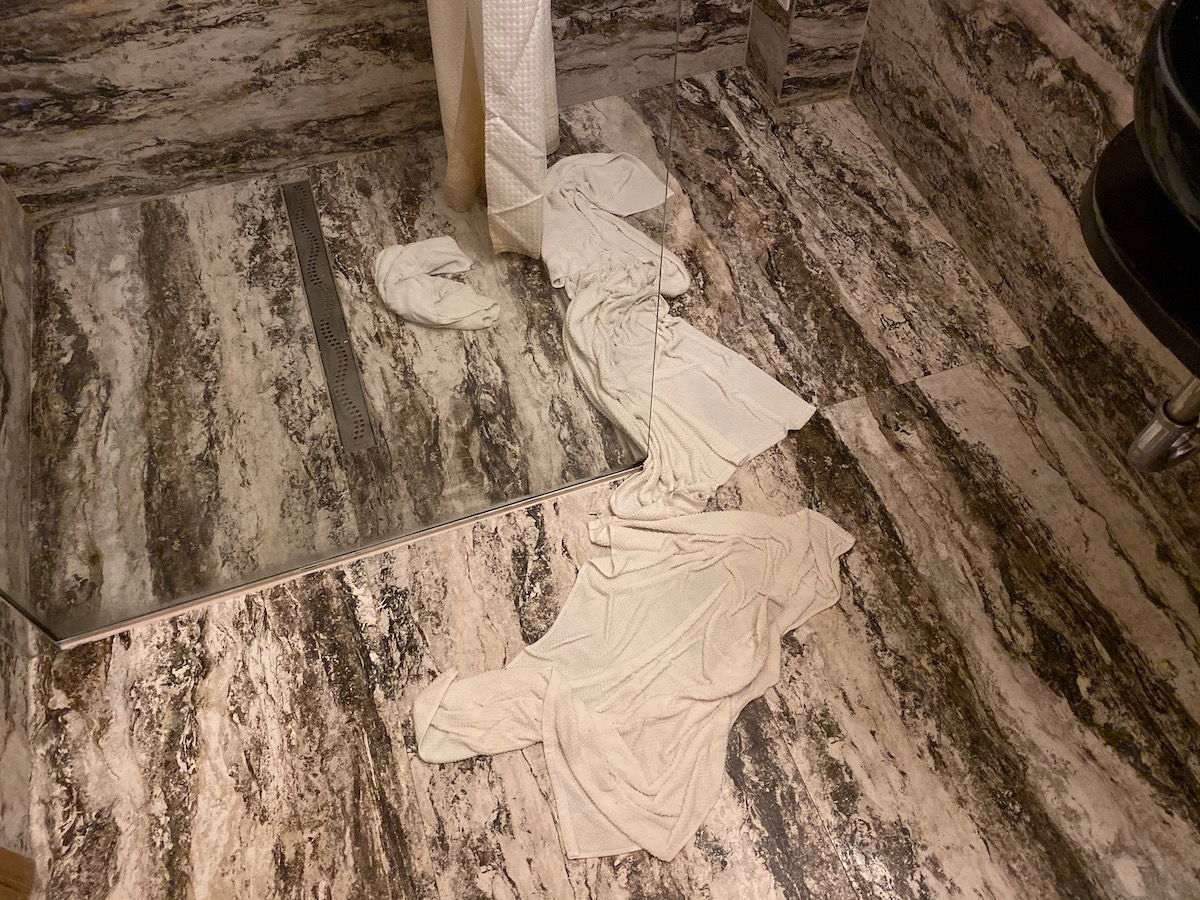 Casa Savri wet bathroom
Tiffany was in the "Sofia" room, which had an entrance a couple of doors over, and was one level up.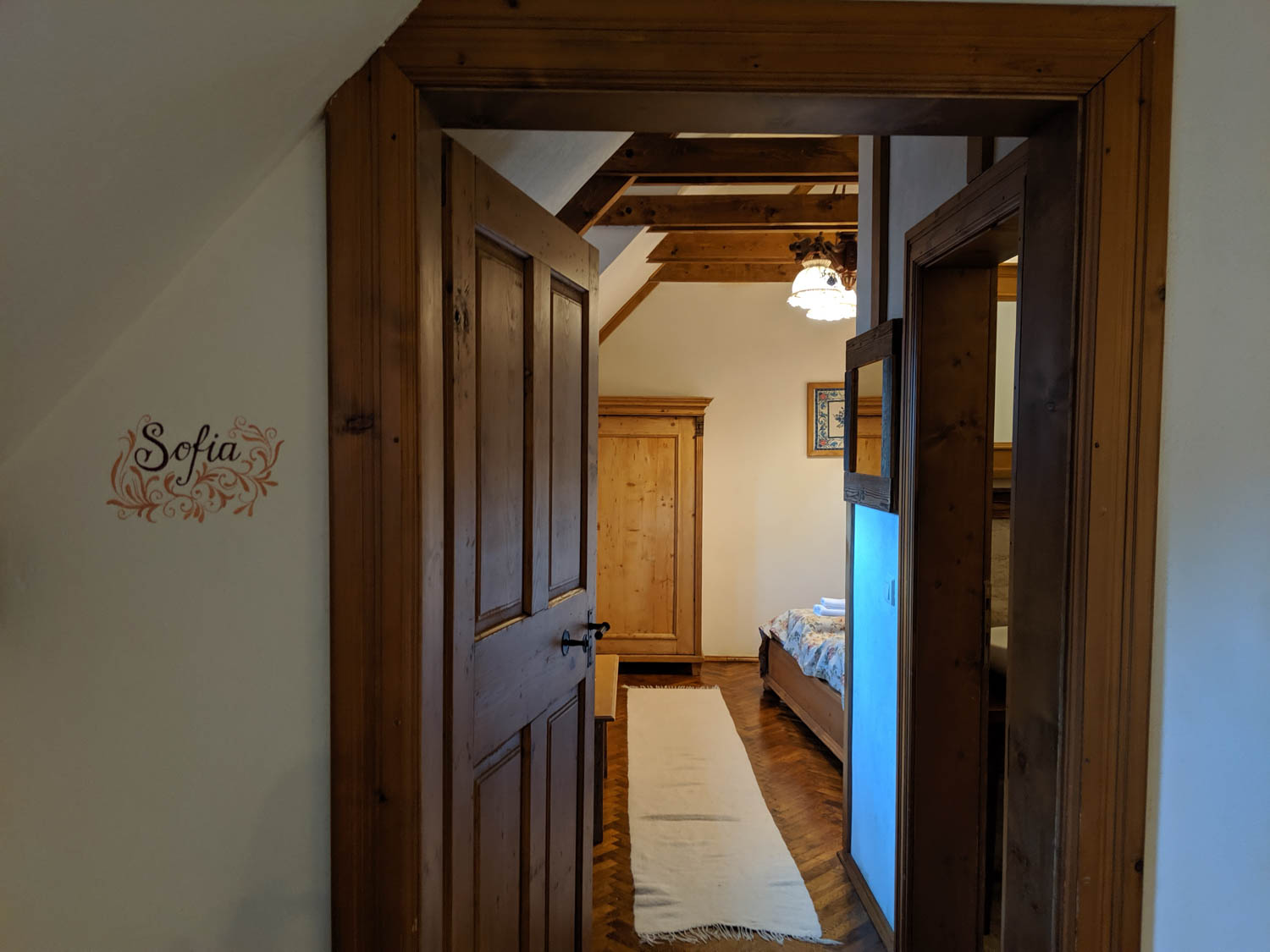 Casa Savri room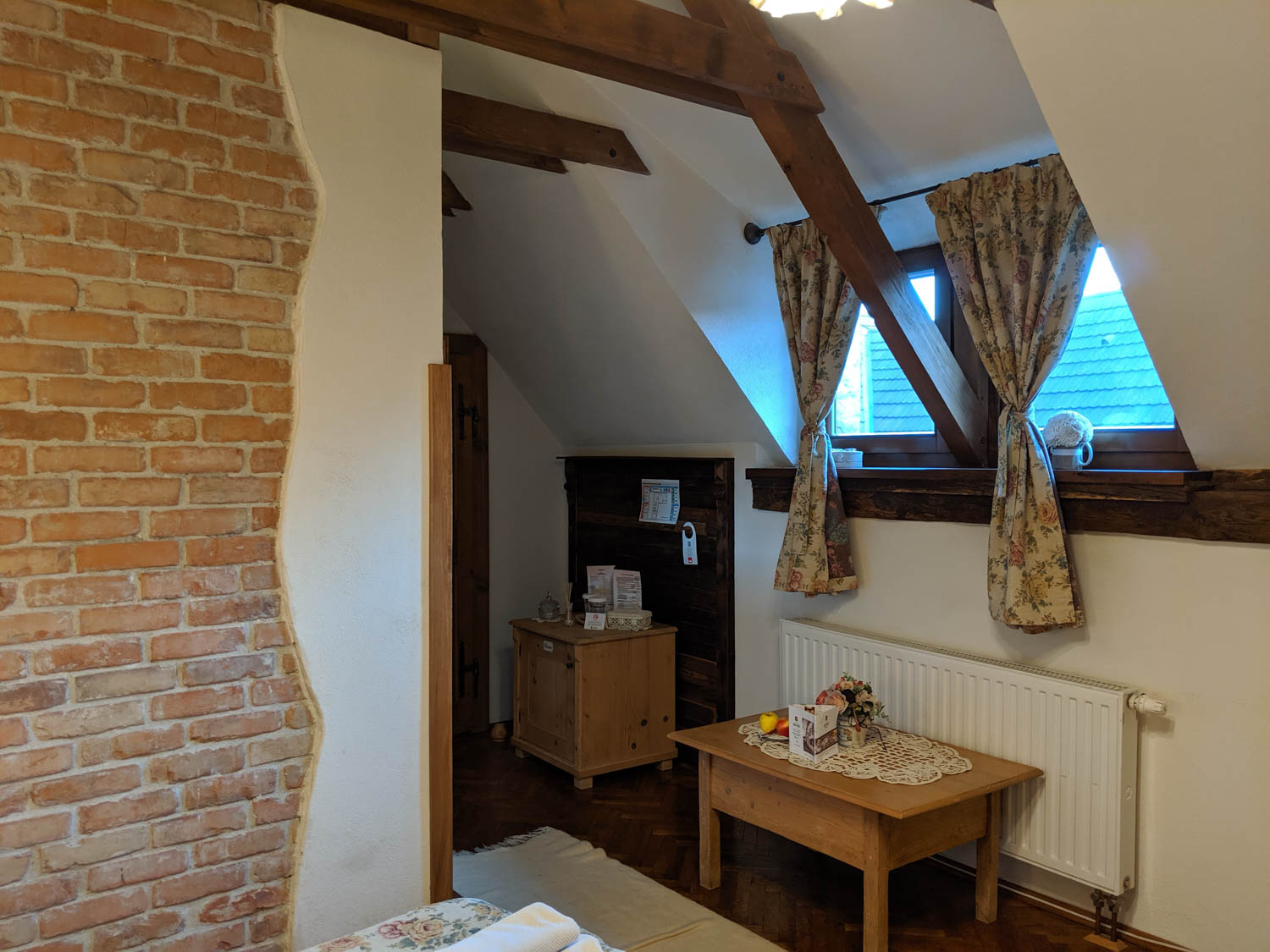 Casa Savri room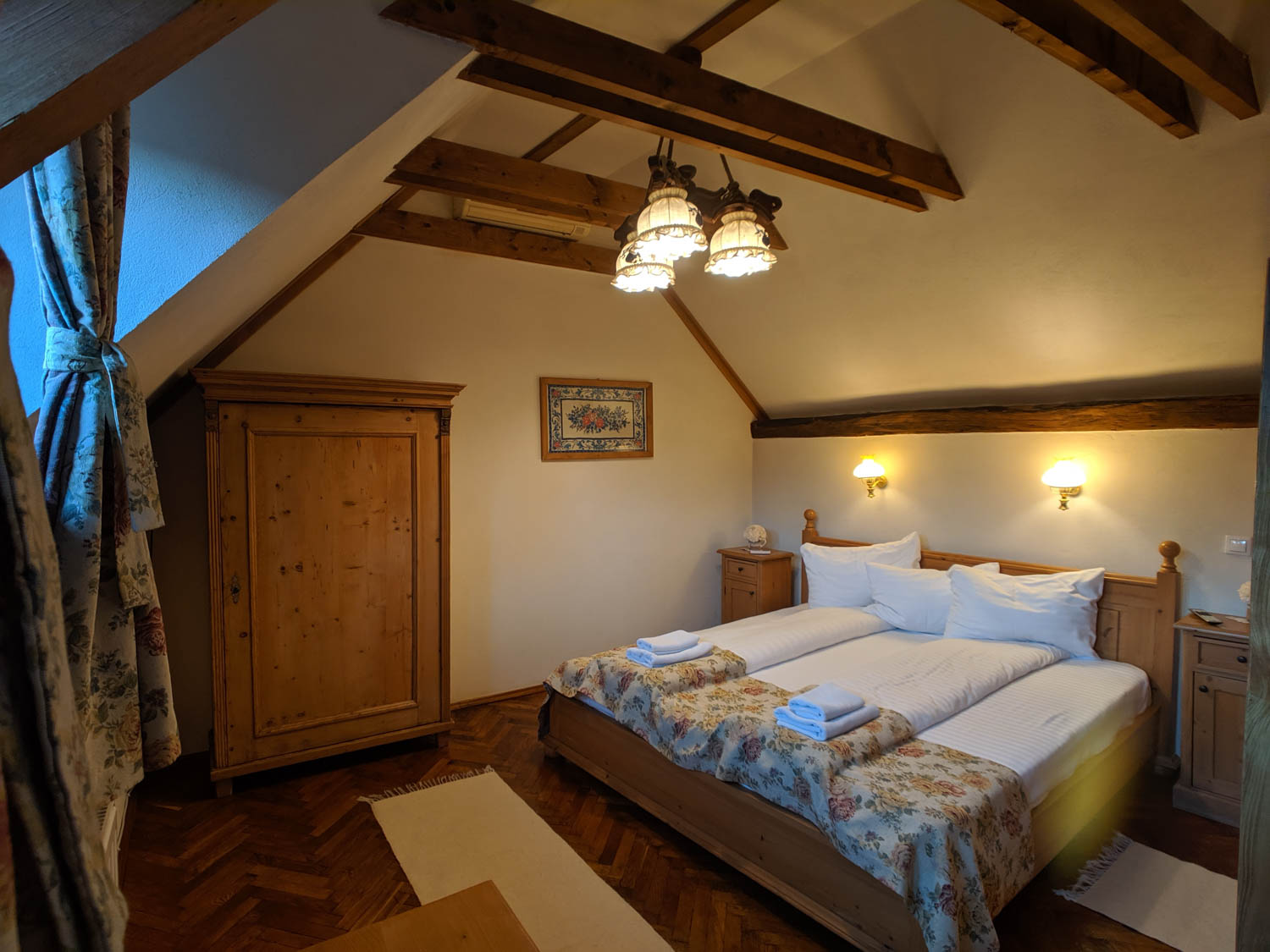 Casa Savri room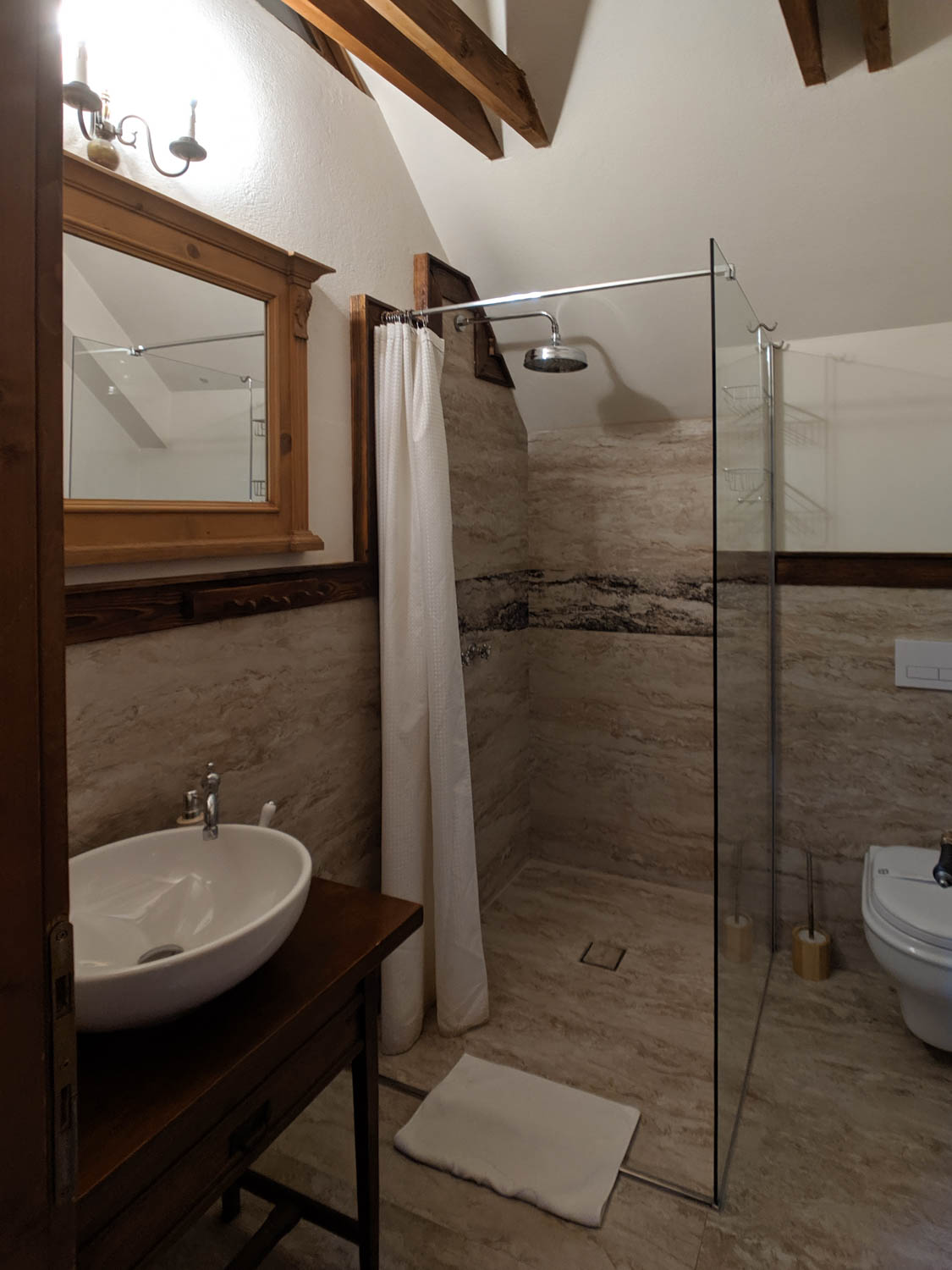 Casa Savri room
The hotel was supposed to have complimentary Wi-Fi, and in the evening the Wi-Fi worked fine, while in the morning I had issues connecting and had to tether off my phone instead. So while it wasn't a huge deal, Wi-Fi is definitely an opportunity here.
Casa Savri Sighișoara Courtyard
The centerpiece of the hotel is the courtyard, and I can't help but feel like it was underutilized. It was just so cute, and when we were staying there they weren't using it in any way — there's no restaurant or anything else there. I'm not sure if they do something with the space in summer, or what, but it seems like this place should be popular.
For what it's worth, when we were staying there only three rooms were occupied, so there was only one other couple staying there.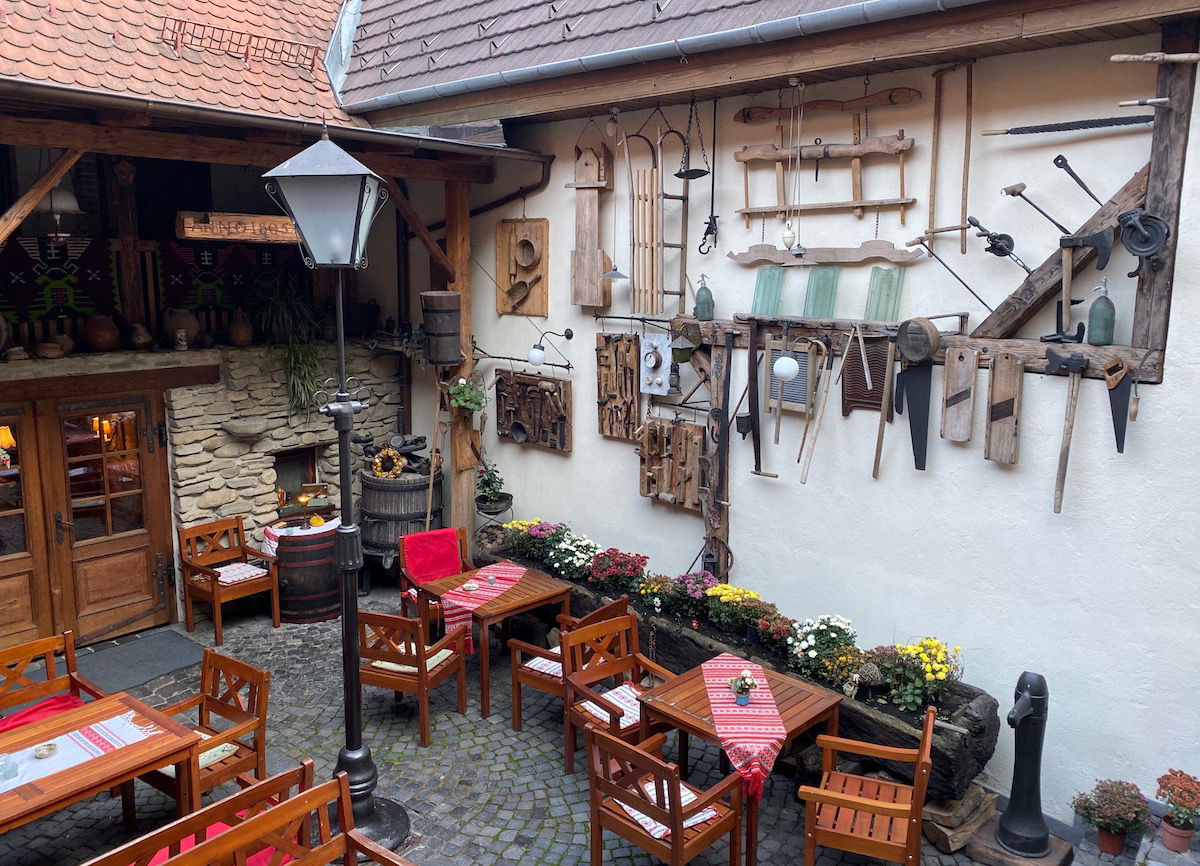 Casa Savri courtyard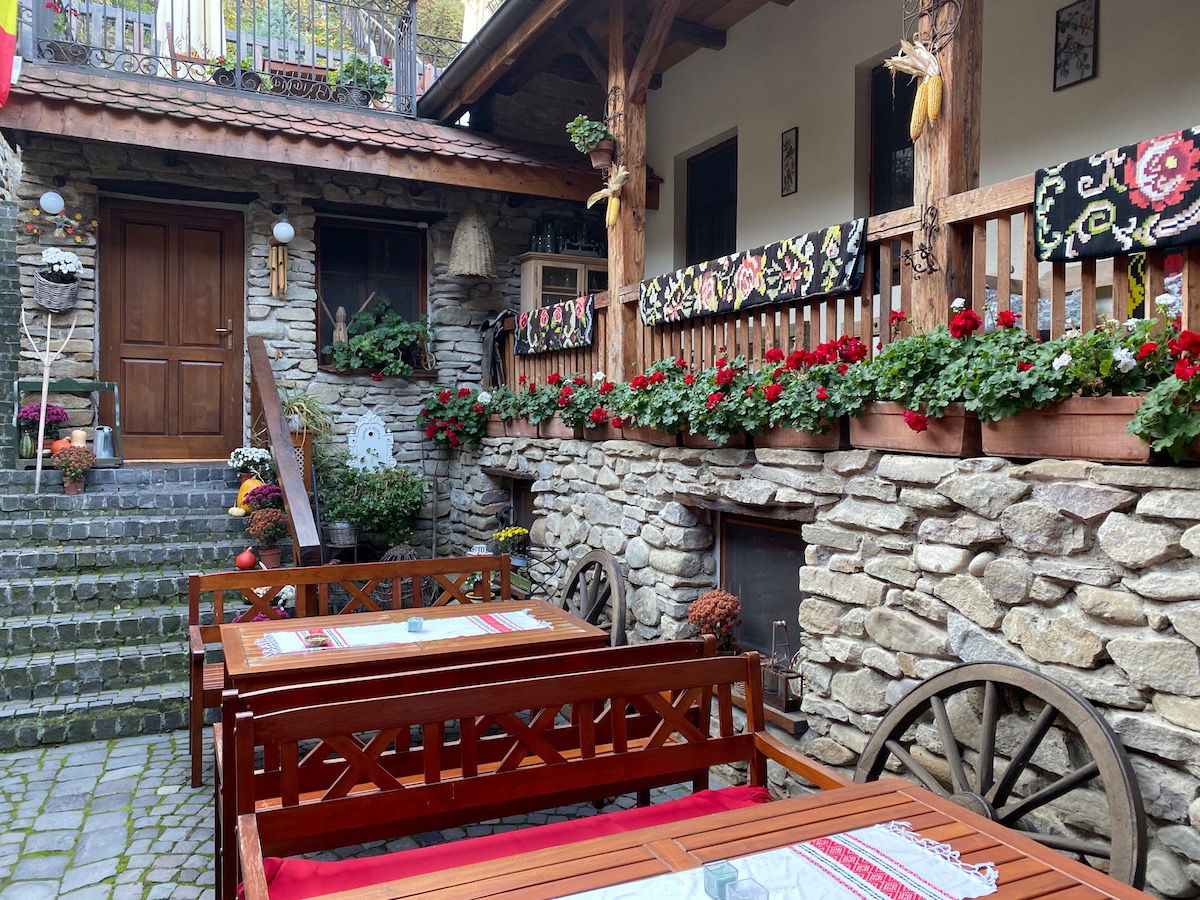 Casa Savri courtyard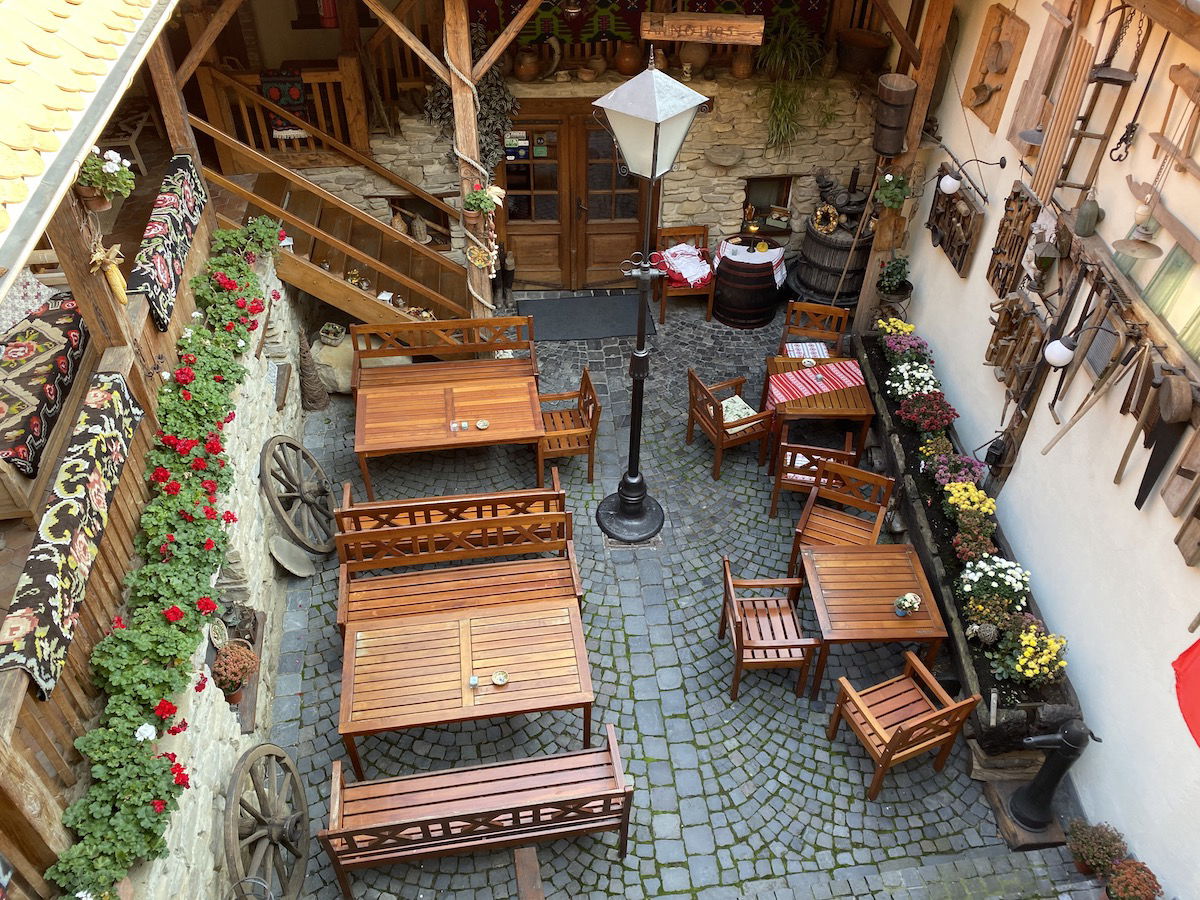 Casa Savri courtyard
The courtyard also featured an upper tier.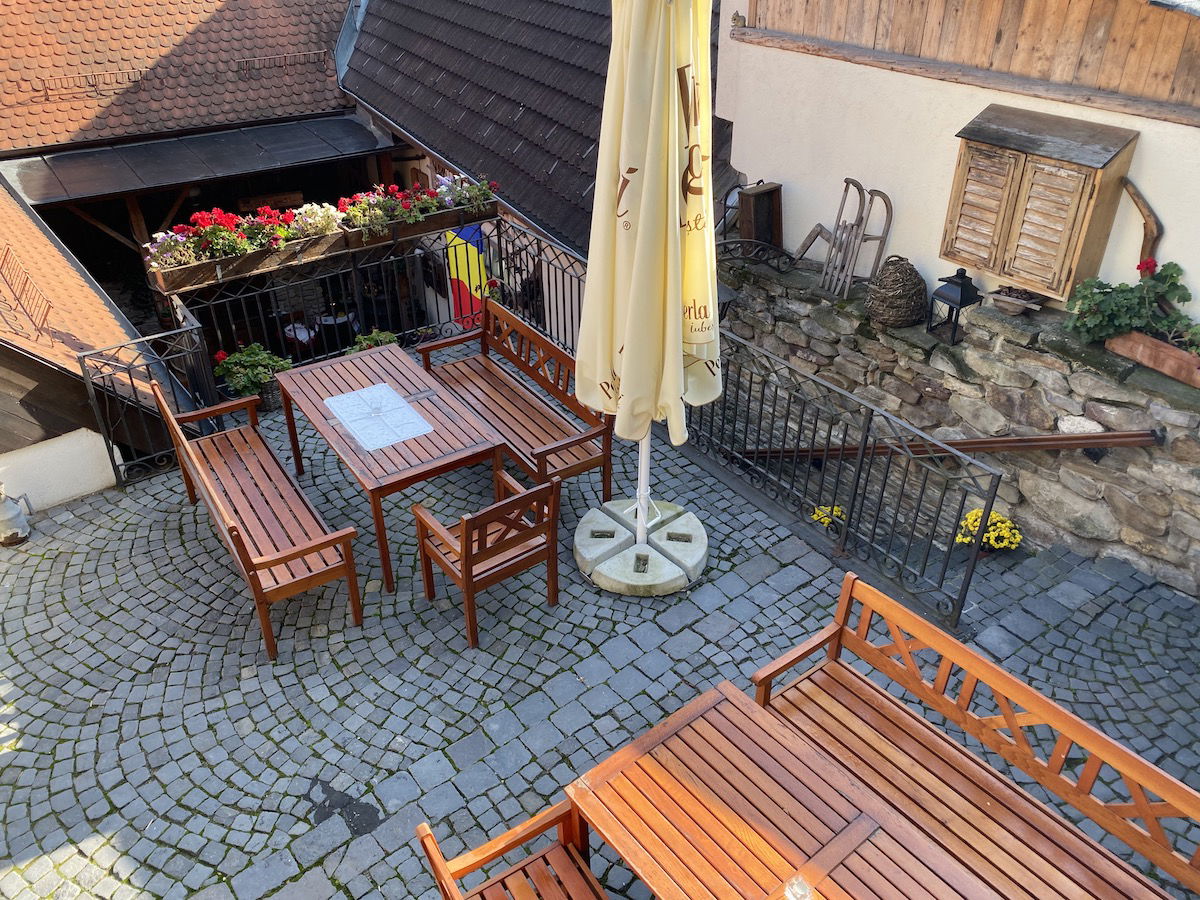 Casa Savri courtyard
One of the unique selling points of Casa Savri is that it features stairs leading directly up the citadel and the elevated old town, which is a useful feature. This meant we could be there in just a couple of minutes by walking up stairs, rather than having to walk through the town and then up winding stairs.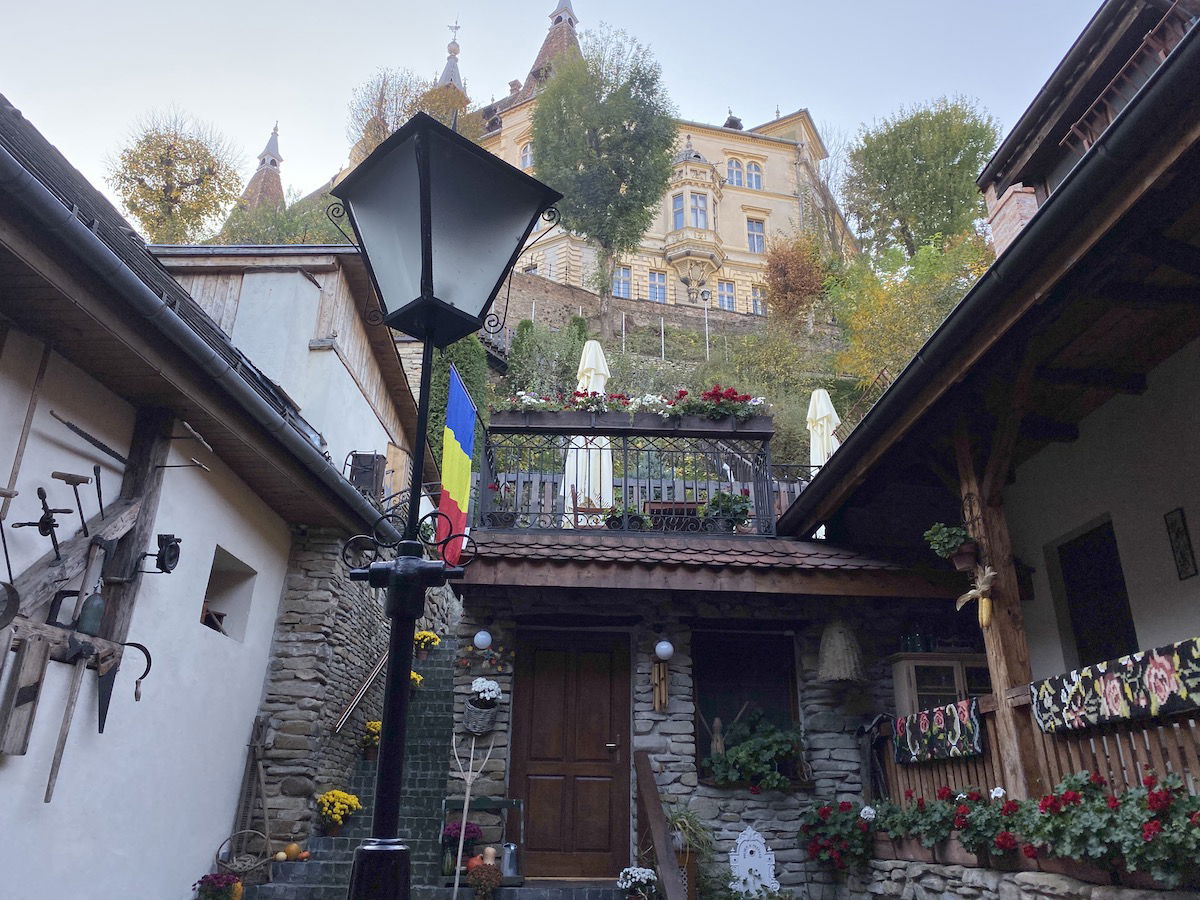 Casa Savri courtyard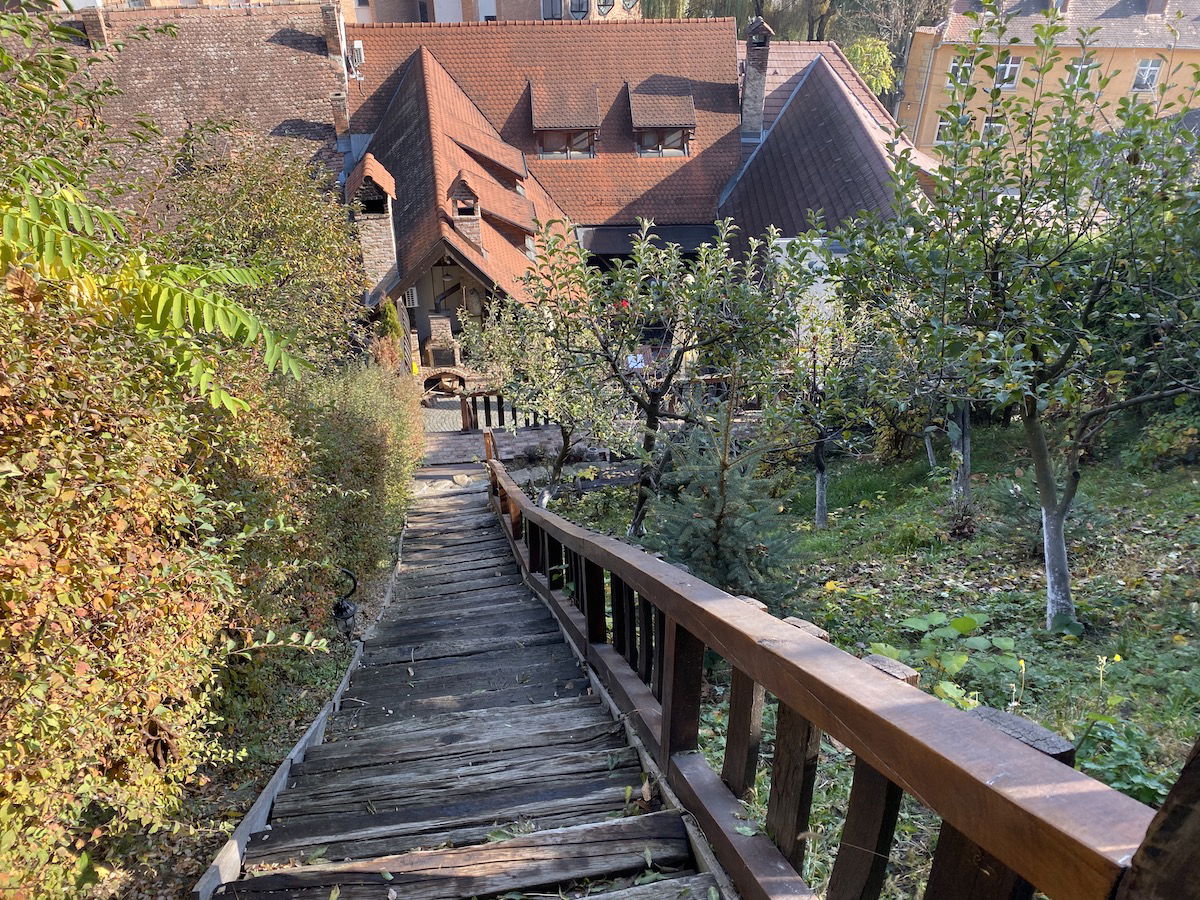 Casa Savri stairs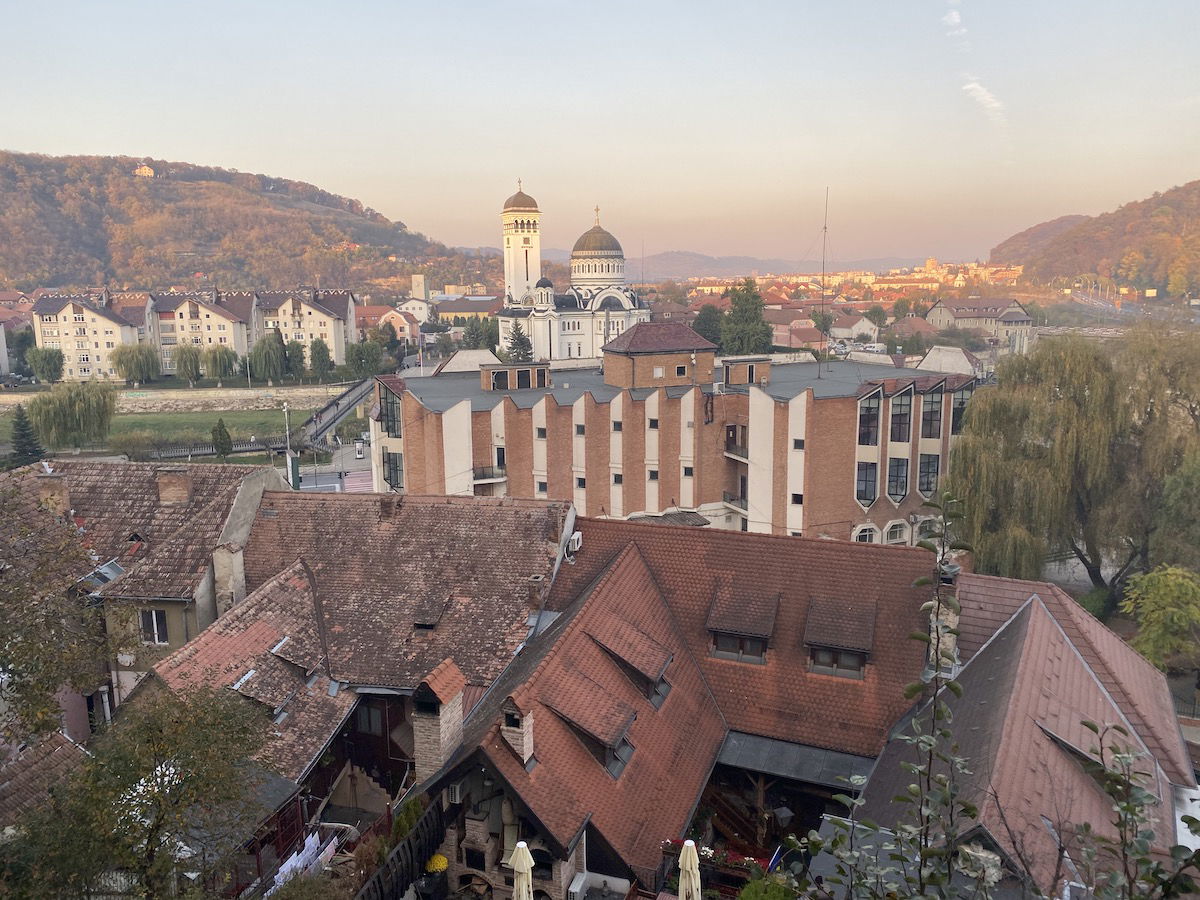 Casa Savri view from top of stairs
Casa Savri Sighișoara Breakfast & Bar
Casa Savri also has a cute bar area and dining nook. When we were there they weren't using the space for anything other than breakfast. There was only one employee at the hotel working the front desk, though he told us that if we ever wanted to order something to drink he could get it for us.
The bar area had a pool table as well as a piano (and the candles right next to it gave me serious anxiety).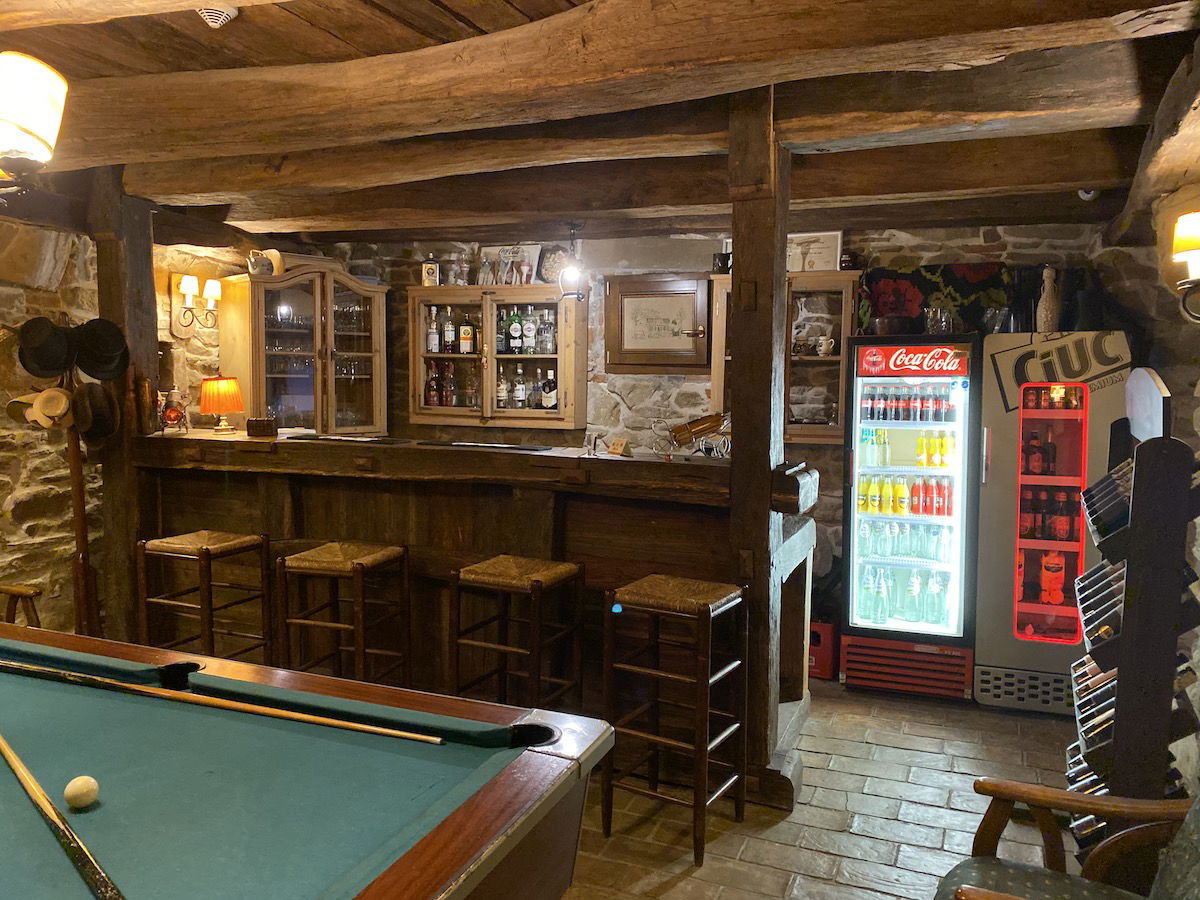 Casa Savri bar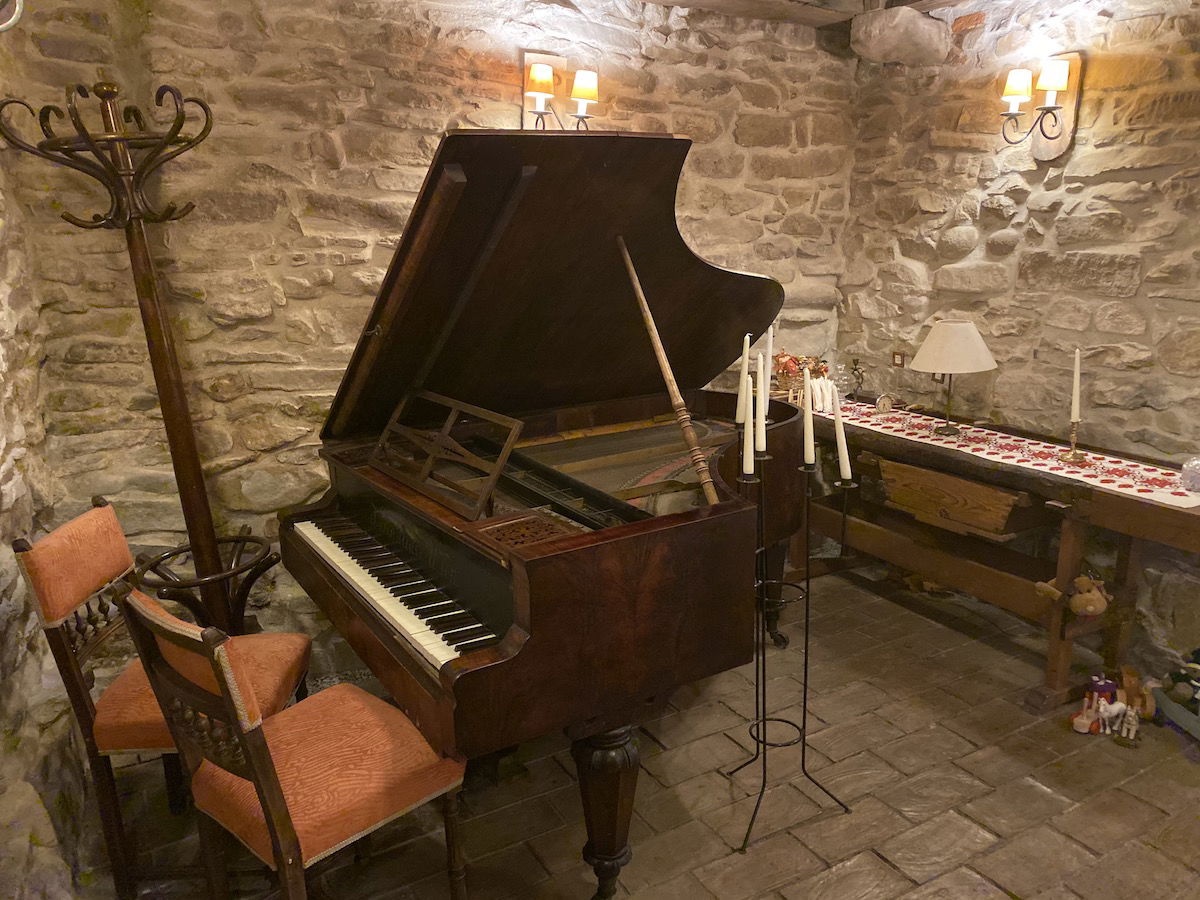 Casa Savri bar
The dining nook was big enough to seat everyone even if the hotel were full.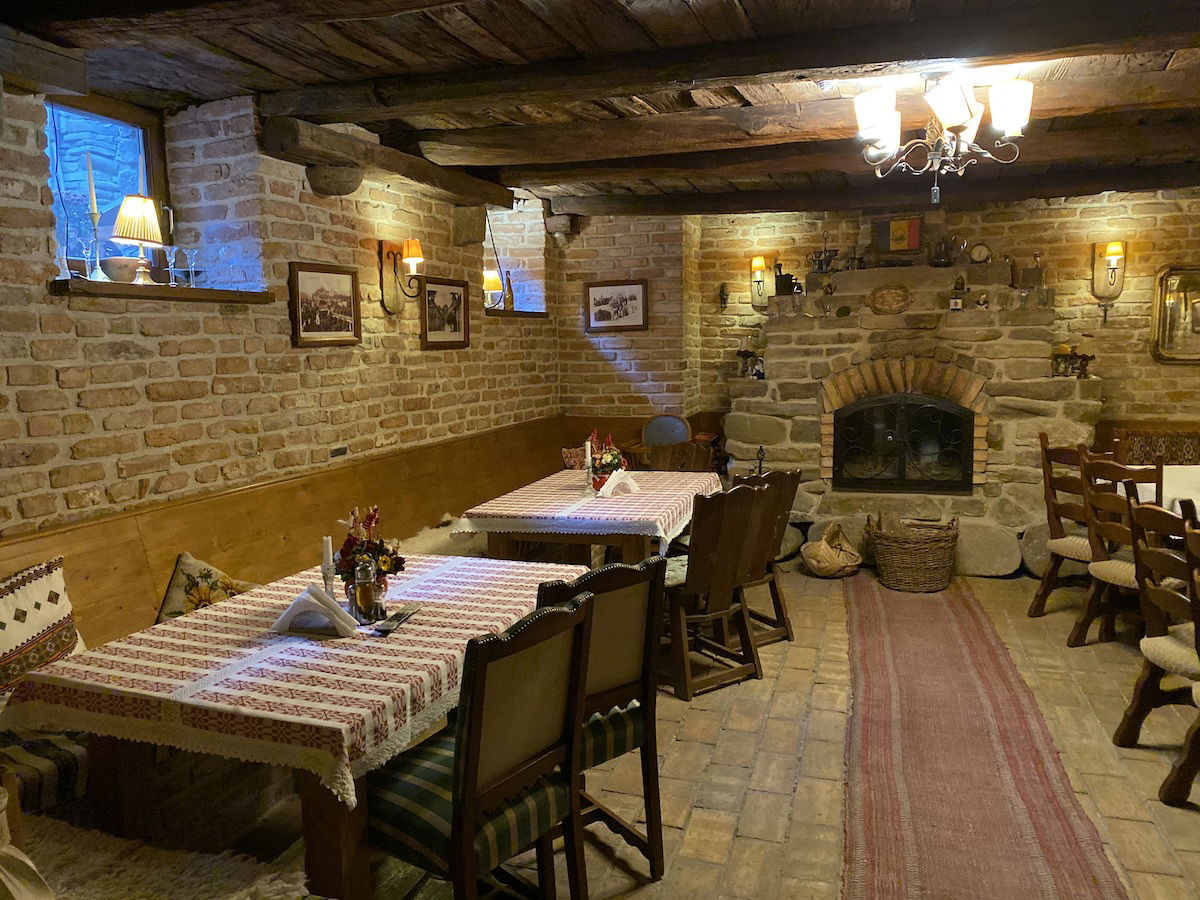 Casa Savri dining area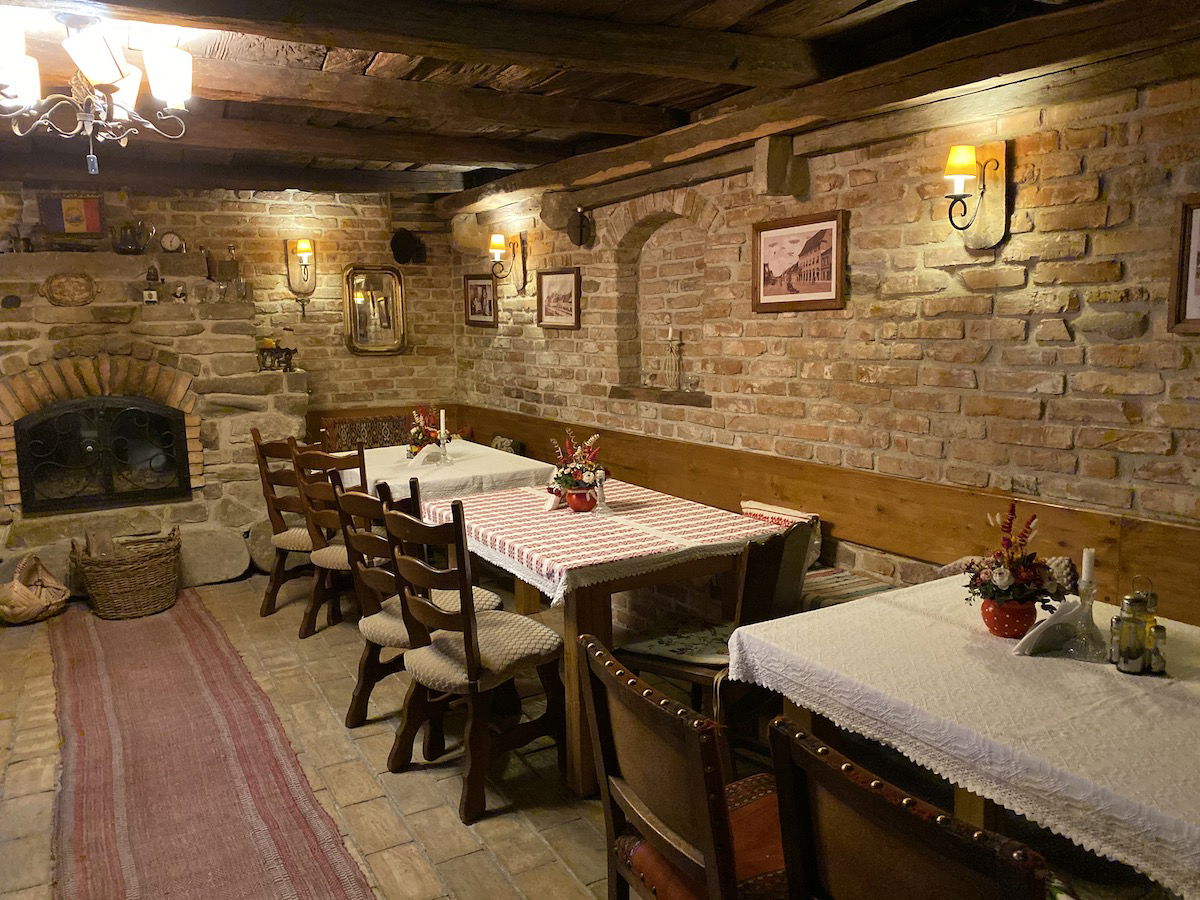 Casa Savri dining area
Breakfast was served from 8:30AM until 10:30AM, and consisted of a small buffet.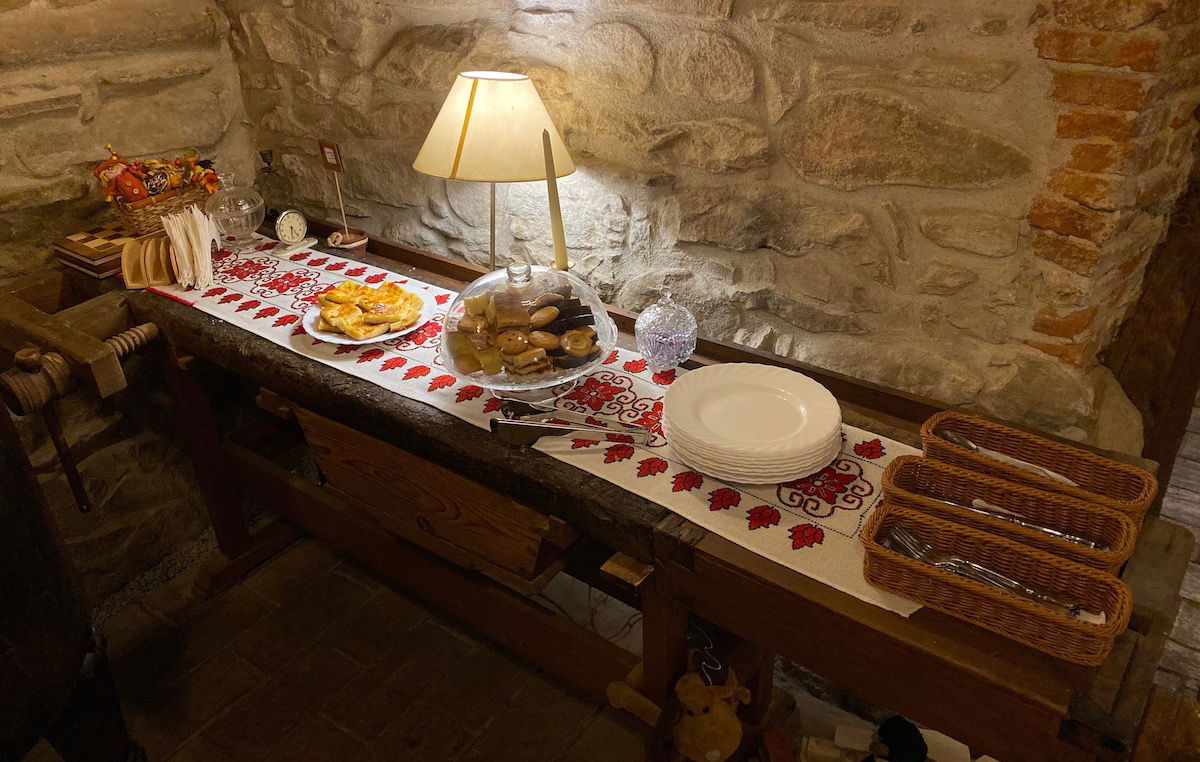 Casa Savri breakfast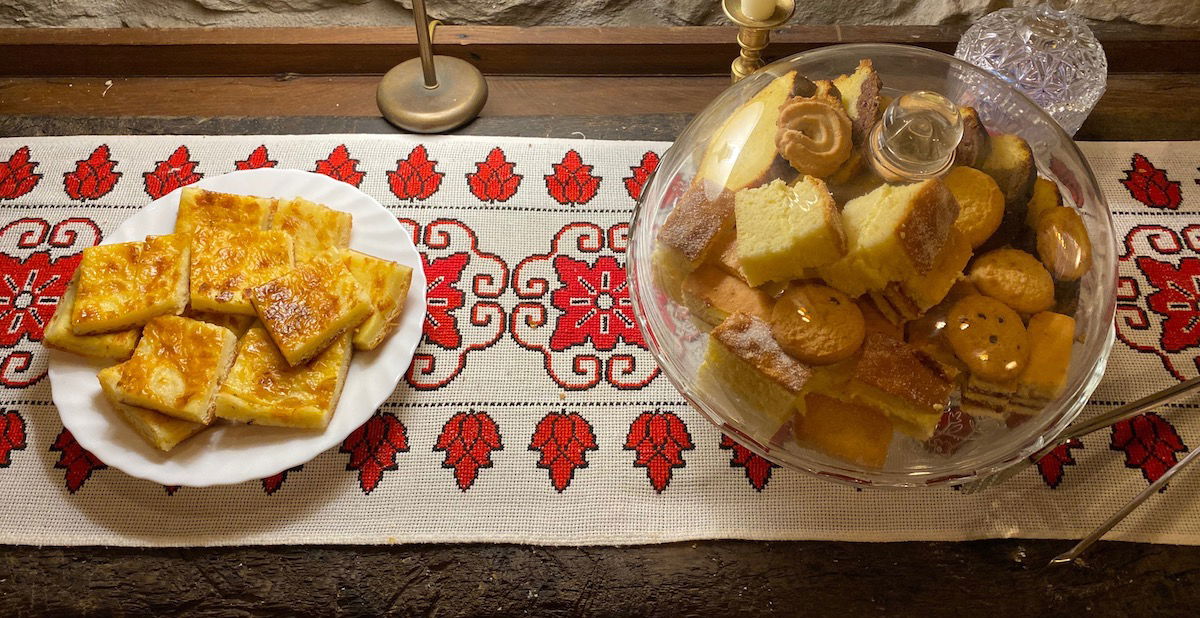 Casa Savri breakfast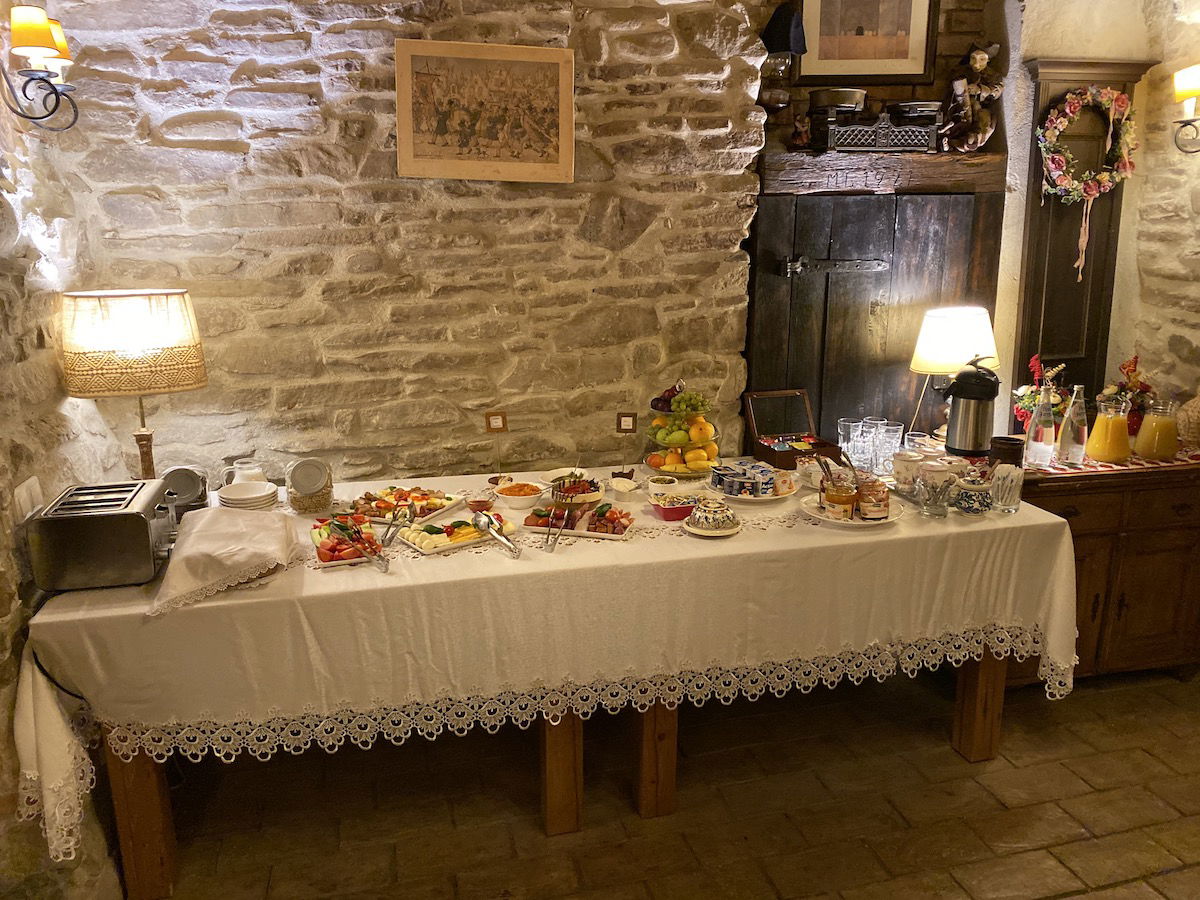 Casa Savri breakfast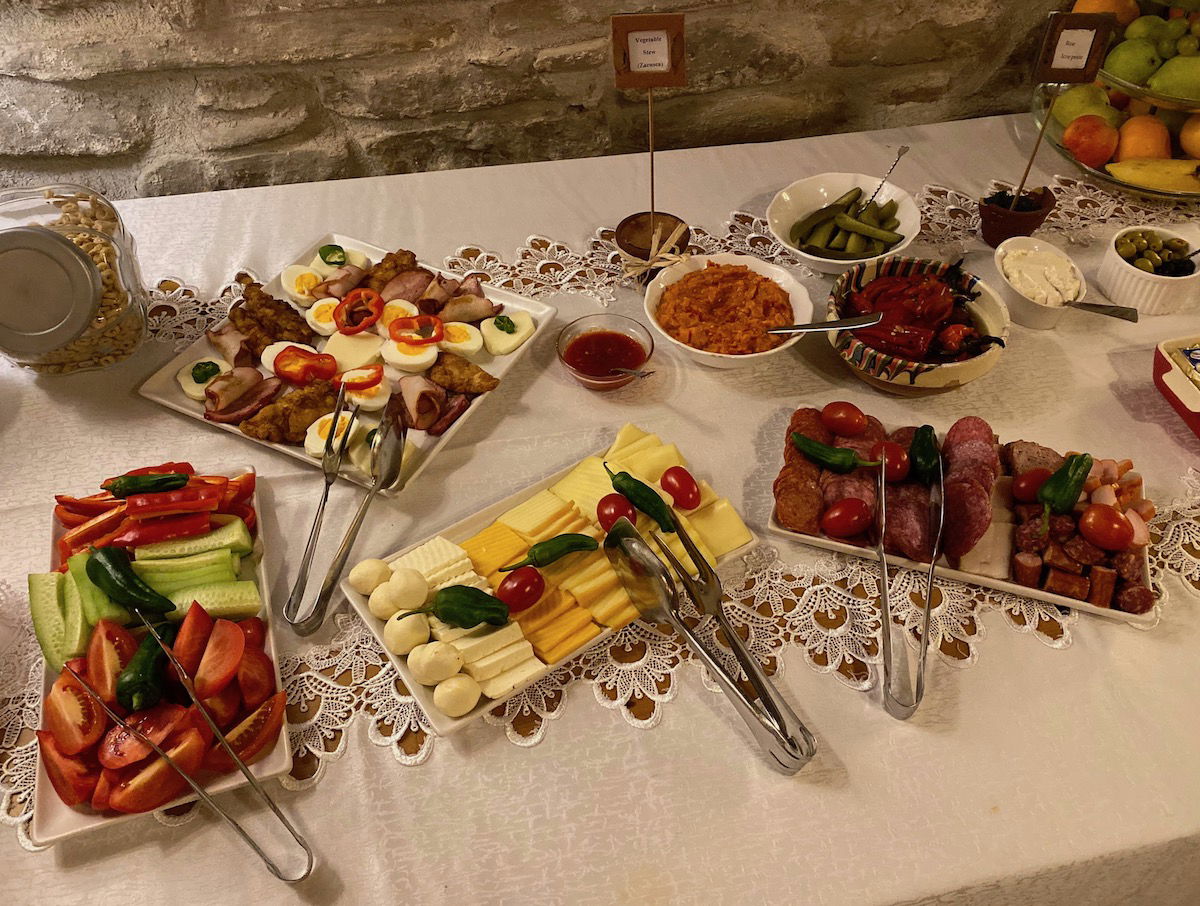 Casa Savri breakfast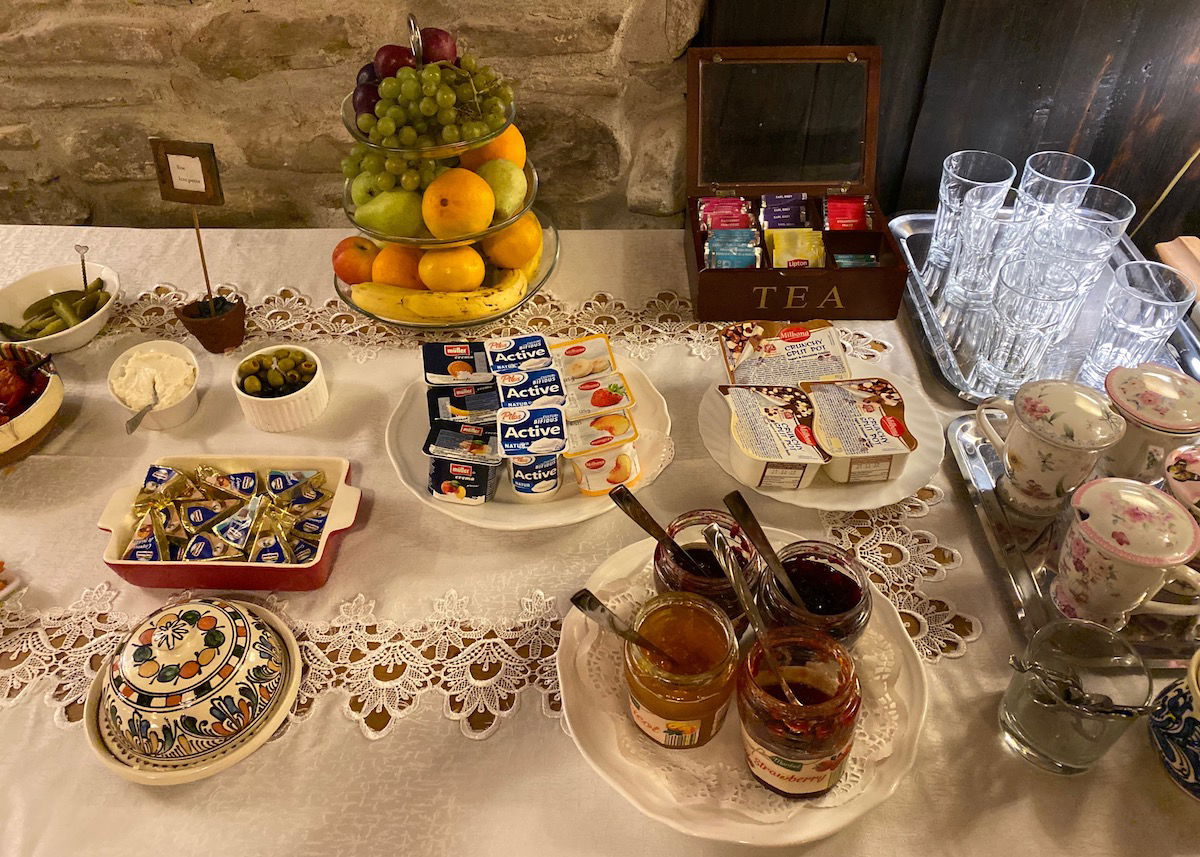 Casa Savri breakfast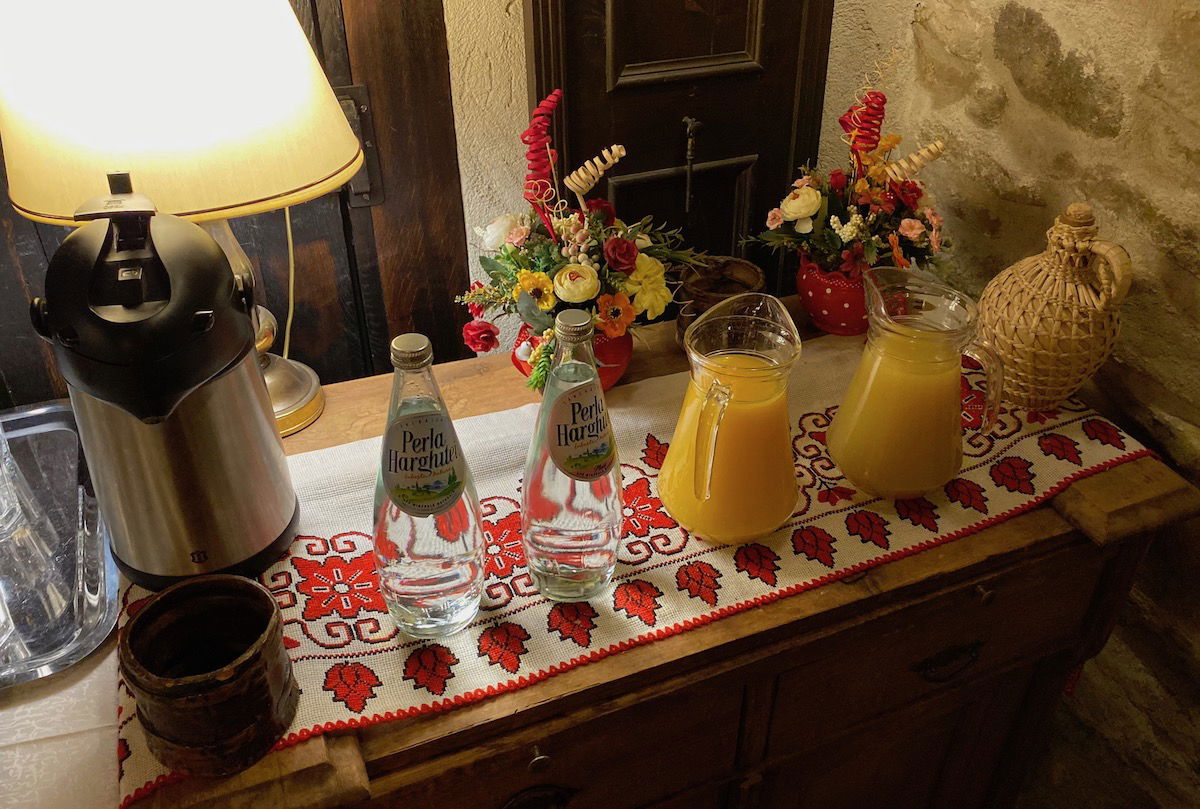 Casa Savri breakfast
That's quite a spread for just three rooms!
In addition to what was displayed we were offered eggs cooked to order, as well as coffee drinks of choice.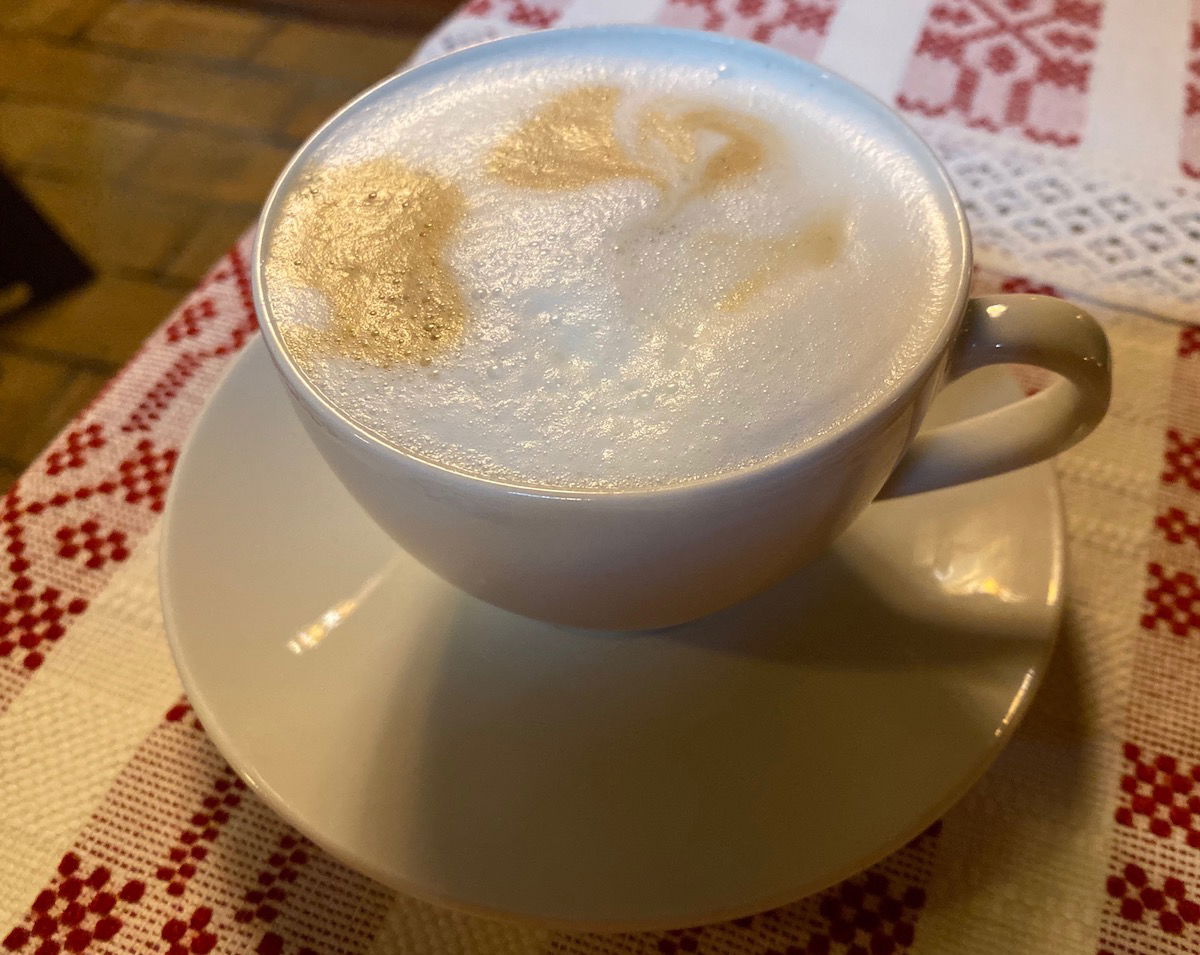 Casa Savri cappuccino
Casa Savri Bottom Line
Casa Savri was adorable. Left to my own devices I would have probably booked the DoubleTree across the street, though I'm happy we stayed here. Casa Savri was boutique and charming, but not in a run down way.
The courtyard was such a cool centerpiece for the hotel, I just wish it were utilized more (though I'm guessing it may be in summer). Having direct access via stairs to the citadel was useful as well.
My only other feedback would be that the Wi-Fi was definitely an opportunity, and the bathroom setup wasn't amazing. But those are small prices to pay for an experience otherwise this charming.