---
We spent our second night in Romania in Sibiu, so I'll let Tiffany share why we stayed where we did, and then I'll share my take on the hotel.
Booking The Art Hotel, Sibiu
Sibiu has quite a few hotels, ranging from large conference-style properties to guesthouses with just a couple of rooms. Most of the larger hotels seem to be on the perimeter of town (an ibis, a Ramada by Wyndham, a Golden Tulip, etc.), while if you want to be near the historic core you're realistically looking at a local/independent property.
There is a serviceable-seeming though questionably-decorated Hilton on the outskirts of town, which I considered, but ultimately ruled out based on the location: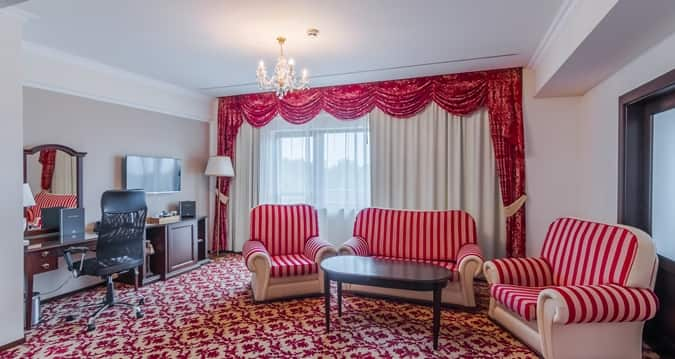 Hilton Sibiu
And reader Alex recommended the Castelnor Hotel, which looked lovely, but is also in the mountains far above Sibiu, and we decided that was too far out of the way given our timeline.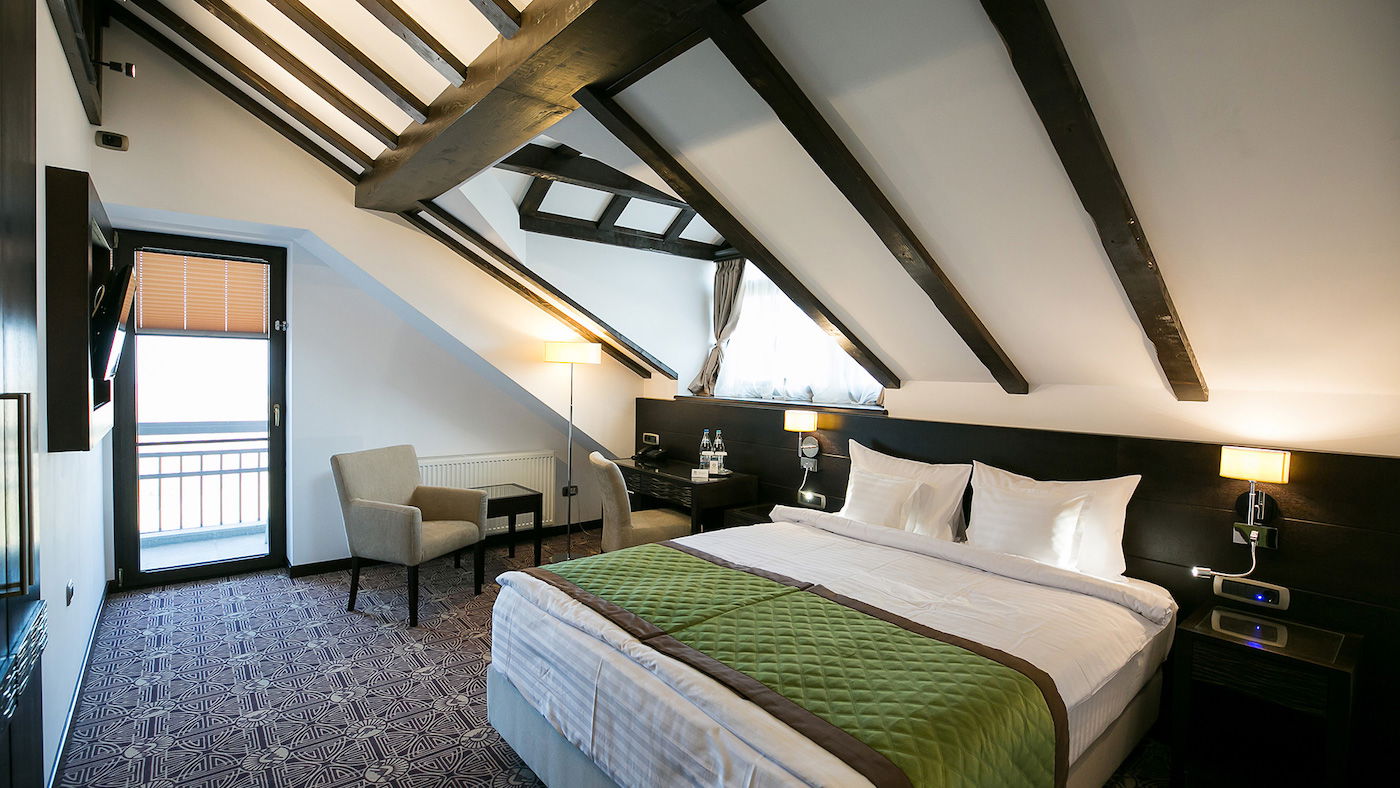 Castelnor Hotel Sibiu
So I started pouring through reviews of boutique hotels and guest houses in Sibiu, and eventually settled on the Art Hotel right at the intersection of the historic Upper Town and Lower Town. The reviews were positive, and it looked like the property was either recently converted to a hotel, or at least newly renovated. The hotel website only had a contact form, but rooms were easily bookable through their page on booking.com. Our king rooms, including taxes and breakfast, were 505 lei (~$118).
My bottom line up front? The location was fantastic, but I wouldn't recommend staying here. The hotel was trying too hard with the decor and styling, to the point where it didn't feel unique or charming. Along the same lines, the service and functionality felt a low-end chain hotel, but without the infrastructure or support of a global chain.
Art Hotel Sibiu Review
Below I'll talk about the location and our arrival experience, my room, and the breakfast at the Art Hotel.
Art Hotel Location & Arrival
As Tiffany mentioned above, the Art Hotel has a great location for exploring Sibiu. The catch is that the hotel doesn't have its own parking, so you need to find street parking. At first that seemed like it would be a huge pain, since we drove all the way through town to the hotel without finding an empty spot.
Then somehow we found an empty spot right after checking in. We only had to pay for parking in the evening and then again in the morning. While that's great, it means you also have to return to your car by 8AM to buy a parking pass.
This was the biggest of the boutique hotels we stayed at this trip, as it had 27 rooms.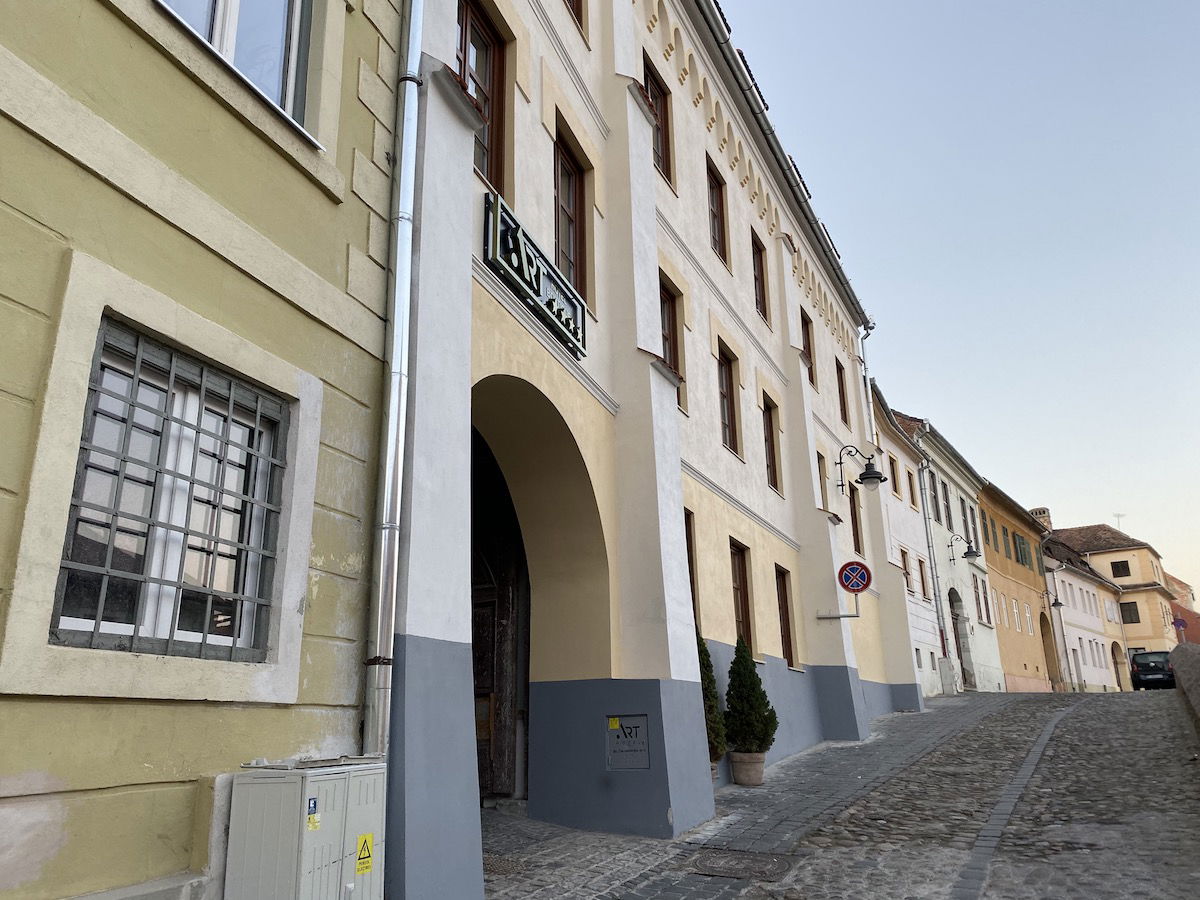 Art Hotel Sibiu exterior
The hotel's entryway and courtyard were super adorable.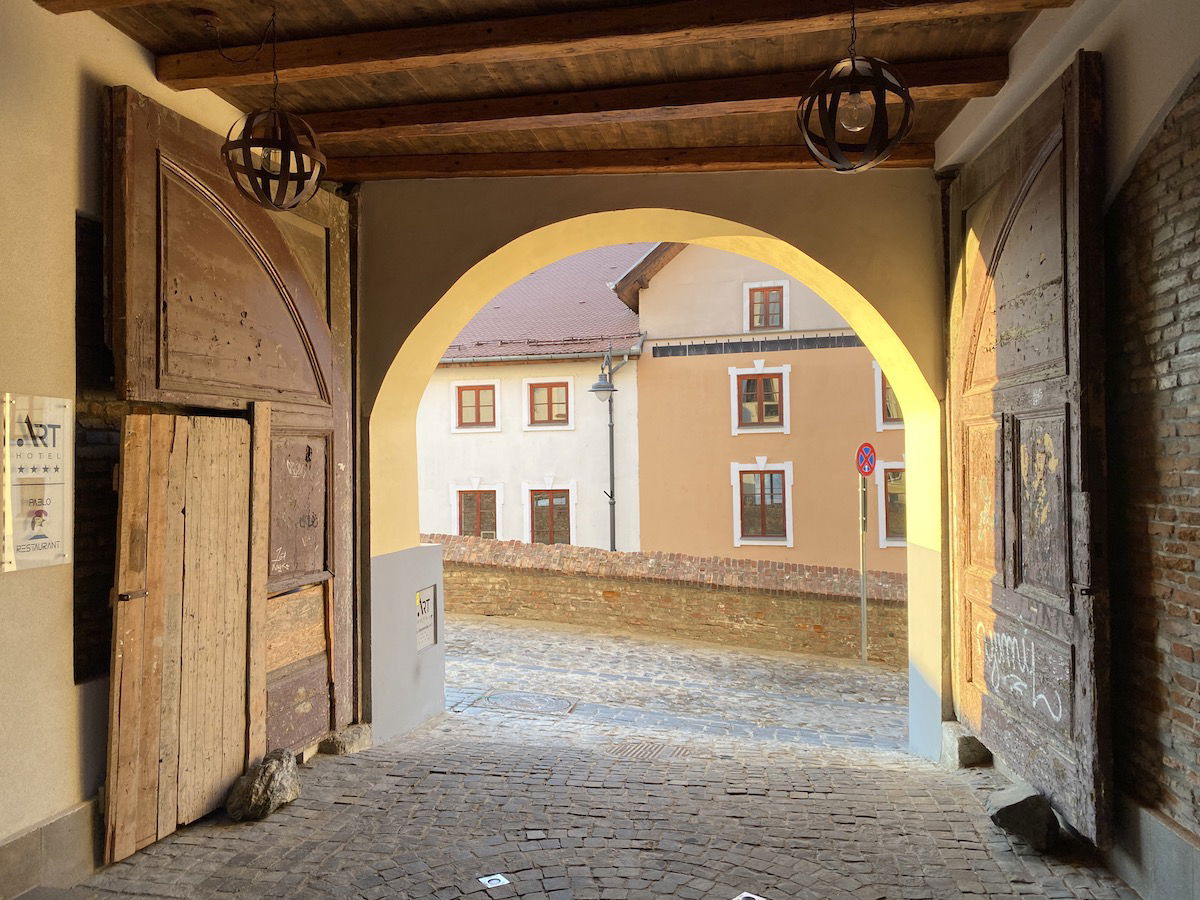 Art Hotel Sibiu entryway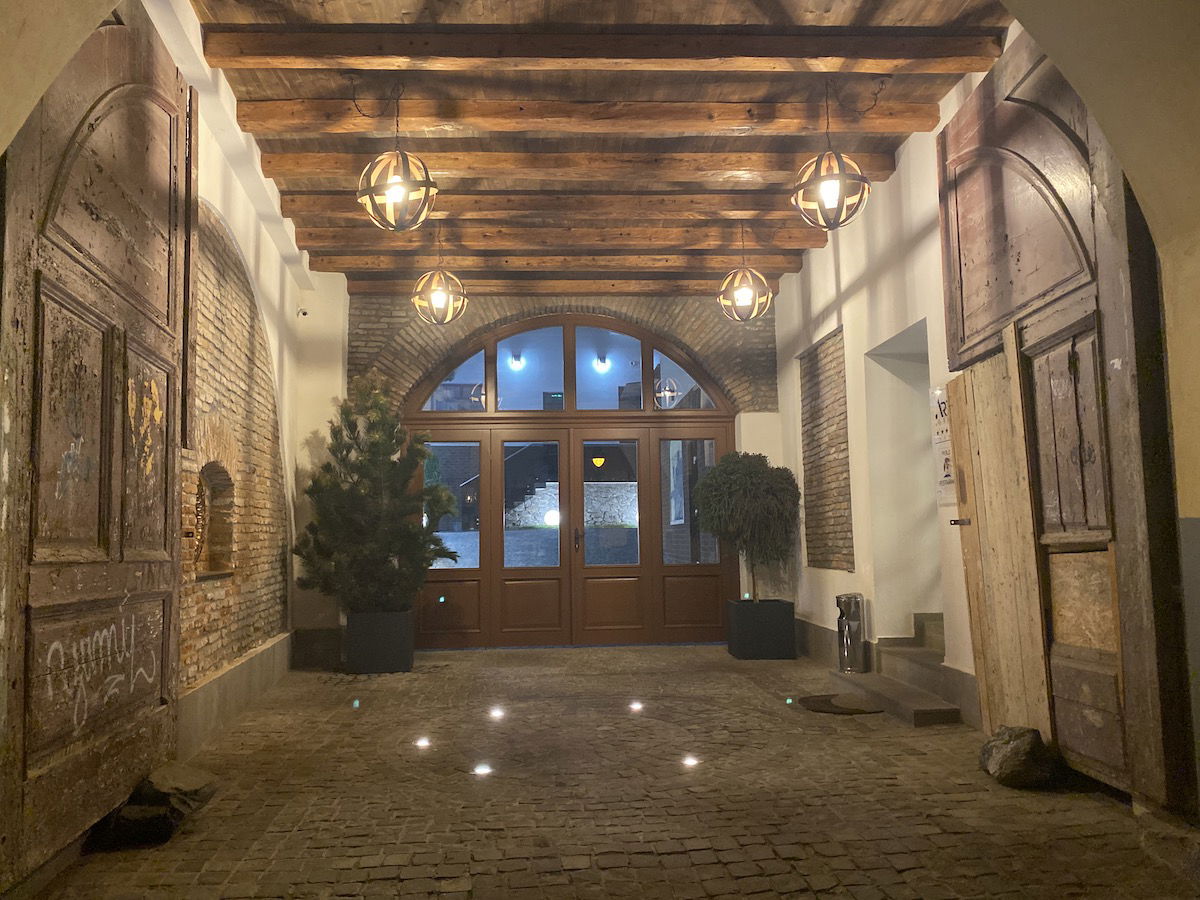 Art Hotel Sibiu entryway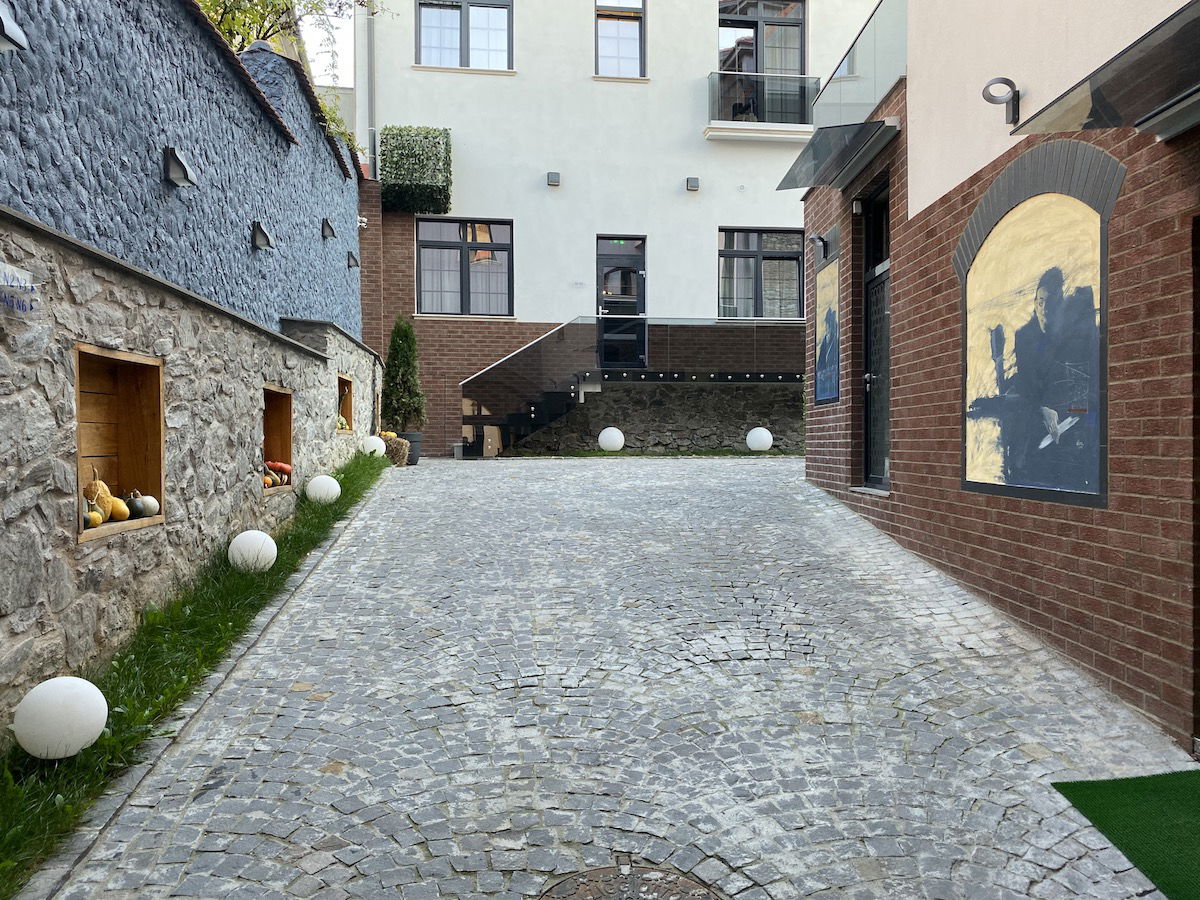 Art Hotel Sibiu courtyard
Meanwhile the lobby felt a bit more… generic? It's tough to explain, because I thought the lobby area was charming overall in terms of the "bones" of the building, like the arched brick ceiling. At the same time, I felt like the furniture and mood lighting took away from that a bit.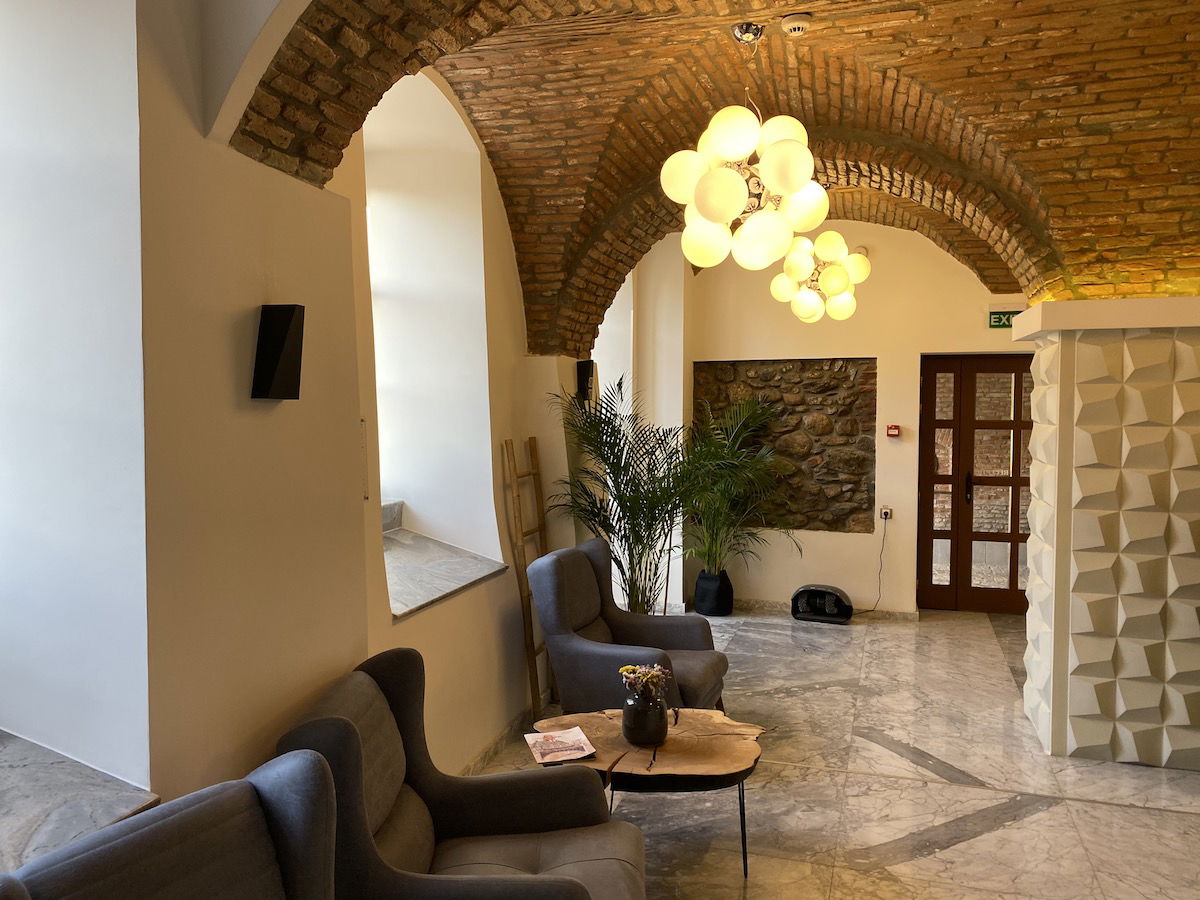 Art Hotel Sibiu lobby
The lobby was intimate, with reception to the left, and then a small bar to the right, which also had several tables. The front desk staff member also worked at the bar, and we never actually saw any other guest sitting there.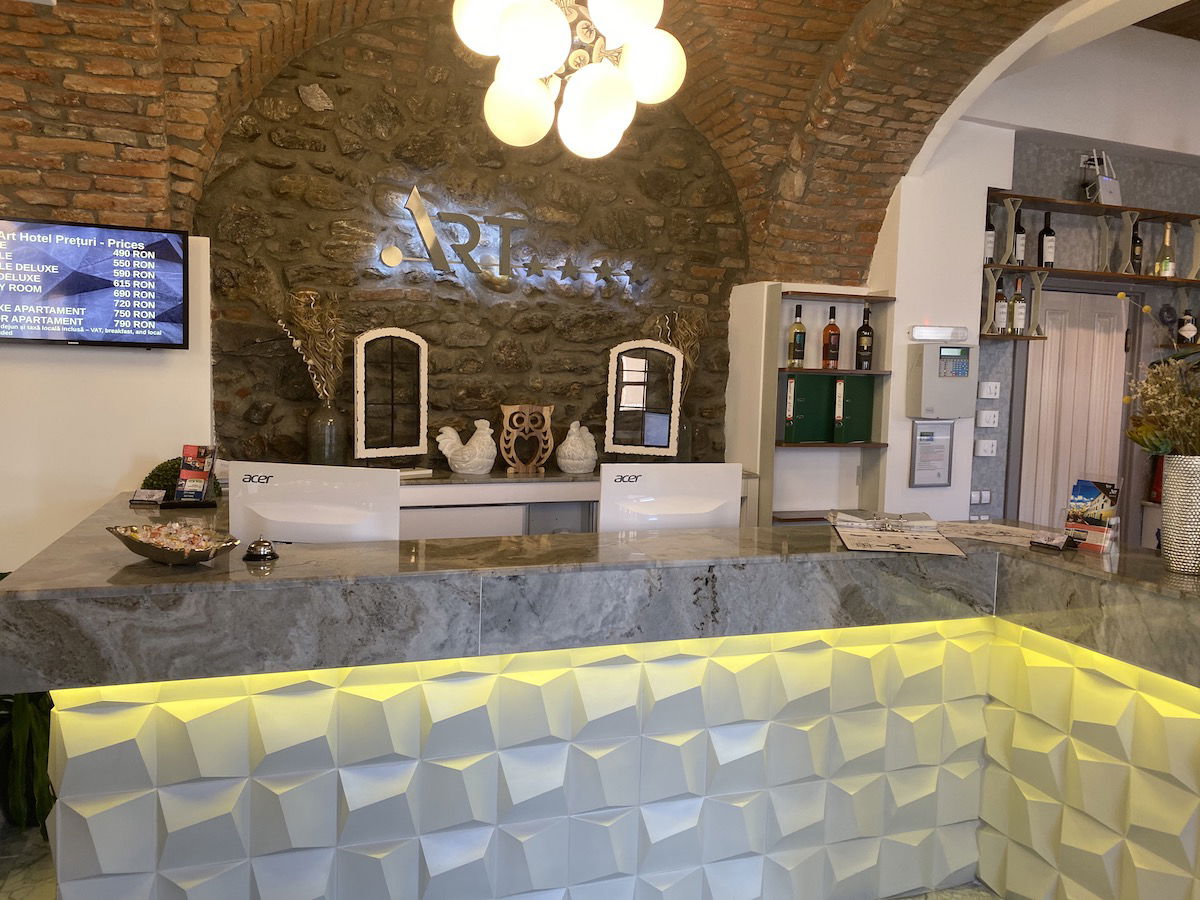 Art Hotel Sibiu reception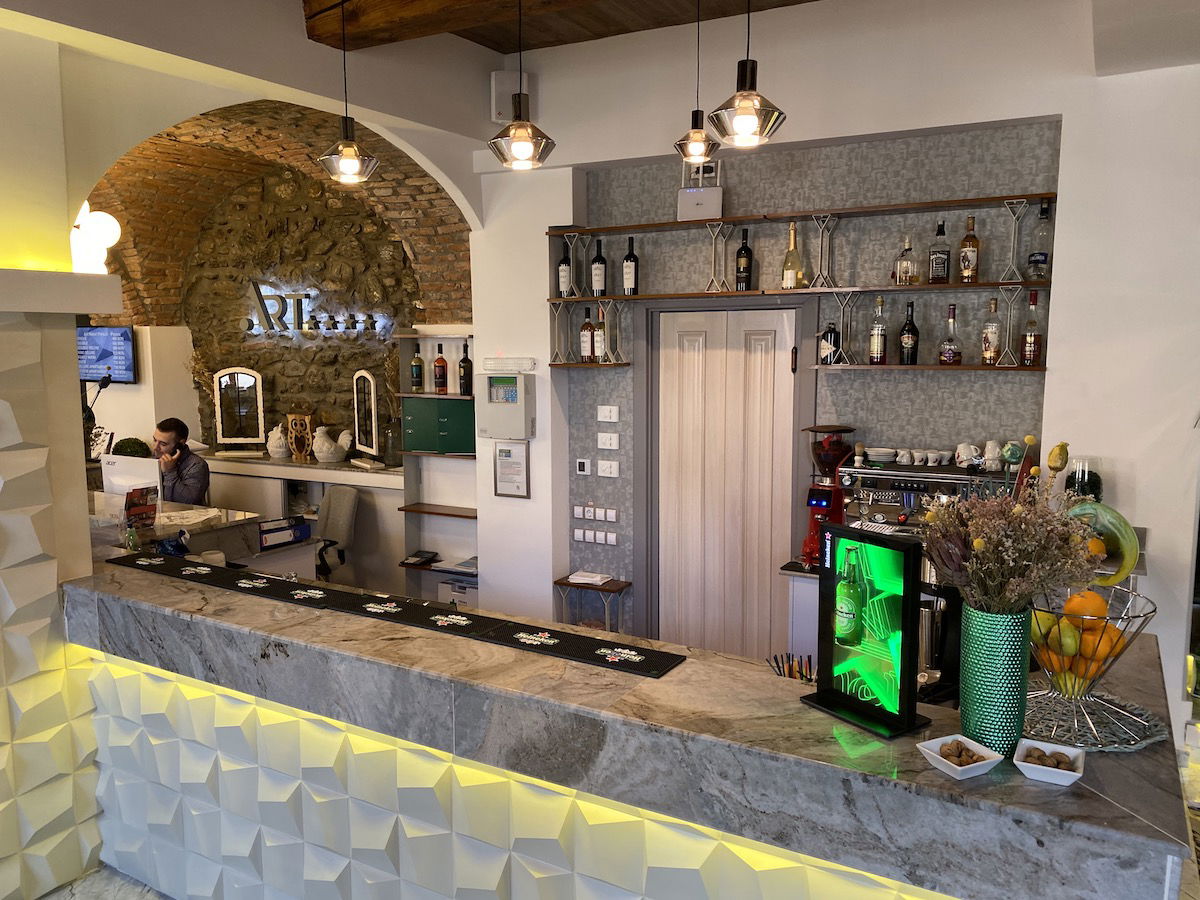 Art Hotel Sibiu lobby bar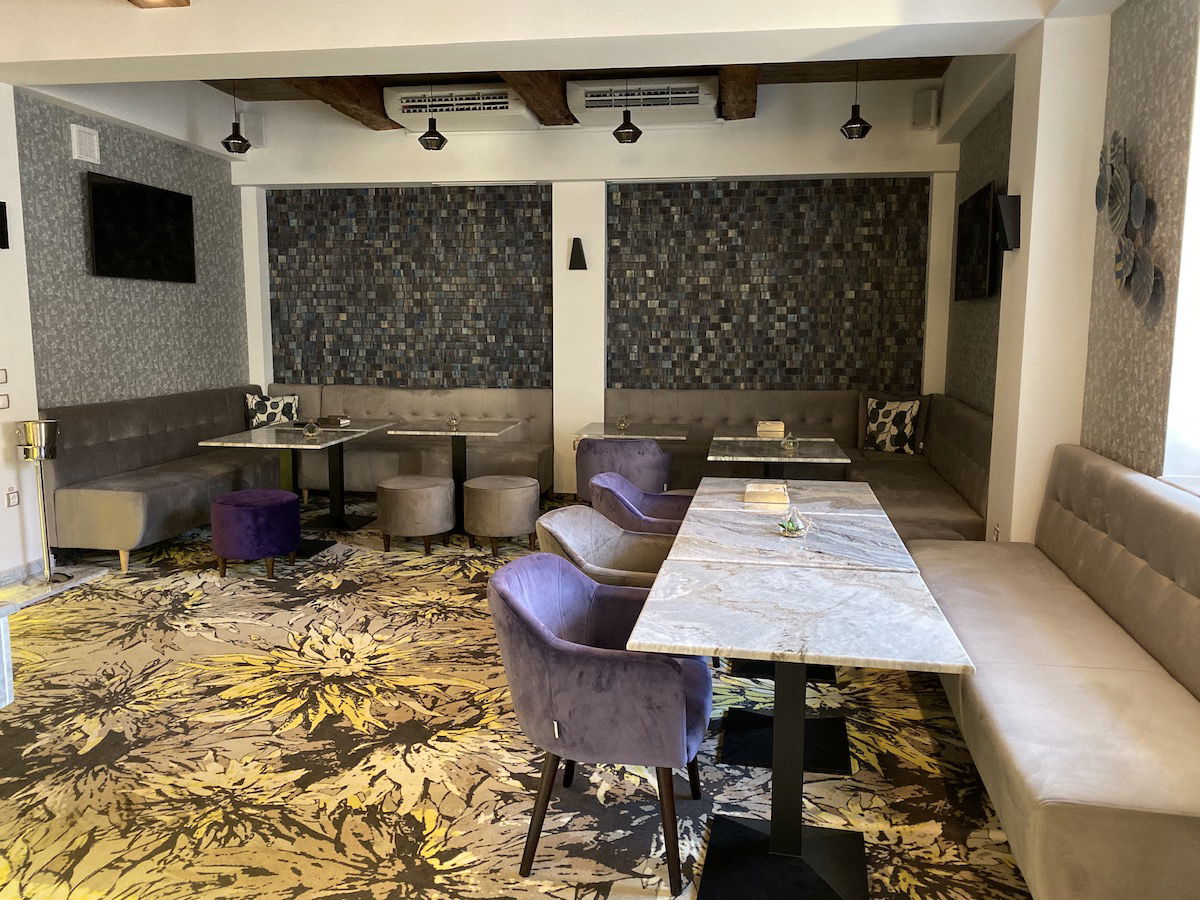 Art Hotel Sibiu lobby bar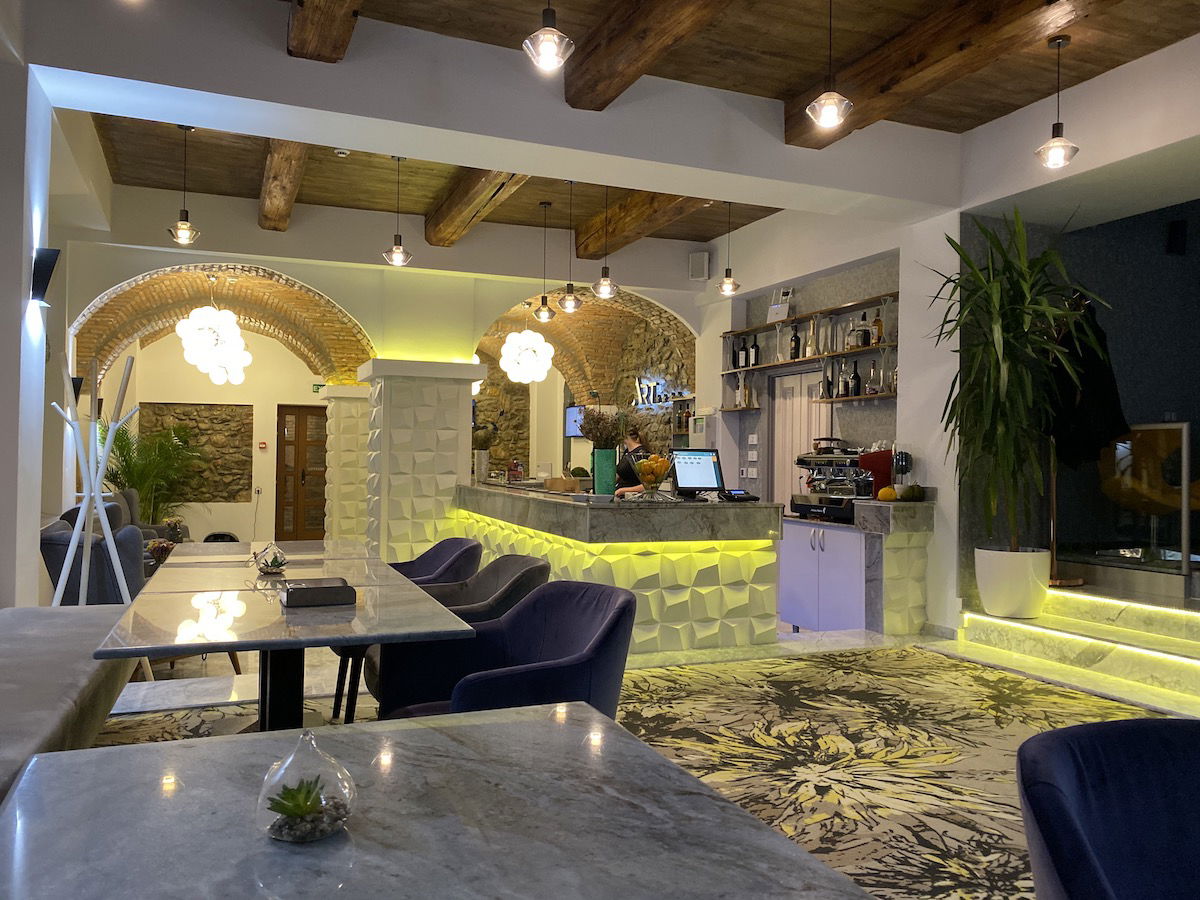 Art Hotel Sibiu lobby bar
Both the check-in and check-out process were ridiculously drawn out, and I'm not sure why, exactly. At the other properties we stayed at check-out took as long as it did for them to swipe my credit card, while here we had to stand for about 10 minutes while the guy just typed and clicked away.
Art Hotel Room
Tiffany and I were both assigned rooms on the third floor, which could be accessed either by elevator or stairs.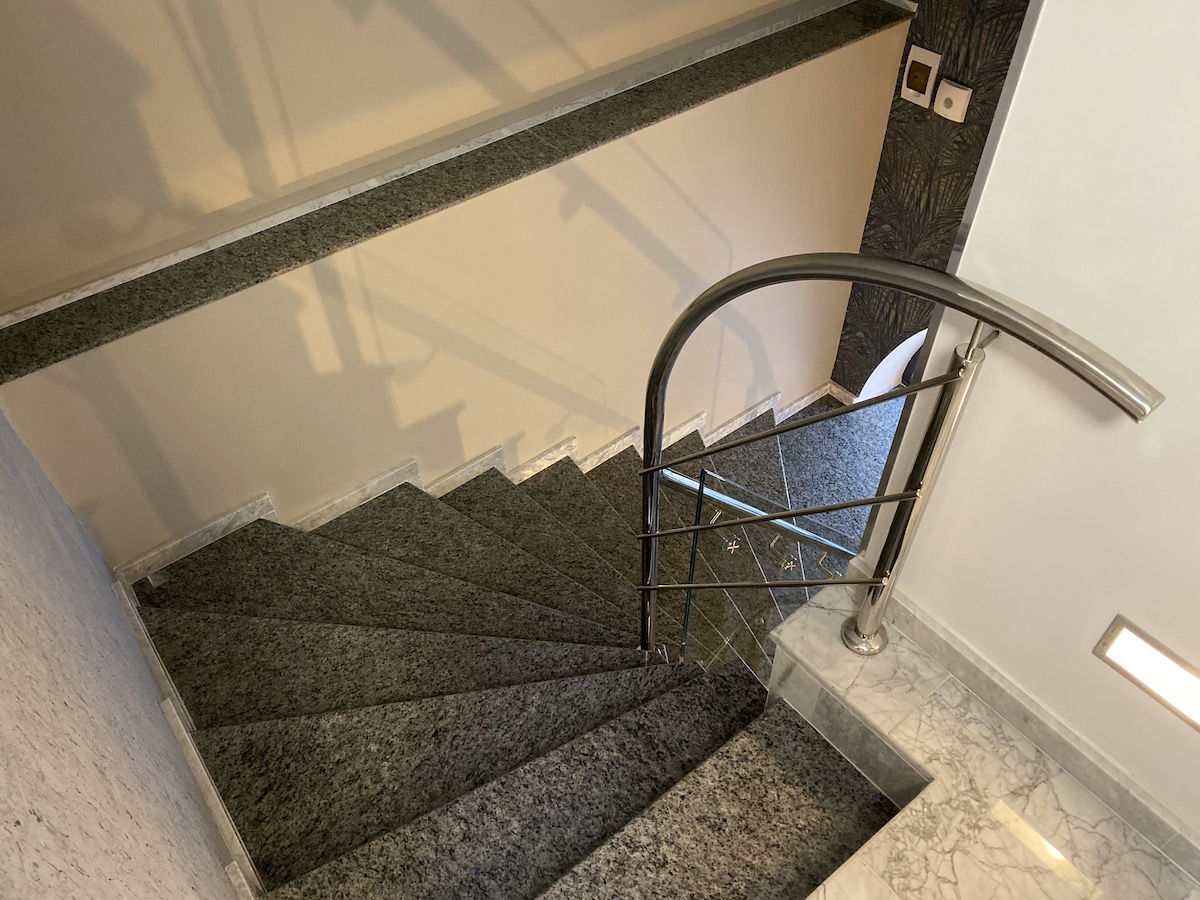 Art Hotel Sibiu stairs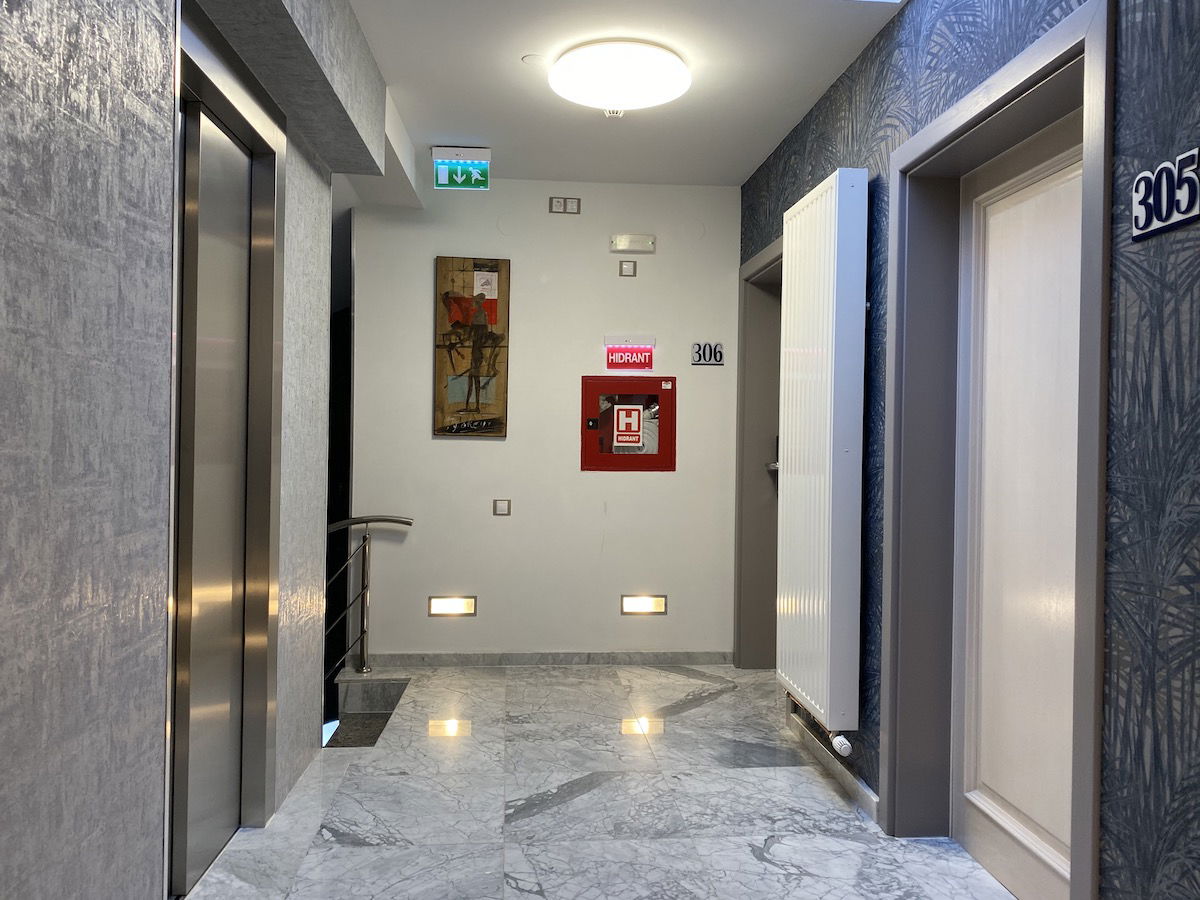 Art Hotel Sibiu elevators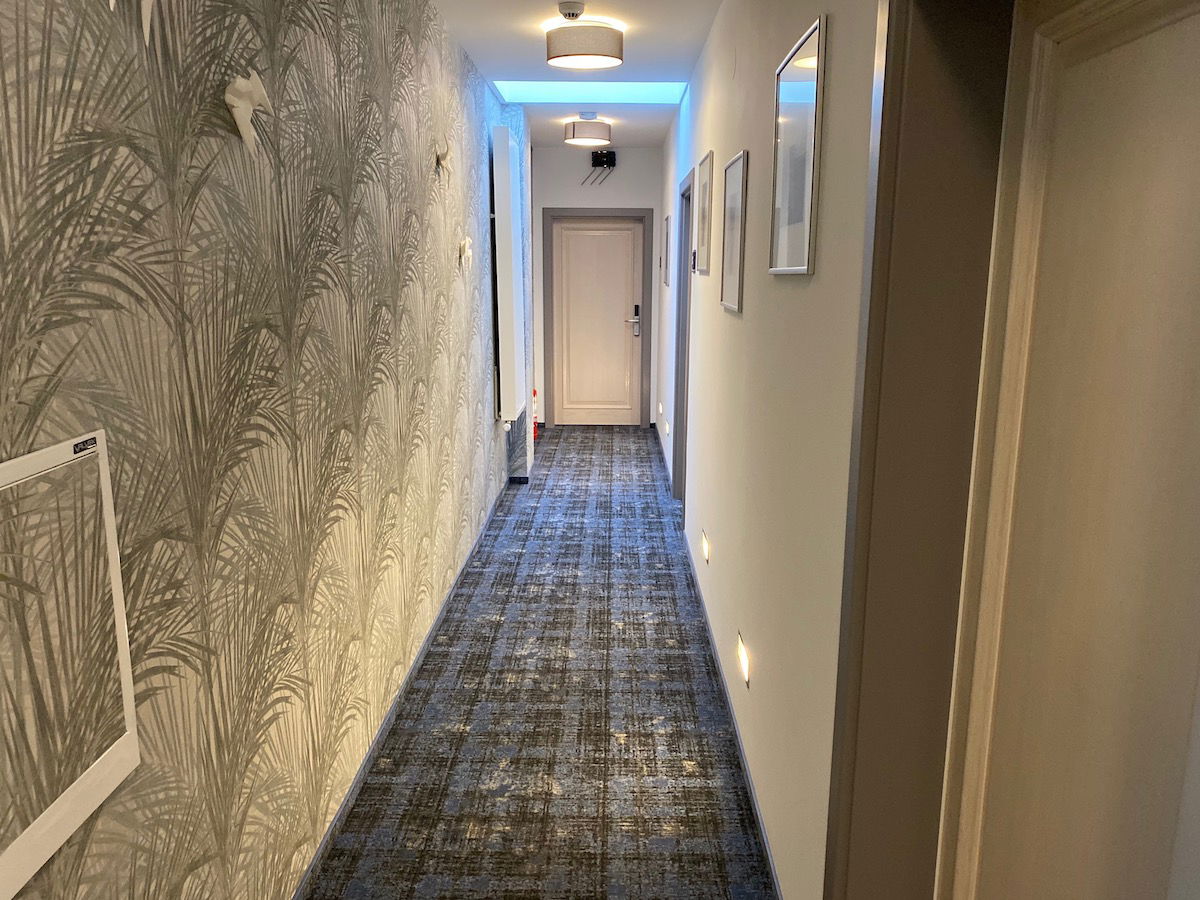 Art Hotel Sibiu hallway
I was assigned room 301.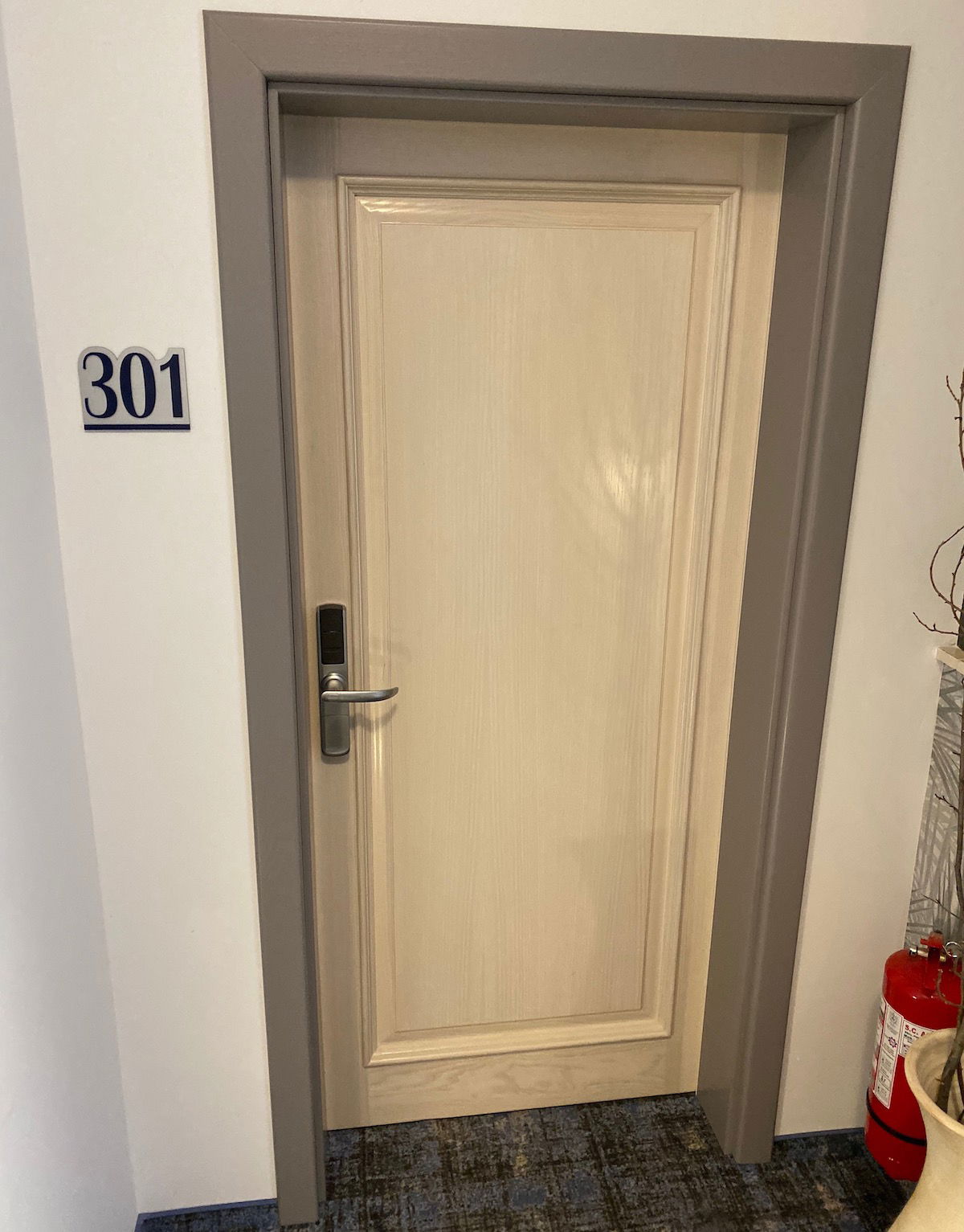 Art Hotel Sibiu room exterior
I liked the room — it was spacious, well appointed, and overall I liked the design (like the lighting, the walls, and most of the furniture).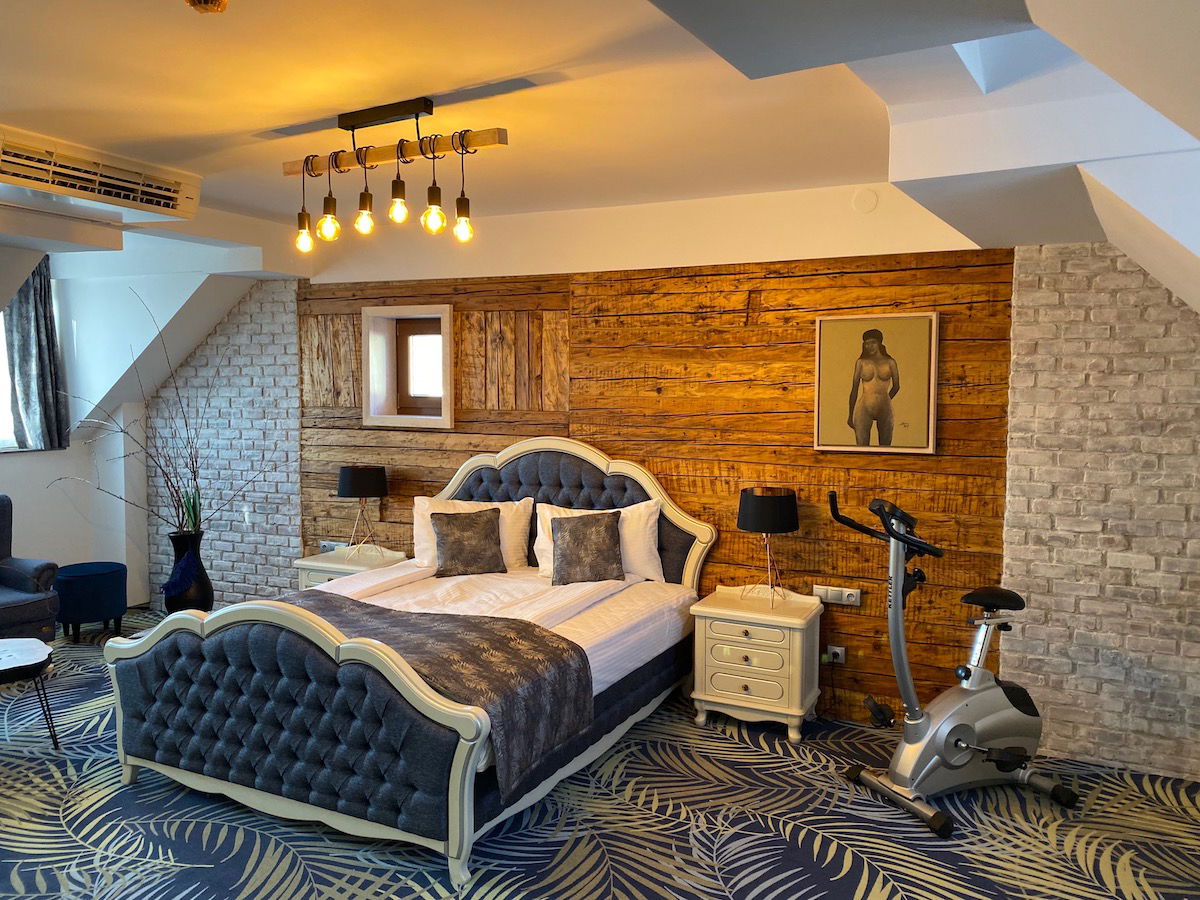 Art Hotel Sibiu room
The room had an exercise bike and exposed closet on one side of the bed.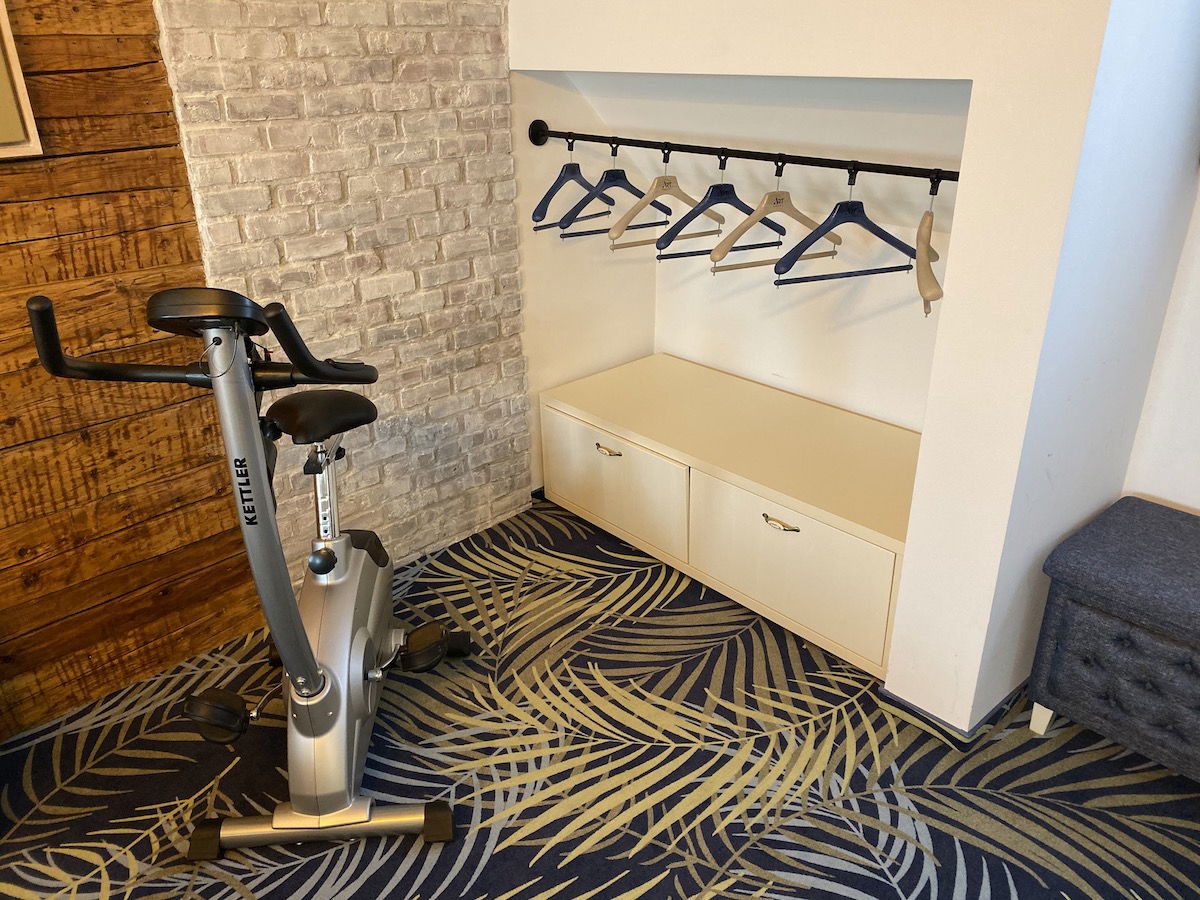 Art Hotel Sibiu fitness bike
Then along that same wall was a stool and a bench.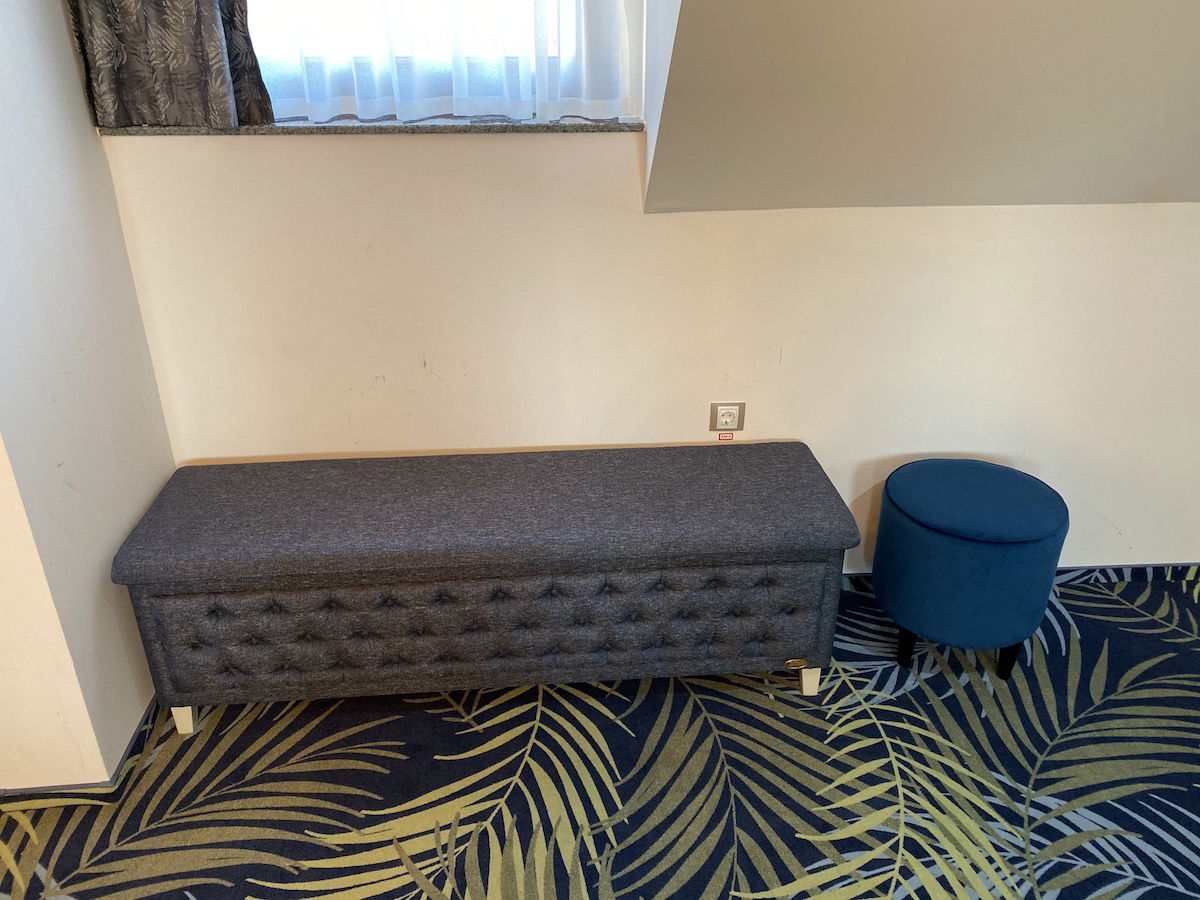 Art Hotel Sibiu room
On the opposite side of the room were two chairs and a coffee table.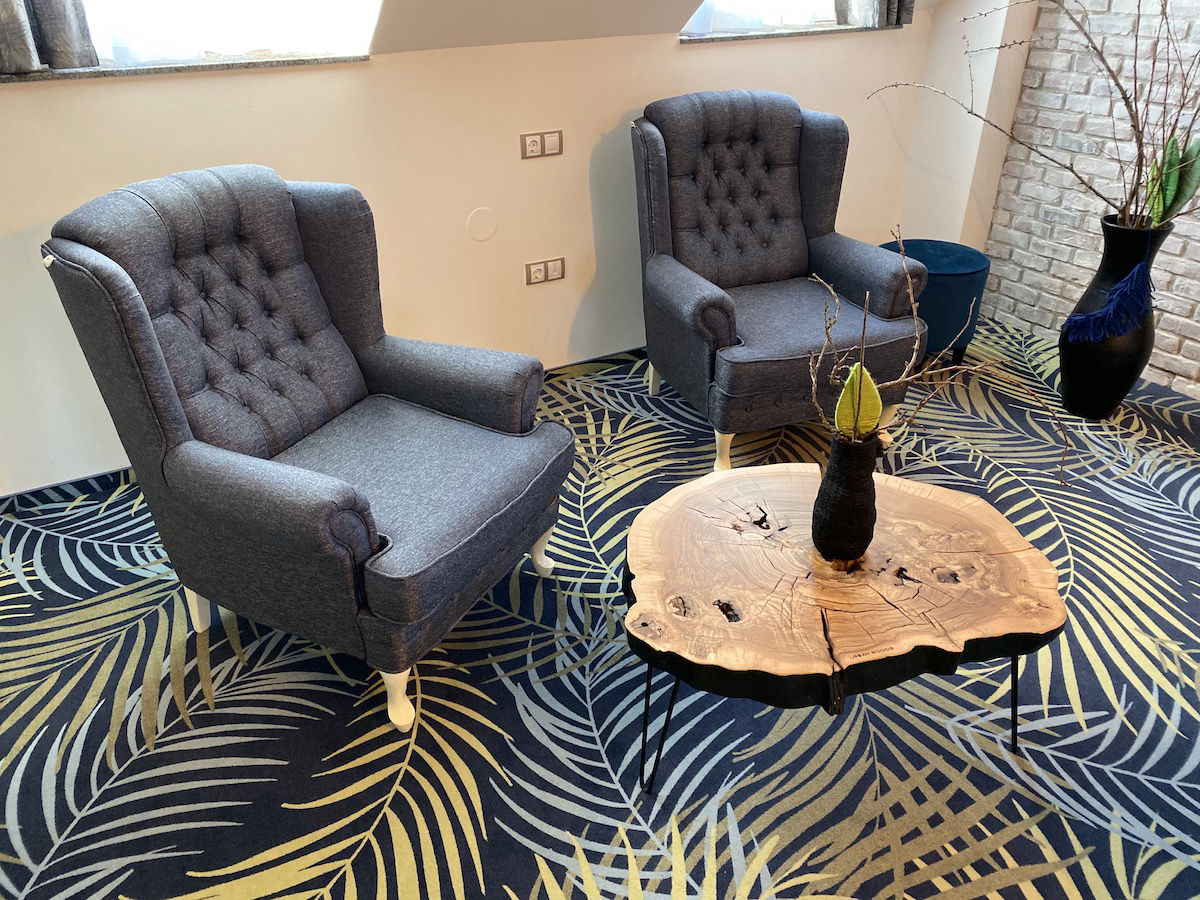 Art Hotel Sibiu room sitting area
Then along that wall was a TV, as well as the coffee setup and a mini-fridge with two complimentary bottles of water.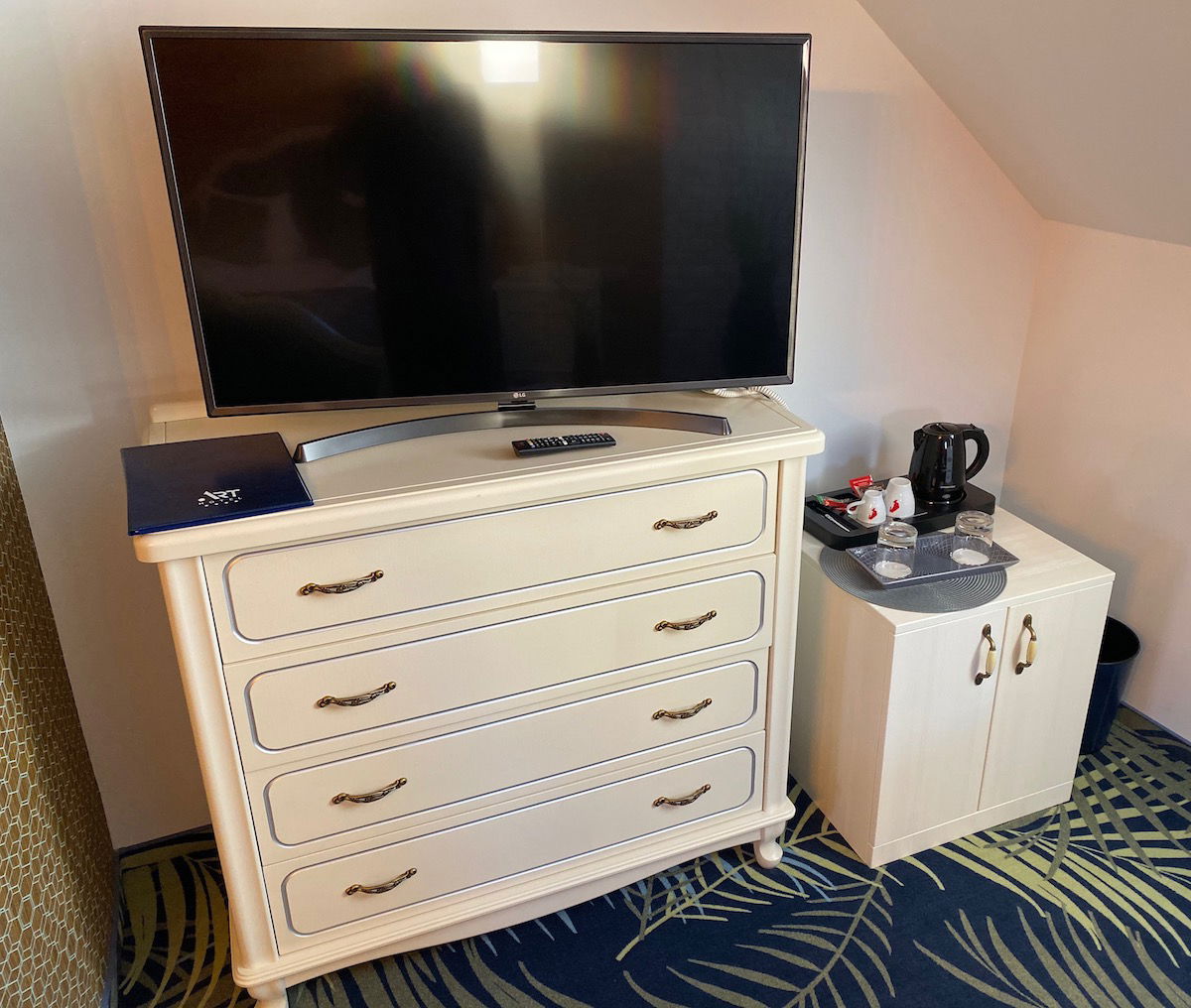 Art Hotel Sibiu room TV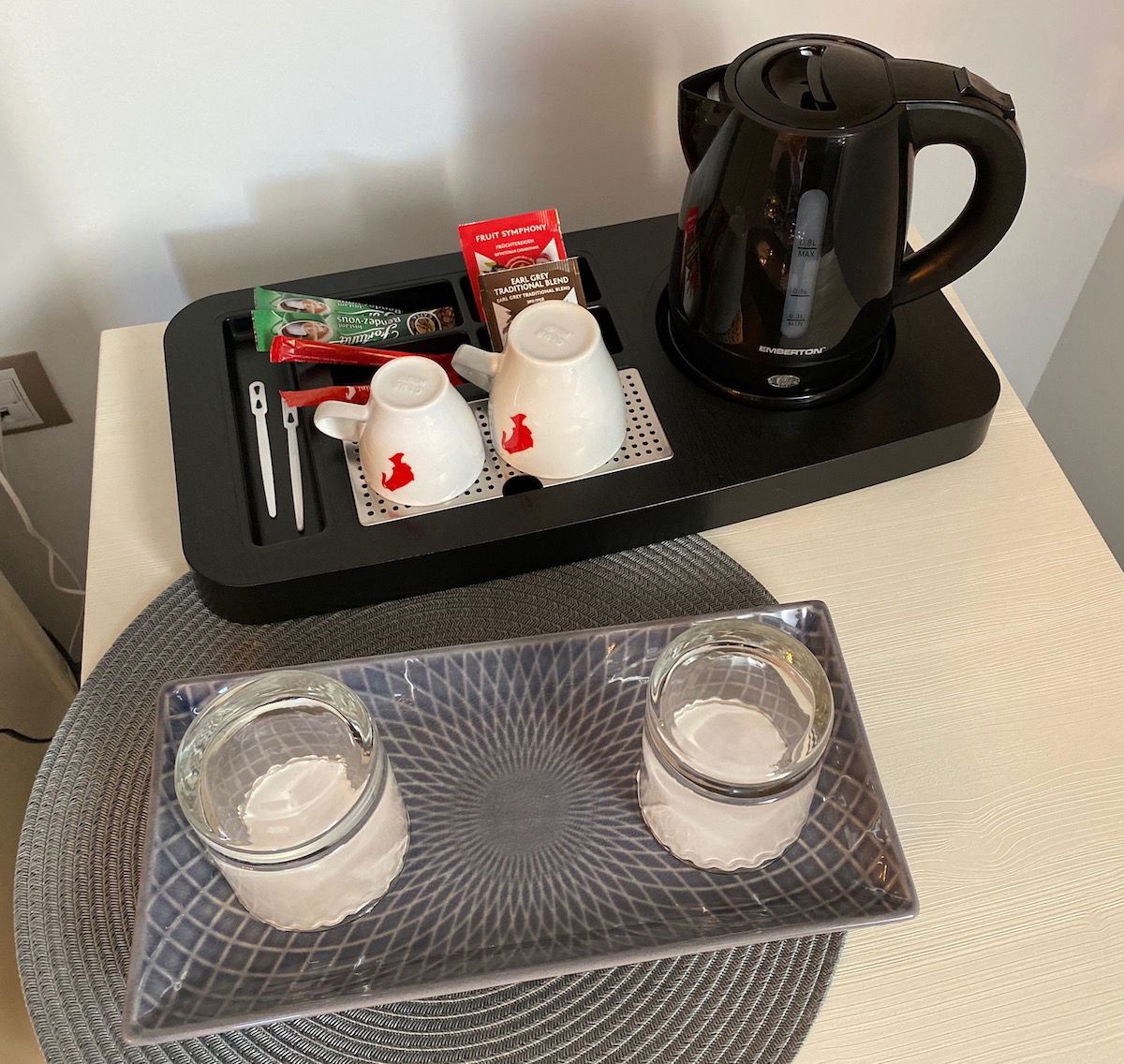 Art Hotel Sibiu coffee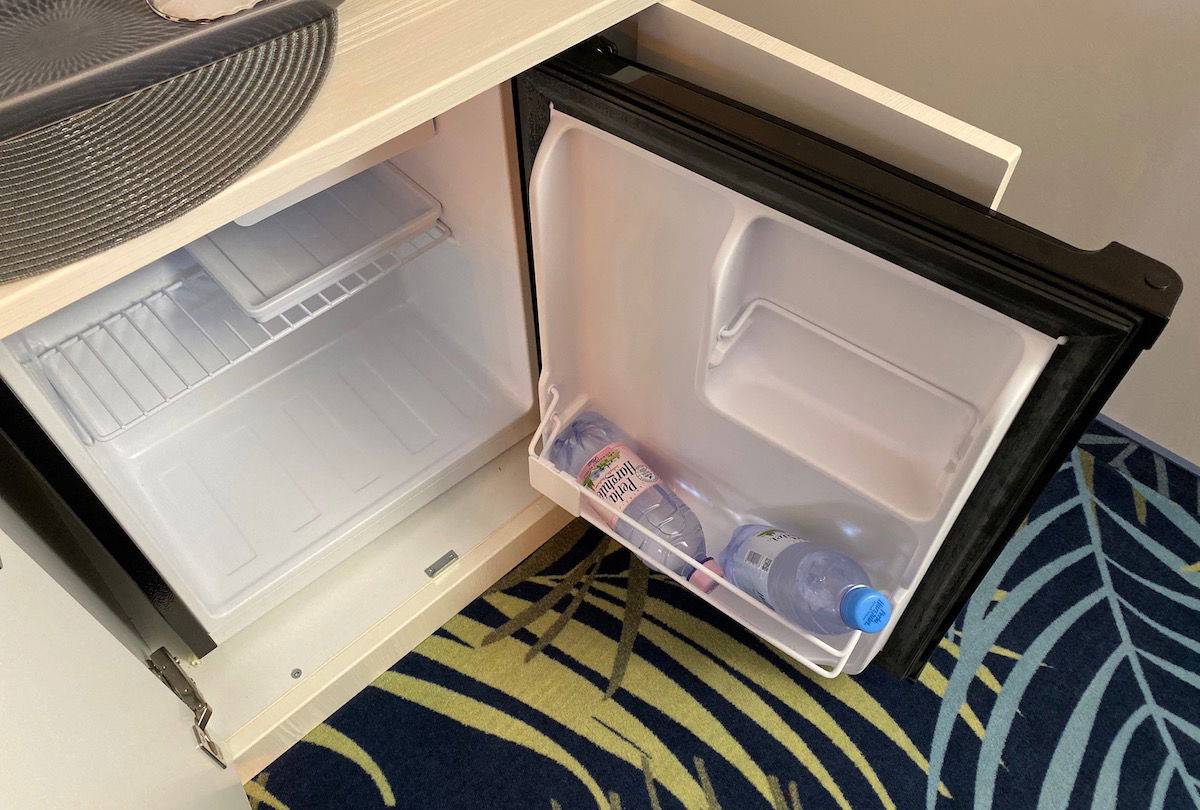 Art Hotel Sibiu mini-fridge
The main window had views that were mostly obstructed by the building next door.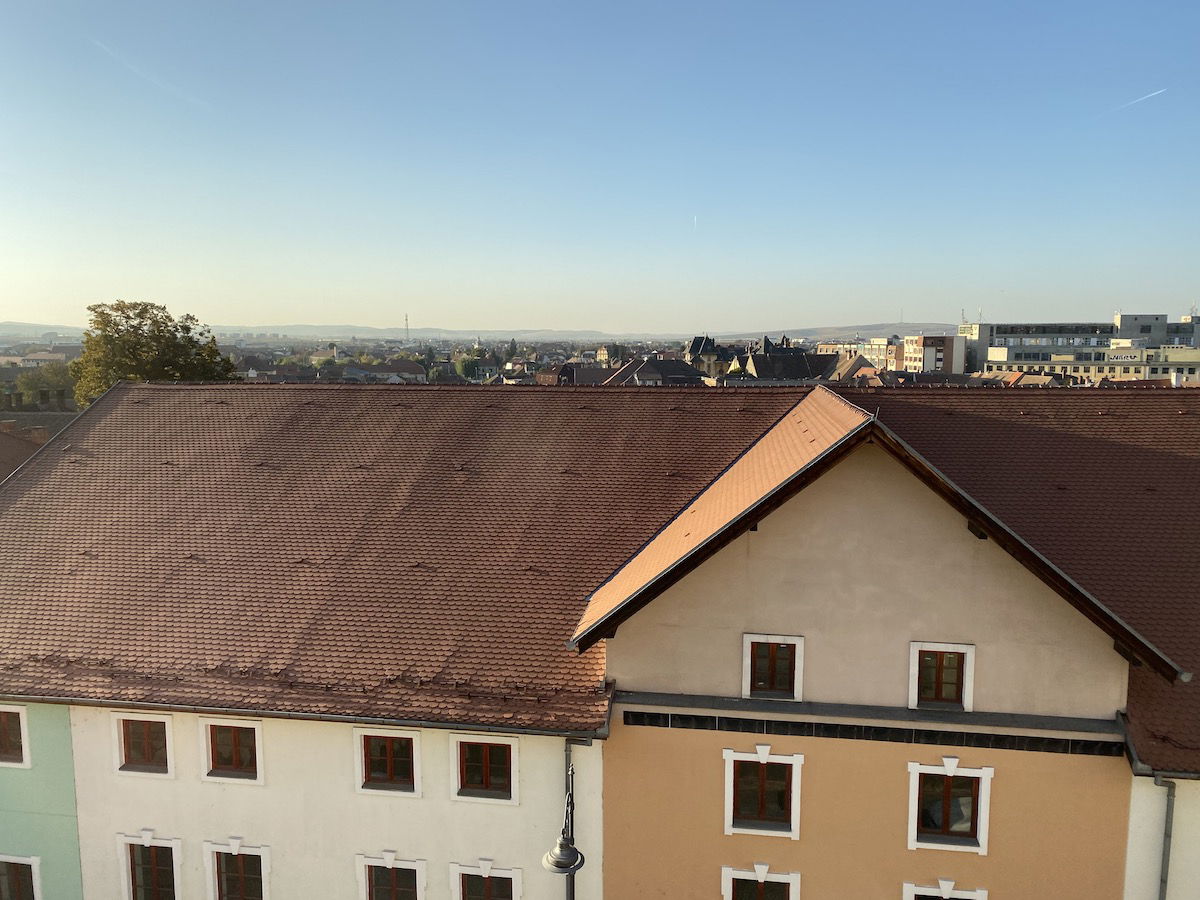 Art Hotel Sibiu room view
Meanwhile there was an incredible view out of one of the windows behind the bed.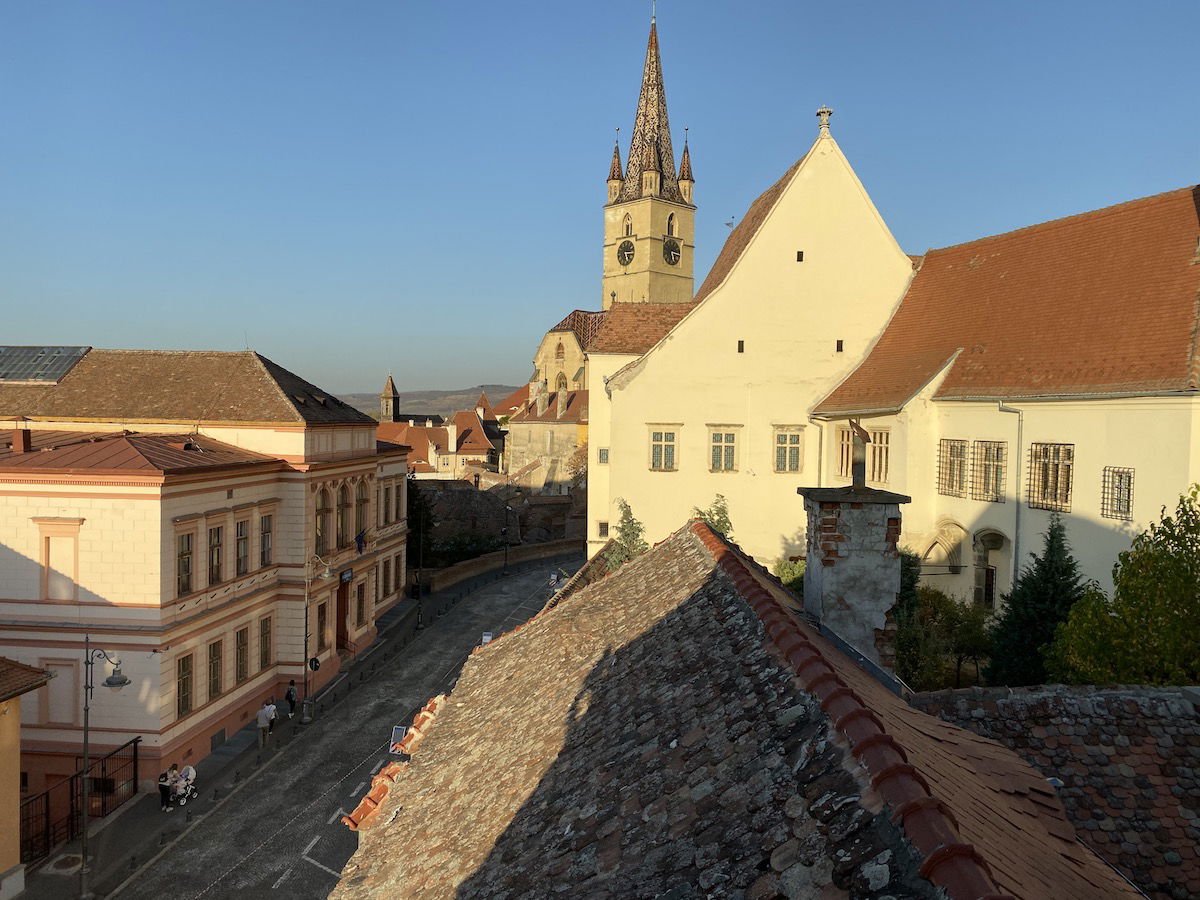 Art Hotel Sibiu room view
The bathroom was separated from the bedroom by a glass shield, which felt very W Hotel-esque. The bathroom had a sink, a bathtub, a walk-in shower, and a toilet.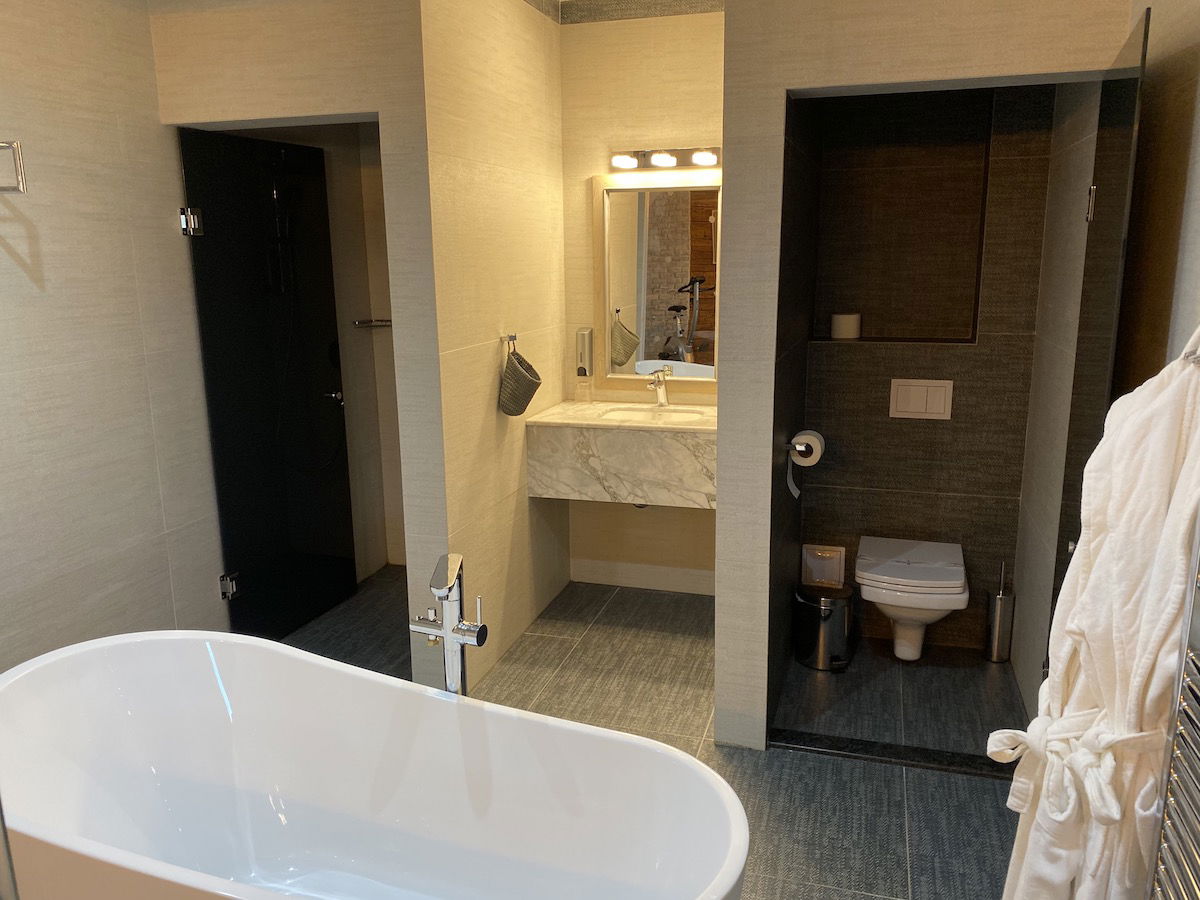 Art Hotel Sibiu bathroom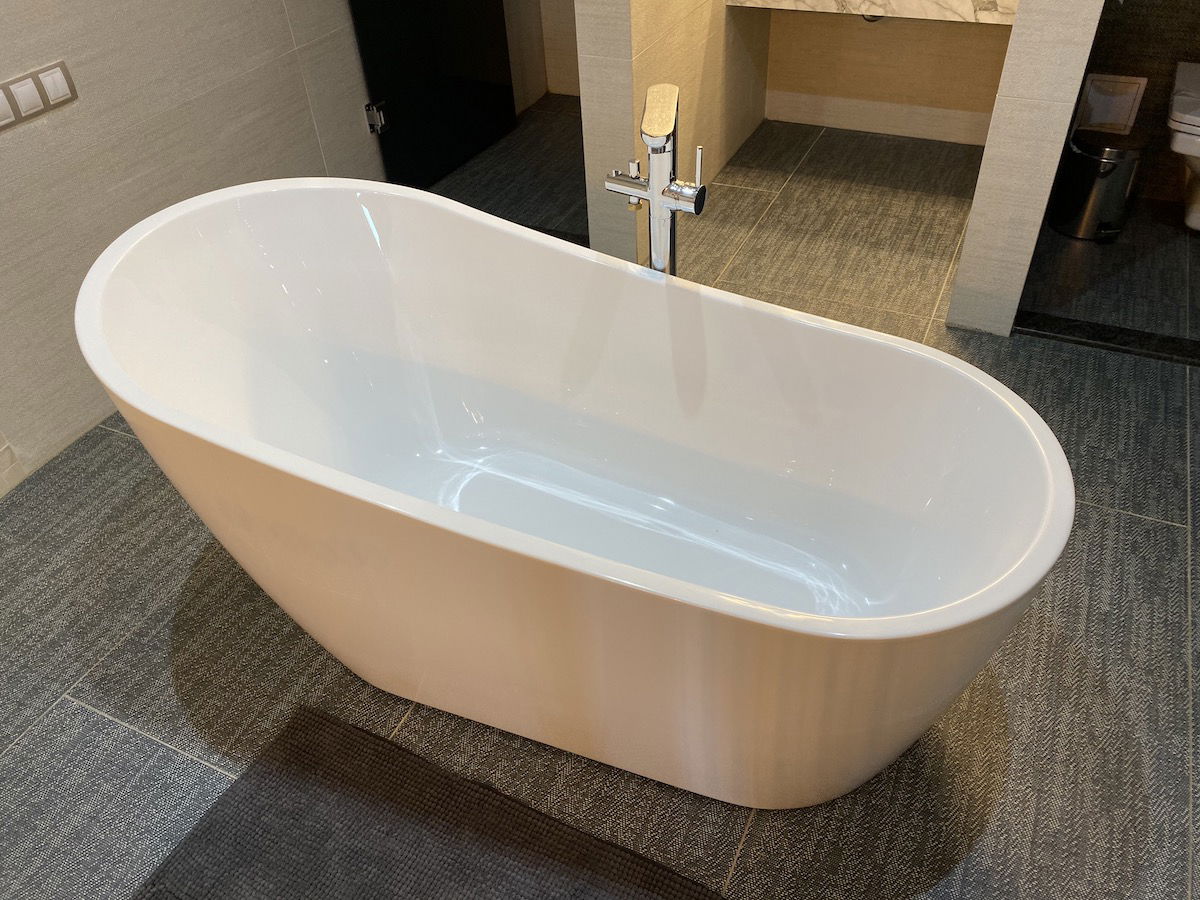 Art Hotel Sibiu bathtub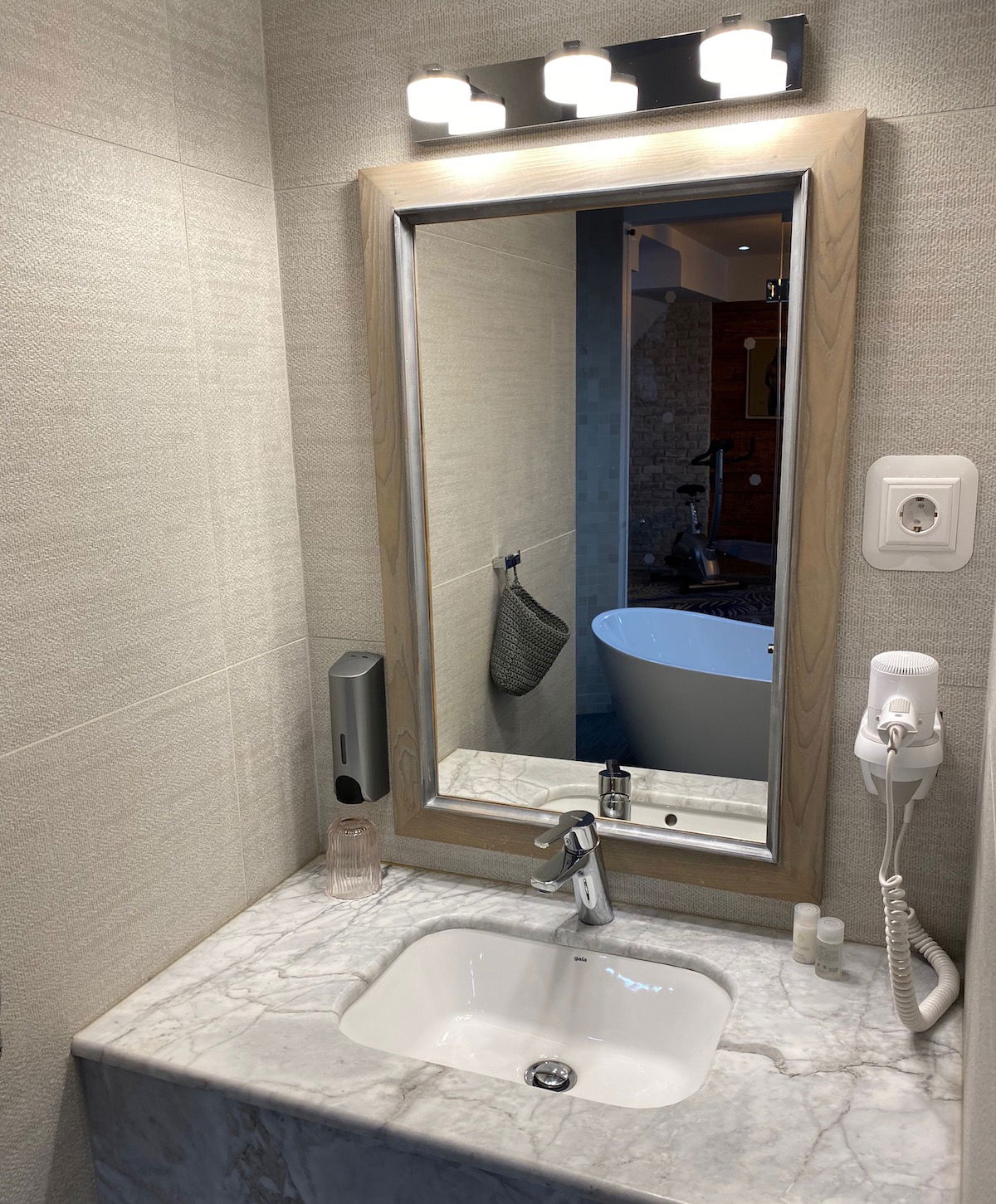 Art Hotel Sibiu bathroom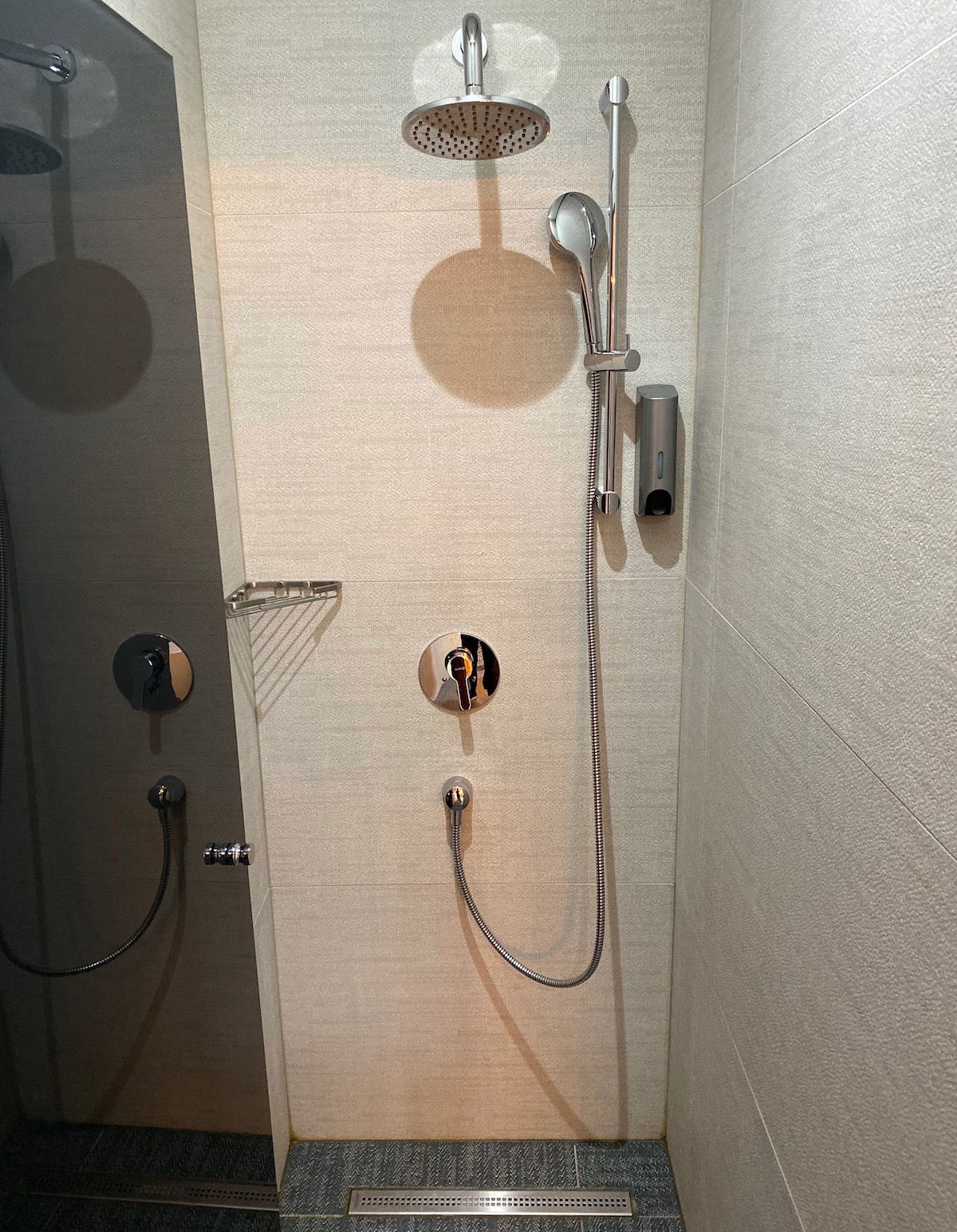 Art Hotel Sibiu shower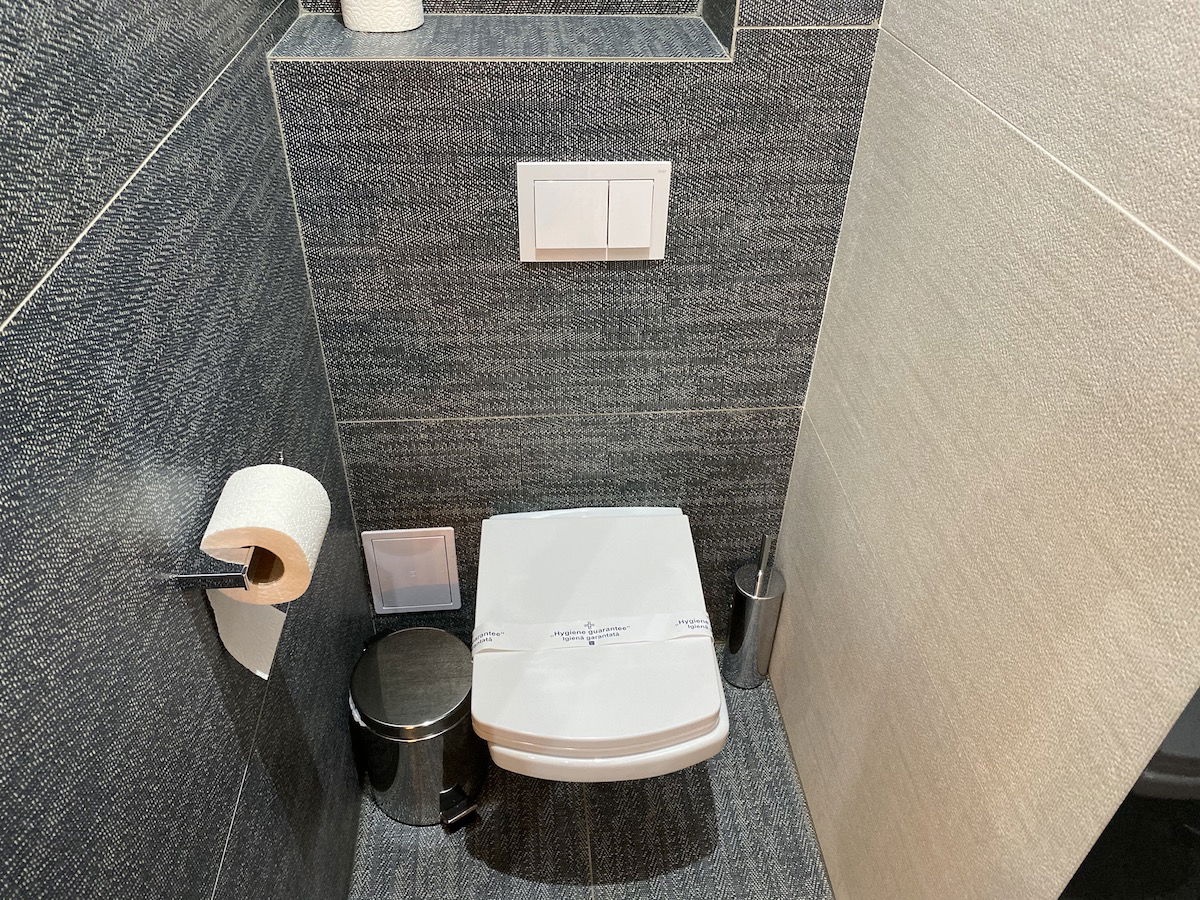 Art Hotel Sibiu toilet
All toiletries were in dispensers.
Wifi in the room was free and reasonably fast, so no complaints there.
Overall I thought the room was nice, though two major(ish) issues:
Despite turning the temperature to the lowest possible setting, the room got really hot at night, with no real option to open windows; Tiffany had the same issue
This isn't the hotel's fault, but there were church bells going off all night, about every 15 minutes… why on earth?
The temperature situation unfortunately greatly limited my sleep.
Art Hotel Breakfast
Rates at the Art Hotel include breakfast at Pablo Restaurant (located behind reception), and it's served from 7AM until 10AM on weekdays, and from 8AM until 11AM on weekends. We got to breakfast at 8:03AM, and it was packed, and we managed to get the last table.
It's funny, because up until this point we assumed we basically had the hotel to ourselves, since we didn't see anyone else.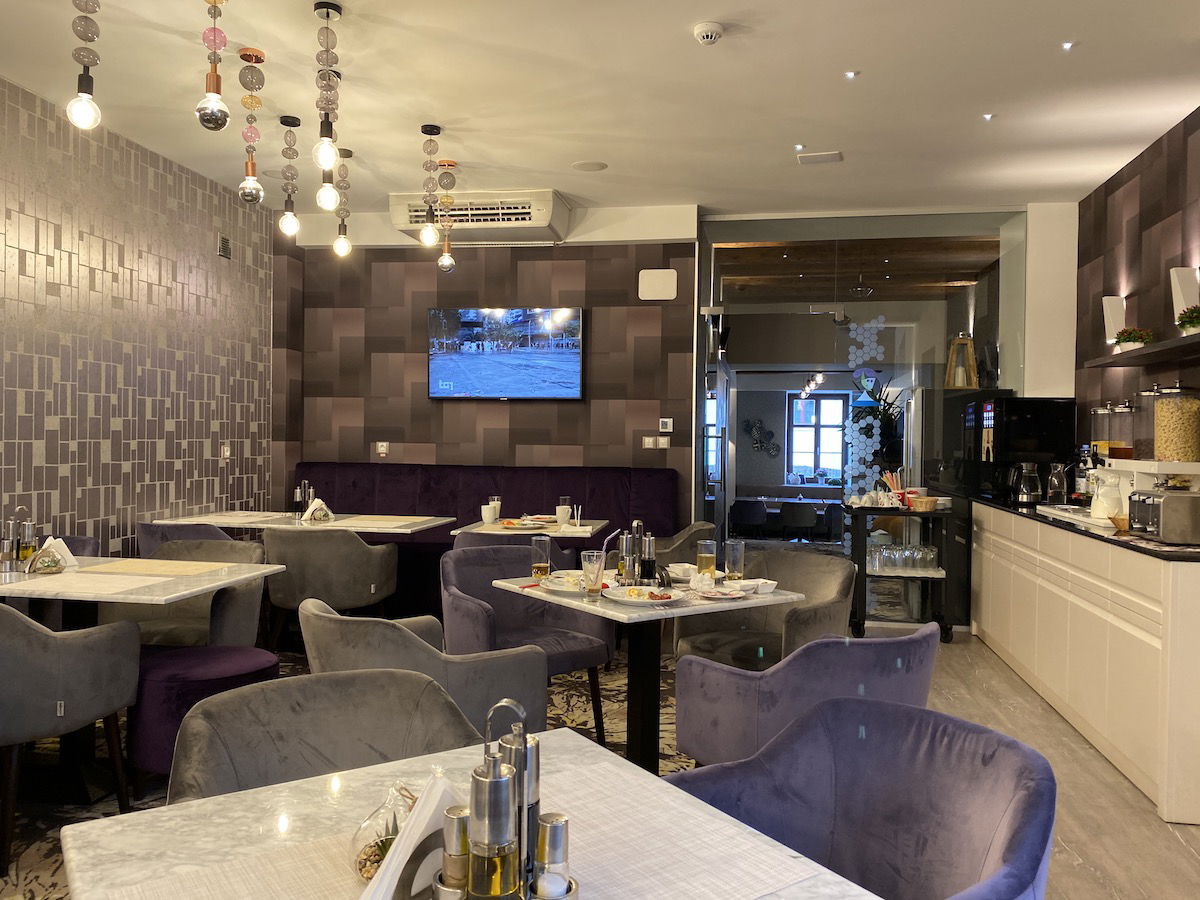 Art Hotel Sibiu restaurant
While the restaurant also had some outdoor seating, it was too cold in the morning to sit there.

Art Hotel Sibiu restaurant
The breakfast buffet was decent, and included self serve coffee, tea, and juice, to drink, and cereal, salad, fruit, yogurt, cheese, and bread, to eat.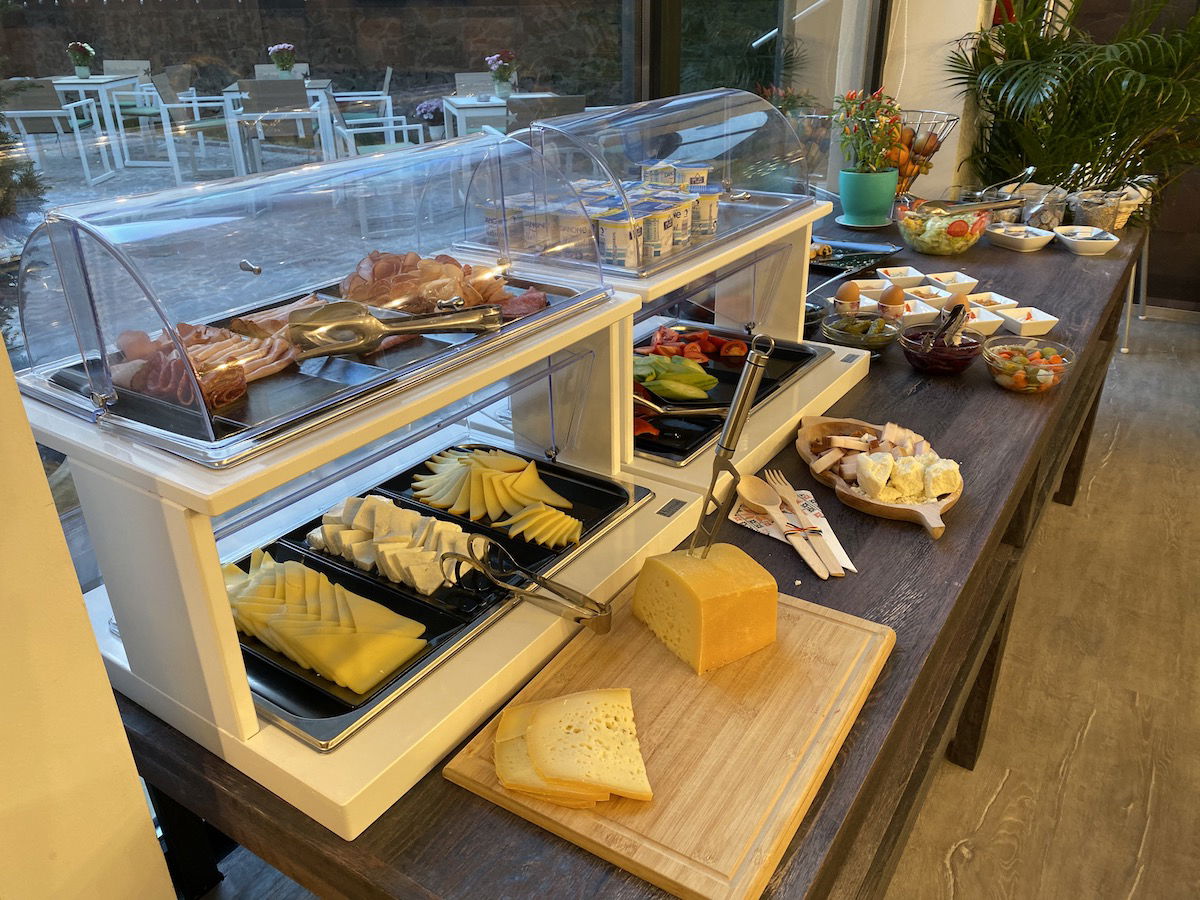 Art Hotel Sibiu breakfast buffet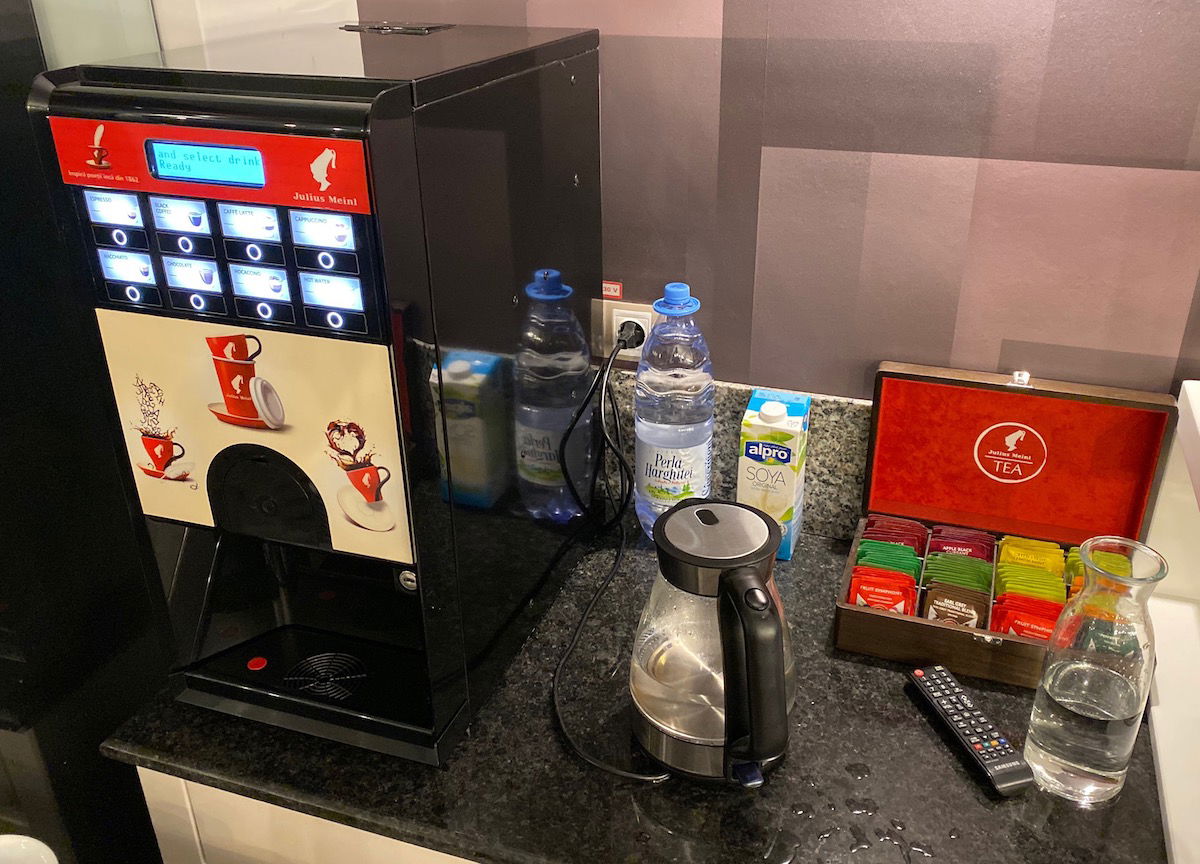 Art Hotel Sibiu breakfast buffet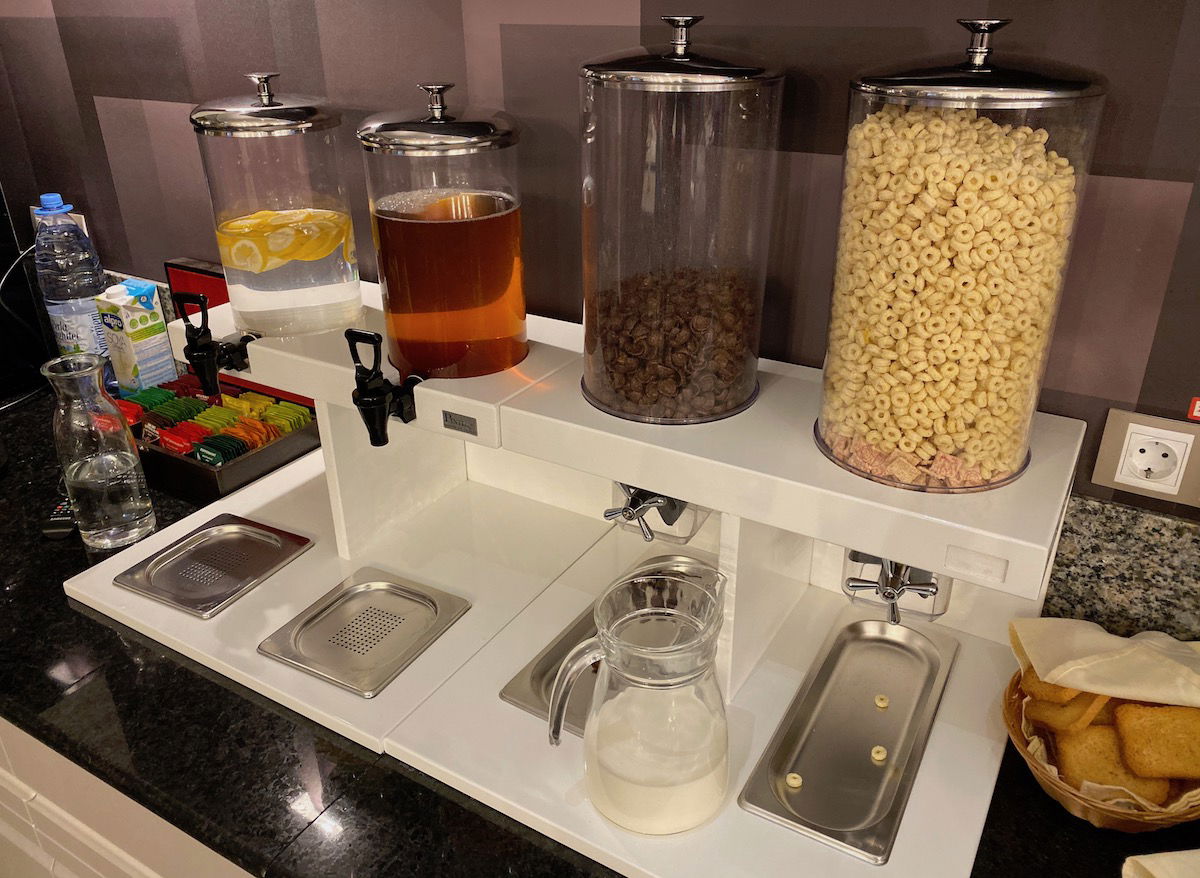 Art Hotel Sibiu breakfast buffet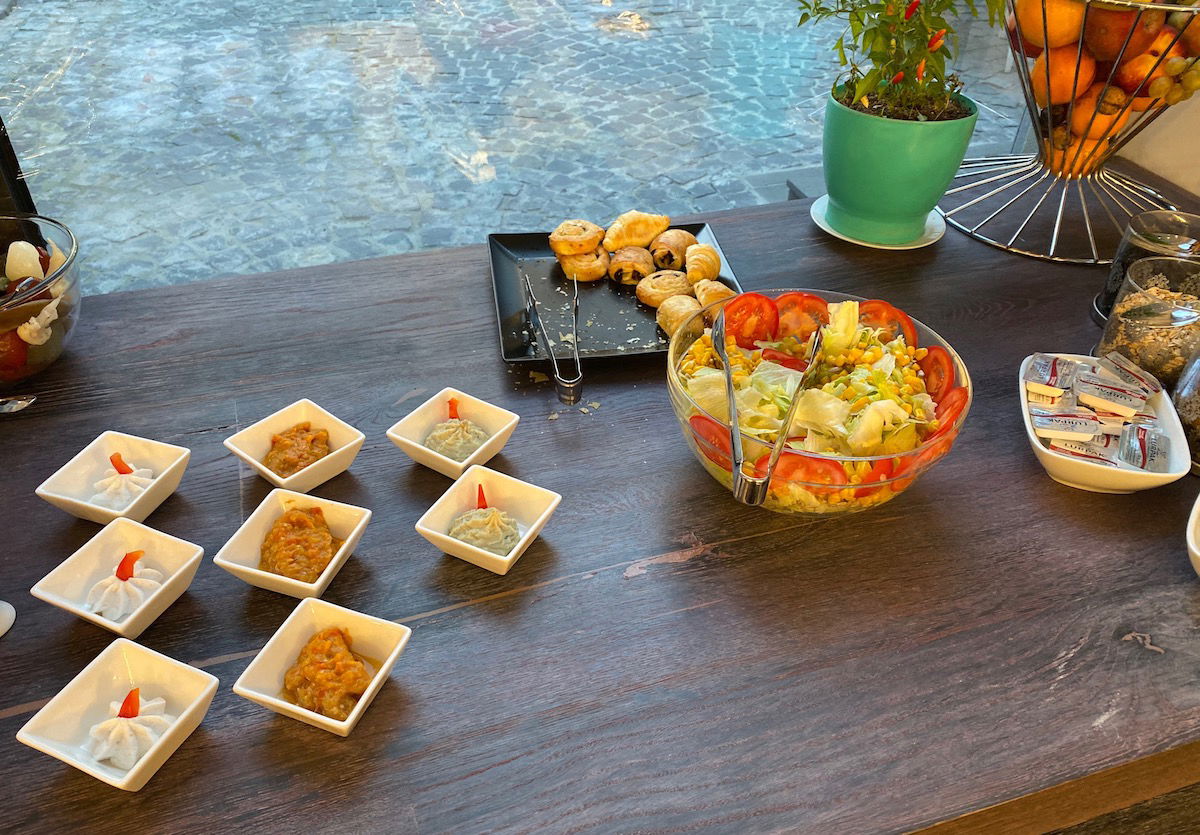 Art Hotel Sibiu breakfast buffet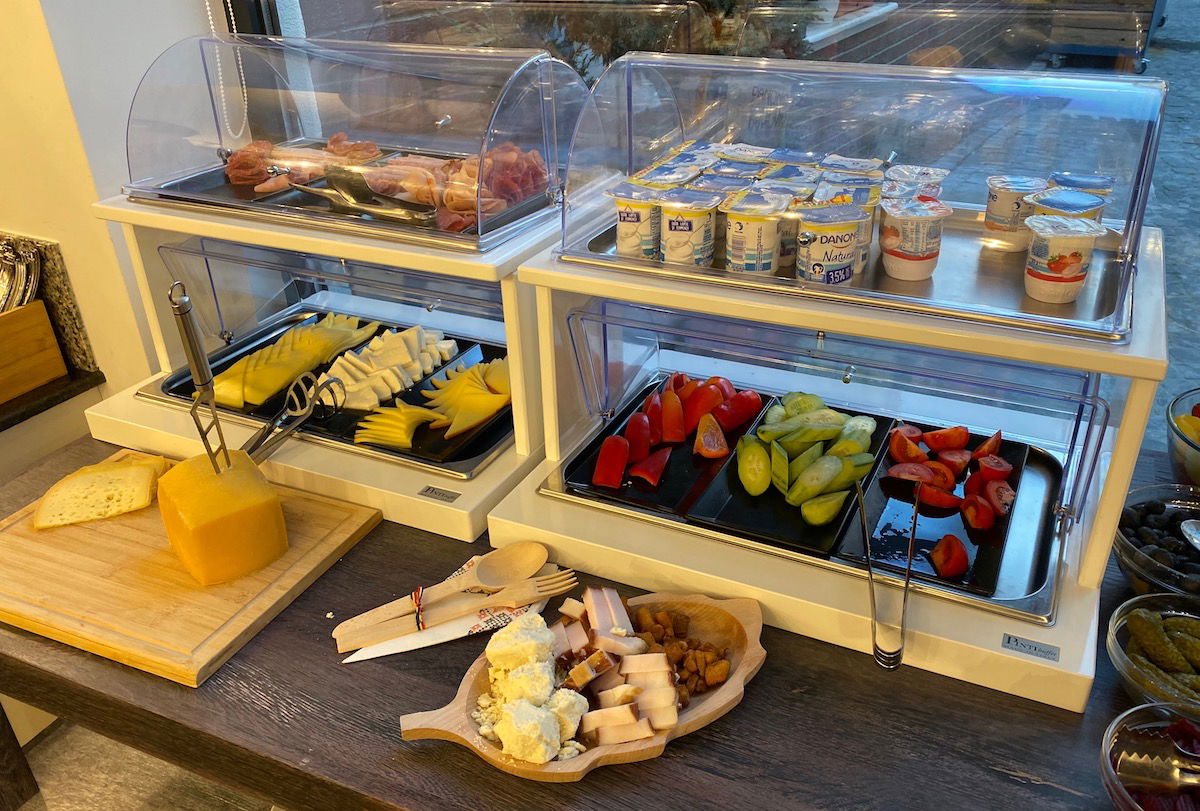 Art Hotel Sibiu breakfast buffet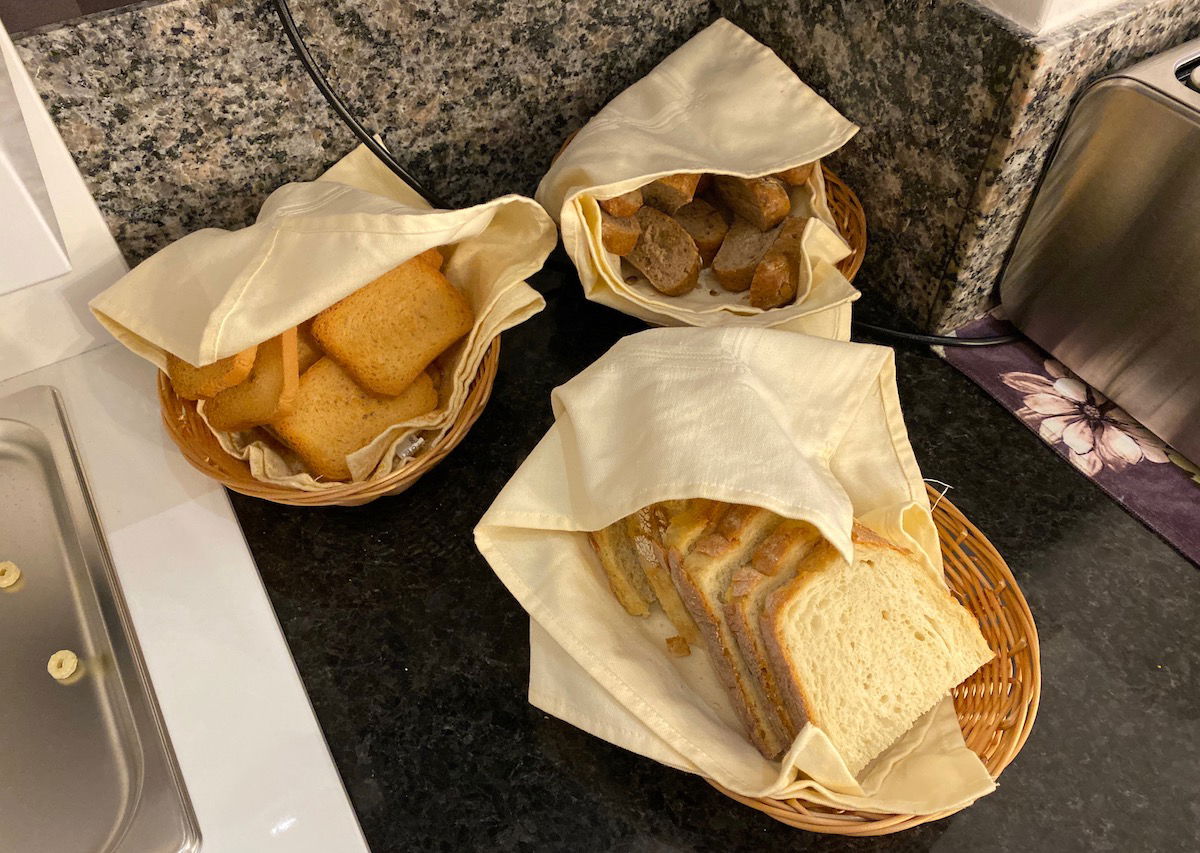 Art Hotel Sibiu breakfast buffet
As far as hot options go, there were two types of eggs and sausage.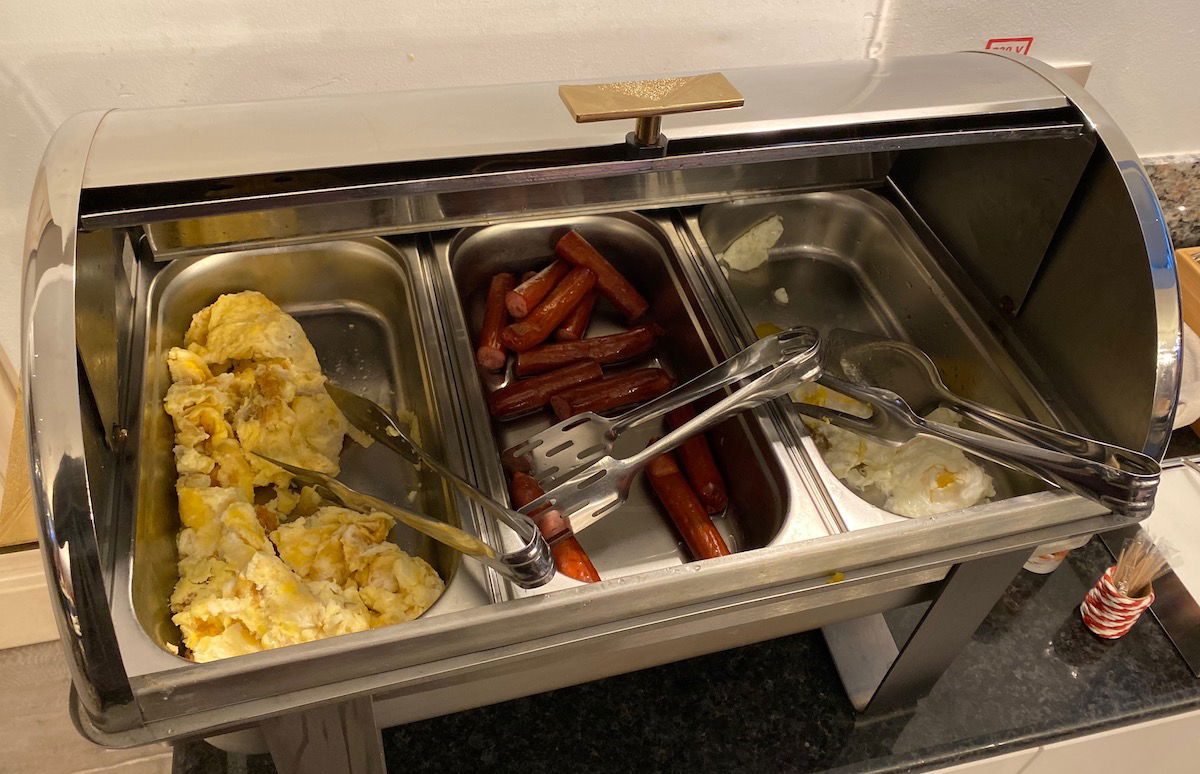 Art Hotel Sibiu breakfast buffet
We checked out of the Art Hotel at around 9:30AM, as we had a shockingly delightful group brunch ahead of us.
Art Hotel Sibiu Bottom Line
Art Hotel has a great location in Sibiu and spacious rooms. Unfortunately the hot temperatures at night meant I didn't sleep well, and that's kind of an important part of a hotel stay.
Also, I thought the decor was pretty nice overall, and some effort was put into it, though I also felt like it was a bit cookie cutter and lacked charm for a local hotel. As you'll see in reviews of some of the places we stayed at afterwards, this place did feel a bit "generic."
Assuming temperature in the room isn't an issue, I feel pretty indifferent about this place. It ultimately had a good location, though I'd be curious to try something different if I returned to Sibiu.
Like I said, the hotel is cute, but when you see a couple of the places we stayed at afterwards, the charm of this place simply can't compare.