---
To start off our second full day in Romania, we headed out to the countryside of Transylvania, and the tiny hamlet of Veseud.
I can't remember where I first heard of these Saturday brunches, but I was instantly enamored by the idea. The brunch moves from place to place during the season, so different towns and villages get some additional exposure.
Transylvanian Brunch Review
Brunches (and other local culinary events) are hosted by Eat Local, in partnership with Asociatia My Transylvania. Tickets were 21 Euro each, and were easily purchased online and downloaded to my phone.
We arrived a bit early, so spent some time walking around the fortified church in the center of Veseud (seemingly all these Saxon villages have a fortified church in the center).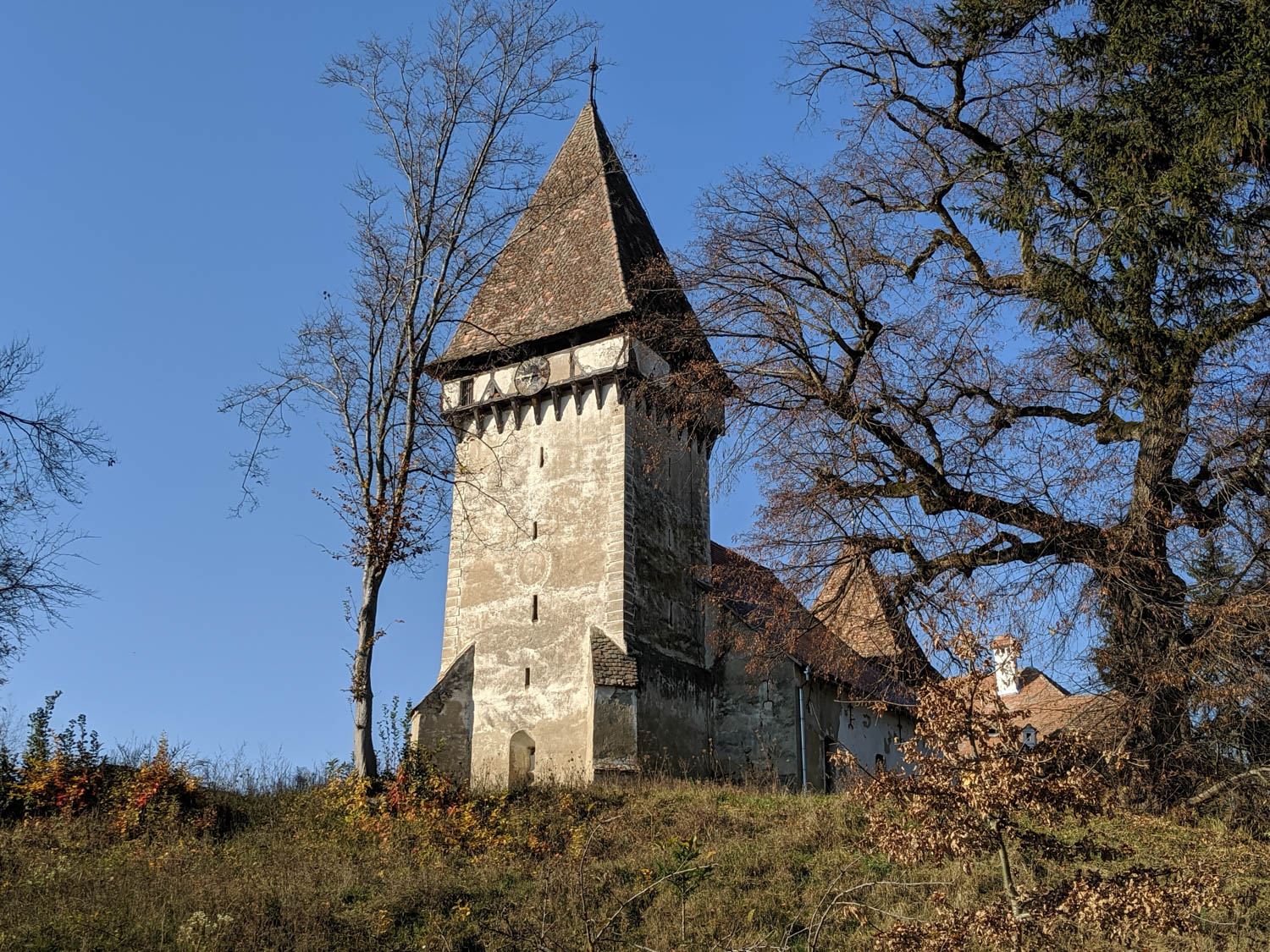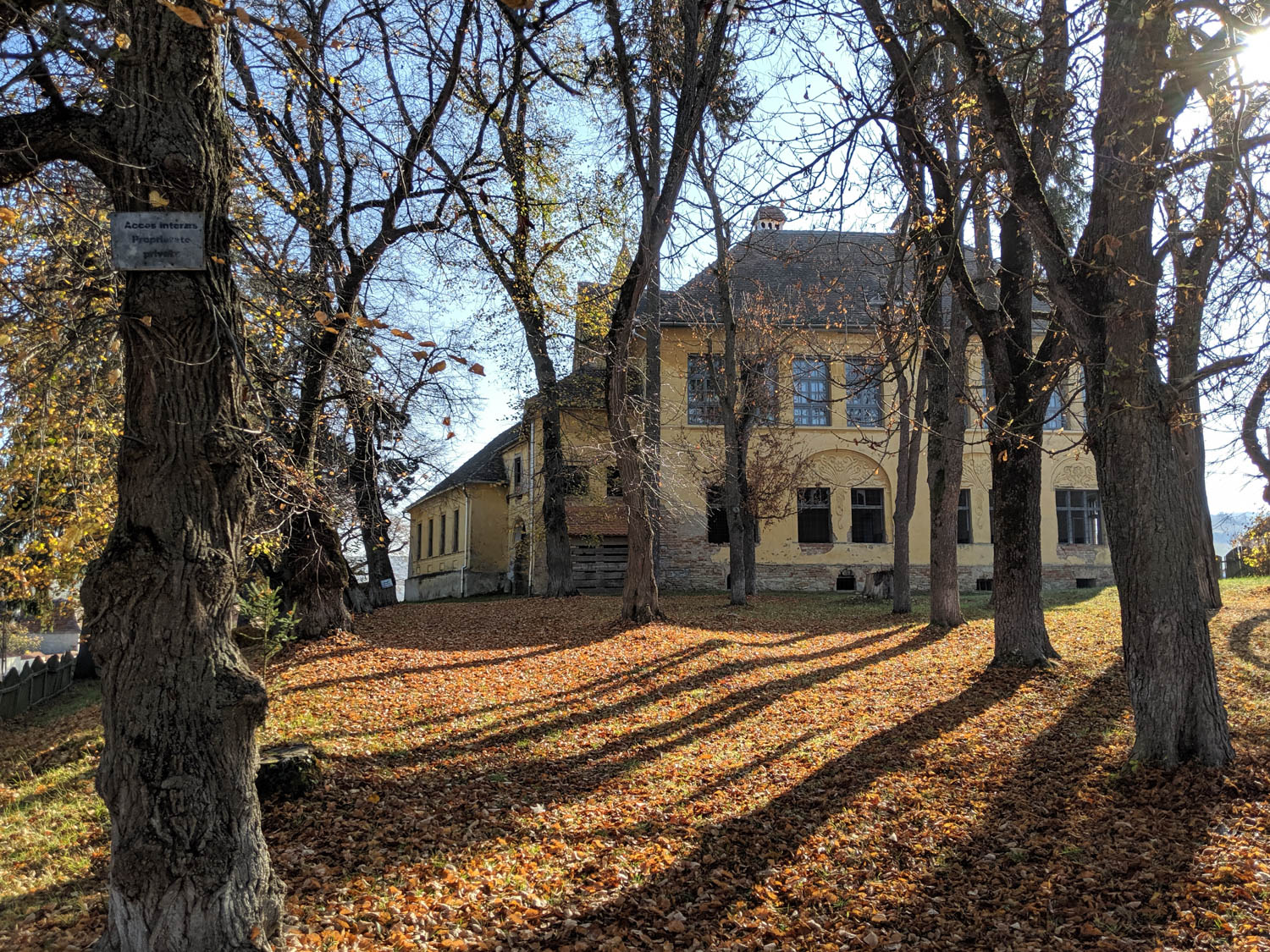 There weren't any signs, or really even signs of life when we arrived, but about 5 minutes before the event was supposed to start other guests started arriving. The brunch was hosted at a cute guest house, and everyone entered through the side gate.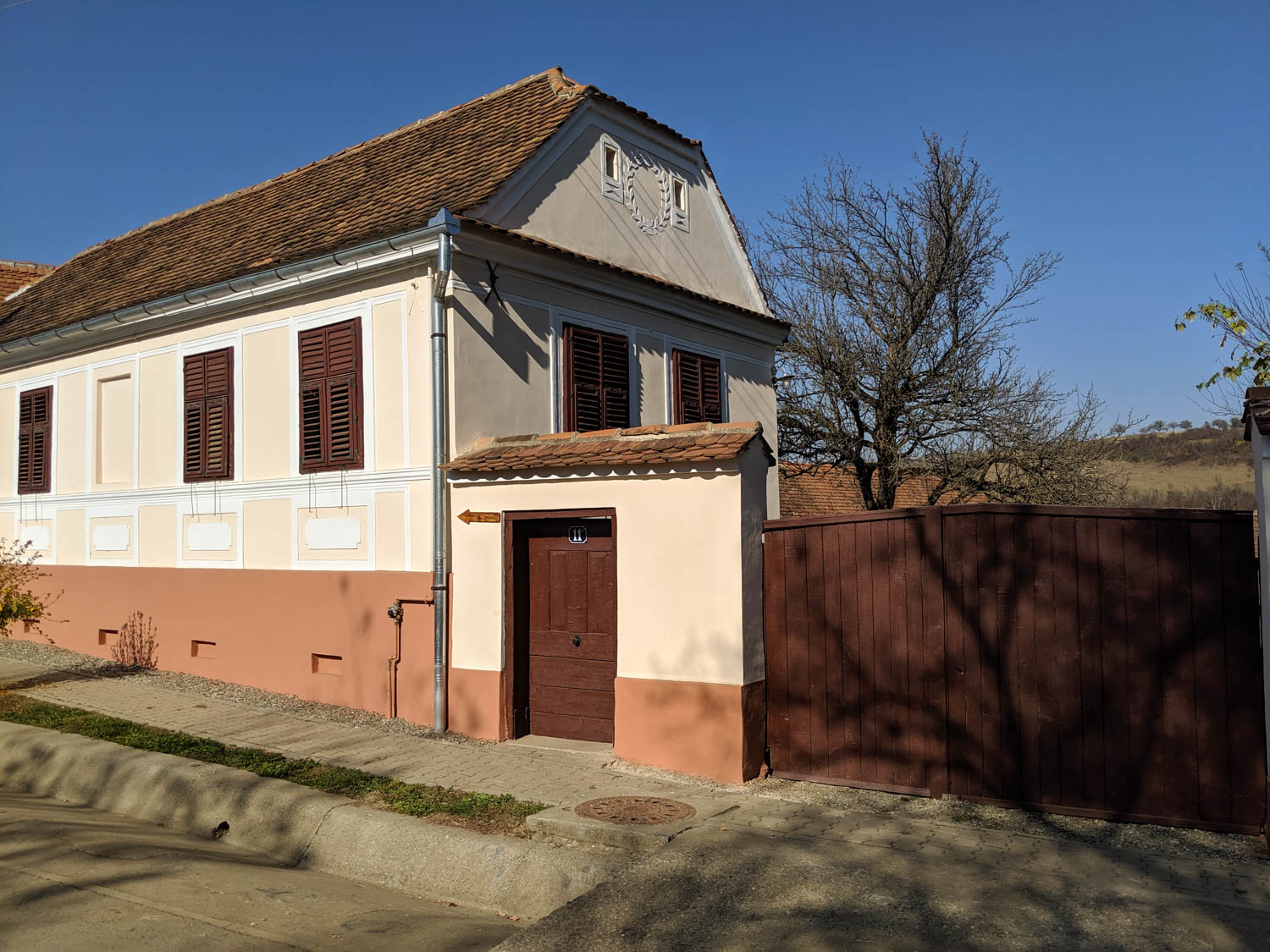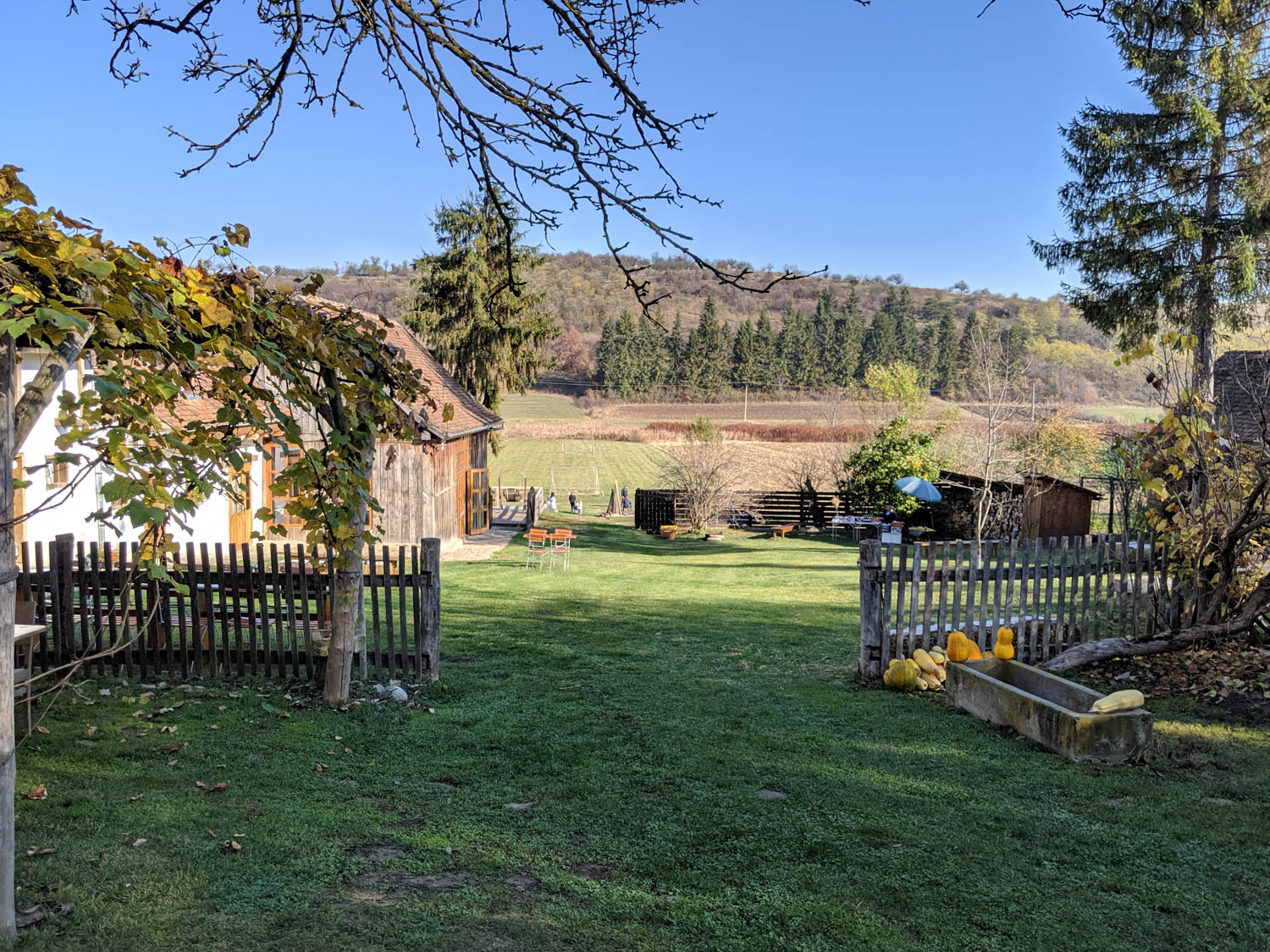 The yard opened up to the fields in the valley below, and we had absolutely perfect autumn weather. Tables, benches, and hay bales dotted the garden, providing seating for the brunch.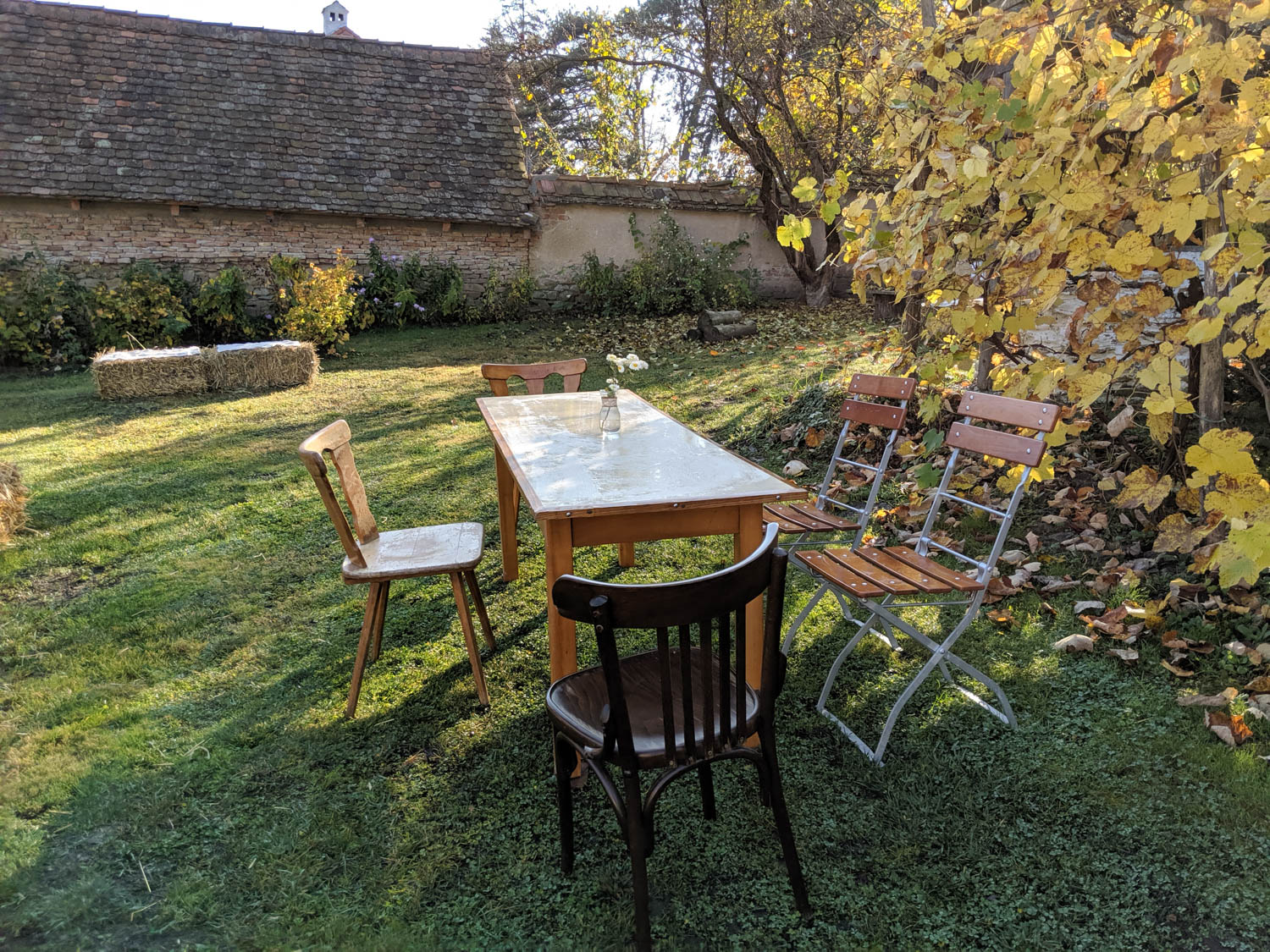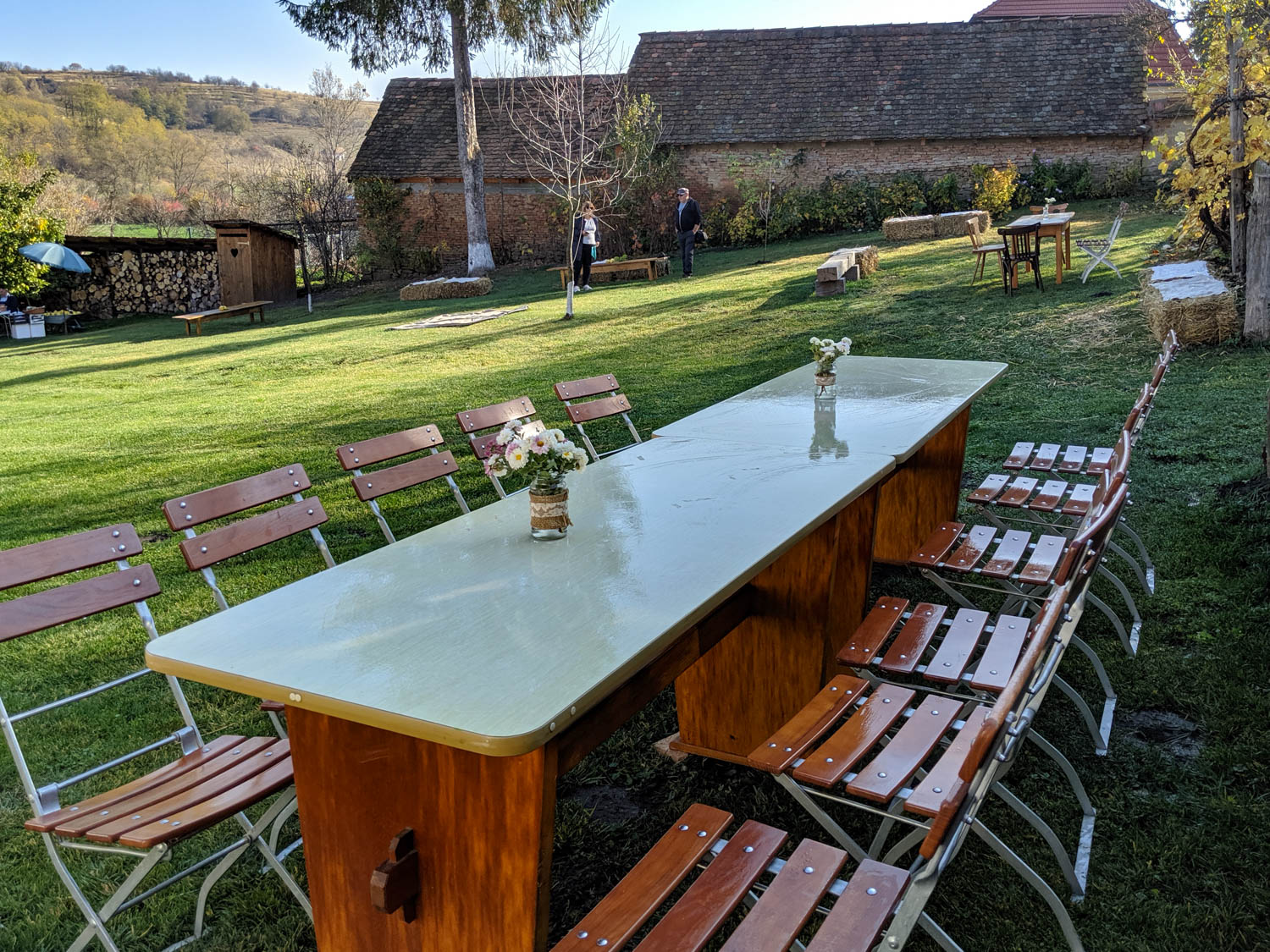 Also how cute is this outhouse? (actual toilets were available in the main building)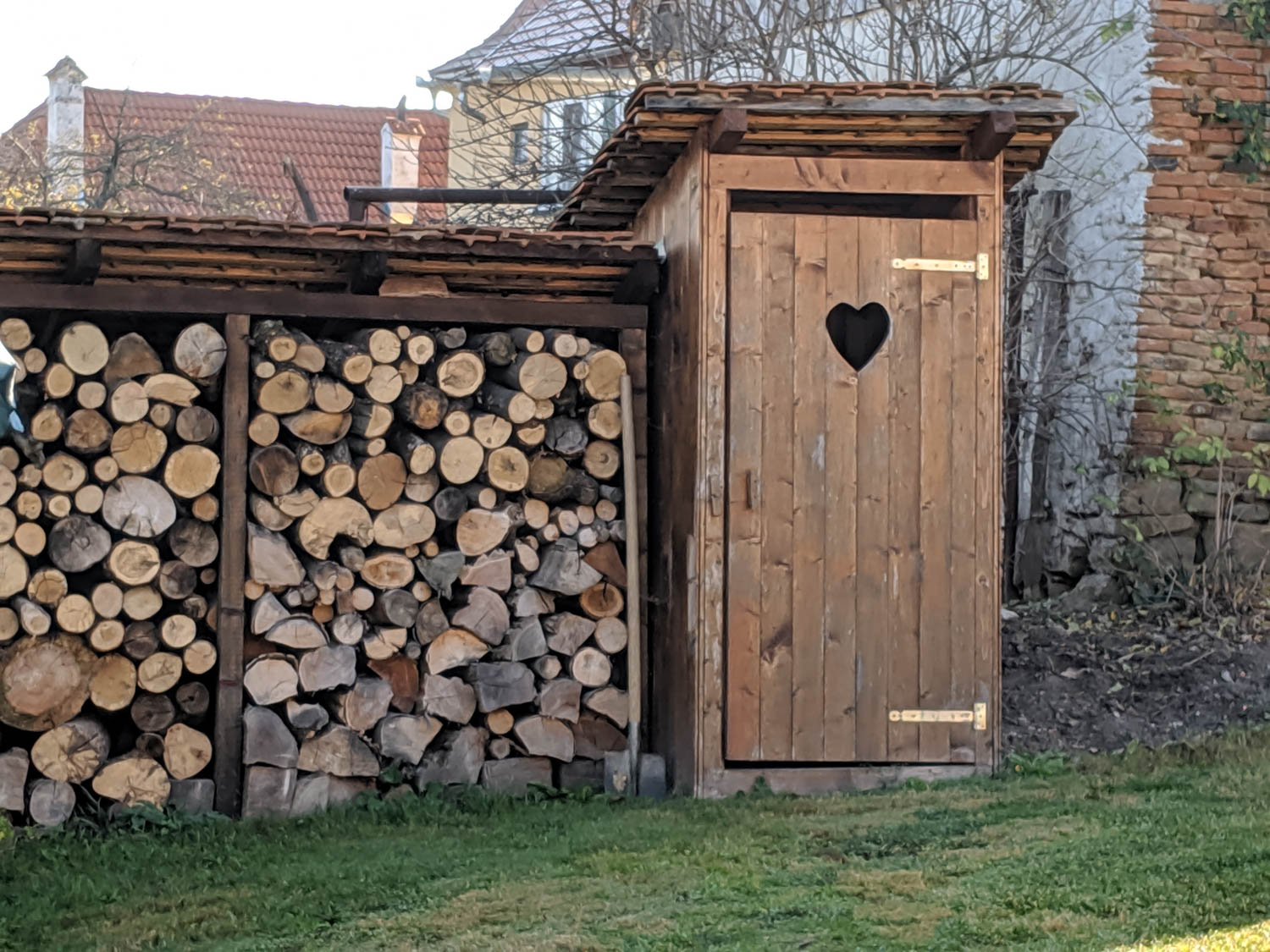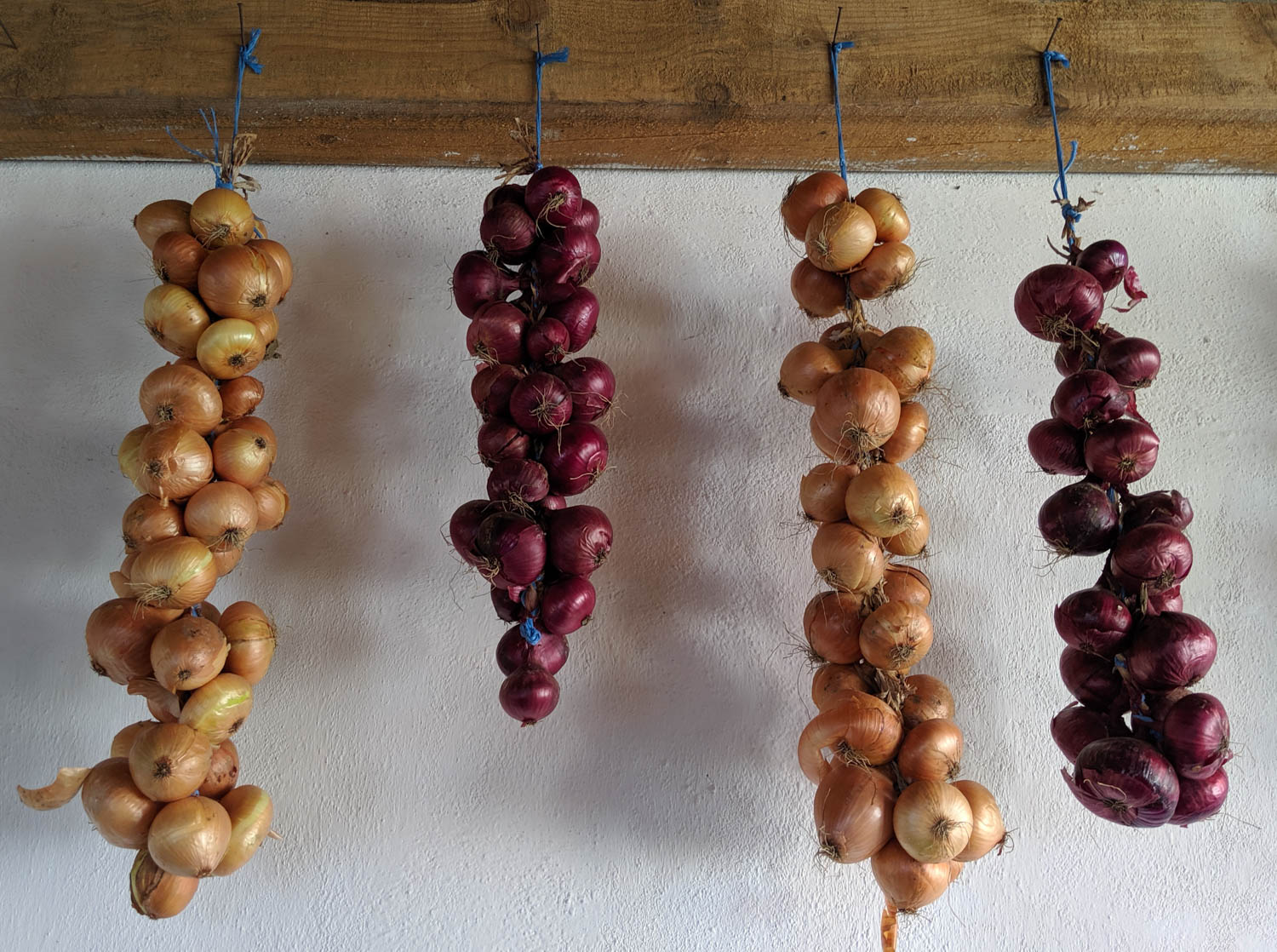 The event hosts made a point of introducing themselves to us (and all the other guests as they arrived). We were the only English-speaking attendees, which is apparently quite common. It was explained that typically there are a handful of German tourists, but that for this brunch all the other guests were Romanian.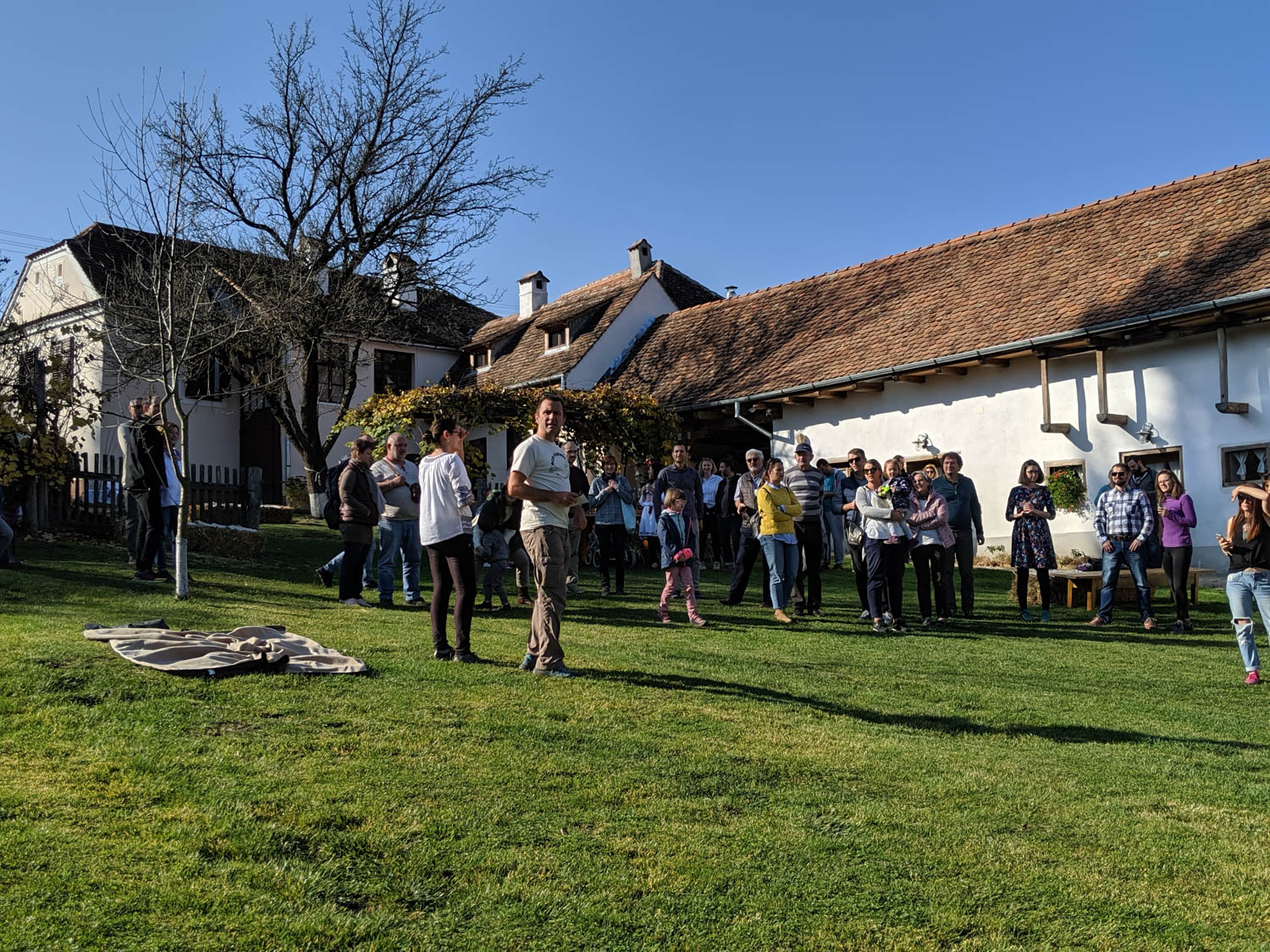 So they very graciously translated everything just for us.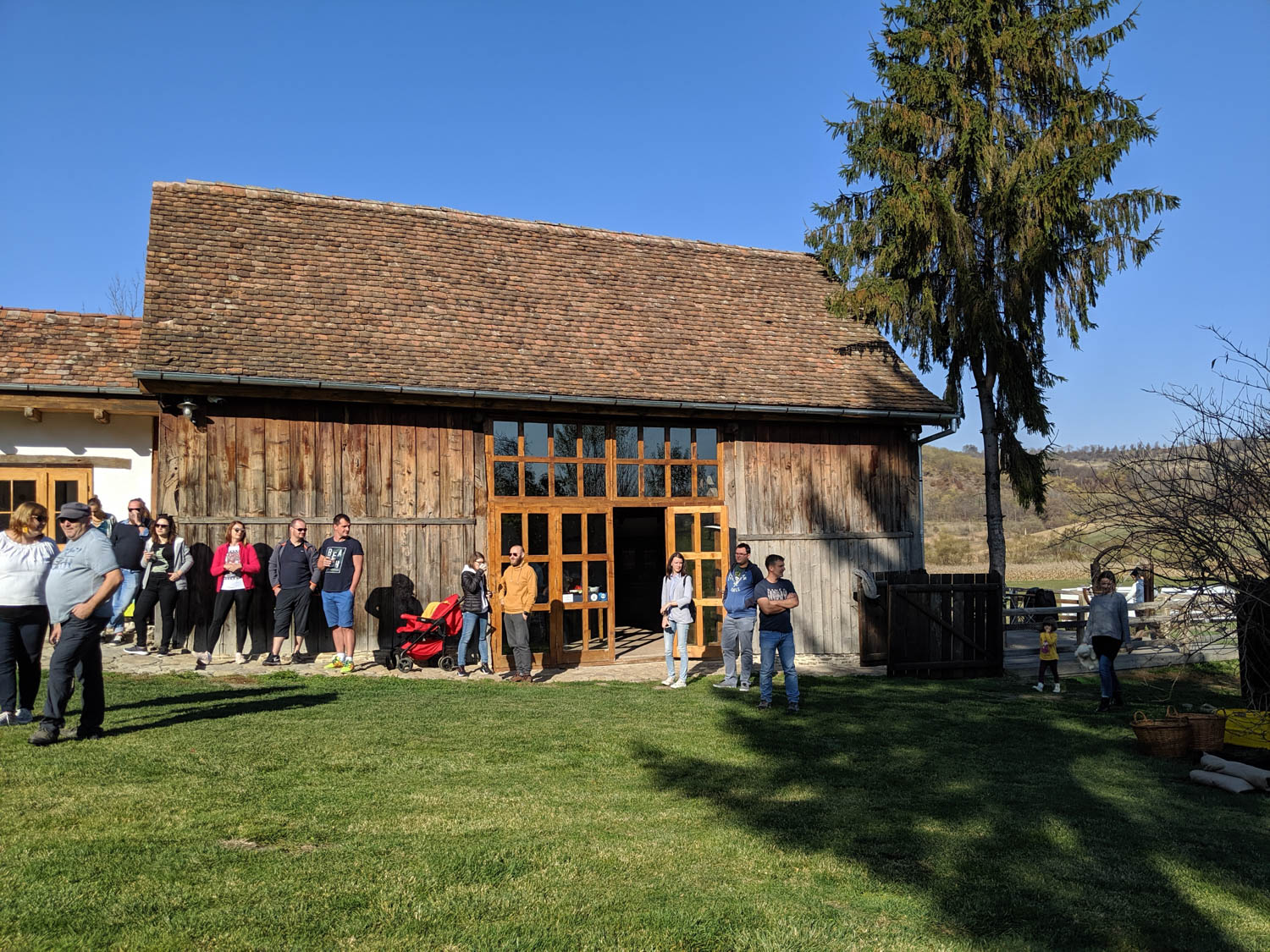 After a quick introduction, the buffet was opened. Coffee, tea, and lemonade were set out near the garden.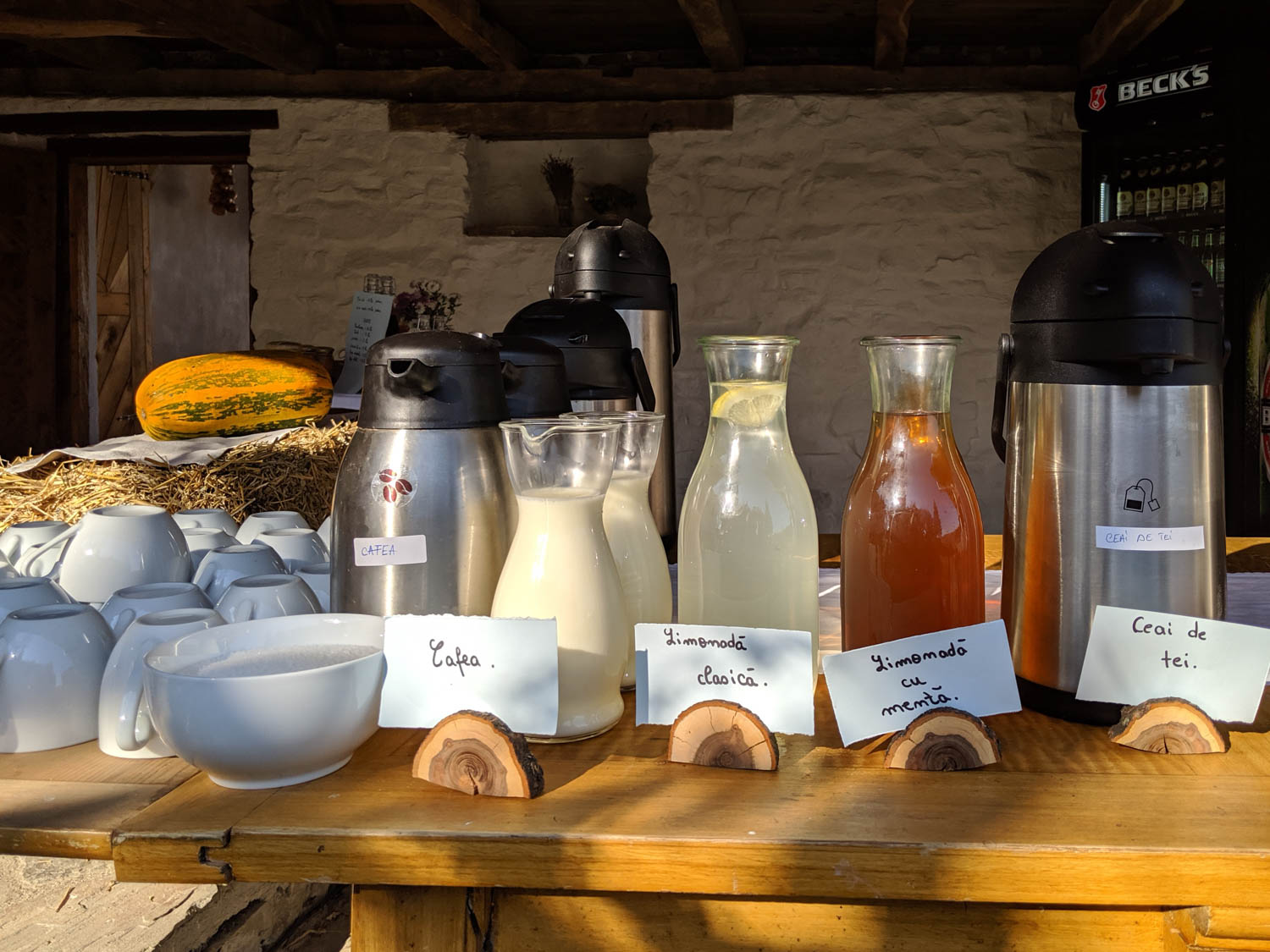 And then a plentiful spread, with a focus on local vegetables, was laid out in one of the buildings.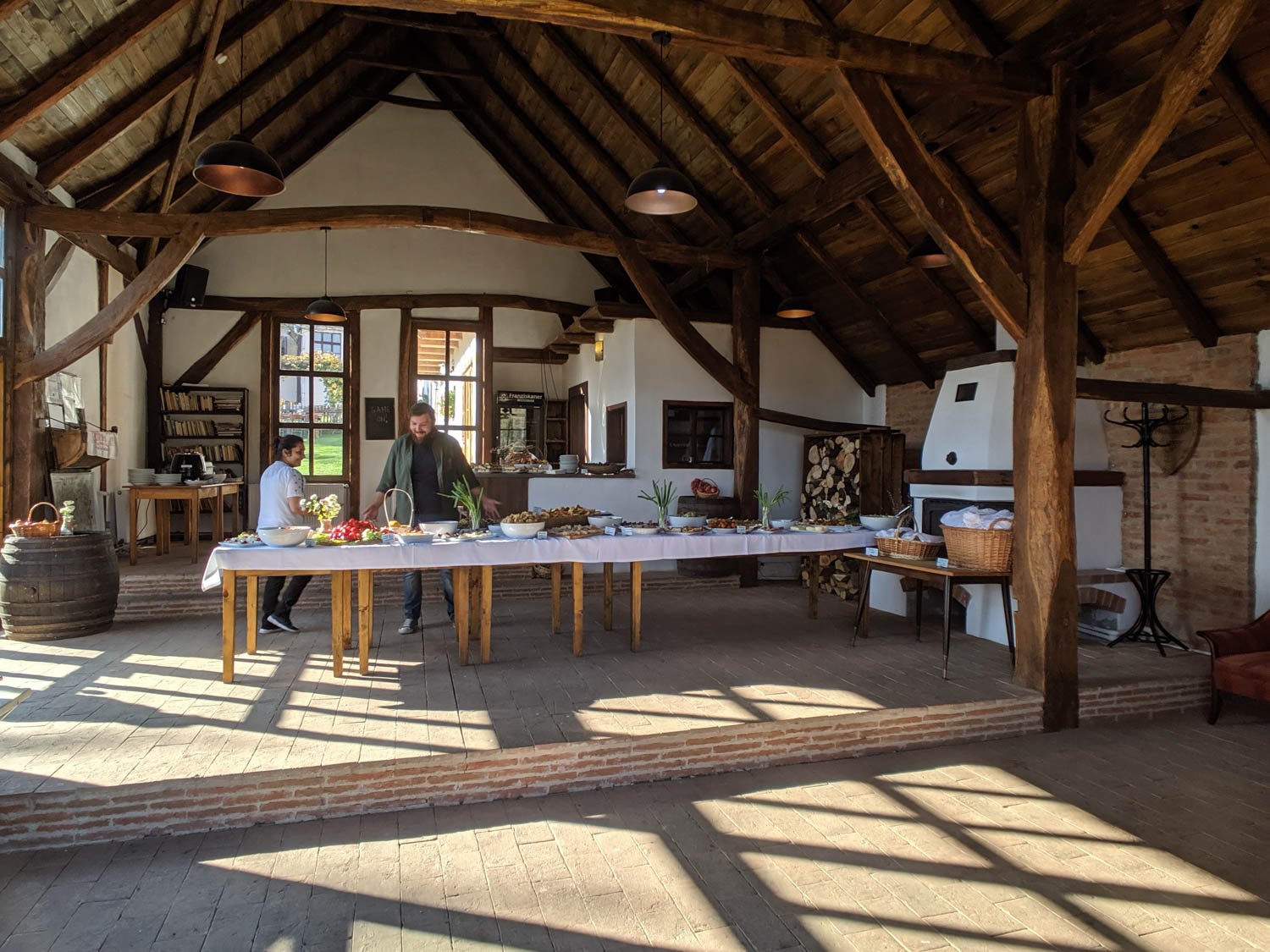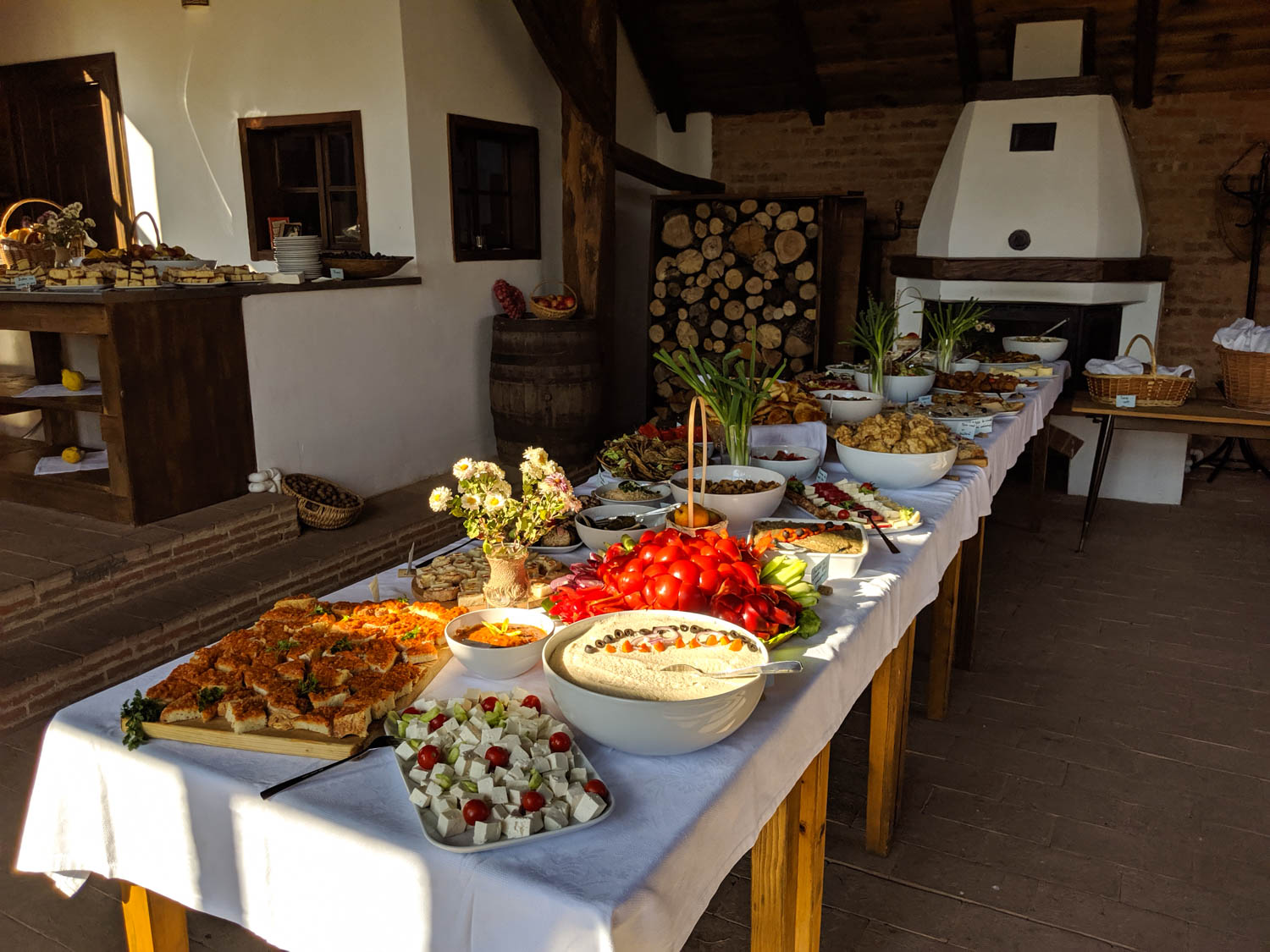 There were some hot dishes as well: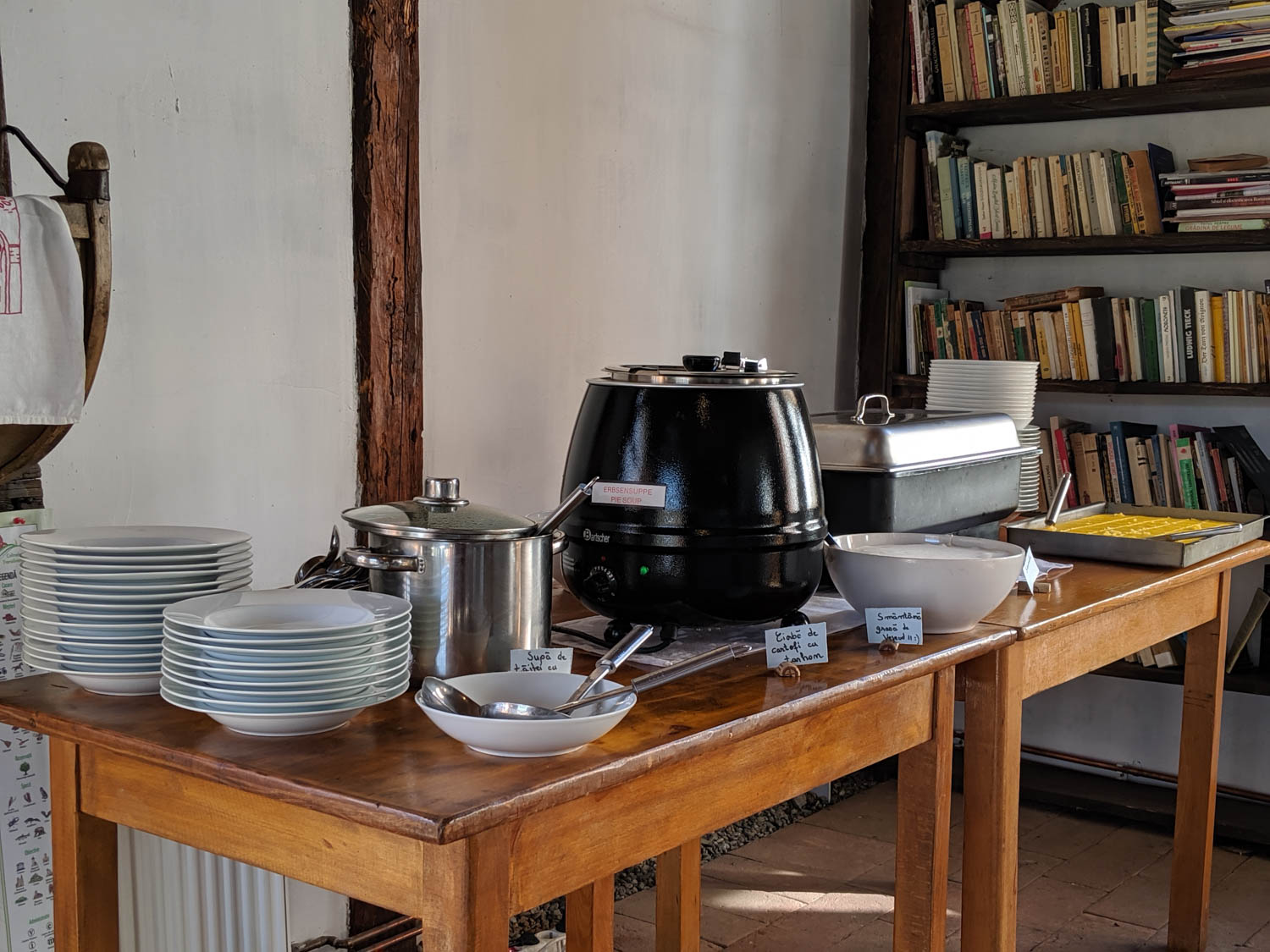 And several types of breads and pastries: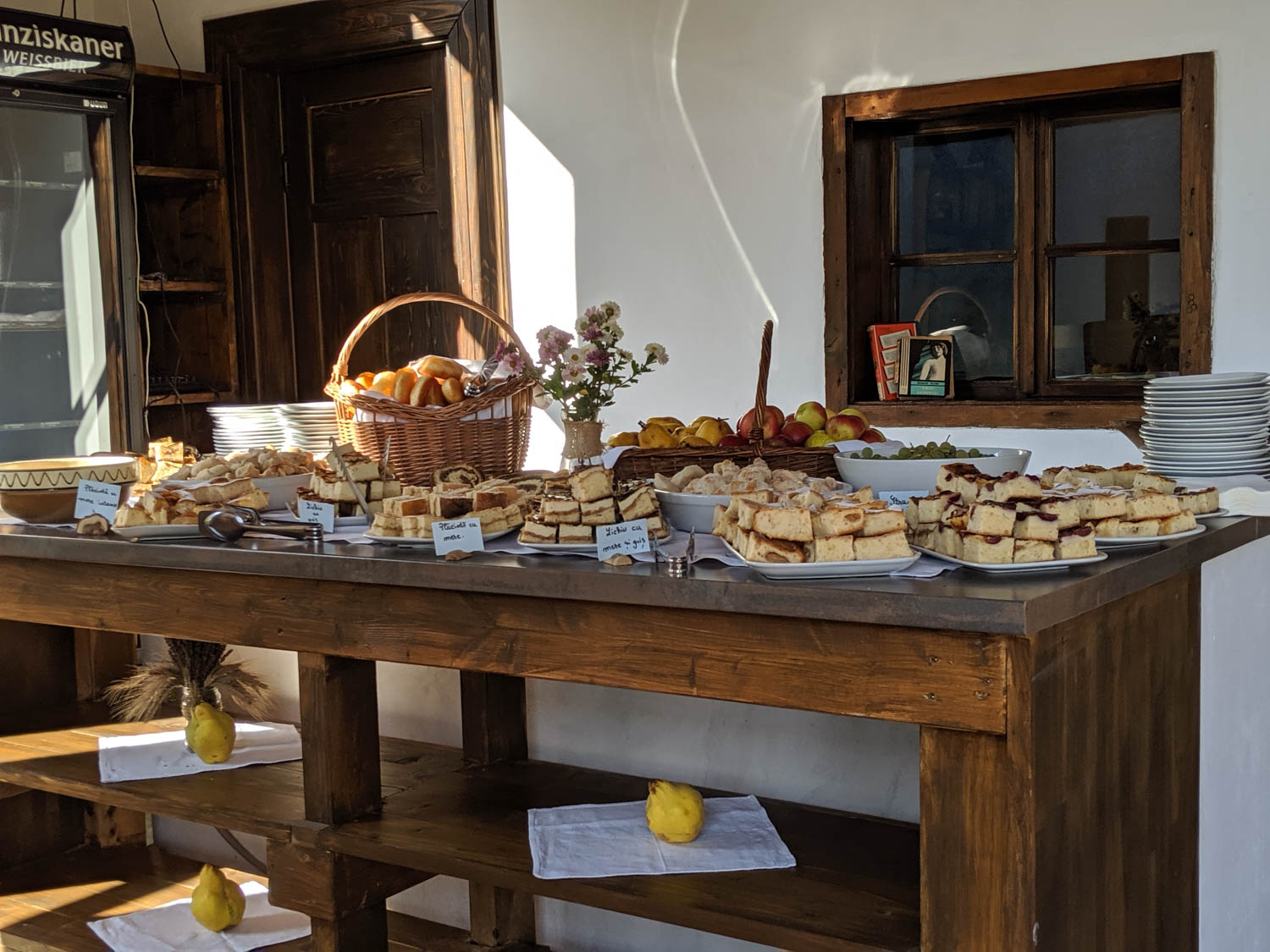 I have no idea what most of these foods were, and was hesitant to try many of the non-obvious ones given that it wasn't necessarily easy to tell what might have grains involved, so I'm unfortunately going to have to let the pictures speak for themselves.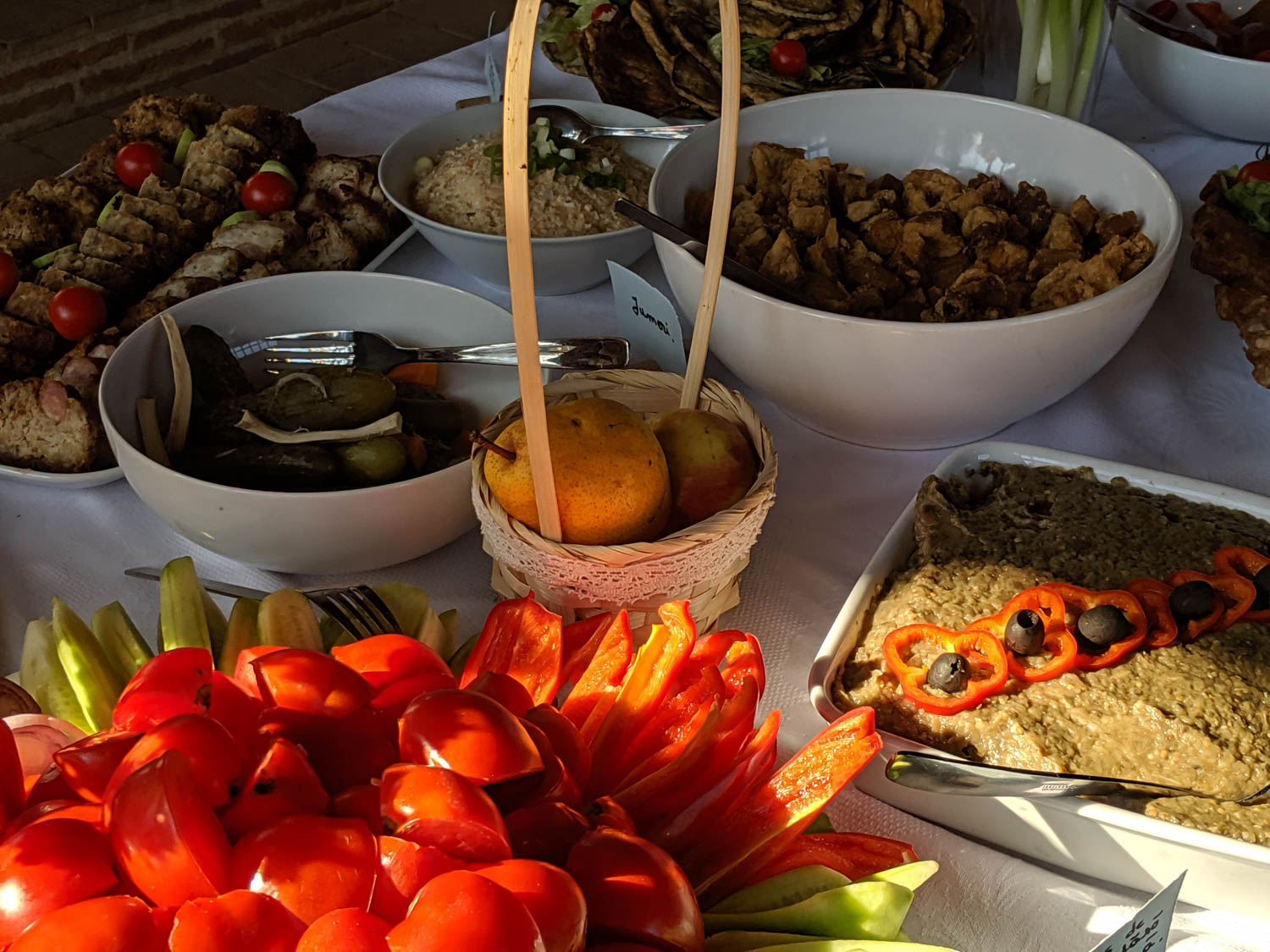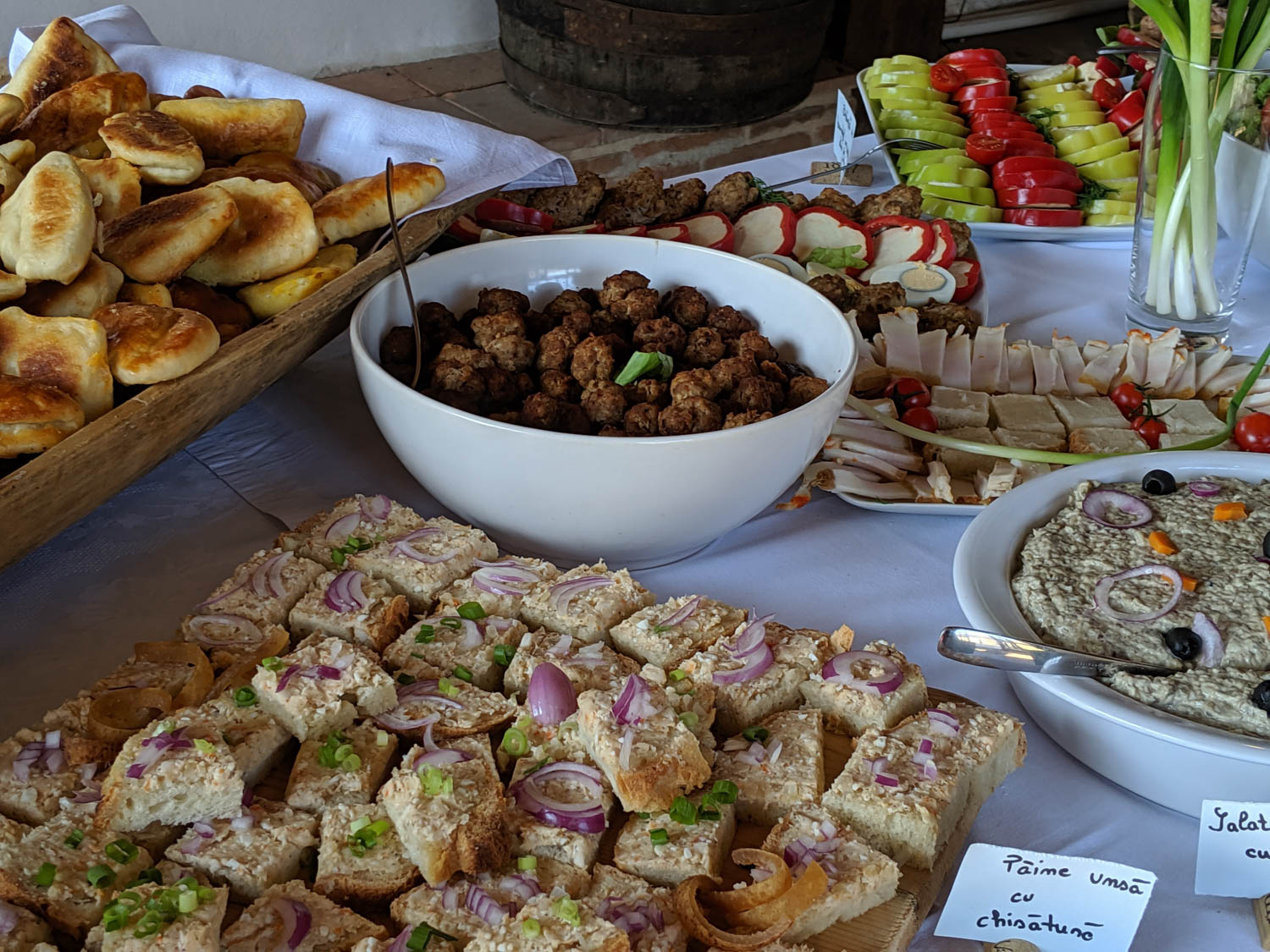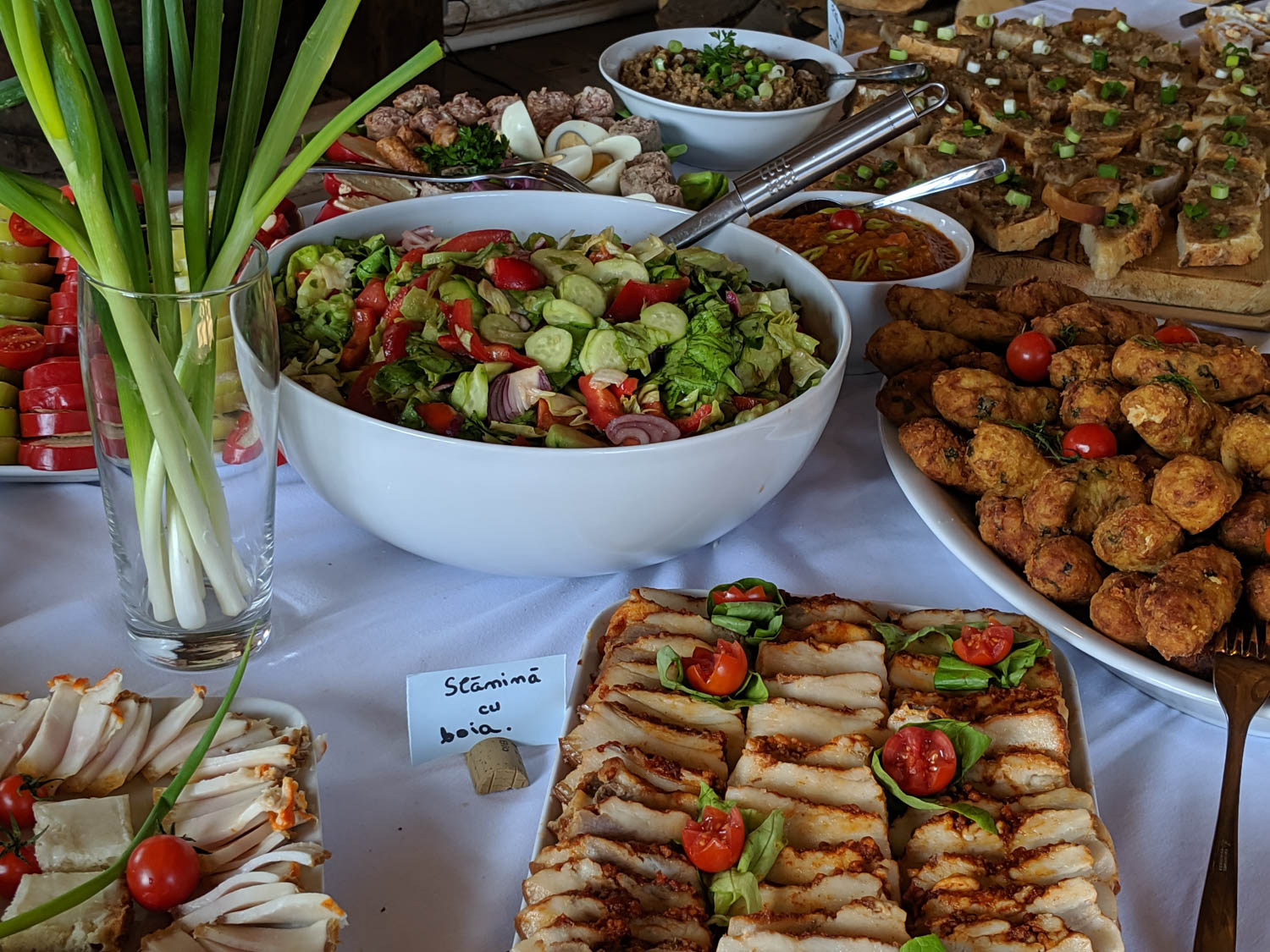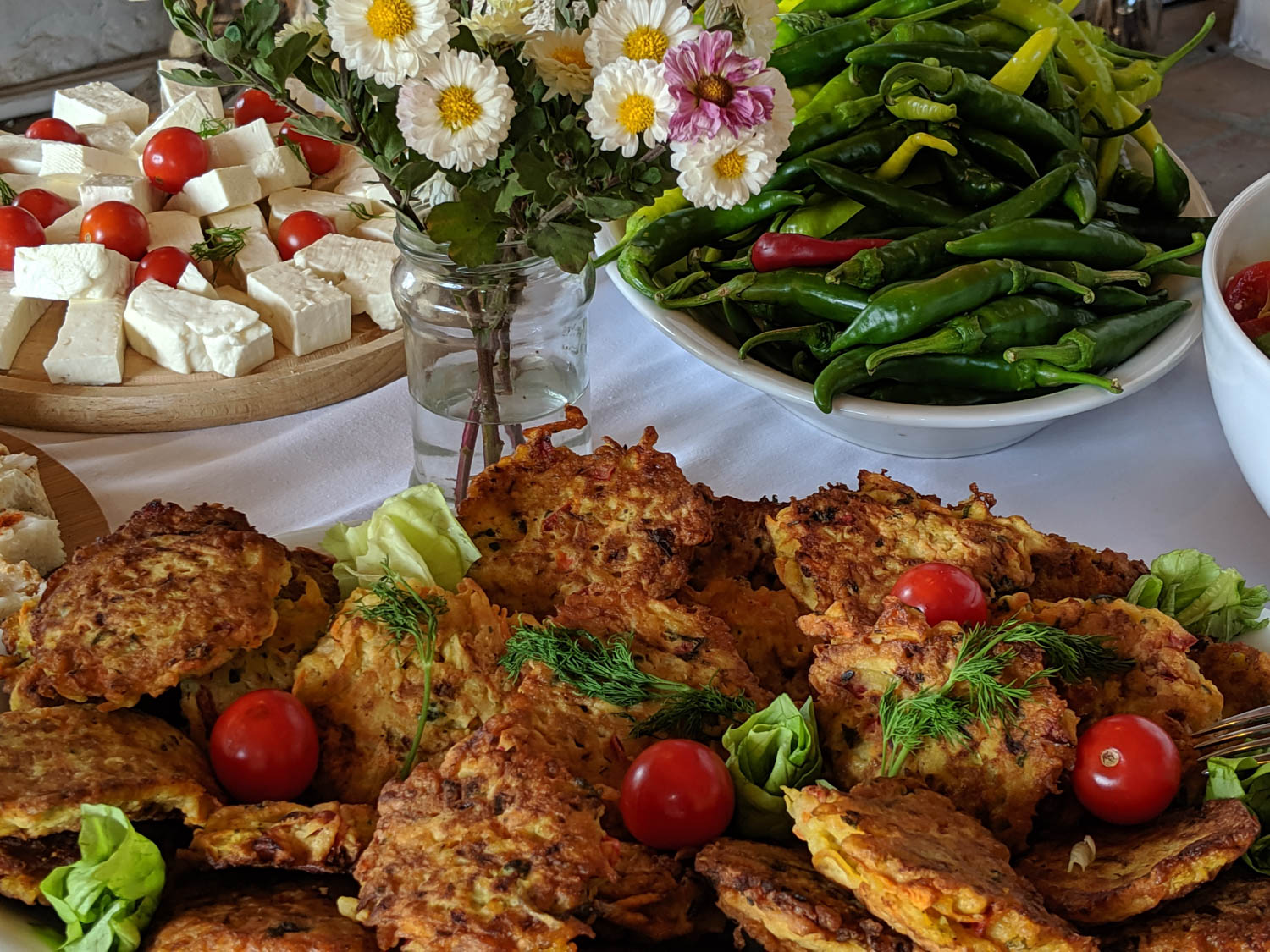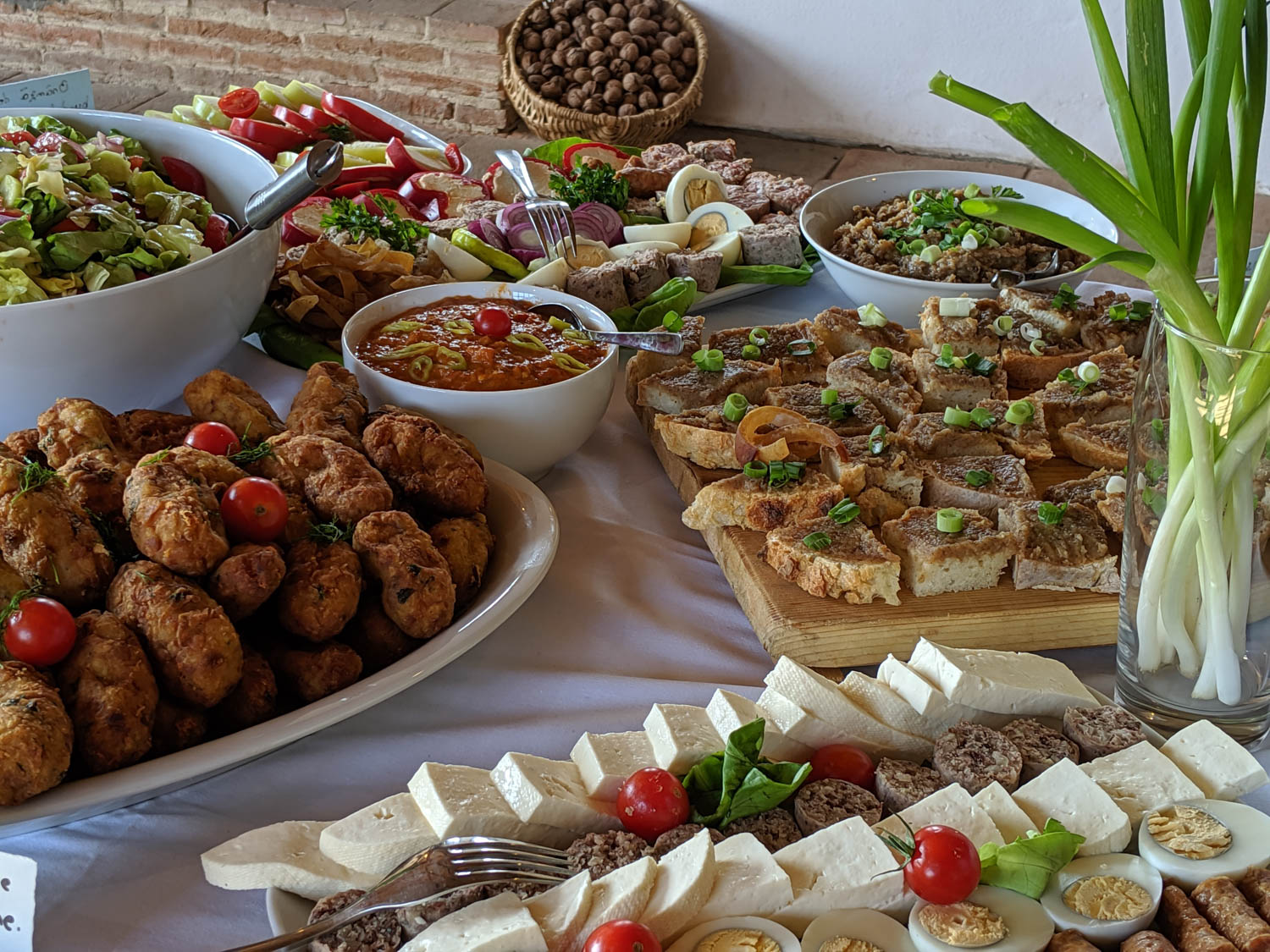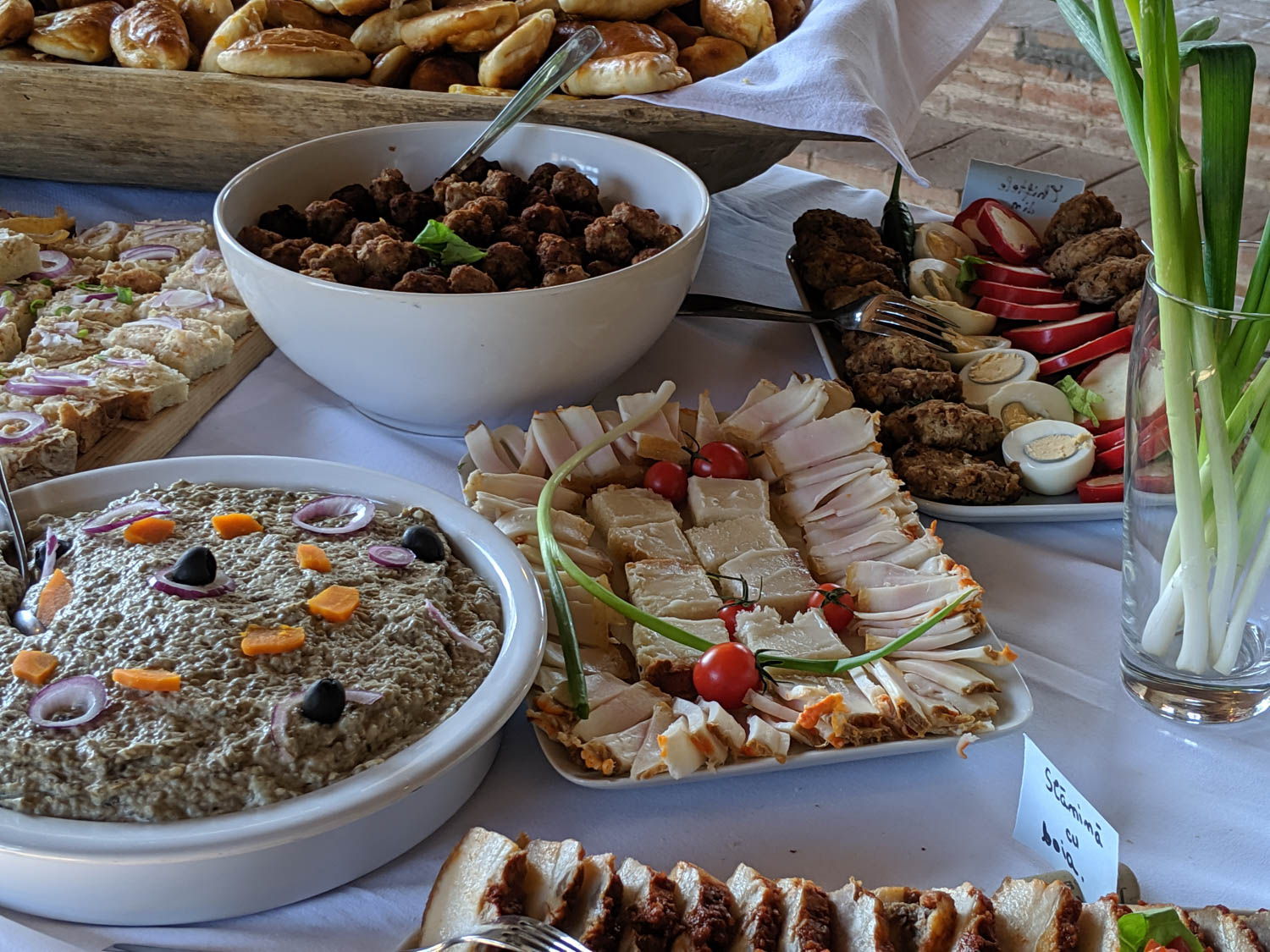 The presentation was really beautiful, though it's worth noting that nothing was actively replenished, and most people were making extremely generous plates.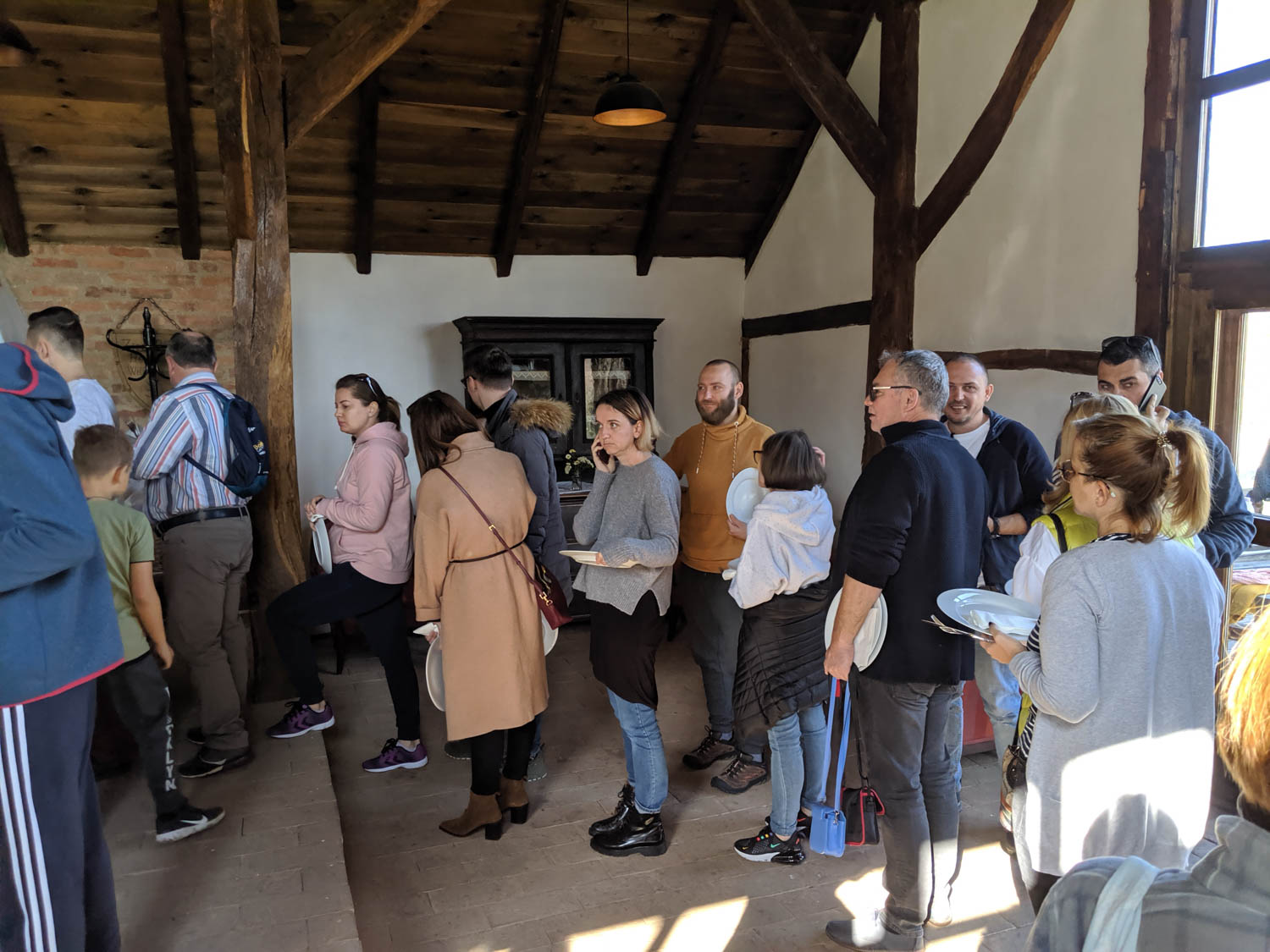 So more than half of the items were gone by the time we went through the queue, which isn't a reflection on the organizers at all (obviously they can't police buffet portions), but it may be worth positioning yourself near the front of the group if you want to have the best selection.
After brunch, some crafts and activities were set out for little kids, and a group of children from Veseud performed some traditional songs and dances.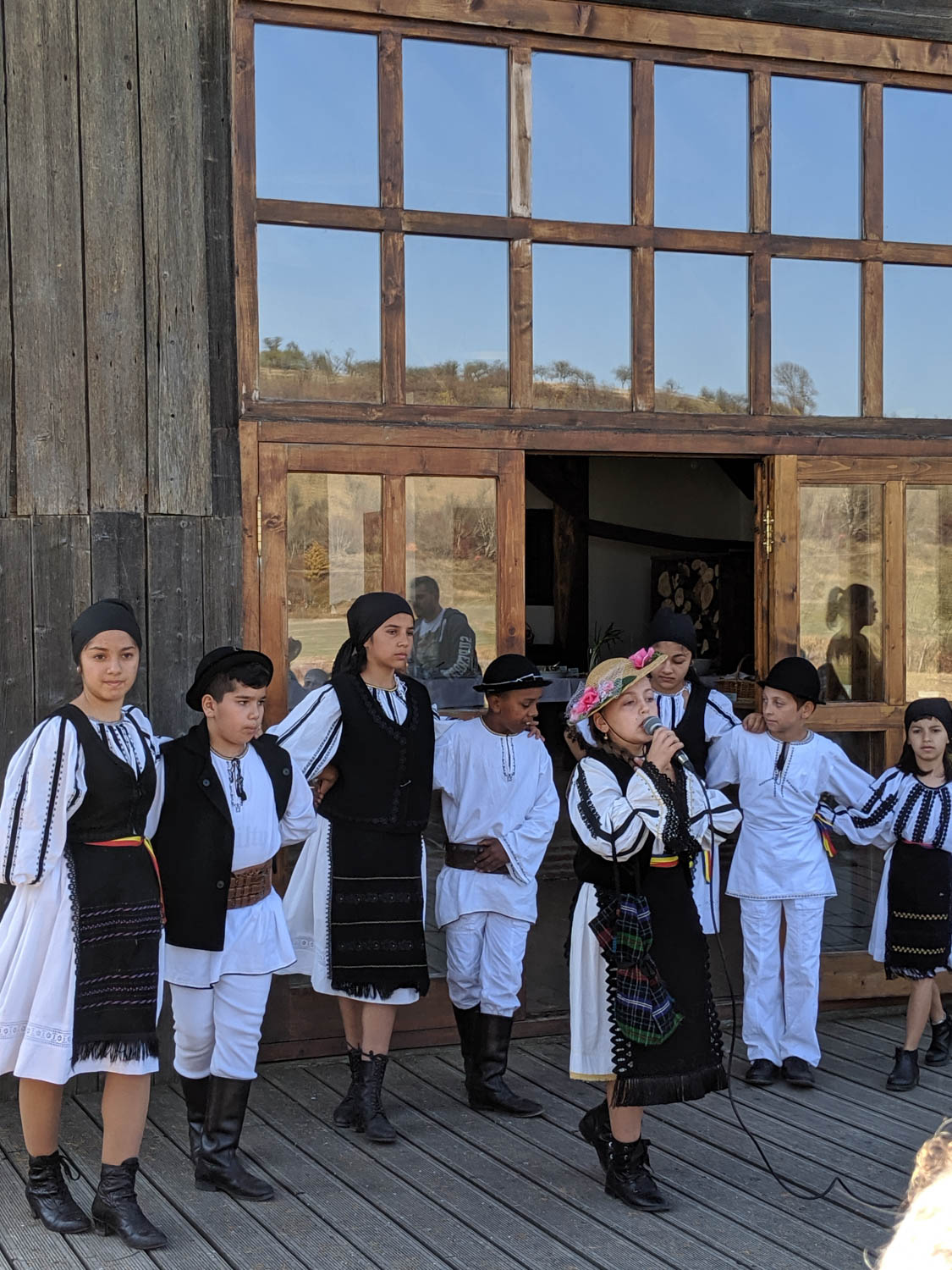 It was all very cute, and we were happy to spend a few hours enjoying the sunshine, and seeing how happy everyone was with the experience.

Bottom line
This was a lovely afternoon, and I'm so glad we went. Everything we tried was tasty, and people couldn't have been more friendly. I was very impressed by the logistics (including the easy online ticketing), and would be interested in checking out some of Eat Local's other events beyond brunch.
But brunch was great.