---
When Tiffany first recommended a road trip I was open to the idea, but also a bit apprehensive. As it turns out, I think that Romania may have actually been my favorite place ever to drive.
Several people have asked about our experience with the actual driving on the trip (in terms of safety, enjoyment, and more), so in this post I wanted to share my thoughts on that.
I Don't Like Driving, Especially Internationally
First let me add a disclaimer. Some people like driving and taking road trips… I'm not one of those people. I think cars are dangerous, and I find driving to be kind of stressful.
Then there's the added element of driving internationally in a rental car, which made me even more skeptical:
Rental cars are often poorly maintained and not particularly fun to drive, so in general I do what I can to avoid renting cars
Driving in a new place can always be challenging, no matter how much reading you do online; it's not just about the road rules, but it's also about the unwritten "rules" of driving in a place, what's acceptable, what's expected, etc.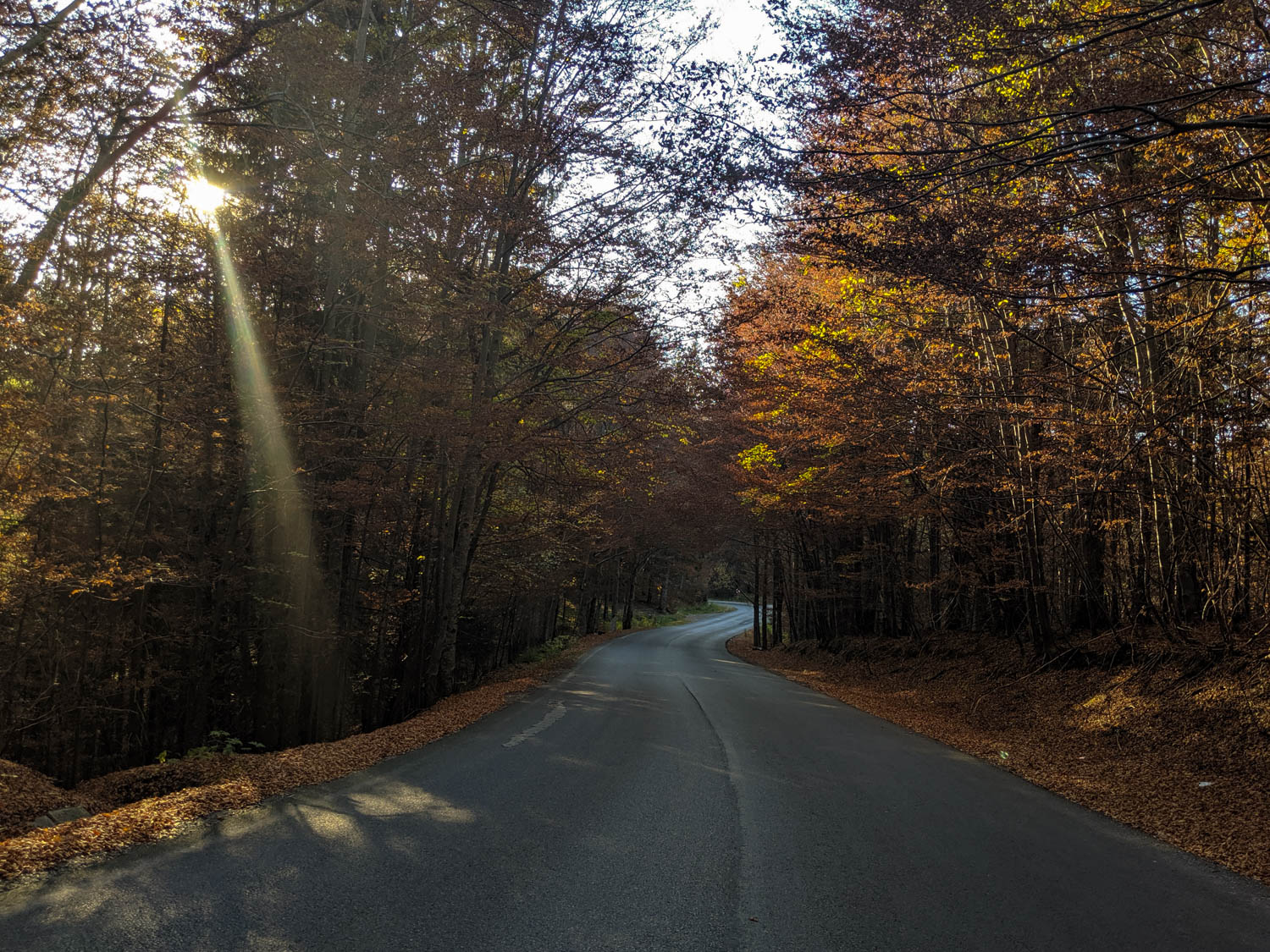 We Rented A Nissan Juke
We rented the Nissan Juke, or as I came to call it, the Nissan Junk. Ultimately the car did the trick, but it wasn't exactly my favorite driving experience ever in that regard:
When driving the speed limit on the highway the car vibrated like crazy; I think driving was actually smoother on a rocky dirt road than on the highway at the speed limit
The car doesn't have armrests in the front, which, like… why?!
I wouldn't have personally chosen those yellow finishes, but…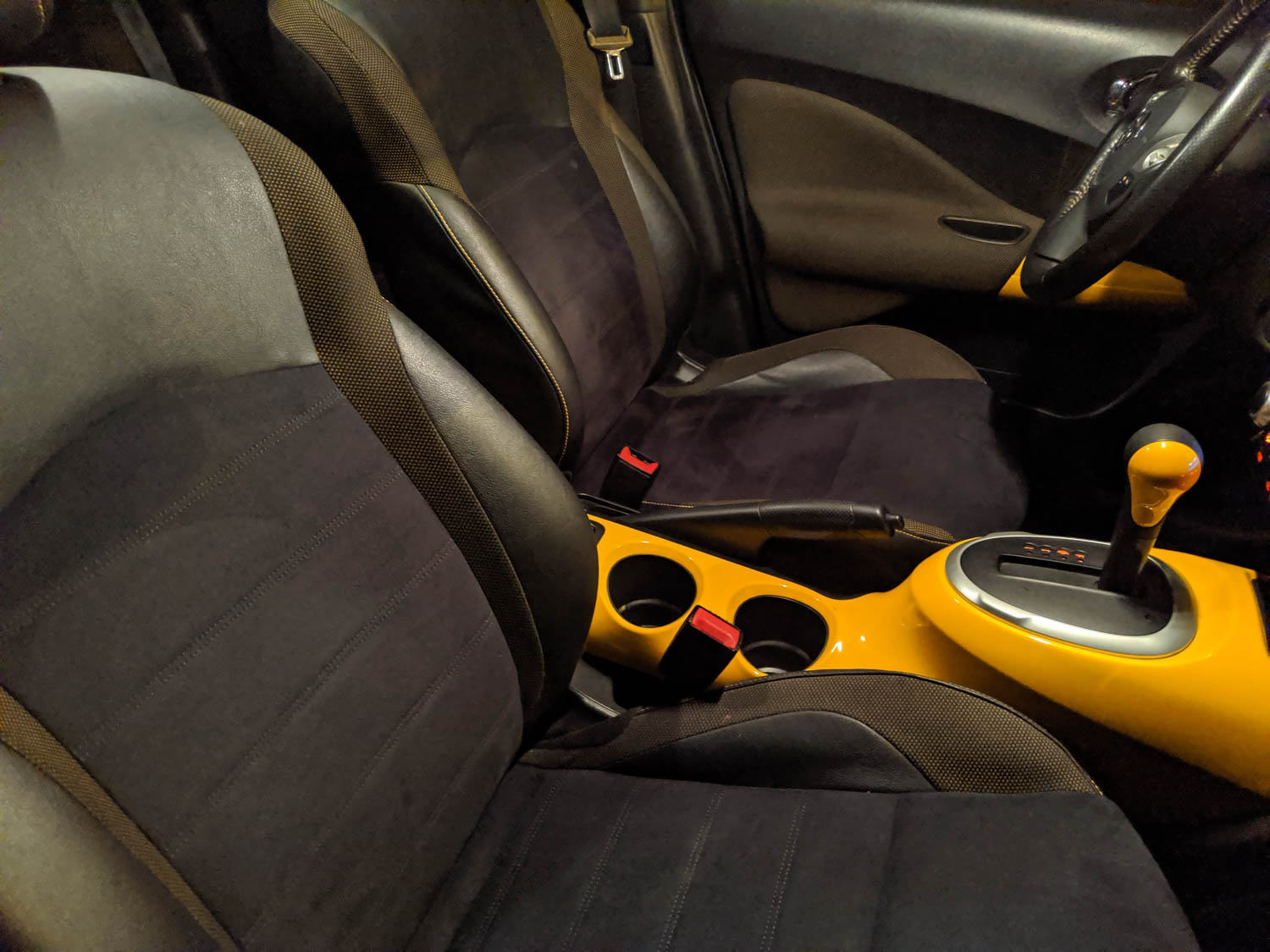 In all honesty, driving in Romania is otherwise so laid back that the car ended up serving its purpose, and I don't have any huge complaints.
Road Quality In Transylvania Was Amazing
We rented the car for five days, and drove it around Transylvania. I was amazed by the road infrastructure, which put the US to shame (as does road infrastructure in many parts of the world):
The highways felt brand new, the speed limit was 130km per hour, and there was virtually no traffic
Most of our driving was just on small roads between towns where the speed limit was 50-80km per hour; in many cases we wouldn't see any other cars for kilometers at a time
Even in the bigger cities (Cluj, Brasov, etc.) driving was reasonably easy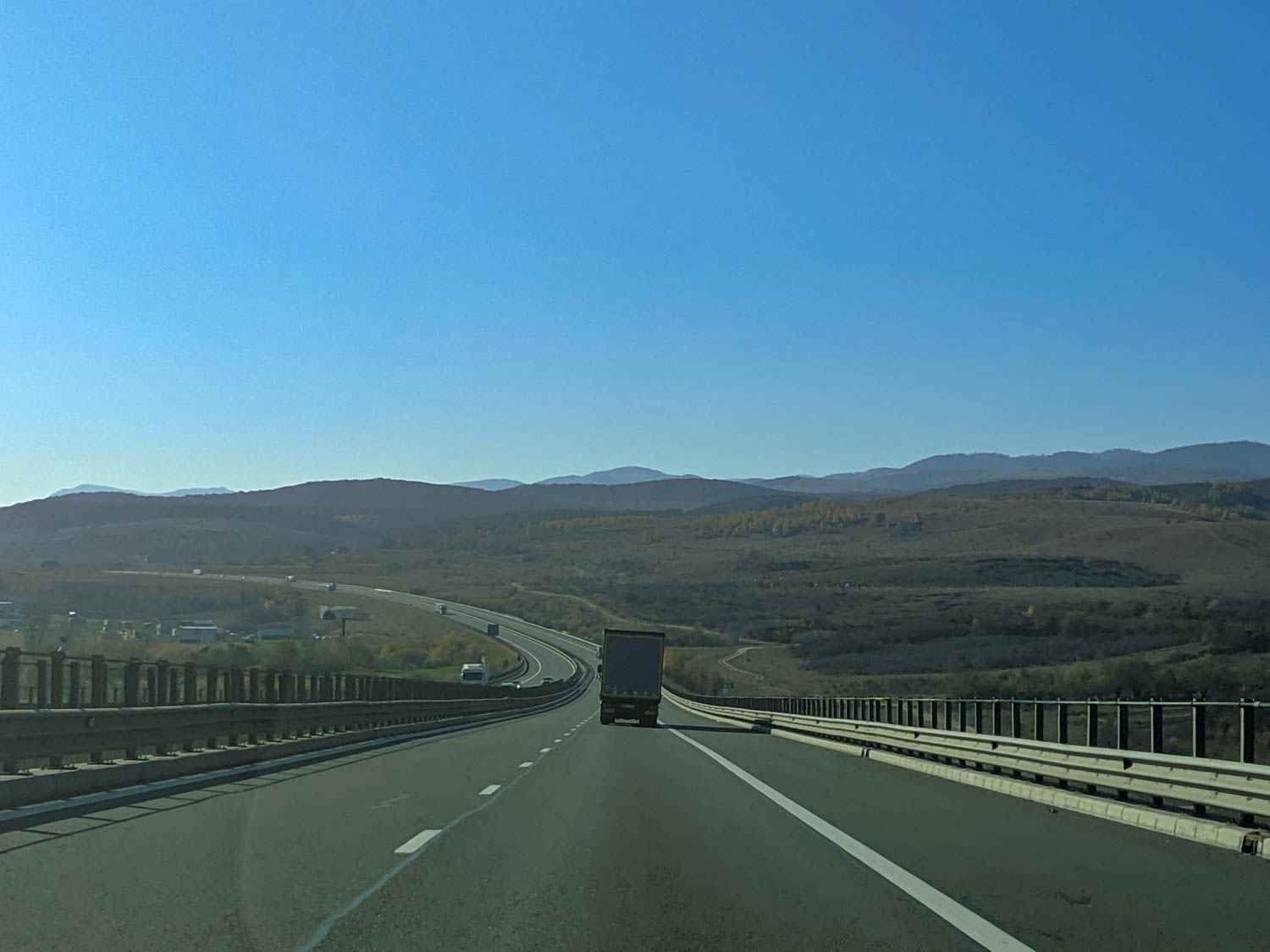 Overall Safety & Other Drivers
Beyond roads being good, I wondered what other drivers would be like, and how closely speed limits would be enforced. Well:
I found other drivers to be really good; I don't think we saw a single accident during our entire trip
It felt really safe to just leave our car anywhere locked with luggage, which is kind of important on a road trip
Even though there were speed limits, the actual pace of traffic was much higher, and we almost never saw any cops pulling people over for speeding; so unless I have a dozen tickets coming my way in the mail, you can basically drive as fast as you want
I do have one question for you guys. In the towns leading up to Sinaia, the biggest signs in the city by far were for Coke or Pepsi. Like, a restaurant would have a sign with their name, but then the Coke logo would be five times the size of the restaurant's name.
This was just in a few towns leading up to Sinaia, and was consistent. Can anyone make sense of that?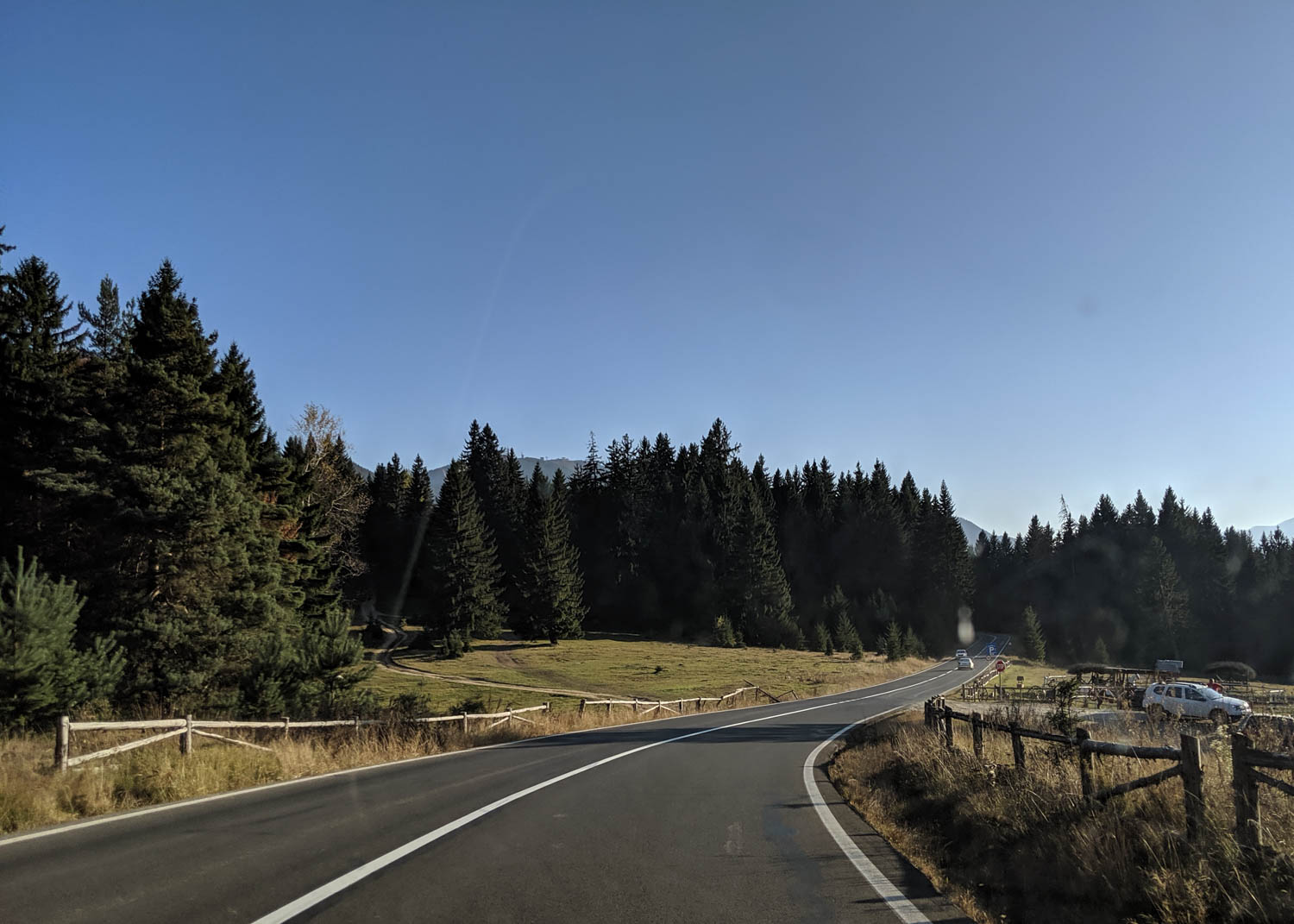 Driving The Transfagarasan
Driving through Romania in general was awesome, but nothing compared to an activity that we weren't even planning on doing initially.
Romania has what's called the Transfagarasan, which is often regarded as one of the world's craziest and most beautiful roads.
The mountain road was built in the 1970s as a strategic military route. The history is fascinating, like how it was built as a response to the 1968 invasion of Czechoslovakia by the Soviet Union, and how about six million kilograms of dynamite were used to build this road.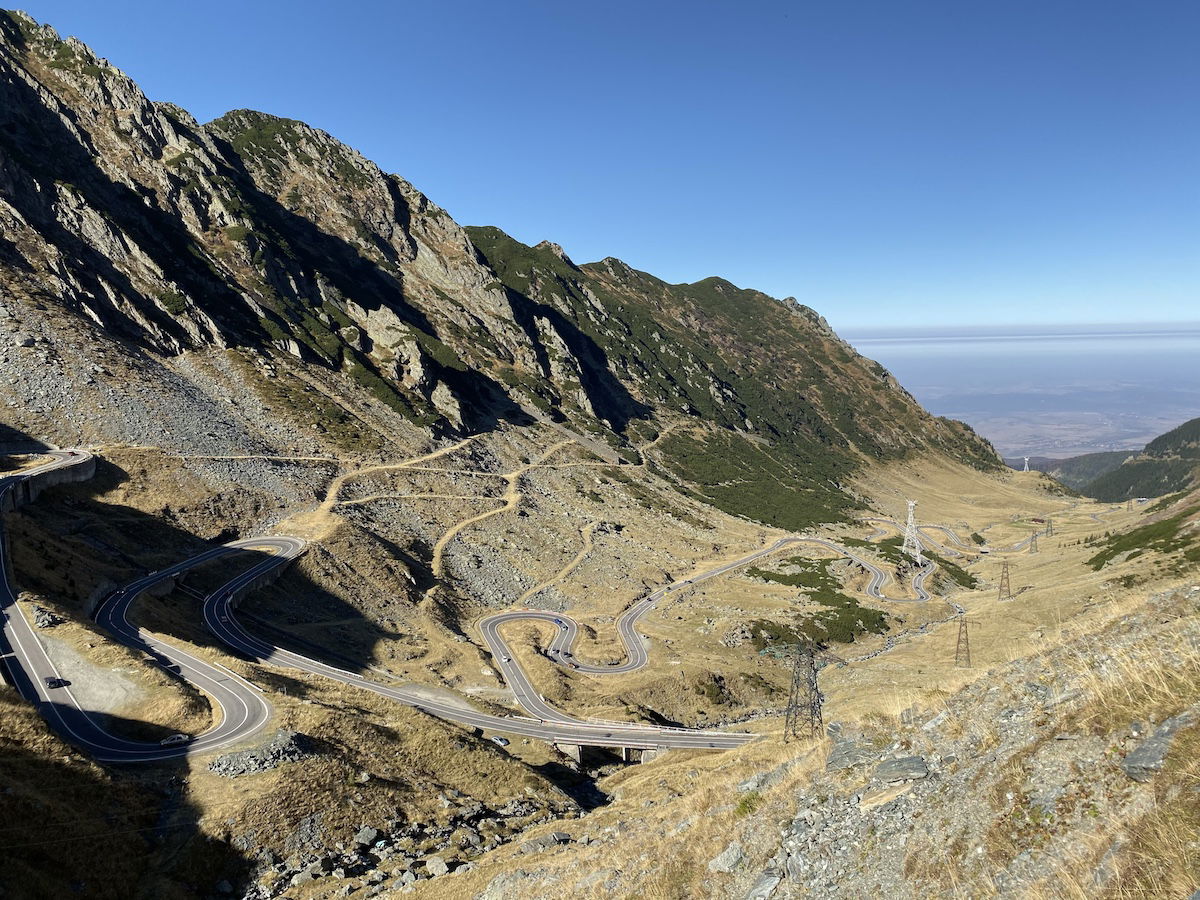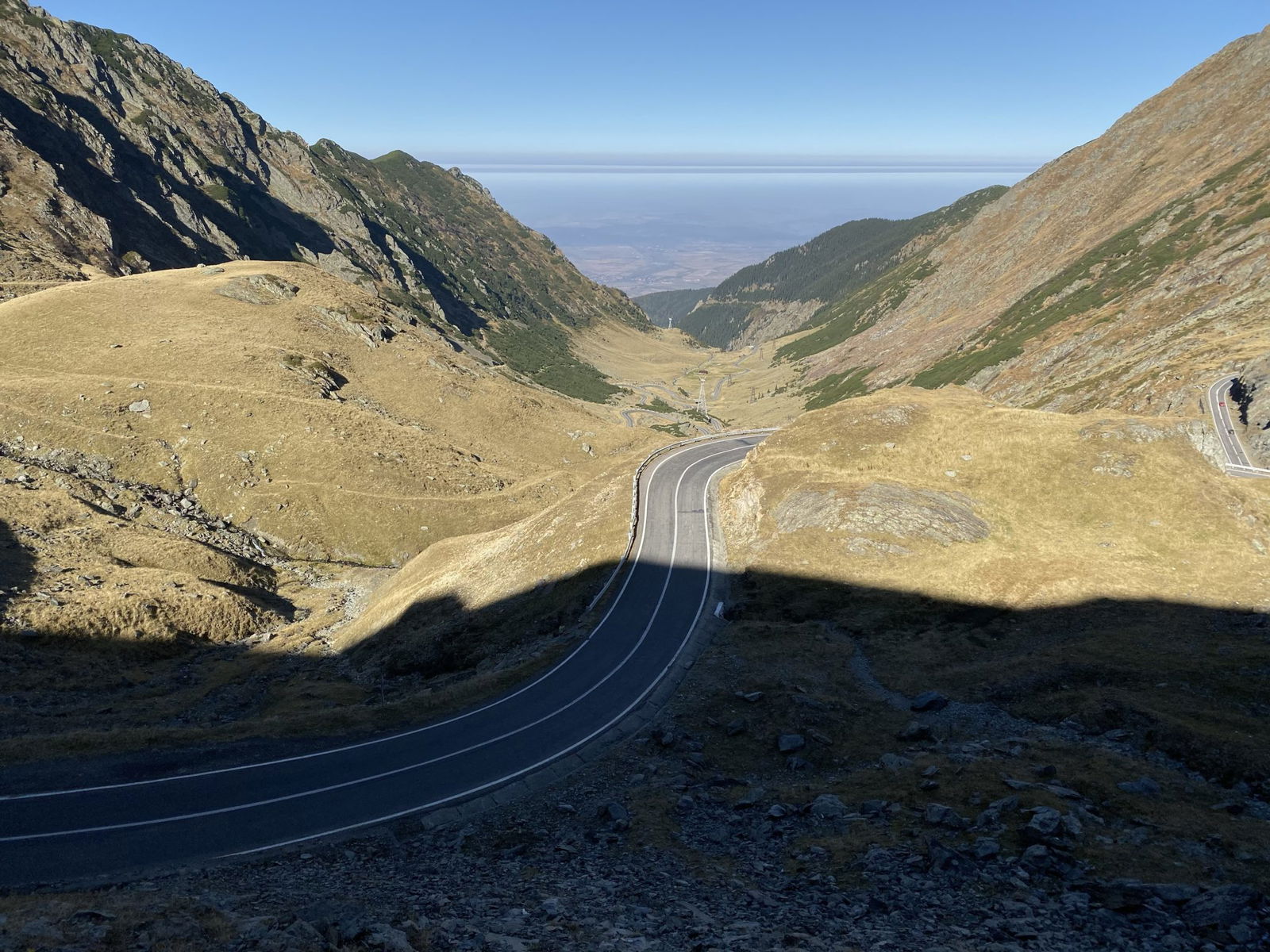 Now it's a road that many people drive just for fun. We were lucky, because we were there the last weekend of October, and the road closes for winter in the first week of November, so we made it just in time.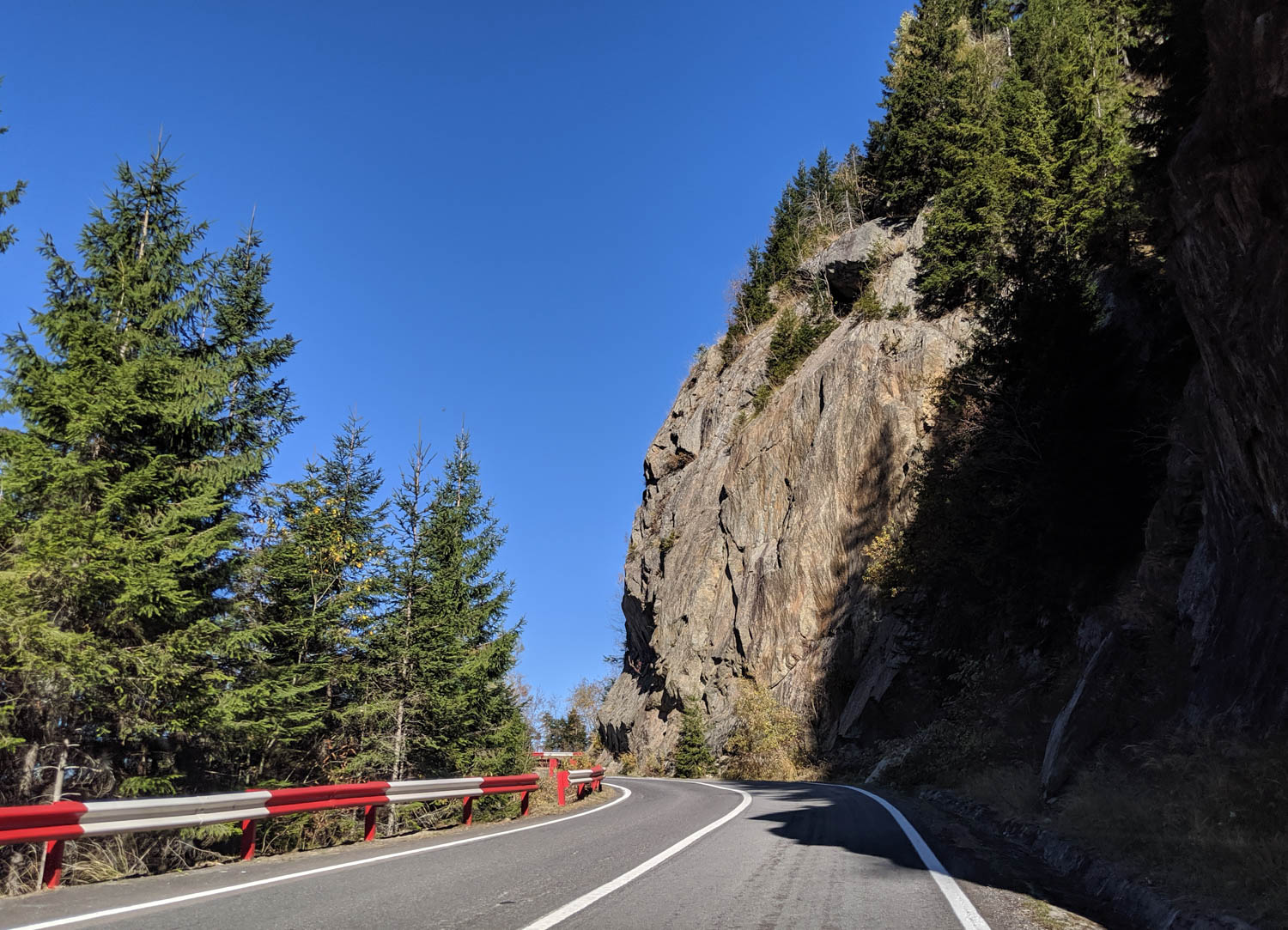 The road was incredible, by far the coolest road I've ever driven on. Here's a Top Gear clip that gives you a sense of what to expect:
Bottom Line
I was initially apprehensive about doing so much driving, so the experience exceeded my expectations in so many ways. I simply couldn't imagine a better place to drive than Transylvania — there was little traffic, not many cops, the roads were great, and the scenery was jaw-dropping at every turn.
Driving the Transfagarasan was definitely the highlight of the driving experience, and I can't recommend it enough.
Having done this trip I'm so into the concept of doing another road trip, though I fear that most places would be a letdown after Romania.
If you've driven in Romania, what was your experience like? Any other great countries/regions for road trips that we should consider next?