In the interest of full disclosure, OMAAT earns a referral bonus for anyone that's approved through some of the below links. These are the best publicly available offers (terms apply) that we have found for each product or service. Opinions expressed here are the author's alone, not those of the bank, credit card issuer, airline, hotel chain, or product manufacturer/service provider, and have not been reviewed, approved or otherwise endorsed by any of these entities. Please check out
our advertiser policy
for further details about our partners, and thanks for your support!
For our trip to Greece, we flew LOT Polish Airlines from Chicago to Warsaw, and then Aegean Airlines from Warsaw to Athens, with a roughly 20 hour stopover in Warsaw. We were quite looking forward to this overnight, as a summer evening in Warsaw sounded fun, and I was also excited to check out the 106-room Raffles Europejski Warsaw, which I had heard great things about.
Let me just say that this is an incredible hotel that didn't disappoint, and I can't recommend it enough. I'll take it a step further, and say that I think that this is the best value true luxury hotel that I've stayed at in Europe (which is to say that quality wise it's on par with a Four Seasons, Mandarin Oriental, Rosewood, etc.).
This hotel has an ideal location, amazing history, gorgeously restored rooms, great food and beverage outlets, and a very nice pool and spa area. I can't recommend this hotel enough.
Booking Raffles Warsaw
We ended up booking this hotel through Amex Fine Hotels & Resorts, which I have access to through The Platinum Card® from American Express (review). The card offers a $200 annual credit with Amex Travel, so I was able to apply that toward this stay. For booking through Amex FHR, you receive several benefits, including a one category room upgrade, a $100 property credit, free breakfast, and guaranteed 4PM check-out.
For our night, a base room ("Deluxe Room") was going for $280 per night. However, I decided to instead book one category up from that ("Raffles Room") for $330 per night. Why? Well, because this hotel only has two categories of guest rooms, and then all the other categories of accommodations are suites. So by booking a Raffles Room, we'd be eligible for an upgrade to the next room category subject to availability, which would be the Executive Suite.
So I ended up paying $130 out of pocket for this stay (after the $200 Amex Travel credit), and got a bunch of perks, like free breakfast and a $100 property credit. Not a bad deal, eh?
Keep in mind that Raffles belongs to Accor, so if you don't book through American Express, your other best bet is to book through the Accor STEP program, which offers comparable perks.
Raffles Warsaw location & history
The Raffles Warsaw has an ideal location, as it's steps from the Old Town and Polish National Opera, so you can't beat the property's location. If you're coming from Warsaw Chopin Airport (WAW), you can expect that it'll be about a 20-25 minute ride, and the Uber we took cost under $20.
Note that the hotel is literally across the street from Hotel Bristol Warsaw, a Marriott Luxury Collection property. While that's another one of the city's best properties, it's not of the same caliber, in my opinion.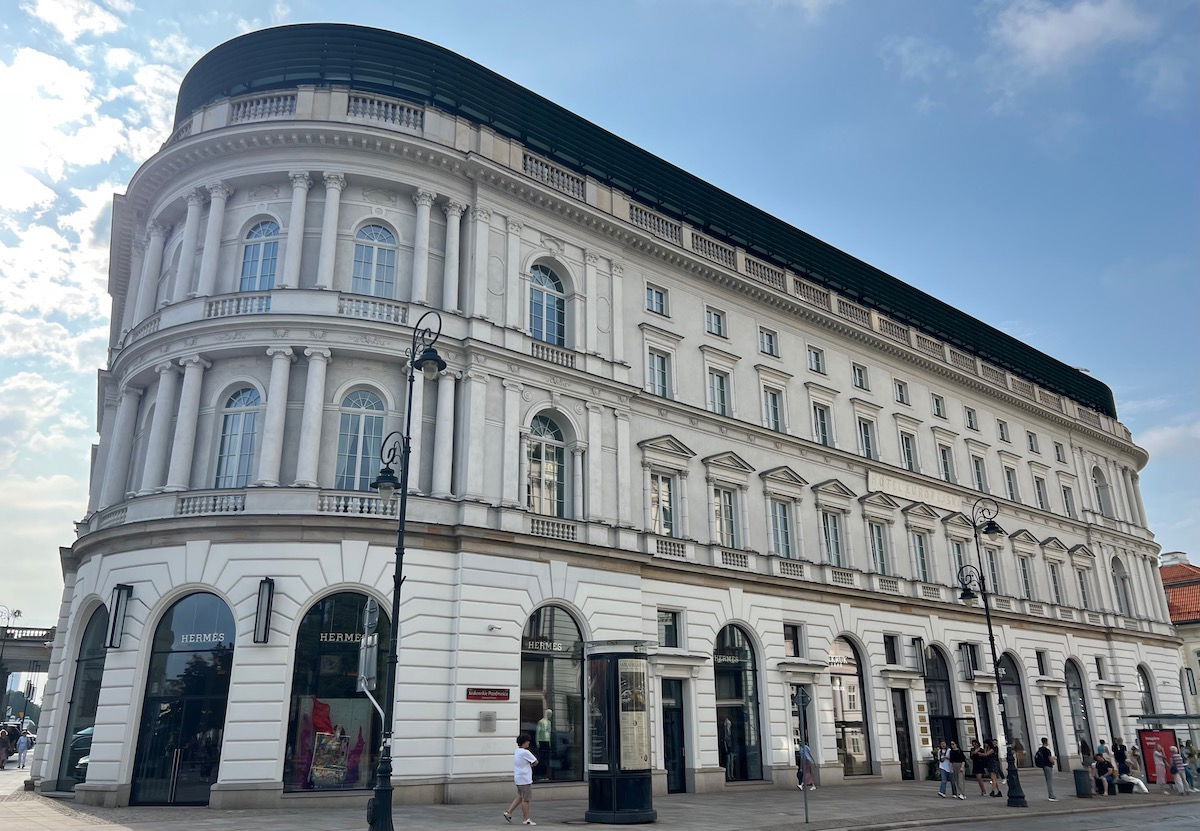 We had such a nice afternoon in Warsaw — the weather was perfect, and unlike so many other places in Europe in August, it didn't feel overcrowded. We got a few miles of walking in, and really enjoyed it.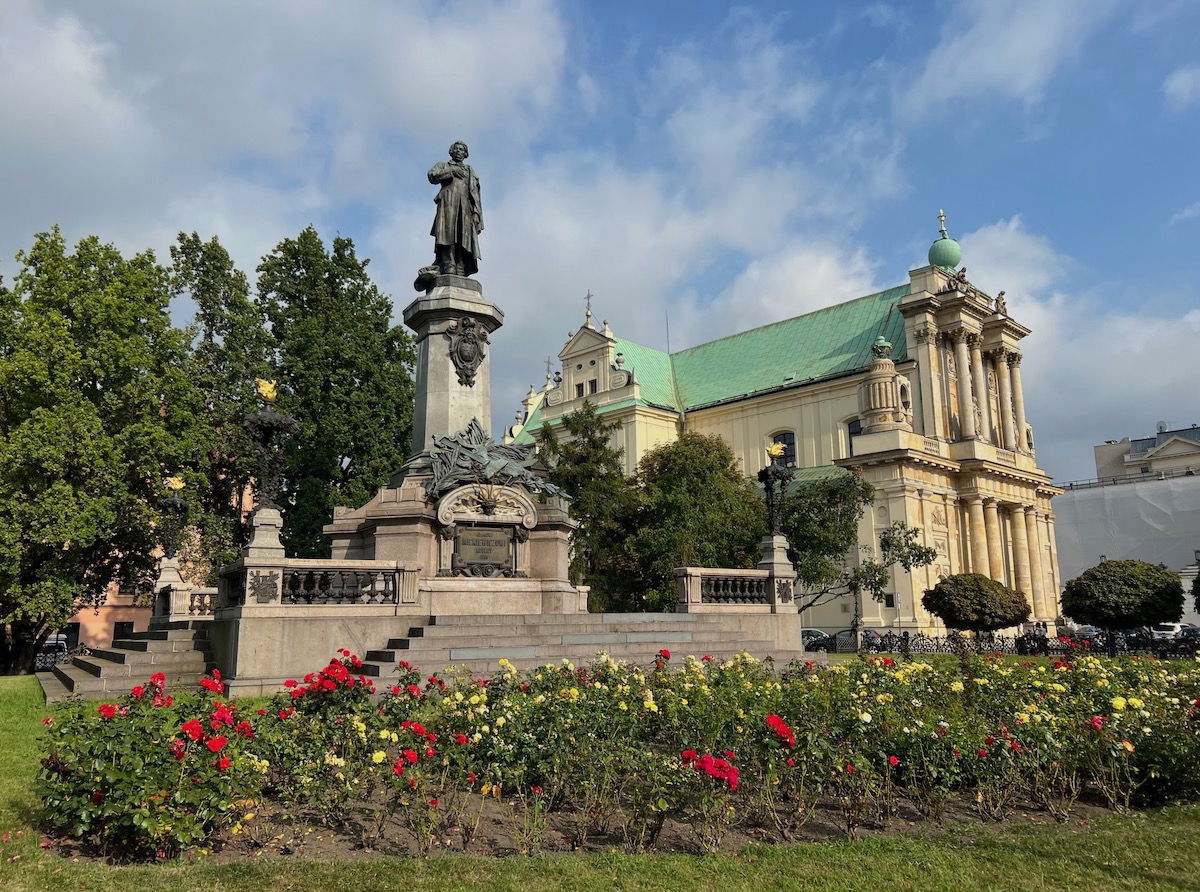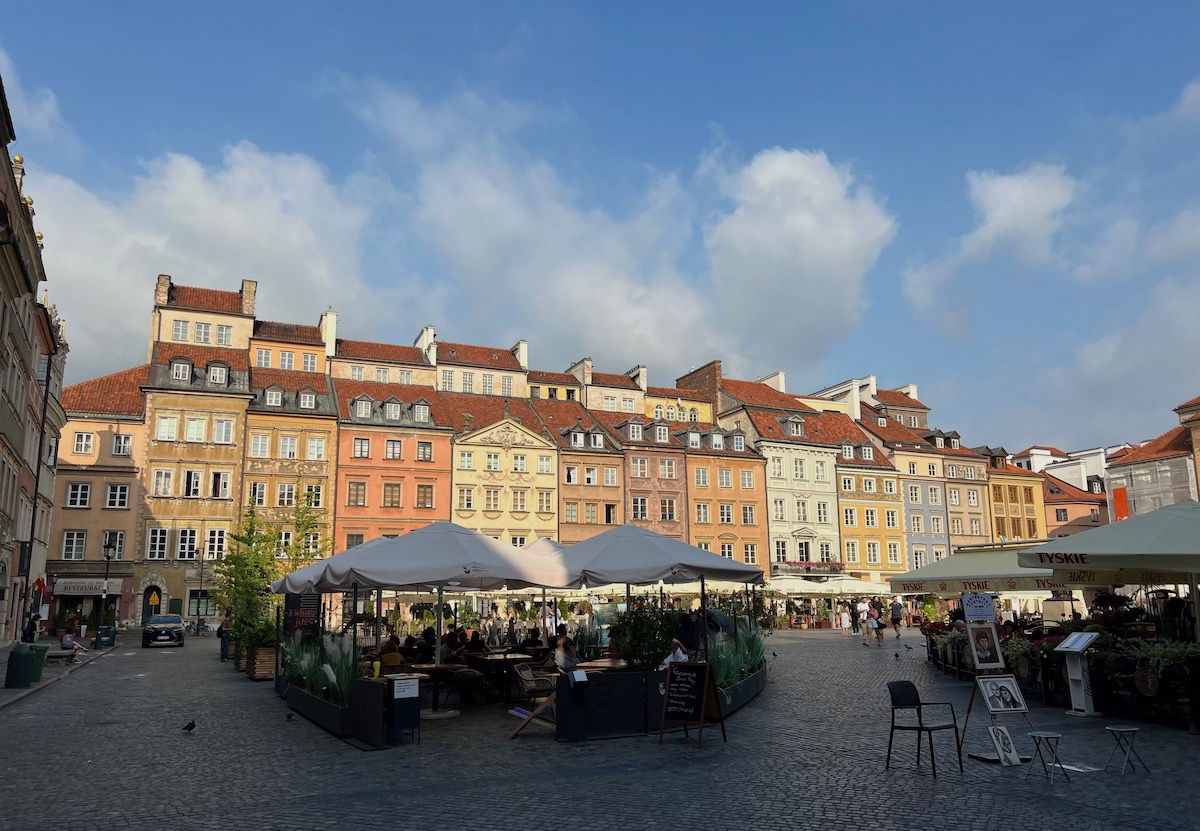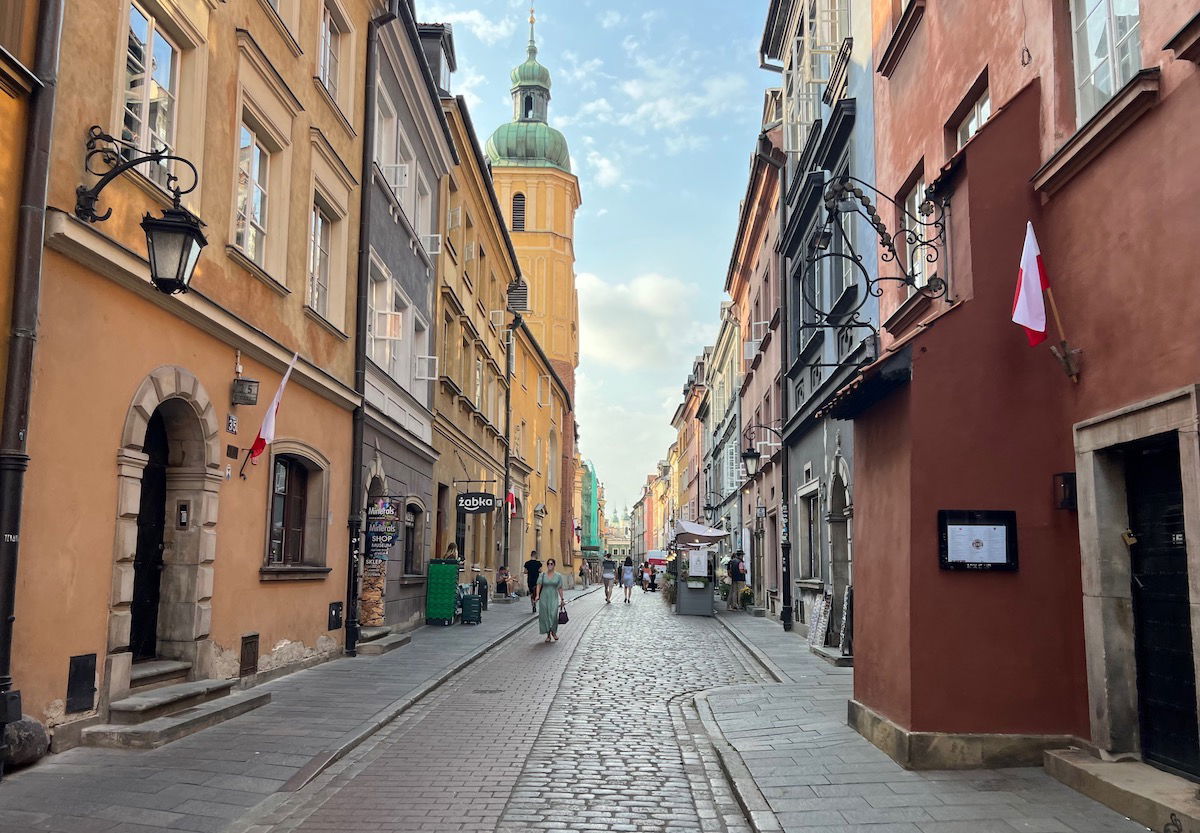 As you can probably tell from looking at the Raffles Warsaw, the hotel has quite a bit of history. Rather than trying to paraphrase it, here's how the hotel describes its history:
Hotel Europejski opened in 1857, designed by Henryk Marconi as part of the renovation of Warsaw's Royal Route. The intellectual elite who lived and worked in the hotel turned it into a hub of creativity; many influential politicians and crowned heads of state stayed here. After the Second World War, part of the damaged hotel was renovated and transformed into an elegant restaurant. Following major reconstruction work in 1961, it became, once more, one of Warsaw's finest hotels. From 2013 to 2017, the building underwent extensive renovation work under the supervision of the City of Warsaw's Conservator of Historic Buildings. When the work was completed, the legendary hotel was restored to its full glory as the Raffles Europejski Warsaw.
Raffles Warsaw lobby & check-in
Upon arrival at the hotel we were welcomed by the bellmen, and pointed to reception, located inside the lobby and to the right. Reception consisted of two desks where you could sit down while formalities were taken care of. The associate checking us in was both both friendly and efficient.
Upon the conclusion of check-in, she briefly showed us around the lobby and several of the hotel's facilities, and then escorted us to the elevators so we could go to our room.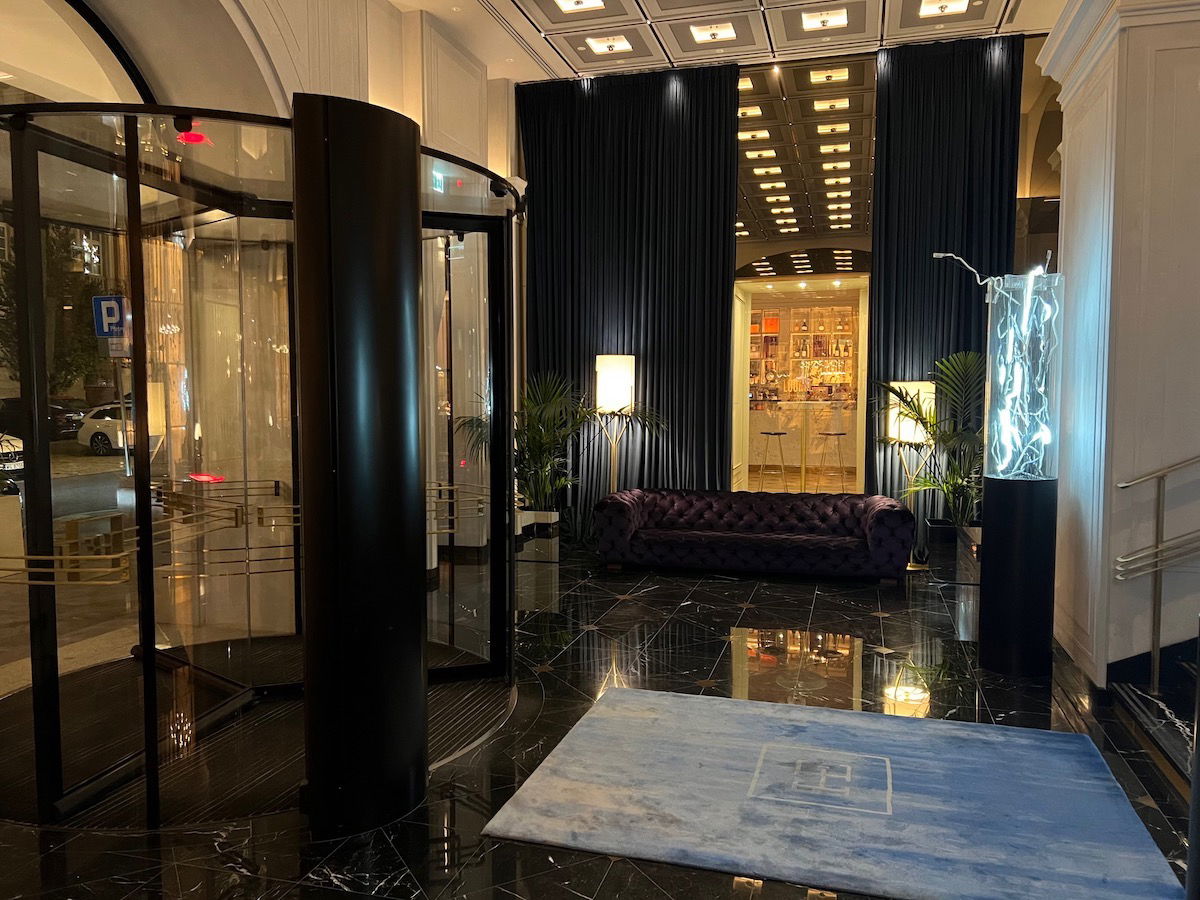 The public spaces at the Raffles Warsaw are gorgeous. The hotel has Poland's largest private art collection, with roughly 500 works of art from 120 artists. So it's really cool to just be able to walk around and see this (on top of that, the hotel offers free art tours, but we didn't have time for that).
There's one main hallway connecting all parts of the lobby, and then all of the food and beverage outlets are also on this level.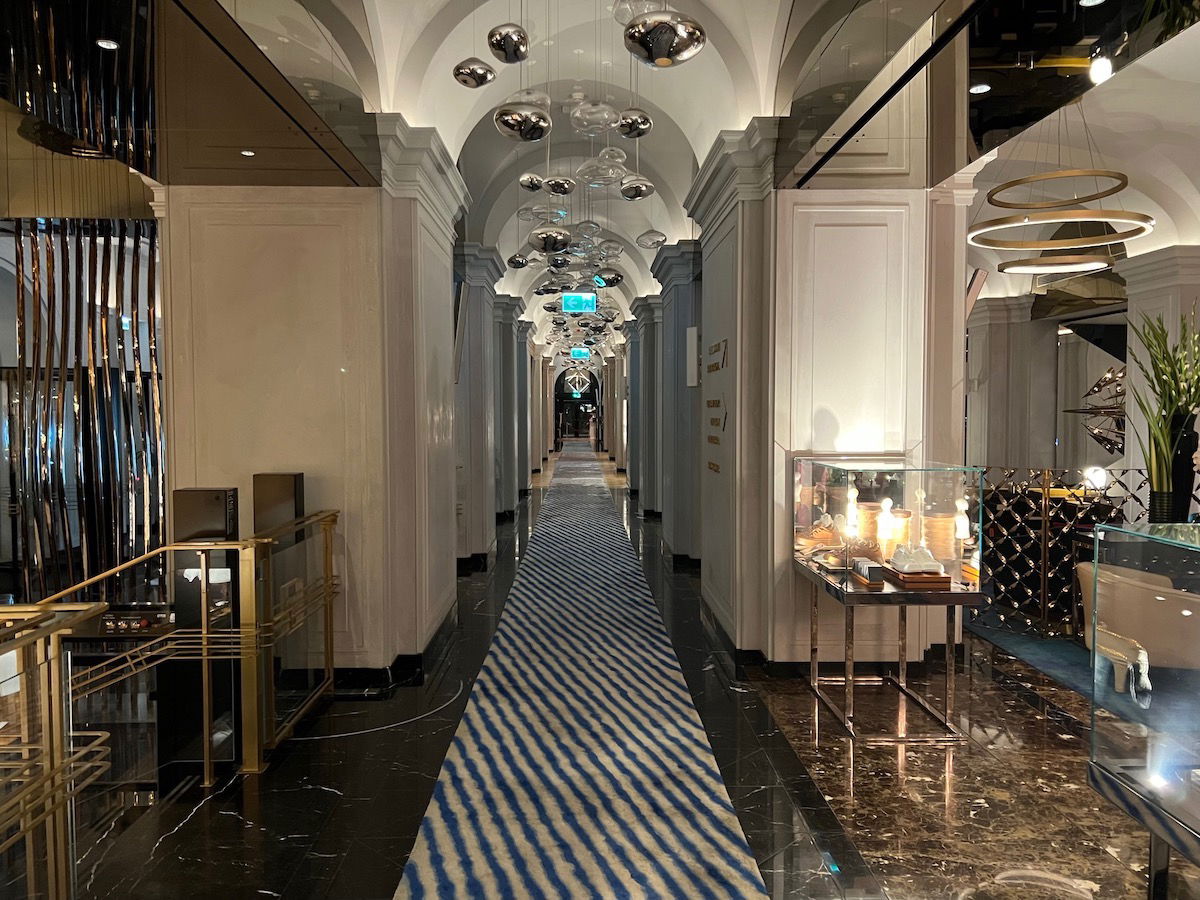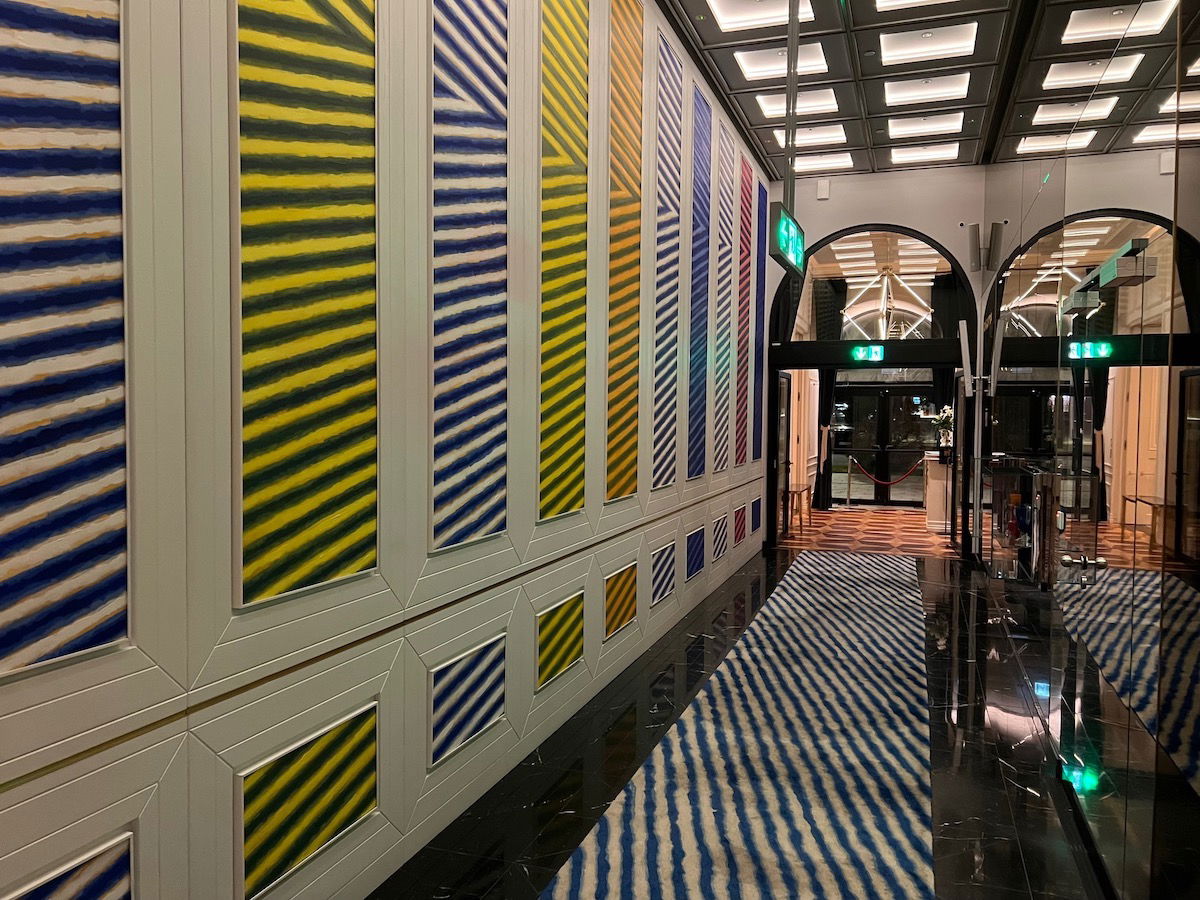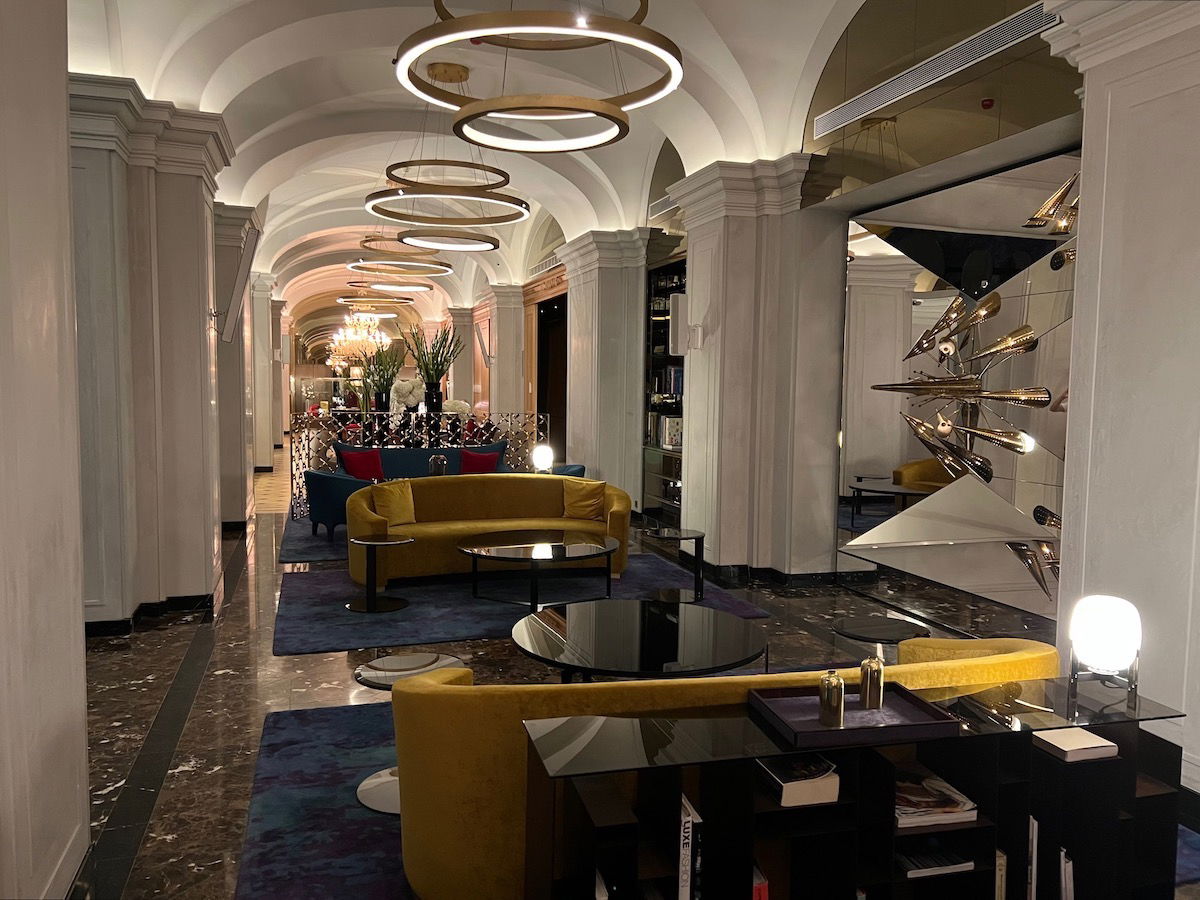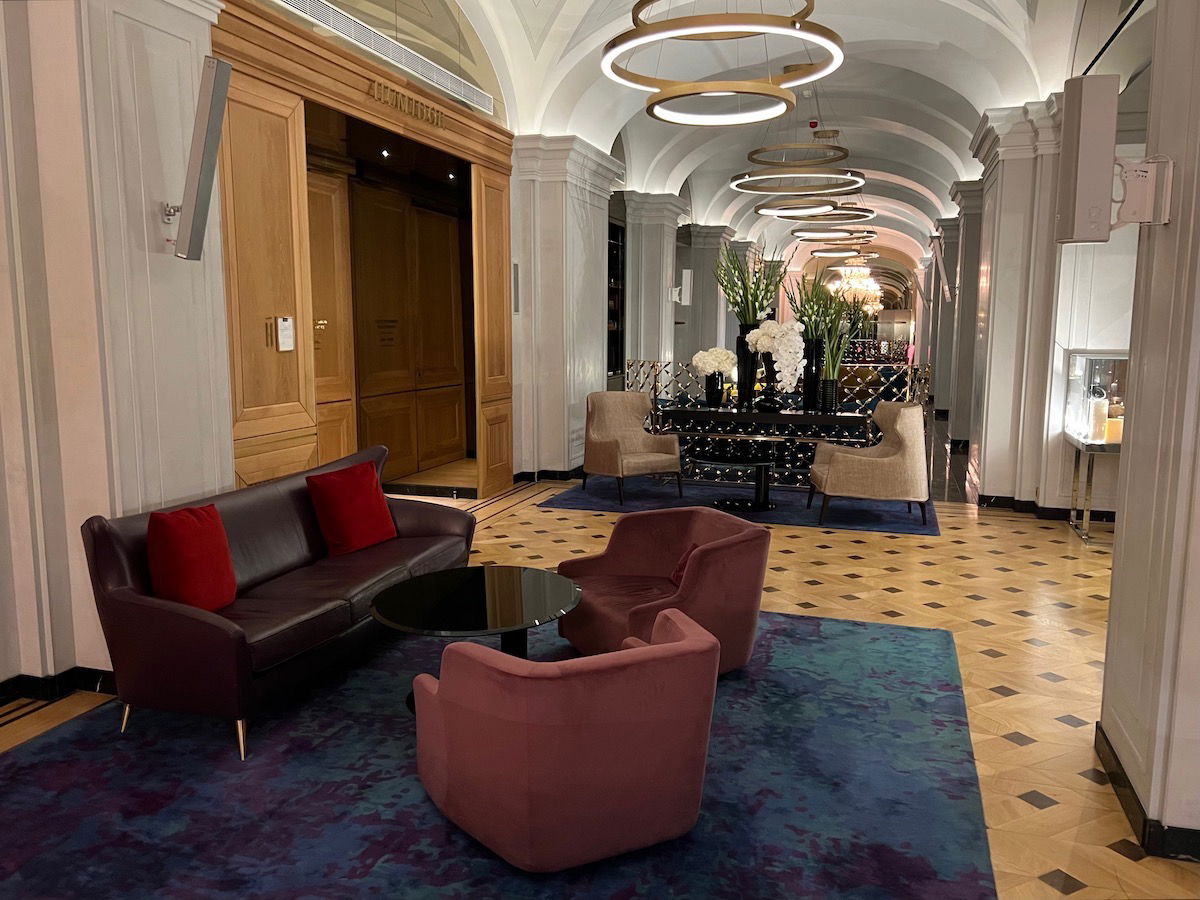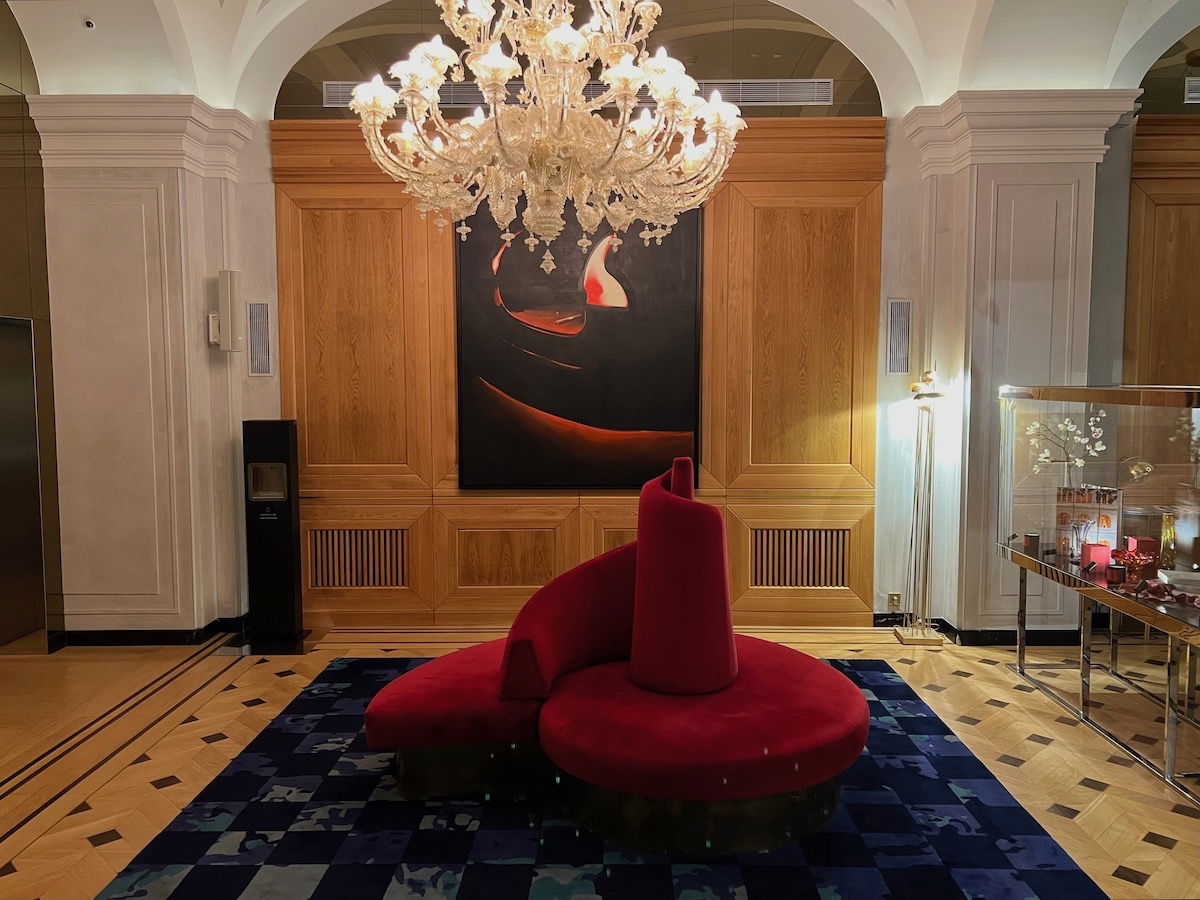 The hotel's guest rooms are located on levels one through three, and then the spa is located one level below the lobby.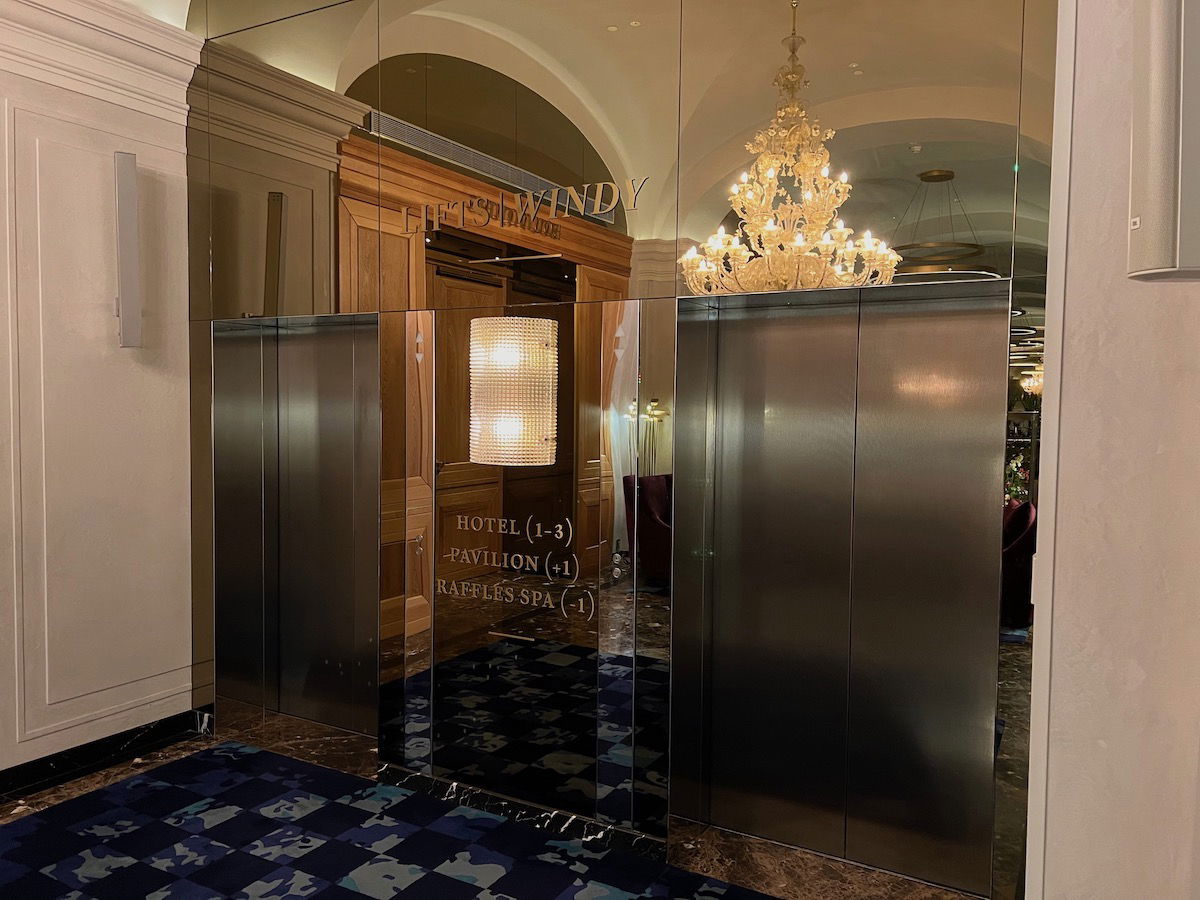 Raffles Warsaw executive suite
We were assigned room 208, an executive suite on the second floor.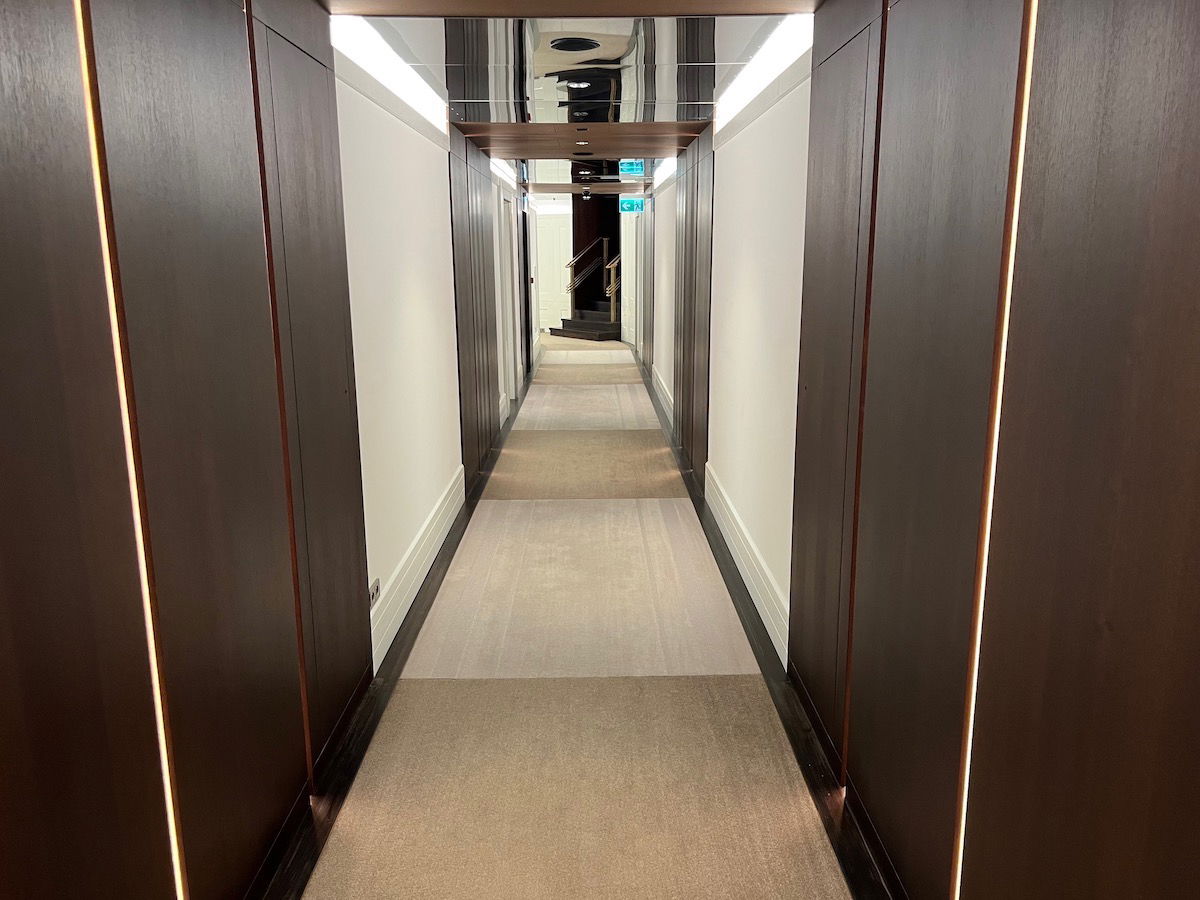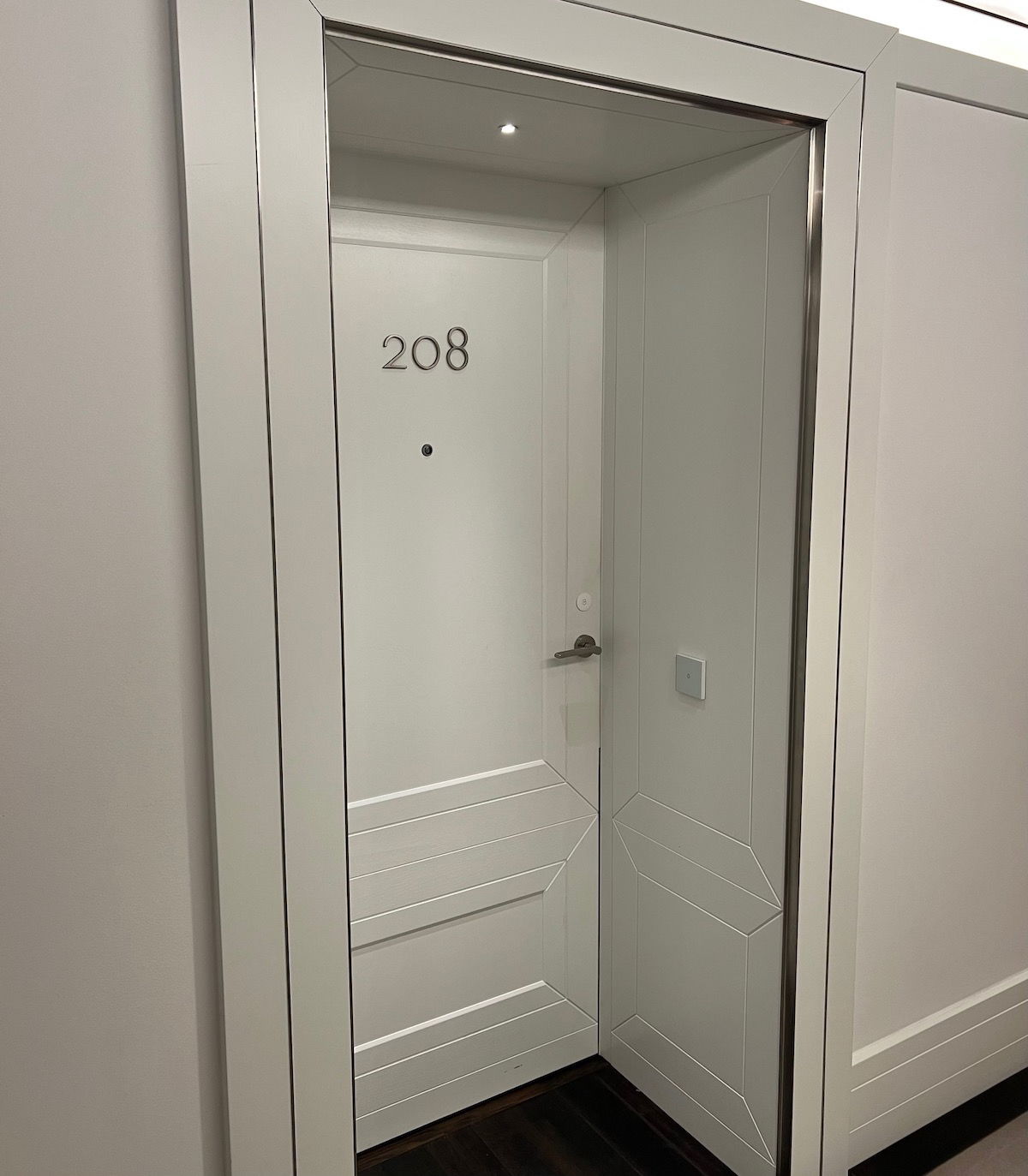 Oh my gosh, this suite was gorgeous — it was spacious, and I loved the design, ranging from the art, to all the design details on the walls and ceiling. Inside the entrance to the suite was the living room, which had a couch and two chairs facing a TV.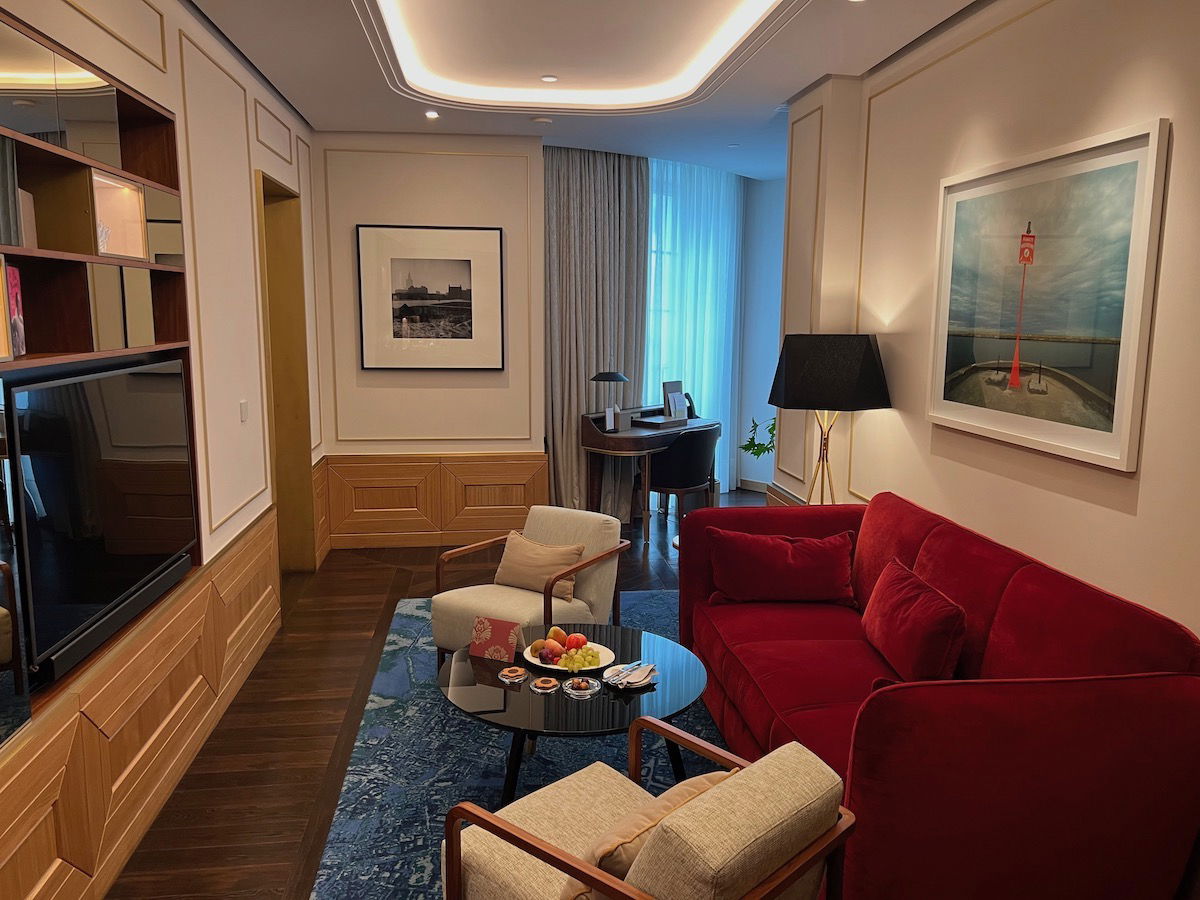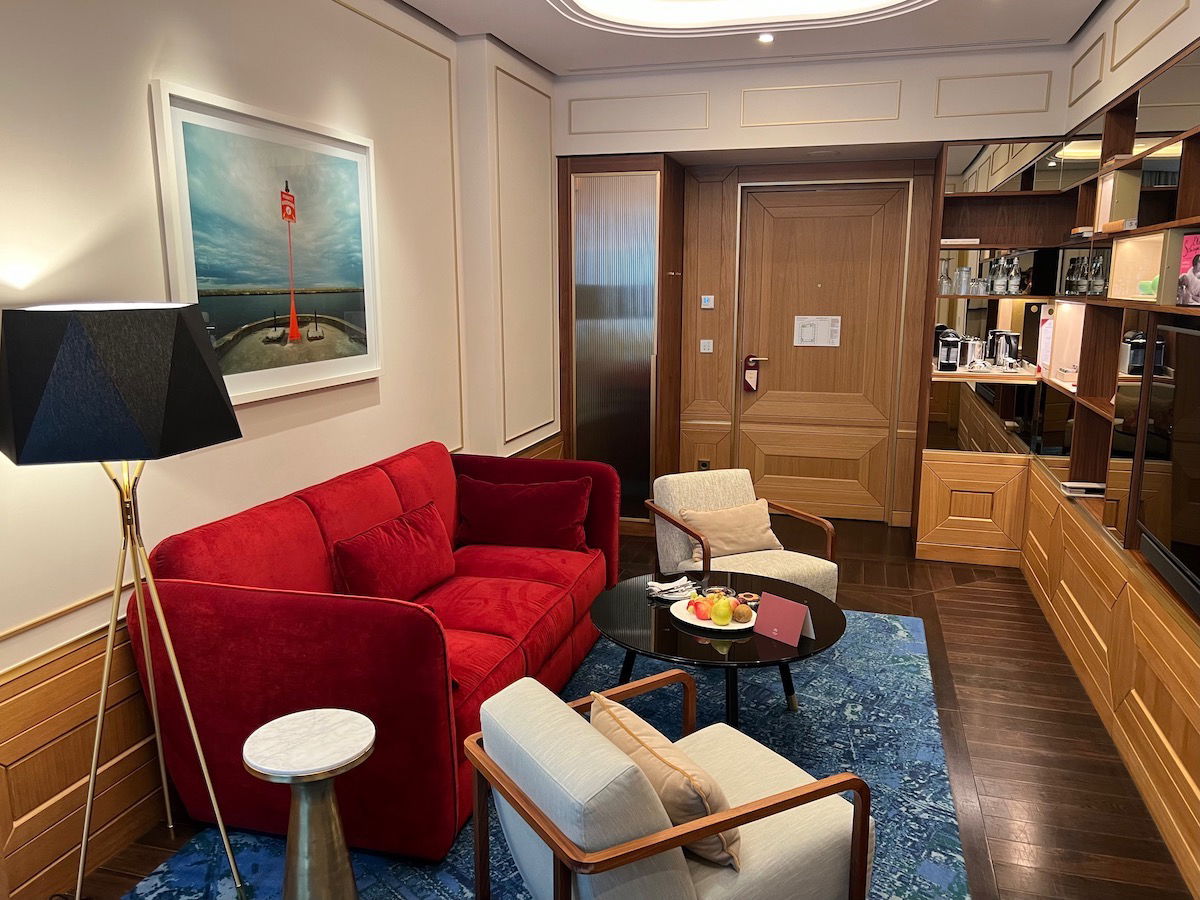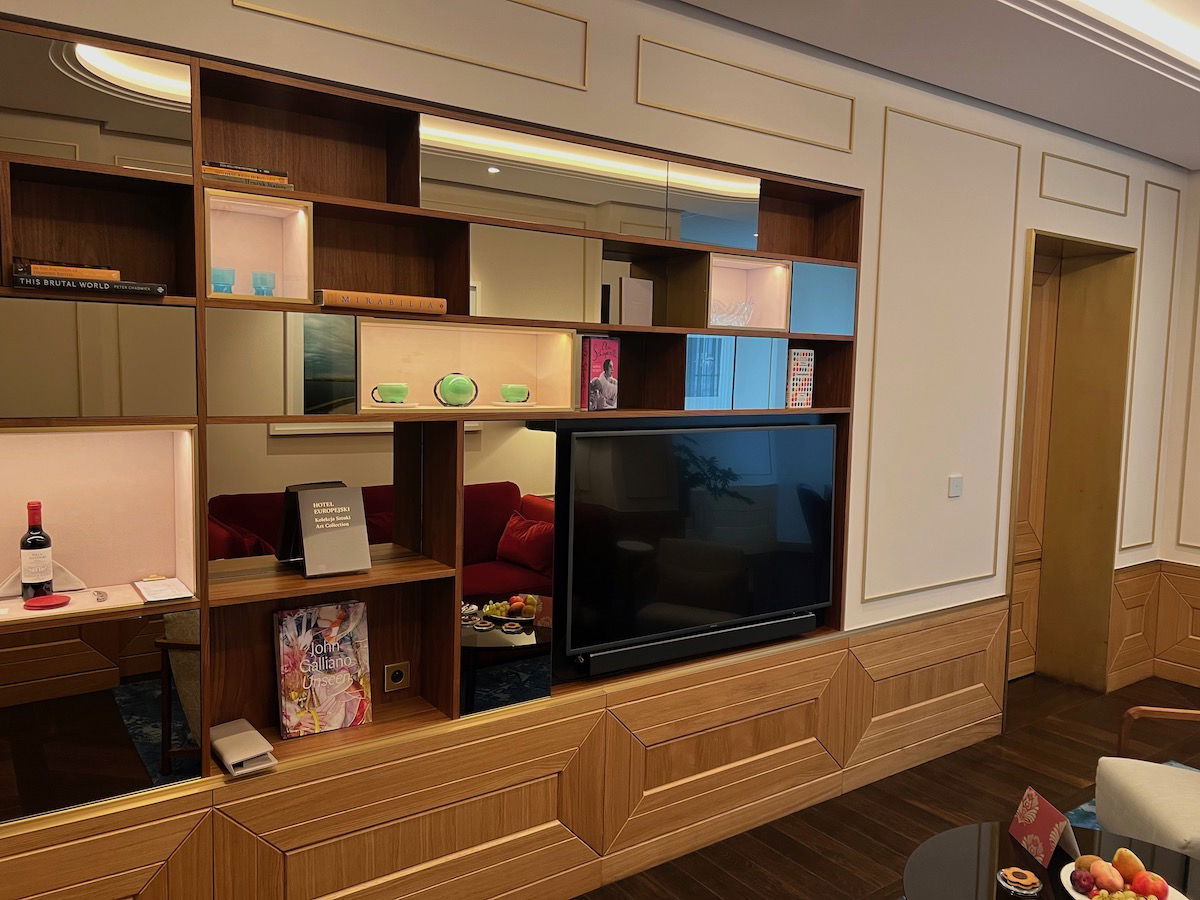 In the corner there was also a desk with a chair.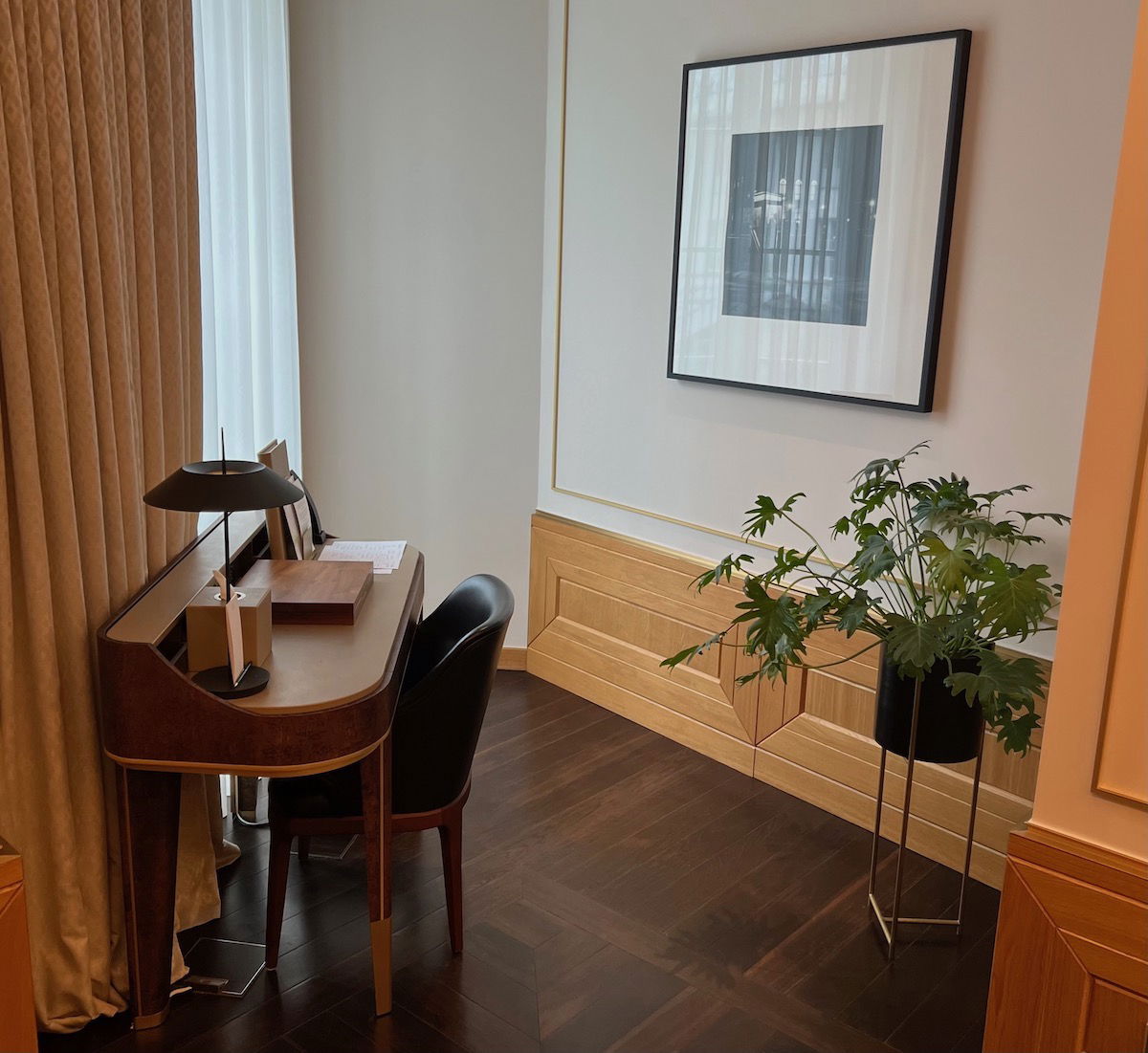 On the dining room table there was a welcome amenity, consisting of a fruit plate, some chocolate, and some cookies.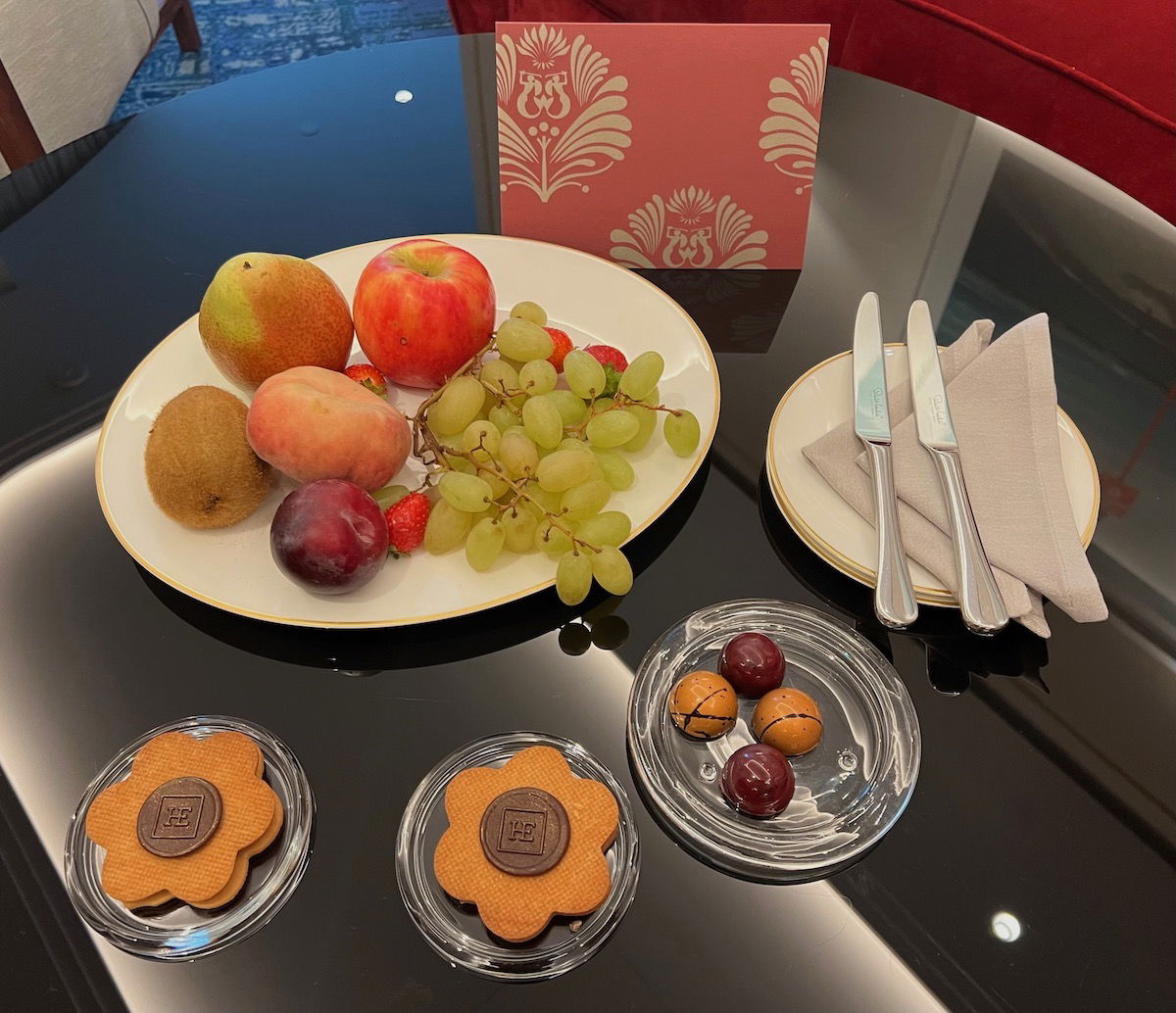 There was also a minibar with all kinds of drinks and snacks for purchase, plus a Nespresso machine and a kettle, for complimentary coffee and tea.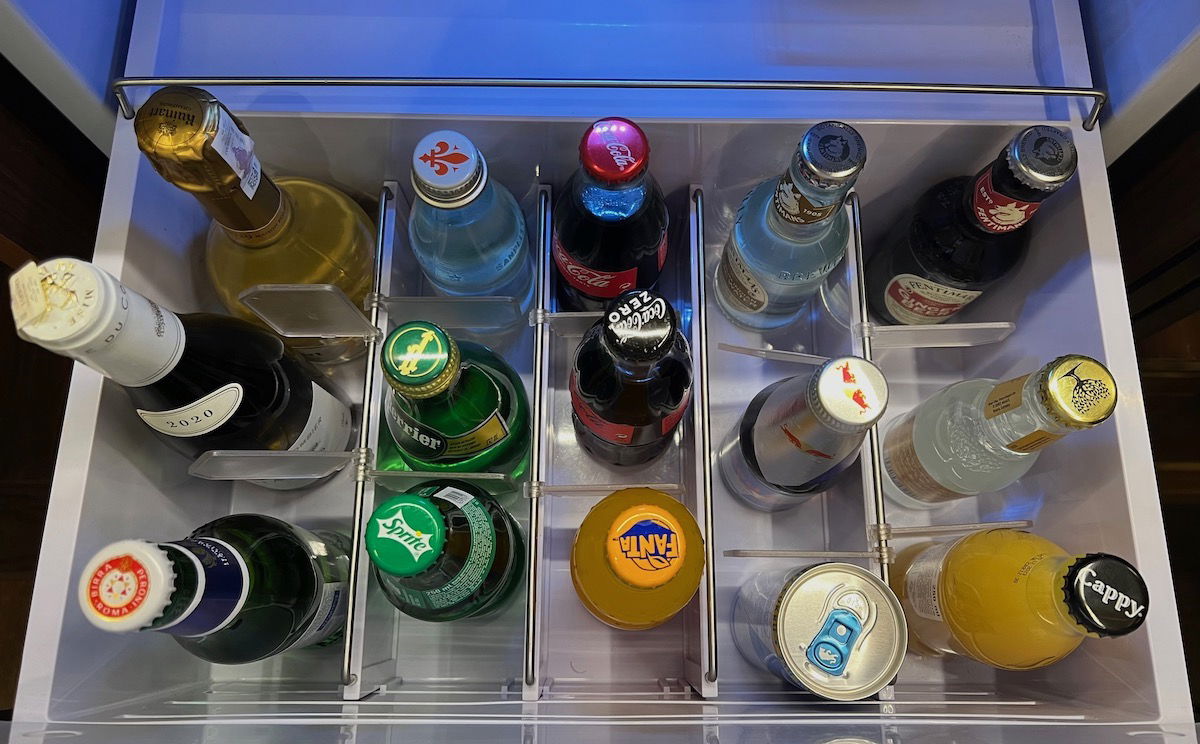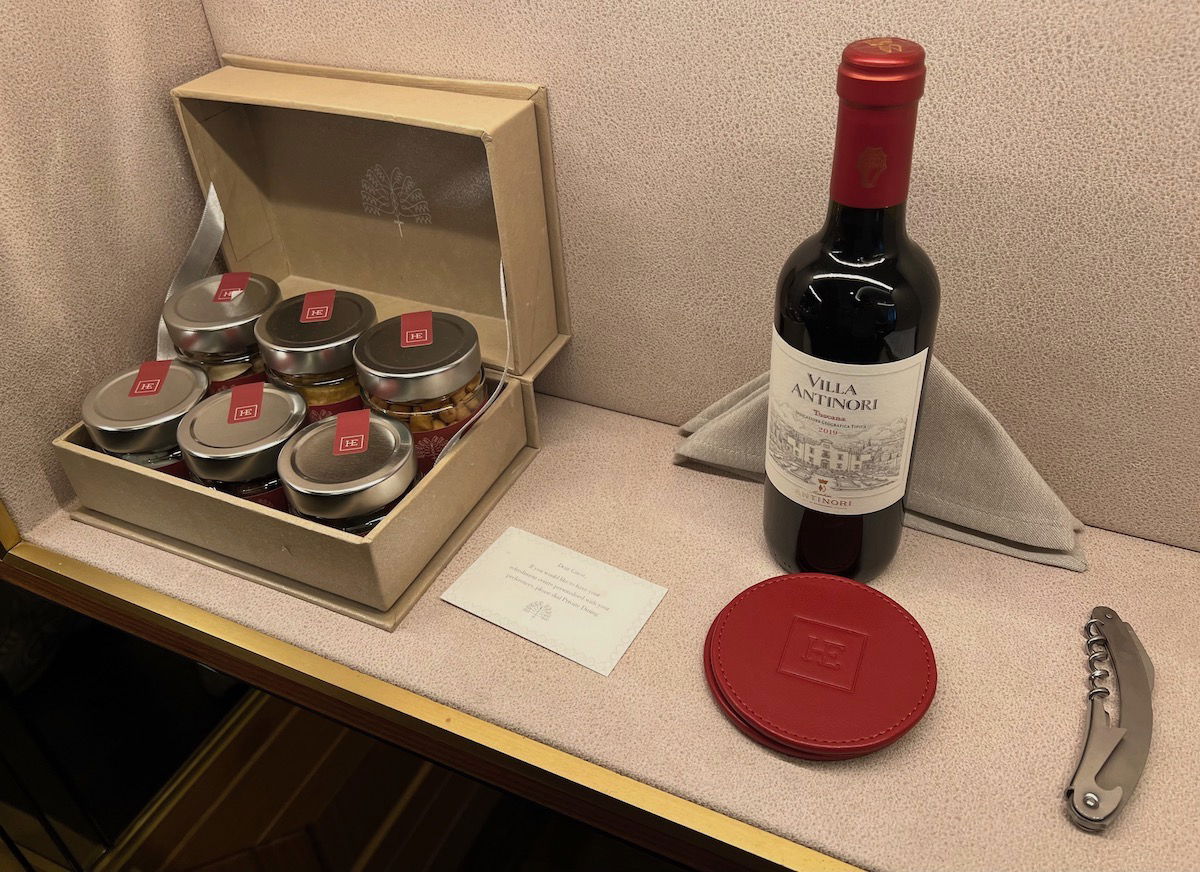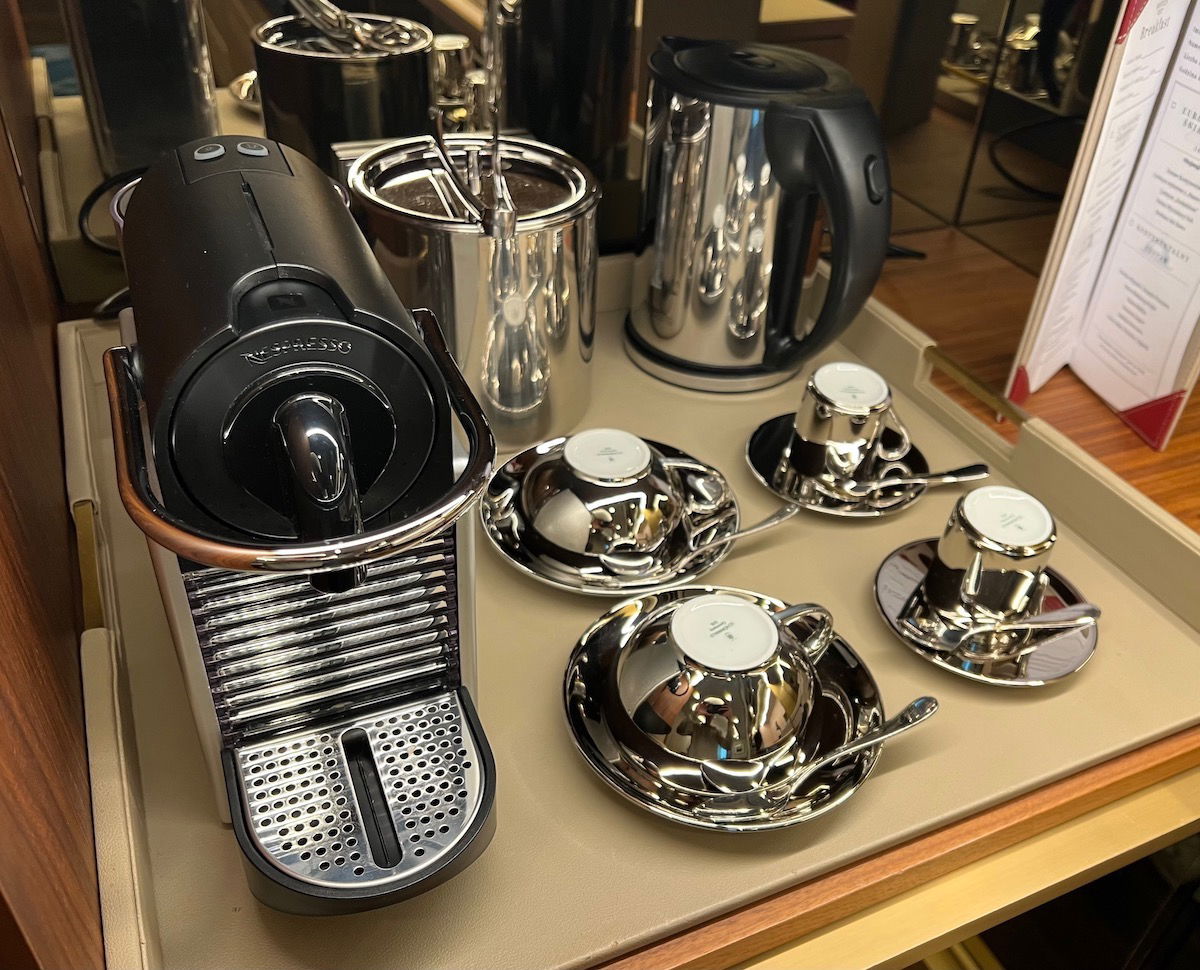 There was then a door separating the living room from the bedroom. The bedroom was also quite large, with a comfortable king size bed, a chair with a table, and another TV.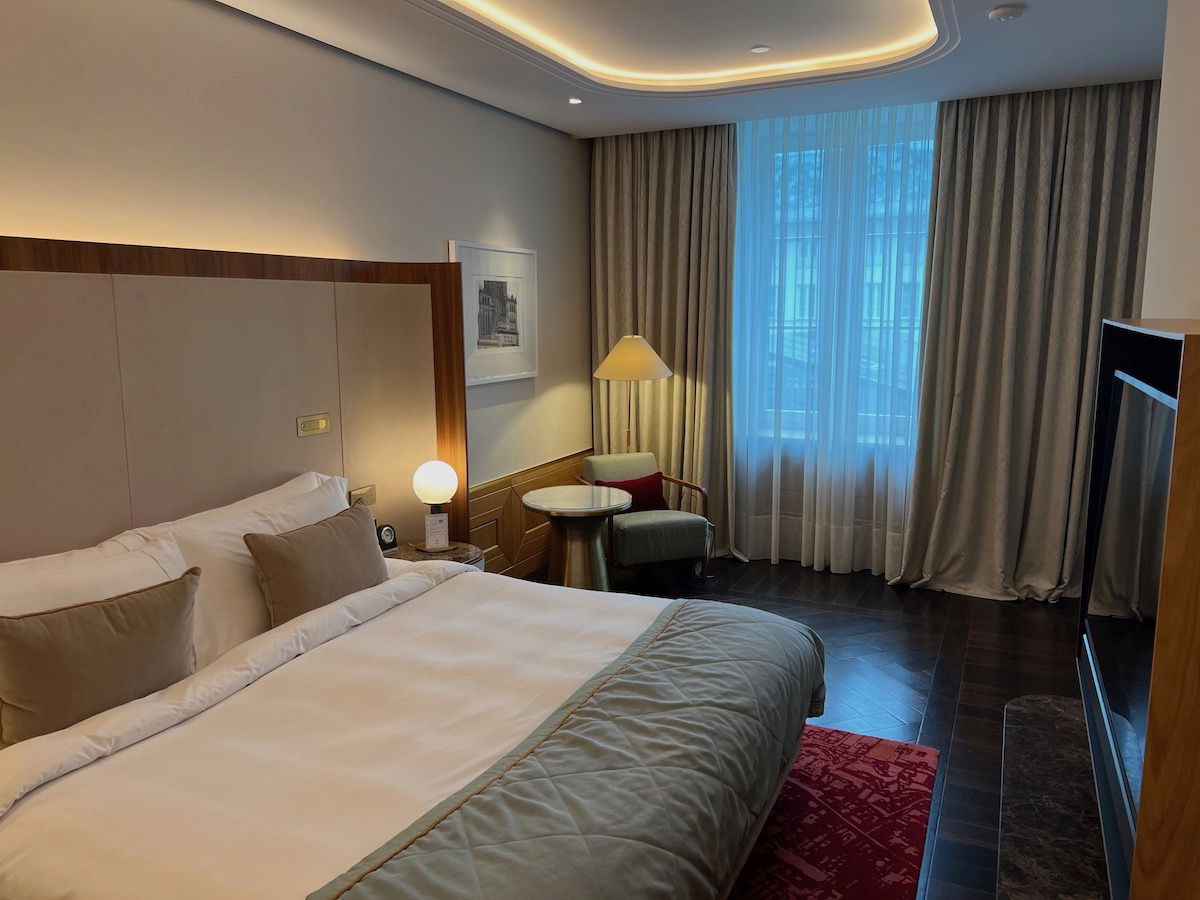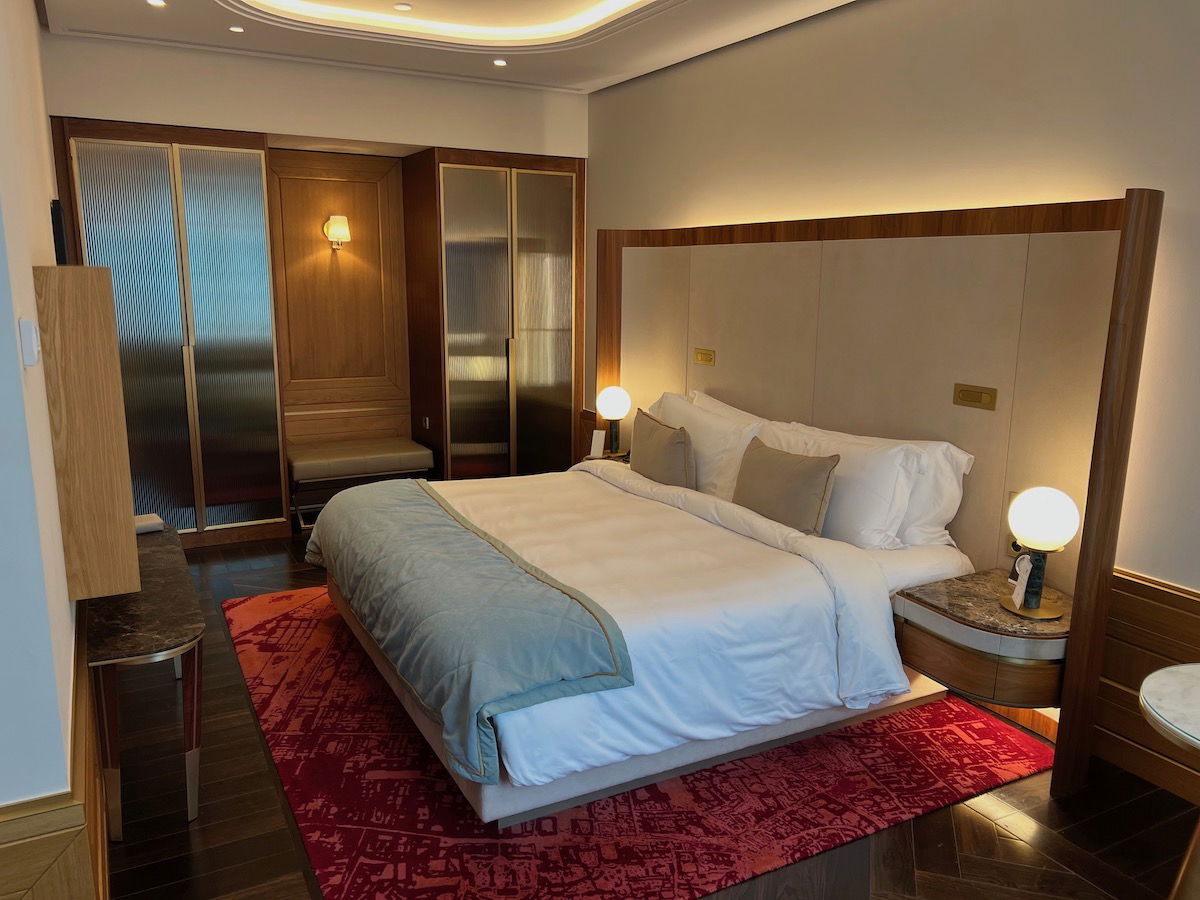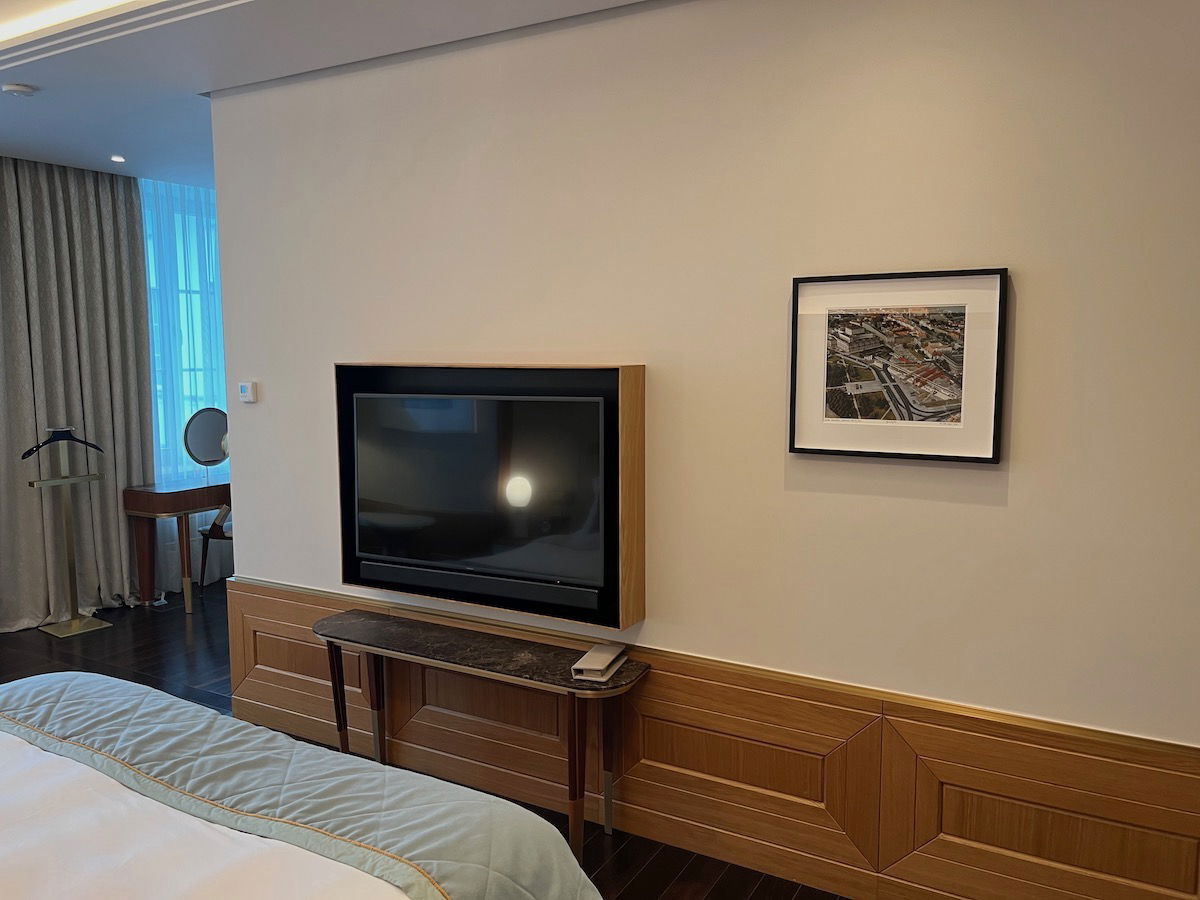 In the area between the living room and bedroom, there was a vanity, as well as the entrance to the bathroom.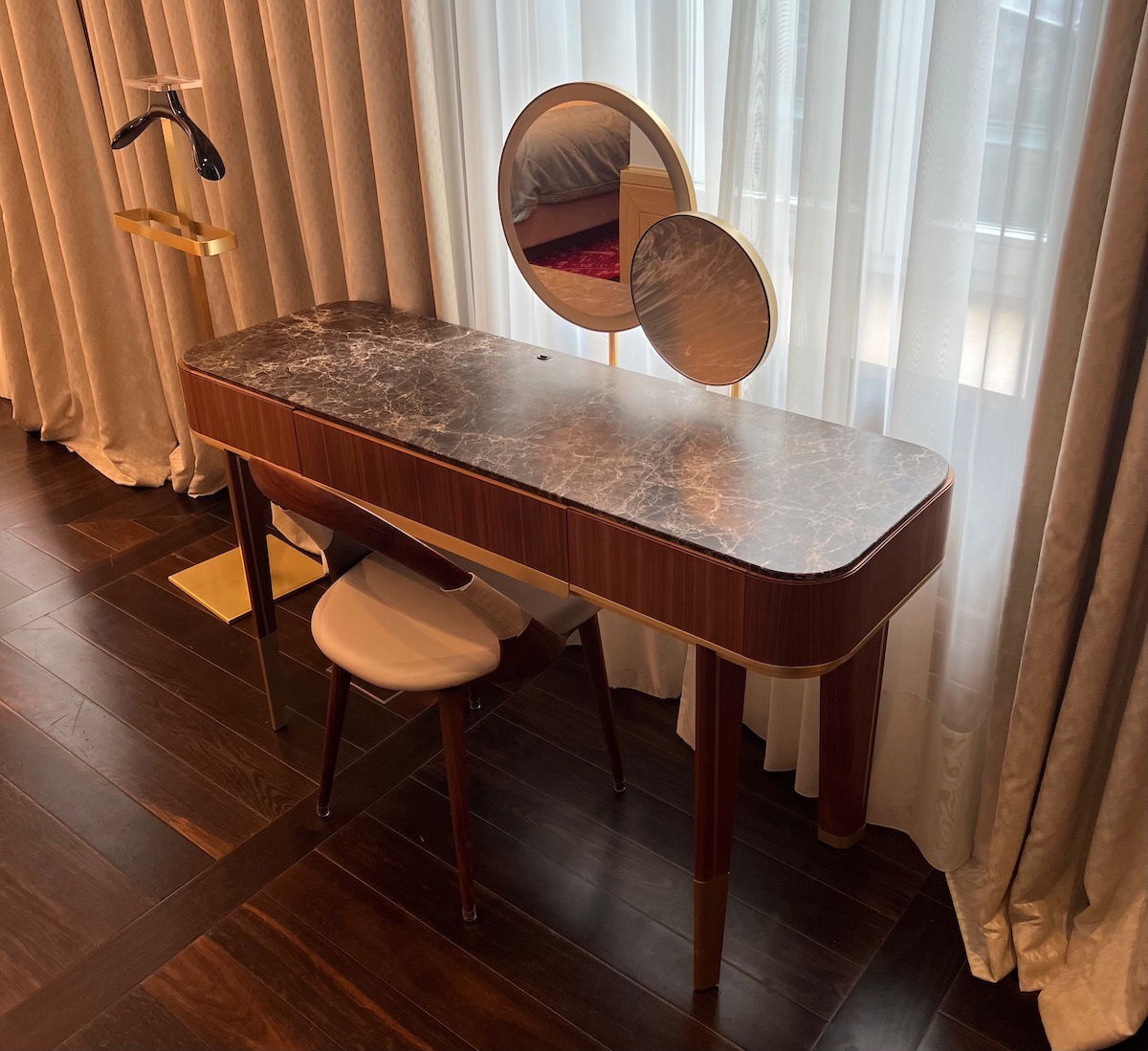 The bathroom had double sinks, a beautiful soaking tub, a walk-in shower, and a toilet.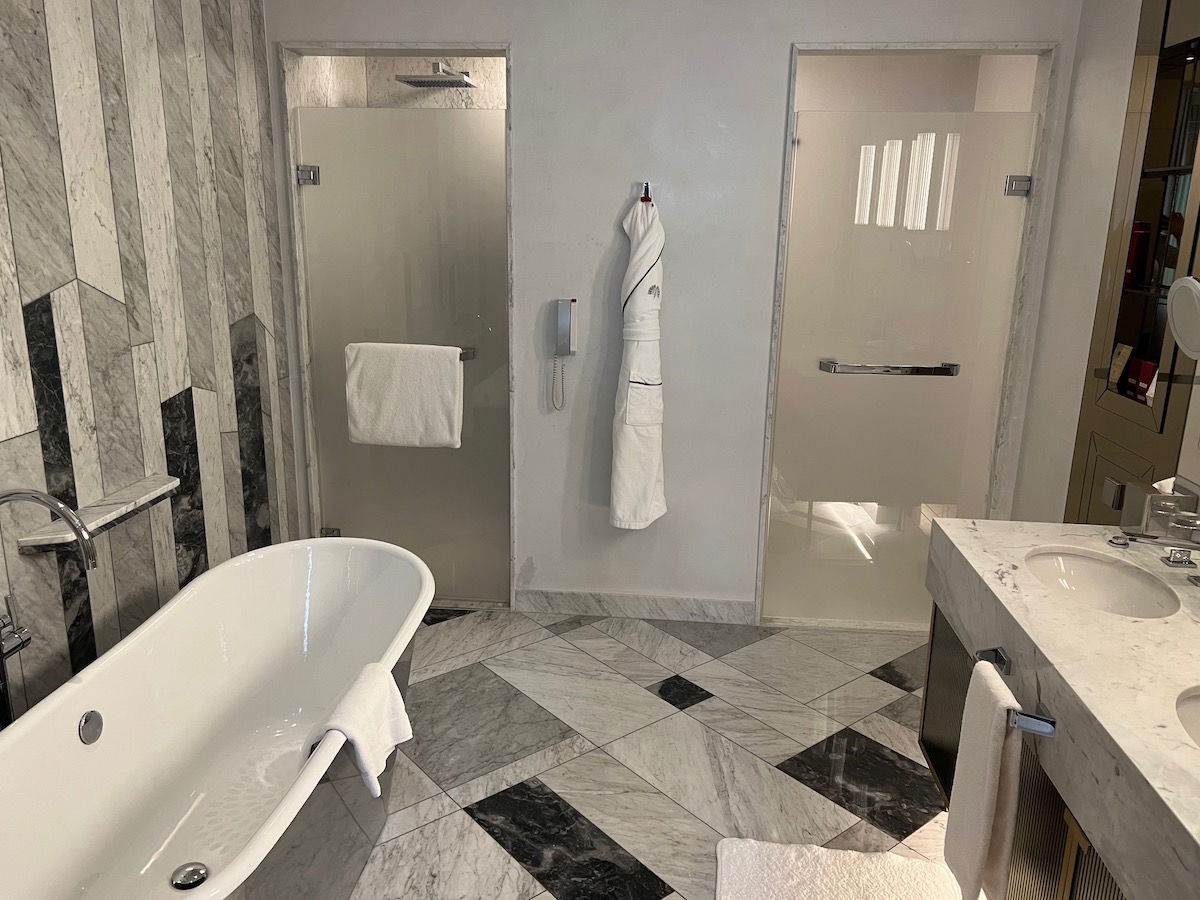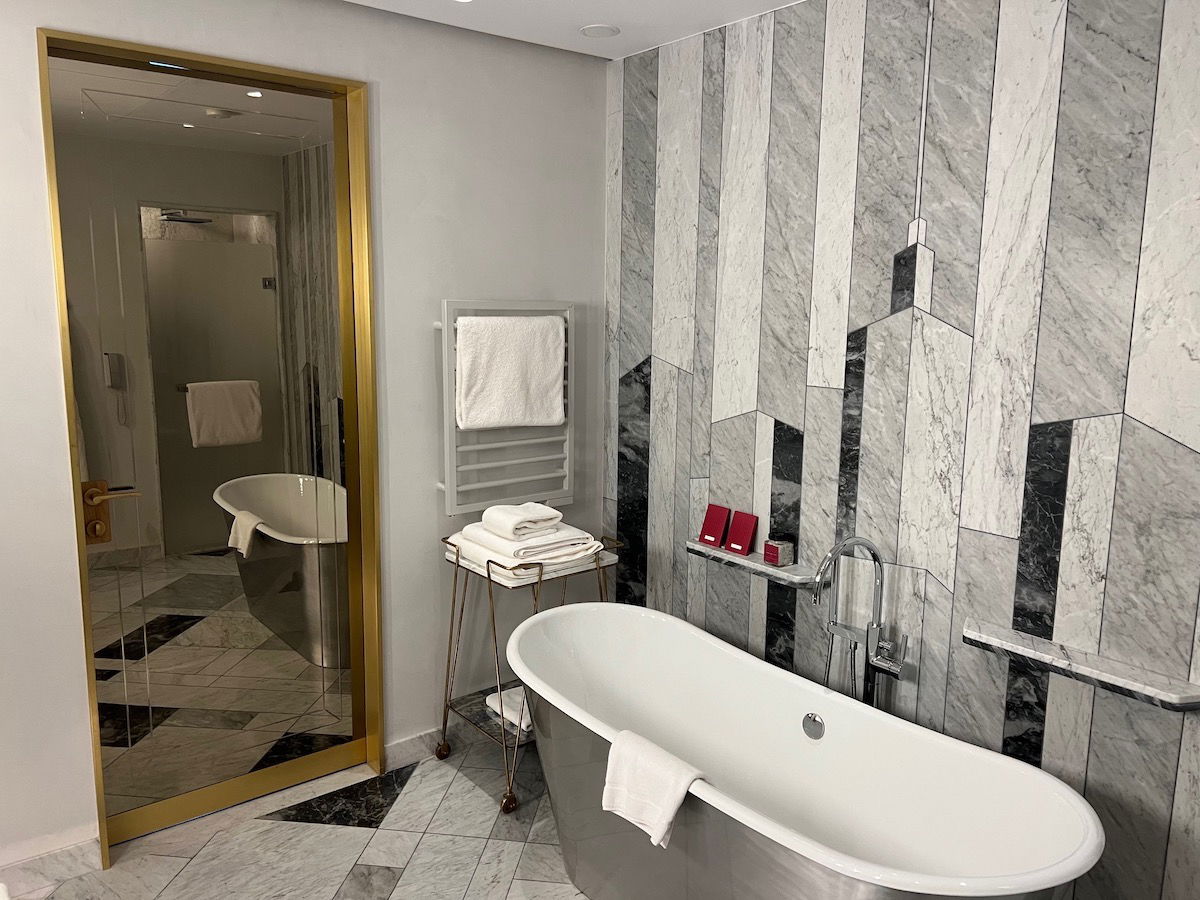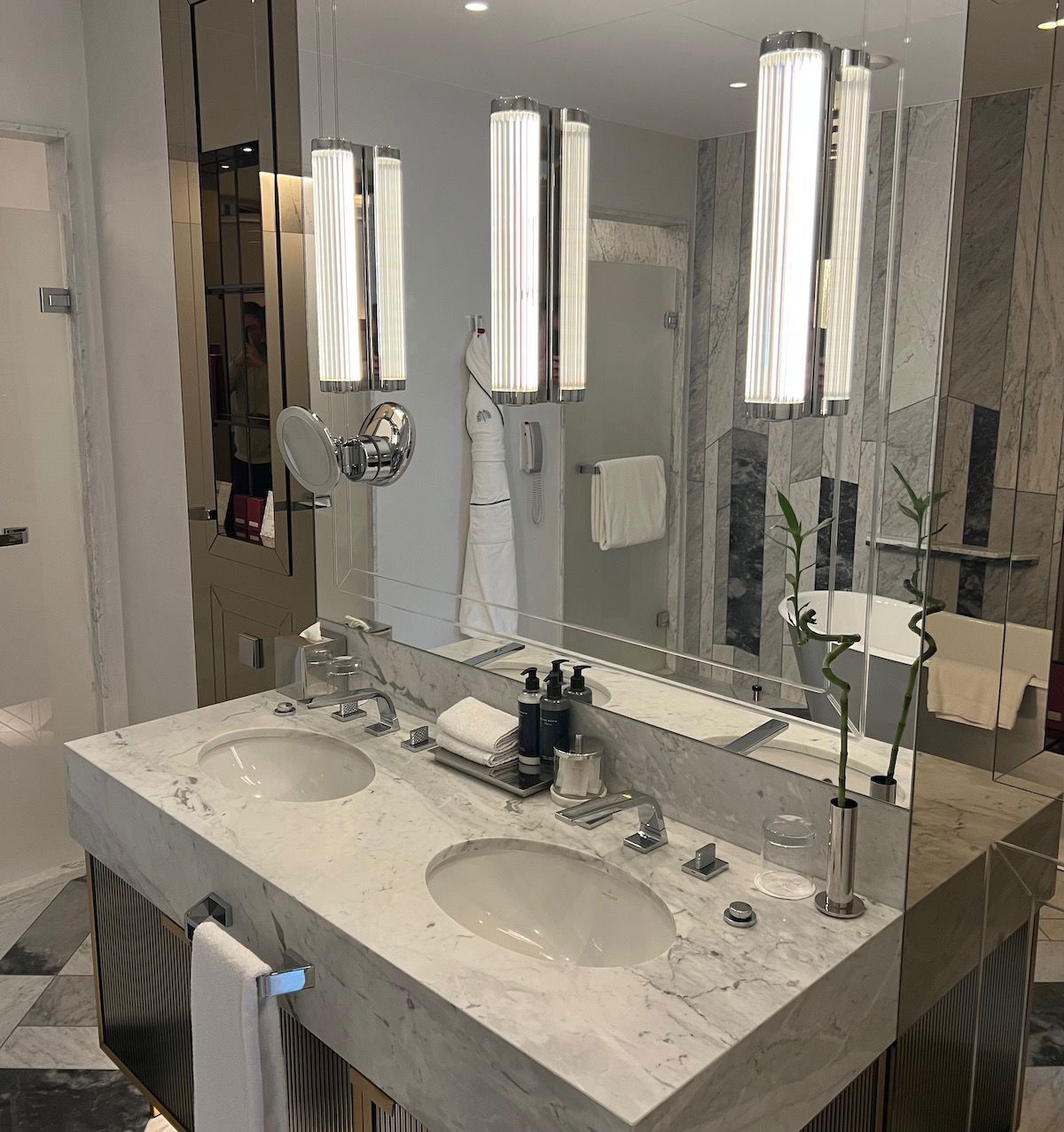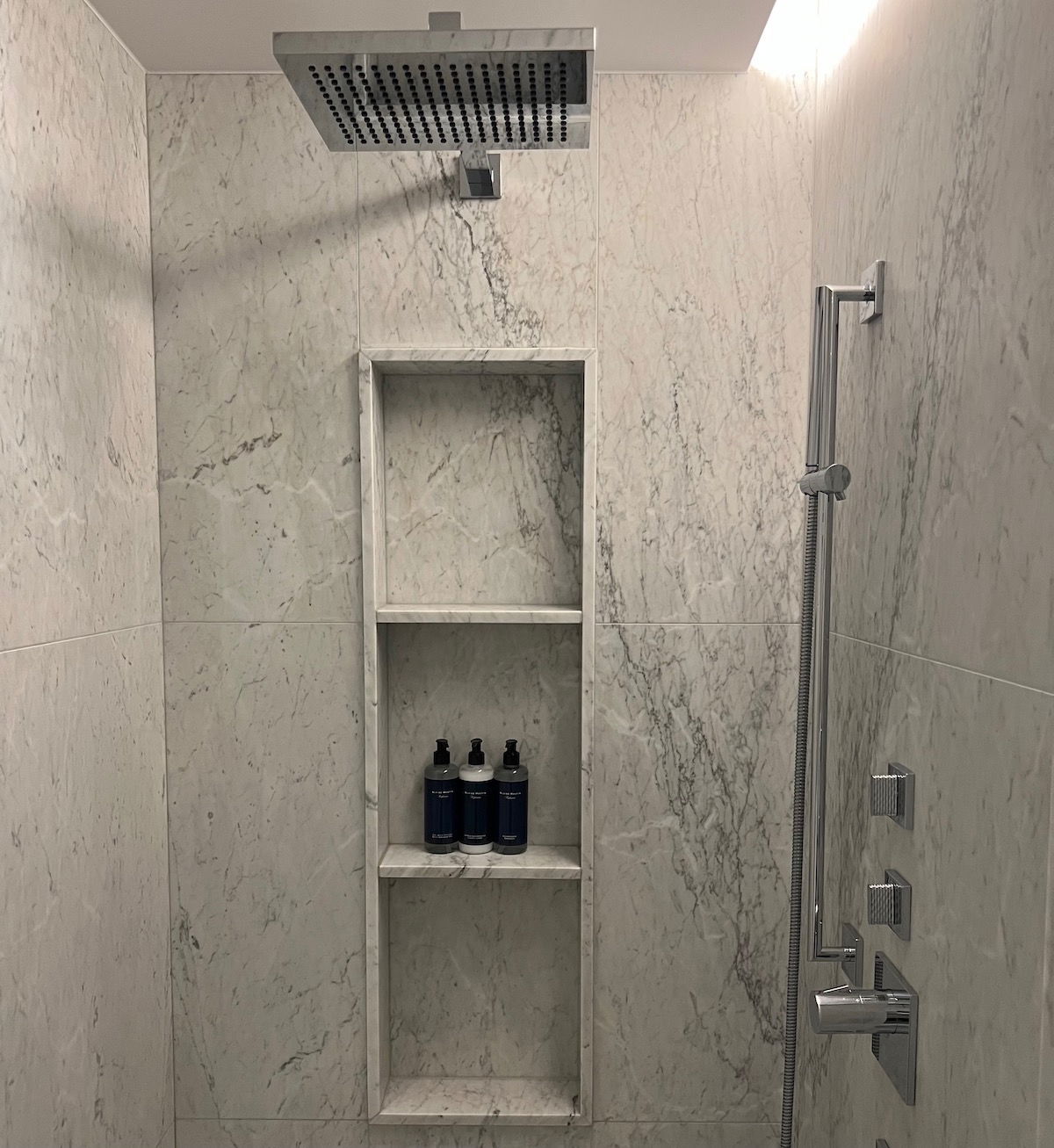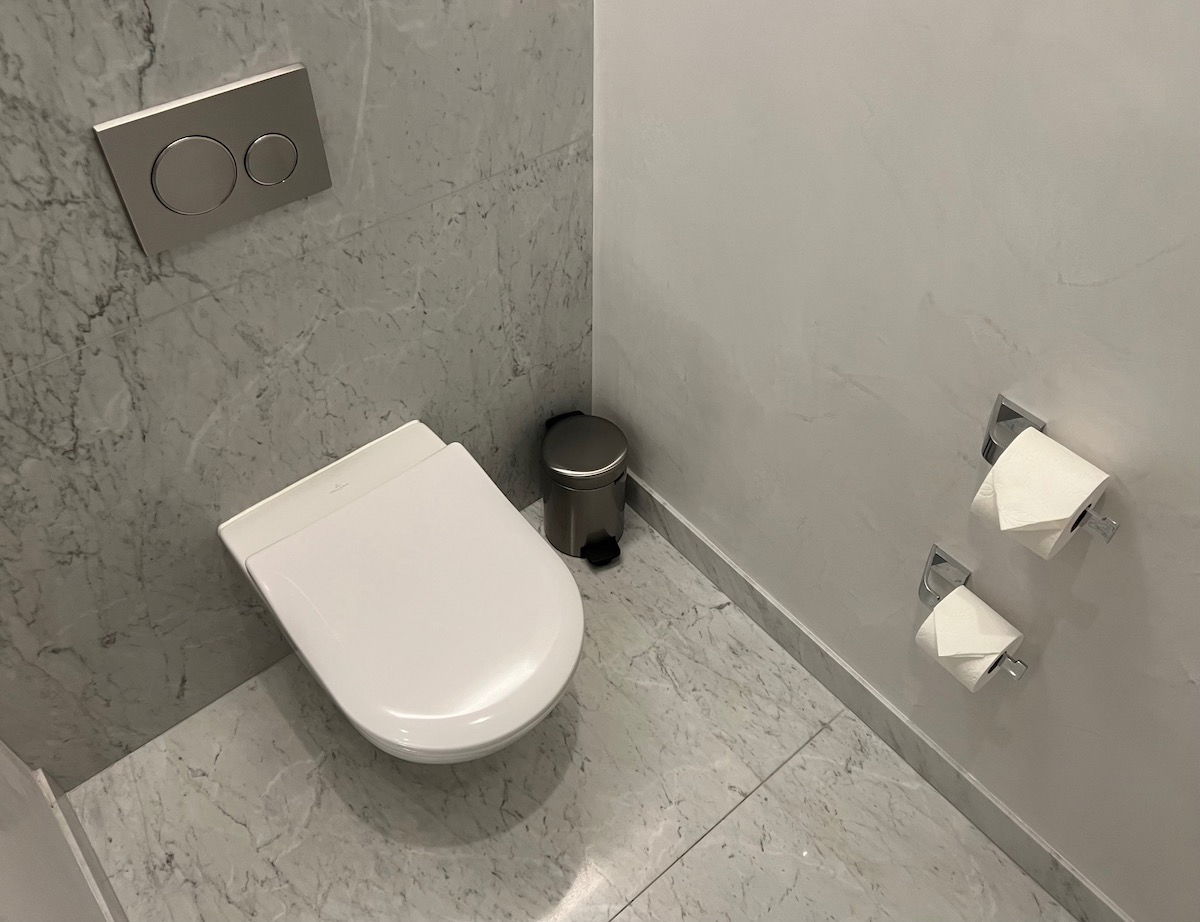 Toiletries were from Blaise Mautin, and were in reusable containers.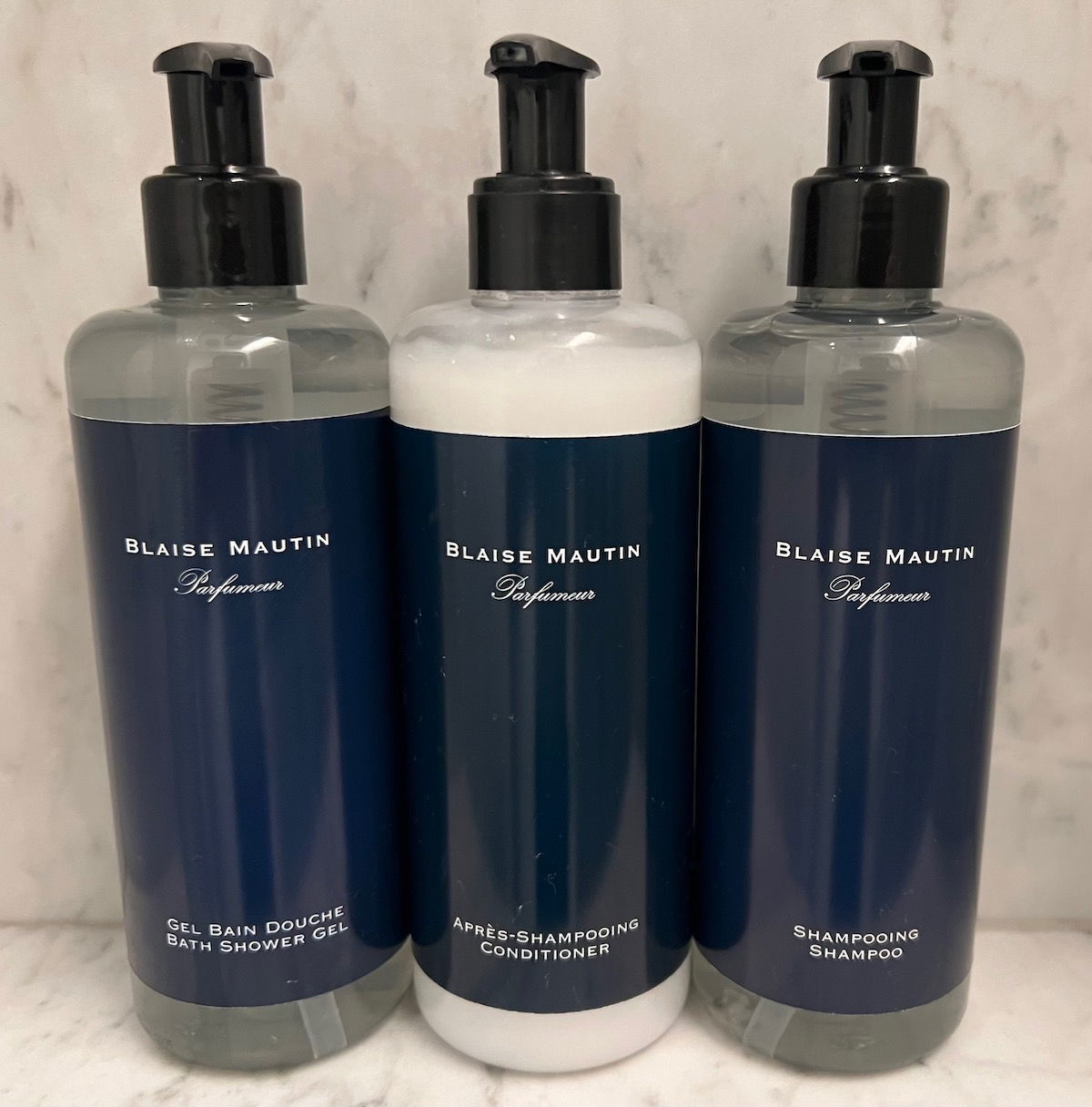 The entire room faced a courtyard, which had lots of greenery. While that's not the most exciting view, in many ways I prefer that to a street view, especially given that all the rooms are on low floors. That avoid any noise issues.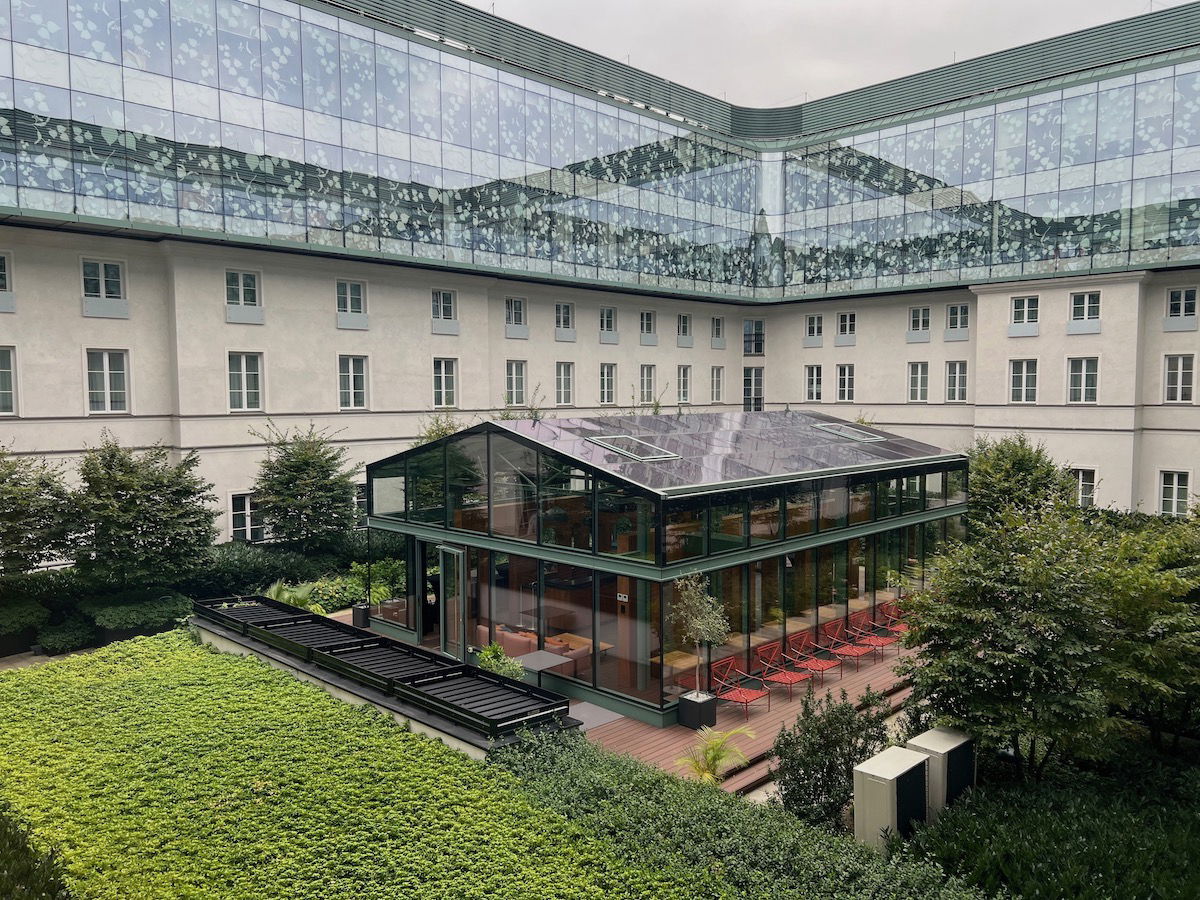 Wi-Fi in the room was fast and free, and turndown service was offered in the evening. Honestly, what an awesome suite this was, in terms of size, design, and functionality.
Raffles Warsaw spa & pool
The Raffles Warsaw has a spa on the basement level, which is open daily from 7AM until 10PM. While we didn't get any treatments during our short stay (you can find the treatment menu here), we did visit the wellness area shortly before it closed, and loved it.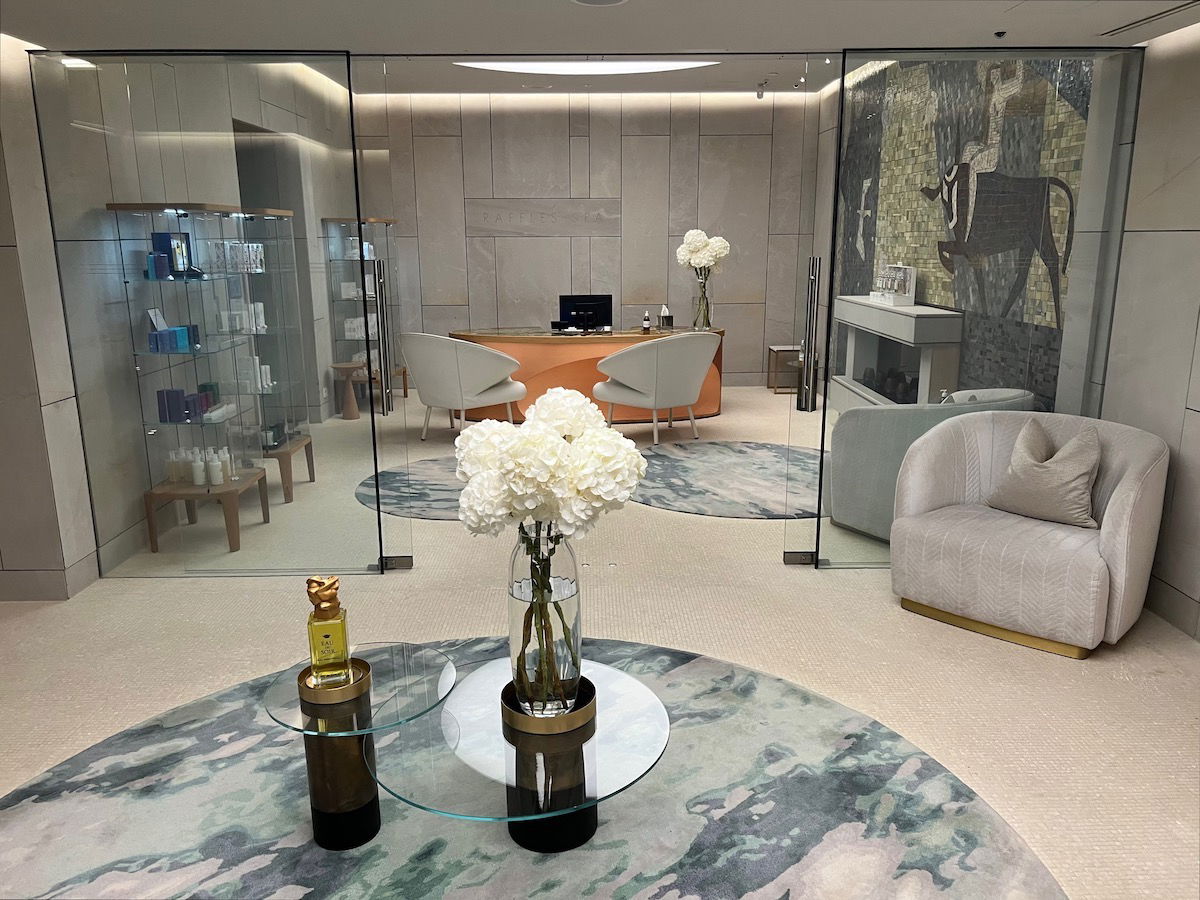 The hotel has a beautiful pool and whirlpool area. As much as I'm a selective germaphobe and don't really like pools, I am a sucker for whirlpools in pretty settings, and this place qualified. In addition to the pool and hot tub, there was also a sauna and steam room.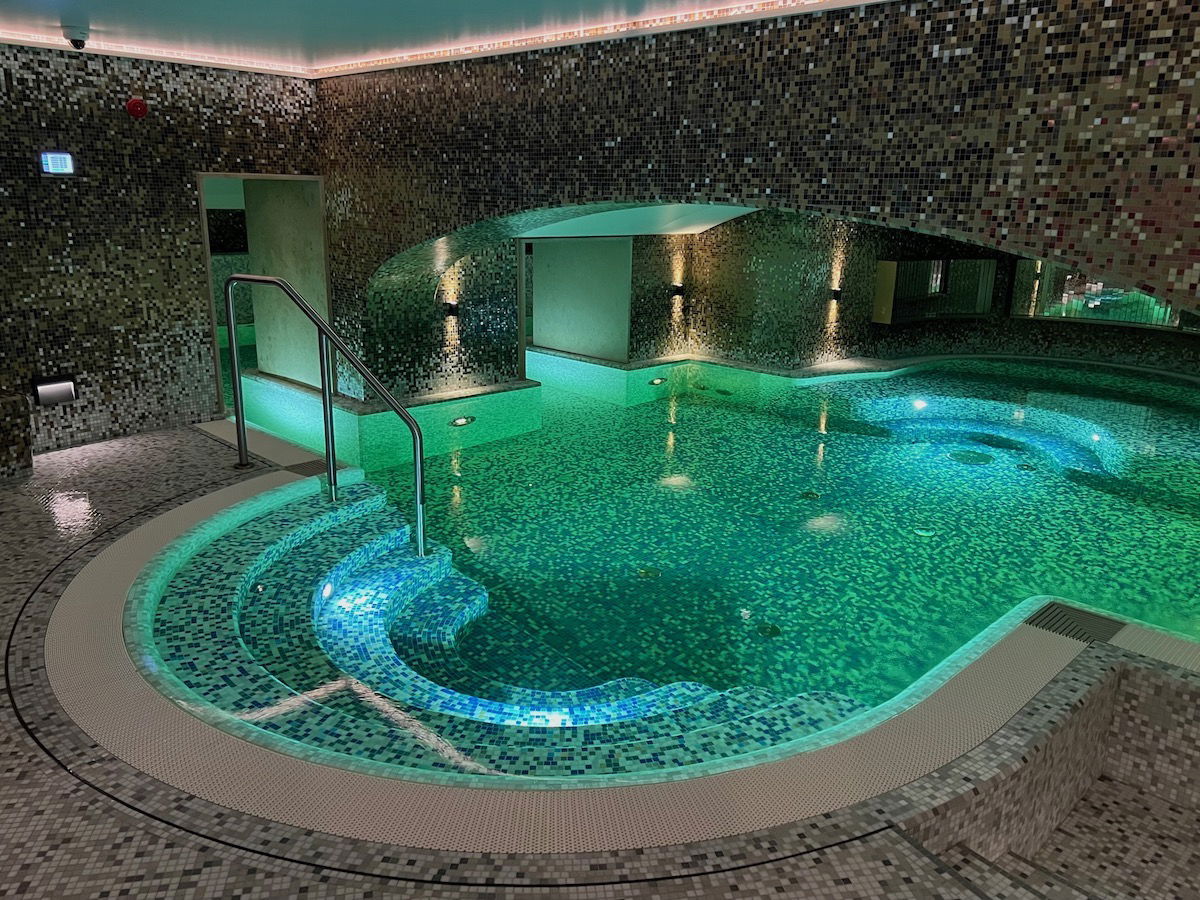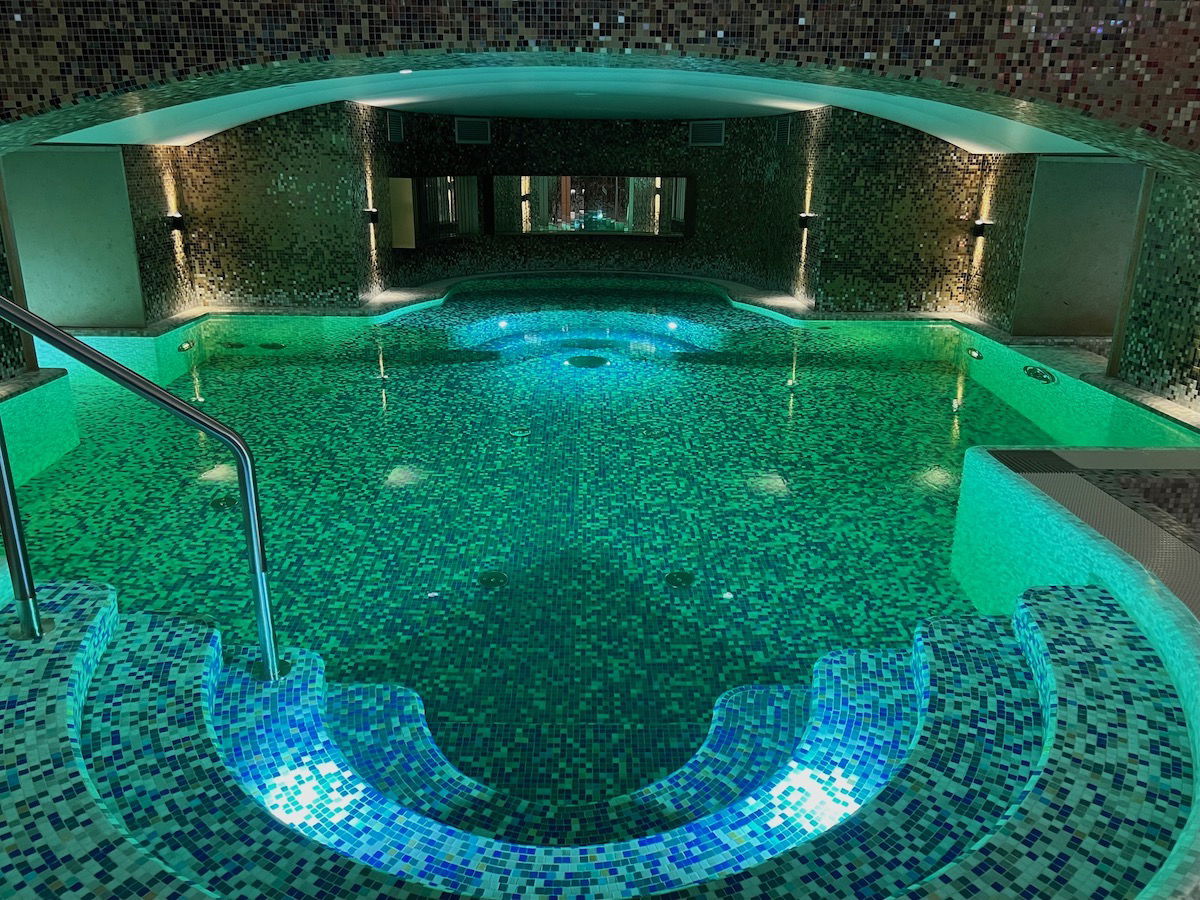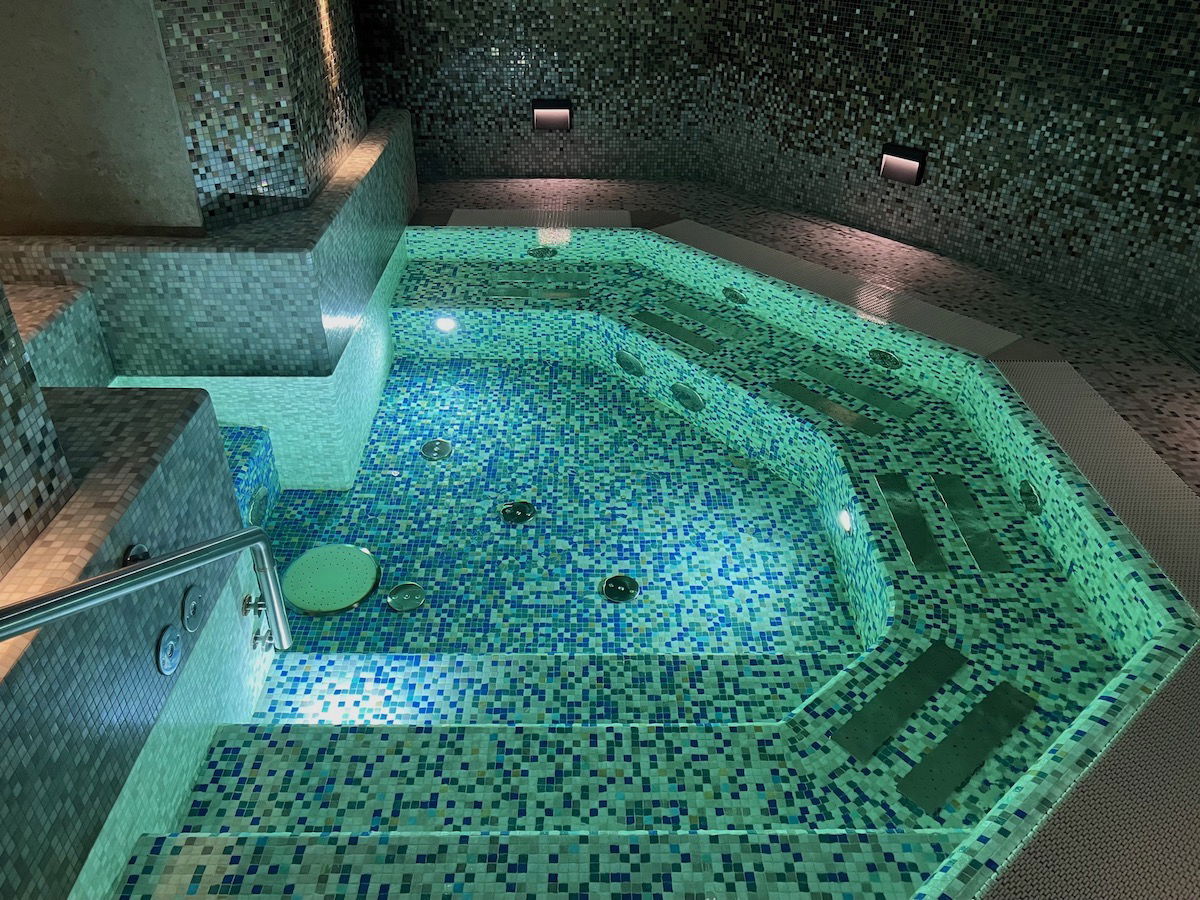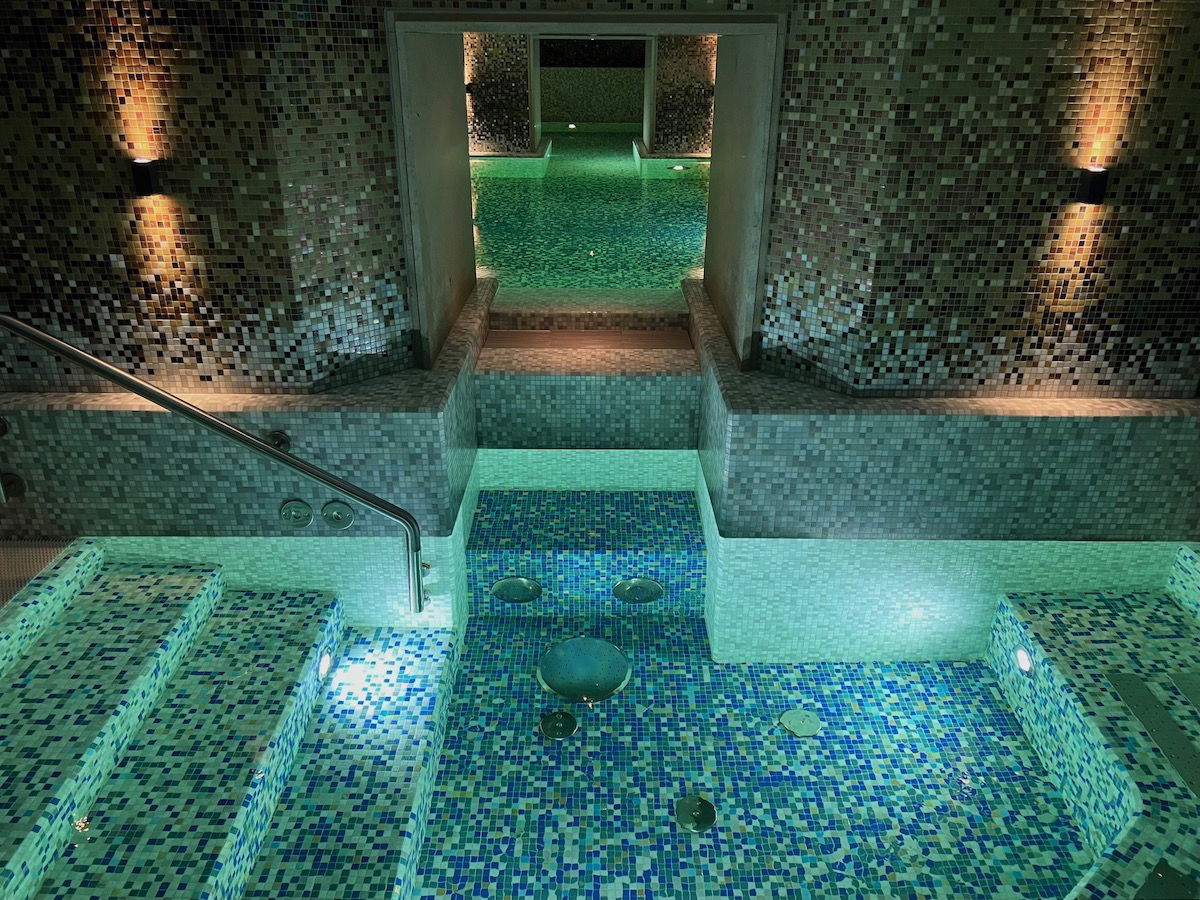 Raffles Warsaw gym
The Raffles Warsaw has a 24/7 gym on the basement level. It's not a huge gym, but it had modern cardio and weight equipment, and was sufficiently large, given that this hotel doesn't have many rooms.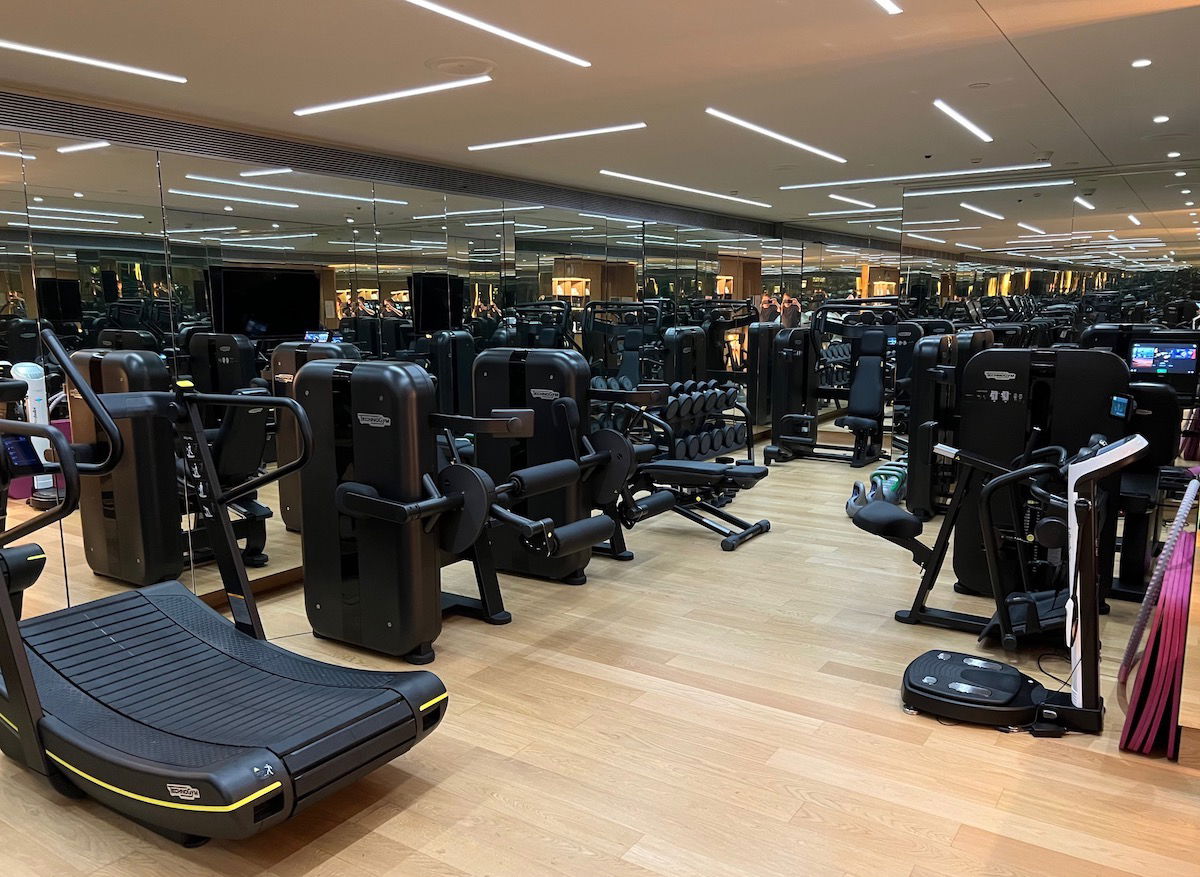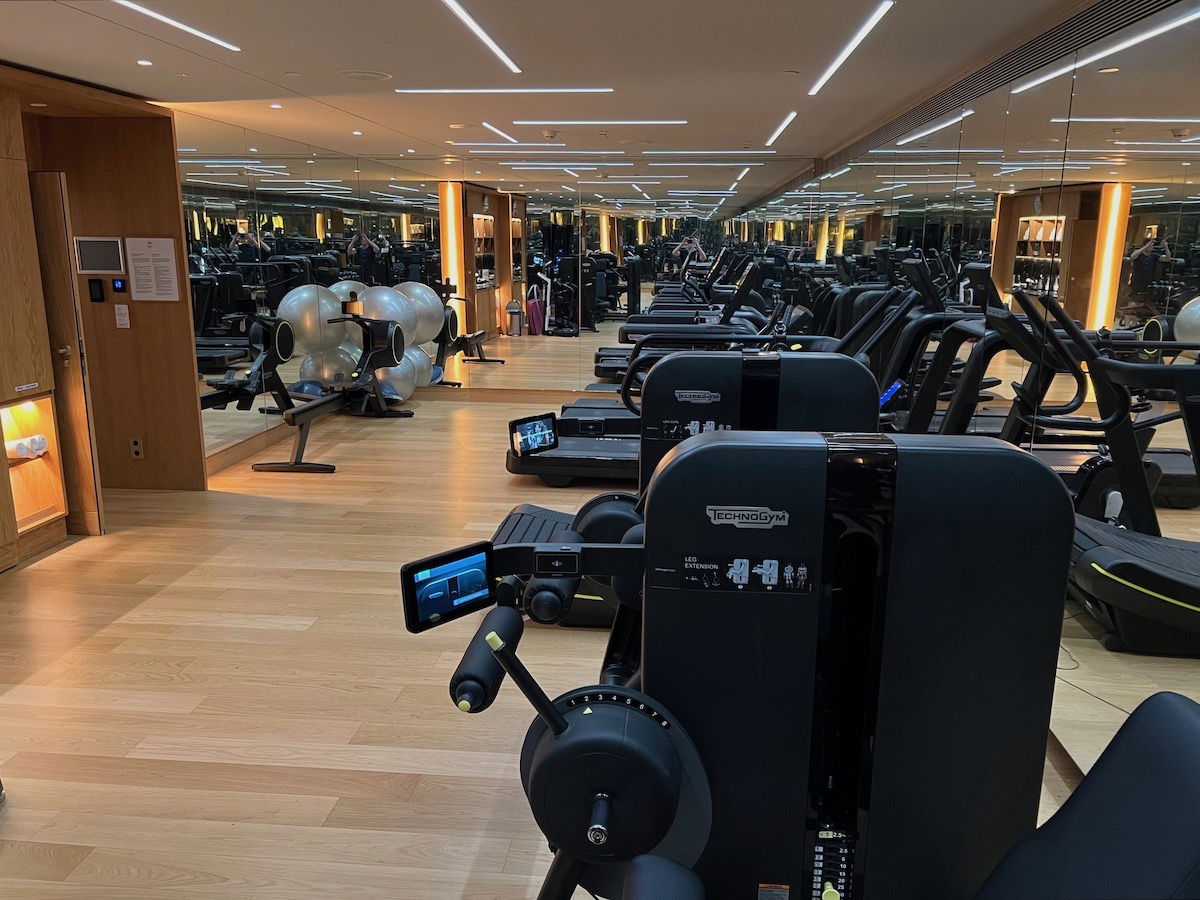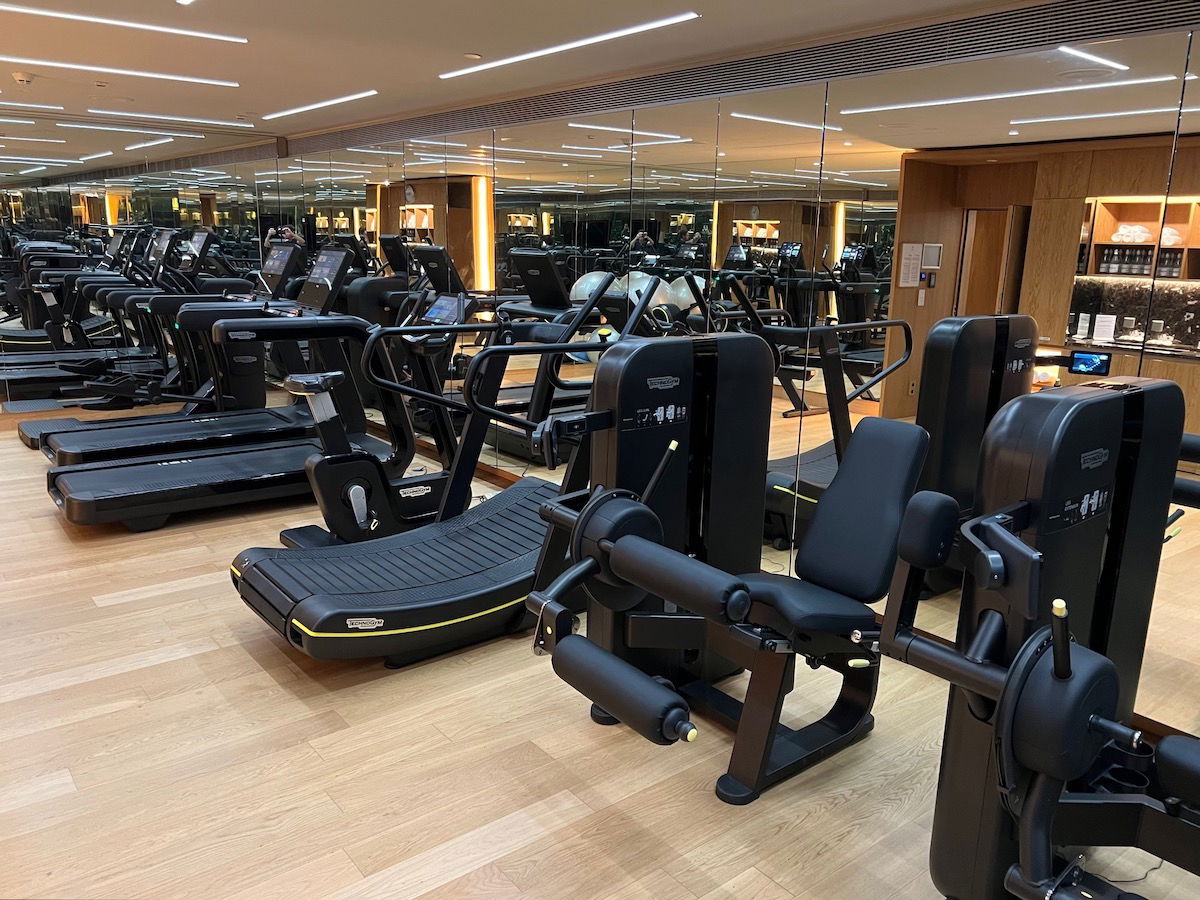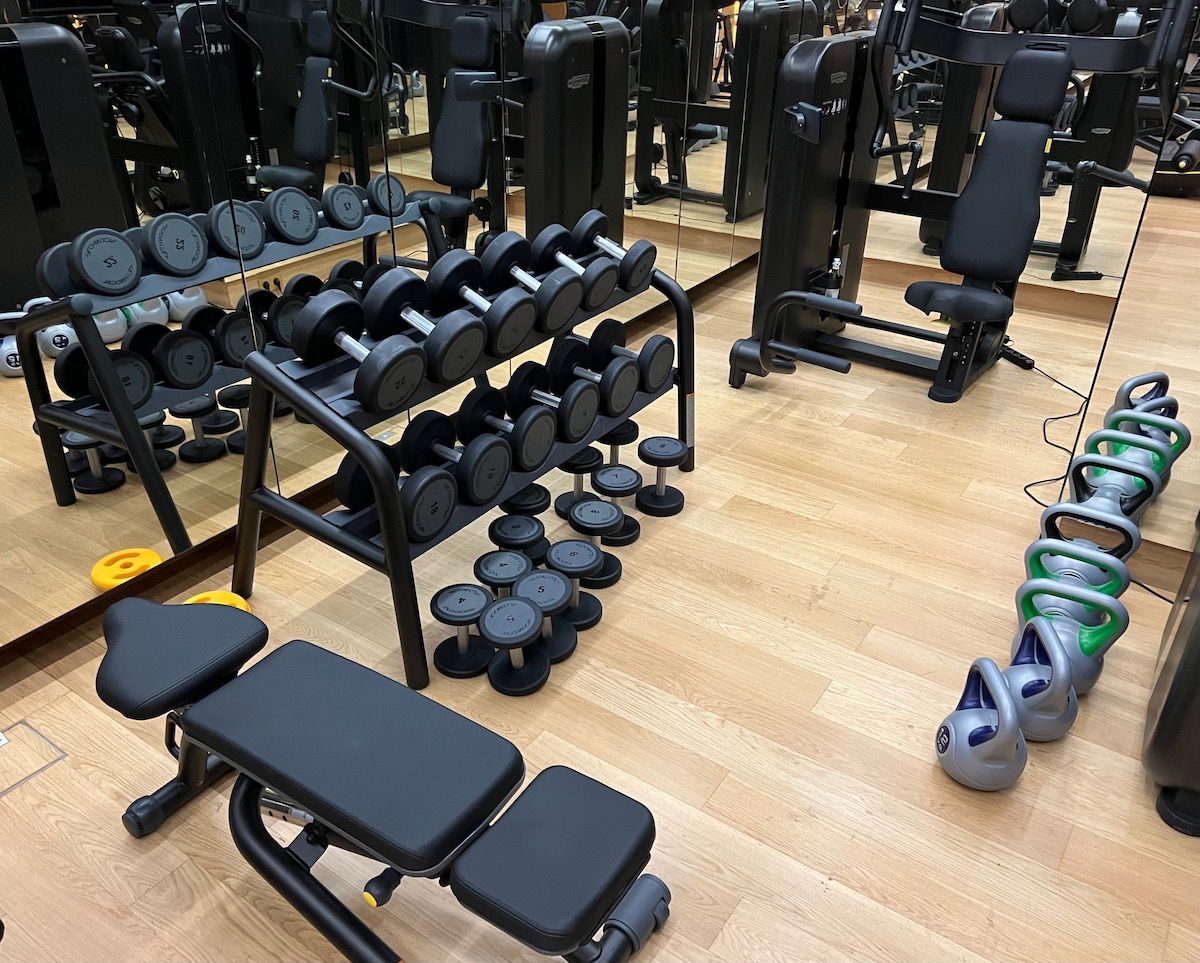 Raffles Warsaw Long Bar
The Raffles brand is known for its bars, and this hotel was no exception. The Raffles Warsaw has the Long Bar, inspired by the Raffles Long Bar in Singapore. This is located on the lobby level, and has both a beautiful bar, plus plenty of tables.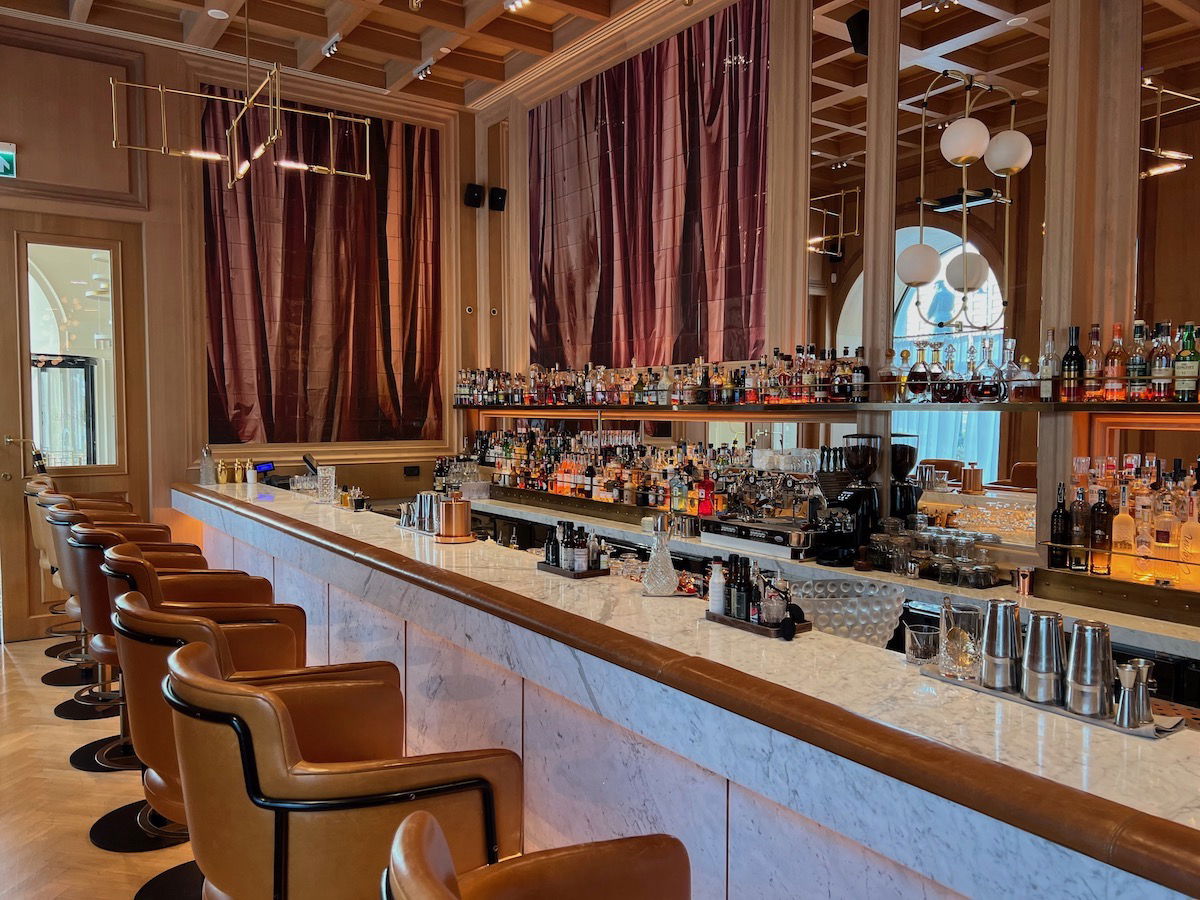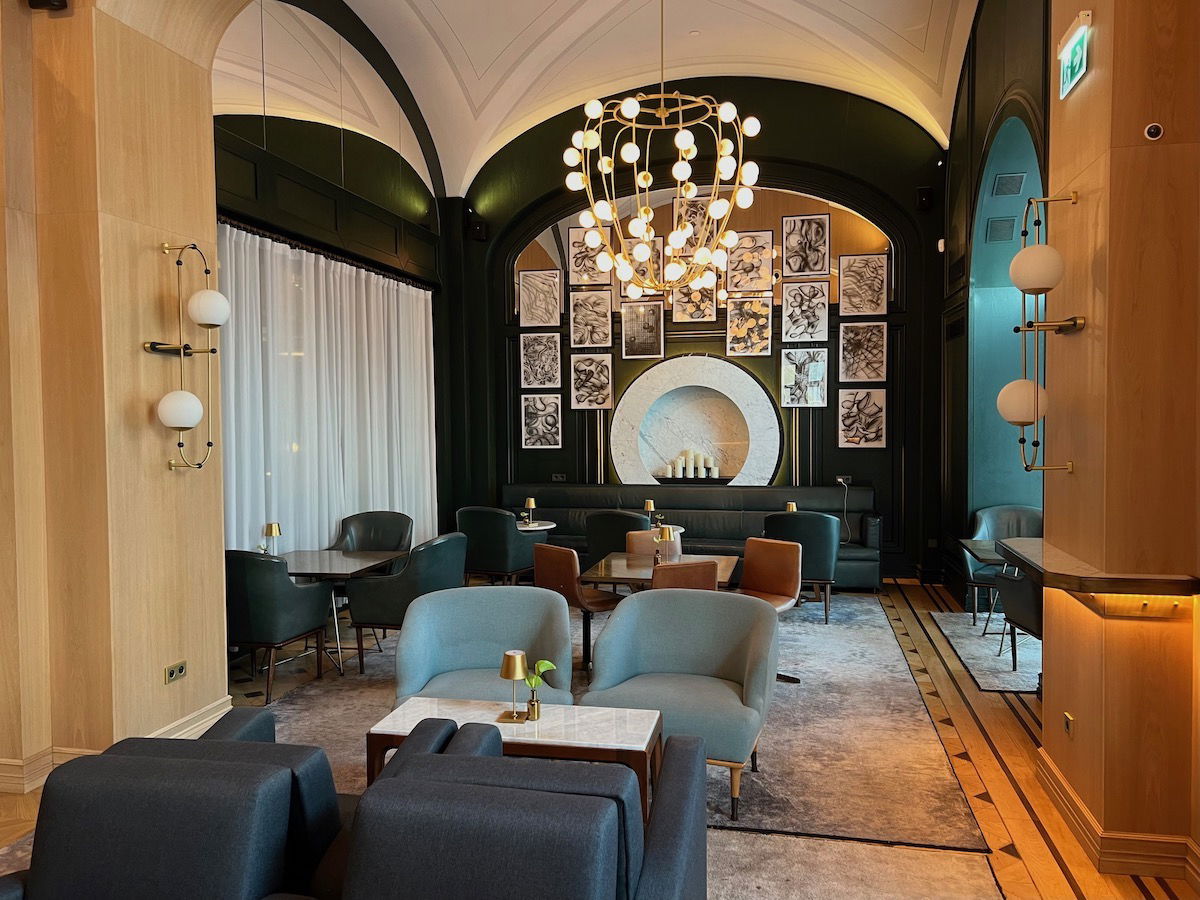 We came here for some pre-dinner cocktails, and you can find the cocktail menu here. Ford decided to have one of the signature cocktails, Winter in Warsaw, while I just had a traditional dirty martini (I was impressed that it was made correctly, since that can be rare in Europe, outside of the UK).
Admittedly Poland is just not as expensive as other places, but it was nice to get a legitimately good cocktail for $12 at a luxury hotel bar, since there aren't many places where you'll find prices like that anymore.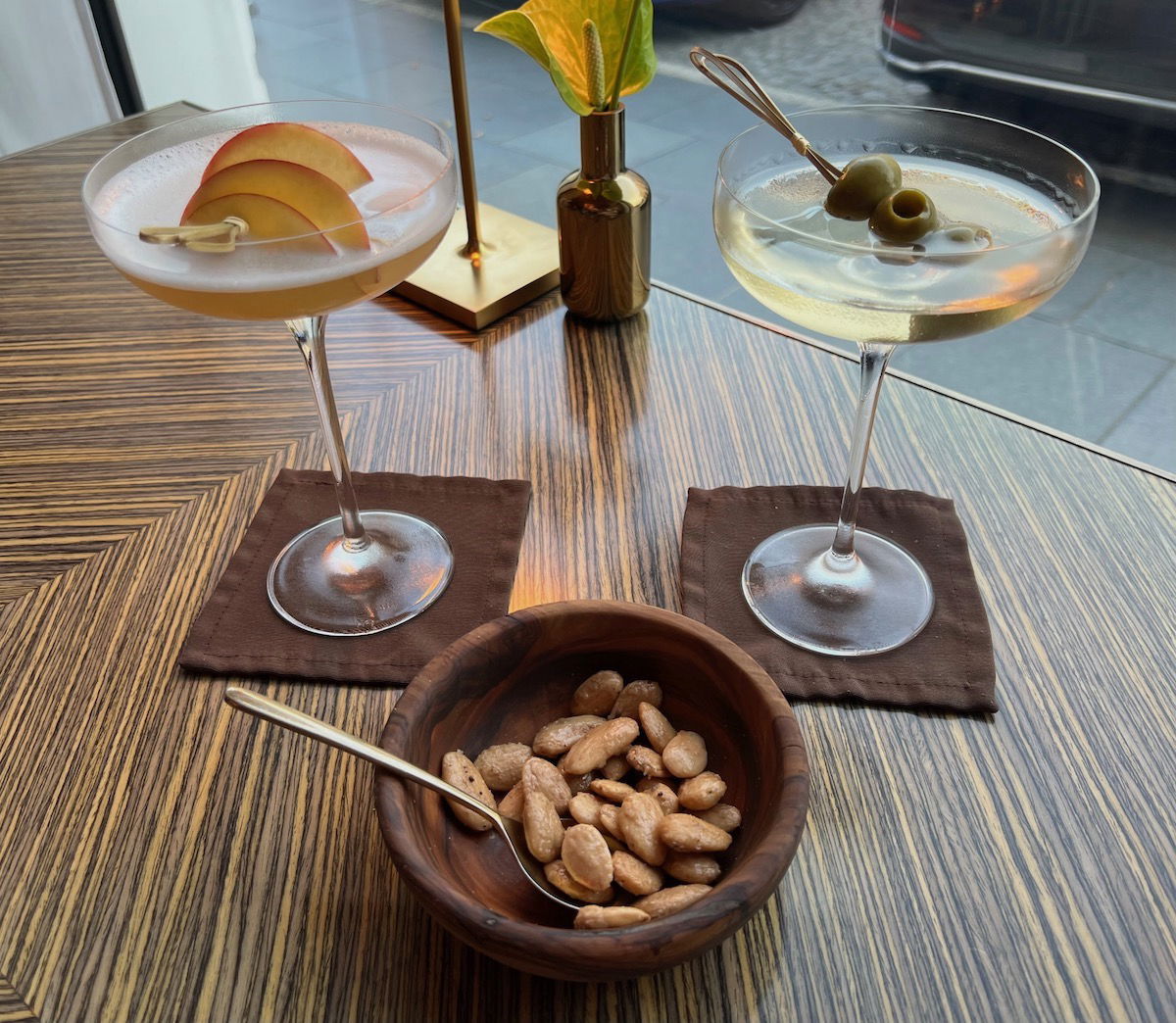 Raffles Warsaw Europejski Grill
The Raffles Warsaw's all-day dining restaurant is Europejski Grill. The restaurant is elegant, with beautiful art and finishes. Then again, that's true of much of the hotel. The restaurant is long and pretty narrow, with several seating options. There's also an outdoor terrace.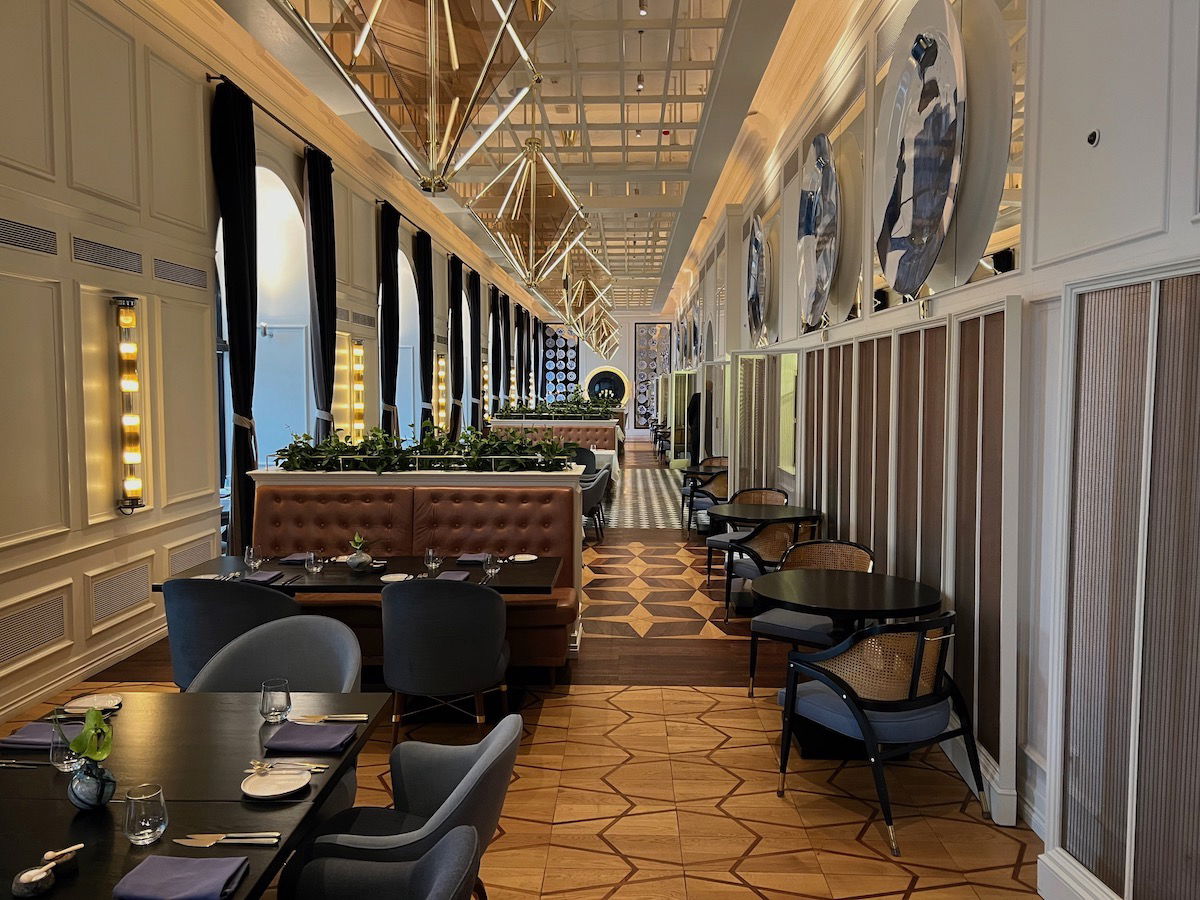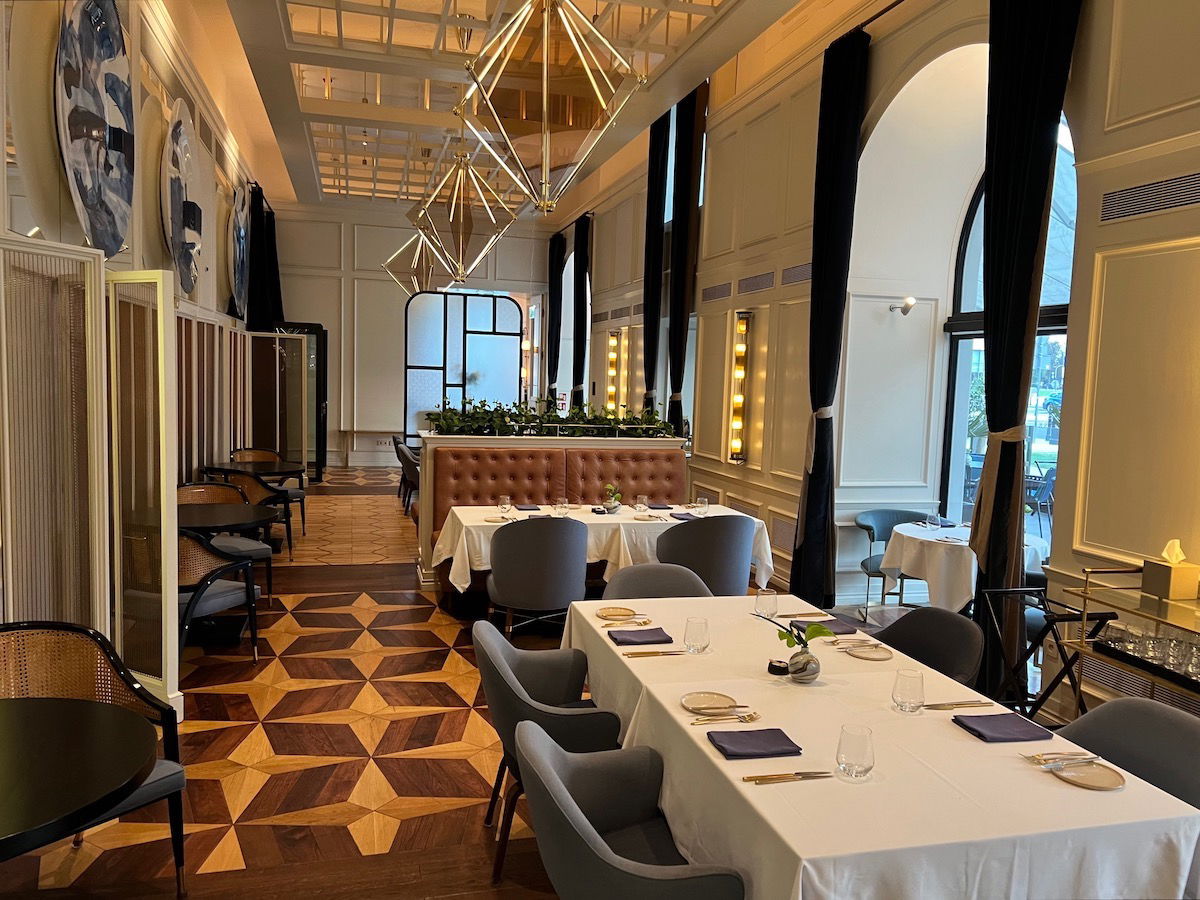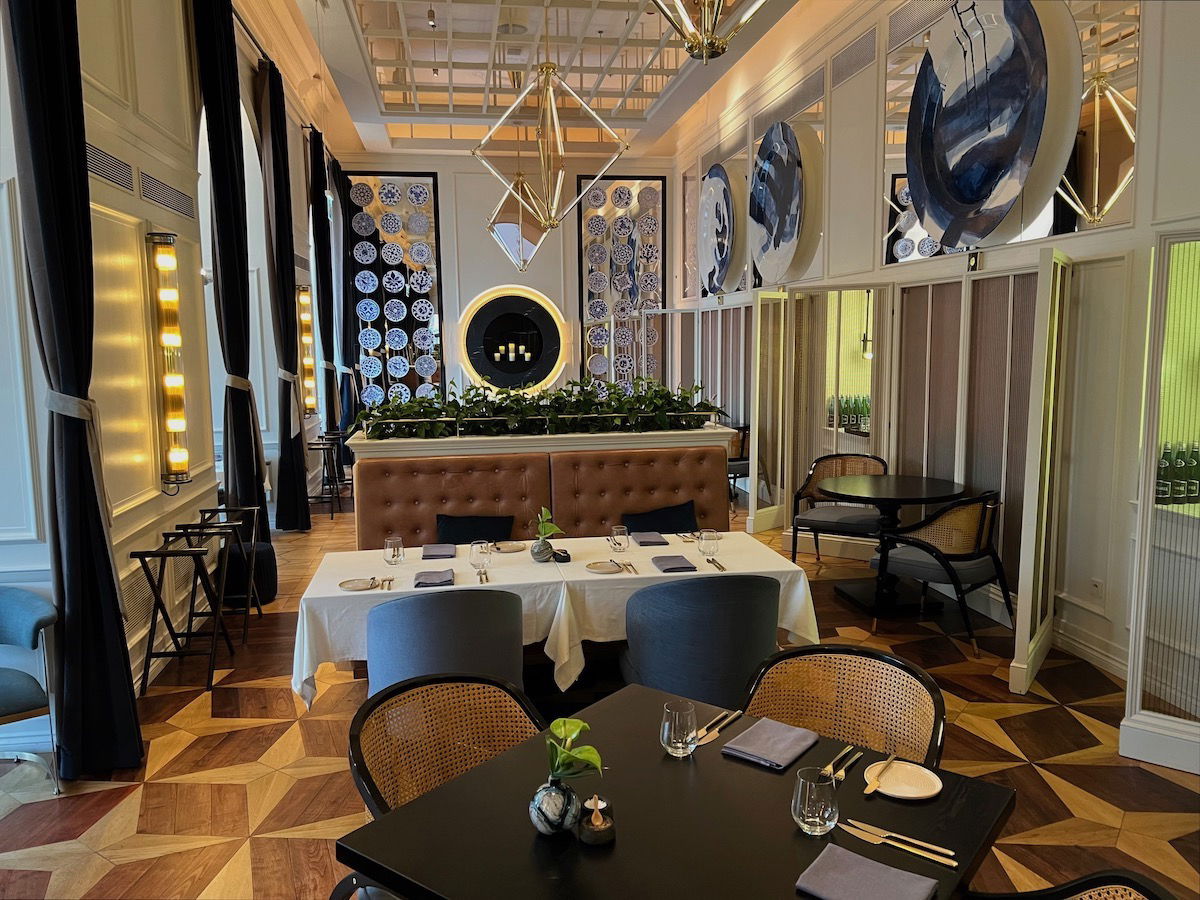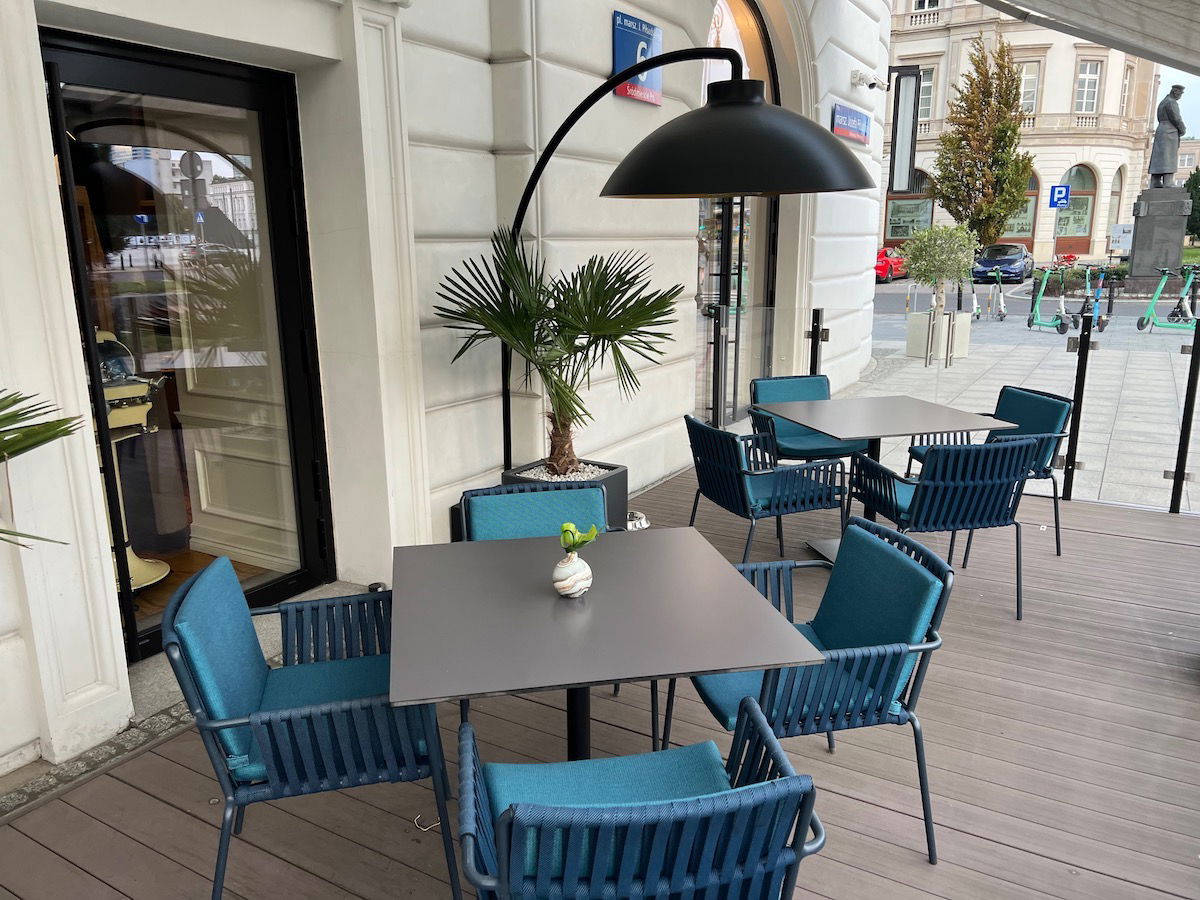 We had a $100 property credit to spend, so we ended up having dinner here (we decided to eat on the outdoor terrace). You can find the menu here. We were offered some delicious freshly baked bread when we sat down.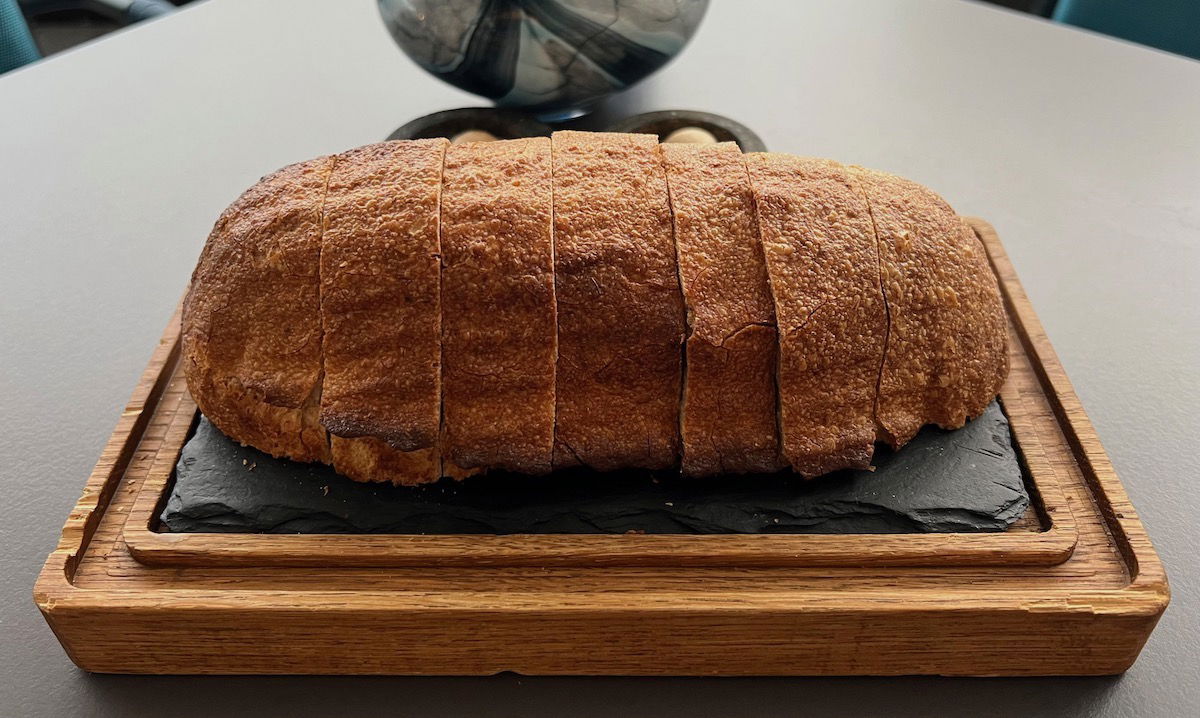 To start, we ordered the tomato and burrata salad, as well as the garden green leaves salad.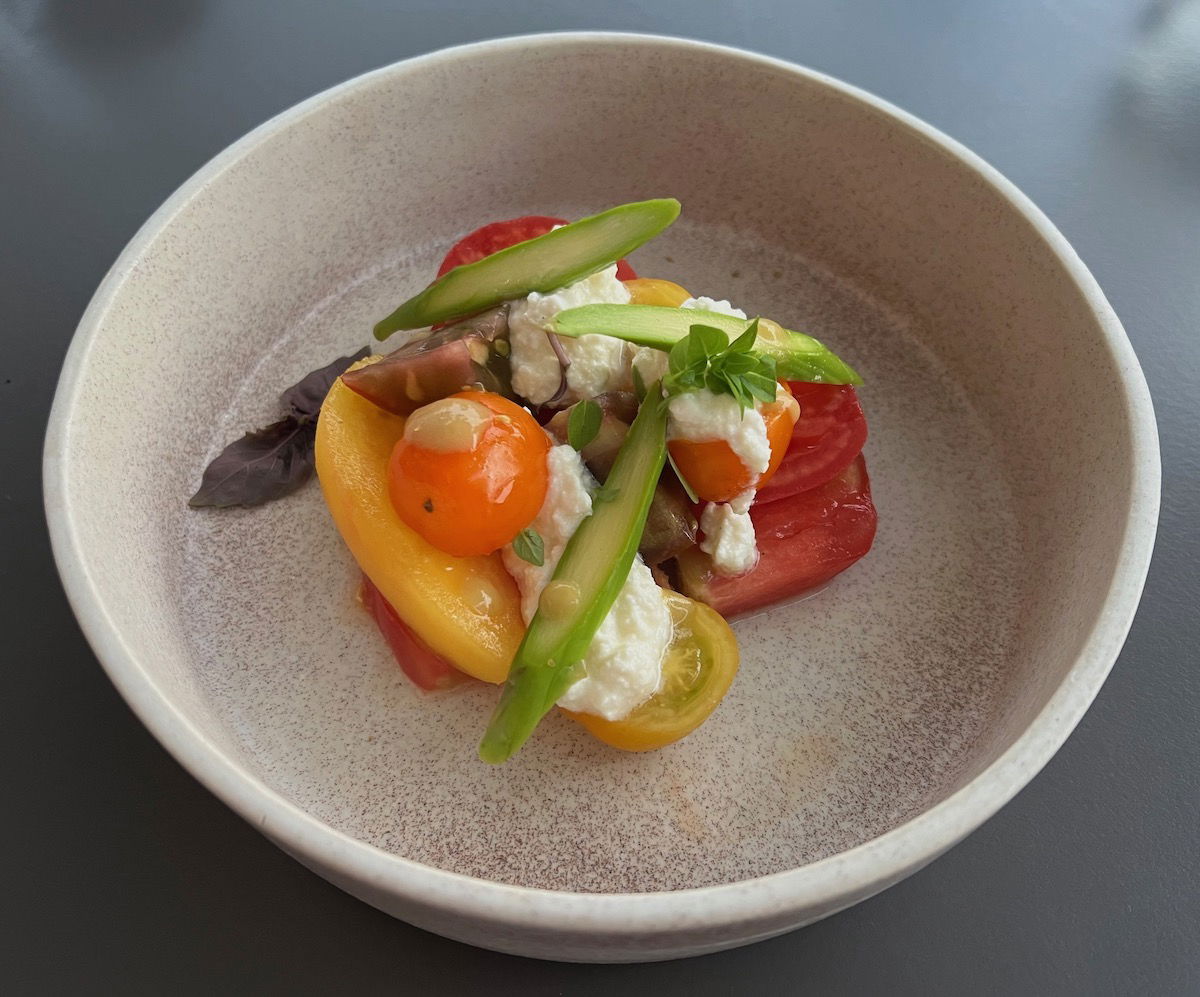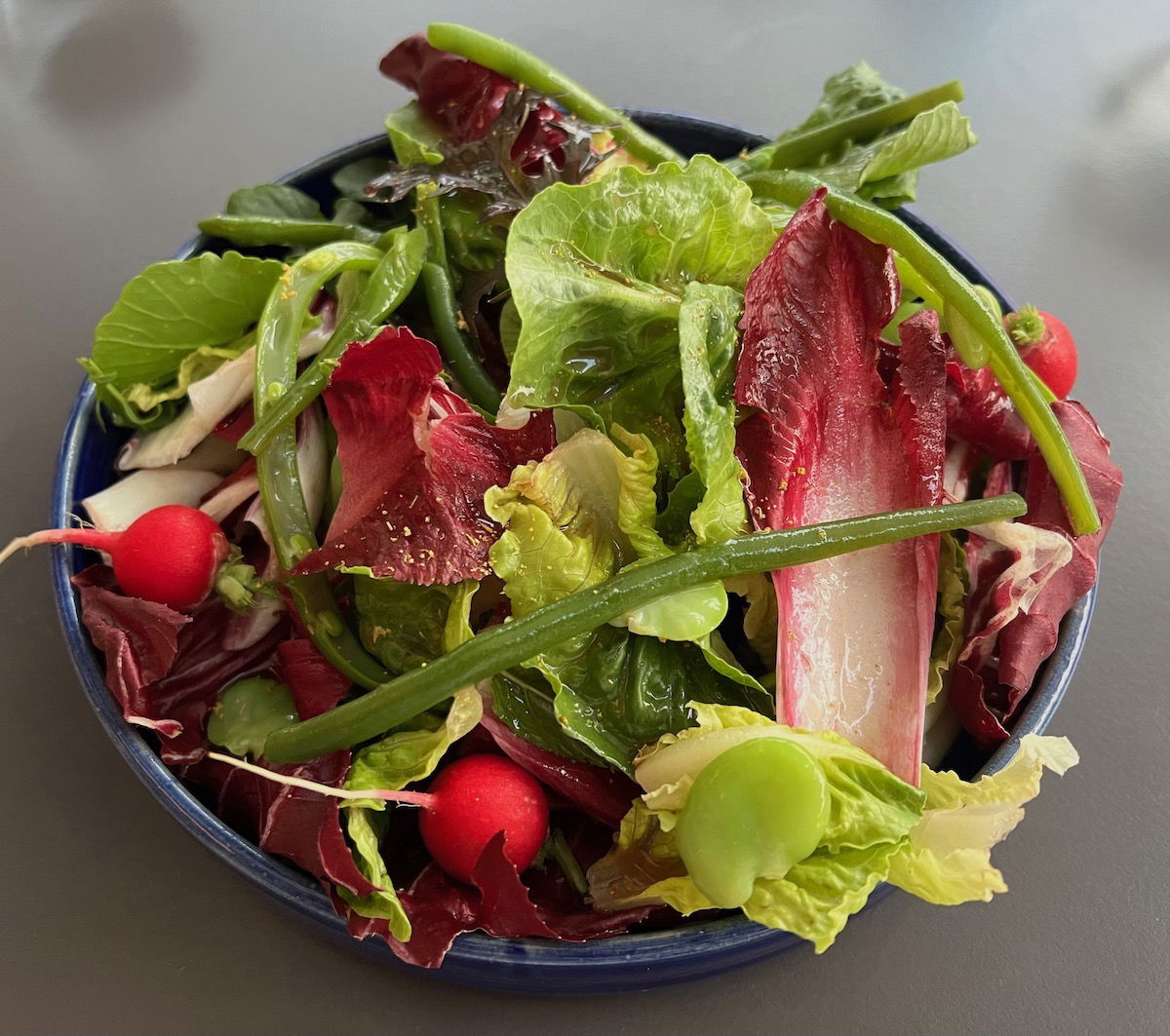 Then for our main, we split the dover sole, with sides of roasted carrots and green beans (they already served the dover sole to us on two separate plates, which was appreciated).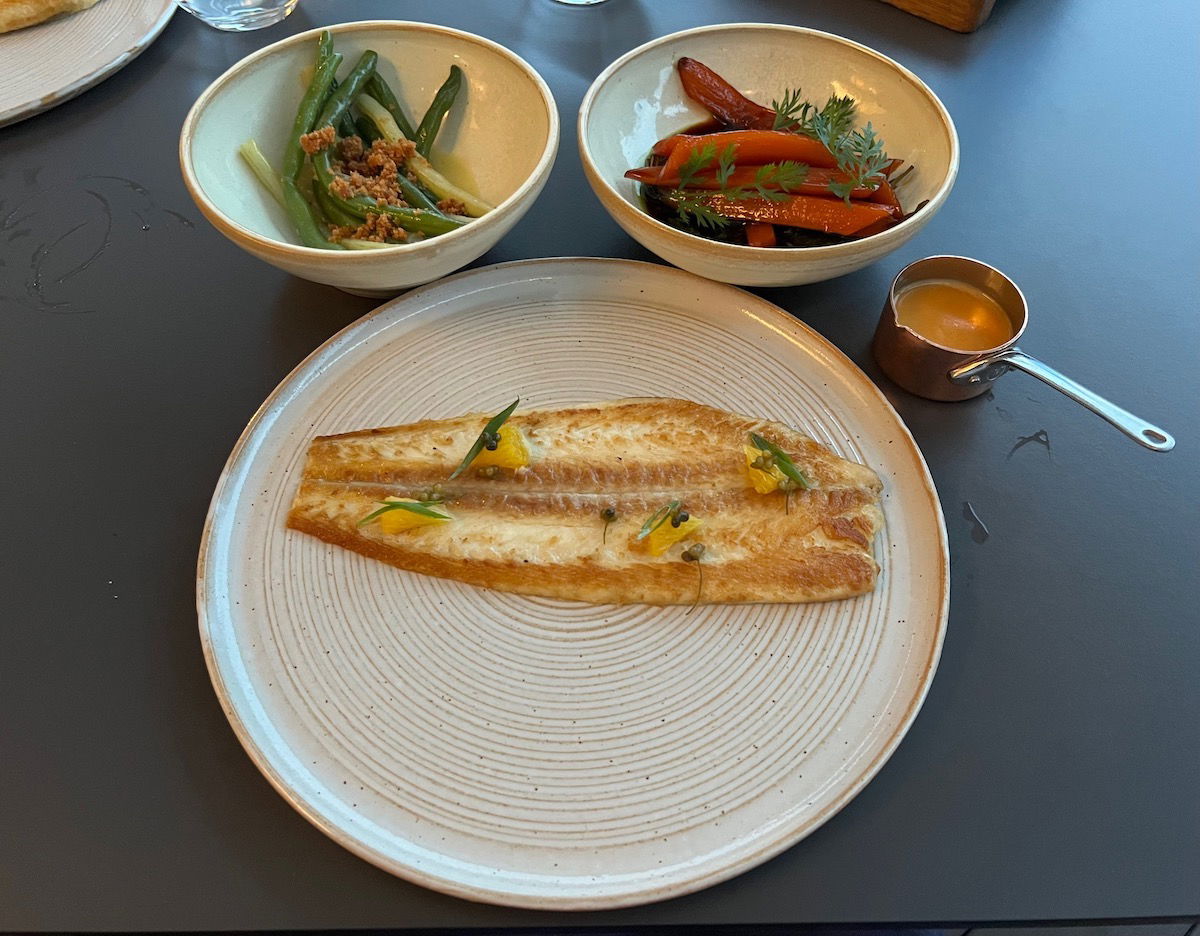 We were pretty full at that point, and were offered a couple of chocolates at the conclusion of the meal.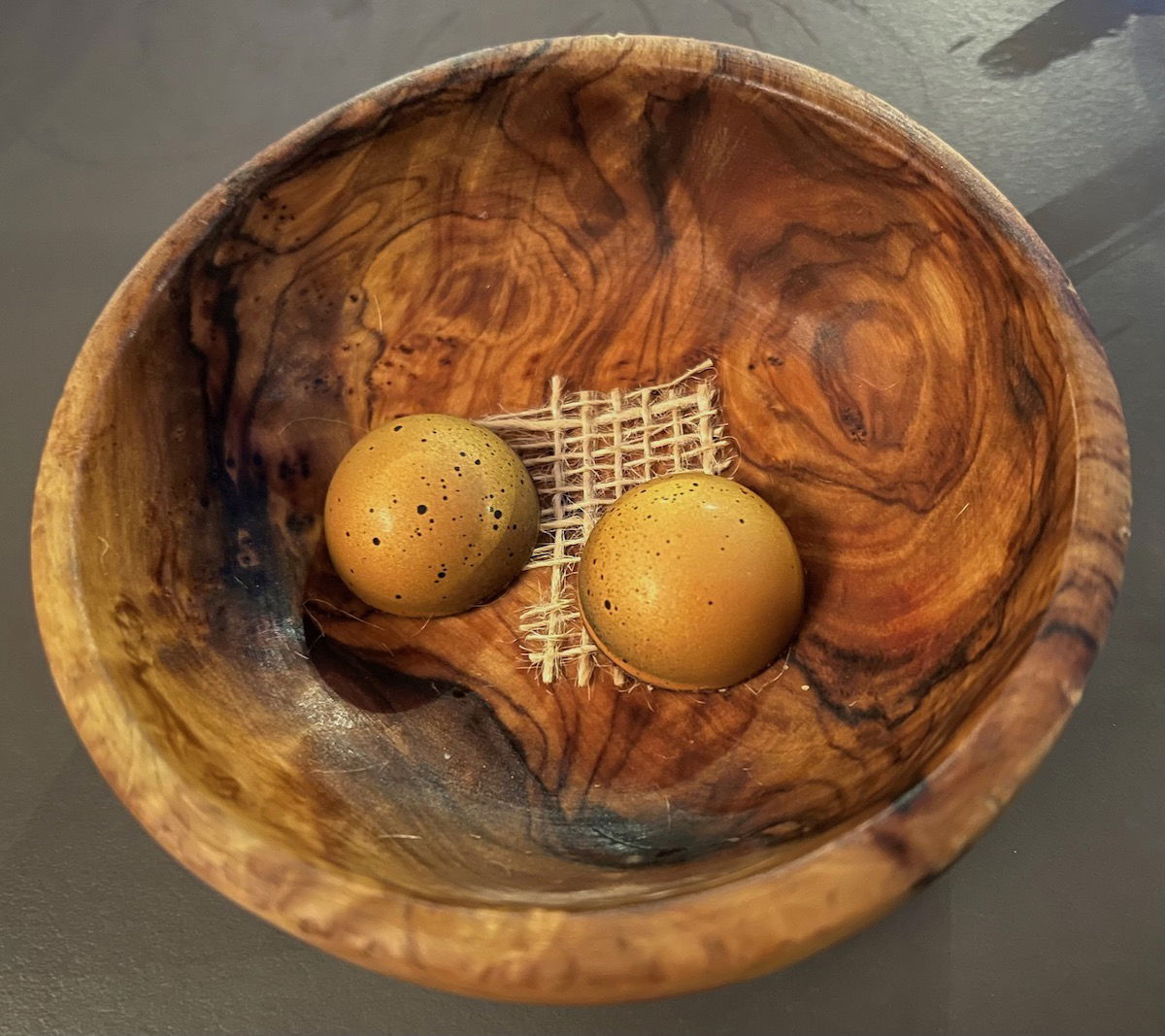 Admittedly the restaurant doesn't exactly have traditional Polish cuisine, but as someone who doesn't eat much meat, I didn't mind that one bit. Nonetheless we had a great experience, with tasty food and friendly service.
Raffles Warsaw breakfast
The Raffles Warsaw also serves breakfast Europejski Grill, so that's where we had breakfast the following morning. The standard breakfast includes access to the continental buffet, one main course from the menu, one side from the menu, and drinks. You can find the breakfast menu below.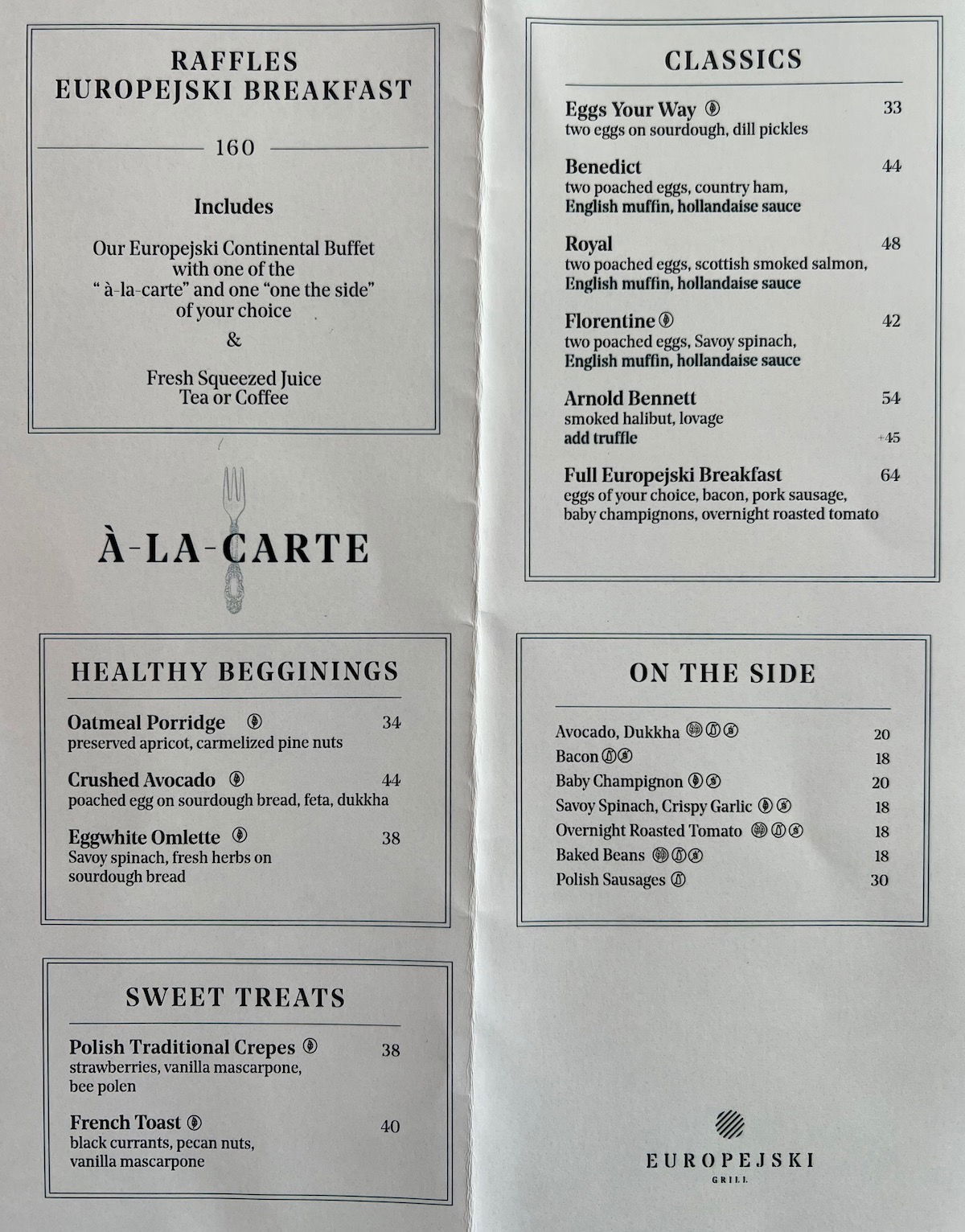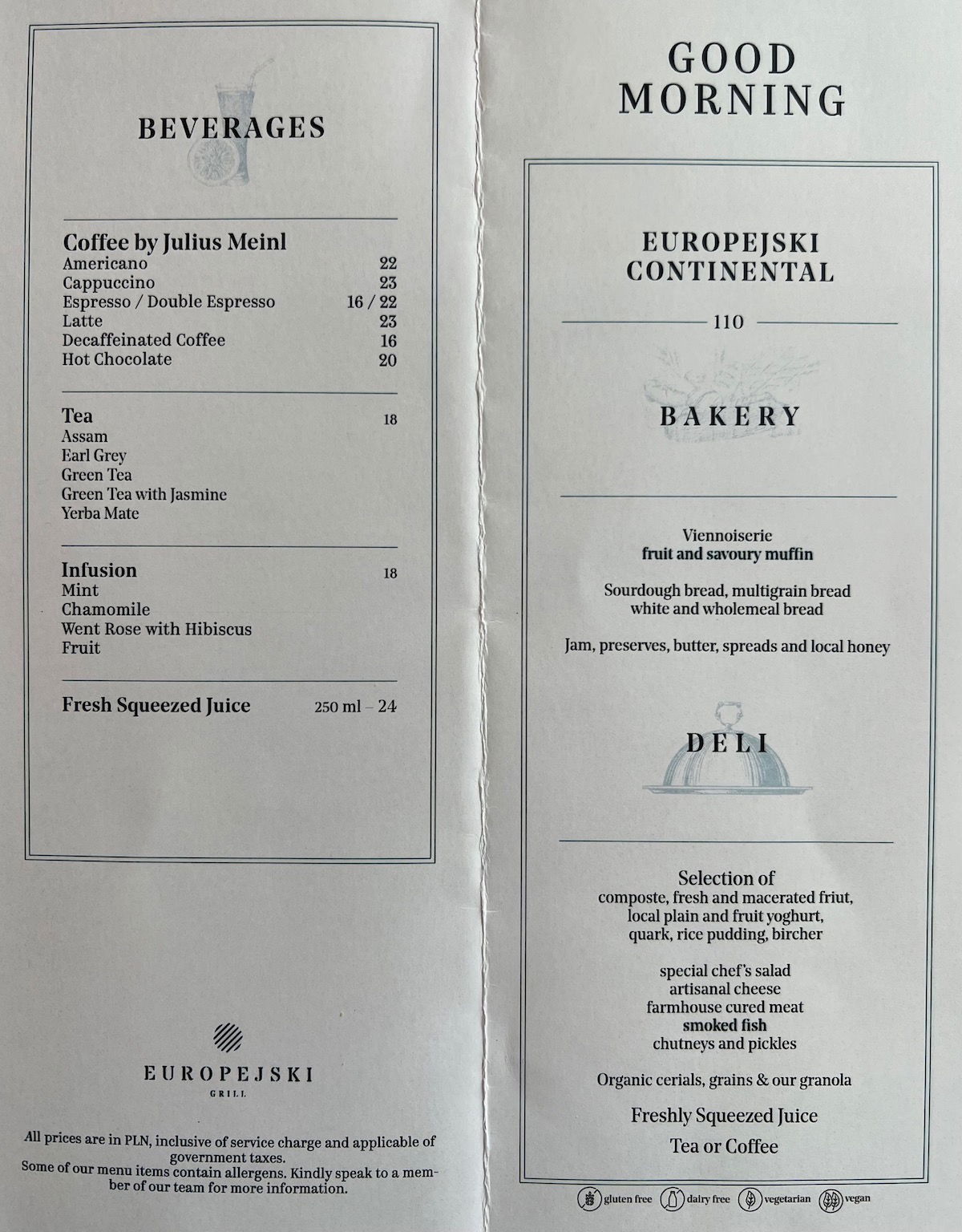 The buffet is roughly what you'd expect in Europe, and as advertised, was a continental selection. This included everything from fresh fruit (including berries), to pastries, to cake, to yogurt, to cereal, to cold cuts and cheese.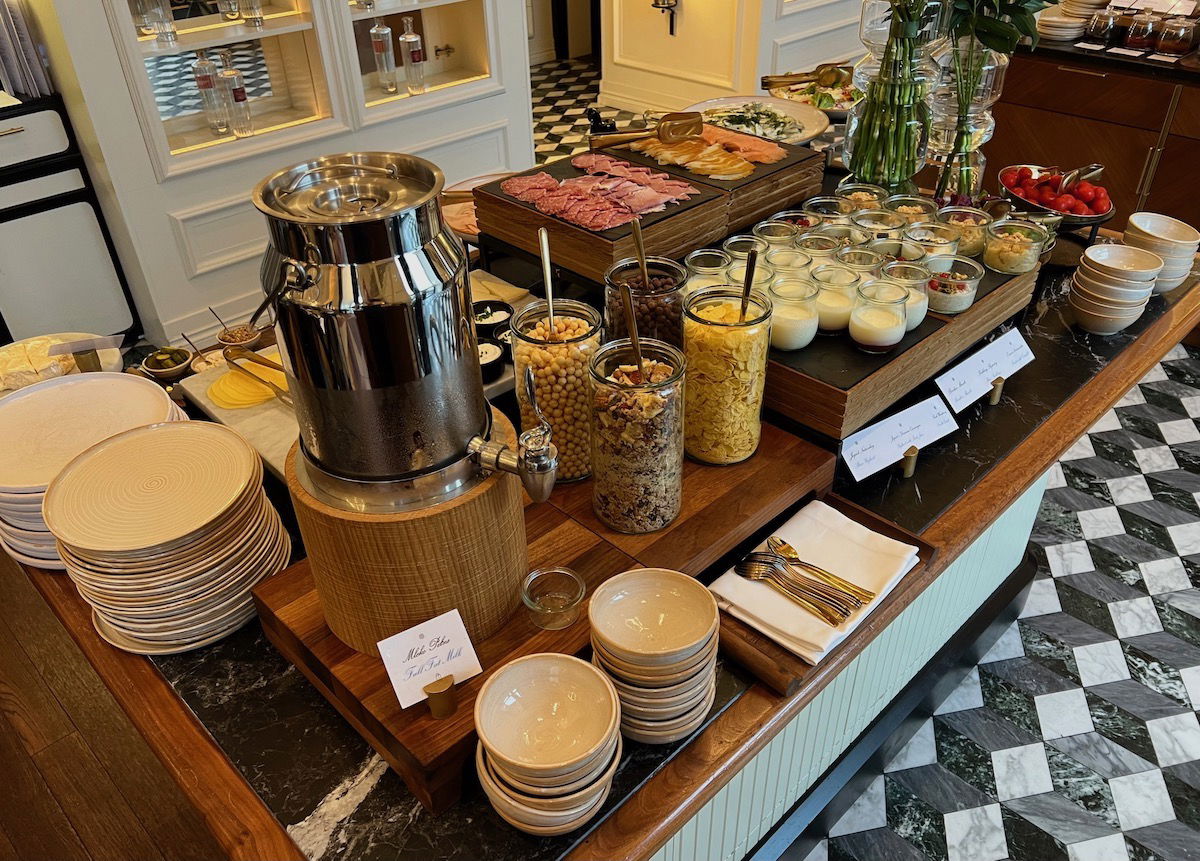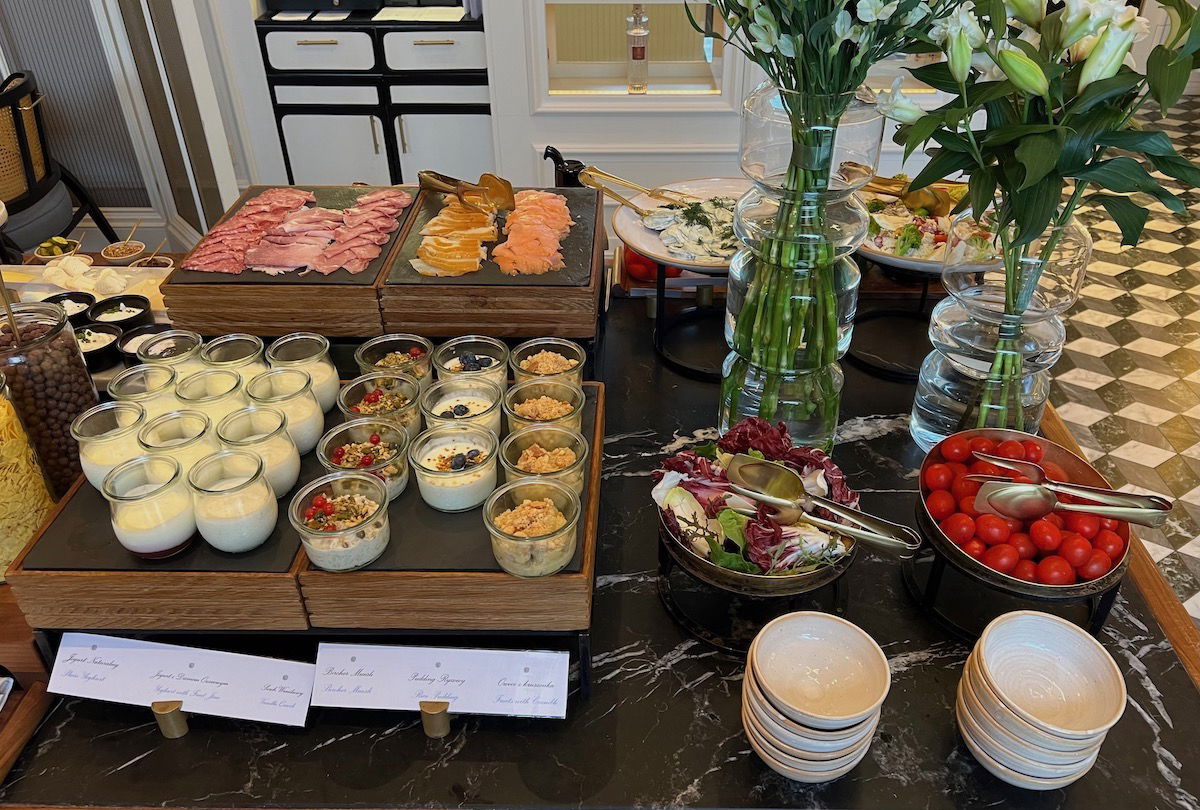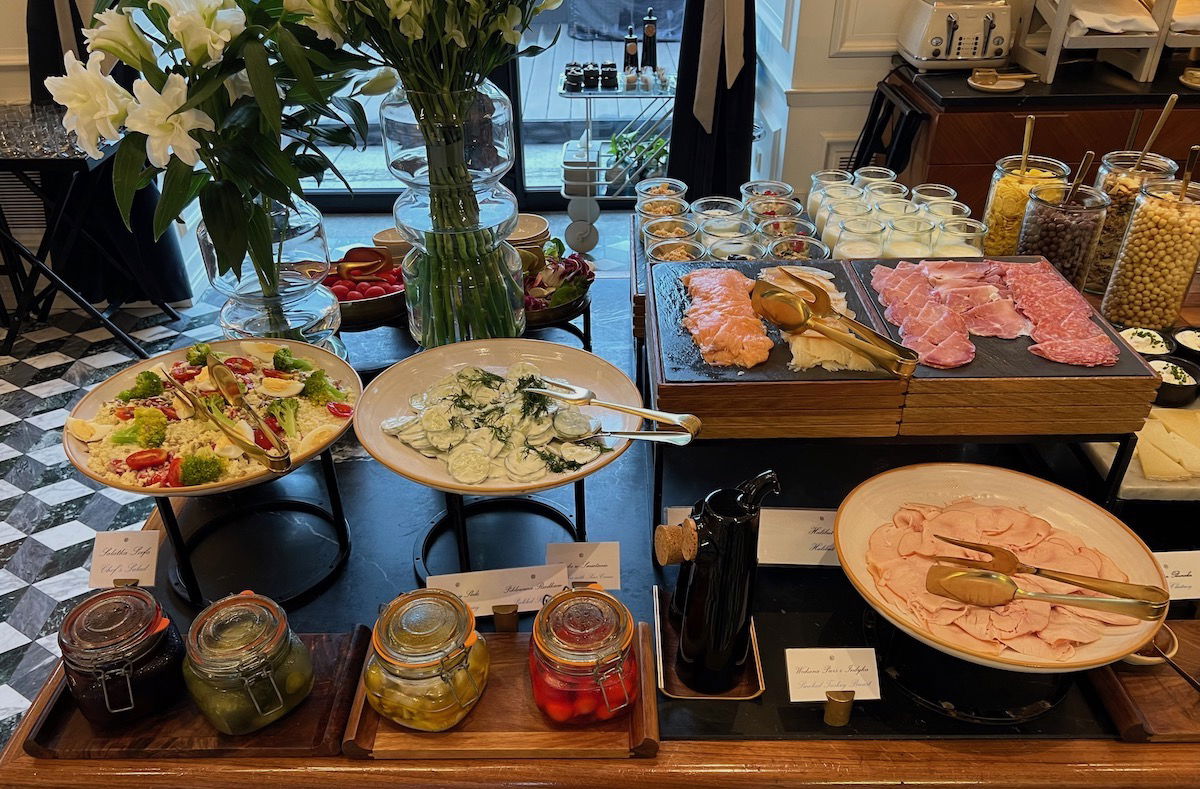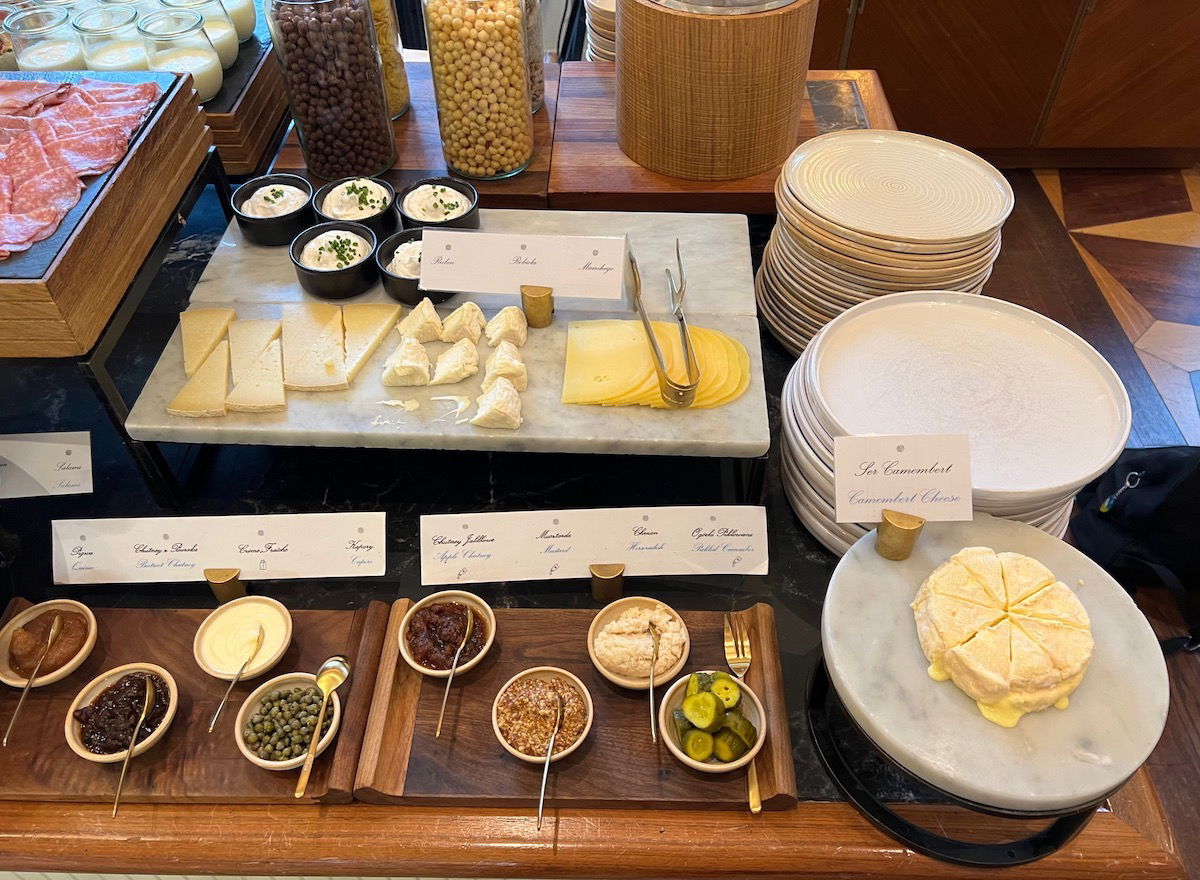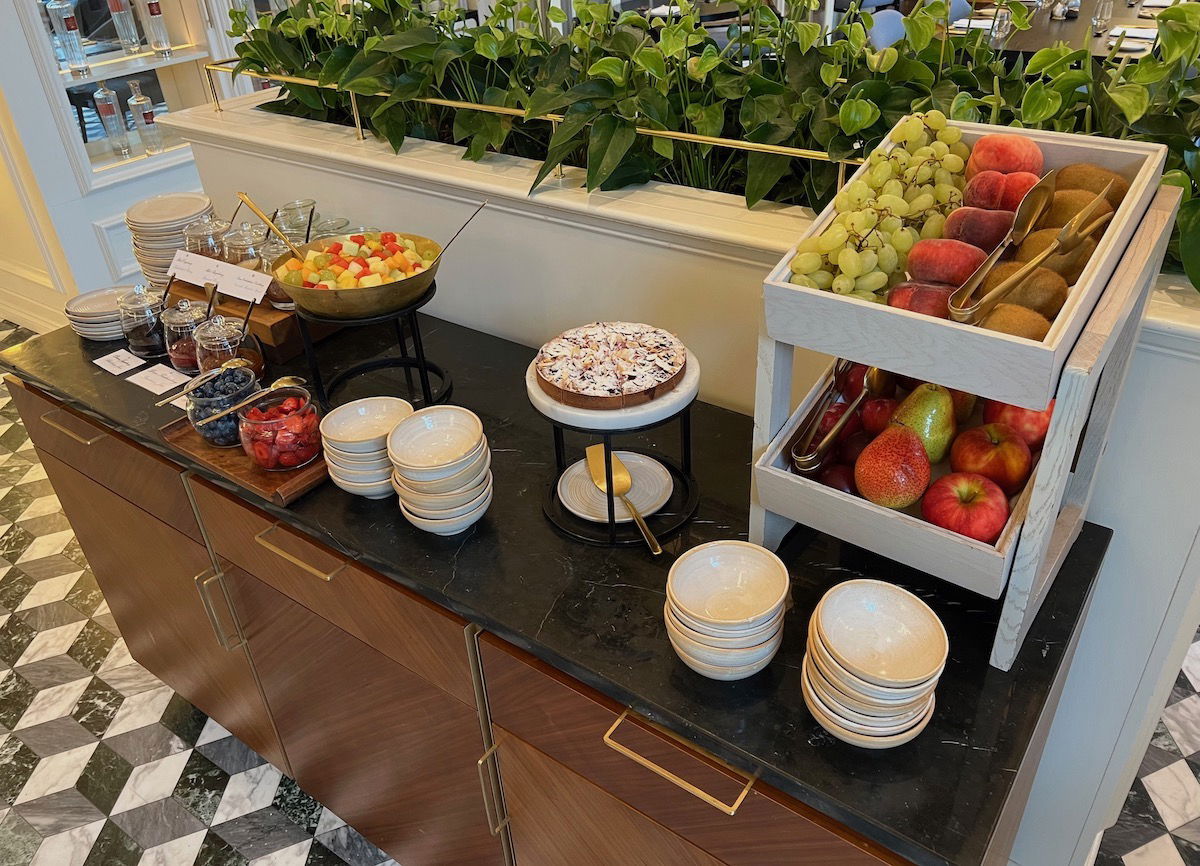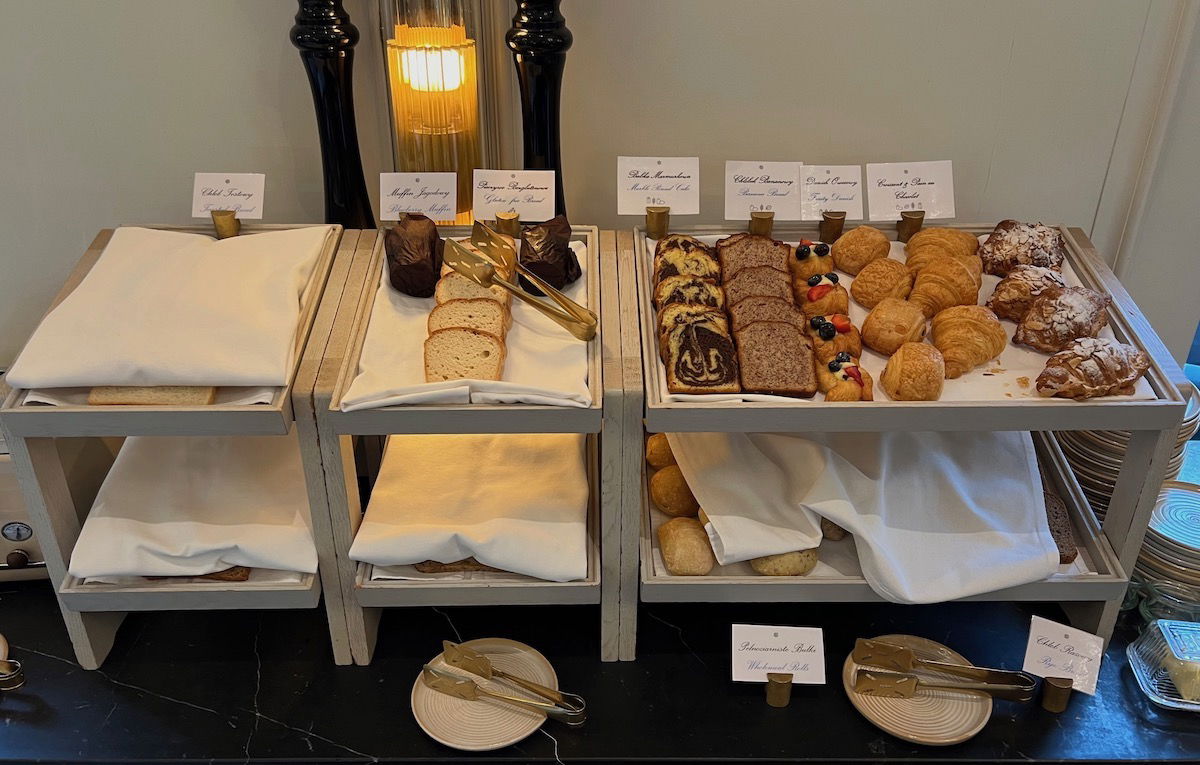 To drink, I had a latte, which frankly could have been a bit better.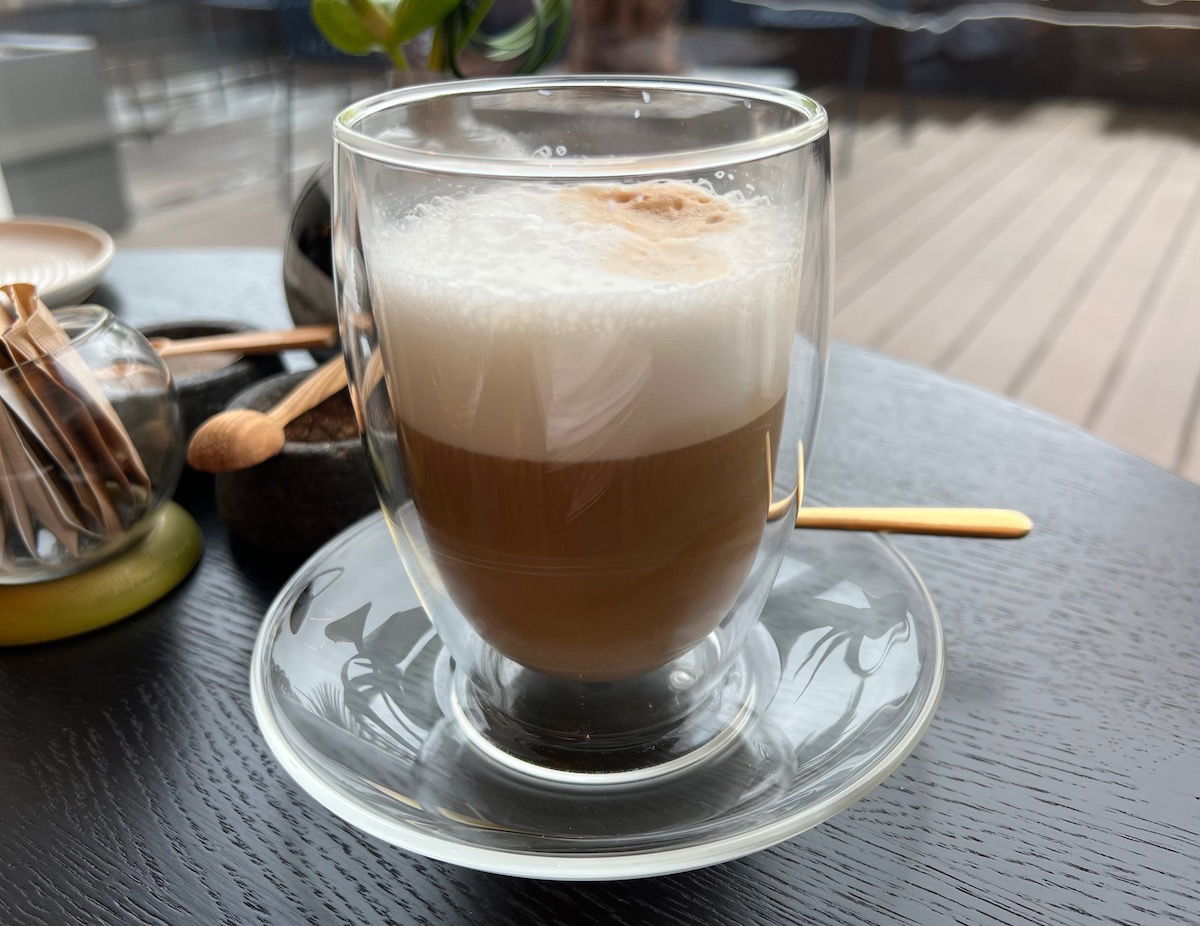 Then to eat, I had the egg white omelet on sourdough bread, while Ford had the crushed avocado with poached egg.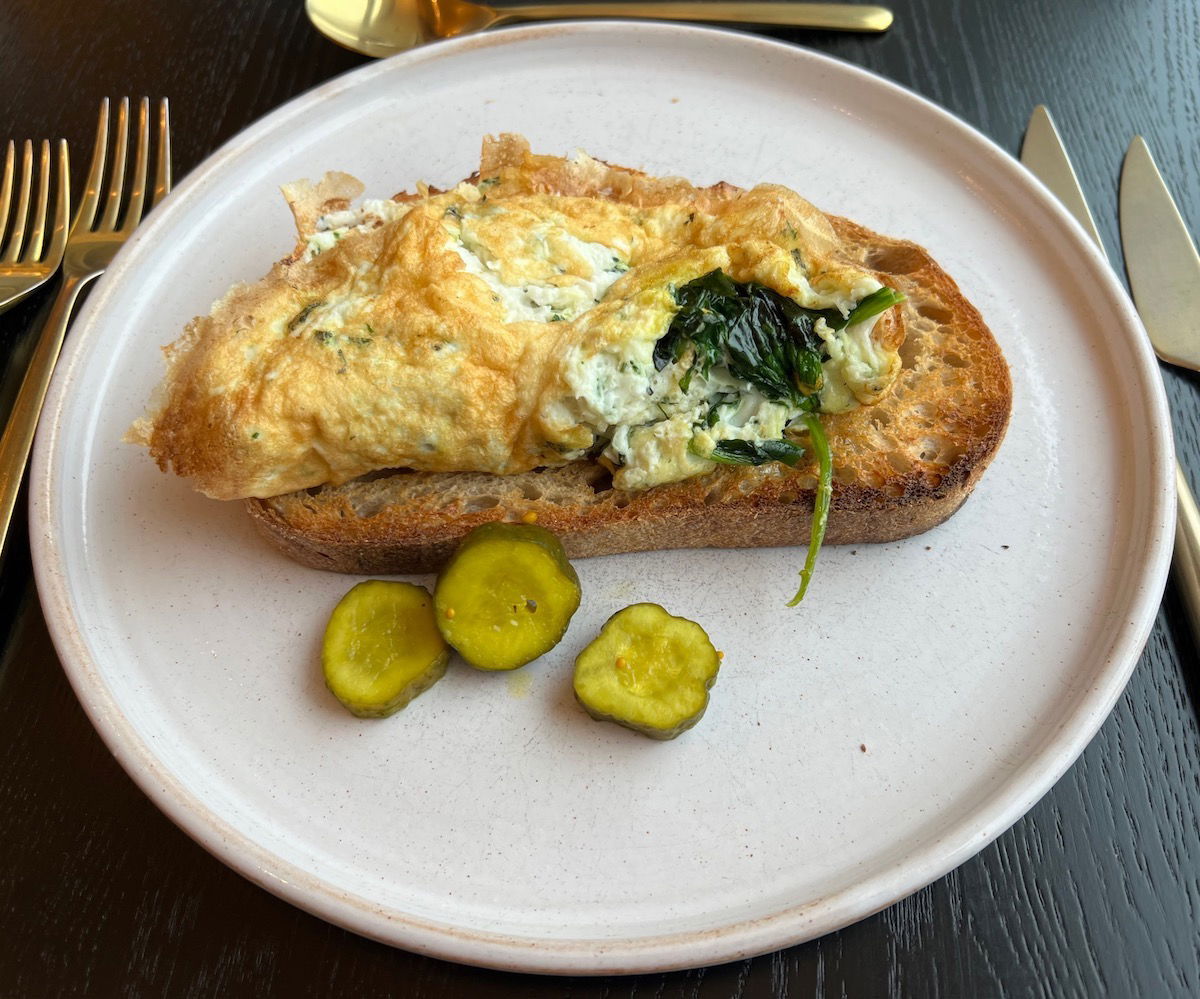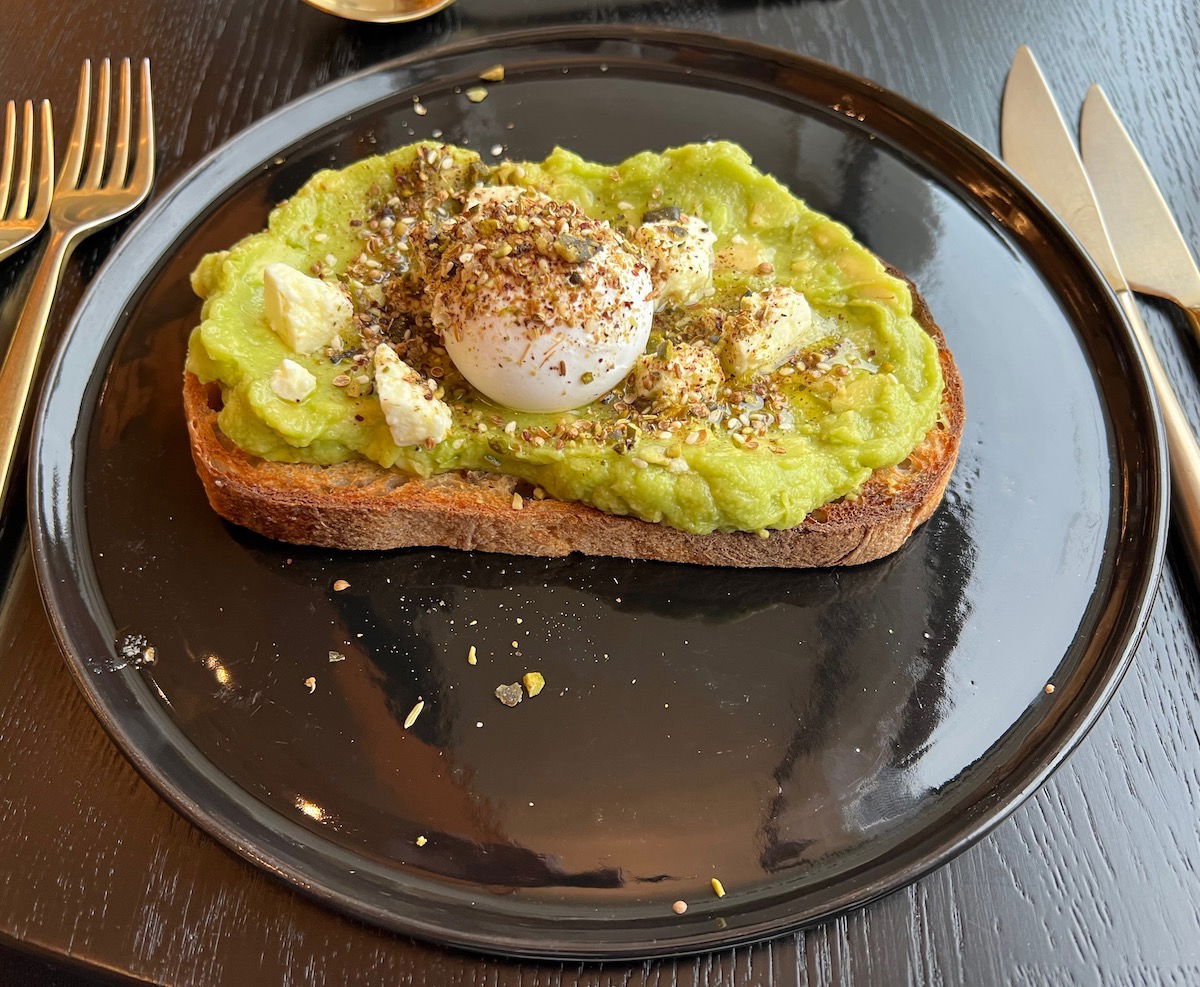 For sides, I had the avocado, while Ford had the Polish sausages.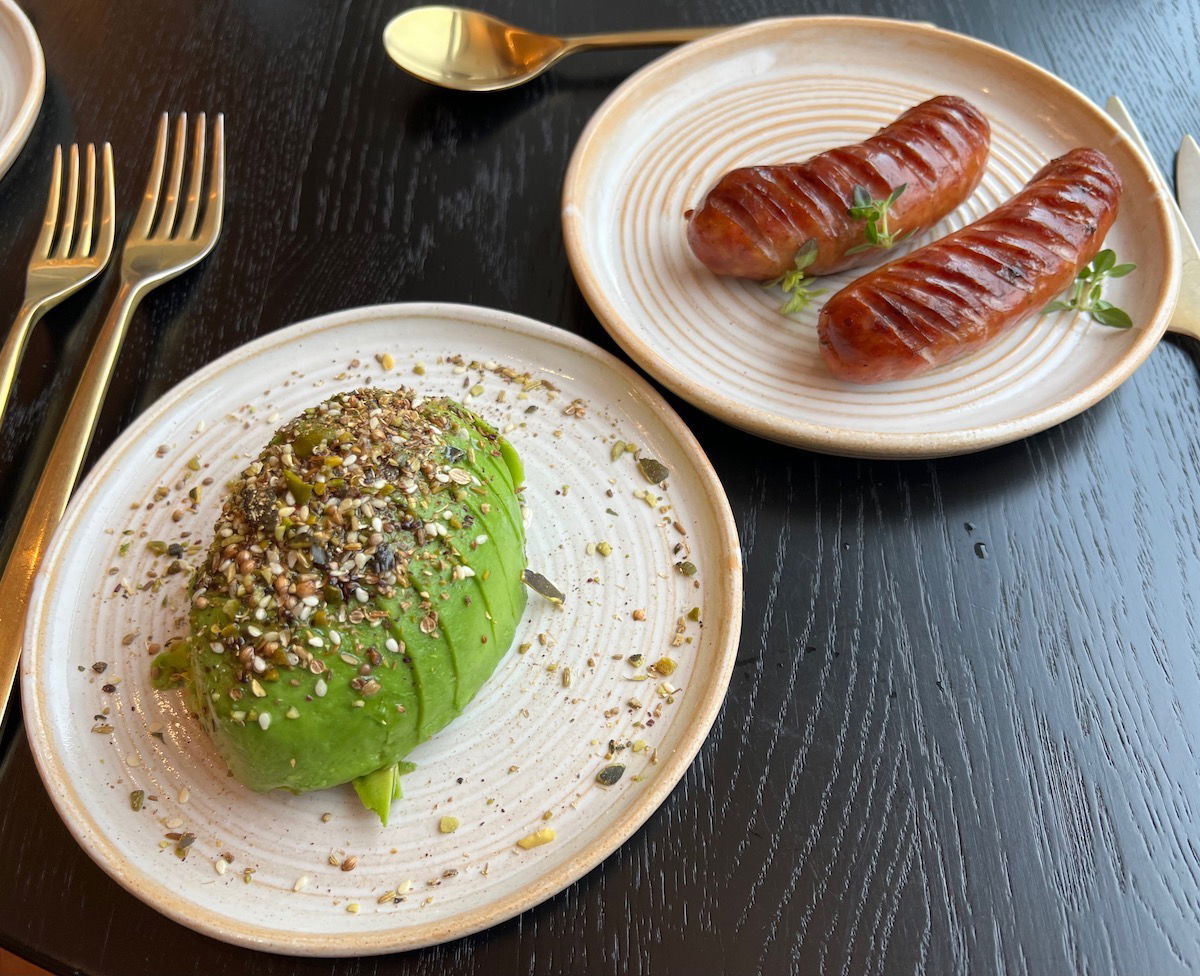 Raffles Warsaw Lourse Warszawa
While we didn't have anything here, the Raffles Warsaw also has Lourse Warszawa, a coffee shop with all kinds of cakes, pastries, and of course coffee and tea.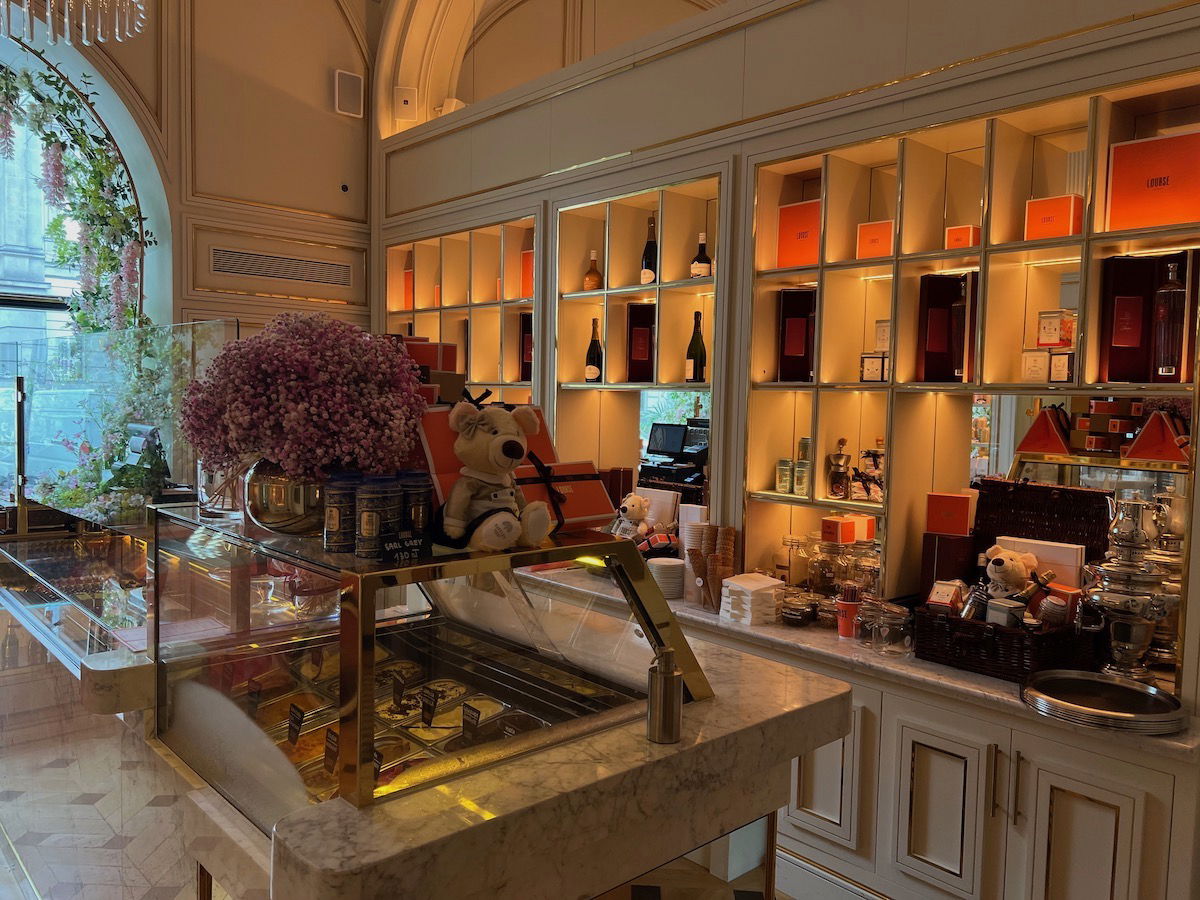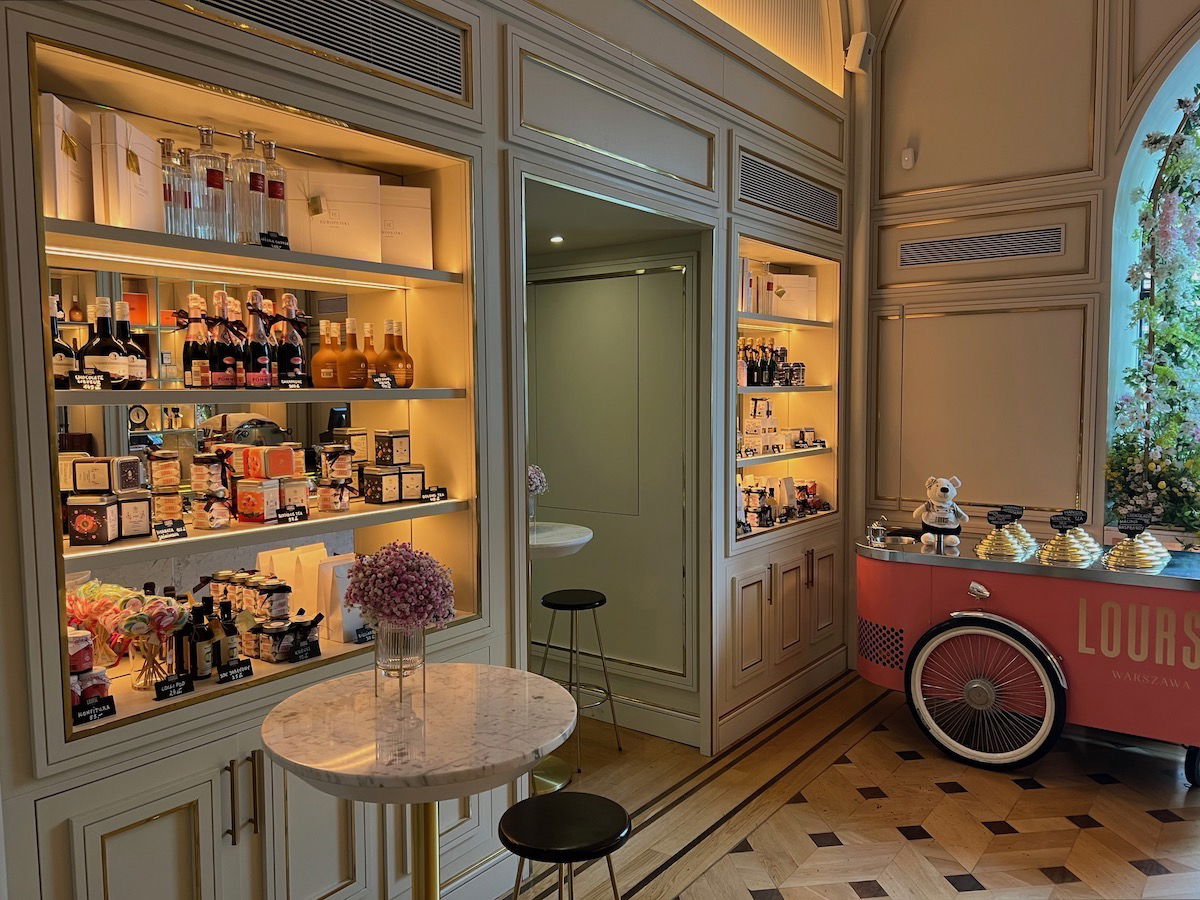 Bottom line
I have nothing but good things to say about the Raffles Warsaw. This is a gorgeously restored historic property with an ideal location, friendly service, top notch food and beverage outlets, and a beautiful spa with an indoor pool. You really can't ask for much more from a city hotel.
Best of all, this hotel was an incredible value. We've seen so much hotel rate inflation in recent years, and the Raffles Warsaw is possibly the best value "true" luxury property I've stayed at in Europe. Strolling around Warsaw made me want to actually visit for longer, as it's a city with a lot of history, and it wasn't overcrowded with tourists.
What do you make of the Raffles Warsaw?