We've heard airlines around the world talk about how they need state aid to survive, though here's an interesting twist on that…
Qatar Airways needs state aid to survive
Qatar Airways' CEO, Akbar Al Baker, has revealed to Reuters that Qatar Airways will be seeking government support, as the airline is running out of the cash needed to continue flying.
He revealed that the airline only has enough cash to continue operations for a "very short period," and said that "we will surely go to our government eventually" for help.
Qatar Airways is taking a different approach in this crisis than other airlines. While Emirates, Etihad, and Oman Air have grounded their entire fleets, Qatar Airways has increased flights to get people home.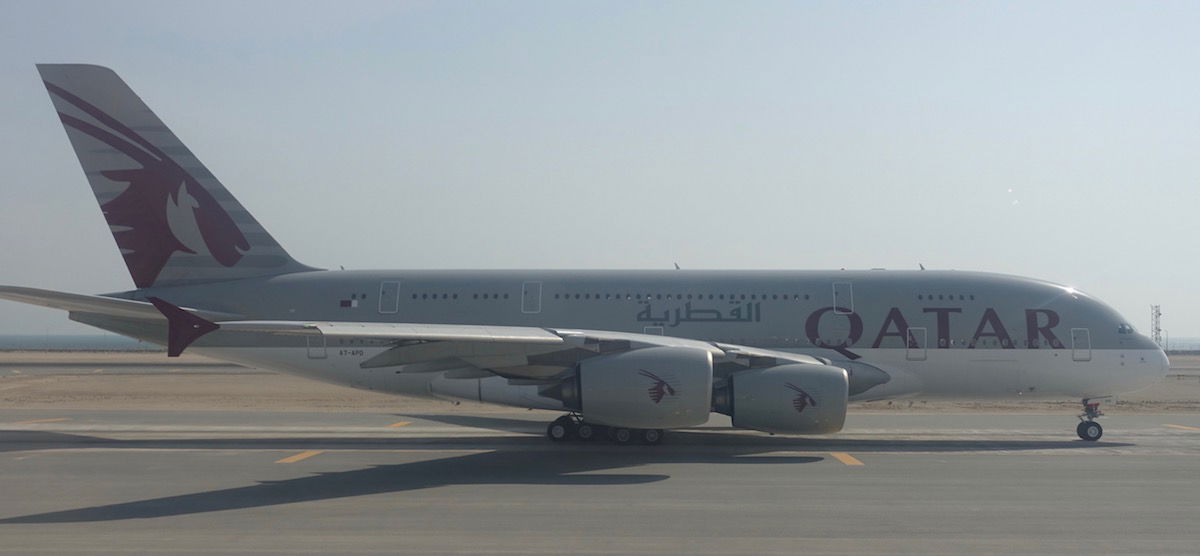 Qatar Airways has increased frequencies in some markets
Al Baker insists that the airline isn't taking advantage of the current situation, but rather claims that "this is a time to serve people who want to be with their loved ones."
In an interview a couple of days ago, Al Baker said that the airline is seeing load factors around 60%, and is seeing up to an 80% decline in revenue. Also, what the heck went wrong with this interview, between the constant "beep" noise on the phone, and the host seemingly not knowing what to ask?
There's one small wrinkle…
There's nothing unusual about an airline asking for state aid at this point, as we've seen airlines around the globe do this. There's only one small wrinkle with Qatar Airways — they're government owned.
The airline has constantly claimed that they don't have any government subsidies, but rather that the government simply has equity in the airline.
To me that raises the question of how this is any different, actually? For example, the last financial year, Qatar Airways recorded a loss of $639 million. Presumably this involved the government pumping more money into the airline, though at that point it wasn't viewed as "state aid," or even discussed for that matter.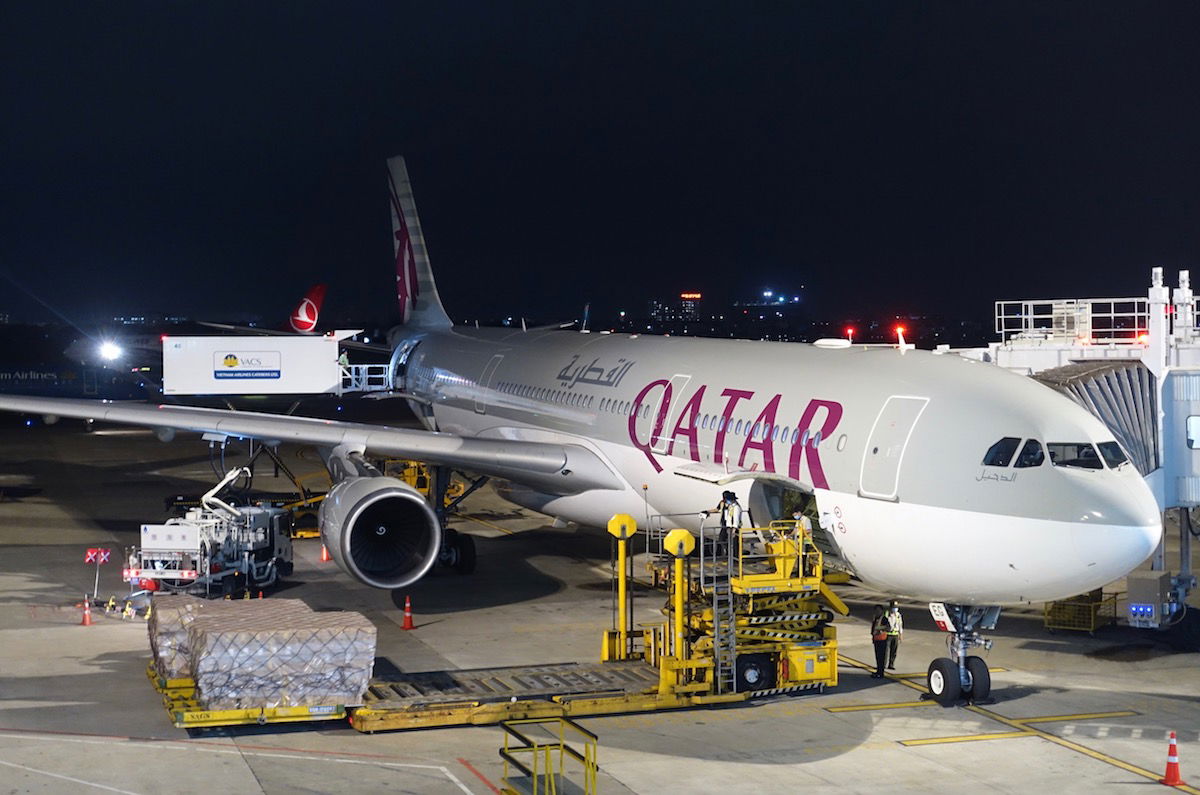 Qatar Airways has long argued they aren't subsidized
COVID-19: the great subsidy equalizer
The US airlines have of course spent the past several years arguing against government subsidized airlines, and that rhetoric has come to a screeching halt with this situation.
As Al Baker describes the situation:
"People now should forget about the question of state aid. The people that were bragging about not taking state aid and about being independent and our now themselves all over the world asking for state aid. Aviation is an important part in every country's economy."
Fair point!
Just to be clear about my stance on this — I've never fundamentally had an issue with the US airlines taking aim at subsidies. What I've taken issue with is how conveniently and selectively they applied these standards so that it suits them.
For example, let's look at Italy. Delta was totally fine with basket case Alitalia, which Etihad had a 49% ownership stake in back in the day, and which the Italian government has given endless subsidies to. The two airlines even had a transatlantic joint venture, and were splitting revenue (meaning Delta was profiting off the subsidies).
Meanwhile Air Italy, which Qatar Airways had a 49% ownership stake in, was pure evil, as far as Delta was concerned.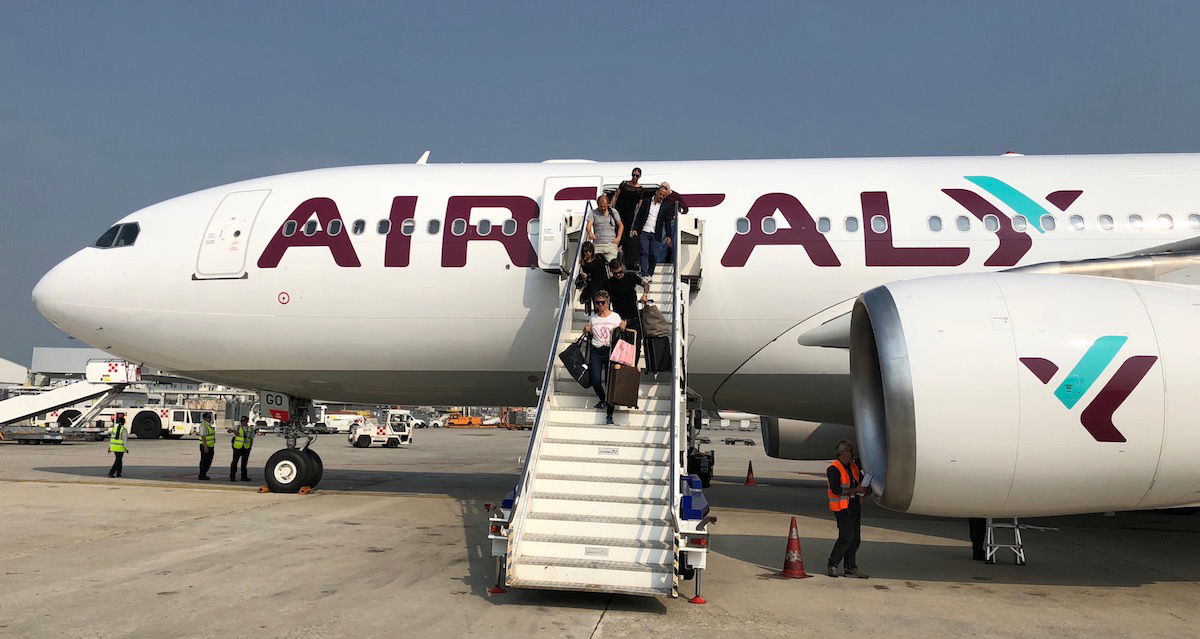 US airlines took big issue with Air Italy, but not Alitalia
Bottom line
At this point a countless number of airlines around the world need subsidies to survive. Of course it's not surprising that this also applies to the Gulf carriers.
While inconsequential, there's something I do find interesting about Qatar Airways changing the narrative from "state equity" to "state aid" at this point.
Up until this point all money from the Qatari government has been viewed as "equity" (even if they already had a 100% ownership stake), while now Al Baker seems comfortable calling it aid.
Yes, this even applies when the airline lost over $600 million last year due to "illegal" (as Al Baker called it) blockades from other countries.
Anyone else find the semantics of this Qatar Airways situation to be interesting?