In March Qatar Airways revealed their new business class product, which they're calling Qsuites. The product looks stunning, as each seat will be a fully enclosed suite with direct aisle access. The way I see it, Qatar Airways already has the world's best business class product, and that will only be improved further with this new seat.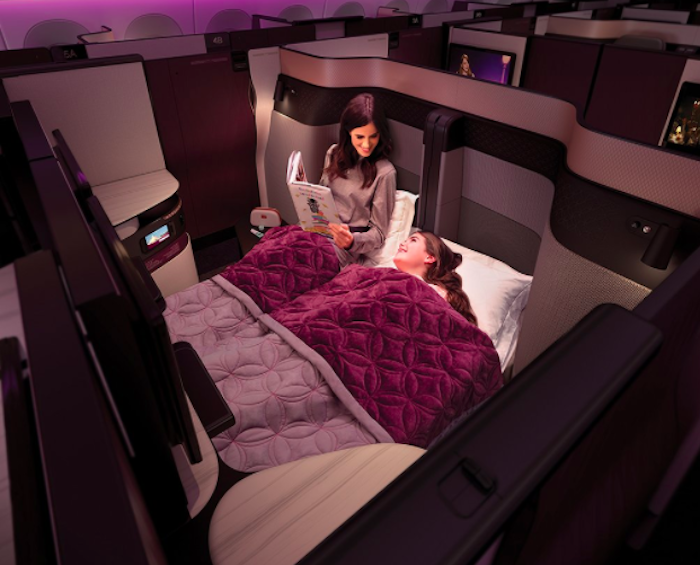 When the product was first announced, it was said that the first plane with Qatar Airways' new business class product will be flying in June, likely between Doha and London. However, Qatar Airways is also notorious for not doing anything on time, so at the time I didn't put too much weight into that.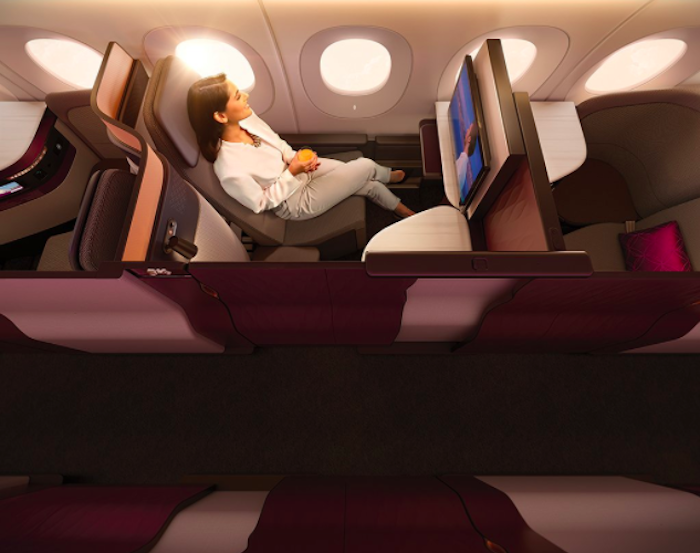 In late April I wrote about how Qatar Airways was at least off to a good start when it comes to the cabin reconfigurations, as they had already flown the first 777-300ER to Zurich to have the new seats installed. There's always a bit of a learning curve when it comes to installing new seats, so often it takes months for the first plane to get new seats, the product to be certified, etc.
So while I was hoping Qatar Airways would stick to their schedule, I certainly wasn't expecting it.
Well, FlyerTalk member jbflyboy84 (who has been an extremely accurate source so far when it comes to this new product), suggests that Qatar Airways will begin operating a 777-300ER with their new Qsuites between Doha and London as of June 10, 2017. The plane will apparently be used for QR7/8, which operate with the following schedule:
QR7 Doha to London departing 6:35AM arriving 12:00PM
QR8 London to Doha departing 4:00PM arriving 12:45AM (+1 day)
However, he notes that it will only operate the route for "a few days," then go on display in Le Bourget, and will then return to QR7/8 for regularly scheduled flights, within 45 days at the latest.
As of now the seatmap hasn't been updated to reflect the new configuration.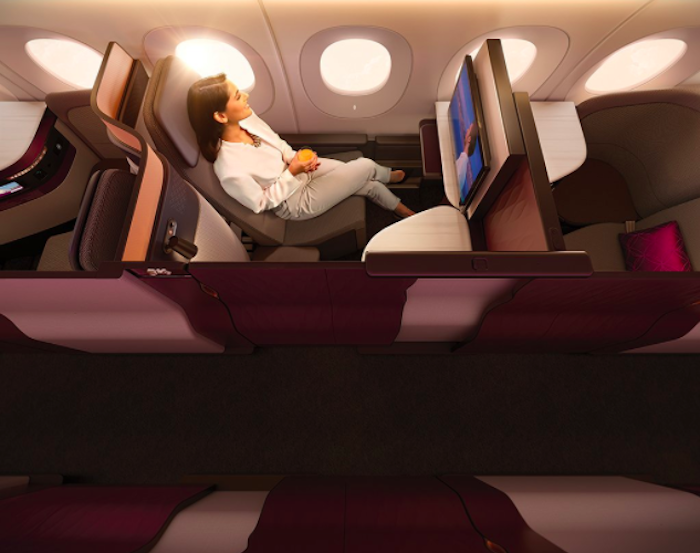 Even with a reliable source, I still wouldn't take the above information as fact. Don't get me wrong, I absolutely believe this is the most accurate information as of now, though Qatar Airways is notorious for delays, even at the last minute. I absolutely hope to try the Qsuites shortly after they're introduced, though I'll hold off on booking until the above information is more certain. If I do book this, I'll likely try to snag a discounted business class fare out of Colombo, as the fares out of there are pretty good.
I can't wait to see Qatar Airways roll out their Qsuites. The product looks promising, and could very well be the world's best business class seat. However, I remain a bit skeptical. Qatar Airways claims they're installing this product without reducing the business class seat count, which makes me wonder just how spacious and comfortable these seats will be.
Are you excited to try Qatar Airways' new Qsuites?