Qatar Airways is operating some (more or less) empty flights within Australia, and it kind of gets at the absurdity of some international air services agreements.
Qatar Airways wants to grow in Australia, but can't
Australia is a huge market for the Gulf carriers, given the number of people looking to travel between Australia and Europe (and beyond). Gulf carriers are always wanting to grow there, but are typically restricted by the bilateral air services agreements in place.
The current air services agreement between Qatar and Australia allows Qatar Airways to operate a total of 28 weekly flights from Doha to Brisbane, Melbourne, Perth, and Sydney (in other words, once daily service in each market). The restrictions don't apply to flights to other Australian airports, like Adelaide and Canberra.
Admittedly this is a pretty one-sided agreement, since no Australia airlines want to fly to Qatar (but that doesn't mean Qatari airlines shouldn't be allowed to fly to Australia).
Qatar and Australia are currently renegotiating their air services agreement, and not surprisingly, Qantas is trying to block Qatar Airways' growth in Australia. Executives at Qantas are arguing that Qatar Airways growing in Australia would be unfair, as a non-government owned carrier can't compete, especially post-coronavirus. As usual, Qantas executives are rather self-serving here — they've never made such an argument about partner Emirates.
So while negotiations are ongoing, Qatar Airways has found a creative way to grow in the above Australian markets without technically violating rules, as noted by Australian Frequent Flyer. Unfortunately it involves operating some empty flights.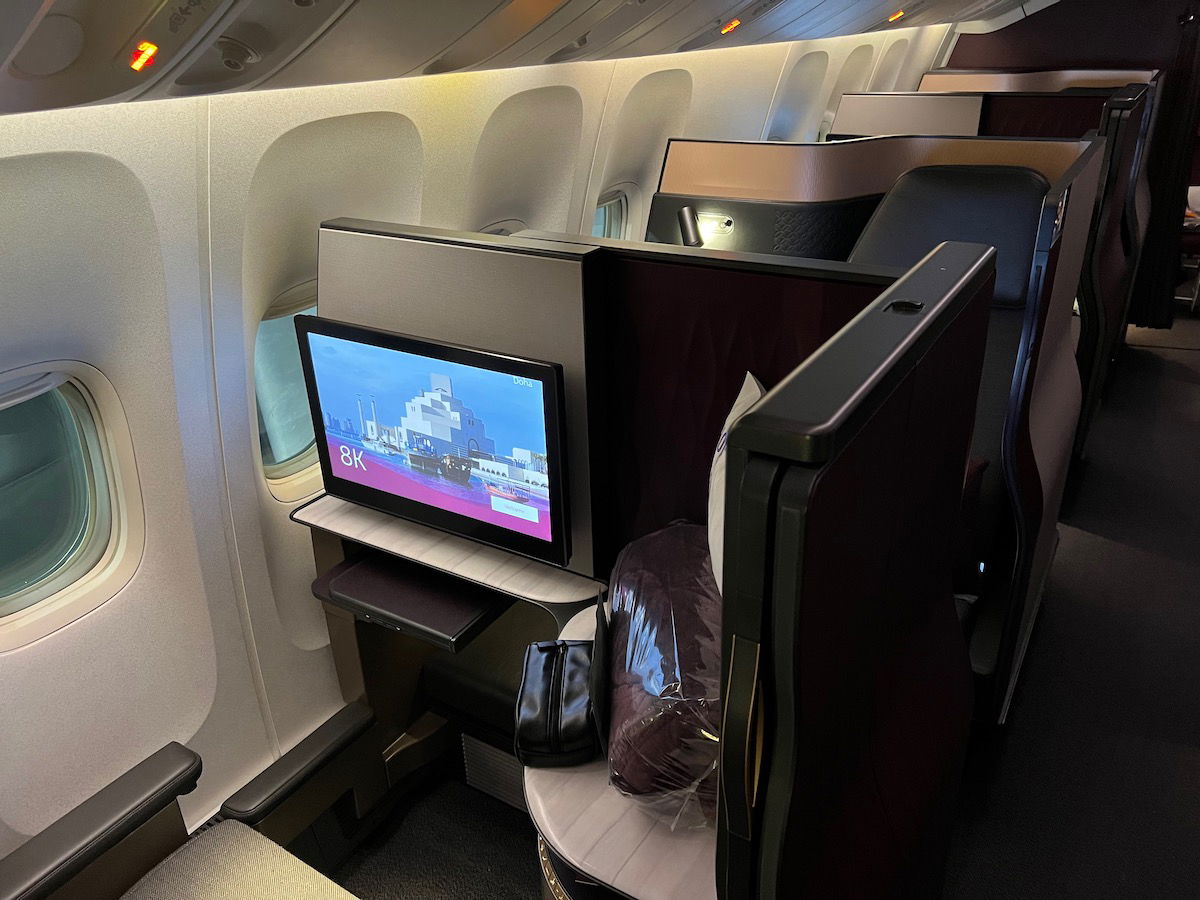 How Qatar Airways is circumventing Australia's restrictions
As mentioned above, Qatar Airways is maxed out with its service to Brisbane, Melbourne, Perth, and Sydney, as the airline is already operating once daily service to each airport.
This is where a loophole comes into play. Qatar Airways is allowed to add flights to other destinations in Australia, including Adelaide and Canberra, as the air services agreement doesn't restrict that in the same way.
Furthermore, Qatar Airways is allowed to have those flights route through other airports without violating the agreement. So in addition to operating a nonstop Doha to Adelaide flight, Qatar Airways is also operating a one-stop Doha to Adelaide flight… via Melbourne. Passengers can book this flight exclusively between Doha and Melbourne if they'd like.
Obviously Qatar Airways' primary focus is serving the Doha to Melbourne market, as this essentially allows for a second daily flight. Heck, in the eastbound direction the flight is timed so that you wouldn't even want to take this flight if you were traveling to Adelaide. Here's the current schedule:
QR988 Doha to Melbourne departing 1:45AM arriving 11:20PM
QR988 Melbourne to Adelaide departing 10:45AM arriving 11:40AM
QR989 Adelaide to Melbourne departing 12:55PM arriving 2:45PM
QR989 Melbourne to Doha departing 4:15PM arriving 10:40PM
No one in their right mind traveling to Adelaide is going to book an itinerary that has a nearly 12-hour layover in Melbourne. Also keep in mind that since this is a wholly domestic flight, Qatar Airways can't exclusively sell seats on the sector between Adelaide and Melbourne.
In other words, you can expect that flight between Melbourne and Adelaide to basically be empty, and to exist solely to be able to service the Doha to Melbourne market:
On the one hand, it's highly wasteful to operate a totally empty flight, just to be able to add service to a market you actually want to fly to
On the other hand, this seems to technically be allowed based on the existing air services agreement, so maybe future agreements should be negotiated in a way so that these loopholes don't exist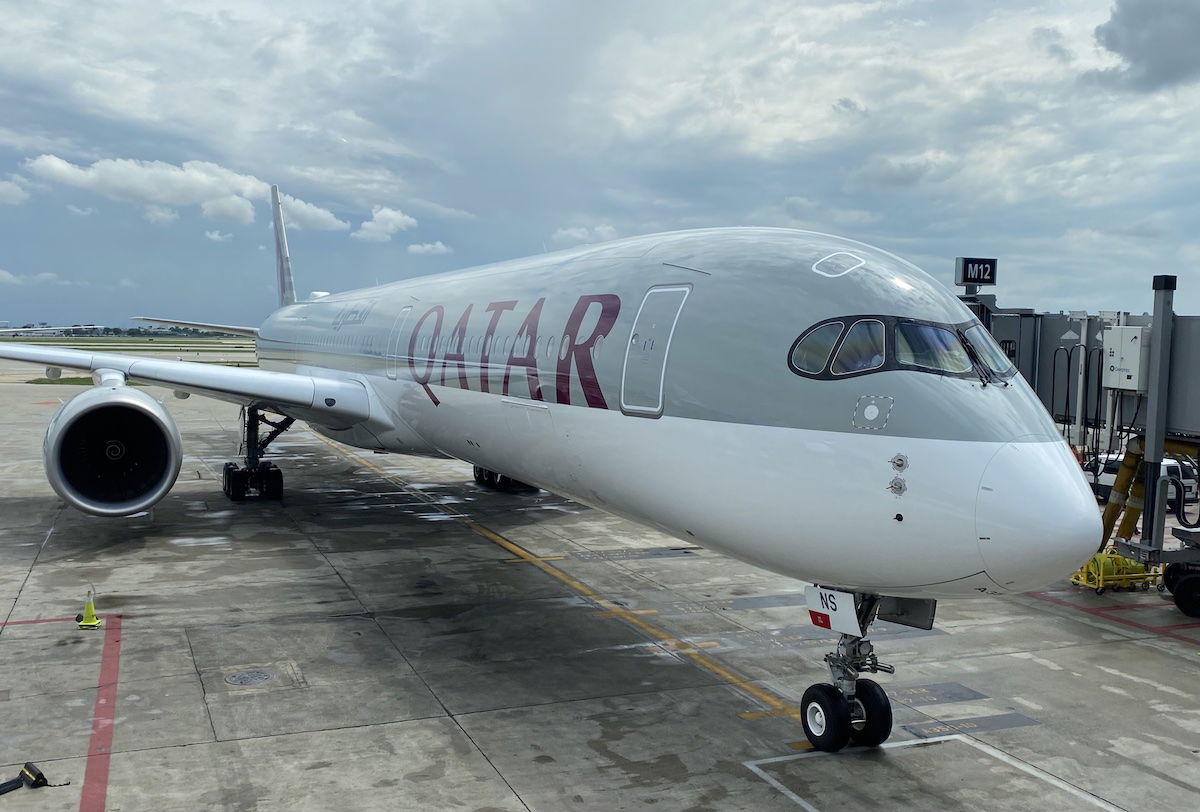 Bottom line
Qatar Airways is getting creative with adding service in Australia. The airline is technically maxed out on how many flights it can operate to Australia's four largest airports, so the airline is now adding service to Adelaide with a stop in Melbourne. This is a way for Qatar Airways to essentially double service to Melbourne without violating the air services agreement.
What do you make of Qatar Airways' Australia strategy?