The past three weeks haven't been the most glamorous for me travel-wise. I've been in Seattle, Las Vegas, Chicago, and Los Angeles. I'm excited to hop on a plane and get my body clock a bit mixed up again.
Up until a couple of months ago I had flown every A380 first class product in service, including those offered by Air France, British Airways, China Southern, Emirates, Korean Air, Lufthansa, Malaysia Airlines, Qantas, Singapore Airlines, and Thai Airways.
Now that Asiana's A380 is in service and Qatar Airways' A380 is about to be in service, it's time to knock those off the list as well.
So my upcoming travels look as follows:
Los Angeles to Seoul in Asiana A380 first class
I was actually originally booked on the inaugural Asiana A380 flight from Los Angeles to Seoul Incheon, though unfortunately they delayed that flight by 11 days, so I had to reschedule.
I haven't had the time to make it to South Korea until now, so will finally be knocking it off my list.
The timing is perfect, as I could redeem Avianca LifeMiles before the devaluation for my first class ticket, which costs 75,000 LifeMiles.
Asiana offers one of my favorite first class products in the world in terms of food and service (it's roughly on par with ANA first class), so I can't wait to see what they have on offer on the A380. The new first class cabin looks great, with fully enclosed suites.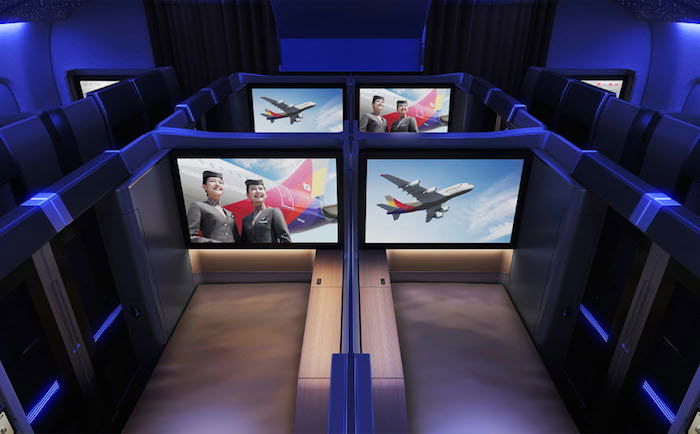 Asiana A380 first class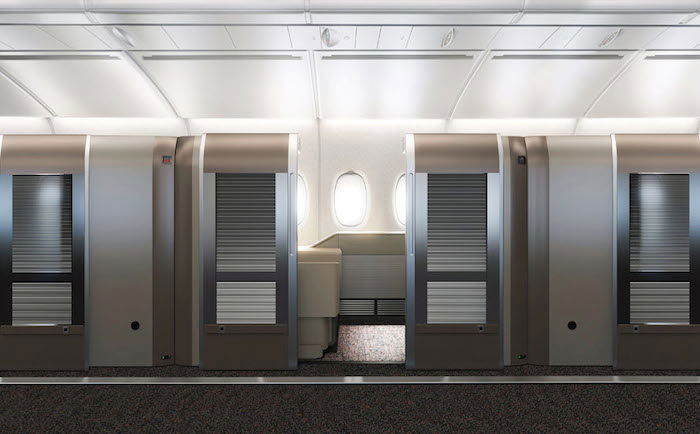 Asiana A380 first class
Seoul to Abu Dhabi in Etihad first class
Arguably one of the greatest sweet spots on American's partner award chart is for travel between "Asia 1" (which includes Japan and South Korea) to the Middle East. That's a 10-12 hour flight depending on where you start, and they charge just 45,000 miles in first class.
Ultimately I love Etihad's hard product and the fact that they have Wi-Fi, and this is a redeye that leaves at midnight and arrives at 5AM. So I don't think I'll be going hungry on this flight… for once.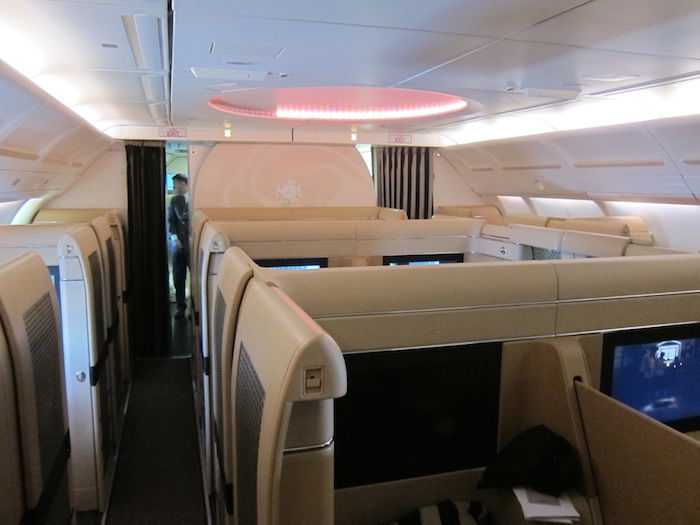 Etihad A340 first class
At the end of the day this flight is simply a means of getting myself from Asia to the Middle East for the highlight of the trip…
Doha to London in Qatar Airways A380 first class
I can't even begin to say how excited I am to be on the inaugural Qatar Airways A380 flight. After a performance that was worthy of an Emmy Award by His Excellency Akbar Al Baker, it looks like Qatar Airways will finally begin A380 service within the next week.
So I'll be flying Qatar Airways first class from Doha to London on their inaugural flight.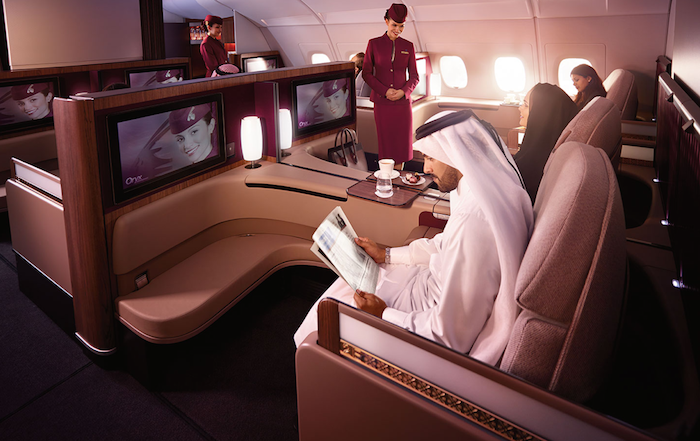 Qatar Airways A380 first class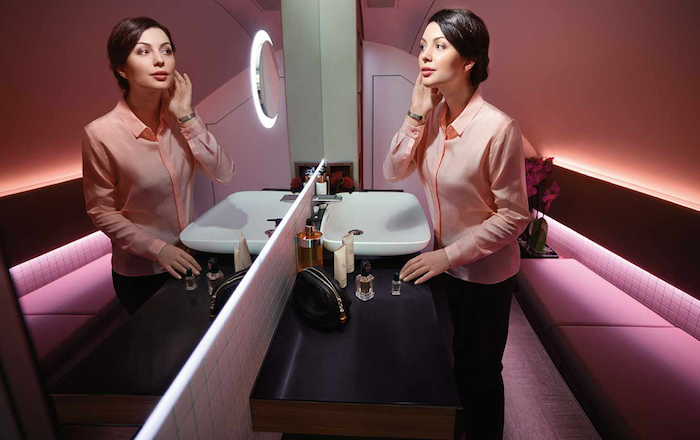 Qatar Airways A380 first class
I'm already trying to control myself, because if His Excellency shows up for the inaugural my life will be complete. On the list of people I'm dying to meet, he ranks somewhere between the two Taylors (Lautner and Swift, of course).
Bottom line
It should be a fun week of travel, so be sure you're following along on Facebook, Instagram, and Twitter!
Anyone want to place bets on whether His Excellency will be on the inaugural flight or not? And anyone going anywhere fun over the coming week?