Yesterday I wrote about how Qatar Airways and Airbus are supposedly at an "impasse" over the delivery of their A380s. I'll keep this short and sweet, rather than rehashing what I wrote in that post.
YOU HAVE TO SEE THIS VIDEO of "His Excellency" Mr. Akbar Al Baker being interviewed over the A380 delivery:
I mean, this guy is truly, truly, truly nuts beyond words:
His Excellency proactively brings up the issues he's having with Airbus
His Excellency tells the reporter three times that he should ask Airbus what the problem is
His Excellency then interrupts the reporter to say "but you tell Airbus to tell you the truth because tell them if they report something wrong the CEO of Qatar Airways will correct it"
He then goes on to say that he won't yet tell the truth, with a massive smirk on his face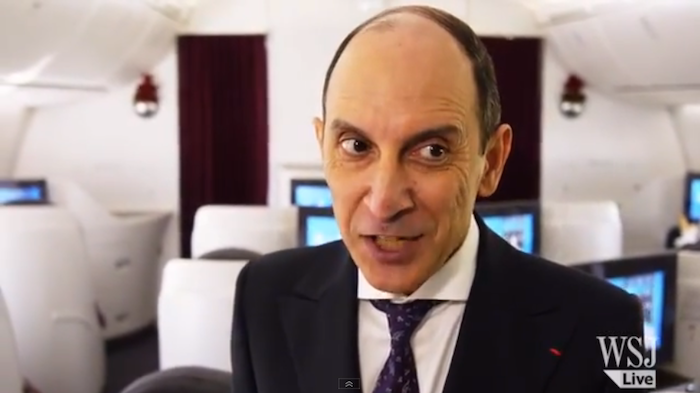 All that in a 90 second clip!
The video itself isn't even the best part, though. The best part is this comment that Emirates left on the Qatar Airways YouTube video: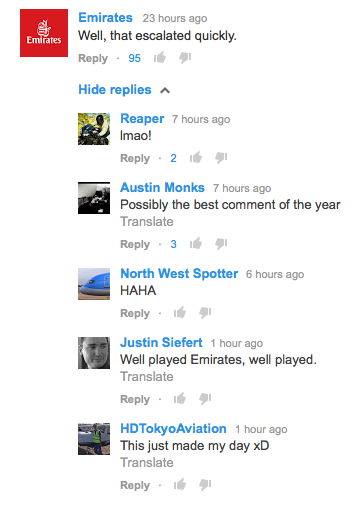 Now that's abso-freaking-lutely brilliant, Emirates!