As many of you may recall, I flew the inaugural Etihad Airways flight from Abu Dhabi to Los Angeles in first class.
For the most part I love Etihad first class — the seat is quite comfortable and private, service is fairly good, and the food concept is well thought out (in theory), with their onboard chef and dine on demand menu.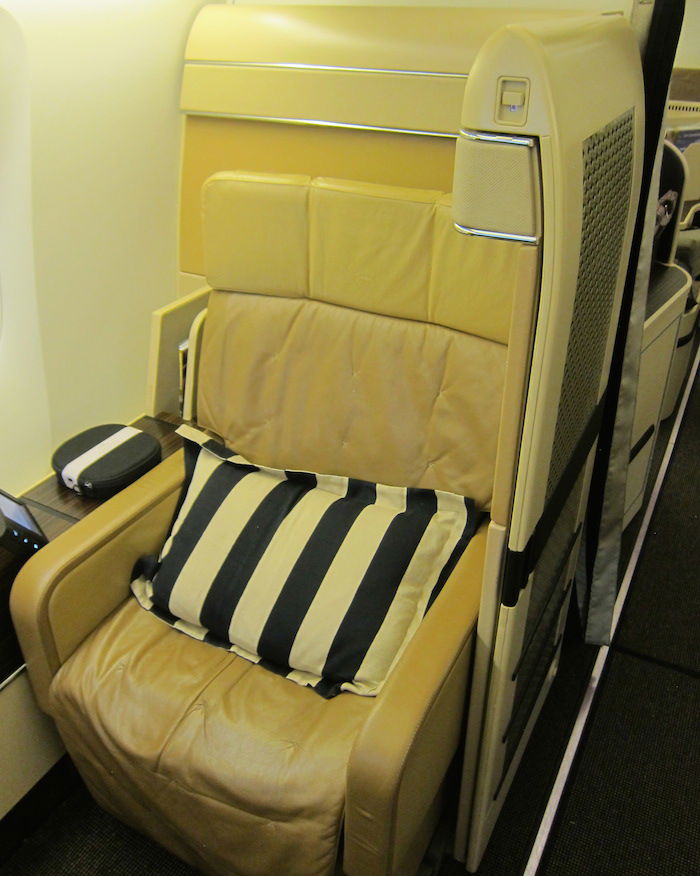 Etihad 777-300ER first class seat
The problem is that they don't load enough food.
Etihad has a "dine on demand" concept so you can eat what you want when you want, but on my flight to Los Angeles had almost nothing left four hours before arrival. That's a bit embarrassing for an inaugural flight, but I figured I was just really unlucky, as there's no way that can be the norm on one of the world's top airlines.
I flew Etihad Airways first class from Abu Dhabi to New York yesterday, which was operated by a Boeing 777-300ER. The advantage of the 777 over the A340-500 is that it has only eight first class seats rather than 12.
I was the only passenger booked in first class a couple of hours before departure (the flight was "F7," so they were still selling seven of the eight first class seats), but then there were seven operational upgrades to first class.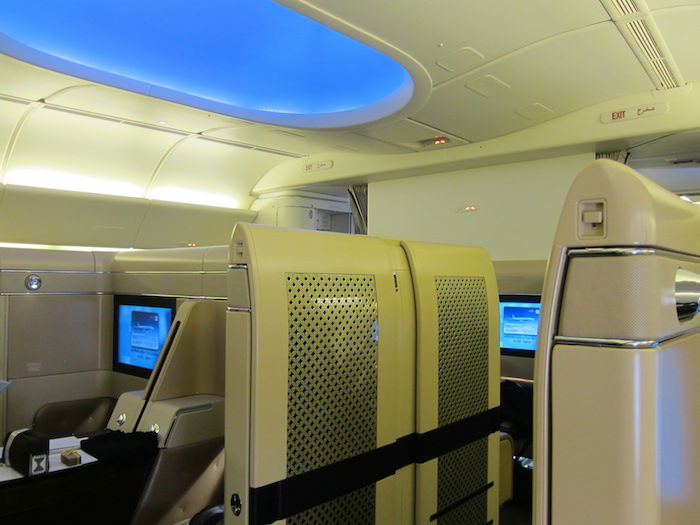 Etihad 777-300ER first class cabin
The flight was way oversold in economy.
Way oversold.
There were roughly 20 operational upgrades to business class, and then another seven to first class. So the first class cabin went out full.
I had a crazy week of travel, so initially just wanted to sleep. Before takeoff I placed my order with the chef — I said I'd like the arabic mezze, a beef filet, and then the warm date and apple pie for dessert. I explained I wanted that about five hours into the flight, after sleeping for a bit.
They gladly complied, and after a nice nap I did wake up and was served my meal.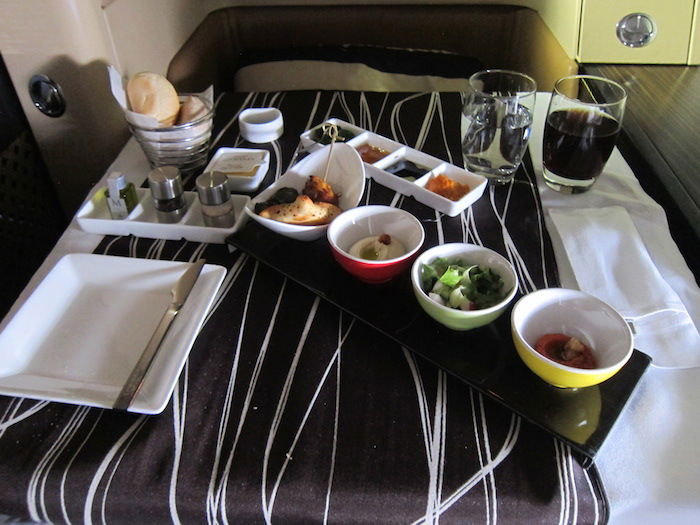 Etihad Airways first class arabic mezze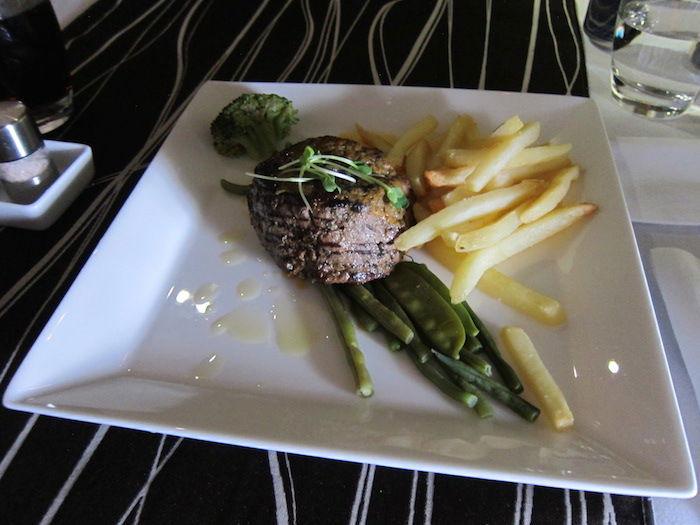 Etihad Airways first class main course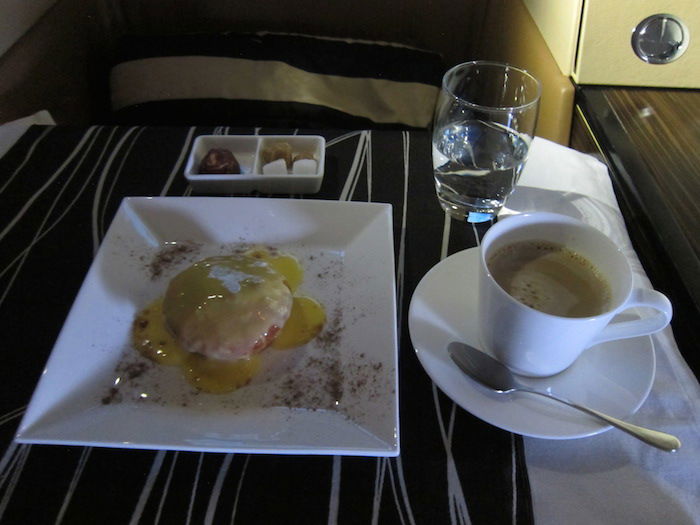 Etihad Airways first class dessert
The flight was over 13 hours, and the Wi-Fi was fast, so I spent the next several hours working.
Then about three hours before landing I figured I'd have my pre-arrival meal. I was tempted by the spiced spinach and white bean soup, fish biryani, and dessert taster.
After my last Etihad flight where they ran out of food, I went to the galley and said (jokingly, I thought), "so, do you guys have any food left, by chance?"
The crew giggled, I figured because they thought the concept of running out of food in first class was preposterous (as did I, till I last flew Etihad Airways).
"We were just talking about that. We actually don't really have anything left. We have fruit and chips, if you'd like."
So it's not the crew's fault — they were actually lovely — but I mentioned to them that this was my second longhaul flight in a row with them where they literally ran out of food. I asked if the reason was because the cabin filled up last minute, though they explained the cabin was actually catered for eight passengers.
And they still ran out of everything!
Etihad: this is totally freaking unacceptable.
I've flown roughly four million miles, and on no flight on any airline have they ever run out of food in a premium cabin. And that doesn't just apply to first class, but business class as well. Now on two flights in a row you've run out of food in first class.
Should Etihad's Diamond First passengers really expect just one meal on a flight that's 14 hours gate-to-gate (plus an extra two hour delay for US pre-clearance, which I'll cover in a separate post)?
Yes, I partly accept fault. I should have learned from my experience last time and ordered all my food upon boarding. It's absolutely ridiculous that one has to do that in order to get a second meal in Etihad first class, and the crew does nothing to suggest that there's a need for that, but I guess that's what it comes down to.
Well, unless you just want a three course meal and then chips and fruit before landing. And if I had ordered another meal, I guess that means another person wouldn't have been able to eat a second meal.
Etihad advertises a "dine on demand" menu and even has a "Kitchen Anytime" menu, with a selection of "items to enjoy any time during the flight."
It's actually amazing how big of a selection they have. Freshly made salads, sandwiches, bagels, chicken tortillas, fish and chips, afternoon tea, ice cream, baklava, etc…. and that doesn't even account for the actual meal menu!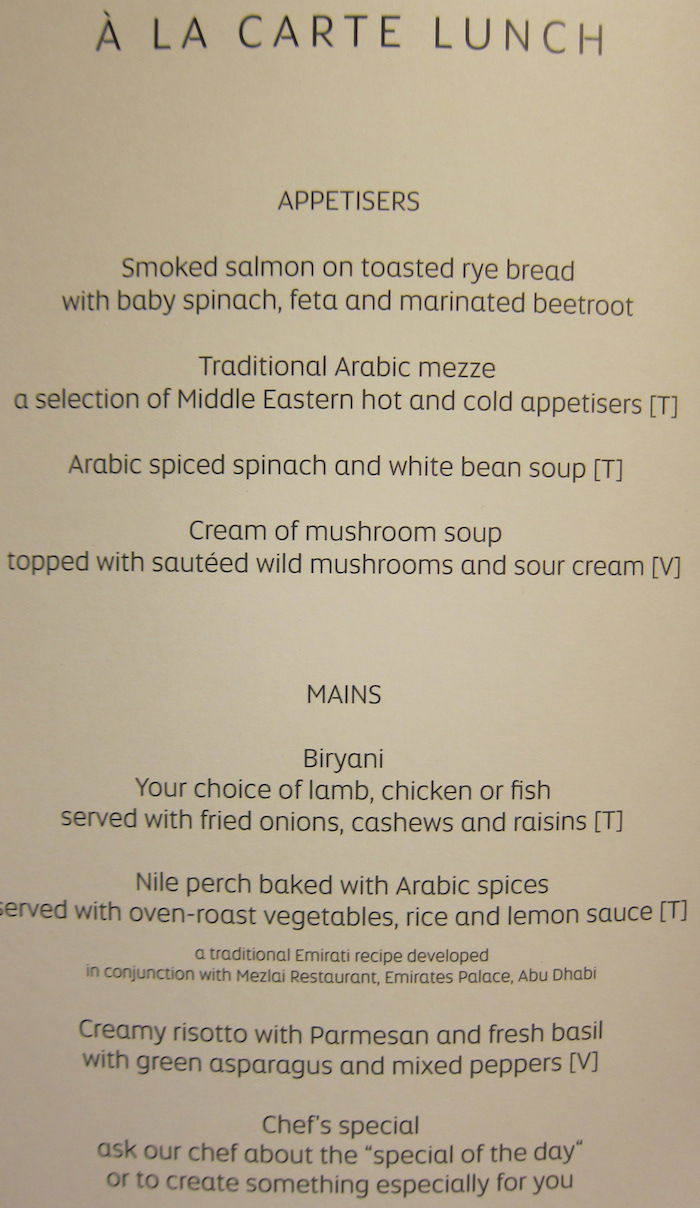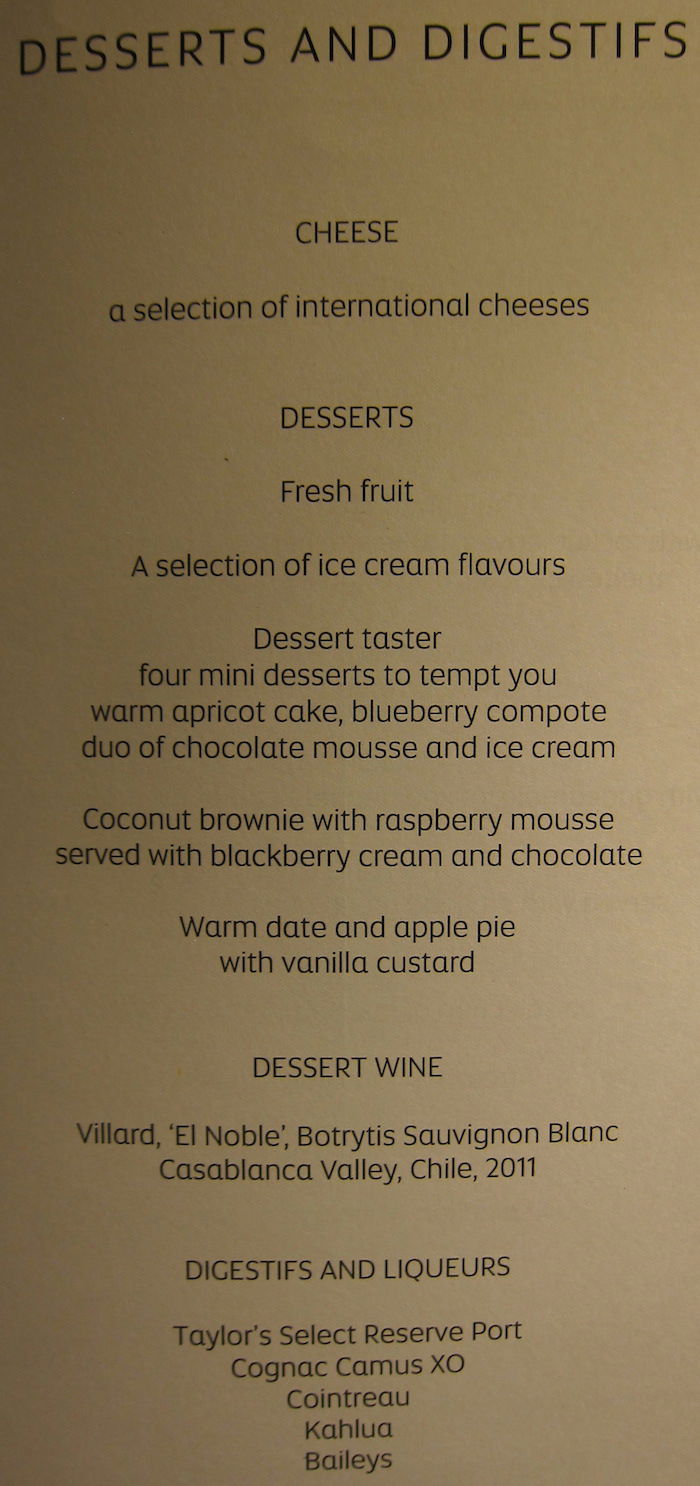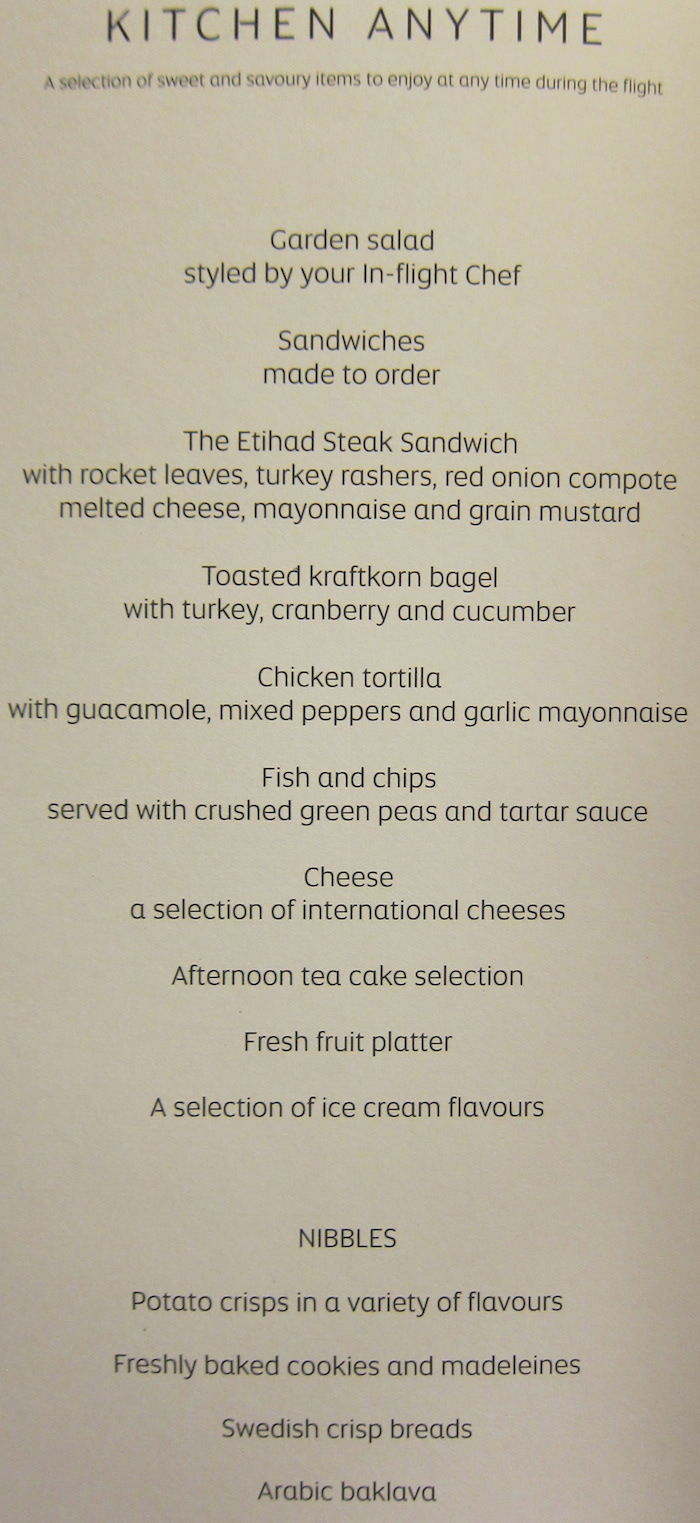 But it's an absolute farce.
And it's sad, because the product is great otherwise — the hard product is solid, the crews are good, but the catering situation is just an embarrassment.
And this doesn't even begin to address how horrible the pre-clearance facility in Abu Dhabi is.
It gets worse by the month, which I hadn't thought possible.
Based on talking to about a dozen Etihad employees about the pre-clearance facility, not a single one of them has worked even one on-time flight since the program started. But according to Etihad's CEO, the program couldn't be operating any better.
I find the entire situation absolutely mind-blowing.
I don't even have a gif to express how ridiculous this is.
Oh well, I guess I'll have to fly Etihad's The Residence. Really they shouldn't just be advertising that The Residence comes with a personal butler, but should also advertise that it comes with a private pantry. Now if only I could figure out a way to fund a ticket in The Residence! 😉
PS: Gary and I were recently asked by Flightfox to rank our top first class products. I ranked Etihad first class as number nine, Gary ranked it as number four. Gary, I was being generous with number nine, and I'm sticking to it. 😉