---
Of the millions of miles I've flown and dozens of countries I've visited, my most memorable trip ever was probably the one I took with my mom to Australia and New Zealand after I graduated high school. Not only is New Zealand one of the most stunning places on earth, but it was also a great bonding trip.
Since then my mom and I hadn't really traveled together for any "major" trips. My mom has a small business that she can't really leave for long periods of time, so taking a longhaul trip has more or less been out of the question. The few international trips she has taken in the past few years have been to Germany to visit family. That being said, in June she was celebrating a "big" birthday, and I decided I wanted to make it special. Really special. But of course I'm a gentleman, so I won't reveal how old she turned…
In a post several years ago Gary said "people as a whole underinvest in peak experiences," and that has really stuck with me ever since. I think you'll almost always get more value out of spending money on an experience than something material.
When it came time to plan the trip I was trying to figure out where to take her. Hands down the single most spectacular hospitality experience I've had was at the Aman properties in India. While you have mass luxury like Four Seasons, Ritz-Carlton, etc., Aman offers a completely different experience. They're all small properties, typically with just a couple of dozen rooms, and typically there are three to five employees per guest. But it's not the number of people working there that makes it so special, but rather the emphasis they place on genuine, local, and hospitable hospitality. I know all those terms sound cliche, but Amans are the only place I've stayed where you actually feel like you're someone's guest and not a number. Every employee knows who you are and what you've done all day… it's borderline creepy (in a good way).
In India a few years ago I had the chance to stay at all three Aman properties, including Aman New Delhi, Aman-i-Khas, and Amanbagh. I have to say the entire experience was just about life changing. And the bad part is that after an Aman it's tough to go back to anything else.
So after giving it some thought I decided what better combo than a visit to an Aman in Bali, so my mom could experience one of my favorite places on earth and stay at what's hands down my favorite hospitality "brand" in the world.
Now of course the catch is that Aman properties are expensive. Really, really expensive. And while it's probably more than I should pay, I decided that in the long term any money spent on mom is a good investment, and of all the things I'll regret at the end of my life, this trip definitely wouldn't be one of them.
We booked the Aman Bali Experience, which is a six night package and includes some extras like daily breakfast, airport transfers, transfers between resorts, and one activity per resort. On top of that, my travel agent managed to get Virtuoso benefits thrown in as well, which included a room upgrade and a lunch once during each stay.
We decided to spend the first three nights at Amandari, which is located in Ubud. Ubud is located more of less in the middle of the island of Bali, and is more active, so I figured that would be the best place to start.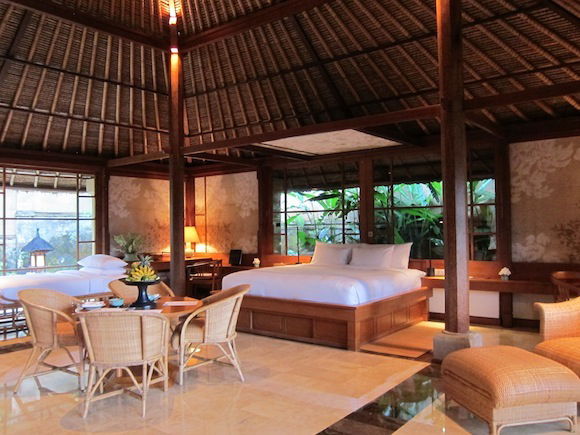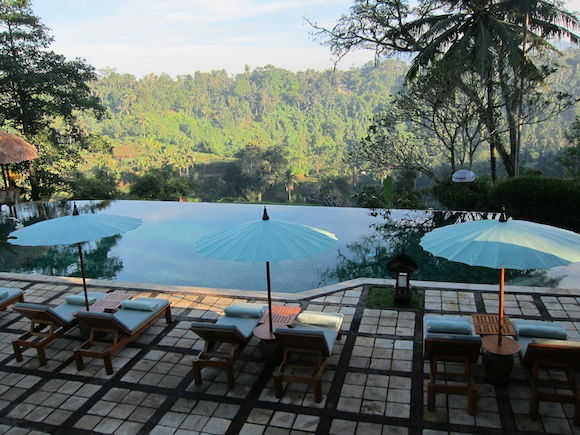 Then we booked the next three nights at Amankila, which is located on the east coast of Bali. A lot of people say Amankila is the most spectacular Aman in Bali, and possibly in the world, so I figured that would be a good place to relax for the next three nights.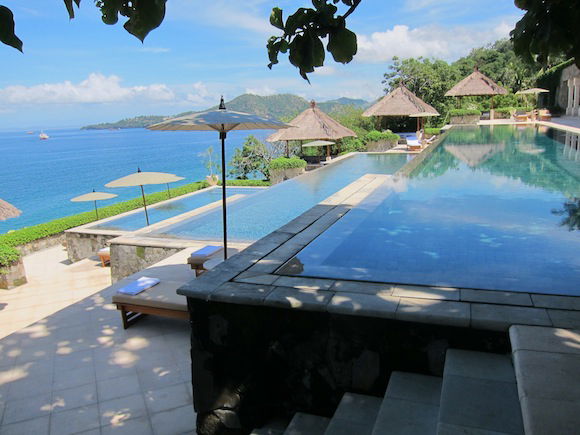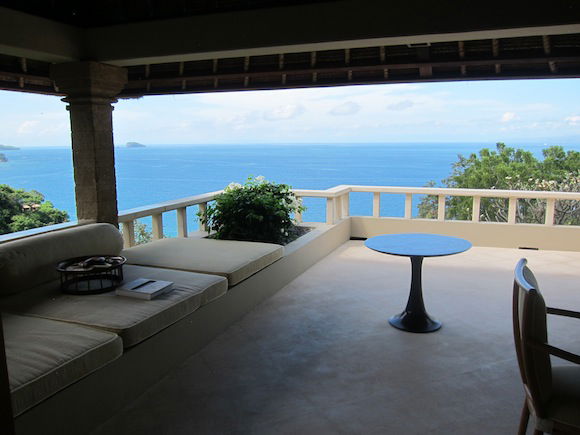 Leading up to my stay I'm pretty sure I watched these videos about the two properties at least a hundred times, which I really think cover the essence of what Aman is. Here's the video about Amandari:
And here's the video about Amankila:
What I'd give to have such a soothing, British voice!
On the front end of the trip I also decided to do two nights in Hong Kong, since my mom had never been before. We decided to stay at the Conrad, which I booked using the two free night certificates from the sign-up bonus of the Citi Hilton Reserve Card.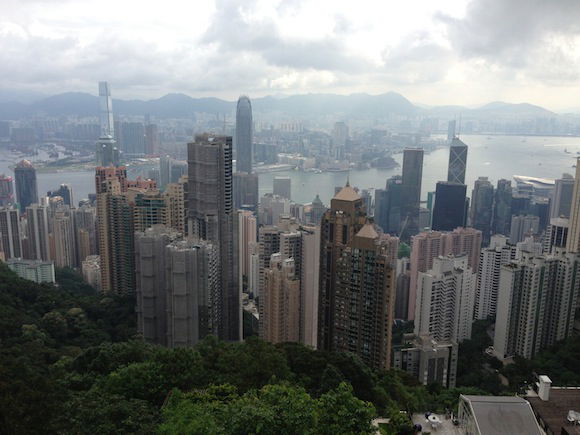 In terms of the flights, I used 135,000 American AAdvantage miles per person to book Cathay Pacific first class for the longhaul flights. Since I was originating in Seattle and my mom in Tampa, I figured we'd "meet in the middle" and fly out of Chicago. We were both able to include our "positioning" flights on the award at no extra cost.
The one downside to redeeming American miles is that they don't allow stopovers on award tickets aside from at the North American international gateway city. As a result, since we wanted to do two nights in Hong Kong, I redeemed 25,000 British Airways Avios per person for the business class ticket from Hong Kong to Bali, since we couldn't include that unless we continued from Hong Kong to Bali within 24 hours.
Then we flew Cathay Pacific first class on the return to San Francisco. I was hoping Bali to Hong Kong nonstop would open up on Cathay Pacific, though unfortunately it didn't. Instead we had to fly Malaysia Airlines business class from Bali to Kuala Lumpur to Hong Kong.
In the end our routing looked as follows:
06/06 CX807 Chicago to Hong Kong departing 3:30PM arriving 8:20PM (+1 day)
06/09 CX785 Hong Kong to Bali departing 10:20AM arriving 3:00PM
06/15 MH850 Bali to Kuala Lumpur departing 4:05PM arriving 7:05PM
06/16 MH72 Kuala Lumpur to Hong Kong departing 9:15AM arriving 1:05PM
06/16 CX870 Hong Kong to San Francisco departing 2:10PM arriving 11:40AM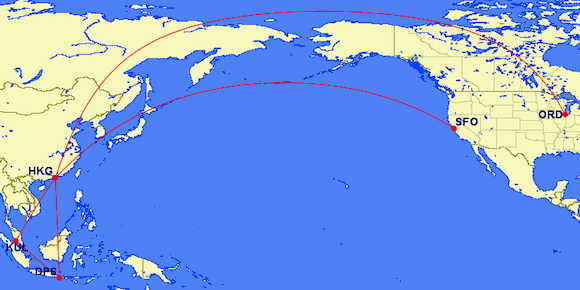 Anyway, I'll aim to roll out one installment of the trip report per day, at which point I'll be all caught up on trip reports — woohoo! That's a good thing, since my "busy" travel season is about to start up again. 😉
As always, if you have any comments, questions, or Aman experiences to share, I'd love to hear them!