---
Below are my mom's unedited thoughts on our trip to Bali… I just added some pictures.

When Benjamin said he wanted to take me somewhere for my birthday I was so happy, and when we decided on Bali I thought "wow!" and just couldn't believe it. When he mentioned the Amandari and Amankila resorts, I did some research. The reviews and the pictures of the resorts were stunning. I dreamed of Bali my whole life, but why would you take your mom there? These places seemed to me a perfect place for honeymooners or film stars. What an amazing place to take your mom!
I first flew from Tampa to Chicago, and then we flew together all the way to Hong Kong. I liked Cathay Pacific very much! The service was very friendly and the food was quite good. It was daylight most of the way, so why not have some champagne and try some of the wines? The crew was very friendly and professional. They set up a table were we could sit opposite one another and enjoy our dinner together. The comfort was almost like at home, and very special!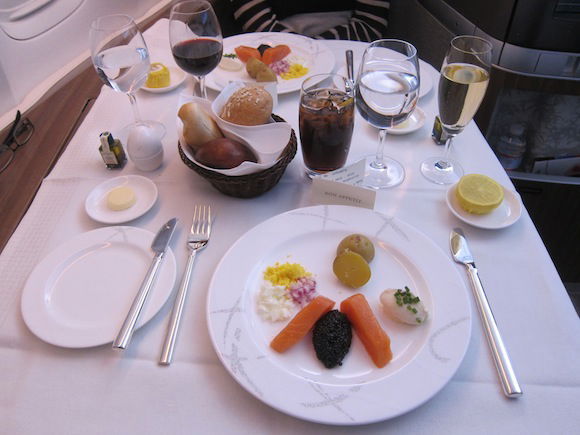 I was so excited to visit Hong Kong too, because this is Benjamin's favorite city since he was 16 years old. I was very impressed when we drove from the airport towards Hong Kong. We crossed a very modern bridge, and the city was in front of us. Wow, what a view, it was beautiful.
Hong Kong is basically built on hills, and the Conrad Hotel was located on one of them. I enjoy being in the middle of the city and love to explore on foot. So we walked a lot, and coming from Florida where everything is flat it was tough — but a lot of fun too! Benjamin showed me all over the city, and where the local people live. We also went to the markets – I was surprised, I expected a little more I think "better" products on the markets. I didn't really want to go shopping, and I understand there were better stores, but it was more about the experience, I think. It was very interesting, and Benjamin was very funny negotiating the prices. I think I maybe talked the price down 30%, and then Benjamin would talk them down another 40 or 50%. The girls working the market would say "don't tell me this, I'm not making any money", and Benjamin would say "don't tell me this, I'm from here!"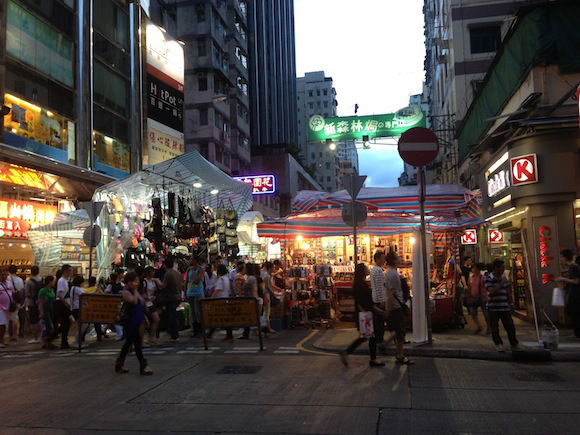 I think Hong Kong is an interesting city and I could image living there for a while. Of course, from Hong Kong you can visit lots of other places.
So then we went to Bali, and were picked up by a person from our hotel who was very friendly. It was a Sunday, and as soon as we got on the road I was stunned. There were many, many mopeds on the street, three or four in one lane, it was crazy. And to my amazement, it seemed like they carried the entire family, even with two parents and two children. When the wind would blow you could see the mother hiding a dog or a rabbit under her skirt. It was amazing and watching the people kept me occupied the whole way. I wondered where they were going and what they do.
Driving around the island I noticed that I did not see many temples. Our driver explained that the families (grandparents, parents and children) live in a compound. This is usually a property consisting of two or three buildings, an open space, and surrounded by walls. Every night they all meet in their own little temple and pray and worship. He also explained that the grandparents are the first ones up in the morning going to the early market and that they prepare food for the day. It sounded like every family member had a job to do and take care of each other. What a different world!
Then I saw this long, beautiful, green, driveway, going on forever and ever. Benjamin said we were there, and I was just stunned by the beautiful scenery.
The person who greeted us out front was very, very friendly. She showed us all around, and brought us to our villa. We had to walk over lots of cobblestones, and it all looked very old, but was kept in very good shape.
Once we opened the door to our villa, I was almost in shock. There were high ceilings, beautiful modern furniture, expensive faucets, an additional outside bathtub, very comfortable beds with the best linens I ever slept in. Everything was clean and soothing local music was playing; I felt like I was in paradise. We also had a large balcony overlooking the rice fields. Every morning the first thing I did was open the door to the balcony and enjoy the fresh air on one of the lounge chairs. I just closed my eyes and did not want to open them again. I can only imagine how it would be sleeping in the jungle. There were so many different noises and echoes, unlike anything I've ever heard before.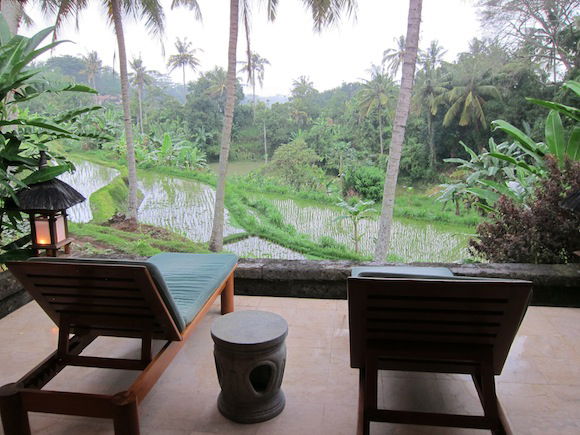 The resort had 150 staff members and I believe only 10-15 villas were occupied. The service was immaculate, the German cook made some amazing dishes for us. The massage I got was excellent, different in certain ways than what I've had elsewhere.
The next day we went to Ubud, the nearest town, and we just watched the people and I realized what Benjamin liked about Bali. The people were so happy, and they were all smiling, and not just smiling with their eyes but with their whole faces, just as wide as can be. It was so refreshing to see.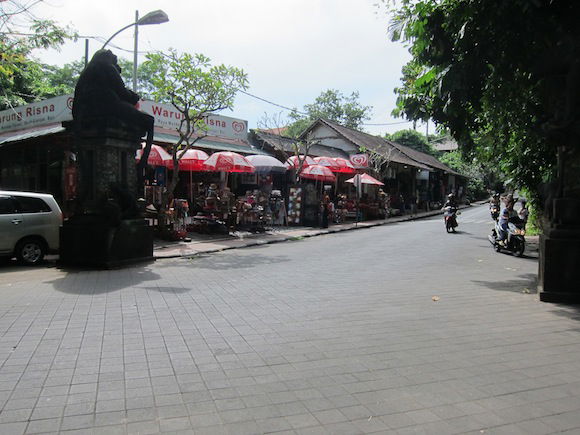 On the way back to the resort we had to stop in the middle of the street, and so we asked our driver what was going on, and he explained that the car in front was delivering something. The streets were so narrow that no one could pass, yet no one was honking or getting angry. He went on to explain that in Bali they try to be understanding, because today someone else is blocking the road, but tomorrow it could be him instead, and he would hope for the same understanding.
We watched a play of the local artists in an open air auditorium. It was very different, a lot of dancing and acting. And the costumes were very colorful and oversized. Afterwards Benjamin asked if we liked it or not. I had no idea, it was so different; maybe we should have watched a second play to get an opinion.
The next day we went to the monkey forest. There were trees with amazing roots where they were jumping from one branch to another with their babies on their tummies almost like a kangaroo. People could buy bananas, but it's better not to keep the bananas in your hand, even though the monkeys would steal them out of your bag. Not out of my bag, because Benjamin wouldn't let me buy bananas, I think he was afraid that the monkeys would come too close.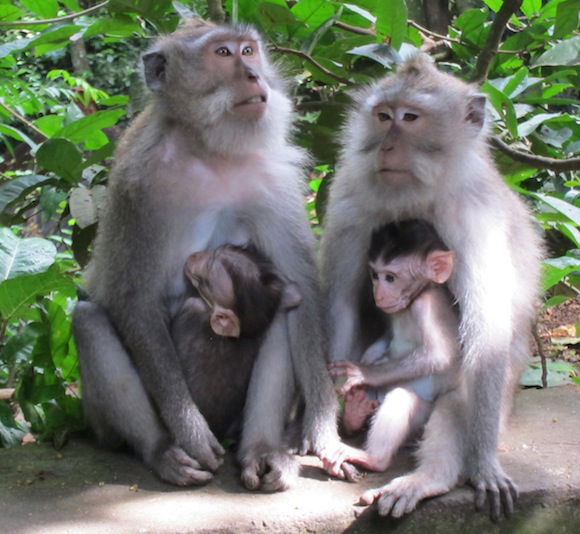 The next day we did a white water rafting trip which was very adventurous. It started with walking 550 deep steps to the river plateau. I thought I could do it but after 400 steps I could not move my feet. I had to do the rest more or less on my behind, but I did it! The rafting was a lot of fun. The scenery was beautiful, including some amazing stone carvings on the sides of the river. We all fell in the water but it was refreshing.
And then the next day we went to the Amankila, a beautiful resort on the beach. The drive was nice, one and a half hours or so, and we were so excited, because everyone said it was the nicest place. It was absolutely beautiful, but there was not very much to do there, so it was very relaxing. All the villas are individual and on the side of a hill, so connected by stairs. I should have asked the question of how many meters it was from our villa down to the beach.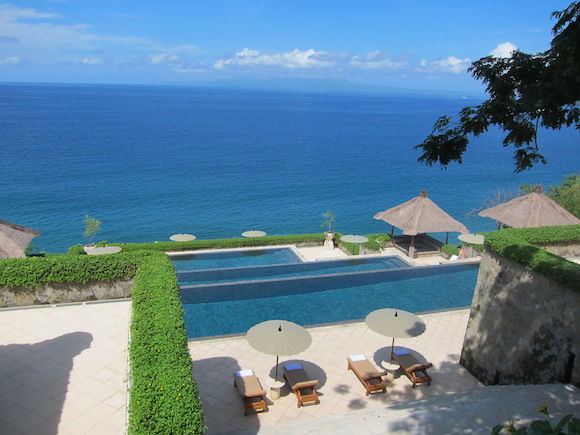 The service was incredible. When you are at the pool or the beach, they bring you a basket with a variety of sunscreen, always iced water and/or a piece of fruit. They stay in the back out of the way, but if I ever wanted something, I just turned a little bit and they were right there. Amazing!
One day I went down to explore the beach, because Benjamin had to work, so they drove me down and they asked if I wanted a lounge chair. They made it so comfortable with cushions and towels, it was just wonderful!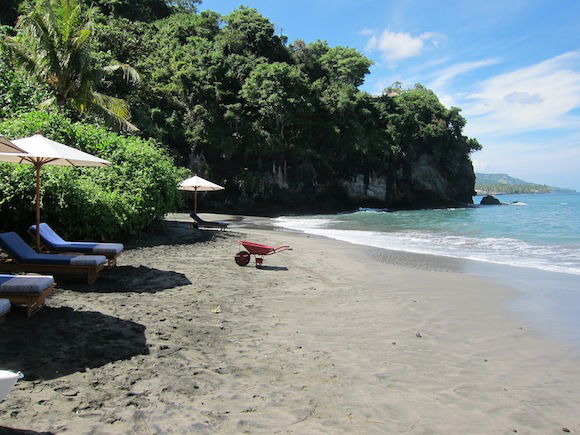 I was the only one there, so I just laid back and tried to relax, to listen to the birds and waves with my eyes closed. It was so nice. Then I opened my eyes and looked in the sand, and I thought I saw spiders around! Like one spider after another, and they were big, with thick legs! So I was sitting in my chair, scared to move, hoping that somebody would come by and save me from the spiders, but there was no one there.
So I carefully put one foot in the sand, and all the spiders made room for me, so I ran on my tip toes all the way to the pool. One employee seemed very concerned and ran after me, shouting "what is wrong"? I said "I'm running from the spiders!" He replied, "those aren't spiders, they're crabs!" So I love eating crabs, these creatures didn't look anything like them. They asked if I wanted to go back to my chair on the beach, but whether they were spiders or crabs I decided I was happier by the pool.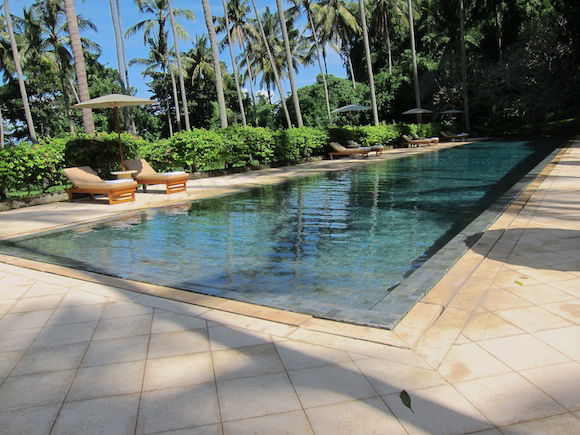 So the mistake I made — and if anybody is going to take their mother on this trip please let her be smarter — is that I didn't bring the right shoes and brought way too much clothes. You really don't need a lot, and people go out at night for dinner very relaxed and comfortable – nobody dresses up. They sell body wraps in the stores for $2-3 and they are very comfortable and really all you need.
My advice to other flyers who take their moms is to take the best shoes. No flip flops, and no high heels. I was shopping the other day and saw some, I think they were Mephisto, around $250, they look very comfortable, next time I would take those. One last piece of advice, when traveling with you mom, try to book fewer connections. More connections might be tough on her like they were for me.
The most important thing though is to bring up how much I appreciate what Benjamin did for me. From the bottom of my heart, it was just so wonderful! This was such an amazing experience that nobody ever gets to do, and the opportunity to spend it with my son, it was so incredibly special. Benjamin, you are so special to me and your heart is so big!
There is no other place that could be more special than Bali. It is totally different than any other country I've visited. If I stay healthy I would love to do one more big trip with Benjamin, wink, backpacking through India with the perfect shoes!