The pandemic has caused the acceleration of Airbus A380 retirements. Air France, Etihad Airways, Lufthansa, and Thai Airways have retired (or plan to retire) their A380 fleets, while Qatar Airways seems highly likely to retire its A380 fleet.
In May 2021 we learned about Malaysia Airlines' plans to retire its A380 fleet, and the airline is now officially looking to sell these planes.
Malaysia Airlines' A380 fleet is history
In May 2021, Malaysia Airlines' CEO confirmed that the airline plans to retire its Airbus A380 fleet:
We are cognizant of the challenges to sell this aeroplane, but we are still looking at ways and means to dispose of our 380 fleet. At the moment, the management is convinced that the 380 doesn't fit the future plan.
For context, Malaysia Airlines has just six Airbus A380s, which the airline took delivery of in 2012 and 2013.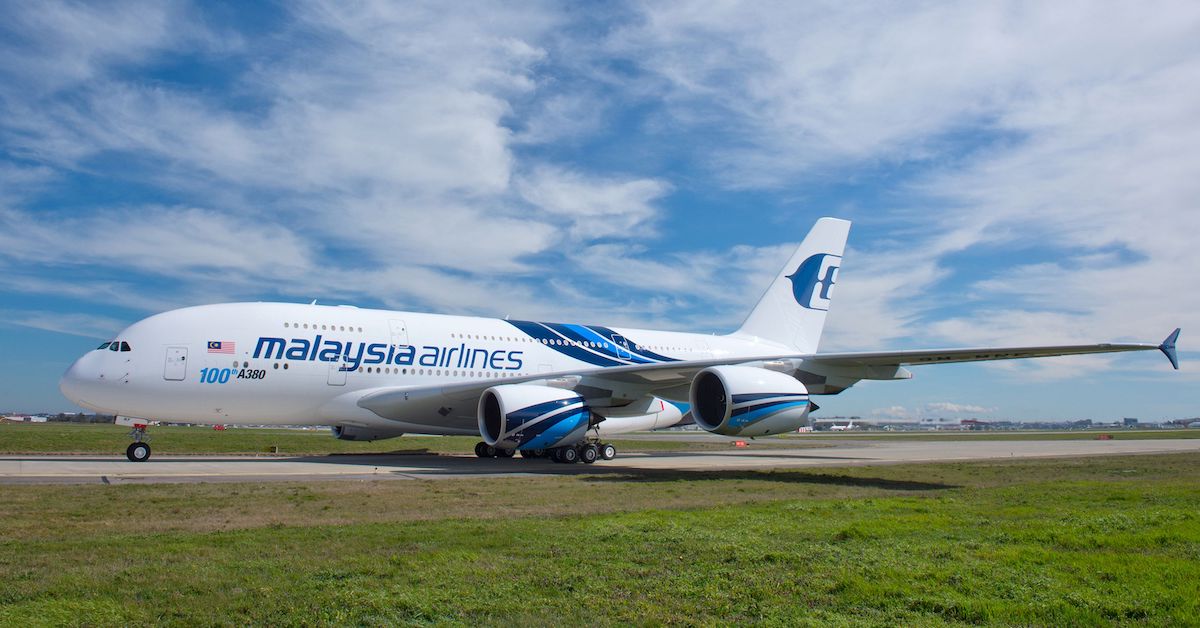 Malaysia Airlines' A380s feature a total of 494 seats, including:
Eight first class seats on the lower deck in a 1-2-1 configuration, which are nowadays branded as "Business Suites"
66 business class seats on the upper deck in a 2-2-2 configuration, which are fully flat
420 economy seats on both the lower deck and upper deck; on the lower deck they're in a 3-4-3 configuration, while on the upper deck they're in a 2-4-2 configuration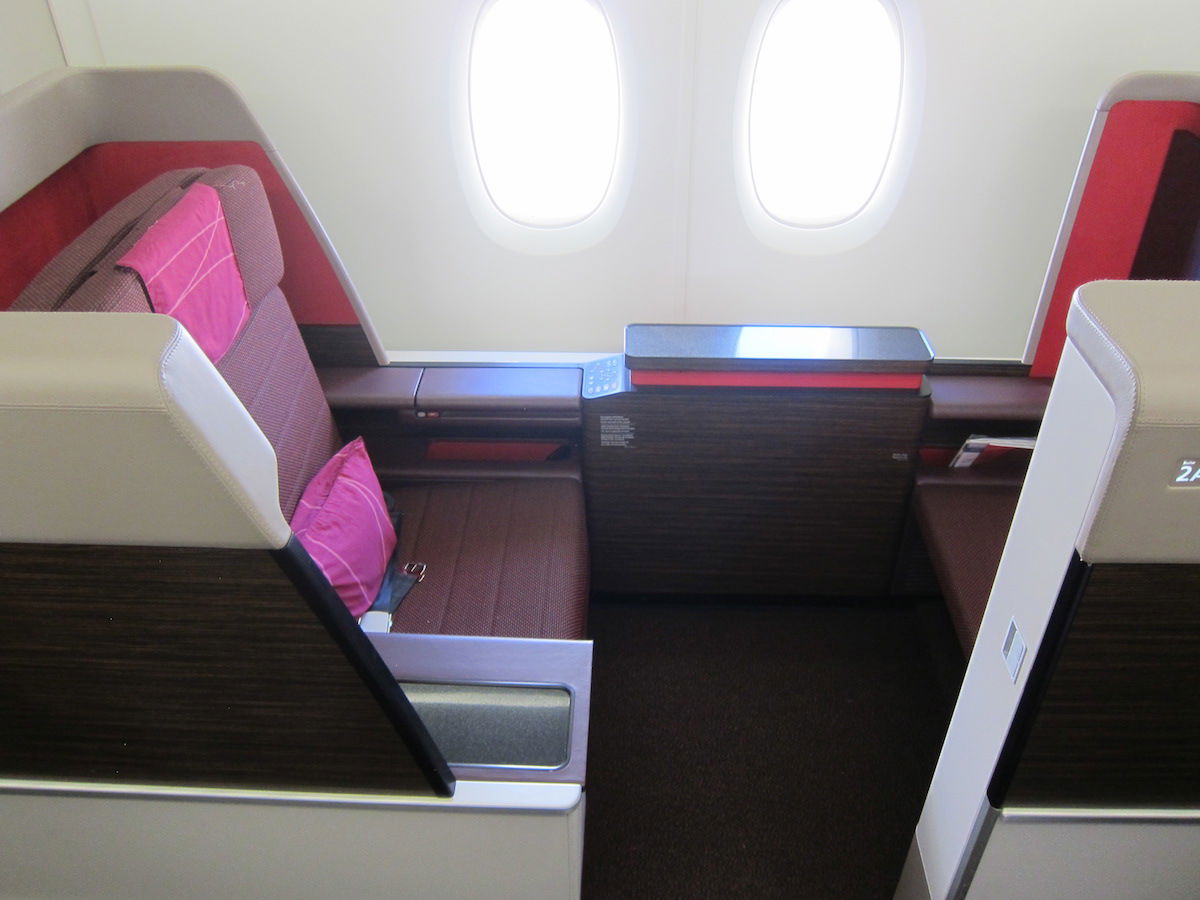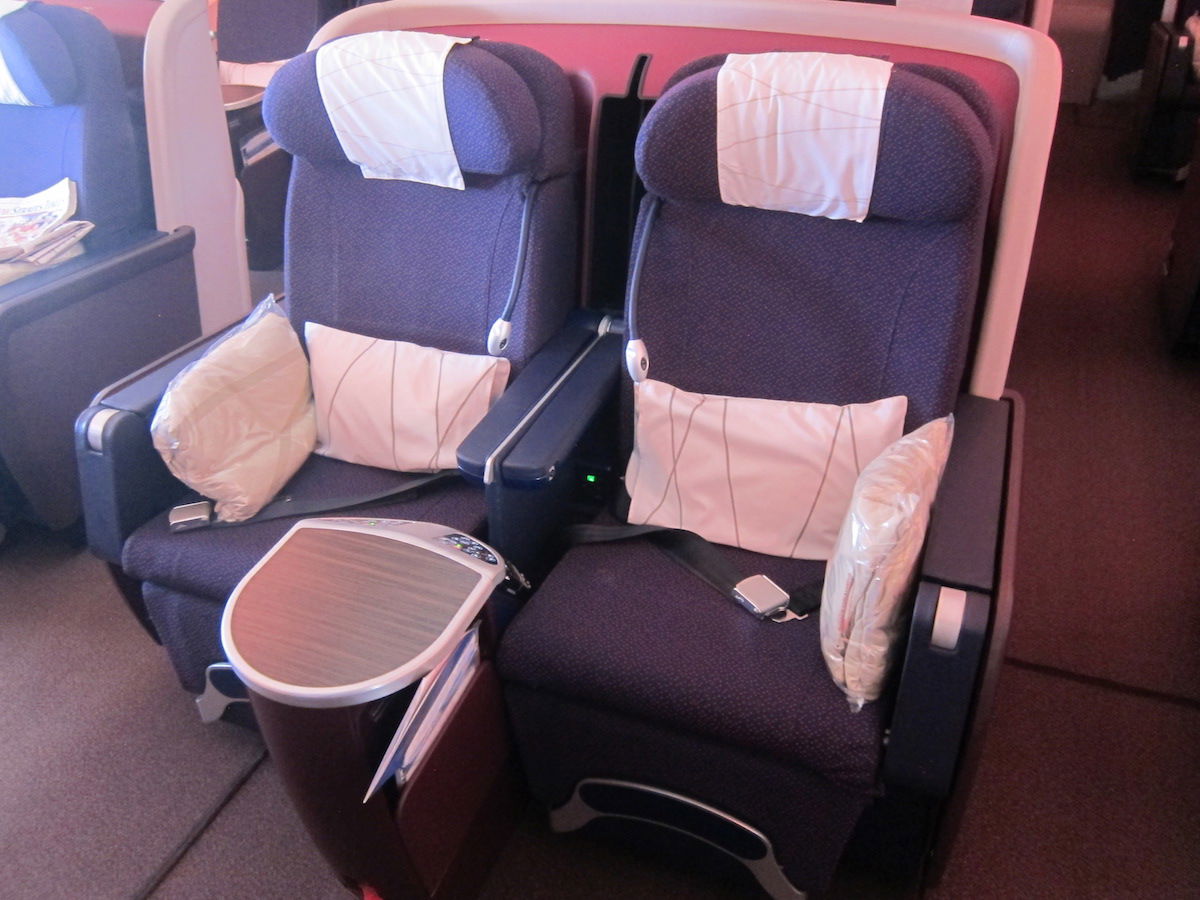 Malaysia Airlines now looking to sell A380 fleet
Malaysia Airlines took to LinkedIn today to sell its super jumbo jets. The company is looking to conduct an open tender for the sale of six Airbus A380s — either for the entire aircraft, and/or the components. Interested buyers are told to contact the airline by August 12, 2021.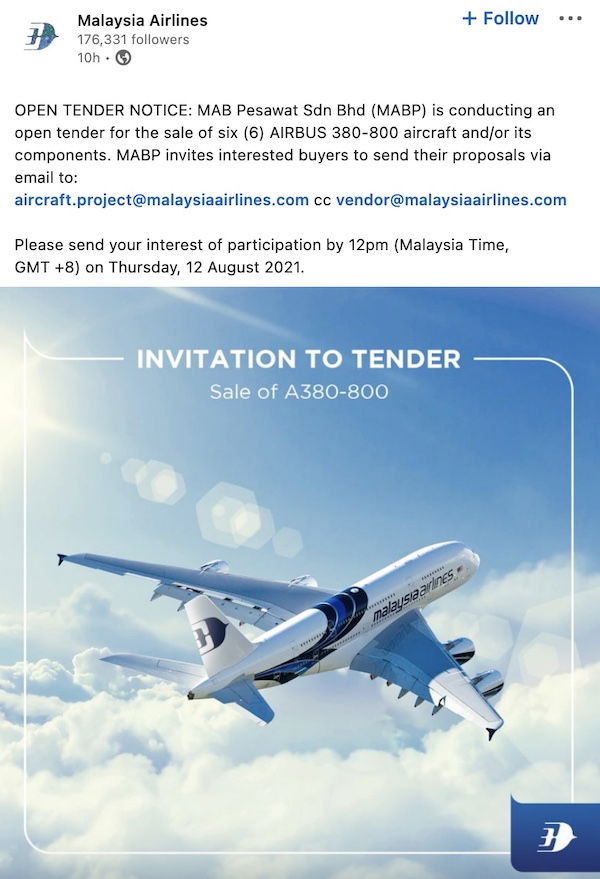 I can't imagine there will be much interest for these planes — we've seen other airlines do similar things, and the only secondhand A380 that ever ended up flying was with Hi Fly (and that plane has already been retired).
Malaysia Airlines, I'd gladly take one of these A380s off your hands. I just need some help with the fuel bill and somewhere to park it, and you'll never have to worry about it again. 😉
This is the least surprising A380 retirement
The reality is that you can't even really blame Malaysia Airlines' A380 retirement on the pandemic. Like so many other airlines, Malaysia Airlines has historically been a poorly run, government owned airline.
The airline received enough funding to stay in business, but not not enough freedom to become a viable business. Prestige has been prioritized over profitability, and the A380 order was a reflection of that.
Malaysia Airlines was trying to sell its A380 fleet going as far back as 2015. In 2016 the airline came up with a plan to create a sister business whereby the airline would wet lease A380s to other carriers on a short term basis. The idea of using these planes for Hajj and Umrah flying was also considered.
Then in 2017 Malaysia Airlines' management changed its mind again, and the new plan was to add A380s to destinations that needed more capacity. Since then, these planes have been severely underutilized.
Bottom line
Malaysia Airlines intends to retire its fleet of six Airbus A380s, and is now looking to sell these planes. The airline was considering getting rid of its A380s going as far back as 2015, and hasn't been flying these planes much, even pre-pandemic. It looks like at this point the Kuala Lumpur-based carrier will dump the planes no matter what, even if Malaysia Airlines can't get any money for them.
Anyone surprised to see Malaysia Airlines finally retire A380s?