While there has been speculation about this for quite some time, it's now official — Etihad Airways' Airbus A380s are making a comeback! This is super exciting, as the A380 is one of my favorite planes.
Etihad A380s will fly to London as of 2023
Etihad Airways has today announced plans to put four Airbus A380s back into service. The intent is for the planes to fly exclusively between Abu Dhabi (AUH) and London (LHR). The first A380 should be flying to London as of July 15, 2023, and it's expected that by October 2023 all frequencies to London will feature first class (so I'd assume that also means all four A380s are flying by then).
At the start of the pandemic, Etihad Airways grounded its 10 Airbus A380s. The airline made it pretty clear from early on that the planes likely wouldn't reenter service. That's not just because of the impact of the pandemic, but rather Etihad was already trying to radically alter its business plan pre-pandemic, and shrink into more of a boutique and sustainable airline.
So that's why it's interesting to see the airline backtrack. Etihad claims this decision is being made due to a surge in demand for air travel across the carrier's network, and due to customer feedback. It's of course great to see four A380s return to service, though there's no indication that the other six A380s will return, so the airline will have a much smaller A380 fleet than pre-pandemic.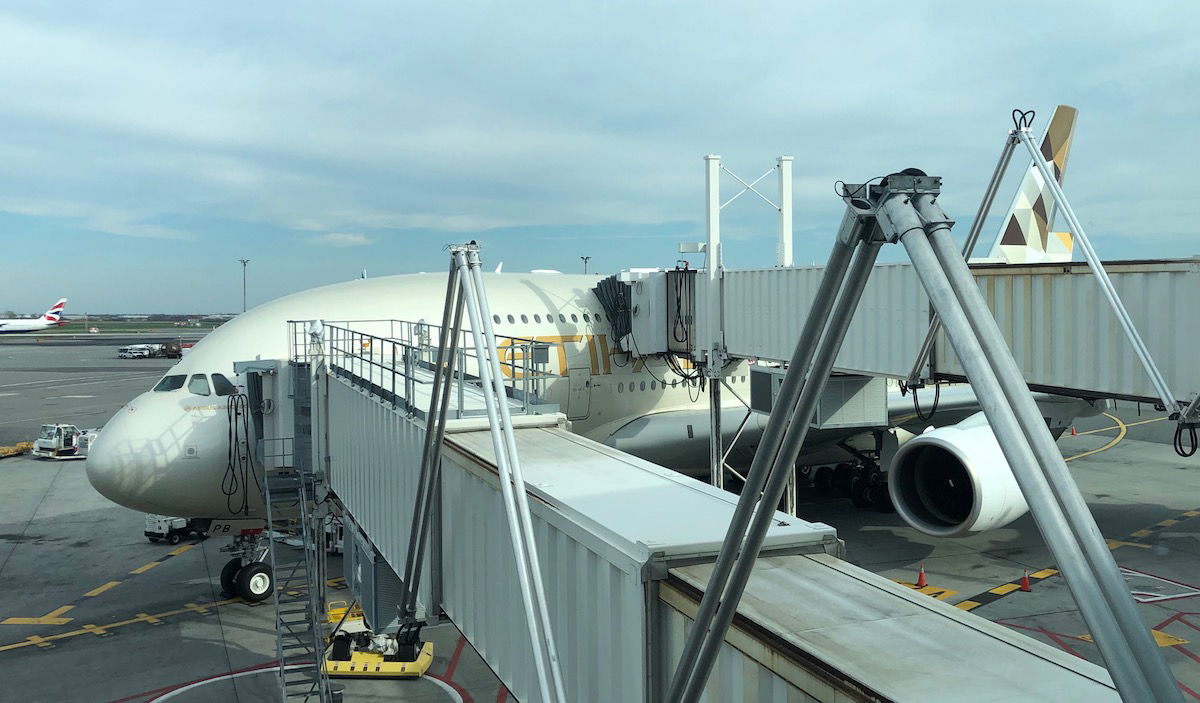 The basics of Etihad's Airbus A380s
Etihad's Airbus A380s are some pretty special jets, and when they were in service they offered quite a halo effect for Etihad. Etihad's A380s are configured with a total of 485 seats.
With the A380s returning to the skies, this means Etihad is reintroducing The Residence, which is a private three room suite located at the front of the first class cabin. This is the most exclusive product available in commercial aviation. Interestingly Etihad no longer has butlers, so I guess that training has to restart, or maybe Etihad is planning major changes to this product.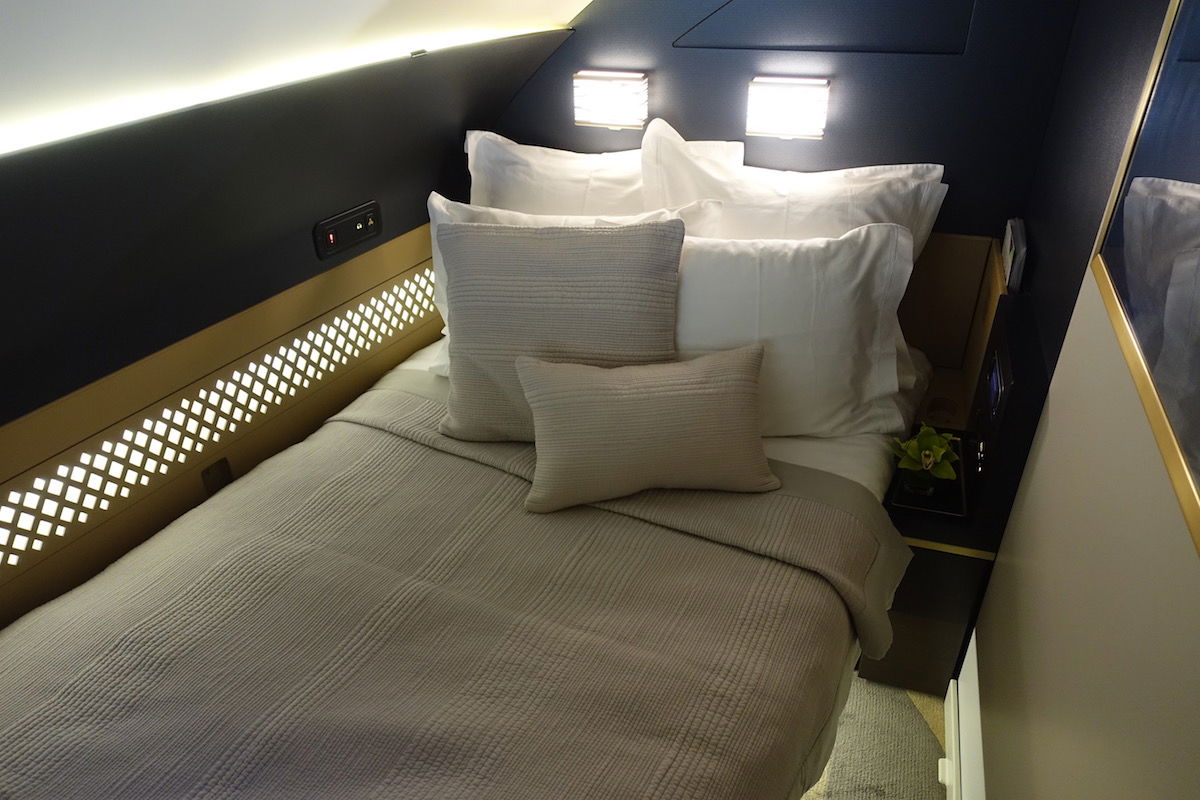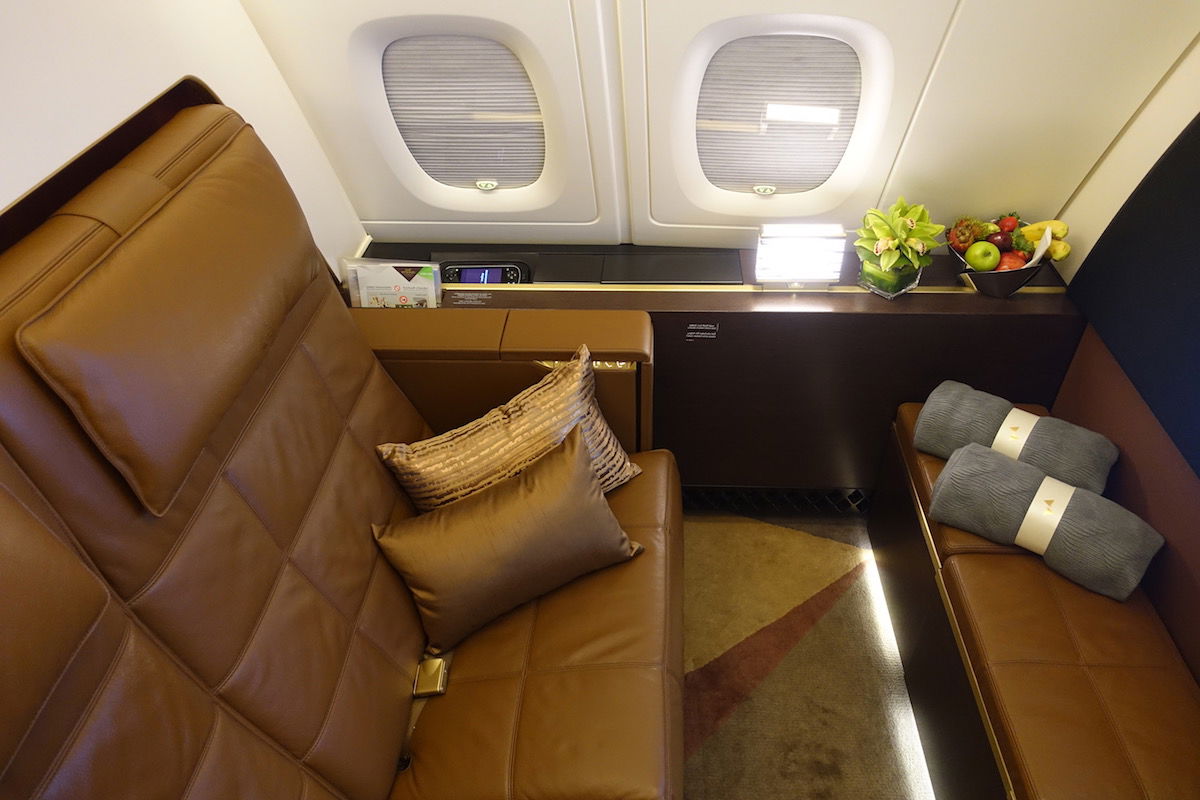 The return of the A380 means we'll see the reintroduction of the Etihad First Class Apartments, as there are nine of those on the plane. This is one of the most impressive first class hard products out there, as there's just a single aisle in the center of the cabin, and one suite on each side.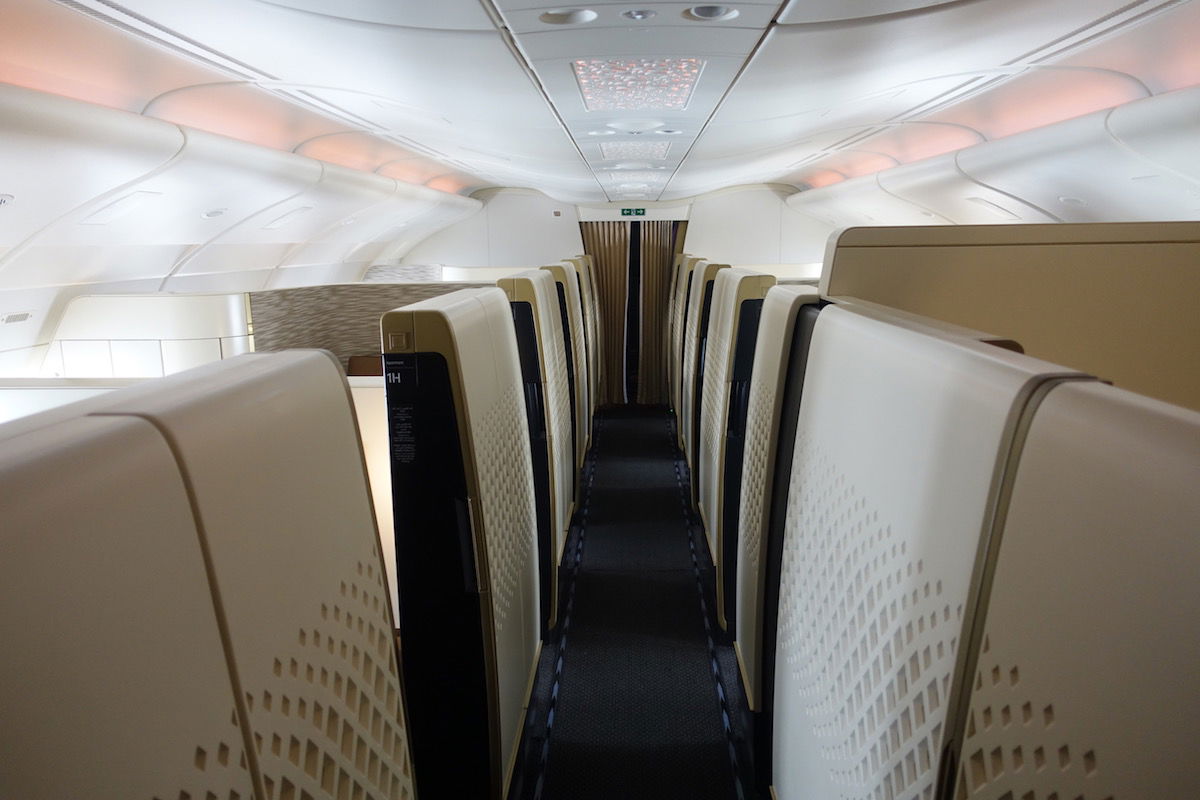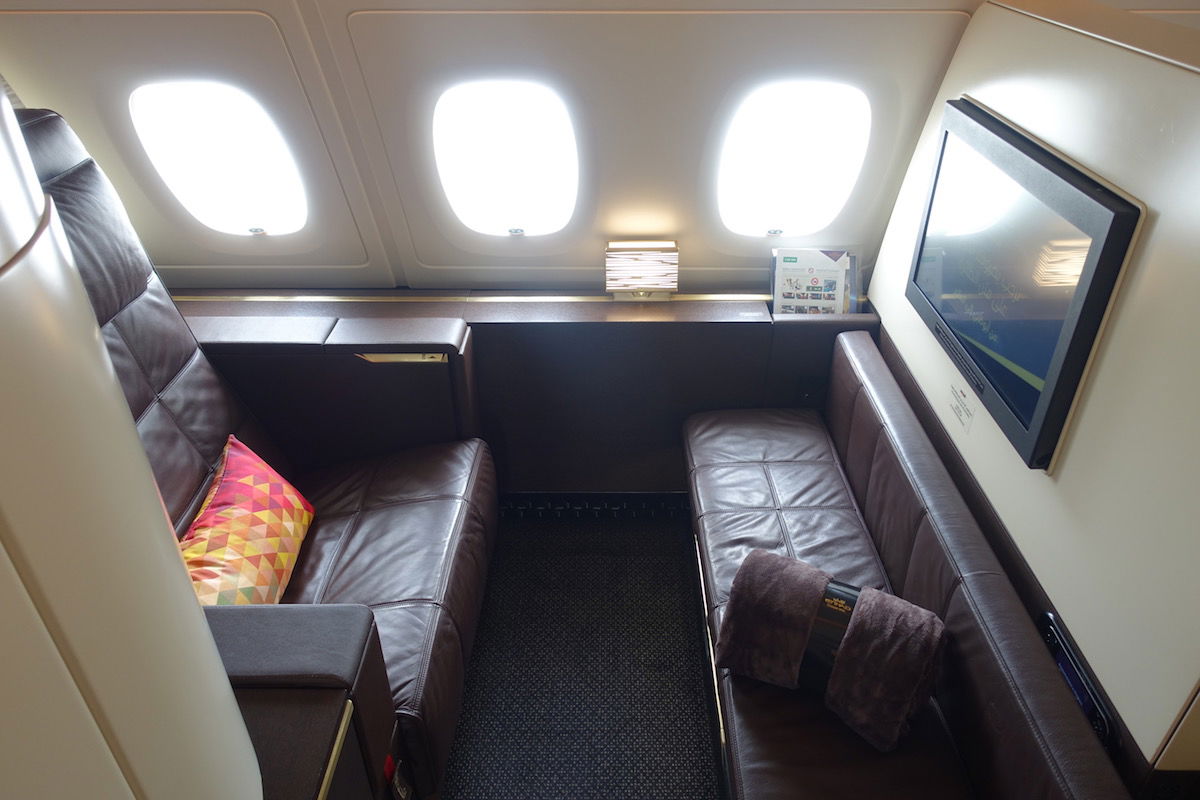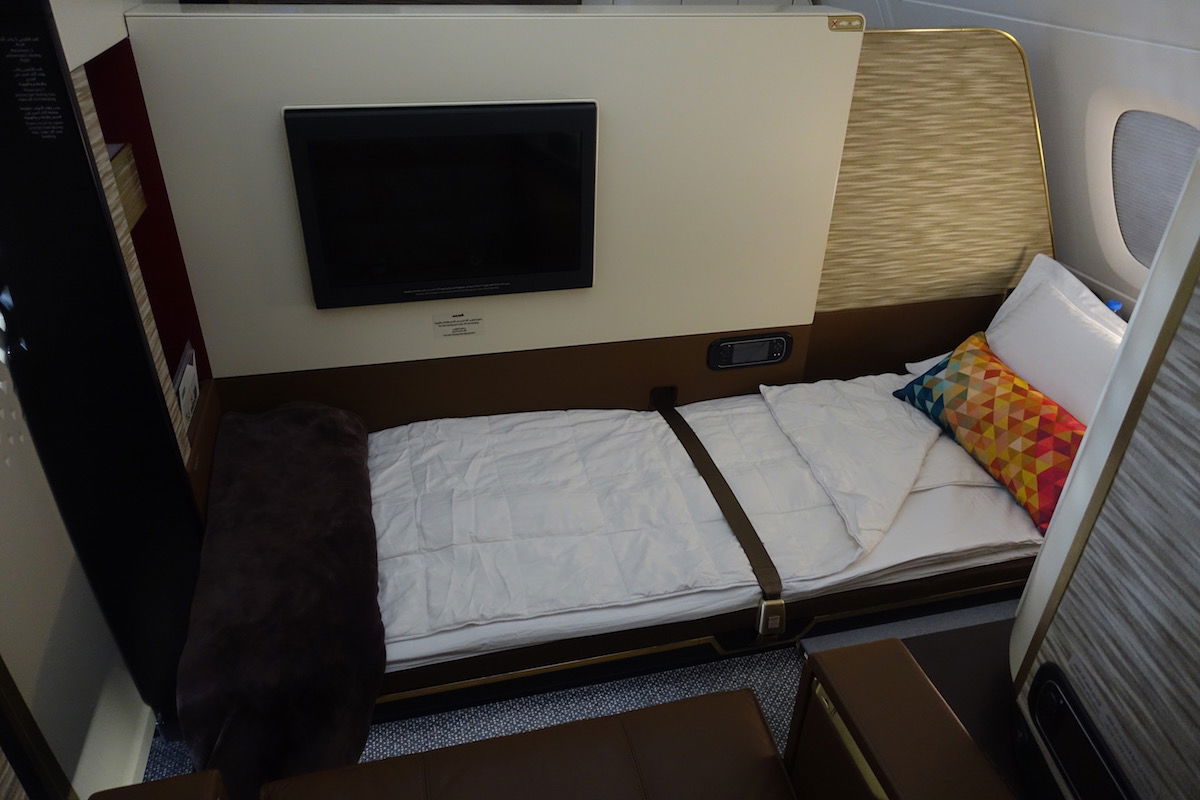 There are then 70 business class seats, which are the Etihad Business Studios, the same product you'll find on the 787. This is a solid business class product, but not as good as Etihad's new A350 business class.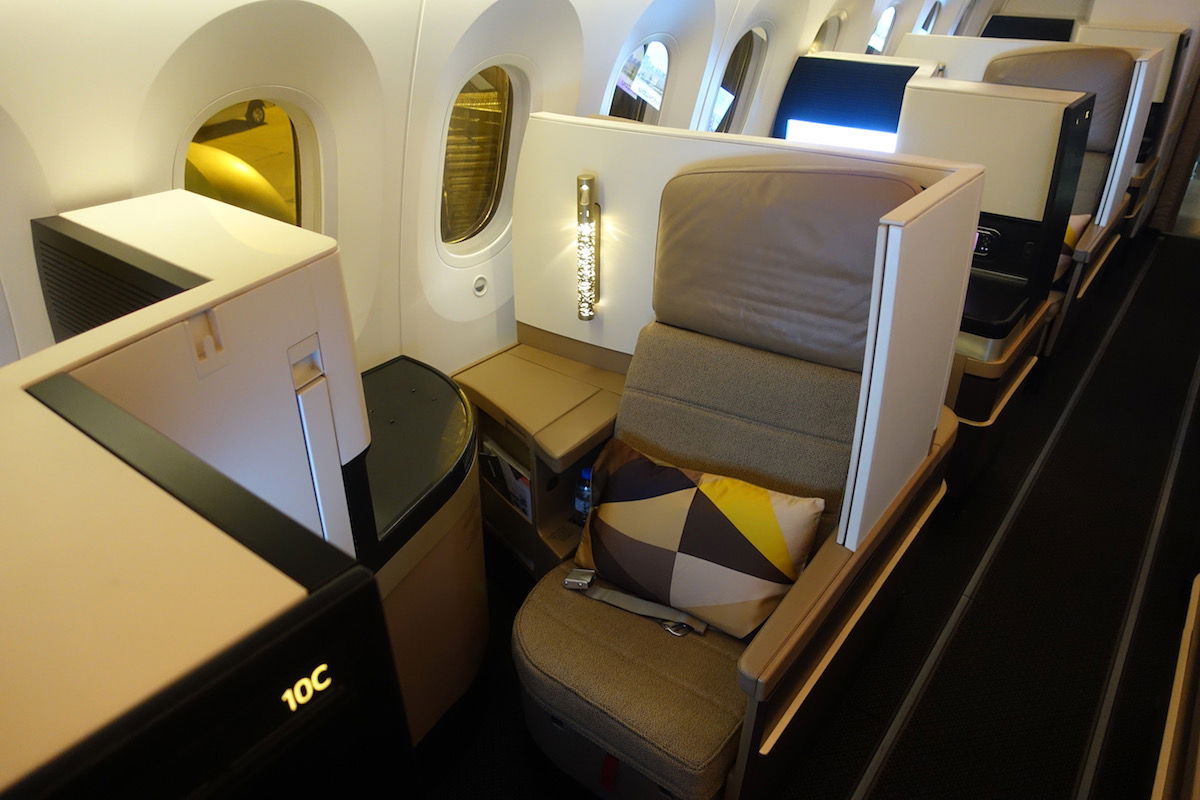 Lastly, there are 405 economy class seats, including 80 with extra legroom. This takes up the entire lower deck, as seats are in a 3-4-3 configuration.
Keep in mind that Etihad Airways is a partner with both Air Canada Aeroplan and American AAdvantage, so it should be possible to redeem miles for these flights, including in First Class Apartments. The A380 has already been loaded into the schedule — as of now I'm seeing business class award availability, but not first class award availability.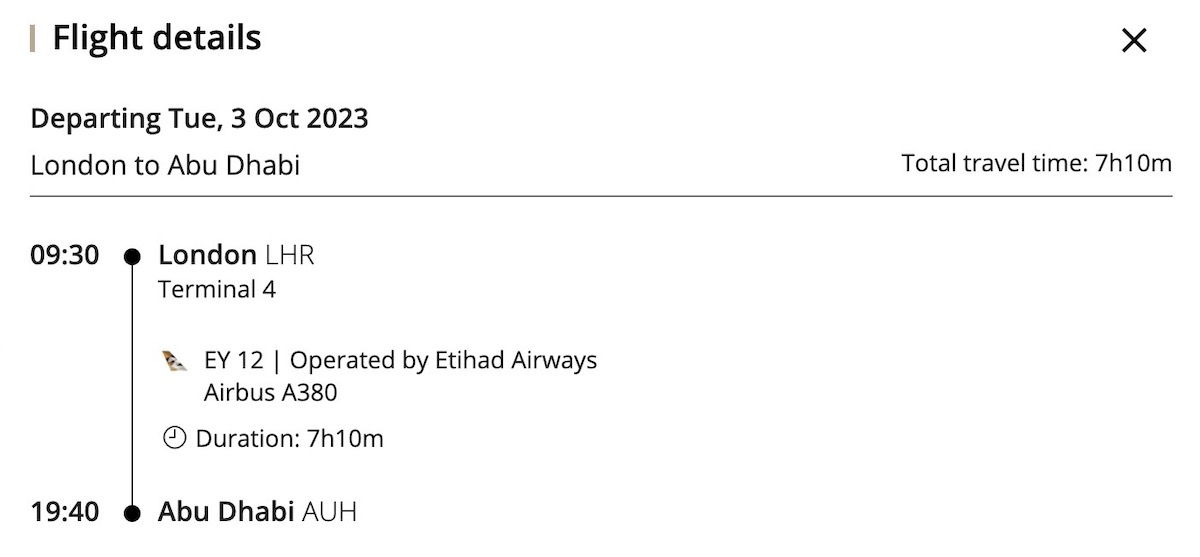 My take on the Etihad A380 comeback
I couldn't be happier to see Etihad bring back the Airbus A380, as it's such a beautiful plane, and Etihad's configuration on these jets was especially nice.
It's interesting how this time around Etihad is bringing back these planes as a dedicated subfleet that will fly exclusively on one route, between Abu Dhabi and London. That seems smart, since the single biggest selling point of the A380 is being able to offer high capacity to slot restricted airports.
At the same time, I can't help but be surprised by the A380 returning. Etihad has made a total 180 in recent years, and has become such a conservative airline. I imagine the economics of operating such a small subfleet aren't ideal, especially with the airline having so many A350s and 787s on order.
Furthermore, aside from the A380, Etihad more or less seems to be in the process of eliminating first class, as at this point only a handful of 787s have first class, and that will likely be cut when Etihad introduces its new 787 business class.
For that matter, it's not easy for Etihad to sell first class with a model like this. A vast majority of passengers on Gulf carriers are connecting, yet Etihad doesn't offer first class on virtually all other routes you could connect onto. So it'll be tough to convince first class travelers to book Etihad when they could book an airline like Emirates, which offers first class on most flights.
I'd also be fascinated to know the timeline of this decision. Previous Etihad CEO Tony Douglas recently left the airline to take a job at RIA, while Etihad's new CEO, Antonoaldo Neves, started in mid-October. Was this decision made prior to Neves joining the airline, or has this all been put into motion in the past several weeks?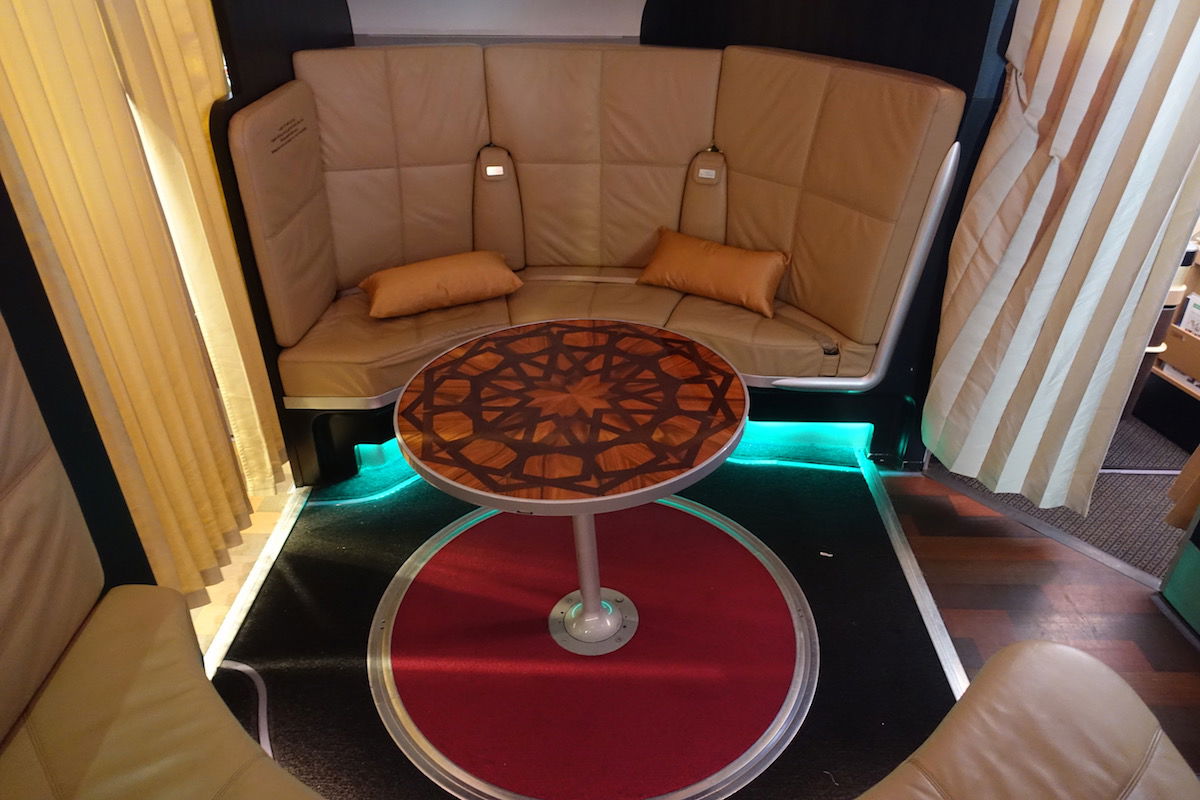 Bottom line
The Etihad Airbus A380 will be making a comeback as of 2023. The airline is bringing back four Airbus A380s, and they'll fly exclusively between Abu Dhabi and London. Given how Etihad has essentially shrunk its way into profitability and has tried to streamline its fleet, I'm a bit surprised to see this development, though I'm certainly happy about it.
What do you make of Etihad bringing back the A380?