Malaysia Airlines is expanding its Airbus A350 fleet, as the airline is picking up a former Scandinavian Airlines (SAS) jet…
Malaysia Airlines acquires used Airbus A350-900
In July 2022, Scandinavian Airlines filed for Chapter 11 bankruptcy protection. It's now expected that Air France-KLM will invest in the company, and that the airline will join SkyTeam. SAS has been trying to cut costs, and that has included getting rid of some jets, including ending leases on a few of its new Airbus A350s. At least one of them has found a new home.
Malaysia Airlines soon intends to start flying a former SAS Airlines A350. Specifically, the nearly four year old jet had the registration code SE-RSB when it flew for SAS, but it has now been re-registered as 9M-MAH.
The plane had been in storage in Victorville, California (VCV) for an extended period of time, and on November 11, 2023, it flew nonstop to Kuala Lumpur (KUL).
Before this acquisition, Malaysia Airlines had a fleet of six Airbus A350s, so this will be the carrier's seventh such jet. It's not entirely clear for how long Malaysia Airlines will fly this jet, though I imagine it's not a short-term lease, as the airline needs more capacity.
With Malaysia Airlines having retired its Airbus A380s, the carrier's wide body fleet otherwise just consists of 21 Airbus A330s. Those are expected to be replaced in the coming years by newly delivered Airbus A330-900neos, offering better fuel efficiency and range.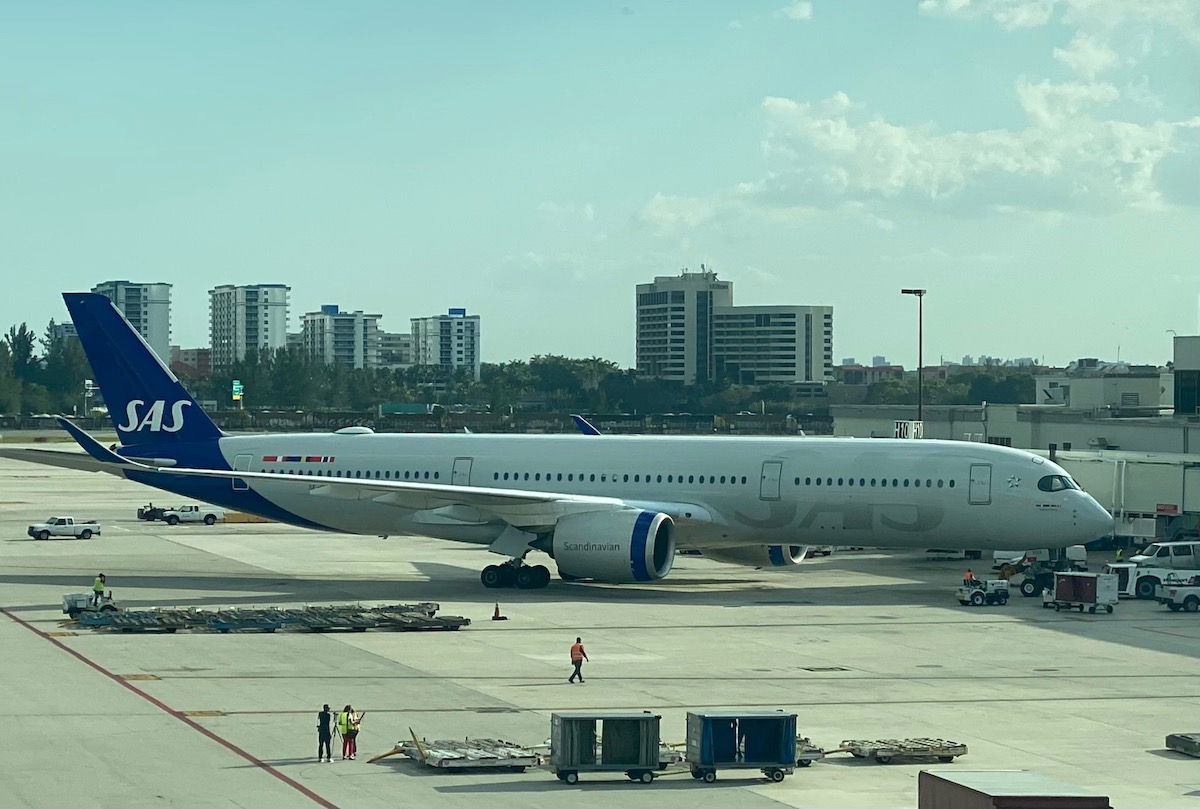 What this A350 means for Malaysia Airlines passengers
How does this former Scandinavian Airlines A350 compare to Malaysia Airlines' other A350s?
Malaysia Airlines A350s have a total of 286 seats, including four premium business seats, 35 business class seats, and 257 economy class seats.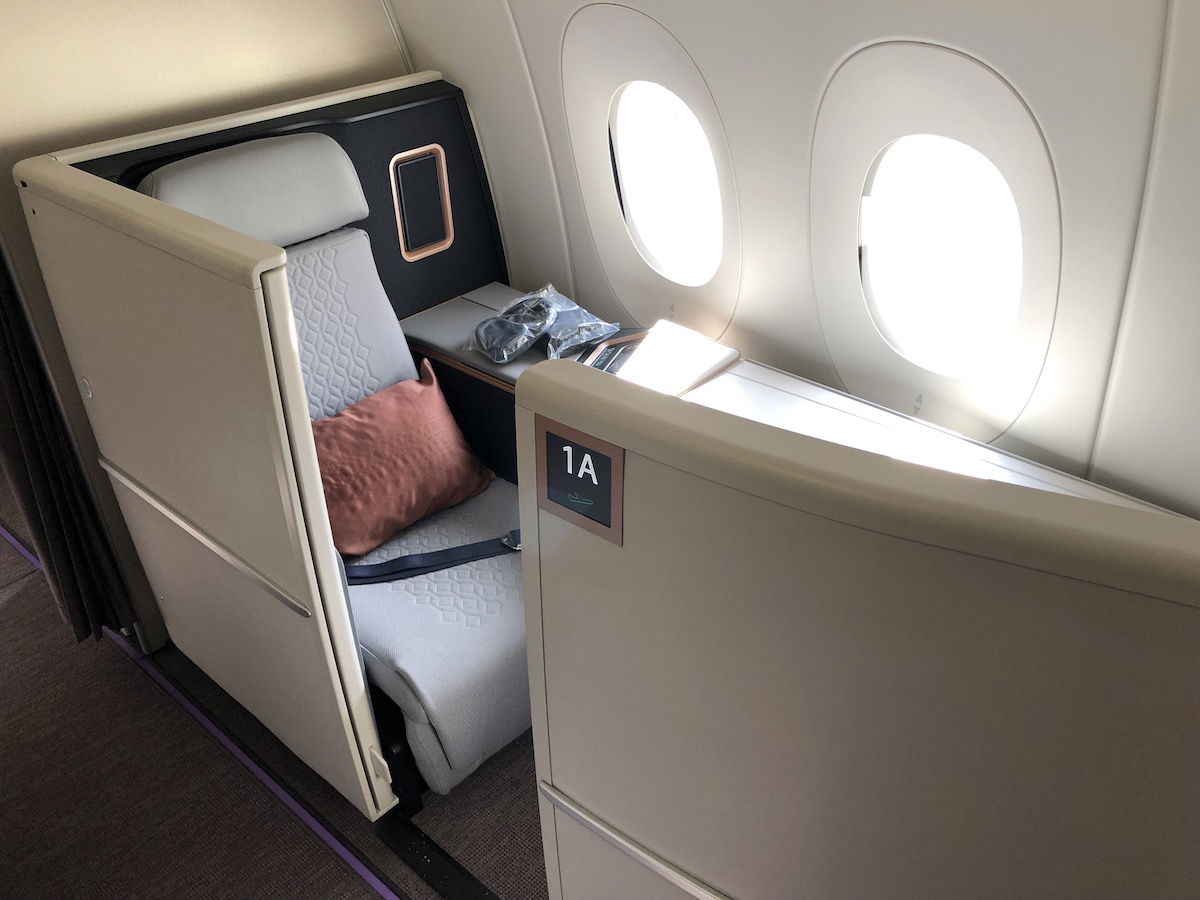 The SAS A350 has a total of 300 seats, including 40 business class seats, 32 premium economy seats, and 228 economy seats.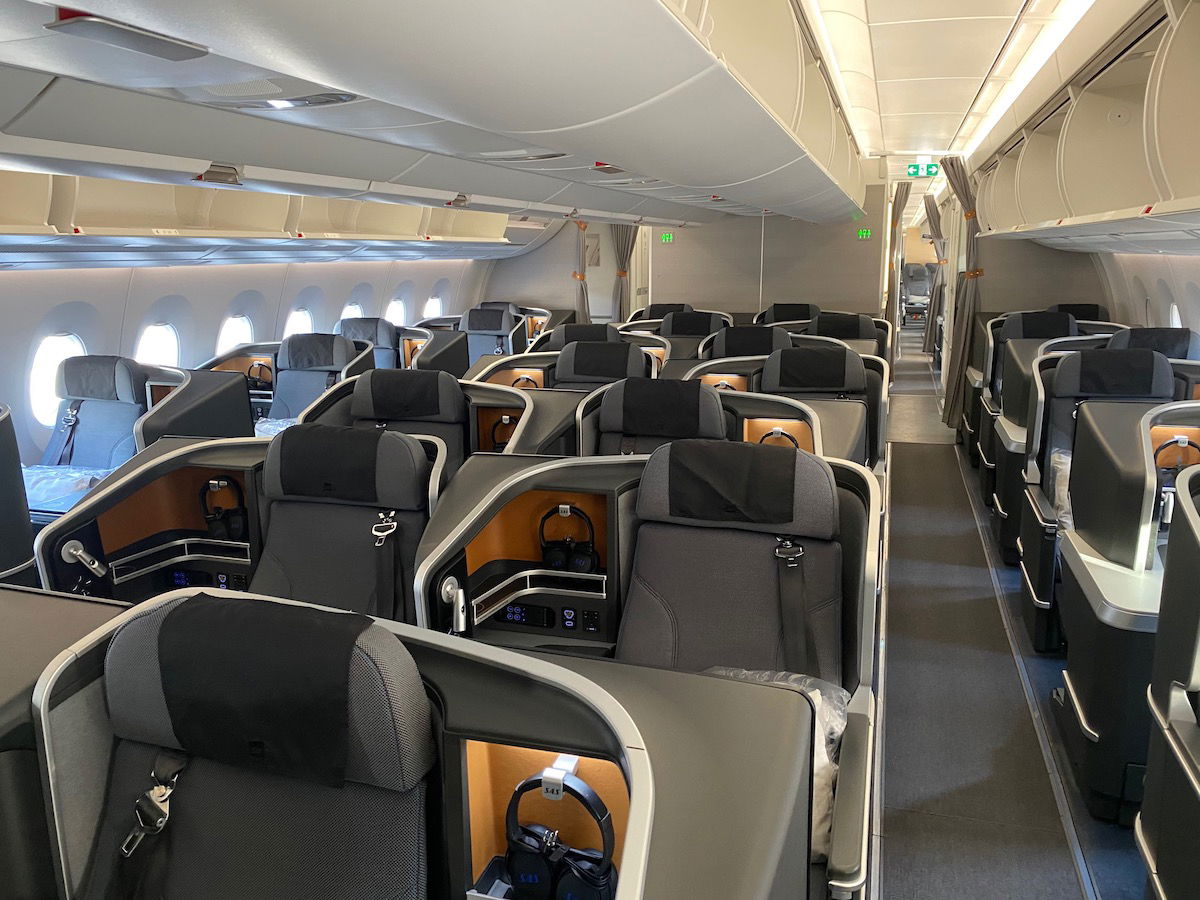 Here are the most significant implications for passengers:
The SAS A350 doesn't have the premium business product that Malaysia has, though I wouldn't say that's a huge loss
The standard business class seats are marginally better on SAS than on Malaysia Airlines, so that's good news; however, they both have largely similar staggered seats
The SAS A350 has a premium economy cabin, and that will be sold as regular economy on Malaysia Airlines, so that's a great opportunity for some economy passengers
As far as I know, there are no plans to reconfigure this A350 in the immediate future. However, in 2025, Malaysia Airlines is planning on retrofitting all of its A350s, so at that point we should see a uniform interior.
Former SAS A350 will fly to Melbourne
So, what's Malaysia Airlines' plan for this new Airbus A350? Given that it has a different configuration initially, it'll fly a specific route, for planning purposes. As flagged by AeroRoutes, the intent is that as of December 31, 2023, the plane will fly daily nonstop between Kuala Lumpur (KUL) and Melbourne (MEL). Specifically, it'll operate the following frequency:
MH149 Kuala Lumpur to Melbourne departing 10:20PM arriving 9:15AM (+1 day)
MH148 Melbourne to Kuala Lumpur departing 3:10PM arriving 8:25PM
It's logical that the plane would get this kind of a rotation, given that the route can easily be operated efficiently with one frame daily.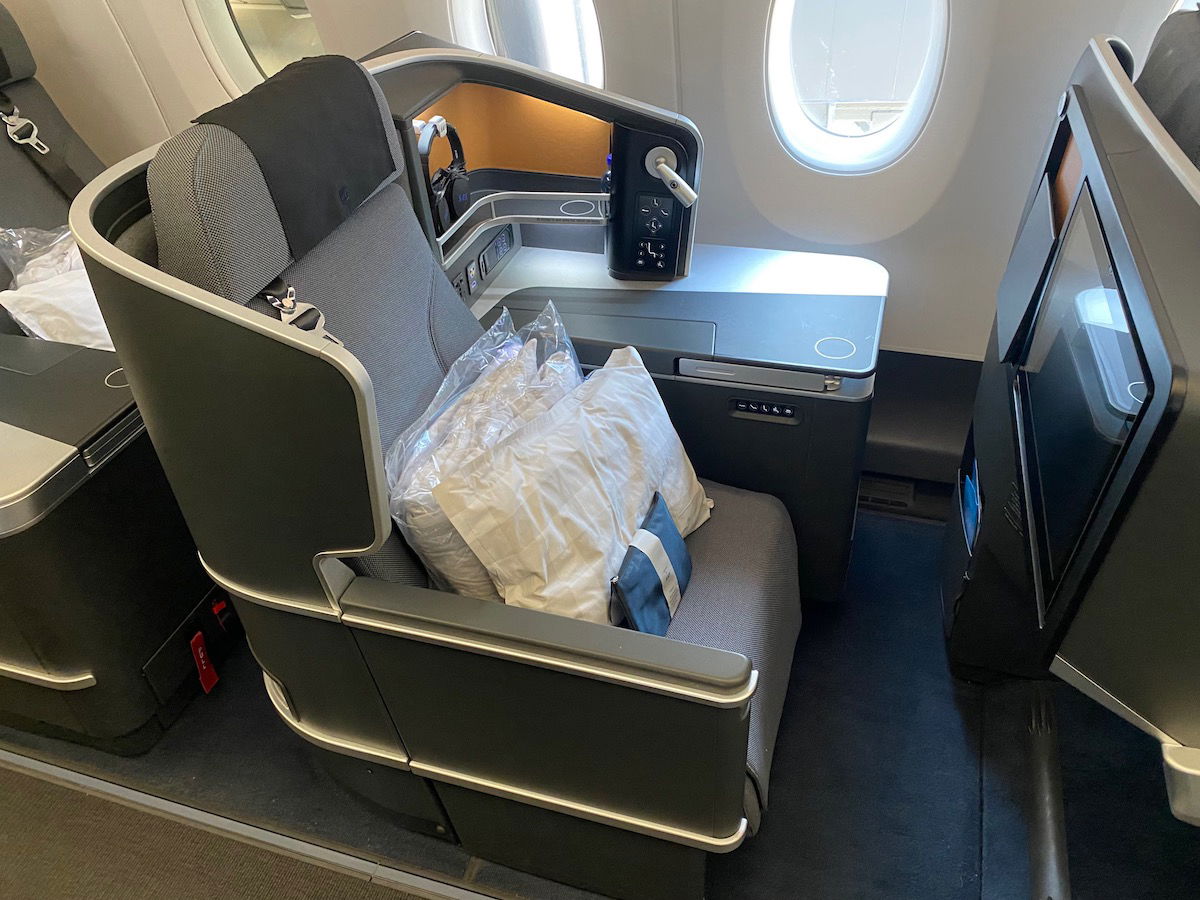 Bottom line
Malaysia Airlines is acquiring at least one former Scandinavian Airlines Airbus A350, which will join the carrier's fleet as of late 2023, flying daily between Kuala Lumpur and Melbourne. SAS has been trying to cut costs due to its bankruptcy protection, and one of the carrier's modern jets is finding a new home in Malaysia.
This has some passenger experience implications, as the interior of this jet is a bit different than Malaysia Airlines' standard A350.
What do you make of Malaysia Airlines picking up a former Scandinavian Airlines A350?