There's good news and there's bad news. The good news is that JetBlue has secured slots for its new service to London. The bad news is that it's definitely not what JetBlue wanted, and frankly it almost seems like a recipe for failure.
JetBlue launching London flights in 2021
In April 2019, JetBlue formally announced plans to launch transatlantic flights by 2021. While exact details were initially limited, the plan has been for the airline to launch multiple daily flights from both Boston and New York JFK to London as of some point in 2021.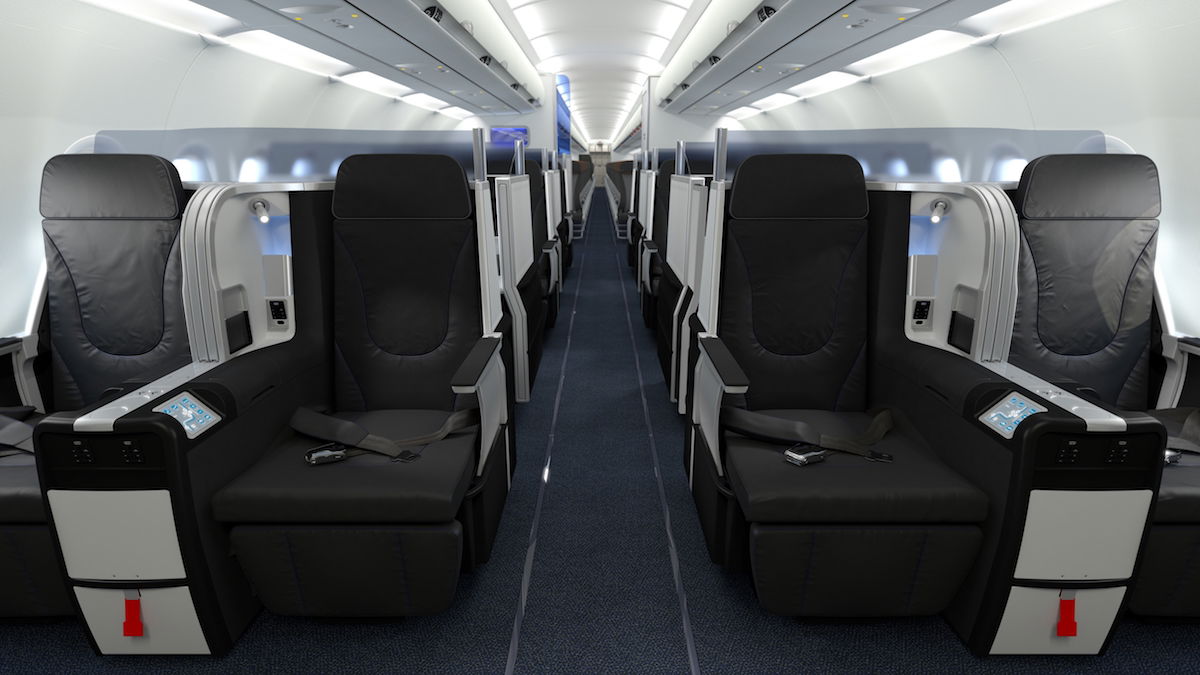 JetBlue Mint cabin
Over the summer JetBlue's CEO confirmed the airline still has plans to launch these flights in 2021 (despite the pandemic), but that the plan is now for these flights to launch in late 2021. It sounds like we should expect the service to launch somewhere around the start of the winter schedule, which is in late October.
JetBlue's new transatlantic service is possible thanks to the 13 Airbus A321LRs that the airline has on order, which are capable of operating the transatlantic flight with ease. JetBlue's very first A321LR is currently in production, and should join JetBlue's fleet in a few months time.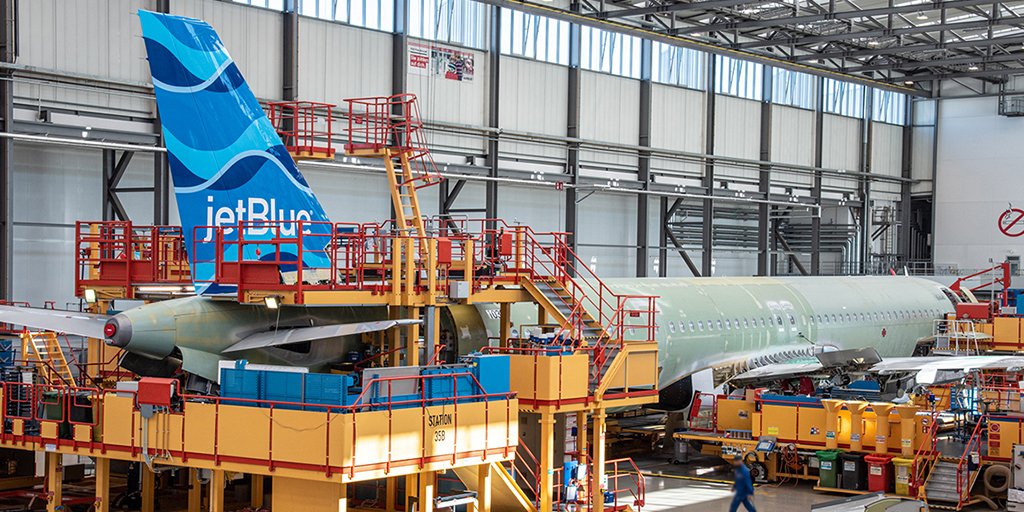 JetBlue's very first Airbus A321LR being assembled
Since the initial order, the airline has ordered 13 A321XLRs, which are even longer range, though they won't be delivered until 2023 at the earliest.
While JetBlue set the standard for narrow body business class with its A321 Mint product, the airline plans to introduce an all new Mint seat on the A321LR, featuring direct aisle access from every seat.
It's anyone's guess what that will actually look like, but the recently introduced STELIA Aerospace OPERA seat seems like a contender.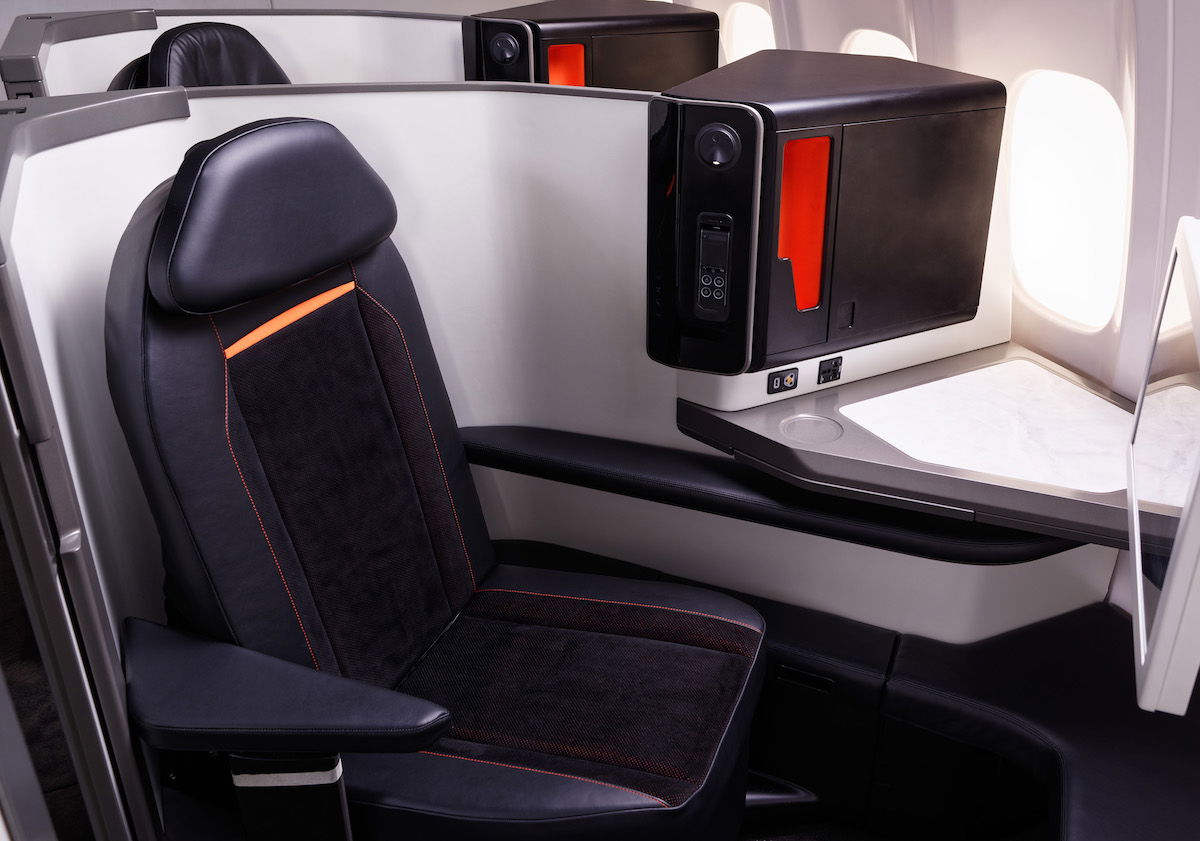 STELIA Aerospace OPERA seat
Otherwise I could see the airline choosing the Thompson Aero VantageSolo seat, as this is the same seat manufacturer that JetBlue used for its previous Mint seats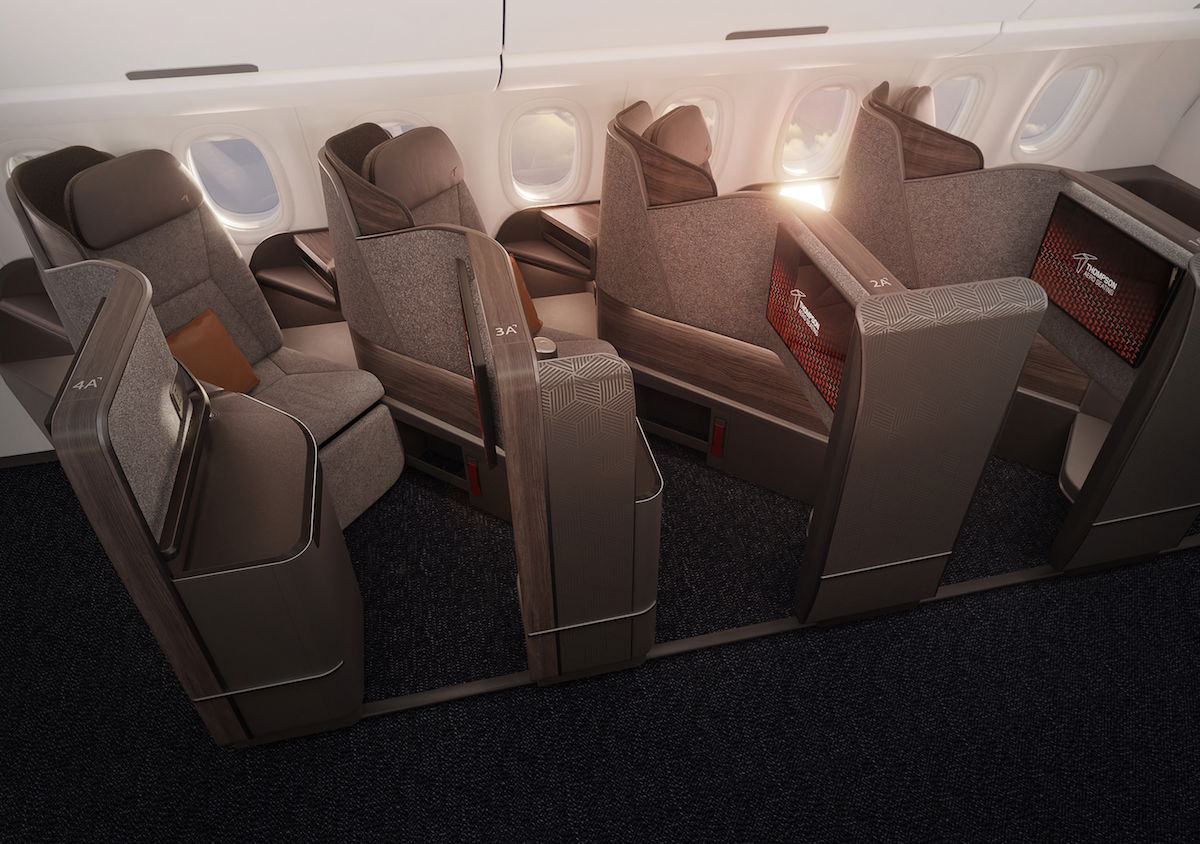 Thompson Aero VantageSolo seat
JetBlue secures Gatwick and Stansted slots
ACL is the organization that coordinates slots at London's major airports, and some recent filings contain information related to JetBlue's London plans:
JetBlue was granted 14 weekly slot pairs at Gatwick Airport, enough for 2x daily flights (the airline requested 28 weekly slot pairs, so was granted 50% of them); these are intended for flights to & from New York JFK, and the airline initially intends to operate just 1x daily flight in the market
JetBlue was granted 28 weekly slot pairs at Stansted Airport, enough for 4x daily flights (the airline requested 28 weekly slot pairs, so was granted 100% of them); these are intended for flights to & from Boston, and the airline initially intends to operate 2x daily flights in the market
JetBlue requested 48 weekly slot pairs at Heathrow, but was denied for all of them
So yeah, on the plus side, JetBlue now officially has slots for London, though they're far from ideal — the airline as of now will have split operations at two airports, neither of which is the airport that JetBlue was targeting, which was Heathrow.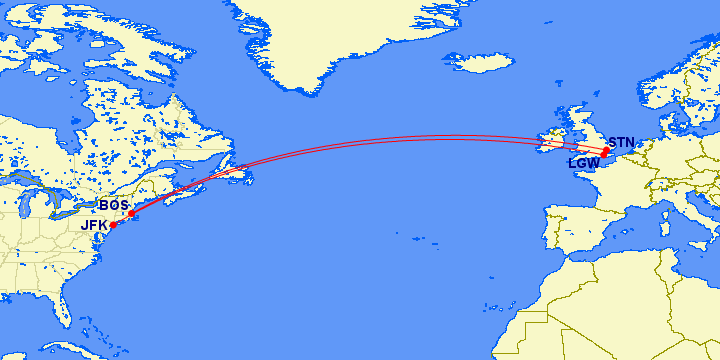 JetBlue's proposed London services (as of now)
Why can't JetBlue fly to Heathrow?
JetBlue has made it clear that its ultimate goal is to operate all London flights to Heathrow. However, that's a long shot:
Historically Heathrow has been one of the most slot restricted airports in the world, and Heathrow slot pairs have sold for tens of millions of dollars
The current pandemic has caused a huge reduction in flights to Heathrow; historically this would lead to airlines losing slots (since there's a "use it or lose it" rule), but for the time being those slot restrictions have been relaxed
In other words, even though airlines aren't currently using their Heathrow slots, other airlines still can't add service, because the airlines with the slots can hold onto them
Several weeks ago there had been claims that JetBlue secured slots at Heathrow, though those turned out to be false.
What exactly is JetBlue's strategy here? The way I view it:
JetBlue is continuing to do everything it can to secure Heathrow slots, and probably hopes it'll have luck once airlines can no longer keep their slots without flying (though I could see that being way down the line)
JetBlue's backup seems to be to offer all service to Gatwick, but the airline only managed to get two daily slot pairs, when the airline wanted four daily slot pairs
JetBlue's next best option seems to be Stansted, so the airline requested slots there as a backup
While the airline could operate all of its desired flights out of Stansted, clearly this isn't something JetBlue wants
So yeah, at this point I think JetBlue has secured something just to have it, but is still hoping for better.
It'll be tough enough to make transatlantic flights work under the best of conditions in 2021, while a split service between Gatwick and Stansted seems like a recipe for failure. Several airlines have tried transatlantic flights out of Stansted over the years, and it never ended well.
Bottom line
JetBlue has secured slots for its new services to London, though unfortunately they're at Gatwick and Stansted. As of now JetBlue intends to operate twice daily Boston to Stansted flights, and once daily New York JFK to Gatwick flights.
Clearly this setup isn't ideal, and JetBlue is hoping for better. The airline is ideally hoping to operate all services at Heathrow, while I imagine the airline would also settle for operating all flights out of Gatwick, if it were able to get slots. But that hasn't even been possible.
For the sake of JetBlue being able to compete, I really do hope the airline is able to eventually secure Heathrow slots, or at least secure a lot more Gatwick slots.
What do you make of JetBlue's current slot setup in London?