JetBlue introduced Mint in 2014, which is the name of its business class product on select A321 aircraft (read my review of JetBlue Mint here). As far as I'm concerned, Mint has revolutionized domestic premium travel in so many ways:
JetBlue was the first airline in the world to introduce doors in business class, on narrow body aircraft no less
Service in JetBlue Mint is consistently friendly, and the airline takes a completely different approach to service than other airlines
The airline has had extremely competitive pricing, and has driven down fares in many premium markets
Well, for the first time since Mint was introduced, JetBlue has announced an overhaul of the experience.
JetBlue refreshes the Mint experience
JetBlue is making updates to its Mint product, including a new approach to dining, new bedding, new amenity kits, and new headphones. With these changes, JetBlue is partnering with brands like Delicious Hospitality Group, Tuft & Needle, Wanderfuel, and Master & Dynamic.
The new experience is being introduced as of this week, and over the next six weeks the product will fully be transitioned to the new experience. This all comes ahead of JetBlue launching flights to London towards the end of 2021 (at least that's the plan as of now).
As Elizabeth Windram, JetBlue's VP of Marketing, describes the updated service:
"JetBlue's reimagined Mint is turning the journey itself into a destination, offering the comforts of a premium travel experience at a more affordable price point. This onboard refresh allows us to reset that high bar we set in 2014, with the very best in dining and hospitality, comfort and wellness at 35,000 feet. And for those who can't wait to see what we have in store for our London flights, well let's just say this is a little teaser for what we have in mind."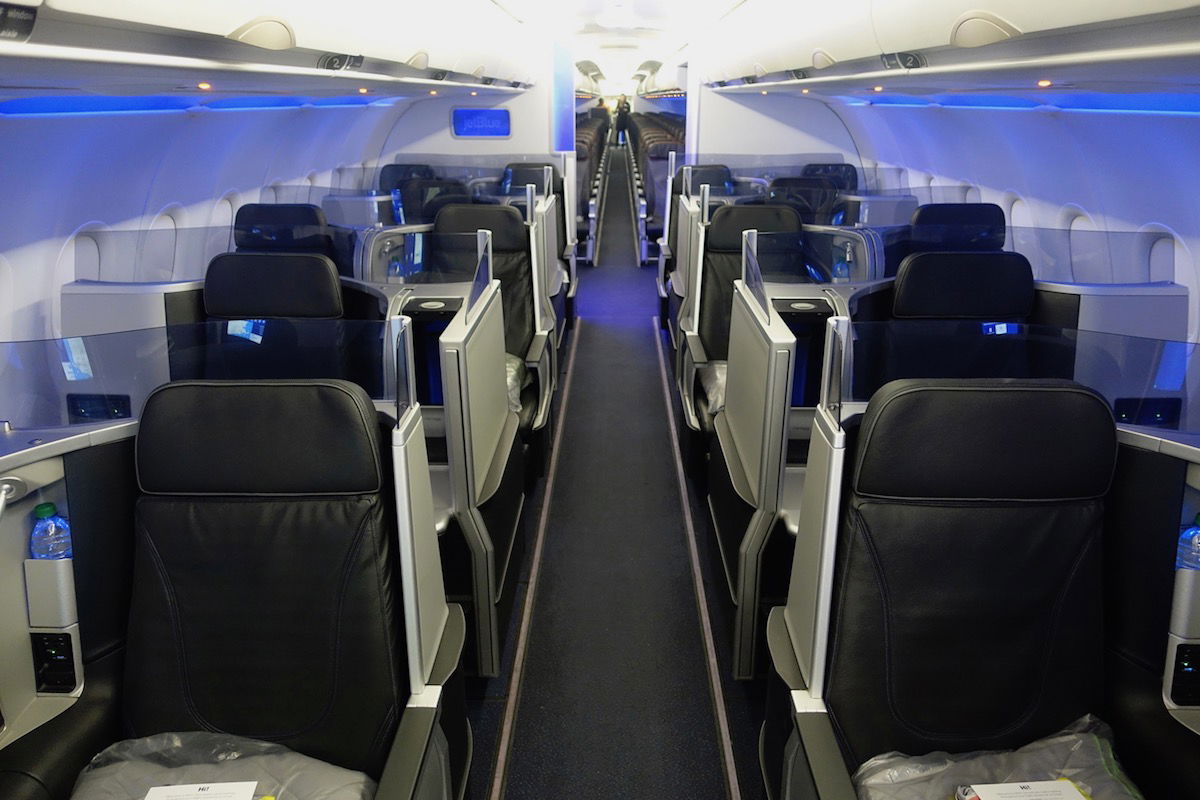 Let's take a look at what will be changing.
New JetBlue Mint dining
JetBlue has partnered with Delicious Hospitality Group (DHG) for its new Mint dining experience. This is the group behind New York City restaurants Charlie Bird, Legacy Records, and Pasquale Jones.
This is intended to bring an "inventive culinary style, extraordinary wine and cocktail programs, and tactile dining aesthetics to the skies."
As before, there will be a rotating menu of small plates that customers can choose from, each inspired by one of DHG's three restaurants. The plates being used are intended to mimic DHG's New York City table tops.
Here's the new wine list for JetBlue Mint:

And the new cocktail list:

Here's the coffee and tea menu for daytime flights, along with the parting gift: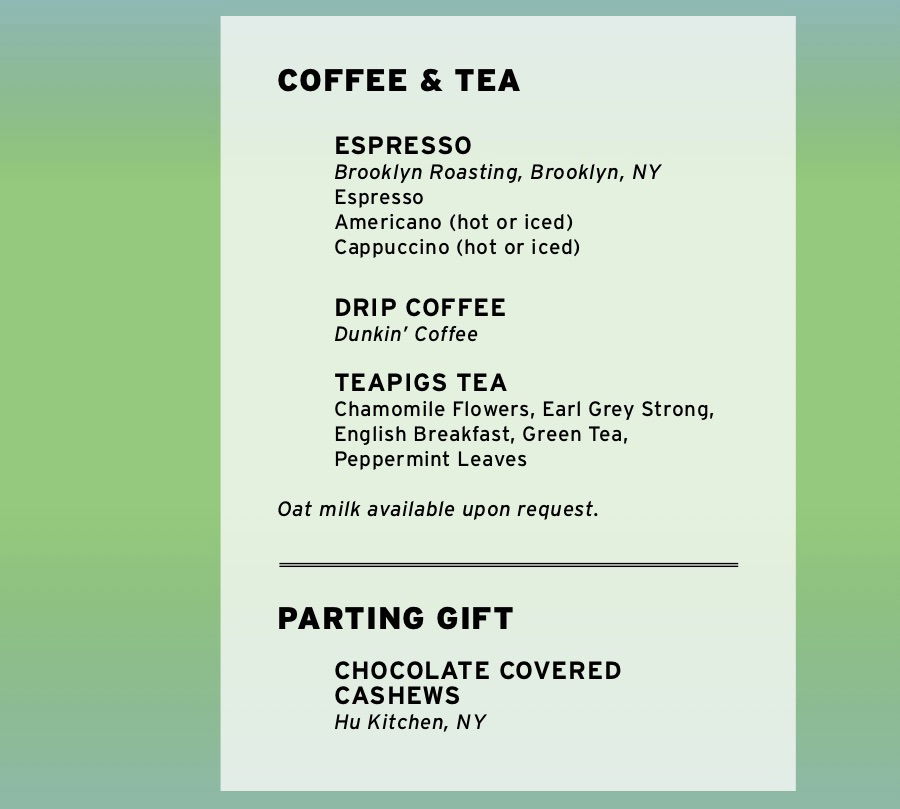 Here's the breakfast menu: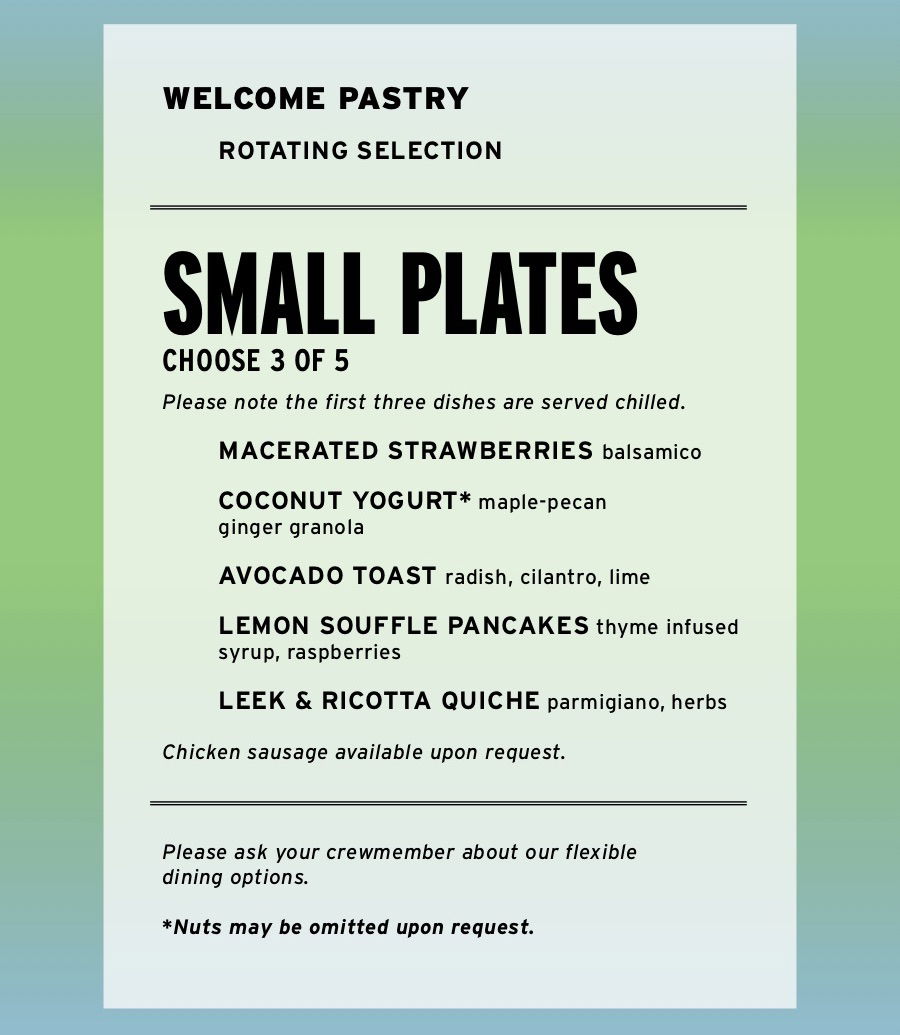 Here's the lunch and dinner menu: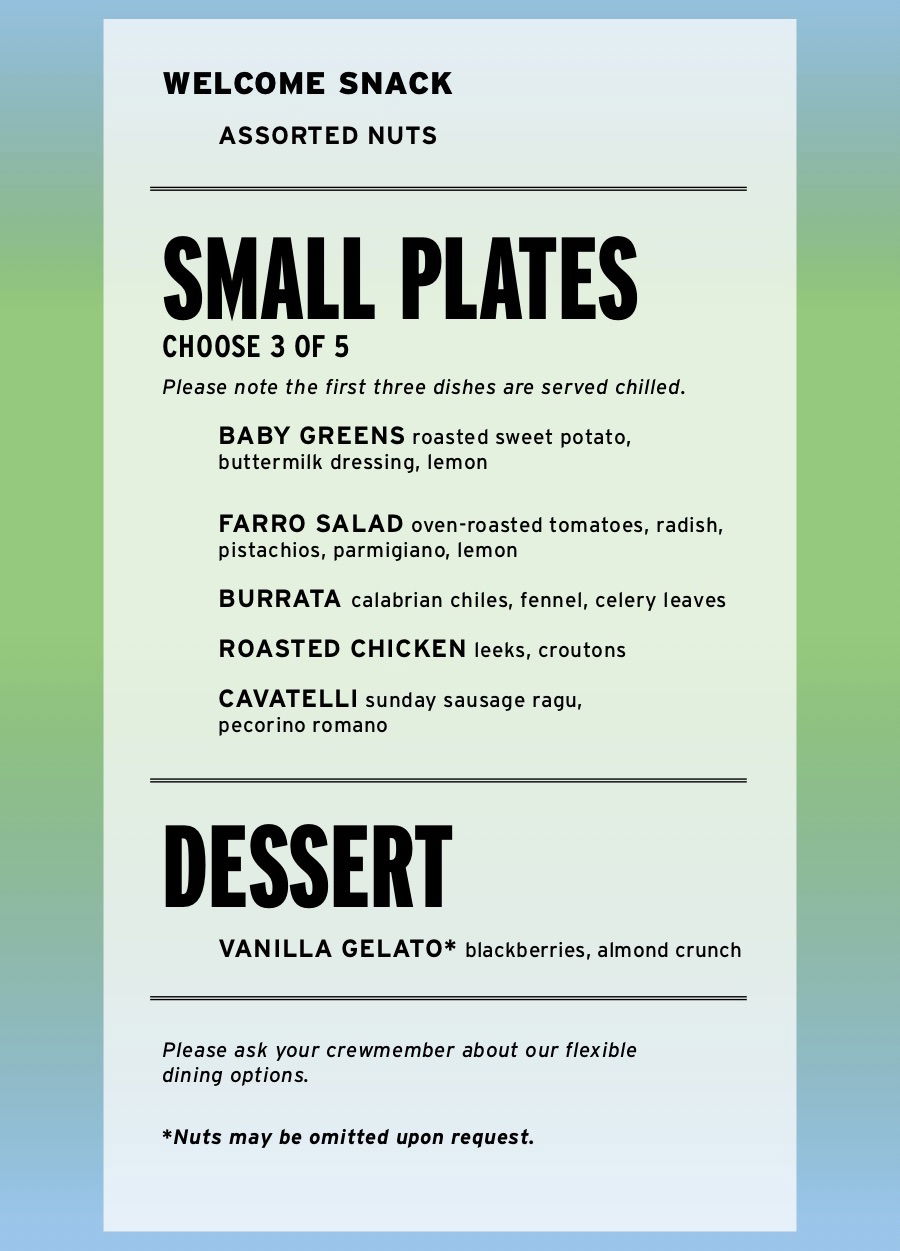 And here's the menu for overnight flights (which also includes some additional snacks and drinks):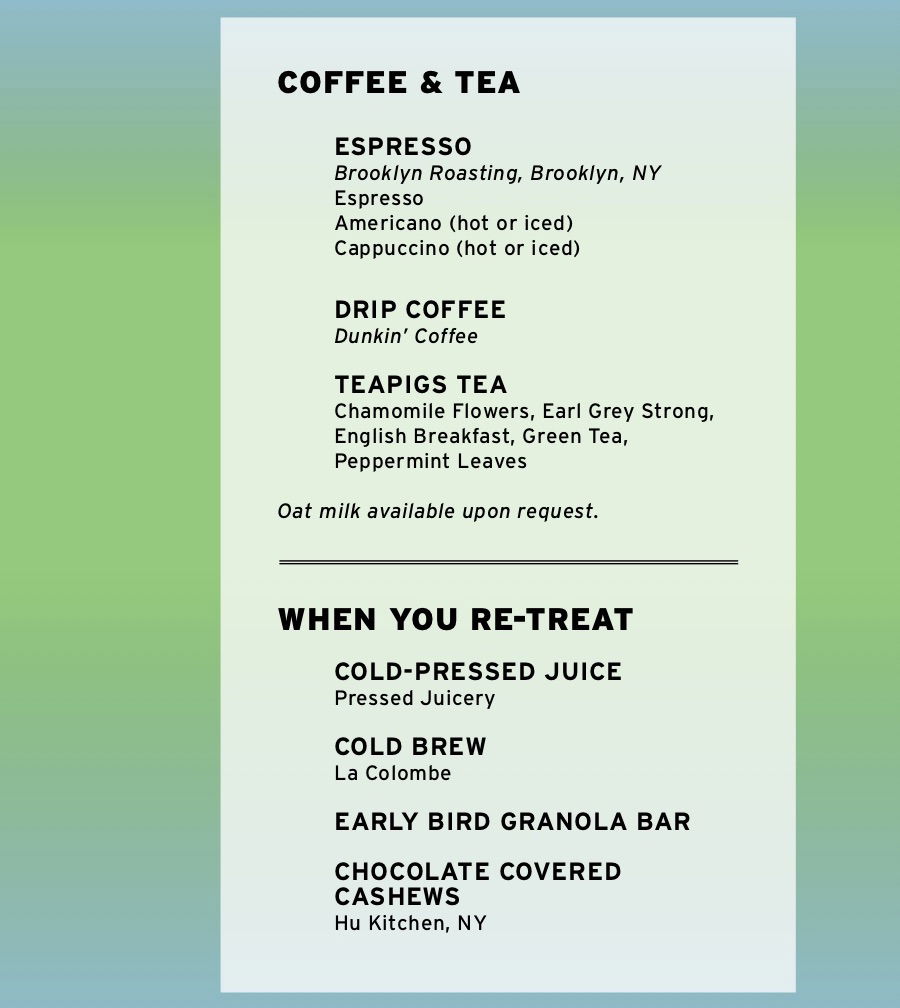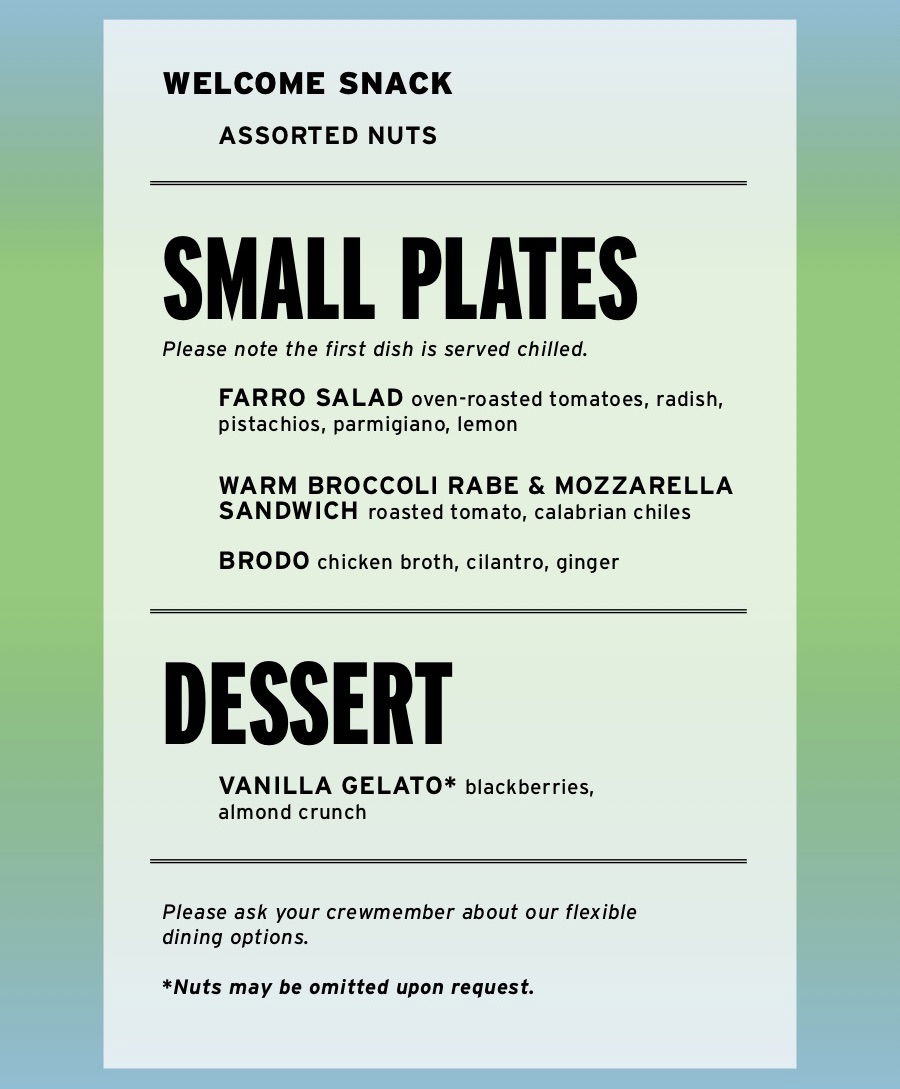 Here are some pictures JetBlue has shared of the new food and cocktails. Personally I don't put much weight into staged pictures on the ground, since this is (presumably) nothing like how the meals will look onboard: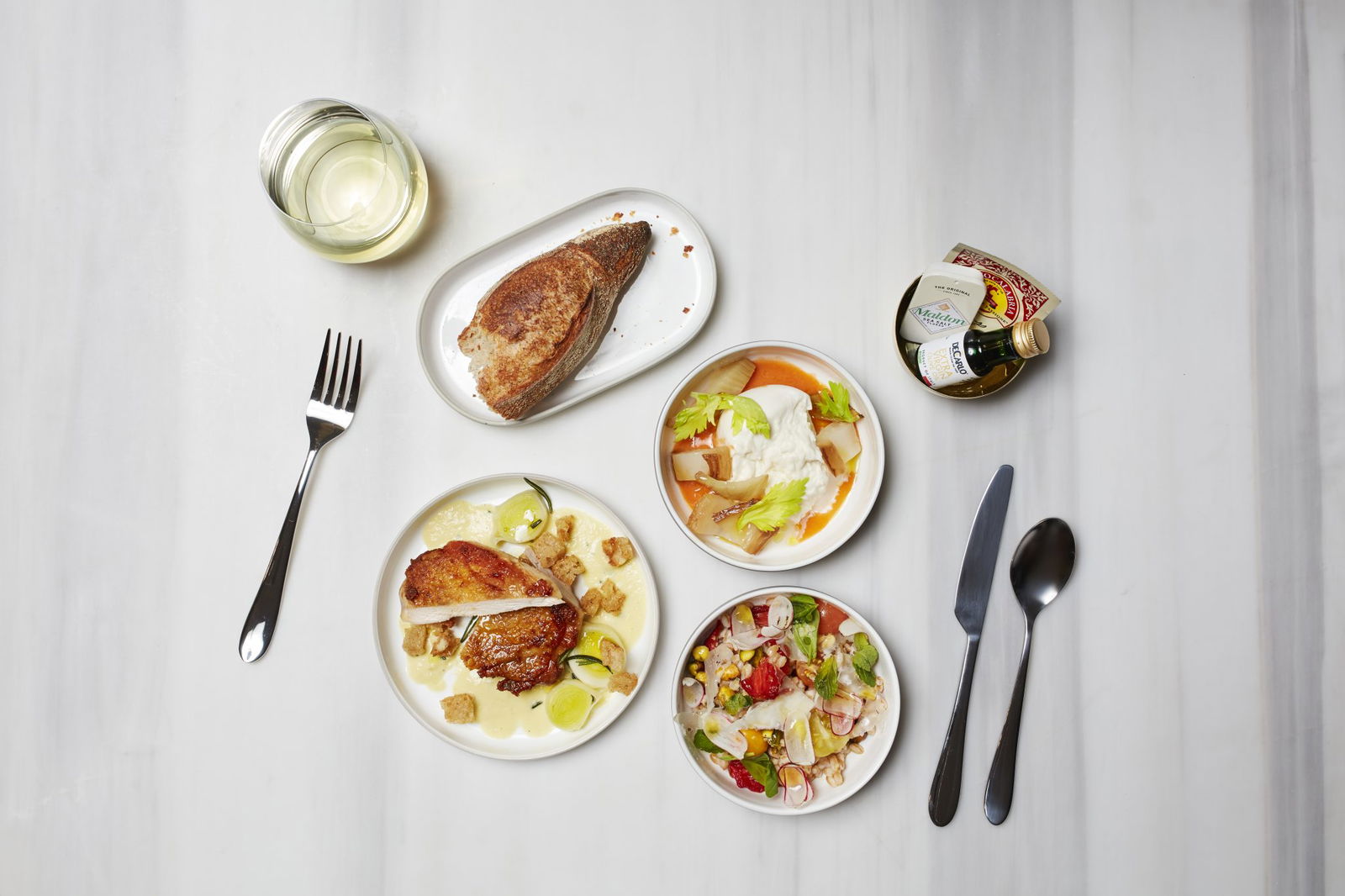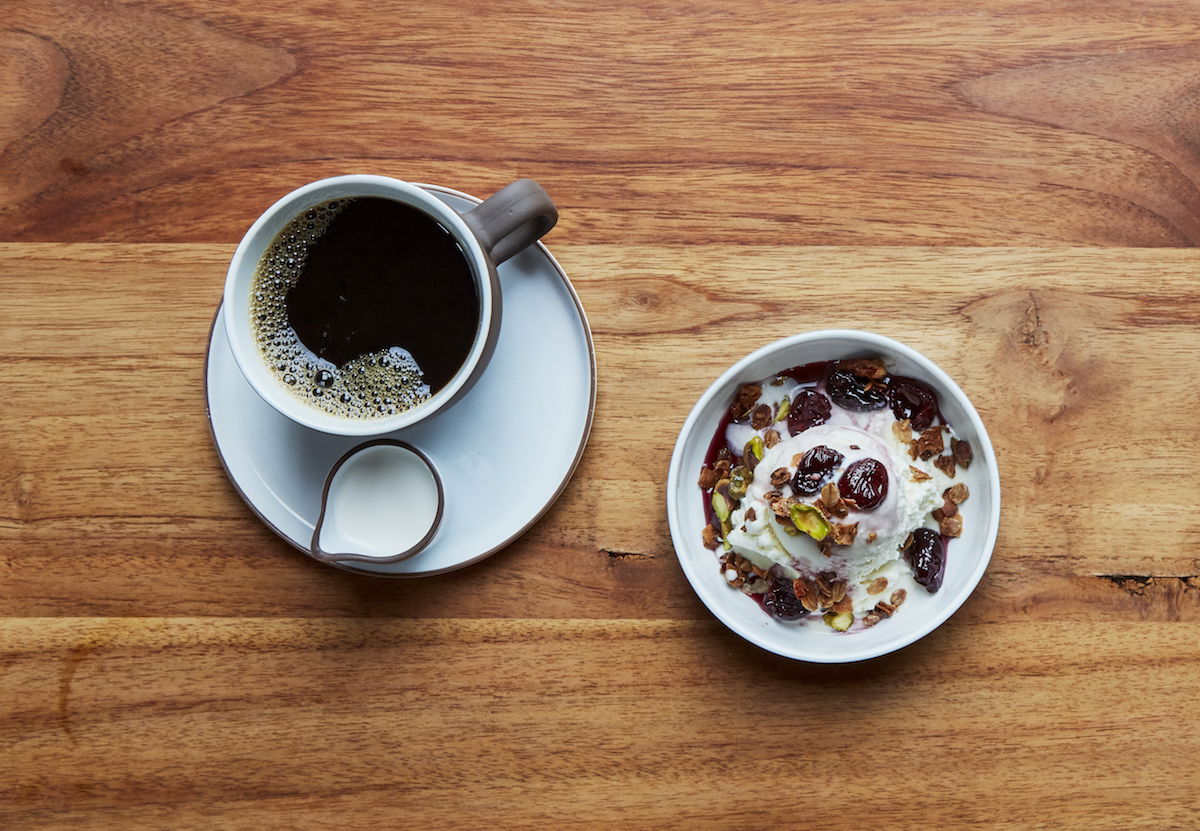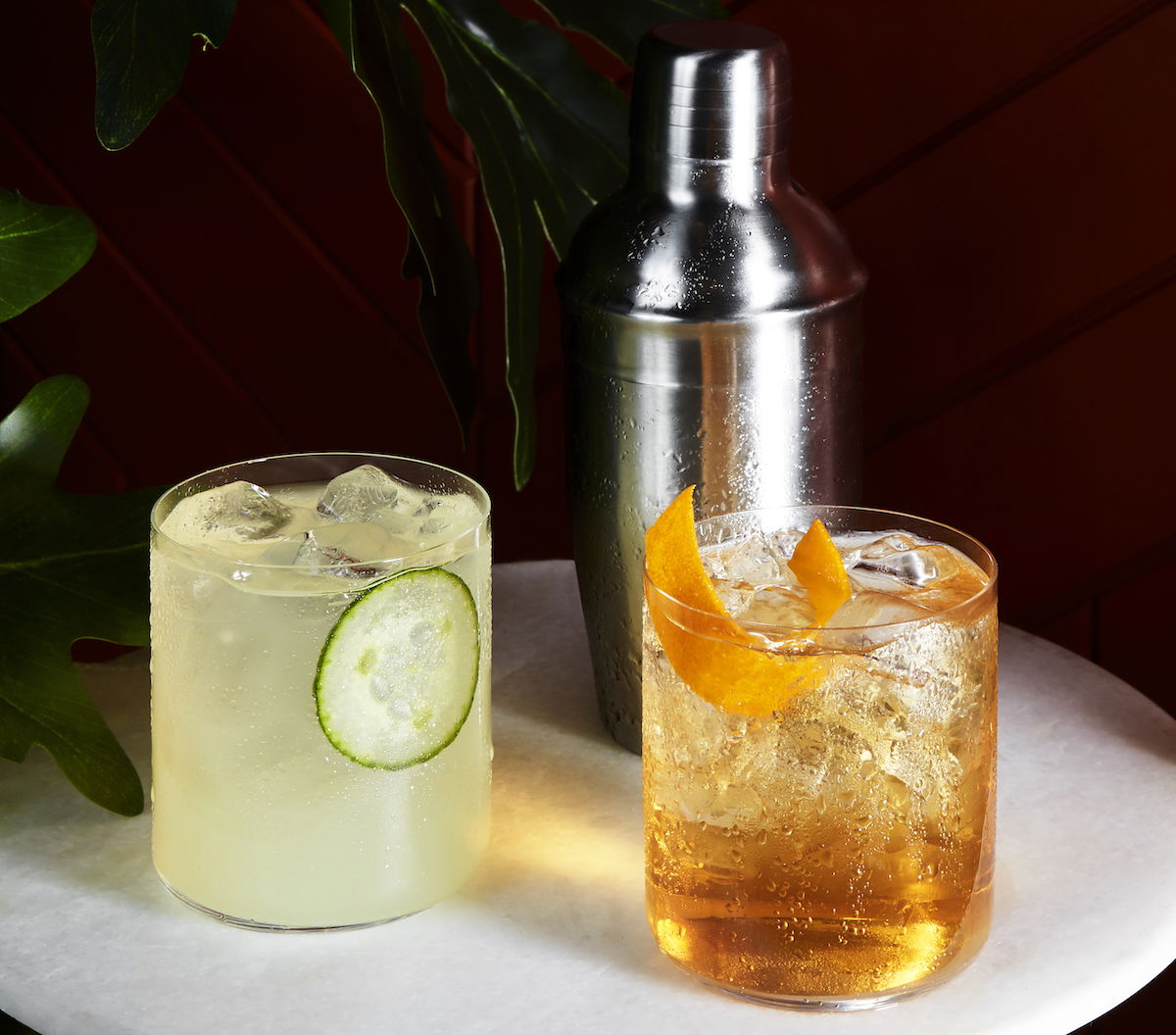 New JetBlue Mint amenities from Tuft & Needle
JetBlue has collaborated with Tuft & Needle, a "digitally native mattress company that pioneered the bed-in-a-box trend. The new JetBlue Mint Tuft & Needle products include the following:
A convertible blanket with a built-in foot pocket
A memory foam lined pillow with a pillowcase
A snooze kit that includes a matching eye mask and ear plugs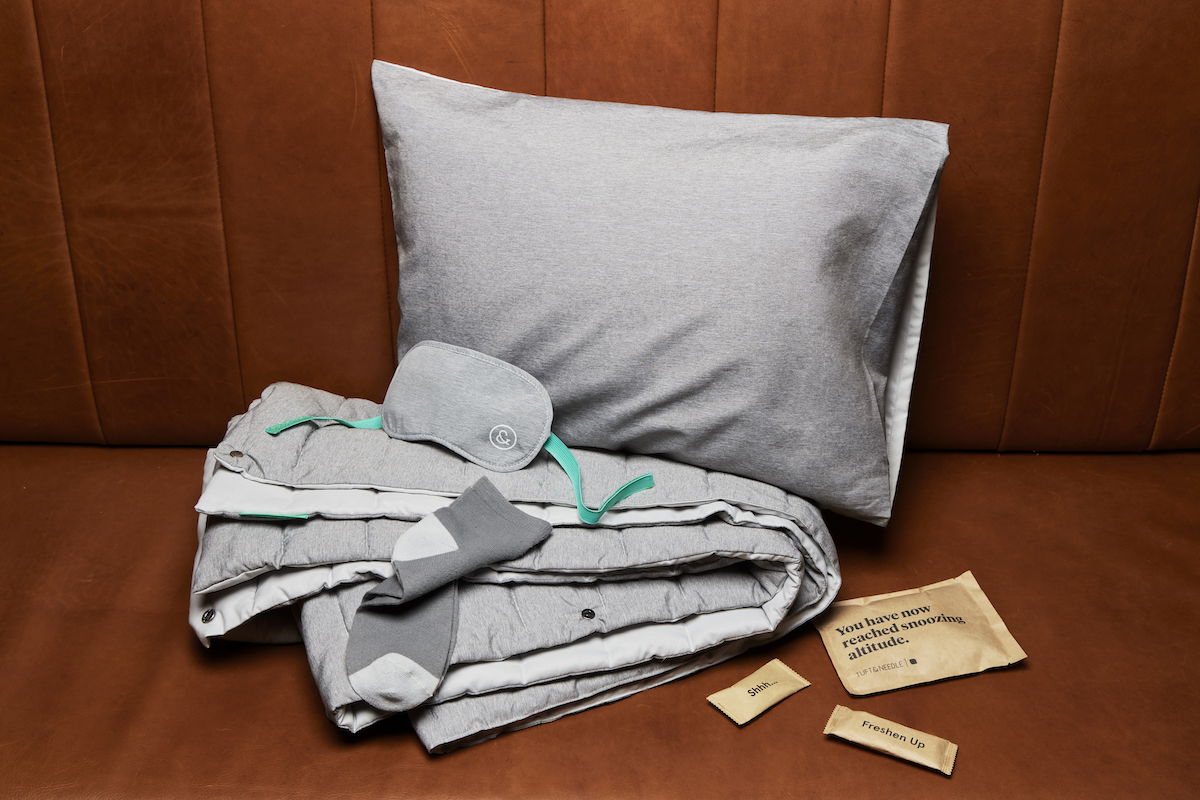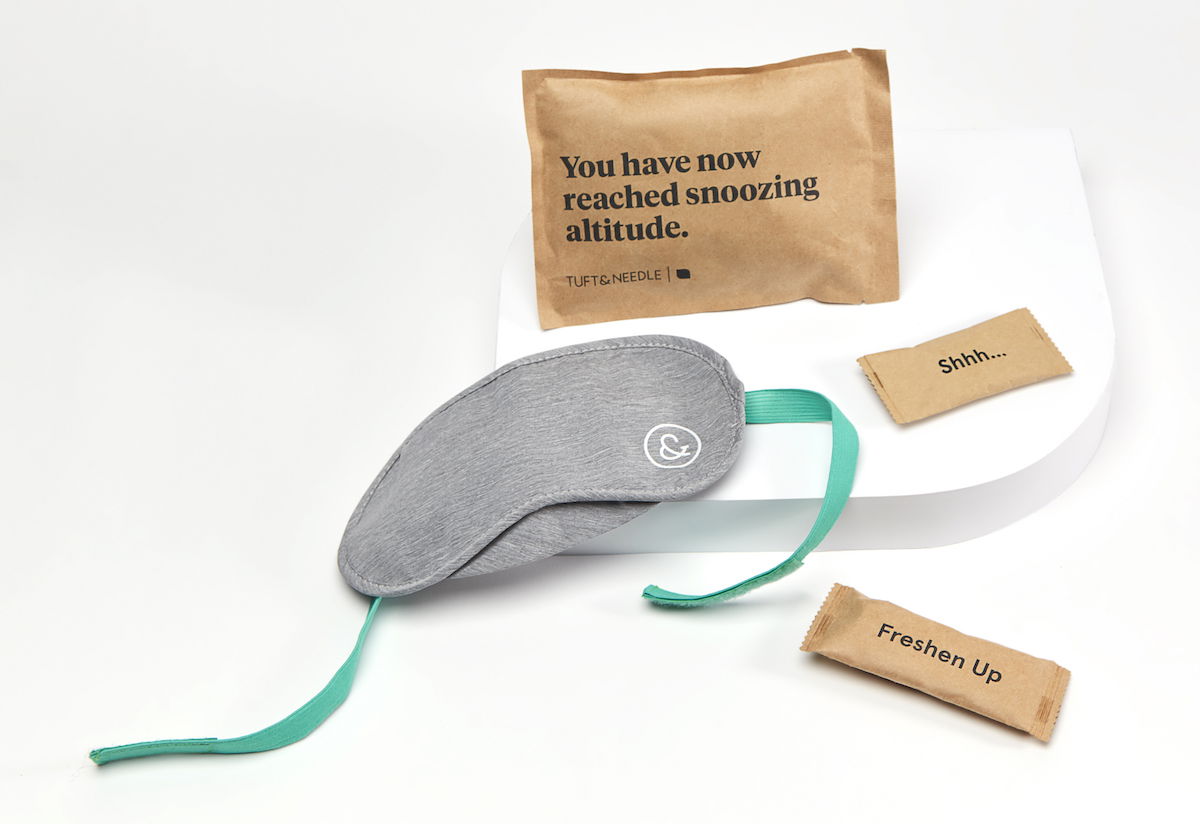 New JetBlue Mint wellness kits from Wanderfuel
JetBlue is going from offering amenity kits (which were always a bit quirky) to offering "wellness kits." These were developed in partnership with Wanderfuel, which specializes in curated travel kits designed by a nutritionist.
There will be four different wellness kits, offering a rotating selection of healthy snacks, supplements, and personal care items. The kit offered will depend on the time of day and destination, as follows:
There's the Awake kit, for breakfast and morning flights
There's the Flow kit, for lunch and dinner flights
There's the Sleep kit, for shuteye flights
There's the Renewal kit, for Caribbean flights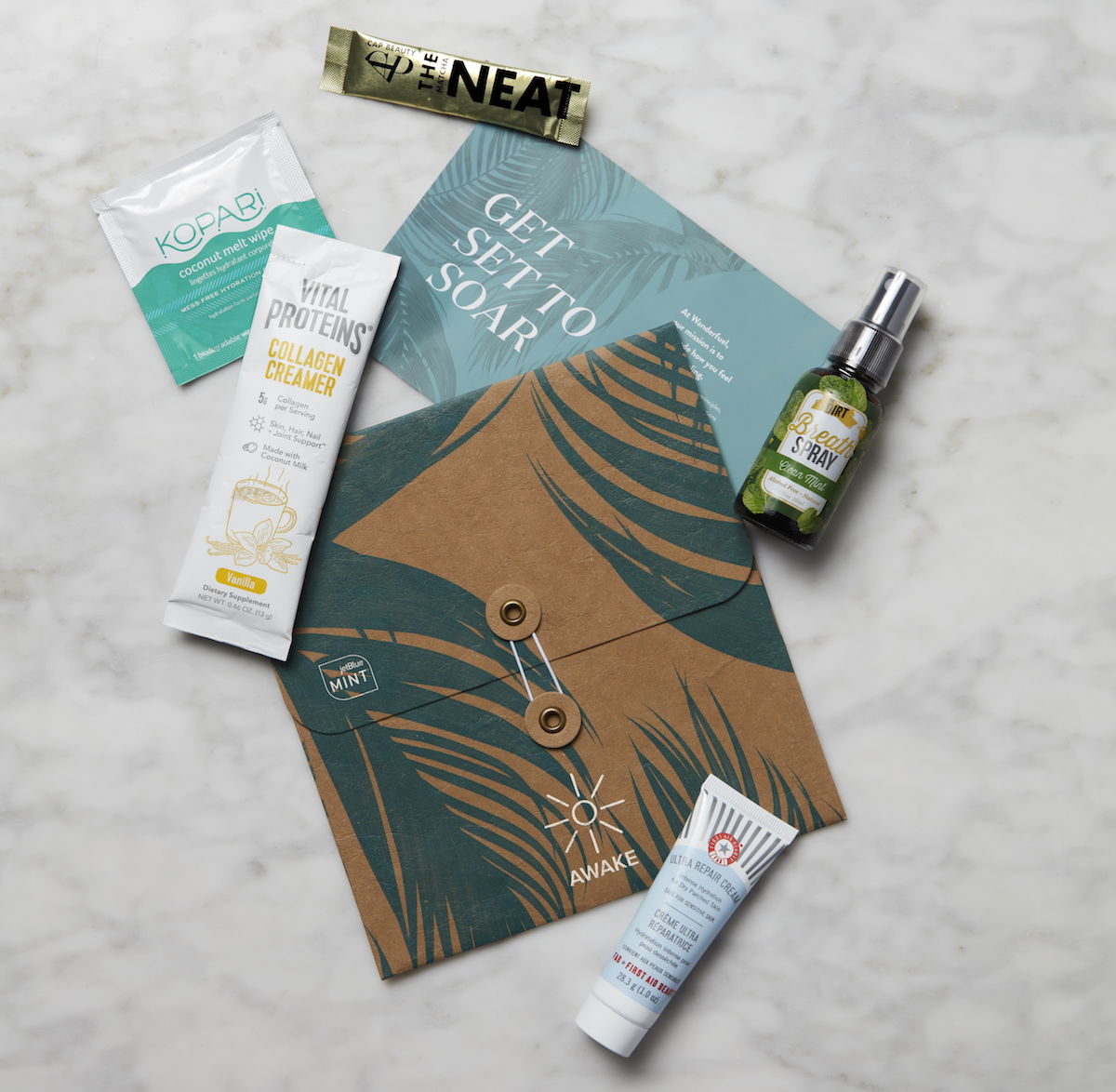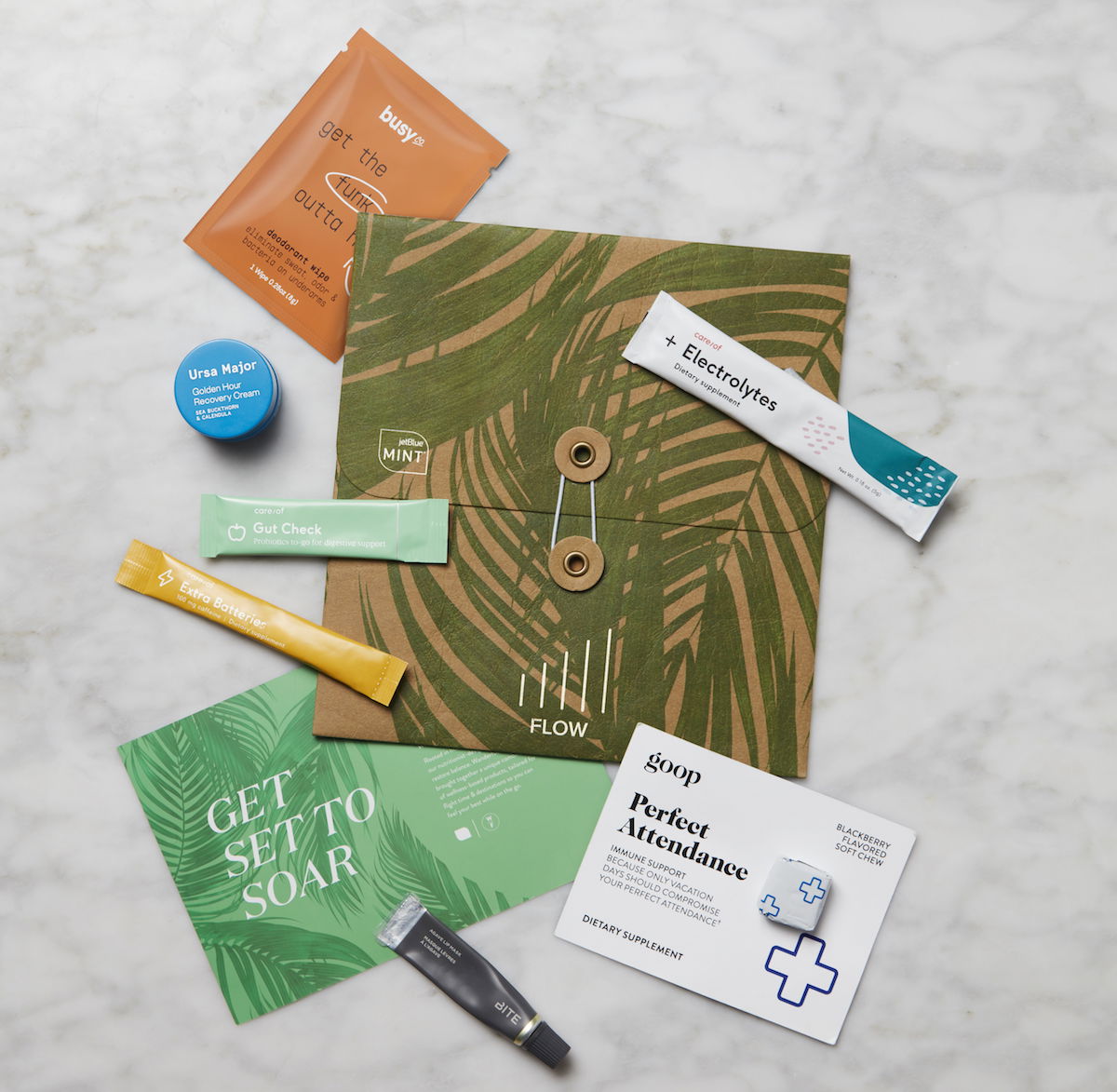 New JetBlue Mint headphones from Master & Dynamic
New York City luxury audio brand Master & Dynamic will be providing new headphones for Mint passengers. The headphones are made specially for JetBlue, and are MH40 over-ear headphone. They're described as offering "noise reduction, a brilliant, genre-agnostic sound profile, and a vintage aviation-inspired design."
The headphones certainly look cool and sound good, though I'll reserve judgment until I try them myself.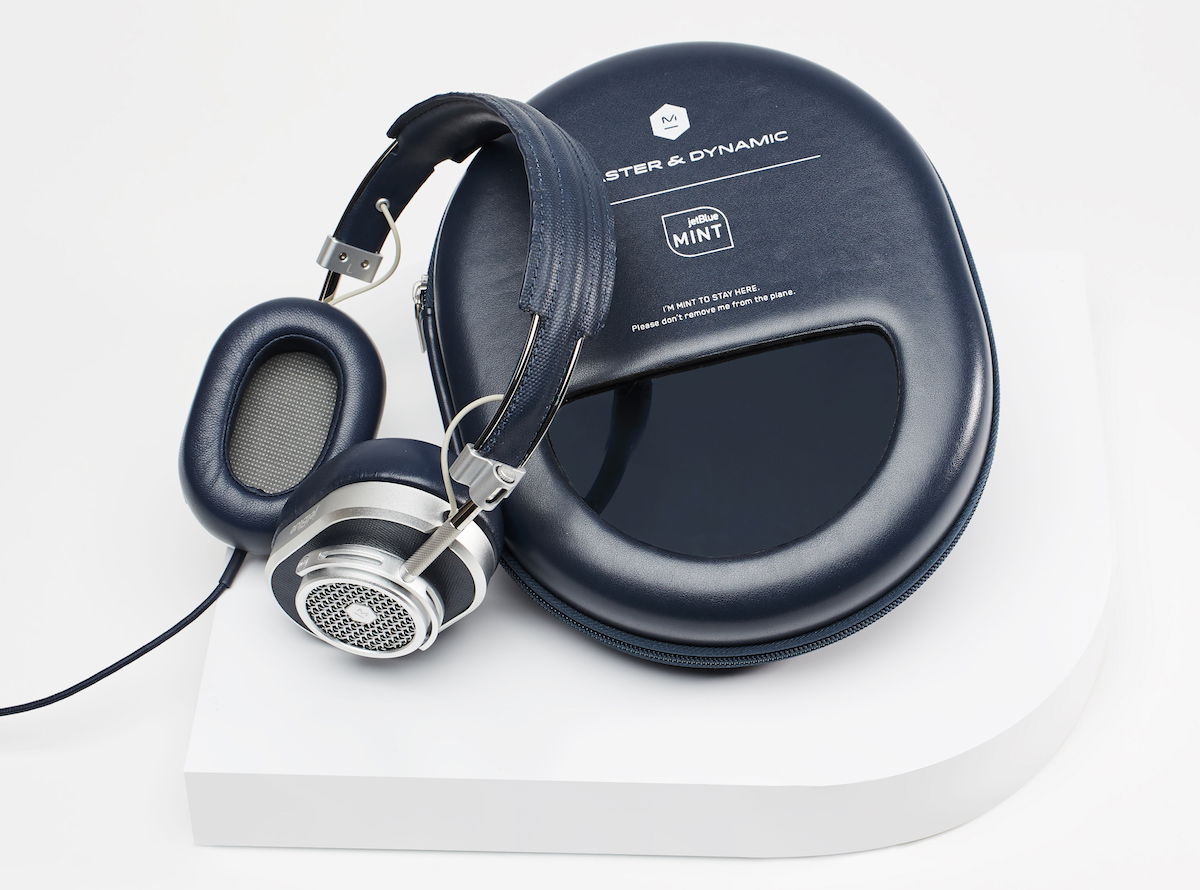 My take on JetBlue Mint changes
A few things immediately jump out to me about these changes:
Perhaps what's most remarkable is that this product is being introduced effective immediately, meaning JetBlue is offering the "full" Mint experience (while most airlines are offering a significantly scaled back experience)
As a coffee enthusiast I love that there's going to be cold brew on overnight flights (I've written before about how I wish all airlines would have cold brew), though frankly I wish JetBlue would offer it on flights throughout the day
It sounds like there's going to be a flexible dining experience, though I'm not sure the extent to which that's new
This doesn't sound to me like a significant product refresh, and that's probably a good thing, since the experience was so good before; the airline is still taking a tapas-style approach to dining, and will still offer bedding, headphones, and amenities
As far as the individual changes go, here are my initial impressions:
The food looks and sounds great, though it's easy to write a nice press release and take good pictures on the ground; JetBlue Mint food was great before these changes, so as long as it doesn't get worse, I'd be a very happy camper
The bedding and headphones do sound like a nice improvement over what used to offered
I'm conflicted about the new wellness kits, and can't decide whether they sound thoughtful, or just plain random
Bottom line
JetBlue is updating the catering, bedding, headphones, and amenities, in its incredible Mint product. The JetBlue Mint experience was so great before that I'm not sure to what extent this will be an improvement.
I'd say the new bedding and headphones will likely be better than before, the amenities might be a bit random, and the catering sounds great, though I'm not sure to what extent it'll be better than the old experience.
What do you make of the JetBlue Mint changes?