Update: JetBlue flights to London are on sale for travel as of August 2021.
JetBlue is expected to launch transatlantic flights in the coming months, with the first routes expected to be from Boston and New York to London. We still don't know which London-area airport the airline will fly to, though personally I think Gatwick will be the most likely, based on the slots that have been awarded so far.
JetBlue will operate transatlantic flights with brand new A321LRs, featuring both new Mint Suites and Mint Studios (Mint is the name of JetBlue's business class product).
Back in 2014 JetBlue initially introduced its Mint business class product on transcon flights, putting a lot of pressure on other airlines. In this post I wanted to speculate a bit on how I think JetBlue will change premium pricing on transatlantic flights.
The current state of transatlantic business class fares
Let's take a look at the current state of transatlantic business class fares, and we'll use the Boston to London market as an example. This is a market that's dominated by two transatlantic joint ventures, as American and British Airways have a joint venture, and Delta and Virgin Atlantic have a joint venture (United also plans on launching this route now, clearly to retaliate against JetBlue). Pre-pandemic, these airlines had more than a handful of daily flights between the two cities.
While these joint ventures fundamentally compete with one another, the reality is that these airlines don't actually want to rock the boat too much. They want to keep the same outdated ticketing rules in place, and want to keep prices high. In business class they largely focus on product and schedule over trying to undercut the other joint venture on price, because that's a lose-lose proposition for the airlines.
Looking at nonstop, roundtrip business class fares between Boston and London, with a seven night minimum stay, here's what I'm currently seeing:
The lowest fares over most periods seem to be ~$3,800
Close to departure the lowest fares are ~$6,800
There's a brief period in summer where fares dip as low as ~$2,500
Transatlantic fares sure could use some innovation, eh?
Overall, though, fares are generally well over $3,000 roundtrip, and in most cases closer to $4,000. And that assumes you book in advance, because if you don't, you can expect to pay about double as much.
How will JetBlue change transatlantic business class pricing?
I believe that JetBlue will take a completely different approach towards transatlantic pricing than existing players. The big question is whether other airlines will match. This is purely speculation on my part, but let me share what I'm expecting. I'm basing this largely on what JetBlue did in 2014 when it entered the New York to Los Angeles and San Francisco markets with its Mint product.
One-ways for half the cost of roundtrips
Historically the legacy transatlantic airlines don't at all have attractive one-way pricing. Often a one-way ticket is more expensive than a roundtrip. This is so that airlines can better try to segment their customer base by having seven day minimum stays, requiring customers to stay over the weekend to get the lowest fare, etc.
Personally I think it's likely that JetBlue will simplify transatlantic pricing and price tickets one-way. In other words, a roundtrip ticket will cost the same as two one-ways. This is what JetBlue has done in transcon markets, where pre-2014 the legacy airlines didn't price that way.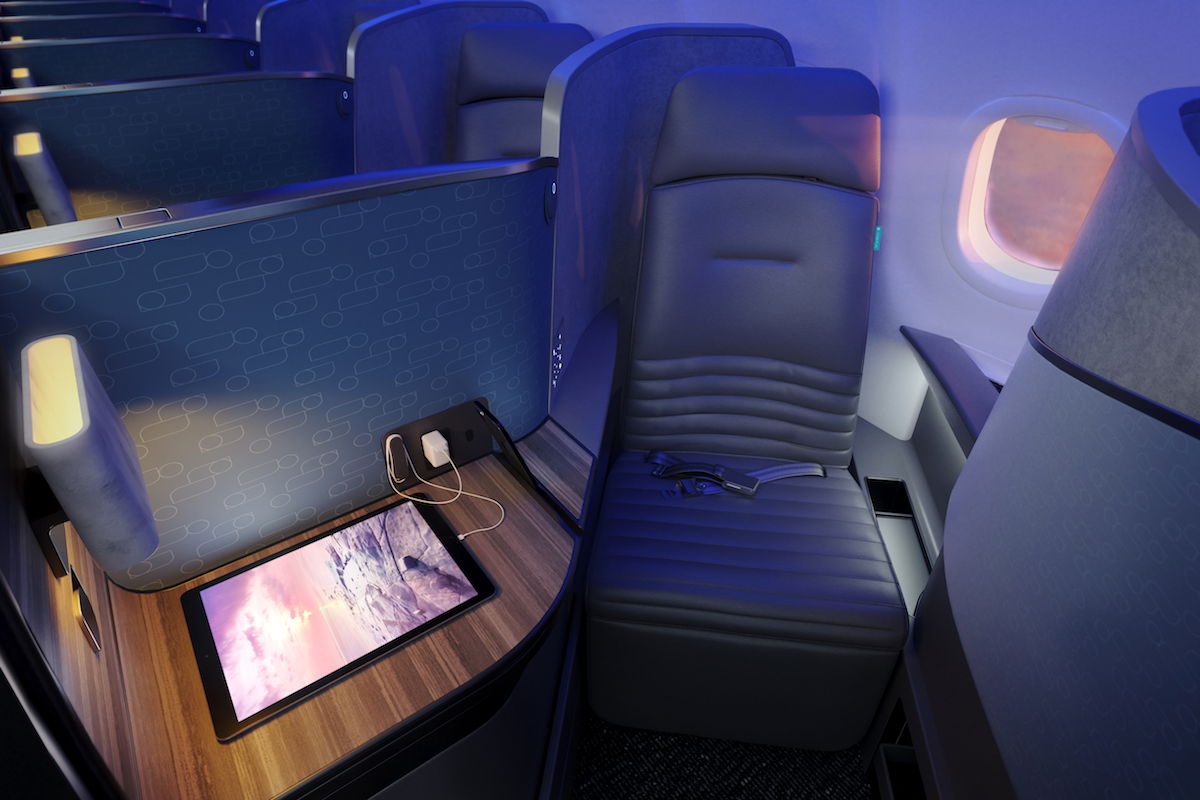 JetBlue's new Mint Suite
Looking at JetBlue's current transcontinental Mint Suite pricing
Current JetBlue Mint pricing is all over the place, though I think it's worth talking big-picture about JetBlue's Mint pricing between coasts. A few things to note upfront:
It's worth looking at business markets where JetBlue faces a lot of competition, since that's the closest comparison to JetBlue's transatlantic markets, where the airline will face a lot of competition; in other words, Boston and New York to London are most comparable to New York to Los Angeles and San Francisco
Generally JetBlue's transatlantic flights will be around 30% further than JetBlue's transcontinental routes; while pricing rarely directly reflects cost, this is still something to be aware of in terms of fuel burn, aircraft utilization, crewing costs, etc.
For the purposes of this, let's not even discuss airport taxes and fees, which will be significantly higher for these flights, especially when departing the UK due to the Air Passenger Duty (APD); business class passengers can expect to pay about ~$300 one-way when departing the UK
With that in mind, pre-pandemic JetBlue's pricing in the New York to Los Angeles market generally started at around $650, and creeped all the way up to $1,500+. That $650 pricing was typically available throughout the year, but only on select flights and at select times. Sometimes it was available way in advance, while other times it was available close to departure.
It wasn't consistently $650, though. Sometimes we saw pricing start at $550, sometimes at $600, and sometimes at $700. Looking at pricing months down the road, it looks like JetBlue pricing is starting at $729 in these markets.
JetBlue's Mint pricing months in advance
My best guess of JetBlue's transatlantic Mint pricing
This is purely speculation on my part, but my guess is that JetBlue's transatlantic pricing will be somewhere along these lines:
I think Mint flights will start at ~$1,000 one-way, not including any taxes and fees; I expect these fares will be available throughout the year, though only on select frequencies based on demand
When the route first goes on sale I wouldn't be surprised to see some ~$800 one-way fares, given the complete lack of demand for transatlantic flights at the moment, and just to generate some buzz
While some fares may be as low as the the above, most travelers will pay much more than that; I think pricing will cap out at ~$2,000-2,500, for bookings on nearly full flight, peak frequencies, etc.
In other words, I think JetBlue's Mint fares will start at around ~$2,300 roundtrip (including taxes & fees), while they'll be ~$4,000-5,000 roundtrip at the highest. In all cases this will significantly undercut the competition.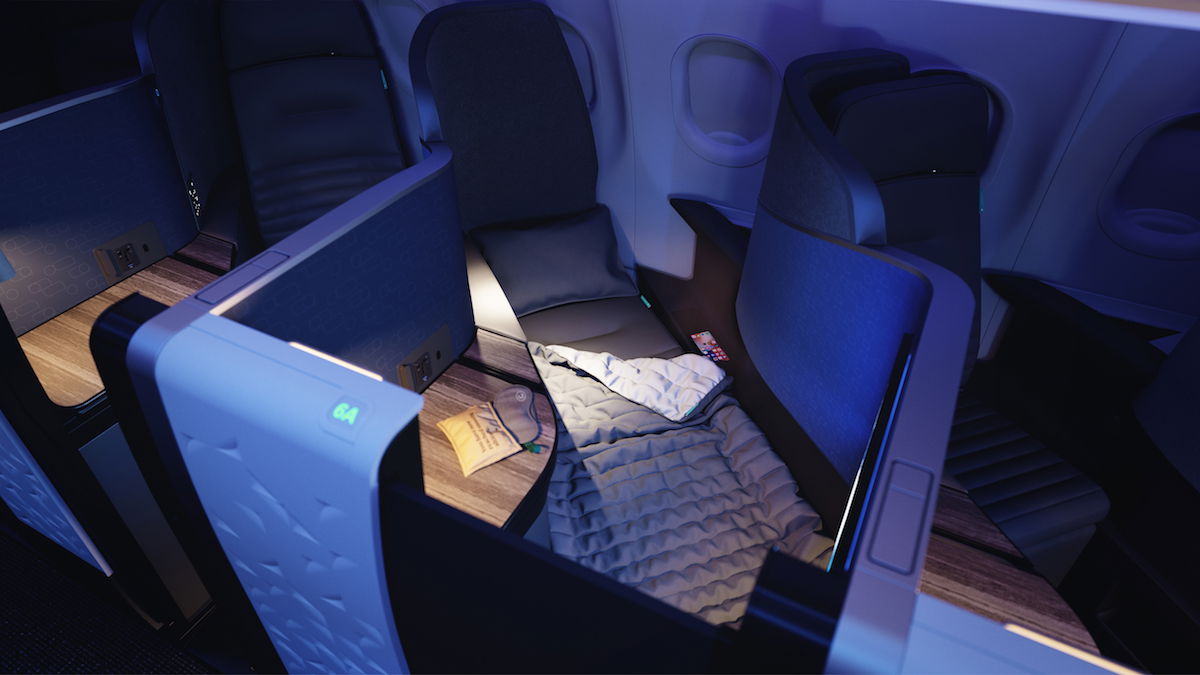 JetBlue's new Mint Suite
What will Mint Studio pricing be like?
JetBlue is doing something unique with its new Mint product — while the standard business class seat will be known as Mint Suite, the first row of the plane will have two seats known as Mint Studio, offering more space, and even a buddy seat.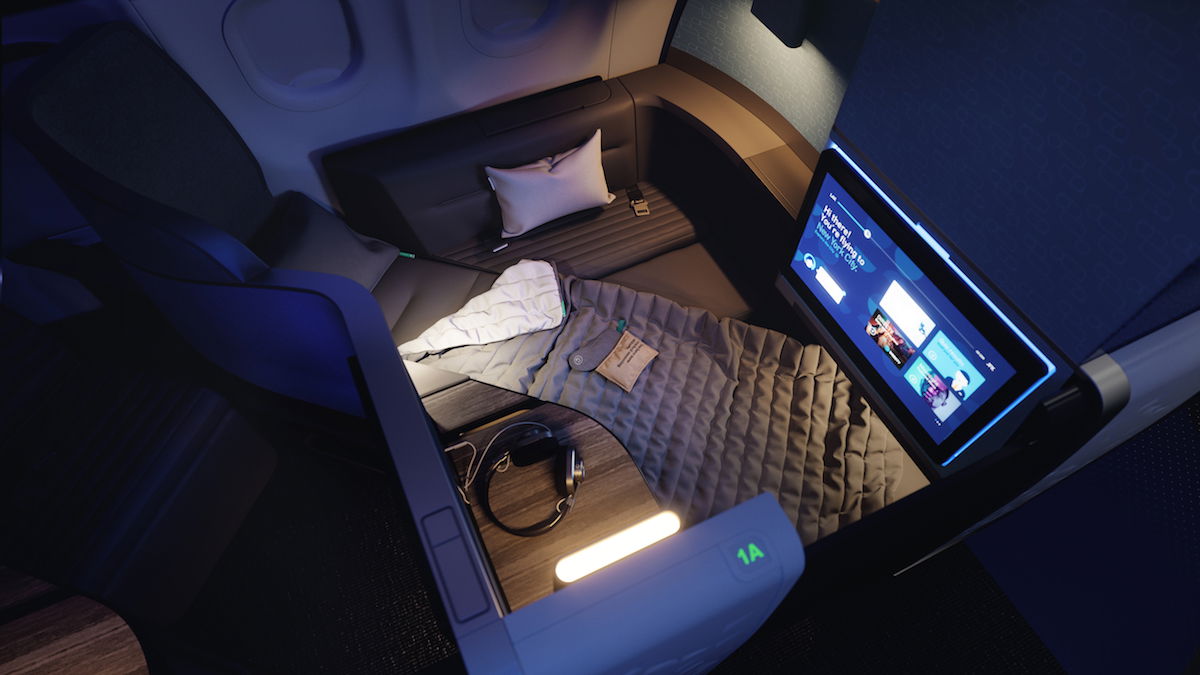 JetBlue's new Mint Studio
With JetBlue's old Mint product, a quarter of the seats had direct aisle access and doors, though JetBlue didn't charge extra for them. Rather they were available on a first come, first served basis. This seemed backwards to some, given that those booking the cheapest fares in advance got the best seats.
JetBlue has stated that Mint Studio will cost extra, so what kind of fares should we expect? Again, purely speculation on my part, but I would guess:
Mint Studio will be a pretty consistent upcharge from whatever the best available Mint fare is at the time; in other words, the upgrade cost to Mint Studio would be the same whether you book a $999 fare or a $1,999 fare, rather than being a percentage of the fare
My best guess would be that JetBlue will charge somewhere around $300 one-way for this upgrade; I could see it being as low as $250 or as high as $400, but I can't imagine it being much outside of that range, especially if there are no additional services for these passengers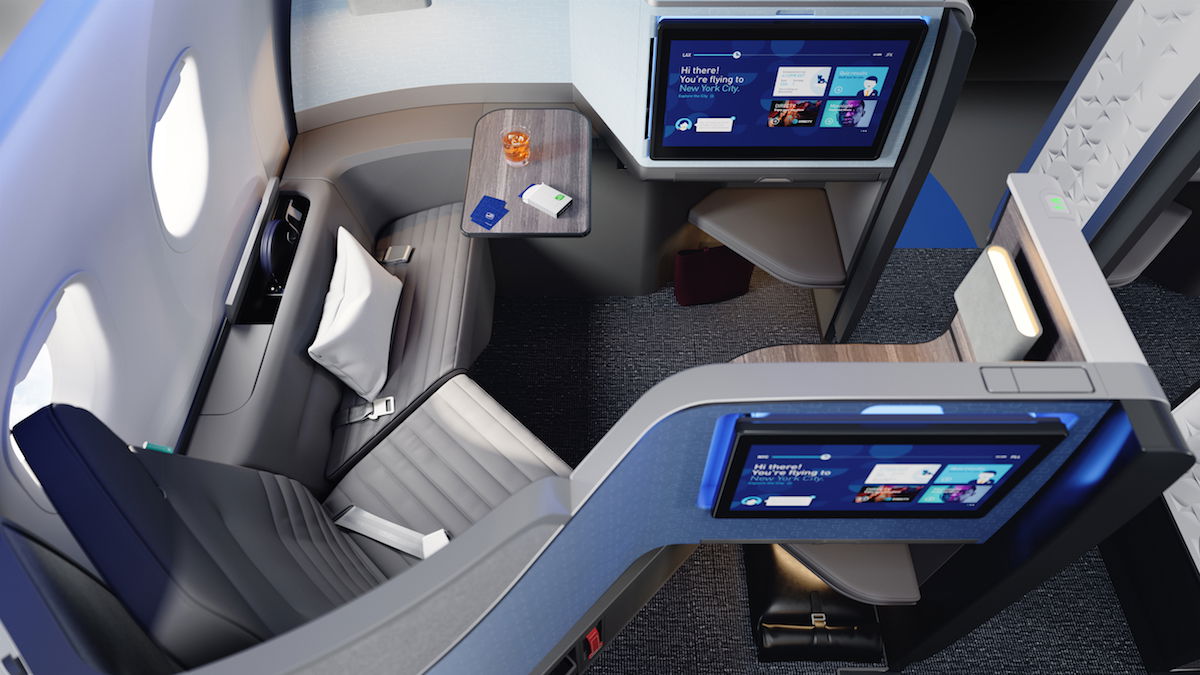 JetBlue's new Mint Studio
Bottom line
JetBlue is expected to launch transatlantic flights this year. The airline will hopefully not only offer a great inflight product, but will bring some much needed innovation to the outdated pricing policies of the legacy airlines in this market.
While this is purely speculation on my part, I expect JetBlue will price tickets as one-ways. I also think pricing will start somewhere around ~$1,000 one-way, though in many cases pricing will be at least twice as high.
The other question is how much of a premium JetBlue will charge for the Mint Studio, which is the name of the seats in the first row. I'm expecting the airline to charge an extra ~$300 one-way, though I also could be totally off.
What are you expecting from JetBlue's transatlantic Mint pricing? Feel free to share your guesses below, before tickets go on sale!