The wait is finally over, as JetBlue is now accepting reservations for transatlantic flights.
JetBlue's London flight schedule
While JetBlue eventually plans to fly to London from both Boston and New York, the airline will only fly out of New York as of this summer, and then plans to add service out of Boston as of next summer (in 2022). These flights will operate to both London Gatwick and London Heathrow.
As of August 11, 2021, JetBlue will launch daily flights between New York (JFK) and London (LHR), with the following schedule:
B67 New York to London departing 9:48PM arriving 10:10AM (+1 day)
B620 London to New York departing 6:10PM arriving 9:35PM
As of September 29, 2021, JetBlue will launch a second daily frequency between New York (JFK) and London (LGW), with the following schedule:
B643 New York to London departing 7:48PM arriving 7:55AM (+1 day)
B644 London to New York departing 12:10PM arriving 3:43PM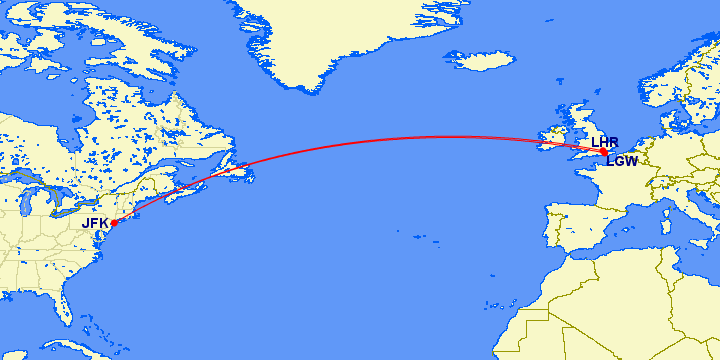 JetBlue will fly to both Gatwick and Heathrow
I should acknowledge that the USA continues to have a travel ban against those coming from the UK, and also that the UK has a mandatory quarantine for those arriving from the USA. I would imagine that JetBlue is expecting that these restrictions will be lifted before these flights launch.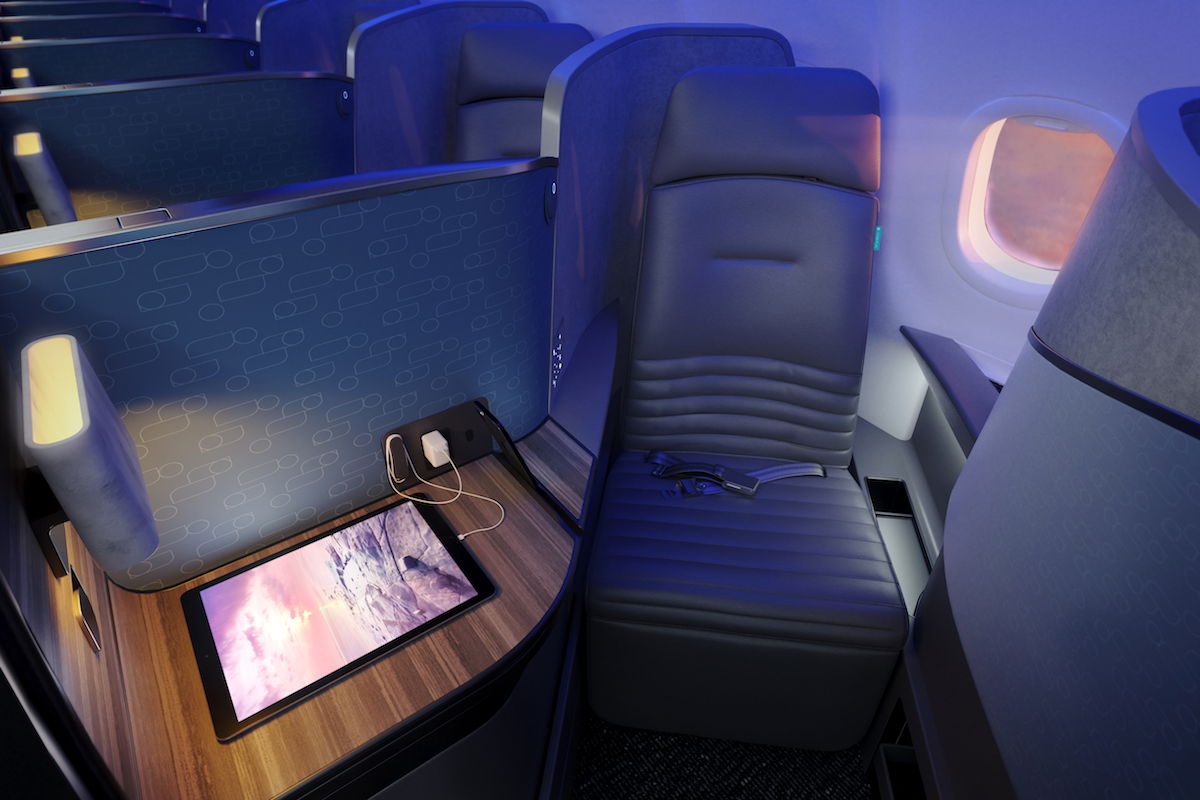 JetBlue's Mint Suite
JetBlue's fares between New York & London
What are JetBlue's transatlantic fares like?
Pricing is significantly different depending on whether you're originating in the United States or the United Kingdom. That's pretty normal, as it reflects that JetBlue has more pricing power in New York, both because it's generally a more expensive market to fly out of, and also because JetBlue has more name recognition there.
Departing New York, the lowest roundtrip fares I'm seeing are around $550 in economy and $1,920 in business class.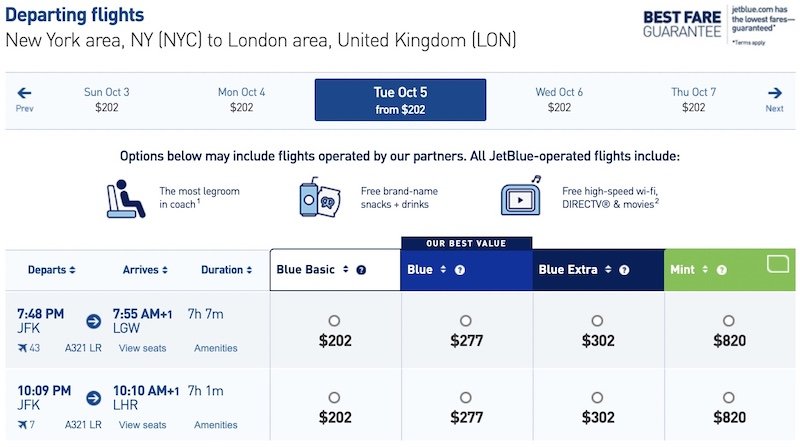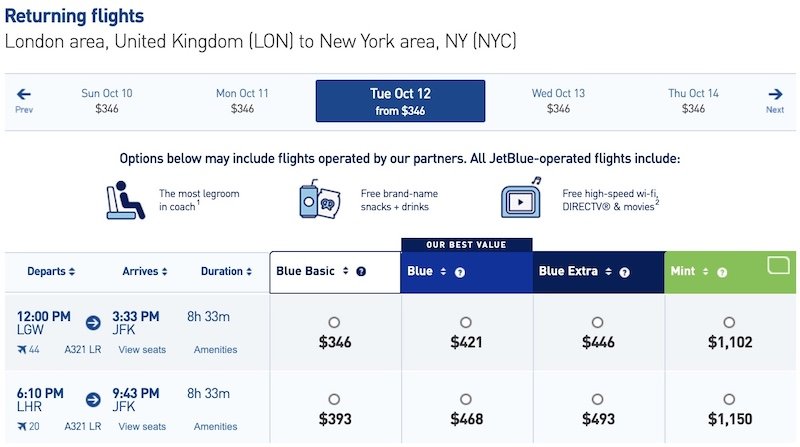 Departing London, the lowest roundtrip fares I'm seeing are £292 (~$414) in economy and £951 (~$1,349) in business class.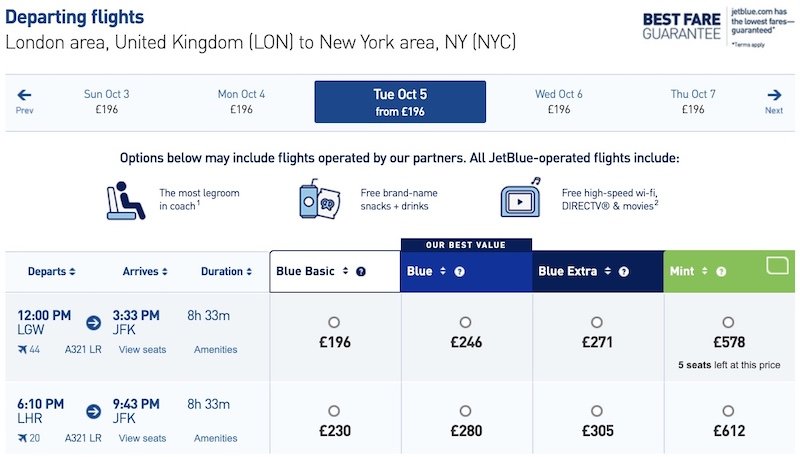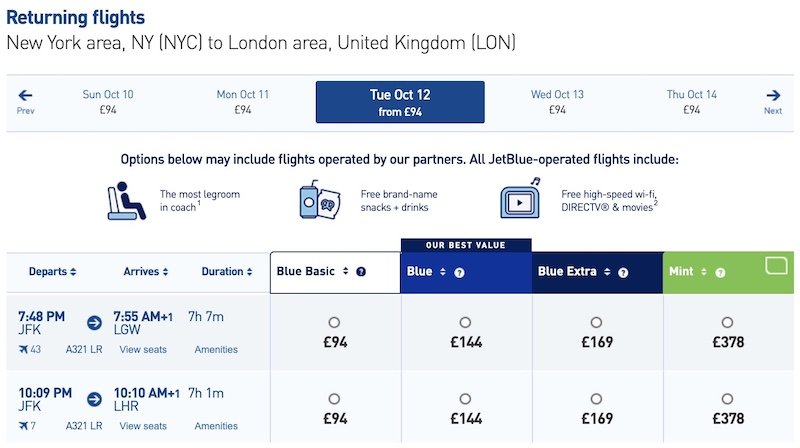 Those are some pretty great fares, especially when you consider that these are all-in, and include the UK's hefty airport taxes. Note that in some cases you can get much better fares if you book a connecting itinerary — for example, as of the time of this post, you can fly roundtrip from San Juan to London in Mint for under $800 roundtrip.
One thing I find interesting is that as of now JetBlue is only charging an extra $129 to assign the Mint Studio over the Mint Suite (the first two rows in the Mint cabin are the Mint Studios, and they offer more space). I imagine that price differential will increase soon, given that JetBlue is charging an extra $199 for that seat between New York and Los Angeles.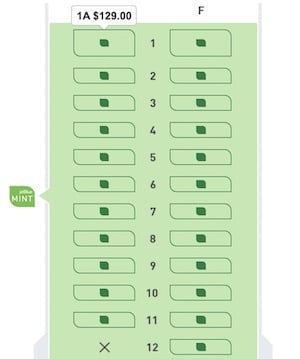 Unfortunately one-way fares are significantly more than half the cost of a roundtrip. Hopefully that changes over time.
JetBlue's A321LR experience to London
JetBlue will fly Airbus A321LR aircraft across the Atlantic, which are the latest generation and longest range version of the Airbus A321 family of aircraft. These are pretty swanky planes, especially how JetBlue has configured them, as they'll feature:
JetBlue's Mint Studio
There's a lot to love about JetBlue's A321LRs, especially since the airline will offer free Wi-Fi to all passengers. I'd say the only potential catch is that narrow body aircraft often just don't feel as spacious as larger planes, so there are some limits in that regard.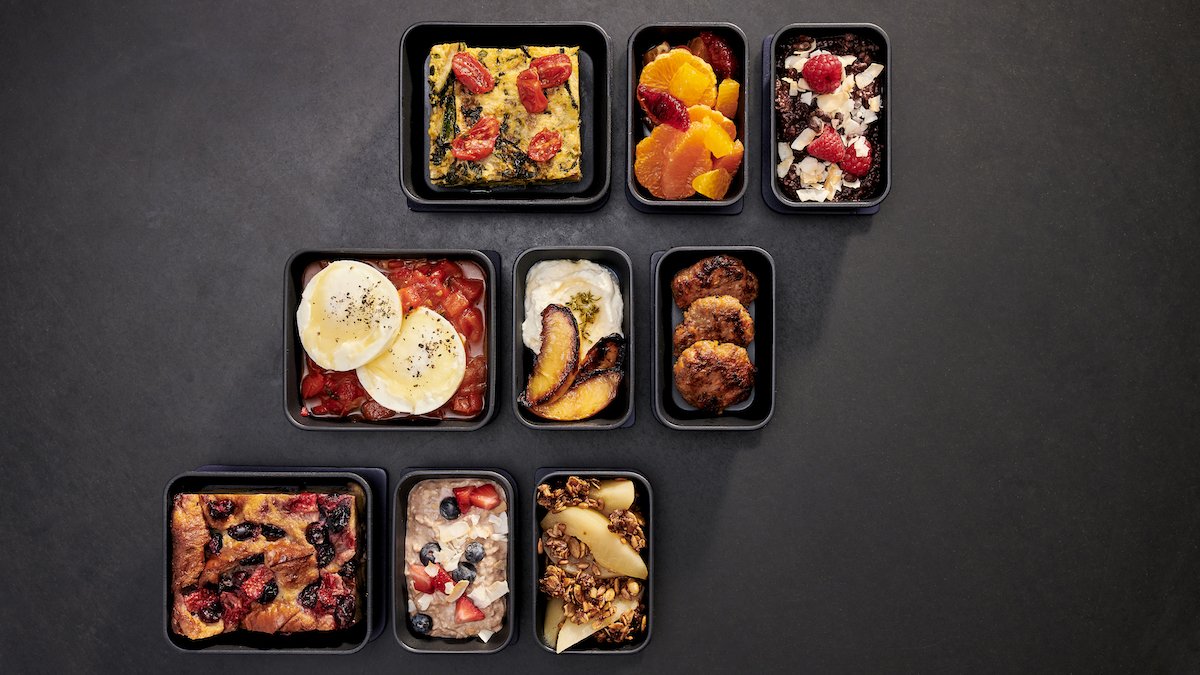 JetBlue's transatlantic economy dining experience
My take on JetBlue's initial transatlantic flights
It's so exciting to see these JetBlue transatlantic flights finally become a reality. I have a few thoughts as these flights go on sale:
I'm curious to see what lounge access JetBlue plans to offer Mint passengers, if anything; I imagine the airline will offer contract lounge access, though I wonder what that could look like at JFK, given the lack of options
The JetBlue A321LR will sit at Heathrow Airport every day for eight hours, because clearly those are the only slots JetBlue was able to get; it can't be cheap to park at Heathrow for that long, even if at a remote stand
The eight hours at Heathrow shouldn't have major implications for aircraft utilization once the second daily frequency starts, since the Gatwick and Heathrow flights can swap planes at JFK so that they only need two planes for both routes
While I'm rooting for JetBlue, I can't help but wonder how sustainable this service is, especially if the airline has to split operations between airports in London
It's my understanding that JetBlue has just temporarily been granted these slots at Heathrow, so I'm not sure the airline has a long-term plan yet for maintaining operations there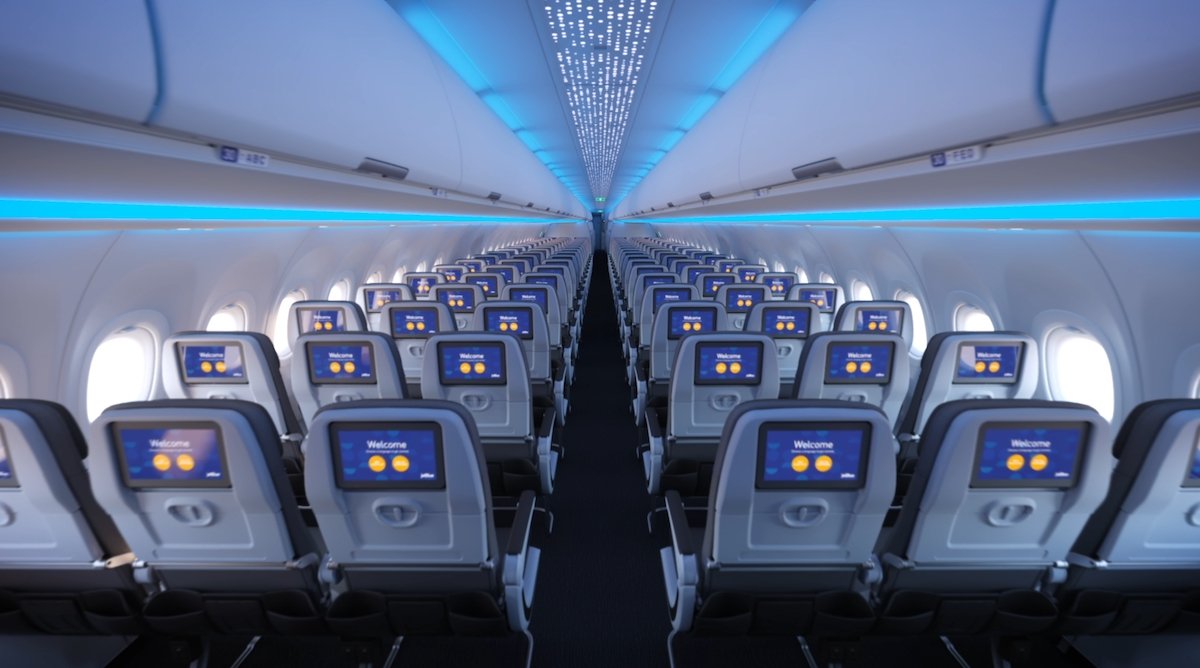 JetBlue's A321LR economy cabin
Bottom line
JetBlue has finally put its first transatlantic flights on sale, which represents an exciting new chapter for the airline. JetBlue will start flying once daily from New York to London Heathrow as of August 12, and will then add a second daily New York to London Gatwick flight as of September 30.
The introductory fares are attractive (especially departing the UK), and I can't wait to experience JetBlue Mint across the Atlantic!
What do you make of JetBlue's schedule & fares for transatlantic flights?