Bom dia from Lisbon! I just flew TAP Portugal business class from Miami to Lisbon, which was operated by one of their A330-200 aircraft. This was a last minute trip for me, and I probably wouldn't have taken it if it were only the flight review I were after. But between the opportunity to review a new airline and visit a new city, I figured I might as well. And at 45,000 Aeroplan miles plus ~$128 in taxes/fuel surcharges, it certainly wasn't an expensive redemption.

While I'll have a full trip report soon (I'm a couple of reports behind, so it will be a couple of weeks), I figured I'd share my initial thoughts.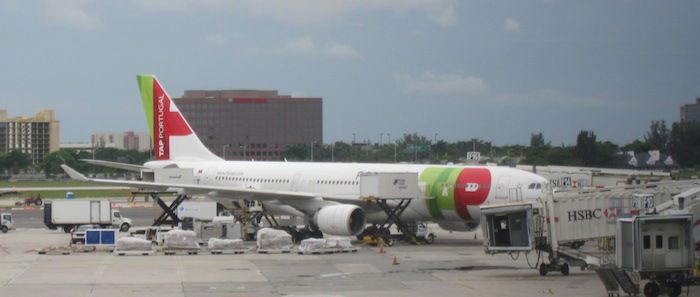 TAP A330 Miami Airport
TAP Portugal business class seat
It's worth noting that TAP has different business class products on their A330s and A340s, with the A330s actually featuring their better business class product.
The A330 business class cabin consists of 24 seats spread across four rows in a 2-2-2 configuration. On the plus side, the business class cabin on this flight was only about half full, so I had an empty seat next to me.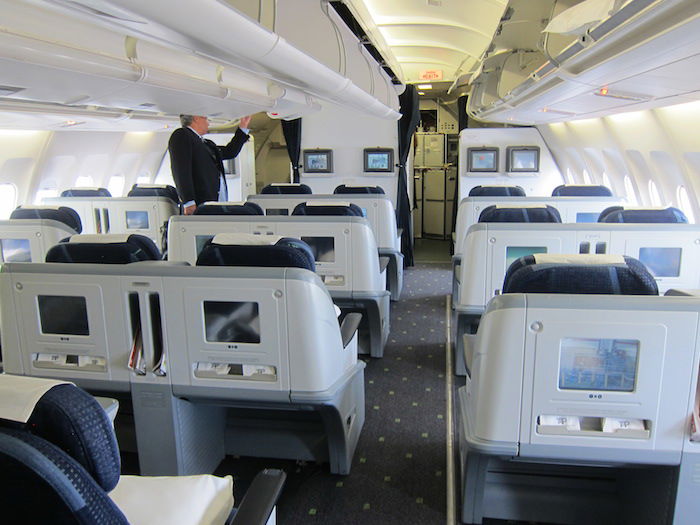 TAP business class cabin A330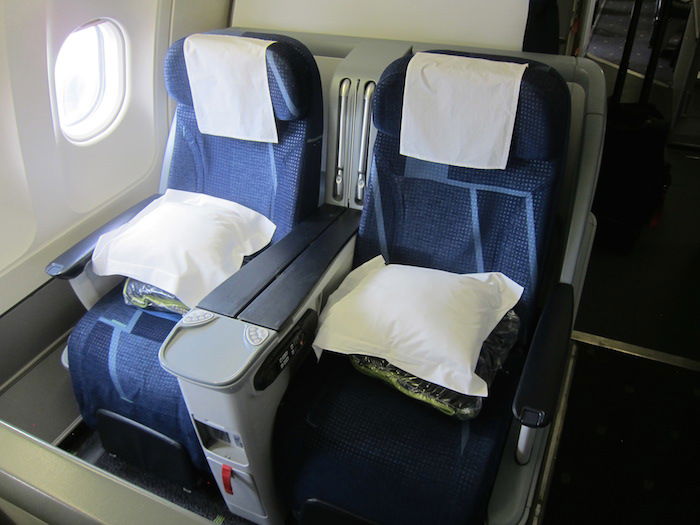 TAP business class seats A330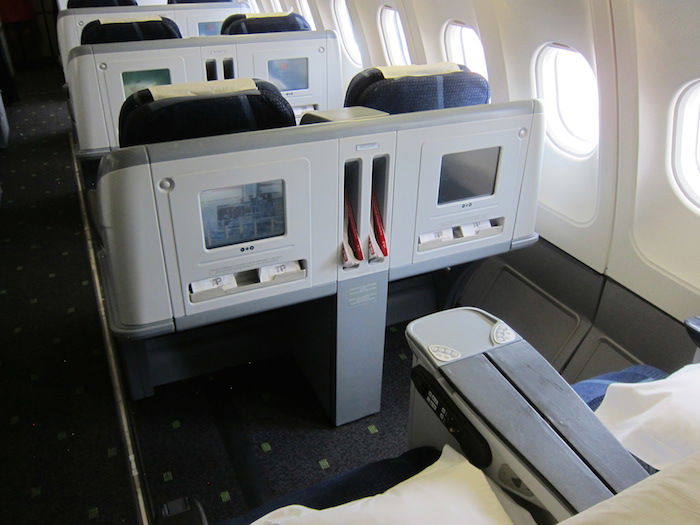 TAP business class seats A330
The seats are produced by Recaro and angled flat, which is quite disappointing. They aren't modern, but aren't horribly worn either – they certainly don't feel "fresh," though.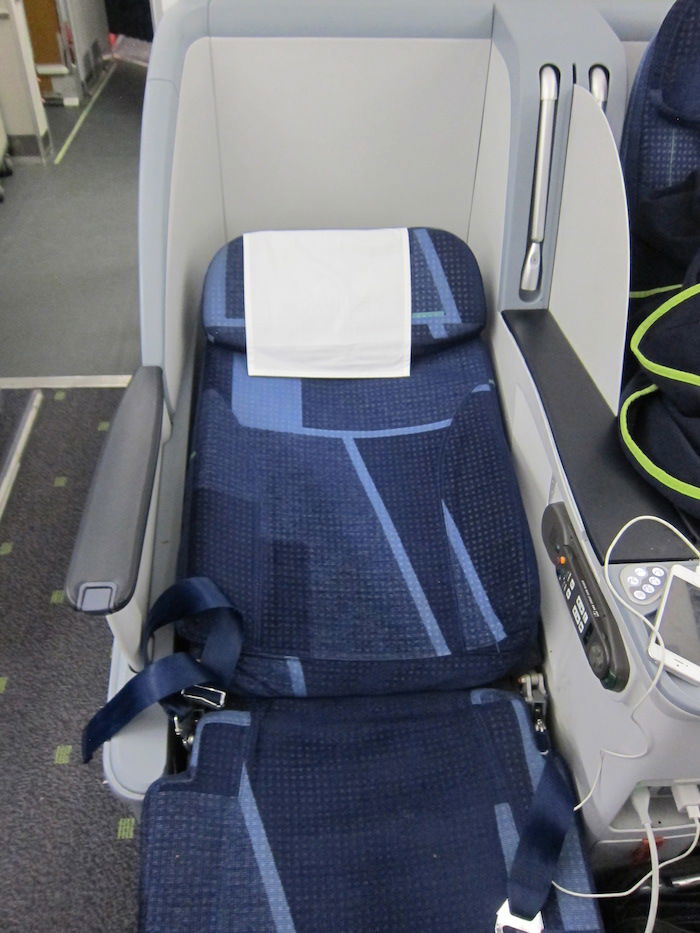 TAP business class seats A330
Nowadays for transatlantic flights, not having a fully flat business class product puts you at a disadvantage, so thumbs down to them on their angled seats.
Nearly as bad is that the entertainment wasn't on demand. Instead there were just 16 or so channels of entertainment that looped.
Off the top of my head I can't think of another airline not offering on demand entertainment in business class on transatlantic flights.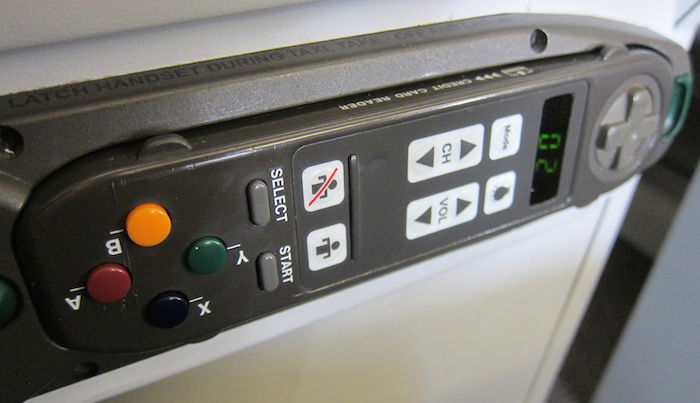 TAP business class entertainment system A330
To not have fully flat seats or on demand entertainment on longhaul flights in 2014 — and to not have concrete plans for installing them — is ridiculous.
For what it's worth, per their website they do have "some" A330s with on demand entertainment. I guess I just didn't get one of them.
TAP Portugal business class food
This was the one impressive part of the flight – the food was excellent.
To start there were canapes, which consisted of nuts, a pepper roll with goat cheese, and ceviche with pita bread.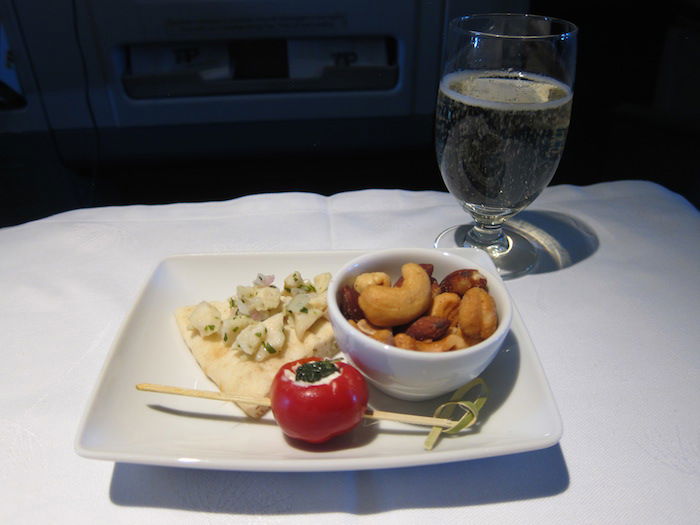 TAP Portugal business class canapes
Then there was a salad and soup course, and both were prepared at the seat. The soup consisted of carrot creme with ginger and honey, while the salad had both smoked chicken and salmon.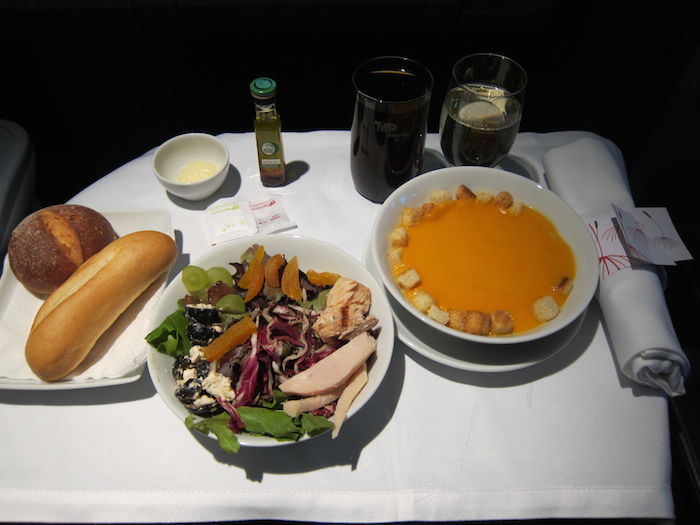 TAP Portugal business class soup & salad
For the main course I had the palamino steak, which was served with rice, beans, and plantains — it was excellent.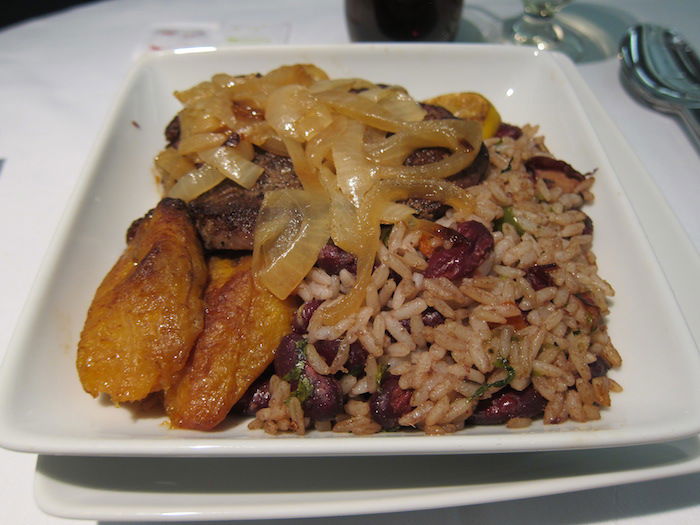 TAP Portugal business class main course
And lastly, for dessert I had guava cheesecake.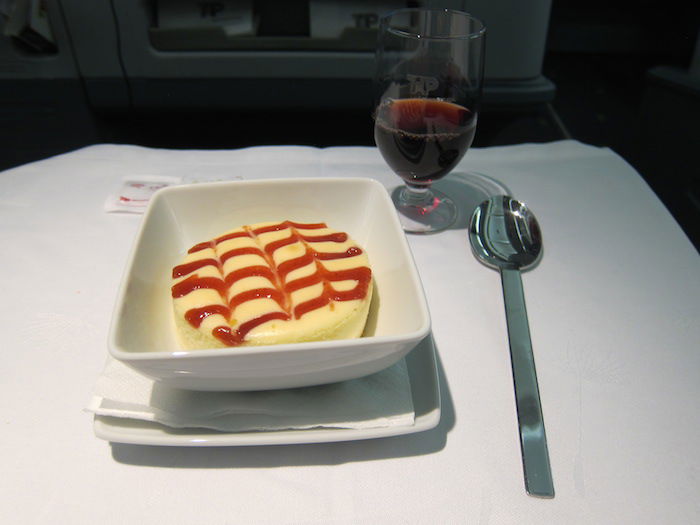 TAP Portugal business class dessert
It's worth noting that no trays were used, but rather all courses were placed directly on the tablecloth. And despite that they managed to offer an efficient service. That may have more to do with the business class cabin being staffed with three flight attendants for a total of 12 passengers. But what does TAP know, La Compagnie has it all down, with their three flight attendants per 72 seat business class cabin. 😉
It was hands down one of the most delicious transatlantic business class meals I've had, possibly on par with Austrian and Turkish, which have DO&CO catering.
TAP Portugal business class service
I'm a bit torn on this. The seatbelt sign was on for the first 75 minutes of the flight. This isn't the cabin crew's fault and I won't judge the actions of the cockpit crew, but my point is simply that on a 7hr30min redeye, that impacts service quite a bit, since they apparently couldn't start the service until the seatbelt sign was off.
During boarding and during the time the seatbelt sign was on, the crew came across as disinterested and borderline rude. They had the charm of the LAN or LOT crews I've had.
But during the meal service – which was really efficient once they actually started – they warmed up a bit. They weren't amazing, but I also wouldn't say they were actively rude anymore. There was one flight attendant in particular that was actually friendly, even if she wasn't the most attentive.
So I wasn't impressed by the service, but it wasn't memorably horrible either.
TAP Portugal business class amenities
The pillows and blankets offered were okay. They felt quite cheap and itchy, though it's somewhat of a moot point since I can't really sleep in an angled flat seat anyway.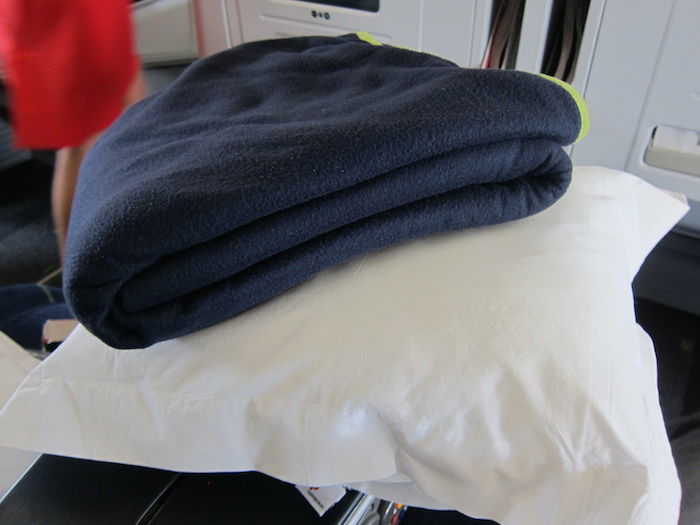 TAP business class pillow and blanket
The amenity kit was stylish in that it was offered in a tin, and certainly looked nice. It featured all the basics you'd expect.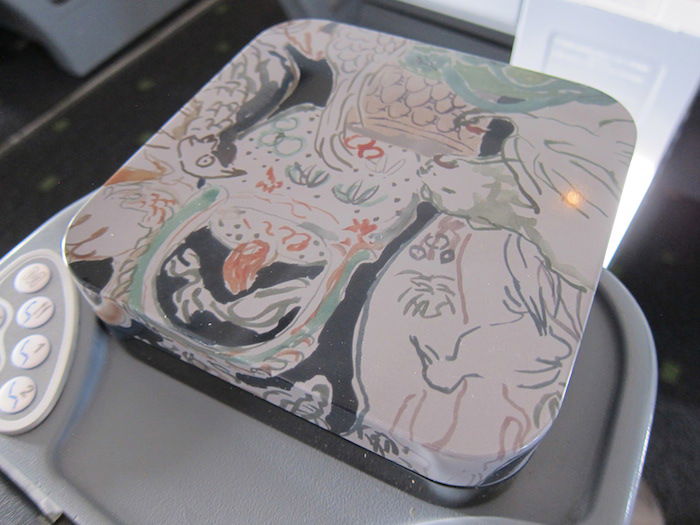 TAP business class amenity kit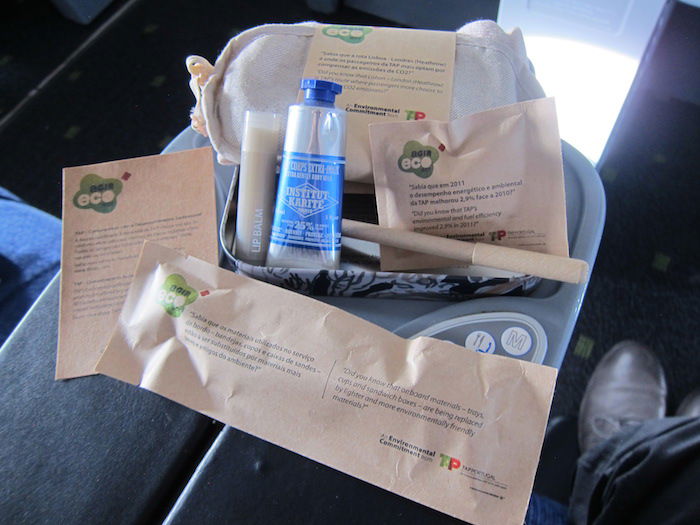 TAP business class amenity contents
TAP Business Class bottom line
The food exceeded my expectations, and everything else left me disappointed.
If they had a fully flat business class product I'd certainly consider flying them again, but having an angled seat on a transatlantic flight nowadays is a deal breaker.
Put simply, I wouldn't "tap" that again.
If you've flown TAP Portugal, what was your experience?