There has been a story circulating about a Jet Airways 777-300ER flight from Mumbai to Brussels which dropped 5,000 feet over Turkey airspace. I've seen some reports suggesting the plane "dived" or "plummeted," but I see nothing suggesting that was the case. It is an interesting story, though.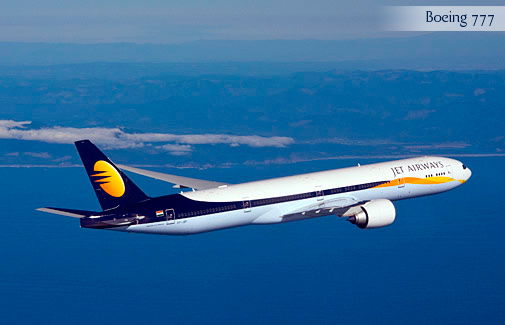 Via The Times Of India:
A Jet Airways aircraft winging its way from Mumbai to Brussels last Friday suddenly dropped 5,000 feet in the Ankara airspace over Turkey. The commander of the Boeing 777 aircraft was taking 'controlled rest', which means a nap as per rules. The aviation regulator is now probing if the co-pilot too had dozed off.

The co-pilot, who was supposed to hold fort in the cockpit, claims she was busy on her tablet and did not notice that the aircraft had lost altitude. It took a call from an alarmed Ankara ATC, asking why 9W-228 had moved away from its assigned flight level of 34,000 feet, for the situation to be rectified.

…

"The commander was taking controlled rest, which means he was sleeping as per global airline norms where pilots take rest in the cockpit by turn on long flights. The co-pilot, who was supposed to ensure that the aircraft flew steadily on its assigned path, told DGCA investigators that she was on her electronic flight bag (EFB) — a tablet that has all aircraft documents loaded on to it. She did not realize that the aircraft had dropped below its assigned level," said a source who spoke to the two pilots.
Interesting stuff, which raises a few questions:
Did the autopilot stop working, or how did the plane change altitude?
Was the first officer sleeping as well, or how did she not realize the plane dropped 5,000 feet? Over how long of a period did the descent occur? It sounds like it was a gradual descent based on how long it took them to respond.
Clearly it seems to be a thing, but I wasn't familiar with "controlled rest." Most airlines I've flown have relief pilots, so that there are always (at least in theory) two pilots awake in the cockpit. It seems this flight had two pilots, and controlled rest consisted of just one pilot being awake.
Still not nearly as exciting as the story last year about the two Air India pilots that tricked the flight attendants to stay in the cockpit while they went to business class to nap.
Via The Telegraph:
An Air India pilot has been suspended following claims that he and his co-pilot put more than 160 passengers at risk by leaving two female cabin attendants in charge of their airliner while they slept in business class seats.

They were only forced to return 40 minutes later when the attendants accidentally switched off the plane's auto-pilot switch, according to the claims.
Anyway, fortunately everything ended well, though it does raise a lot of questions as to what was going on.