I've long said that business class is all about the hard product, while first class is about a combination of the hard product and soft product.
And I've also long said that I often arrive more well rested having flown business class than first class. That's because if I have a comfortable seat in business class I'll often just sleep the whole way, because I know I'm not really "missing out" on much of an experience. So I'll gladly skip the meal and recline my seat right away, since I know I'll feel best if I maximize my rest and don't overeat.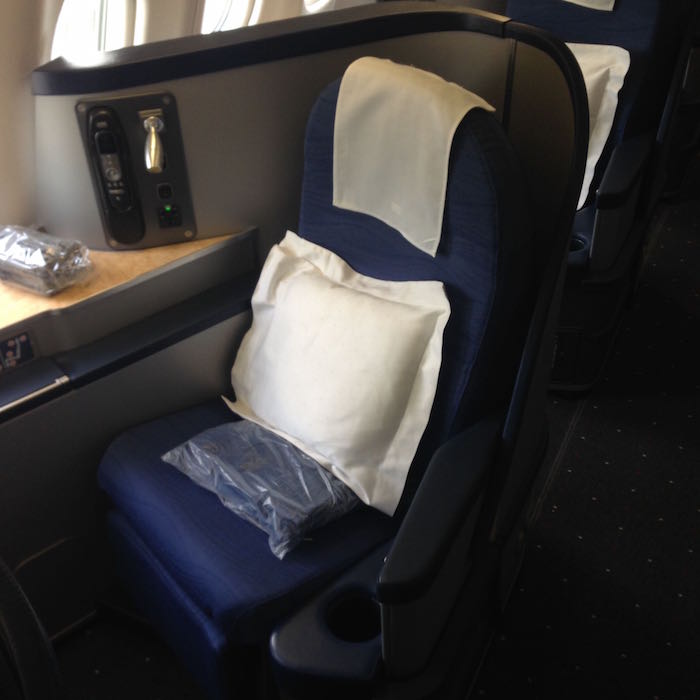 I've gotten some great sleep in US Airways business class
In generally I have a hard time doing the same in top first class products. And that's not necessarily a bad thing, because when flying first class, getting there can be half the fun. I mean, seriously, what's not to love about Emirates first class — you can grab a drink (or seven) at the bar, take a shower, choose from thousands of hours of entertainment, text friends, etc. I just can't bring myself to sleep much in Emirates first class, because the experience is so much fun!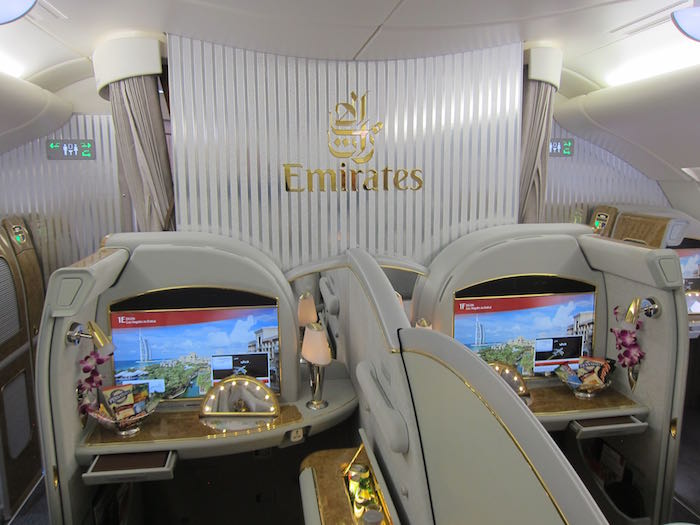 Emirates first class cabin A380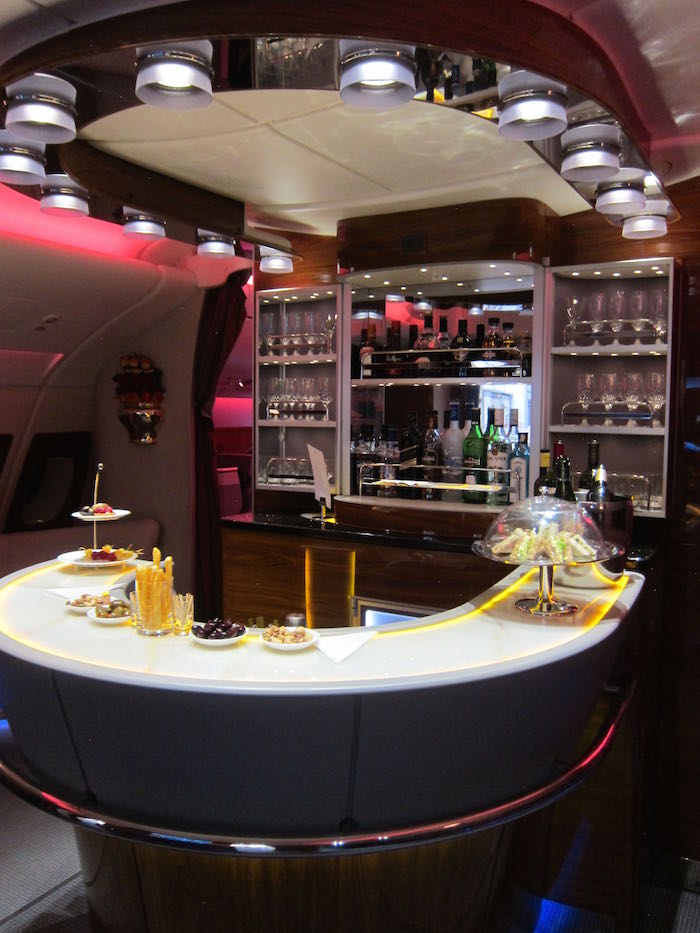 Emirates A380 business class bar
Which brings me to my travels last week. Over a seven day period I flew 35,000 miles.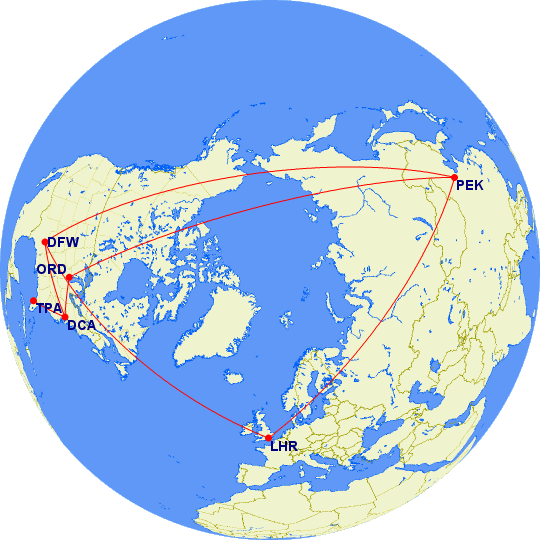 Now, I fly 400,000+ miles per year, but 35,000 miles in a week is a lot even for me. The good news is that the flying consisted almost exclusively of longhauls, as I flew to Beijing twice, and once even routed through Europe.
Given that I was flying an average of 5,000 miles per day, I figured I'd have a bit of a recovery period. Admittedly it's much easier to travel in first class than economy class, but regardless of which part of the plane you're sitting in, flying and timezones are exhausting.
There are always tips you hear about how to arrive at your destination most well rested, and they're certainly mostly true. For example, you should go to the gym, drink lots of water, not overeat, not drink alcohol, and adjust to local time as quickly as possible.
All that sounds nice in theory. Except often what we should do and what we actually do are two different things. Because what we should do often isn't fun.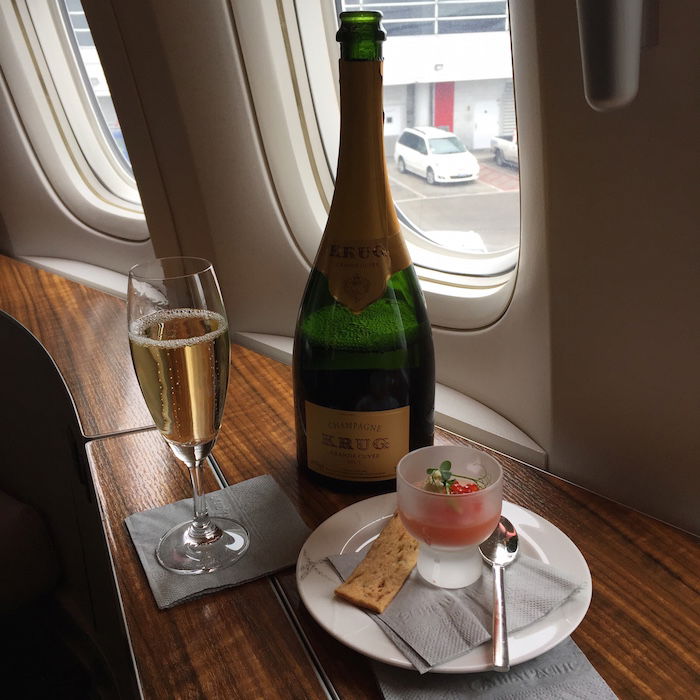 What's the fun in saying no to Krug in Cathay Pacific first class?
Which brings me to American's first class. The product is old, the food is borderline inedible, and the entertainment is lacking (that personally doesn't bother me)… yet I was so well rested after the flights. I don't remember the last time I got so much sleep on longhaul flights.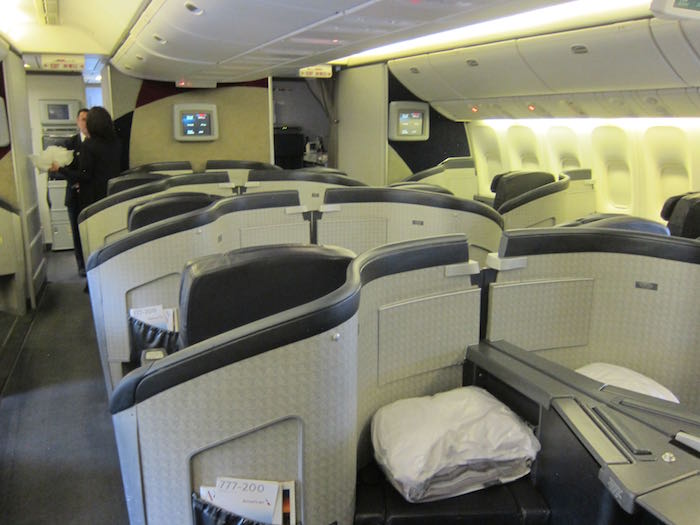 American 777 first class cabin
I slept for nearly 10 hours on the first American flight. And that was despite there not being a curtain between the galley and the cabin, and there being quite a bit of light. On the return flight I was quite angry that I "only" slept for six hours, which on any other airline would be a ton of sleep for me.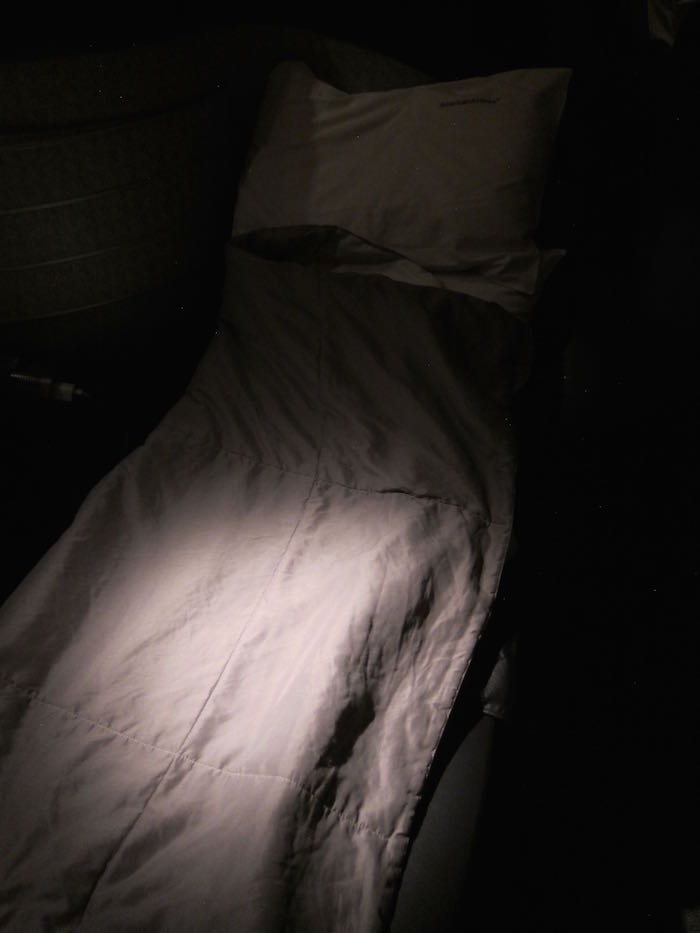 American first class turndown service
I guess my point is that if the goal of premium cabin travel is to arrive well rested, then I think the "worst" (or at least less good) products might just be the best.
Now, is someone going to pay as much to fly American first class as Emirates first class? Probably not. But it does make you look at what the "best" experience is a bit differently.
There's an idea for American's future marketing campaigns, maybe… 😉