There are endless articles out there with tips from "experts" about how to overcome jetlag. As someone who has flown millions of miles and has spent a countless number of nights in timezones very far away from home, I figured I'd share my take.
In addition to sharing some general tips for overcoming jetlag, I wanted to also talk about why I'm not as obsessed with getting over jetlag as others. Let me start by saying that this advice is intended primarily for people traveling for leisure, rather than those who are on whirlwind international business trips.
I don't buy into "traditional" jetlag advice
The way I view it, there's some traditional advice for avoiding jetlag that I don't follow. I'm not saying it's bad advice, but I just question why one should even bother. For example:
Already start to adjust to your new timezone days before you leave on your trip, by getting up progressively earlier or later — that seems like a lot of effort
Don't drink alcohol or eat on the plane, but rather go straight to sleep — okay, totally fine if you're flying economy, but you haven't been racking up all these miles with credit cards in order to drink water in Emirates first class, right? 😉
Change your watch to the local time at your destination as soon as you leave home, so you can start acclimating — fair enough, but that's not some magical pixy dust that's going to make you adjust… oh, and I also don't own a watch
Always stay on local time when you get to your destination, and don't nap — naps are kind of amazing, though, and who doesn't love an afternoon siesta?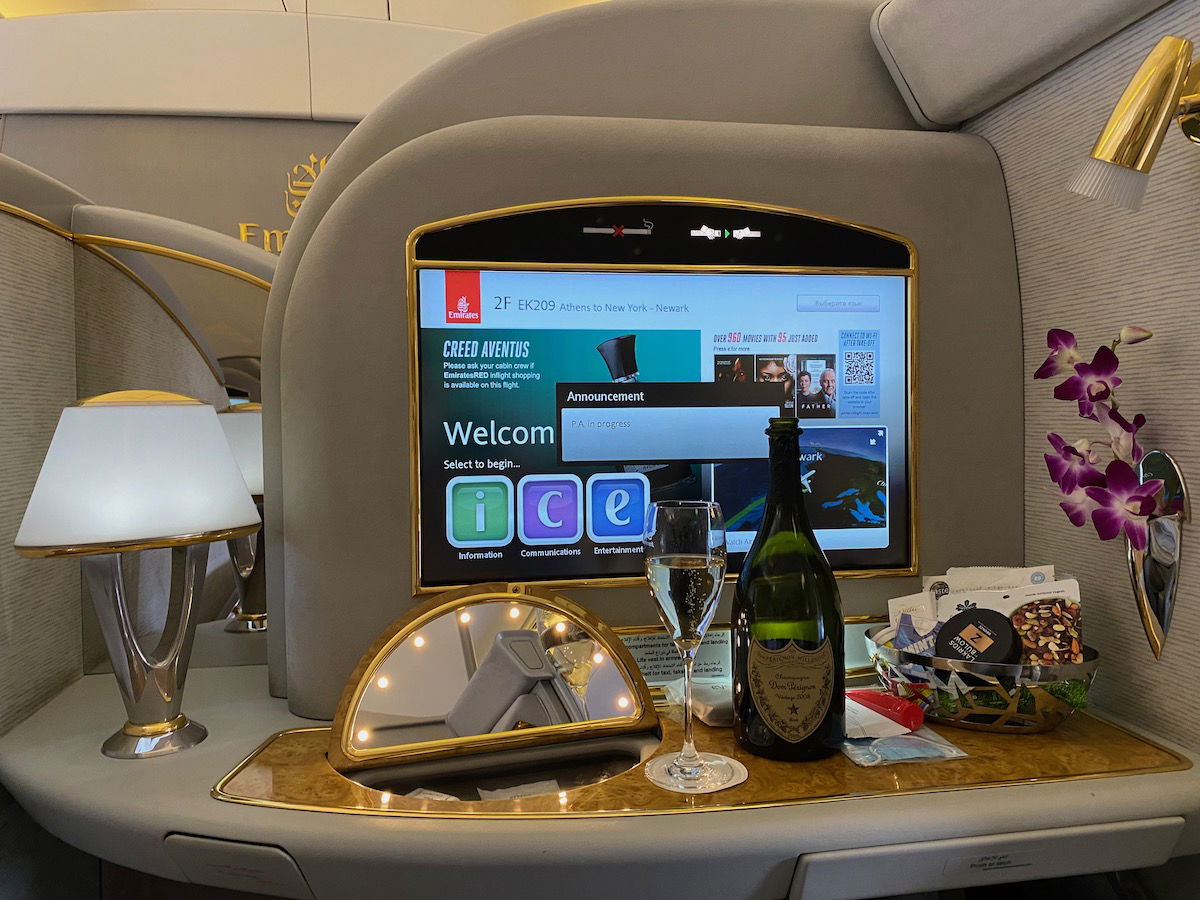 Why I'm not intimidated by jetlag
While I generally try to adjust to local time when traveling internationally, I'm not obsessed with it in quite the way other people are. Why?
I get up at 4-5AM when I'm at home, and I love being a morning person, so if I get up an hour or two earlier (or later than usual), it's not a big deal; I feel like jetlag advice is largely for people who are late risers, who don't want to get up early
I kind of love the feeling of being jetlagged; I love making a coffee at 3AM in my hotel room, getting some work done, going to the gym, and still being the first person at breakfast
I have the flexibility to work from anywhere, and I also work whenever I travel, so I try to have at least some of my day overlap with US business hours; since my travels aren't generally a "once in a lifetime" holiday where I have no work, I don't have the same obsession with being perfectly adjusted that many other people have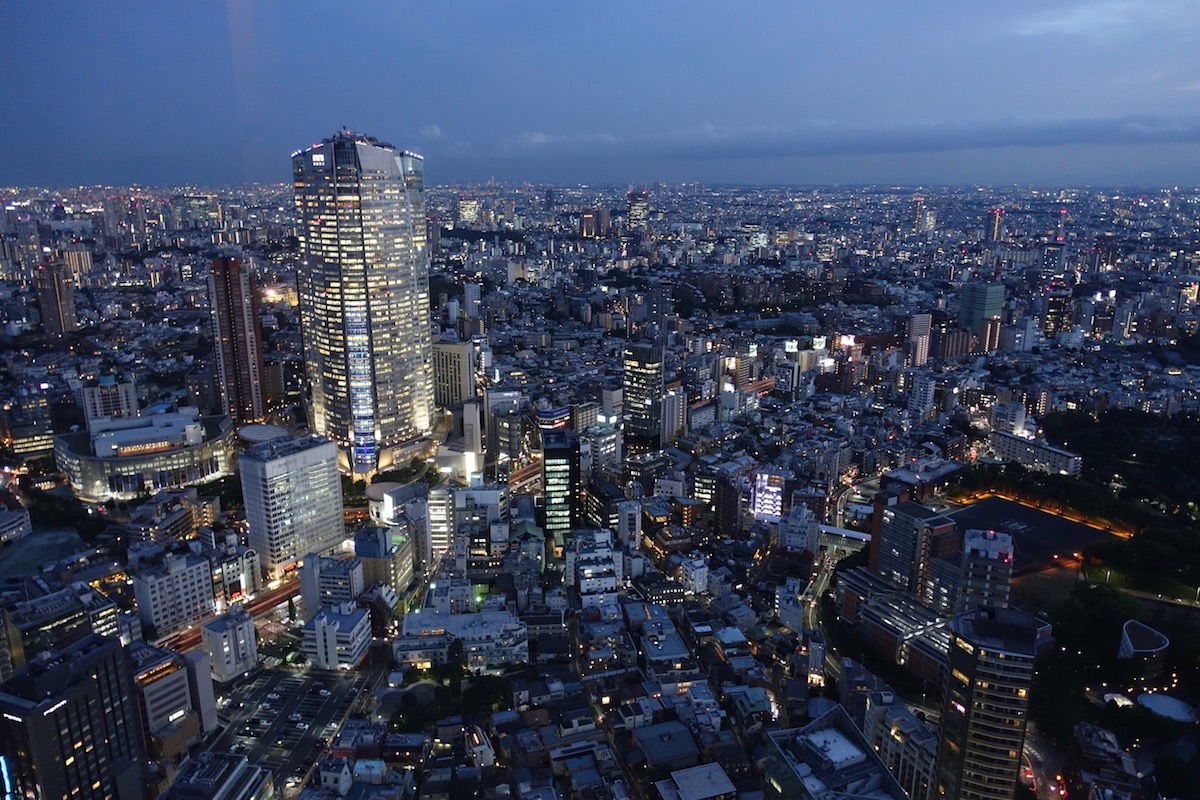 My tips & strategies for dealing with jetlag
With the above out of the way, I figured I'd share my tips and strategies for dealing with jetlag while in timezones that are far away from home. In no particular order…
Stay out of your hotel room as much as possible
If you're like me, your hotel room is also your office when traveling. But that's also a slippery slope. Your room might have a mediocre office desk and a very comfortable bed. So if you're anything like me, you might get off a long haul flight, then go sit at your desk in your room, and then slowly start working from bed, and then… zzzzz.
Therefore while adjusting to a new timezone, I always recommend staying out of your room as much as possible if you don't want to sleep. Get some fresh air and sightsee, go to the gym, or if you want to work, go to a coffeeshop, the hotel lobby, or the hotel club lounge, assuming you have access. This will help you avoid the temptation to sleep.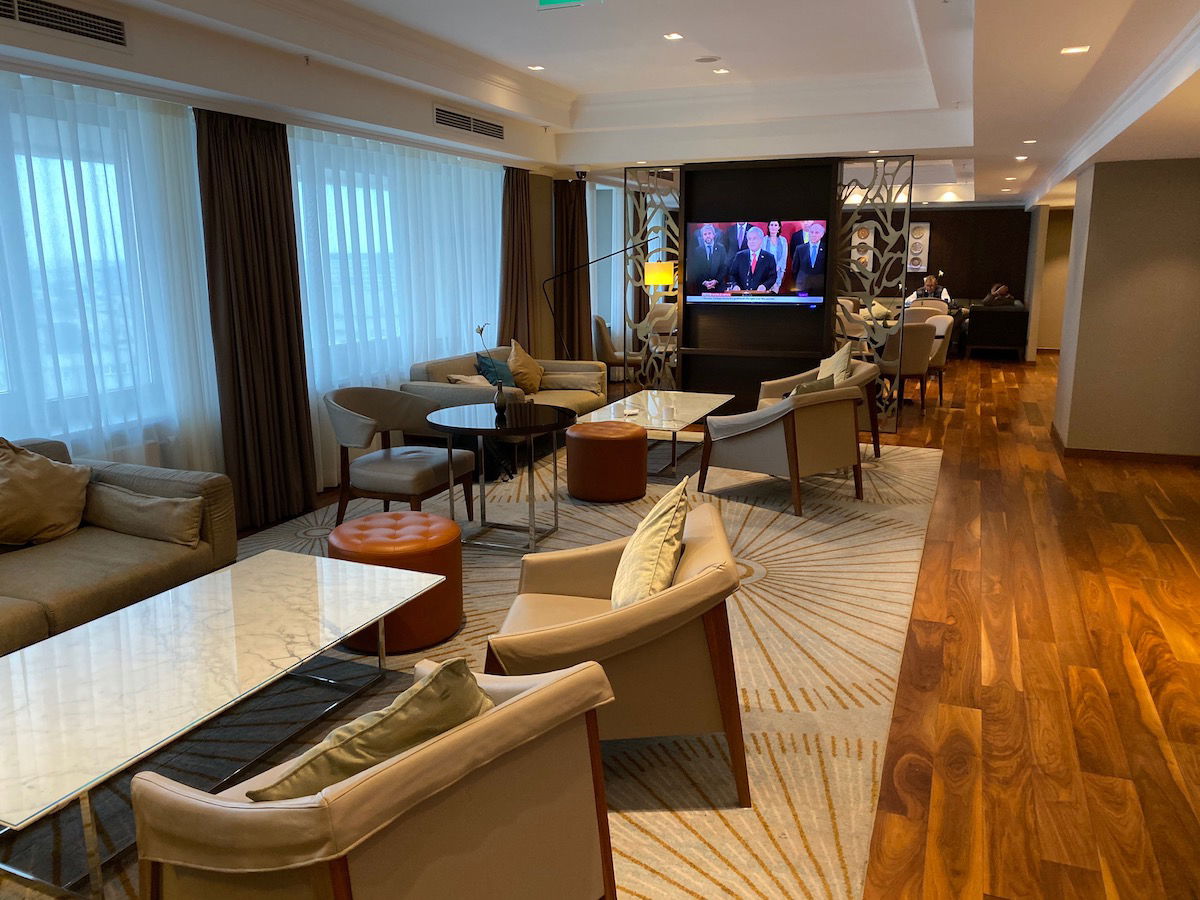 Don't nap after 2PM
This is quite possibly the most important point for me. Some people say you shouldn't nap at all when battling jet lag. I don't think that's necessary.
For example, if you have a long haul flight and land at your destination at 6AM, in my opinion you should nap so that you're refreshed. The key, though, is to avoid a nap late in the day. Based on my preferred schedule (getting up around 5AM, going to bed at around 9PM), I never nap after 2PM.
When I try to nap after 2PM that typically turns into a full-on slumber, and that's not good for adjusting timezones.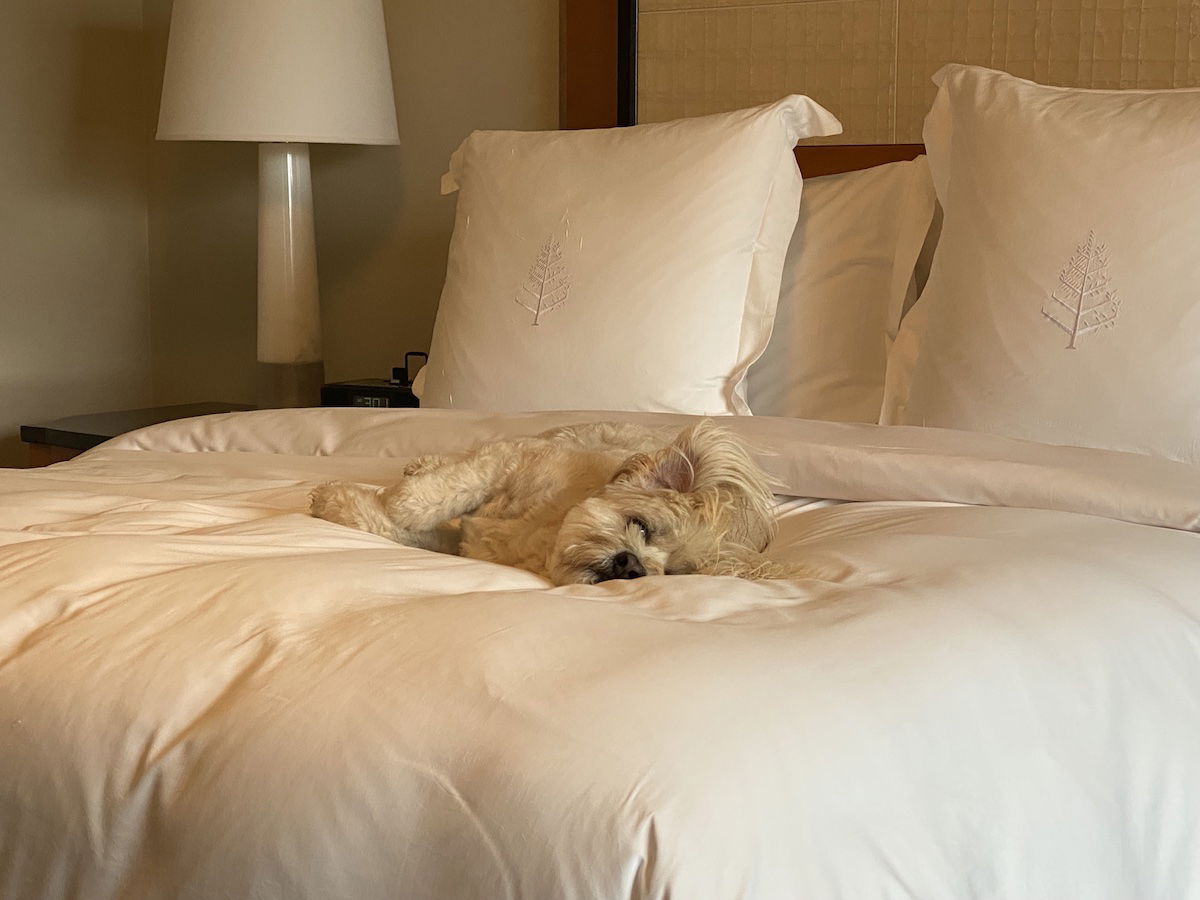 Use the power of caffeine
Others will disagree with me on this, but in this post I'm sharing my tips, so too bad. 😉 I love coffee in general, and in particular when traveling. When it's the afternoon on my first day at a new destination and I'm tempted to nap, I instead leave my hotel room and try to find a great cup of coffee somewhere.
That kills many birds with one stone — I get caffeine, fresh air, and I pass time.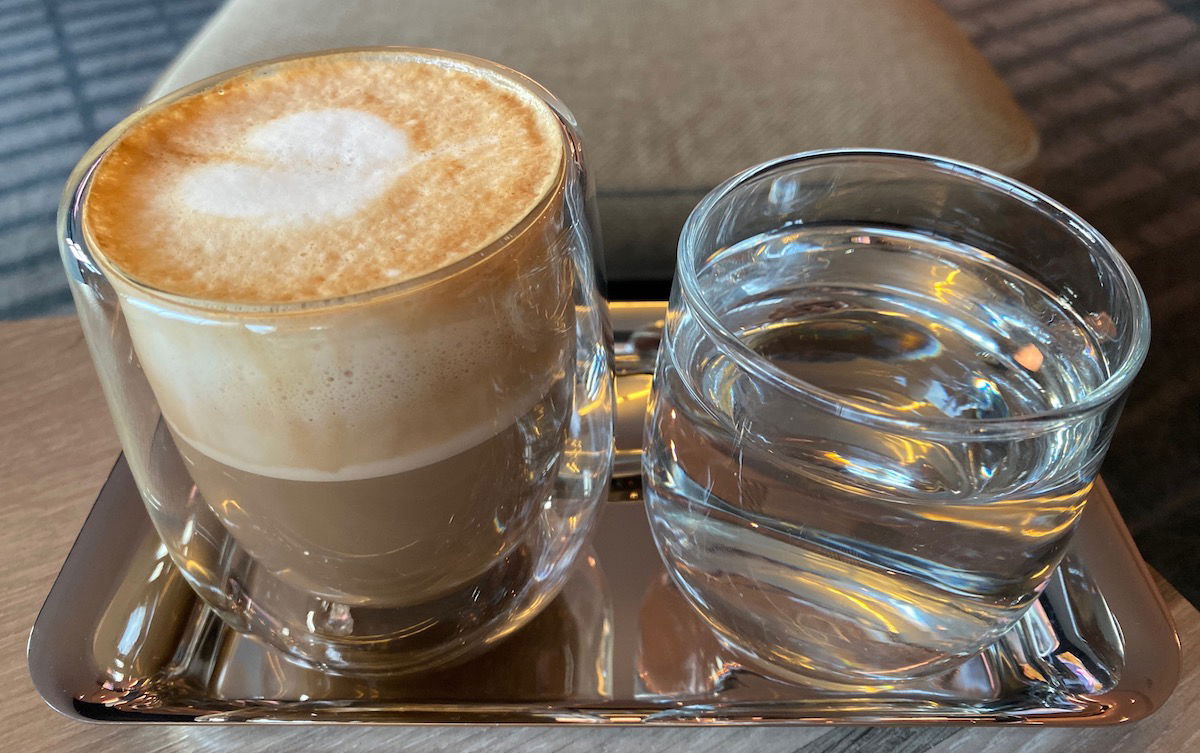 Don't leave your phone next to your bed when sleeping
Once you finally do fall asleep for the night and are trying to overcome jetlag, I recommend not putting your phone within easy reach from where you're sleeping. Why? When I wake up in the middle of the night I'm tempted to just look at my phone briefly, but once that happens, I'm wide awake. After all, life is continuing in my timezone back home, and I have all kinds of emails, messages, etc.
So instead I leave my phone face down and far away. I turn on a white noise app, and I can choose for how long I want it to play. For example, I might play it for six hours — then rather than looking at what time it is, I can tell by the noise whether six hours has passed since I fell asleep. I have a much easier time going back to sleep when I don't look at my phone.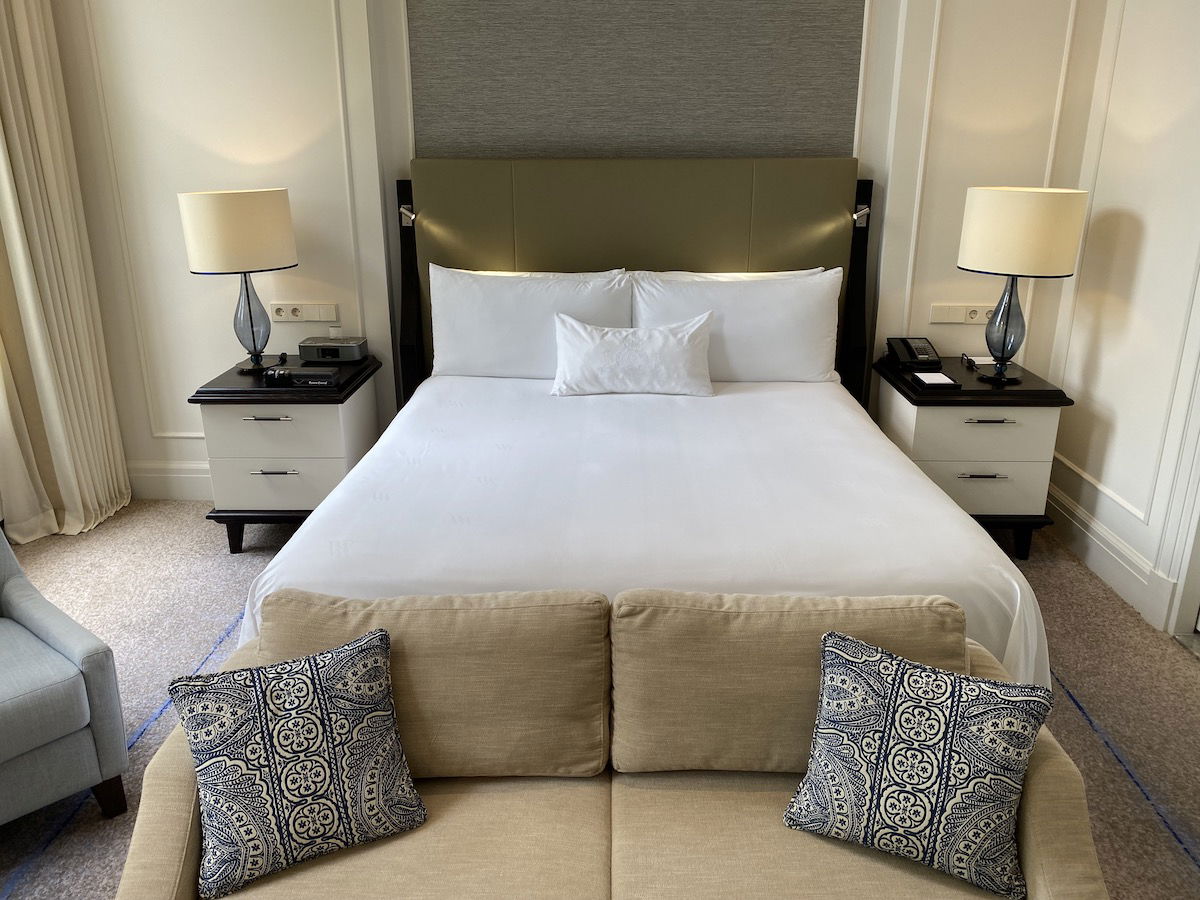 Being up at weird times isn't that bad
I hinted at this earlier, but I think it's worth emphasizing — being jetlagged isn't that bad, and on some level I'd encourage people to embrace it. Some of my fondest travel memories have involved wandering foreign streets in the middle of the night. There's something beautiful about being up before everyone, and watching the sun rise (if that's not something you'd usually do).
Sure, try to adjust to local time as much as you can, but don't beat yourself up if you don't get it exactly right. You can see a destination in a whole different way at off hours. For that matter, there's something really nice about taking an afternoon nap if you got up much earlier than usual. I especially love this in tropical destinations where it may be ridiculously hot in the afternoons.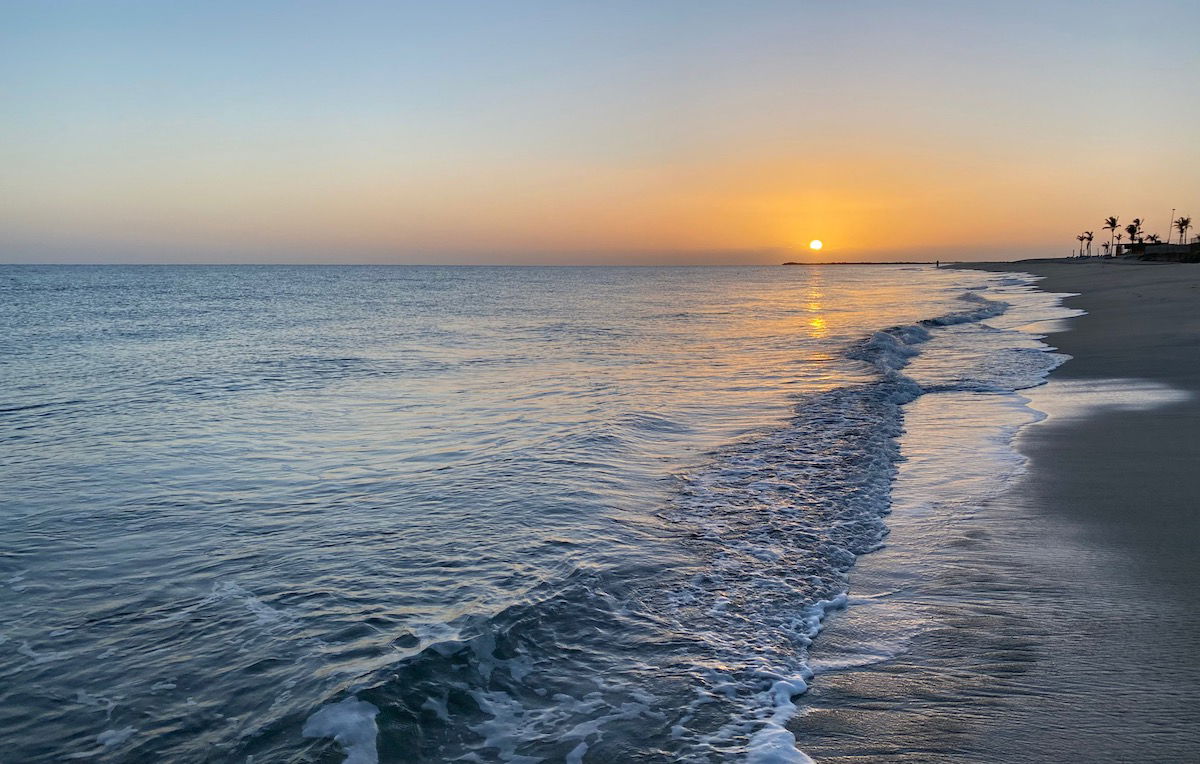 Pick your arrival times deliberately
I find that timing when I arrive at a destination can have a big impact on how I do with jetlag. Coming from the East Coast of the United States, here are my general preferences for the time at which I like to arrive at destinations:
For Europe, I like to arrive as late in the morning or early in the afternoon as possible; this allows me to avoid napping the first day, and then I'm deliriously tired by bedtime, and get a good night of sleep
For the Middle East and Africa, I prefer to arrive in the early evening; it has usually been a very long travel day, and my best bet is to have dinner or take a walk, then go to sleep, and then wake up early the next morning (as usual)
For most of the rest of Asia I don't have that strong of a preference one way or another, since it's such a massive time change, and it's going to be a struggle no matter what; I generally prefer an early morning arrival with the possibility of a nap, assuming my hotel room is ready, but that's a whole different adventure
For "deep" South America you have to take a long flight but the timezone hasn't really changed, so I prefer taking an overnight flight to travel as efficiently as possible, and then I'll try to take a nap early on my first day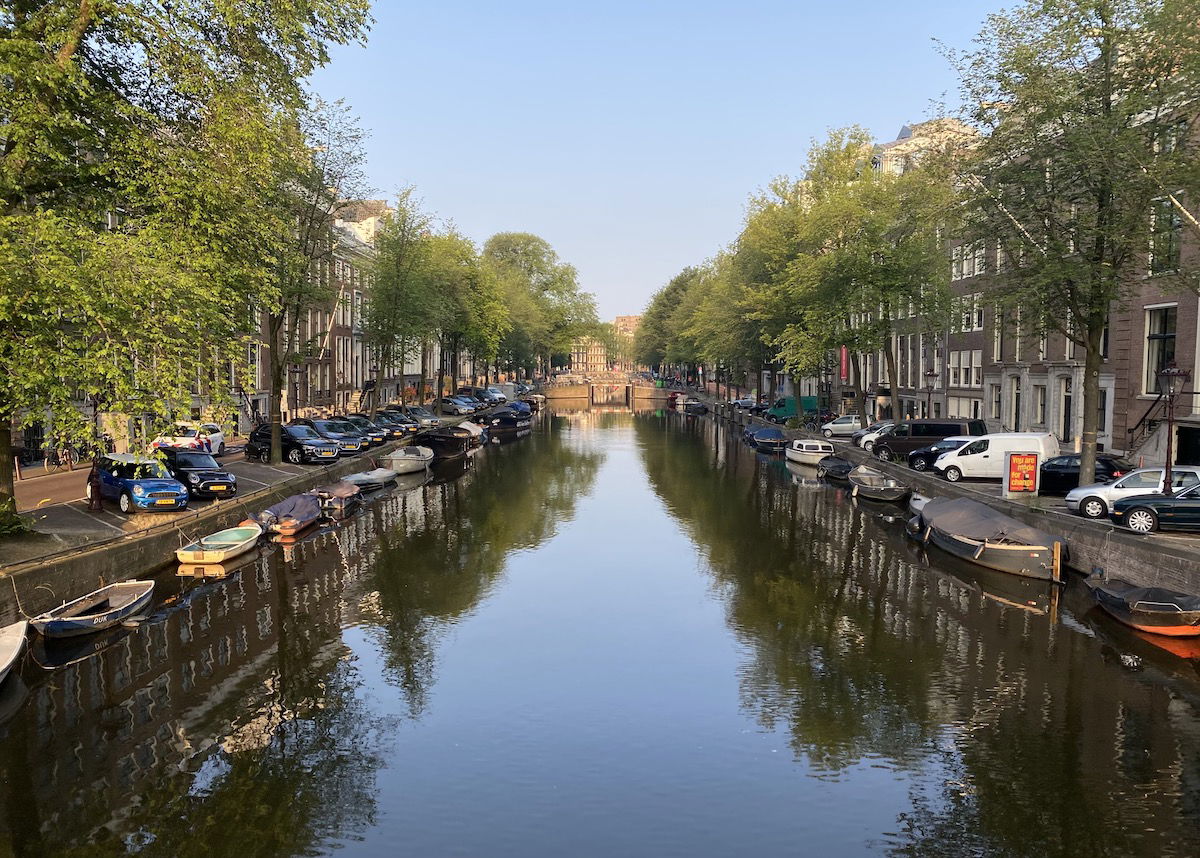 Enjoy your flights
This counters typical jetlag advice, but OMAAT is largely about helping people maximize their rewards to travel in comfort. Maybe I'm just still a kid at heart, because the prevailing "beating jetlag" thought process seems to be to board a plane, not eat or drink anything, and go straight to sleep.
Not only do I struggle sleeping when there's a meal service (because of the noise, smell, lights, etc.), but for that matter a large part of what I love about first & business travel is the inflight service, especially on top airlines.
So while this perhaps isn't great jetlag advice, by all means enjoy and maximize a flight if you're looking forward to it. Have some great food and drinks, take a nap (or don't), and you can figure out your jetlag situation when you're on the ground. Of course this assumes that you're traveling for leisure, and aren't traveling for business and need to hit the ground running on arrival.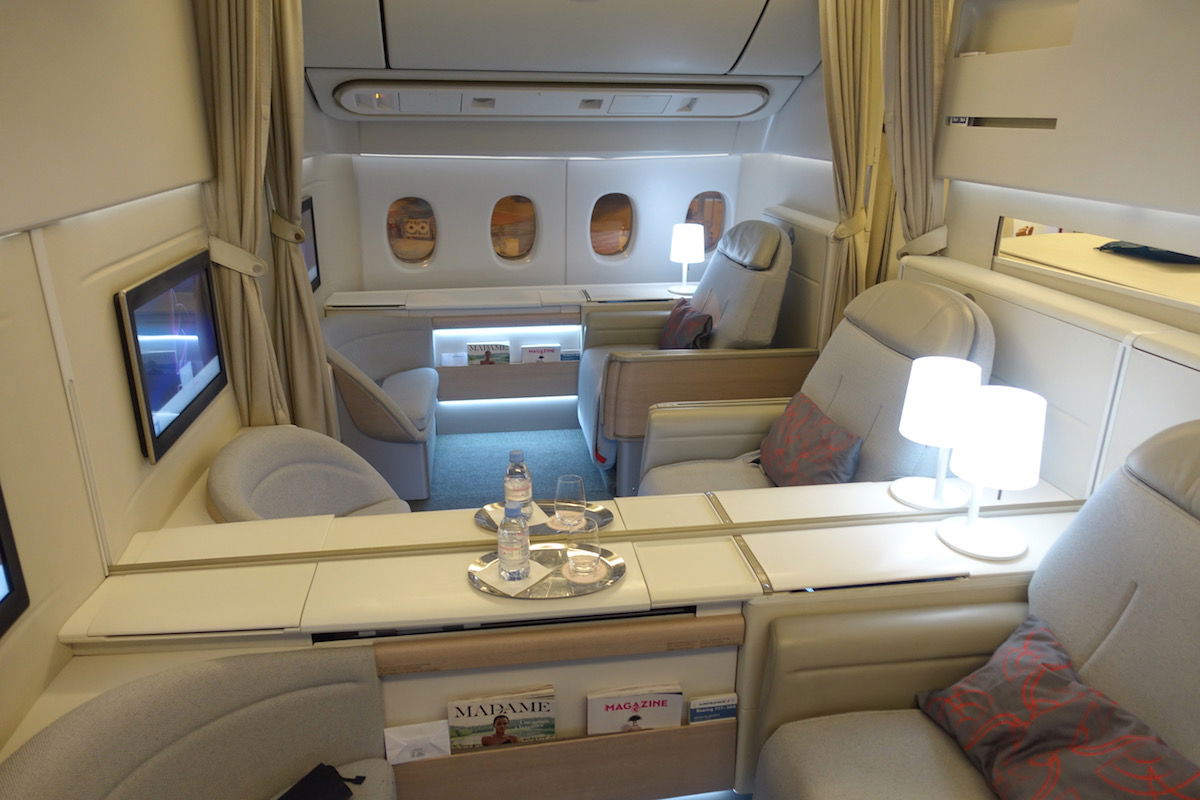 Bottom line
I've certainly done my fair share of long haul travel over the years, and the above is my general approach to dealing with jetlag. As you can tell, I don't pursue a "zero jetlag" strategy, but rather try to find a happy middle ground. I'm a very early riser anyway, so if I get up an hour or two earlier or later, it doesn't really matter to me. If anything, I hate when I get up at 8AM or later, since I feel like I've already wasted half of the day (yes, I'm weird).
Personally when trying to adjust to a new timezone I try to stay out of my hotel room as much as possible, drink coffee (and use finding a good cup of coffee as an activity any hour of the day), avoid afternoon naps (and embrace morning naps), put my phone far away from me when sleeping, etc.
What's your strategy for dealing with jetlag when traveling?