It's always fun to discuss travel etiquette on the blog, as it generates some interesting conversations, with differing perspectives. I often get asked if there's a dress code when flying in first class (whether domestic or international), and if one should dress up when sitting in the pointy end of the plane. In this post I wanted to share my thoughts, and I look forward to hearing how OMAAT readers feel.
What you should and shouldn't wear on a plane
Personally I think the same clothing "etiquette" rules should apply in economy, business, and first class. I'm pretty easy going, so I think:
You should wear clean and non-smelly clothes (and even beyond the clothes, make sure you don't smell bad)
You should cover everything that needs to be covered (people have vastly differing opinions of what that entails, but at an absolute minimum, cover your private parts)
You should follow cultural norms for the place you're flying to & from; for example, Saudia has at least historically required women to cover their arms and legs, and has prohibited men from wearing shorts
Ideally wear close-toed shoes, but if you choose not to, please make sure your feet don't smell and aren't unpleasant to look at (self-selection is tricky here, because presumably people who don't take care of their feet don't realize how off putting that can be to others, but I digress)
I'd say these are half rules and half etiquette tips, and they should apply regardless of the class of service you're traveling in. I think the trickiest of the above is the one about covering everything that needs to be covered. That's roughly in line with the dress code most airlines have, but it's often used subjectively to kick people off planes, and it's also disproportionately used against curvier women.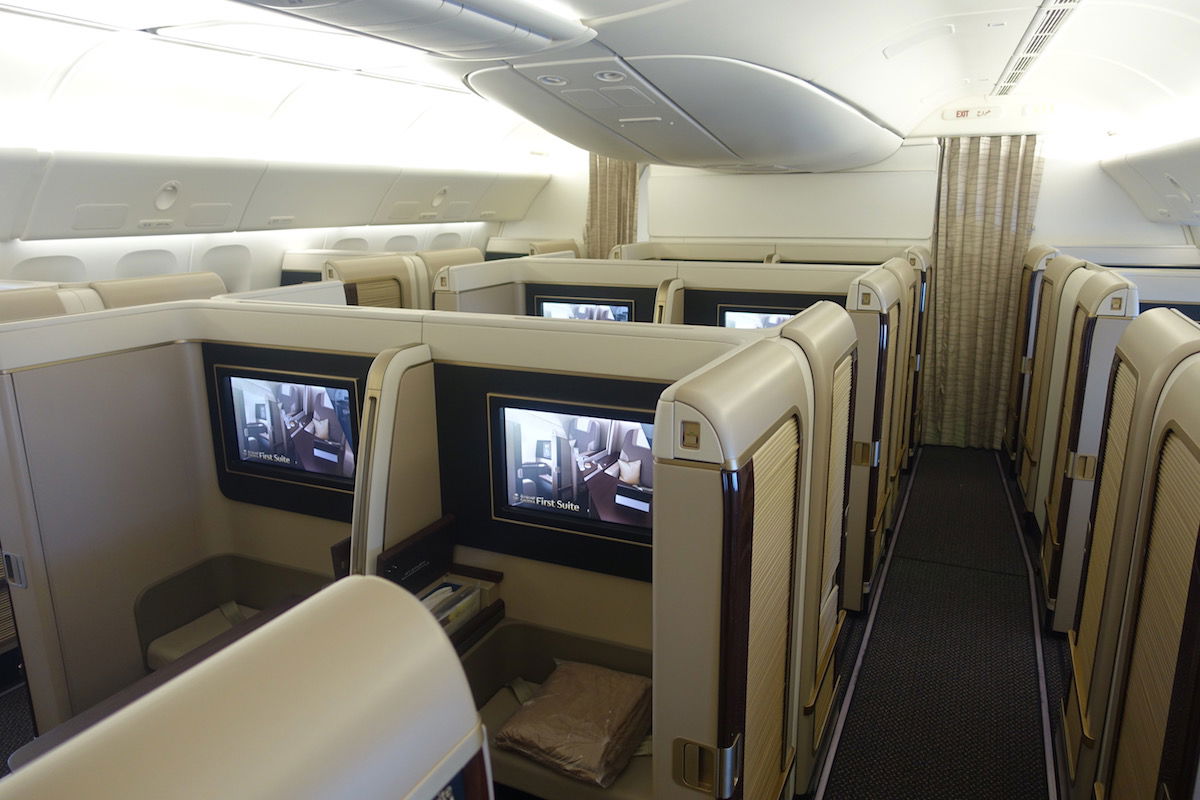 Why you shouldn't have to "dress up" to fly first class
A lot of people choose to dress up when they fly in premium cabins. I totally respect that and see why they do it. I also hope that they respect when other people choose not to.
Let me make the simple case for why you shouldn't feel like you need to dress up to fly. If you're expected to "dress the part" in first class, why do airlines distribute pajamas and slippers, and encourage you to change into them before takeoff? For those who believe you should have to dress up to fly, do you oppose changing into them?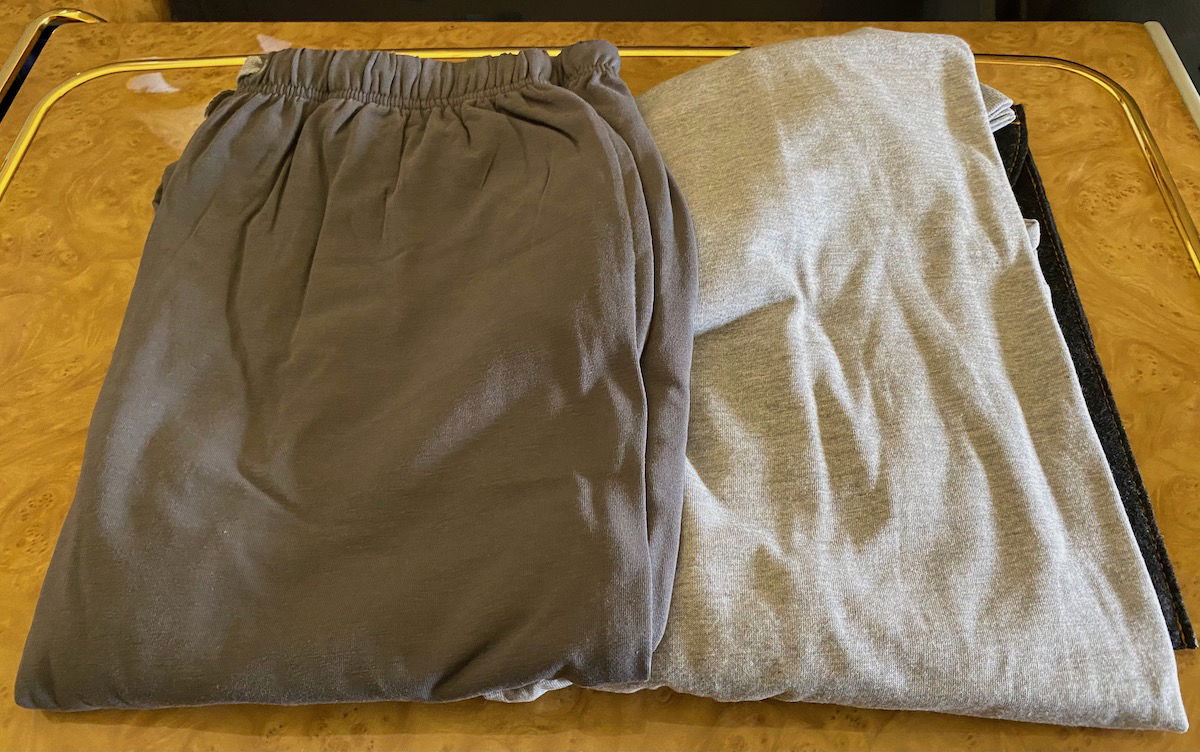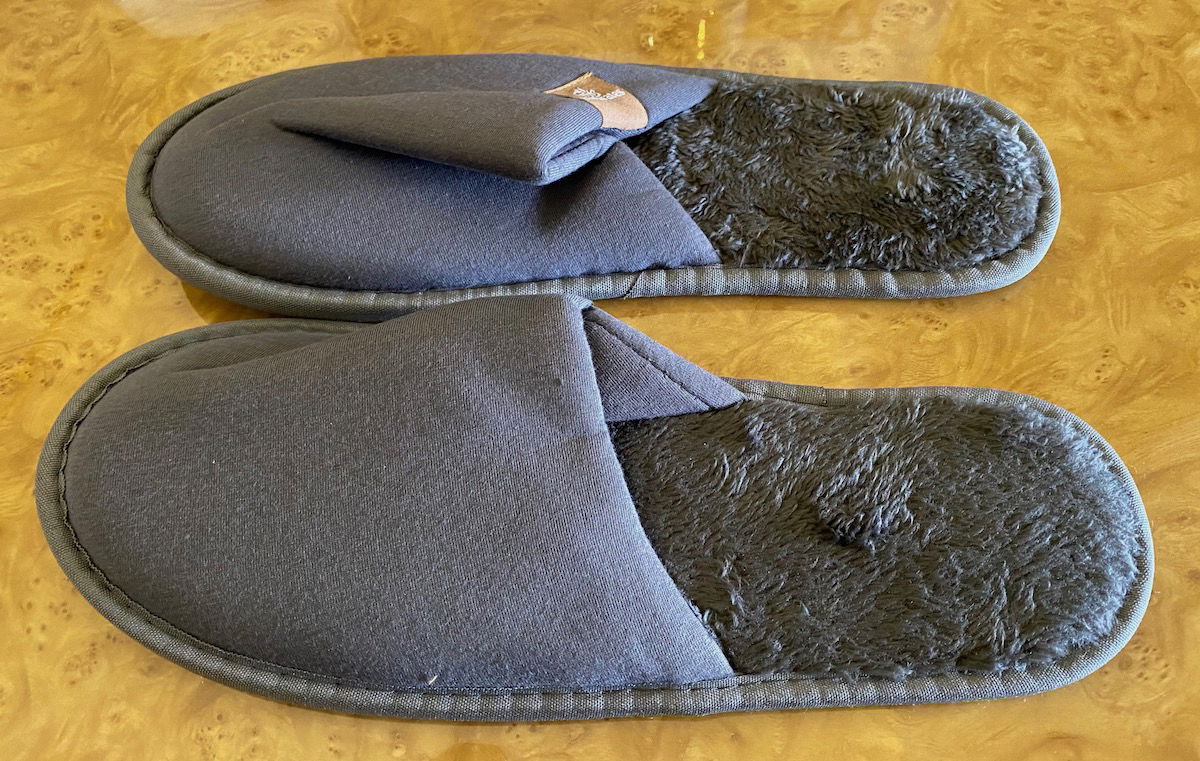 A lot of people like to draw parallels to dining in top restaurants, etc., though last I checked, most restaurants don't give you pajamas and slippers to change into before your meal. I'll take it a step further — where else in the world can you change into pajamas, enjoy some caviar, and then walk to a bar, all at 35,000 feet?! It's pretty flippin' awesome, isn't it?
Some people like to reference the "good old days" of flying, where people dressed up. I don't know how many decades we're going back with that argument, but if we're going to go back several decades, then it's important to recognize that flying was a completely different mode of transportation then.
50 years ago airplanes weren't sleeping quarters, but rather they were restaurants, social clubs, and cigar bars. Flying also wasn't something that many people did weekly, but rather something that was rarer, and inflation adjusted, significantly more expensive. Every aspect of the flying experience — from first class to economy — is different than back in the "good old days." In some cases it's for the better (hello Emirates A380 first class shower!) and in some cases it's for the worse (hello US-based airlines!).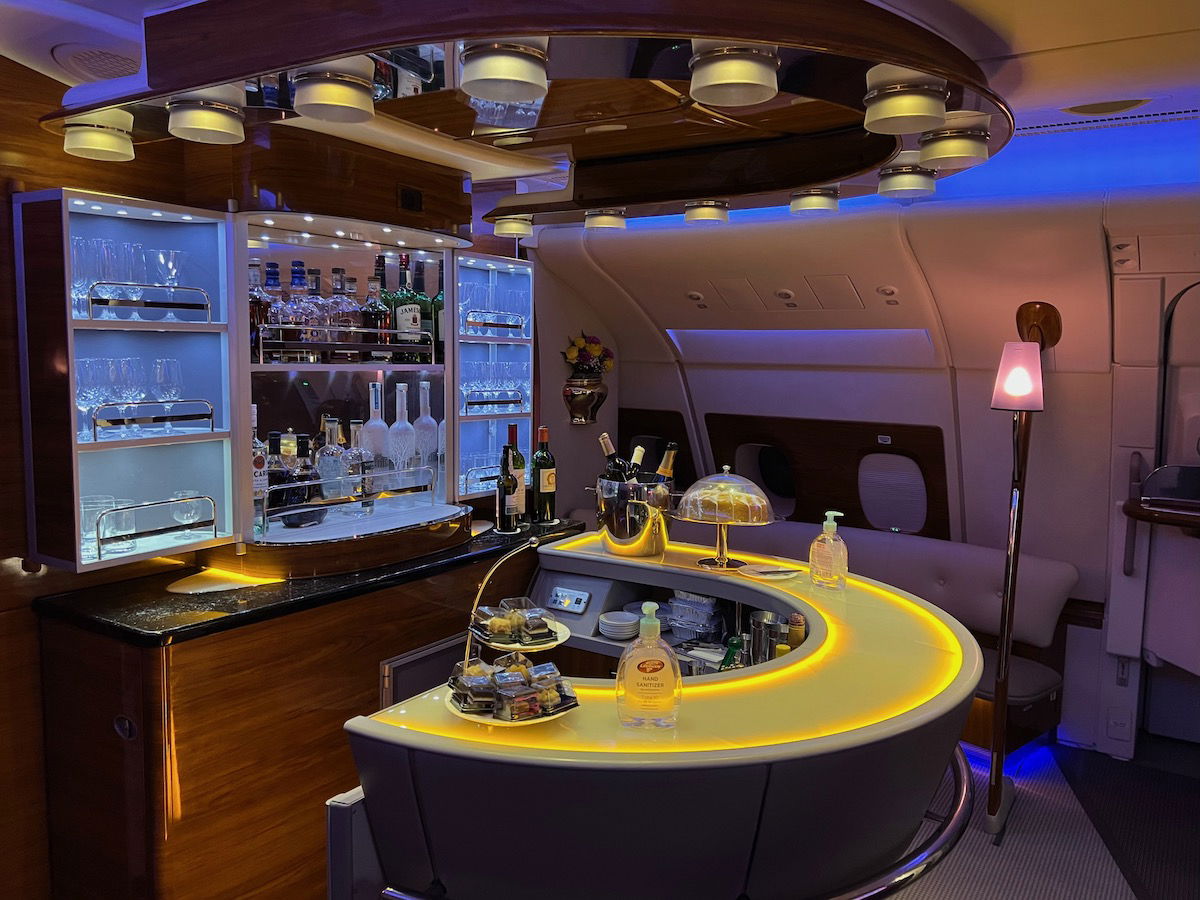 What do I wear when flying?
I'm by no means suggesting that anyone should take fashion advice from me (well, at least not most people), but for anyone curious, I generally wear athleisure-type clothes when I fly. I usually wear sweats that could look like dress pants if you don't look closely, a comfortable sweater, a workout shirt, and dressier shoes.
I don't care whether I'm flying Spirit's Big Front Seat or Emirates first class, that's my go-to. It's incredibly versatile, regardless of the temperature, whether I want to sleep or sit up, and it doesn't wrinkle.
Why don't I wear dressier clothes on planes? I'm usually traveling with just a carry-on, and I want to preserve the nicer clothes for when I'm actually on the ground. Nothing wrinkles clothes quite like wearing them on a plane, and then add in the risk of spills, and it's a bad combination.
Bottom line
I respect everyone's right to dress how they want on a plane, whether that's in a suit or (clean) casual clothes. Personally I don't follow the logic of those who are horrified by people dressing down for a long flight, when many airlines encourage passengers to change into pajamas and slippers once they're onboard.
What's your approach to dressing when flying? Do you dress up when flying in a premium cabin?