In the interest of full disclosure, OMAAT earns a referral bonus for anyone that's approved through some of the below links. Citi is an advertising partner of OMAAT. These are the best publicly available offers (terms apply) that we have found for each product or service. Opinions expressed here are the author's alone, not those of the bank, credit card issuer, airline, hotel chain, or product manufacturer/service provider, and have not been reviewed, approved or otherwise endorsed by any of these entities. Please check out our advertiser policy for further details about our partners, and thanks for your support!
While many long-time OMAAT readers are familiar with the ins and outs of redeeming miles with an assortment of programs, there isn't a day that goes by that we don't get a question about how to redeem miles with one airline or another.
I wrote a post right after the merger with US Airways with the details of redeeming American AAdvantage miles, but it's been a few years, and some things have changed, so I figured it was worth an update.
Once you know the rules, it's pretty easy to use American miles, so I thought I'd go through the main points of the program, at least on the redemption side.
Redeeming AAdvantage miles for travel on American
If you're traveling exclusively on American, AAdvantage does offer increased availability for their "AAnytime awards," which start at double the cost of "SAAver" awards.

AAnytime awards require a downright excessive number of miles, in my opinion, and don't make sense unless you have a ton of miles and extremely limited flexibility.
So for the purposes of this discussion, we're going to assume that you're only interested in saver awards.
As far as the other rules are concerned, AAnytime and SAAver awards are equivalent, but I thought this was a good distinction to clarify up front.
Redeeming AAdvantage miles on oneworld and other partner airlines
One of the main tricks to finding saver level award space is to leverage partners as much as possible. American's award availability has been incredibly stingy to the point of being embarrassing the past few years.
They're not even good about releasing unsold space to award inventory just prior to departure anymore, so it's generally pretty depressing in premium cabins.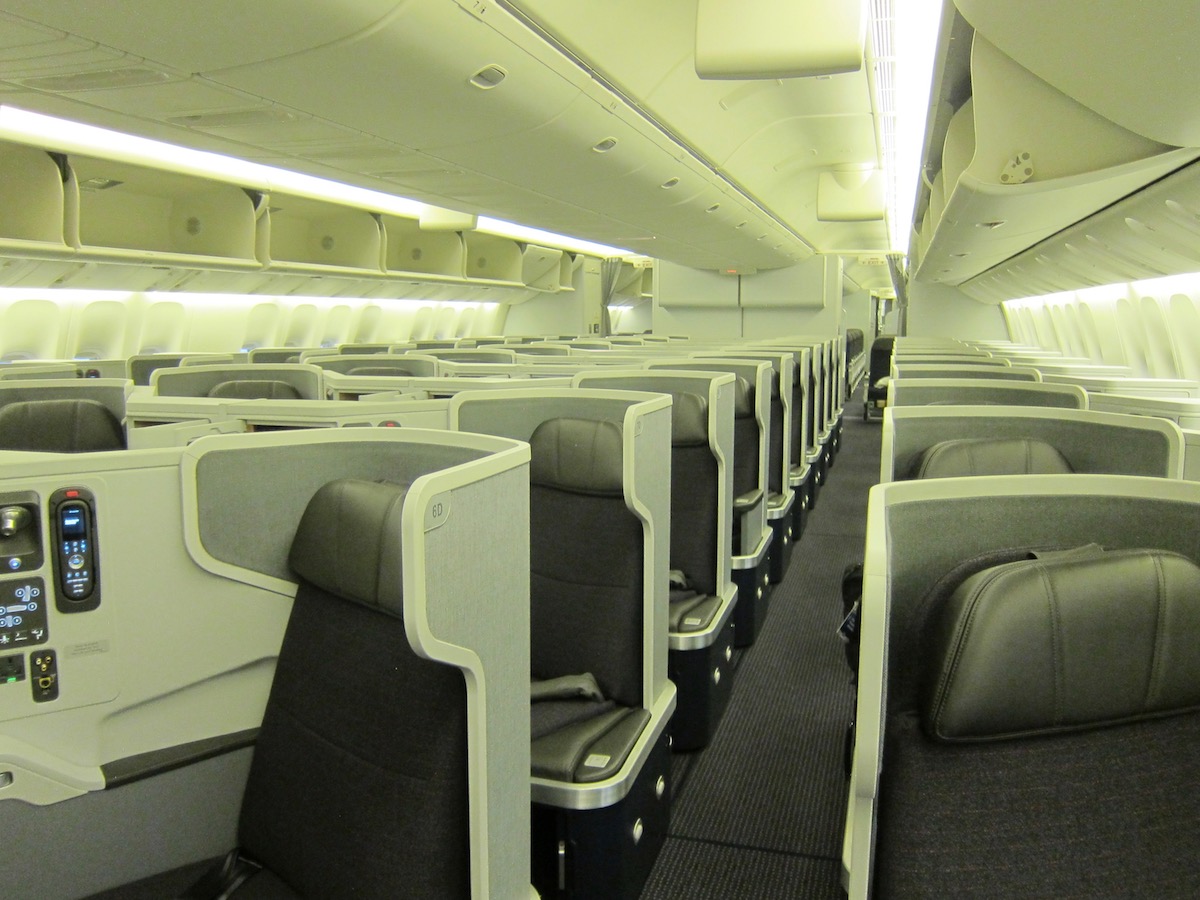 American international business class 
Fortunately, AAdvantage miles can be redeemed on all oneworld carriers, which gives you a good chunk of airlines to choose from:
| | | | |
| --- | --- | --- | --- |
| American Airlines | Iberia | Qatar Airways | SriLankan Airlines |
| British Airways | Japan Airlines | Royal Air Maroc | Cathay Dragon (oneworld affiliate) |
| Cathay Pacific | Malaysia Airlines | Royal Jordanian | Fiji Airways (oneworld connect member) |
| Finnair | Qantas | S7 Airlines | |
As well as the following partner carriers (with some caveats that we'll get into later):
| | | | |
| --- | --- | --- | --- |
| Air Tahiti Nui | China Southern Airlines | GOL Airlines | Seaborne Airlines |
| Alaska Airlines/Horizon Air | Etihad Airways | Hawaiian Airlines | |
| Cape Air | Fiji Airways | Interjet | |
How to find AAdvantage award availability
While you can use your American miles for any of the above partners, not all these carriers show up on aa.com.
It's also worth noting aa.com won't show complicated routings. You're allowed to make multiple connections, and can have very long layovers on international itineraries (up to 23 hours and 59 minutes), but the website won't display those options by default.
You can still redeem your miles for flights that don't display on the website, you just need to search elsewhere, and then call reservations with your preferred flights.
My favorite places to search for award space on oneworld carriers are as follows, though many of these will also display on ExpertFlyer:
For non-oneworld partners it's a bit trickier, and in many cases you'll need to call:
Fortunately, AA agents are competent for the most part (at least at searching space), so calling shouldn't be too painful.
American has a zone-based award chart
Programs with a "zone-based" chart charge a given number of miles for awards between two regions. American defines their regions as follows:
AAdvantage Award Zone:
Countries Included:
North America
U.S. (including Hawaii and Alaska), Canada, Mexico, Bermuda, The Bahamas and the Caribbean
Central America or
South America Zone 1
Belize, Colombia, Costa Rica, Ecuador, El Salvador, Guatemala, Honduras, Nicaragua, Panama, Peru, Venezuela
South America Zone 2
Argentina, Bolivia, Brazil, Chile (excluding Easter Island), Paraguay, Uruguay
Europe
Albania, Armenia, Austria, Azerbaijan, Belarus, Belgium, Bosnia-Herzegovinia, Bulgaria, Canary Islands, Croatia, Cyprus, Czech Republic, Denmark, Estonia, Finland, France, Georgia, Germany, Gibraltar, Greece, Greenland, Hungary, Iceland, Ireland, Italy, Latvia, Lithuania, Luxembourg, Macedonia, Malta, Moldova, Montenegro, Netherlands, Norway, Poland, Portugal, Romania, Russia, Serbia, Slovakia, Slovenia, Spain, Sweden, Switzerland, Turkey, Ukraine, United Kingdom, Yugoslavia
Middle East
Bahrain, Egypt, Iran, Iraq, Israel, Jordan, Kuwait, Lebanon, Oman, Qatar, Saudi Arabia, United Arab Emirates
Indian Subcontinent
Bangladesh, India, Kazakhstan, Maldives, Nepal, Pakistan, Sri Lanka, Turkmenistan, Uzbekistan
Africa
Algeria, Angola, Benin, Botswana, Burkina Faso, Burundi, Cameroon, Cape Verde, Central African Republic, Chad, Democratic Republic of Congo, Equatorial Guinea, Eritrea, Ethiopia, Gabon, Gambia, Ghana, Guinea, Guinea Bissau, Ivory Coast, Kenya, Lesotho, Liberia, Libya, Madagascar, Malawi, Mali, Mauritania, Mauritius, Melilla, Morocco, Mozambique, Namibia, Niger, Nigeria, Republic of Congo, Reunion, Rwanda, Senegal, Seychelles, Sierra Leone, Somalia, South Africa, Sudan, Swaziland, Tanzania, Togo, Tunisia, Uganda, Zambia, Zimbabwe
Asia Zone 1
Japan, Korea, Mongolia
Asia Zone 2
Brunei, Cambodia, China, Hong Kong, Indonesia, Malaysia, Myanmar, Philippines, Singapore, Taiwan, Thailand, Vietnam
South Pacific
Australia, Easter Island, Fiji, French Polynesia, New Caledonia, New Zealand, Papua New Guinea, Republic of Tonga, Republic of Vanuatu, American Samoa and Samoa
So if you're wondering how many miles it will cost you to travel between Nashville and Shanghai, just look at the chart for flights between the US and China.
We get a surprising number of questions about this, but your domestic and short-haul flights are including in the mileage cost of a zone-based award (pending availability, of course).
There is one huge exception with AAdvantage though:
American generally doesn't allow you to transit via a third region
This is honestly the most maddening and, in my opinion, stupid rule out there.
American has a variety of routing restrictions, which limit how you can structure your award itinerary. This includes rules about Maximum Permitted Mileage on award tickets, and AAdvantage requires the "significant" carrier in an itinerary to publish a fare in order for a routing to be valid.
The "no third region" rule grinds my gears because it seems to mainly be based on old relationships, and doesn't take into account the current route network. So you can't connect in Asia on the way to Australia, for example, even though every other legacy carrier would allow the routing.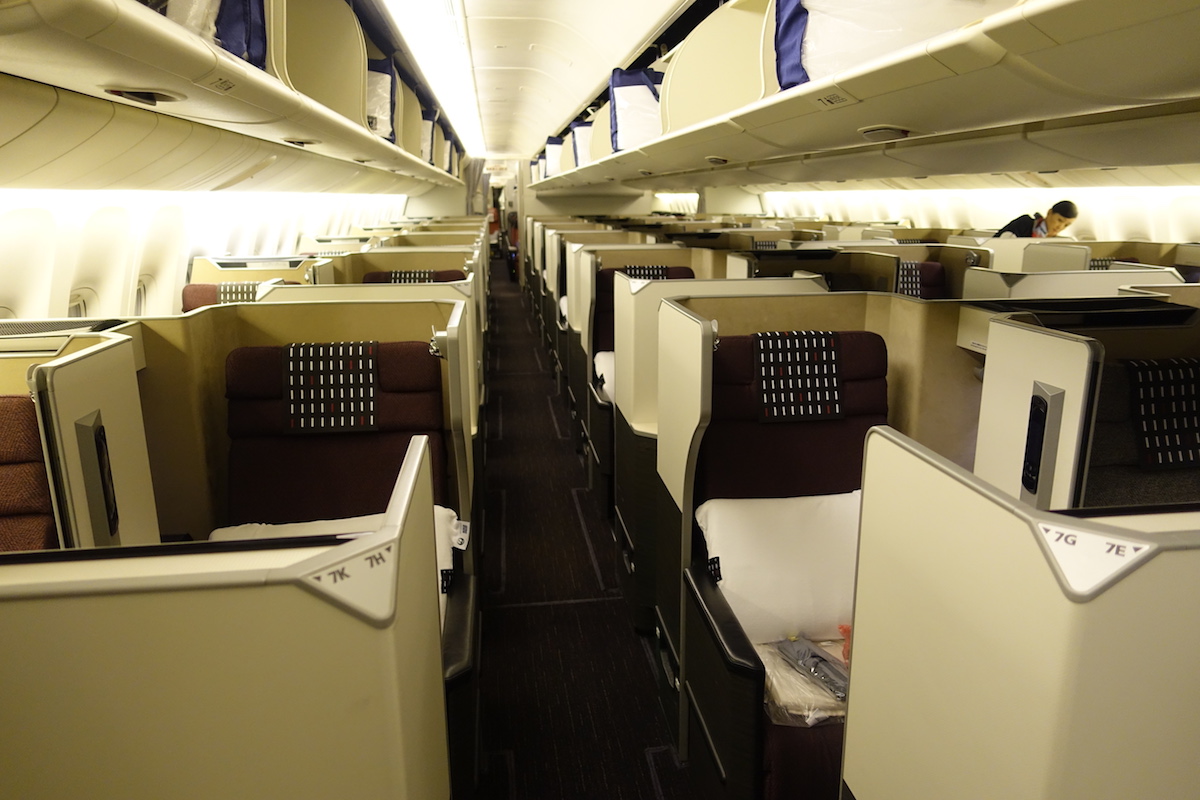 JAL business class
Want to travel between the two oneworld hubs of Santiago and Hong Kong? You literally can't on a single award.
There are, however, a few exceptions to the rule:
Traveling Between:
And:
Third-Region Connection Allowed In:
North America
Central America or
South America Zone 1
North America
South America Zone 2
North America
Europe
North America
Middle East
Europe
North America
Indian Sub Continent
Europe
Hong Kong*
Middle East
North America
Africa
Europe
Doha*
Abu Dhabi*
North America
Asia Zone 1
North America
Asia Zone 2
Asia Zone 1
North America
South Pacific
Central America or
South America Zone 1
South America Zone 2
Central America or
South America Zone 1
Europe
Central America or
South America Zone 1
Indian Sub Continent /
Middle East
Europe
Central America or
South America Zone 1
Africa
Europe
Central America or
South America Zone 1
Asia Zone 1
Central America or
South America Zone 1
Asia Zone 2
Central America or
South America Zone 1
South Pacific
South America Zone 2
South America Zone 2
Europe
South America Zone 2
Indian Sub Continent /
Middle East
Europe
South America Zone 2
Africa
Europe
Doha*
South America Zone 2
Asia Zone 1
South America Zone 2
Asia Zone 2
South America Zone 2
South Pacific
Europe
Indian Sub Continent /
Middle East
Europe
Africa
Doha*
Abu Dhabi*
Europe
Asia Zone 1
Asia Zone 2
Doha*
Abu Dhabi*
Europe
Asia Zone 2
Doha*
Abu Dhabi*
Europe
South Pacific
Asia Zone 1
Asia Zone 2
Doha*
Abu Dhabi*
Indian Sub Continent /
Middle East
Asia Zone 1
Asia Zone 2
Indian Sub Continent /
Middle East
Asia Zone 2
Indian Sub Continent /
Middle East
South Pacific
Asia Zone 2
Africa
Asia Zone 1
Asia Zone 2
Doha*
Abu Dhabi*
Africa
Asia Zone 2
Doha*
Abu Dhabi*
Africa
South Pacific
Abu Dhabi*
Asia Zone 1
Asia Zone 2
Asia Zone 1
South Pacific
Asia Zone 2
Asia Zone 2
South Pacific
The "Doha" exception is specifically for flights on Qatar Airways, and you must both arrive and depart Doha on Qatar to take advantage of this rule.

Qatar Airways first class lounge, Doha
Similarly, the "Hong Kong" exception is specifically for flights on Cathay Pacific, and you must both arrive and depart Hong Kong.
And as of April 2019 you can connect in Abu Dhabi as well, provided you're flying Etihad.
It's also worth noting you can't double dip — a routing from the US to Europe to Doha to South Africa won't price as a single award.
Stopovers, open-jaws, and one-ways
American no longer allows stopovers on award tickets. Period.
You can have connections of less than 24 hours on international itineraries, but that's it.
However, you can have open-jaws to your heart's content, given AAdvantage prices all awards as a series of one-ways.
Holding AAdvantage award tickets
American will allow you to hold award tickets for five days, which is incredibly helpful if you're transferring in points from SPG.
The exception (with AAdvantage there's always an exception), is for travel involving Malaysia Airlines. American still has a manual ticketing process that can result in awards not being issued for up to 24 hours after you've provided payment. This doesn't play nicely with the ticketing deadlines Malaysia imposes on their award inventory, so it's not uncommon for Malaysia flights to fall out of the record, even when you think you've ticketed your award.
Many AAdvantage agents are aware of this, and won't hold flights on these carriers for more than 24 hours. Until about a week ago this situation also applied to tickets on Iberia, but longer holds seem to be working on Iberia at the moment.
The good news is that both Malaysia and Iberia consistently return seats to award inventory, and if for some reason the flights are pulled after ticketing but prior to final issuance, it's a pretty easy fix.
Changing AAdvantage awards
American doesn't charge any fees to change award tickets as long as the origin and destination and award type remains the same. You can change the routing, dates, times, airlines, and so forth.
If you do change the origin, destination, or award type (like switching from an AAnytime award to a SAAver award, downgrading, etc.), the change fee is $150.
It's also worth noting that changing the combination of carriers can equate to a change in award type. This isn't really published, so you'd think that the award types just consist of "AAnytime" and "SAAver," but the SAAver awards are broken down a bit more beyond that:
American only
American + oneworld
American + non-oneworld partner
oneworld only
non-oneworld partner only
oneworld + non-oneworld partner
American + oneworld + non-oneworld partner
So if you have an award from say, Phoenix to Hong Kong, there are several possible combinations (depending on availability). As an example:
Phoenix to San Diego (American) to Tokyo (JAL) to Hong Kong (JAL)
is a different type of award than:
Phoenix to Dallas (American) to Hong Kong (American)
But you could change the first award to this with no penalty:
Phoenix to Los Angeles (American) to Hong Kong (Cathay Pacific)
Clear as mud, right?
For Asia it's relatively straightforward, as there are only so many options, but this becomes more relevant for awards to Africa and the Middle East where there's more potential to mix partners.
Canceling American awards
In order to redeposit an AAdvantage award ticket, American charges $150 for the first passenger, and $25 for each additional passenger on the same record locator.
In other words, if you need to redeposit an award ticket and have three people on the same record locator, you'd pay a total of $200 in cancellation fees, which is comparatively reasonable.
The policy for making a change from one award type to another is that you must reinstate the award ticket, which will cost $150 (though this generally isn't charged if you're upgrading the class of service).
Getting more American miles
Outside of flying, which is honestly probably the worst way to accumulate AA miles nowadays, there are several other ways to rack up miles on American.
You can also technically transfer points between accounts, but it's not a good value, so I don't really recommend it unless you're in a pinch and just need a few thousand for a certain redemption.
Bottom line
Despite the quirks, American miles are still incredibly valuable.
And once you understand the general rules and guidelines you'll find many more opportunities to use your miles.
How have you used your AAdvantage miles? Any favorite redemptions?