Back in 2019, American Airlines launched SimplyMiles, which is an opportunity to earn bonus miles with select retailers when using a Mastercard. I didn't write about SimplyMiles all that much at first, since frankly the program wasn't that compelling.
However, I figure it's time to write a guide about SimplyMiles for two reasons:
Basics of American AAdvantage SimplyMiles
The SimplyMiles program offers the opportunity to earn bonus AAdvantage miles for purchases with select retailers.

You need to register for the program, link an eligible credit card, activate offers, and then shop, and you'll automatically be rewarded. Think of it like an online shopping portal (or even like Amex Offers or Chase Offers), except a little bit different, as even in-person purchases usually qualify.

How do you register for SimplyMiles?
Joining SimplyMiles is super easy. Just follow this link, and then you'll need to sign-in with your AAdvantage account details, and you can also enter a Mastercard credit card number. Note that registration for SimplyMiles is separate from registration for the AAdvantage program, so I'd highly recommend registering sooner rather than later, just so that you have an account in case an amazing offer comes along. There's no cost to participate in SimplyMiles.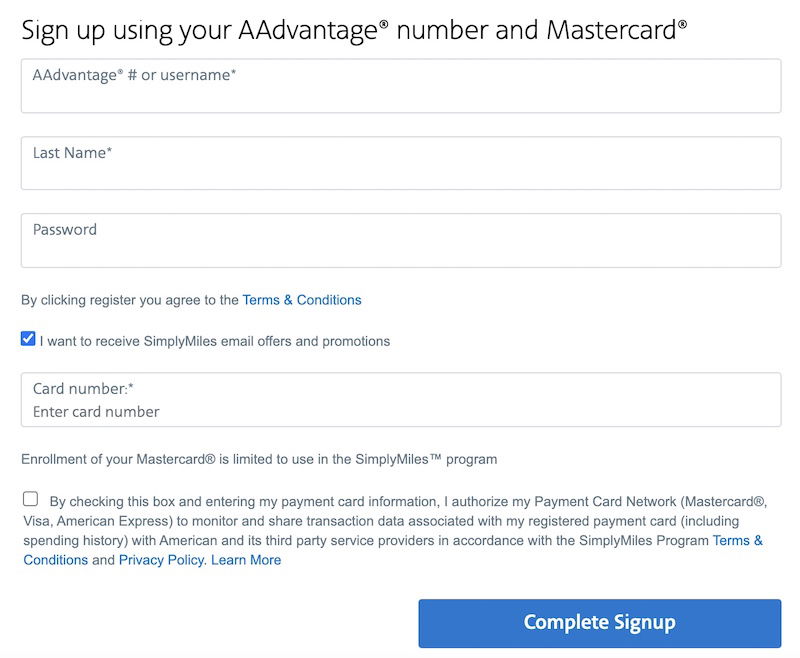 Which credit cards can you use with SimplyMiles?
At any given point you can have up to three Mastercard credit cards linked to your SimplyMiles account (though over time you can change the cards that are linked).
You can link them simply by providing the full card number, with nothing else needed at that time. This can be done when you're logged into your SimplyMiles account, in the "View Profile" section.

You'll just want to be sure that you have an eligible card linked prior to making a purchase (though it's fine if you activate an offer prior to adding your eligible card). Note that in some cases you may be required to use an American AAdvantage credit card to qualify for an offer, so always read the terms & conditions.
How do you activate SimplyMiles offers?
When you're logged into your SimplyMiles account, you'll see that the homepage lists how many offers are available to you.

Along the top of the homepage you can click on "Browsers Offers," which will bring you to all the deals that are available. You can activate as many of them as you'd like. Once they're activated, you can typically immediately start using your credit card with those retailers, and then you'll be rewarded.
The offers are in many case quite good, especially when you consider that you earn your typical credit cards rewards on top of that, and in many cases you can stack these deals with online shopping portal bonuses and more.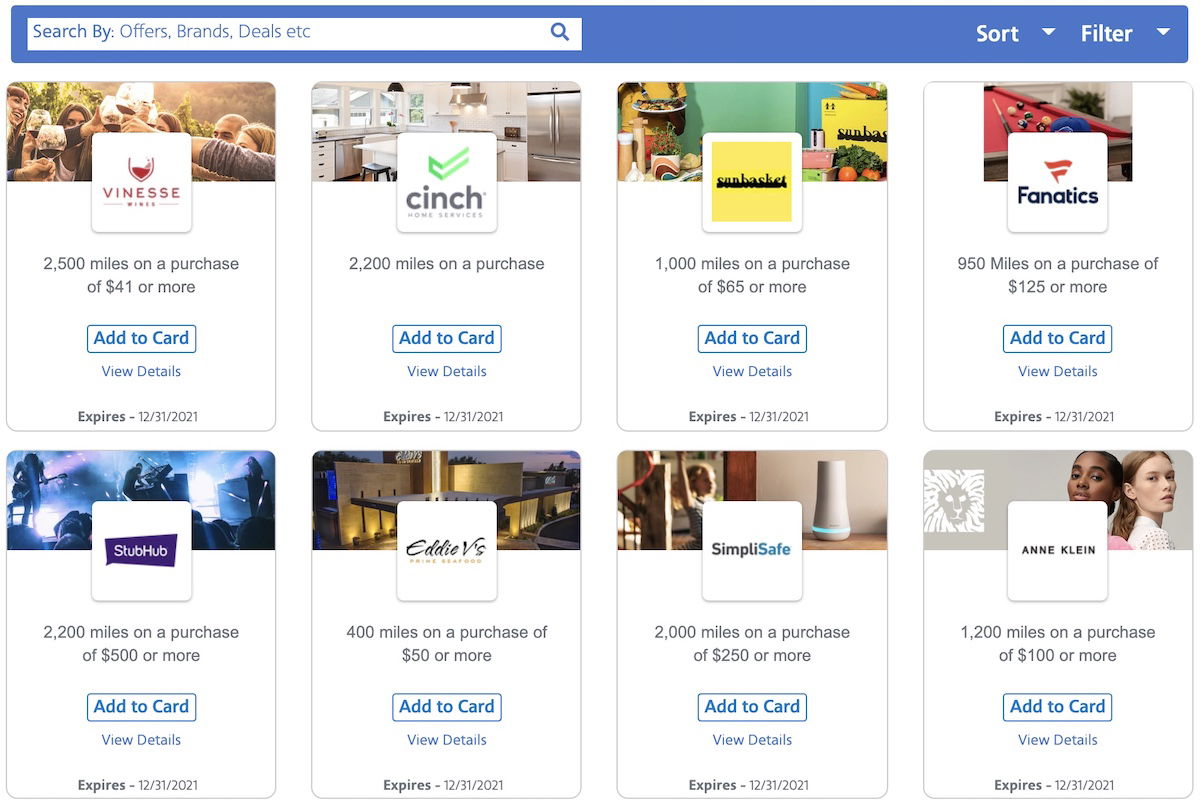 Note that:
Offers are targeted, so not all members will be eligible for the same offers
The available offers are constantly changing, so you'll want to check back often to see what you're eligible for
Generally new members don't immediately have access to all offers, which is why it's worth registering for the program, in case there are good offers in the future
You'll want to read the terms & conditions of each offer carefully, as there are varying restrictions with these deals (I can't emphasize this enough — read the offer terms carefully!)
When do SimplyMiles bonus AAdvantage miles post?
SimplyMiles claims that in most cases miles are awarded within three to five business days, but in some cases could take up to 15 business days to post. Data points suggest that it's pretty common for it to take more than five business days for bonus miles to post.
You can keep an eye on your American AAdvantage account to see when the miles post. There's also a "Miles Earned" section on the SimplyMiles website, though don't expect that this will reflect the activity before the miles post to your AAdvantage account.

Is American AAdvantage SimplyMiles worth it?
It goes without saying that many of us recently got the mileage deal of a lifetime, thanks to being able to earn 240x AAdvantage miles on a donation to a great cause. I don't expect that deal to repeat itself. That said, the offer did remind me of the general value of the SimplyMiles program, which is about to get even more interesting.
Starting in 2022, all miles earned through SimplyMiles will qualify as Loyalty Points, and therefore can help you earn AAdvantage elite status.
Is it worth making a purchase through SimplyMiles that you wouldn't otherwise make just for the miles? Well, no, usually not (unless there's an amazing promotion). That being said, I absolutely think it's worth it for AAdvantage loyalists to check the SimplyMiles website every couple of weeks to see what's available. Not only can you earn bonus miles, but SimplyMiles will also help you towards earning status.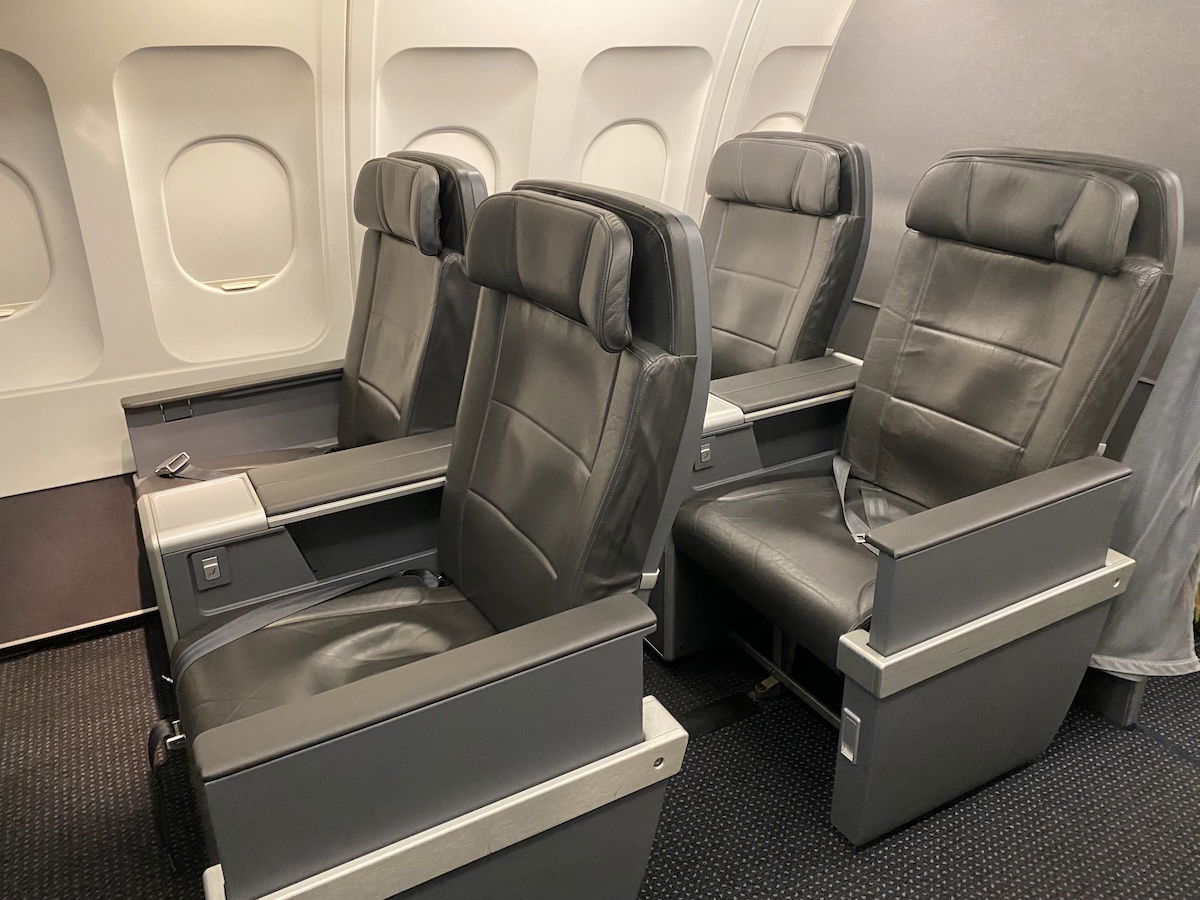 Bottom line
American Airlines' SimplyMiles program offers bonus miles for purchases with select retailers. You just have to sign up for the program, link a Mastercard, activate offers, and then shop. The quality of the deals varies, but in many cases you might be pleasantly surprised by the retailers on the list.
I'd argue the SimplyMiles program is becoming significantly more lucrative as of 2022, as miles earned through SimplyMiles will qualify towards AAdvantage elite status thanks to the new Loyalty Points system.
Do you plan on using the American Airlines SimplyMiles program to (partly) help you earn AAdvantage elite status?