Reader Tar_00 posed a question in the "Ask Lucky" forum about how to search Qatar Airways award space for the purposes of redeeming American AAdvantage miles.
Qatar Airways joined oneworld in late 2013, which was an exciting development. They continue to be the only one of the "big three" Gulf carriers which belongs to an alliance. Their joining certainly increased the value of oneworld miles for travel to the Middle East.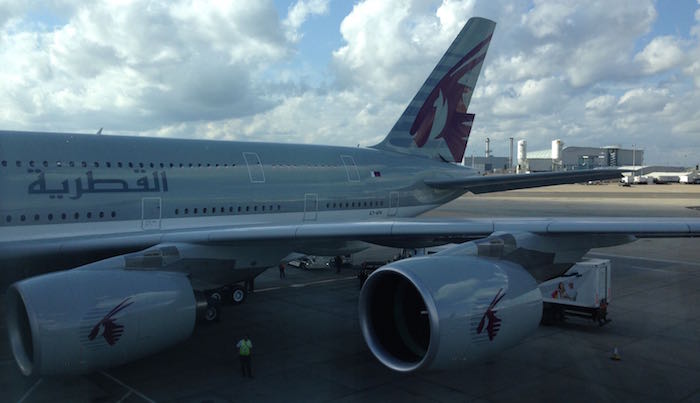 With that in mind, Qatar Airways has a pretty good route network to the United States. Qatar flies from their hub in Doha to:
Atlanta (as of June 1, 2016)
Boston (as of March 16, 2016)
Chicago
Dallas
Houston
Los Angeles (as of January 1, 2016)
Miami
New York JFK (2x daily as of March 1, 2016)
Philadelphia
Washington Dulles
So what's the best way to search Qatar Airways award availability? Generally speaking, your best bet is using the British Airways award search tool to look for Qatar award space. To access the tool, simply log-in on this page (if you don't yet have an Executive Club account, you can sign-up for one for free).
Qatar Airways makes the same award space available to all their partner airlines, so the space shown on British Airways' site should also be bookable using American miles.
The great news is that Qatar Airways releases a ton of business class award availability. As a general rule of thumb, Qatar make four business class award seats available per flight to/from the US.
How good is availability? Picking a random date (June 1 of next year), there are four business class award seats available on all their flights from the US to Doha.
This includes their Atlanta to Doha flight: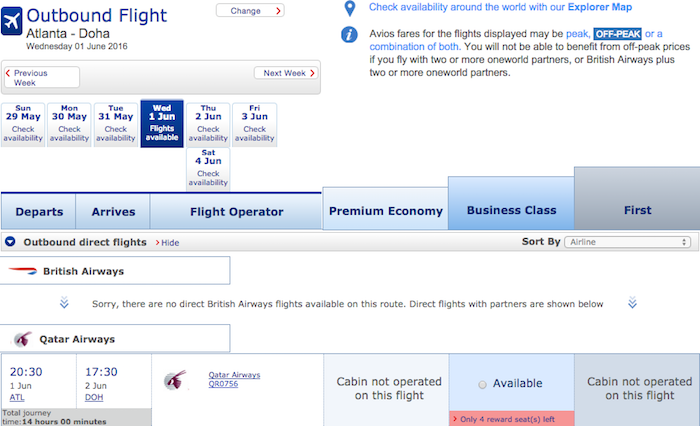 Their Chicago to Doha flight: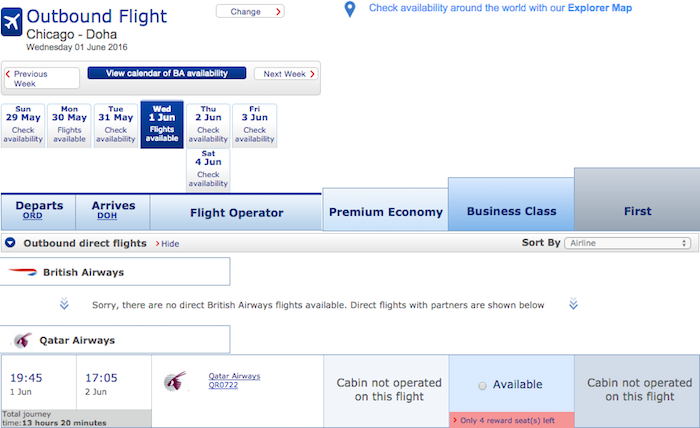 Their Dallas to Doha flight: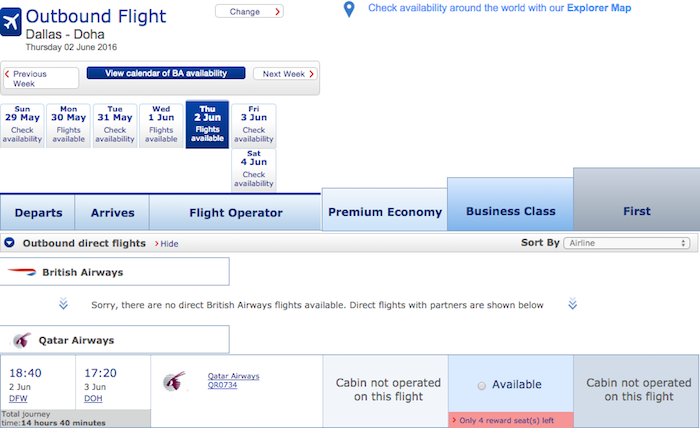 Their Houston to Doha flight: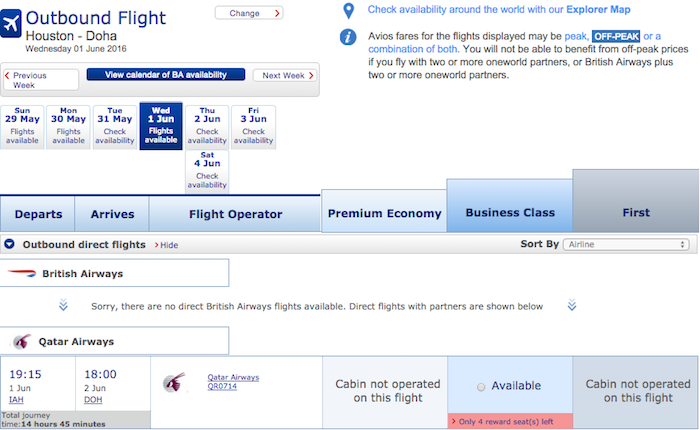 Their Los Angeles to Doha flight: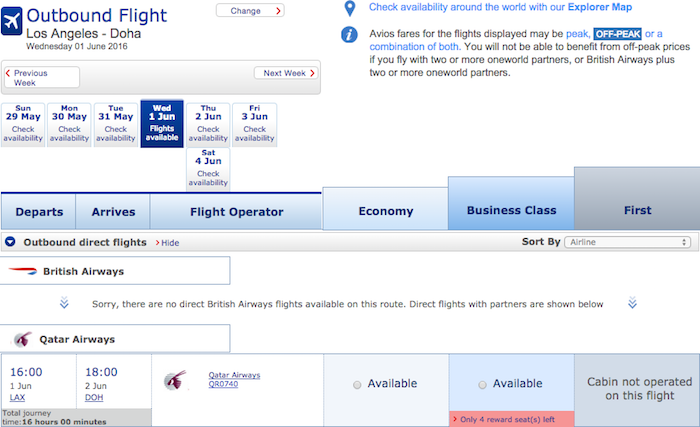 Their New York to Doha flights: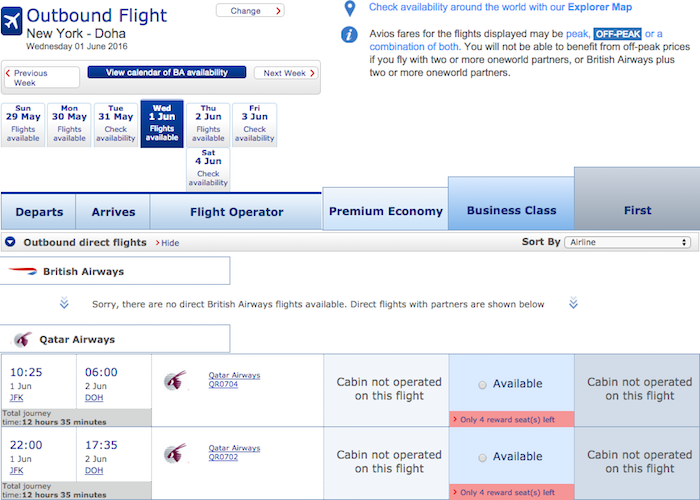 And their Washington to Doha flight: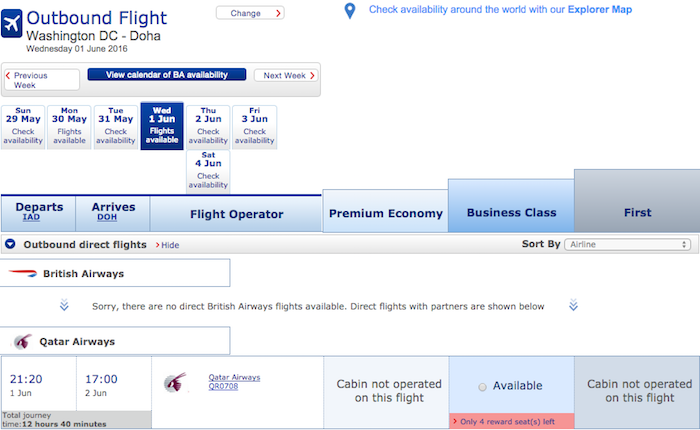 So availability really is excellent. Admittedly they don't make four business class award seats available on every flight throughout the year, but I'd say I see it more often than not on US flights. So that makes them a great option for those looking for more than two seats per flight.
Once you've found award space through the British Airways website, you'll want to call American to book, since they don't display Qatar Airways award availability on aa.com. Keep in mind that you shouldn't pay the phone ticketing fee for this reservation, given that this award can't be booked online.

As of now, most of Qatar Airways' US routes are operated by Boeing 777s, featuring fully flat forward facing business class seats.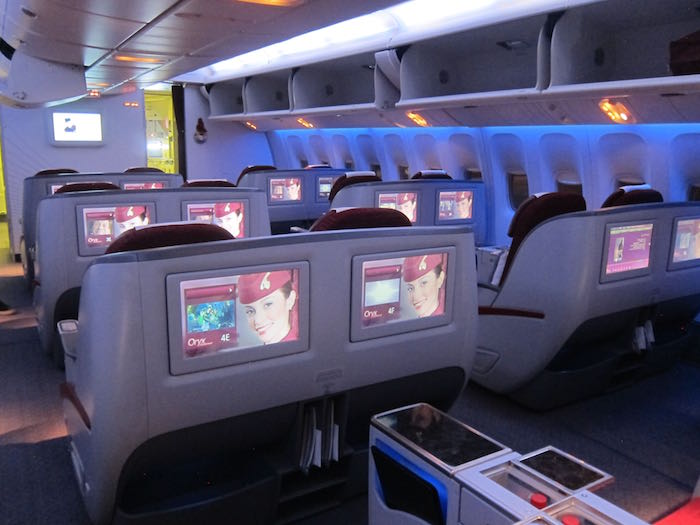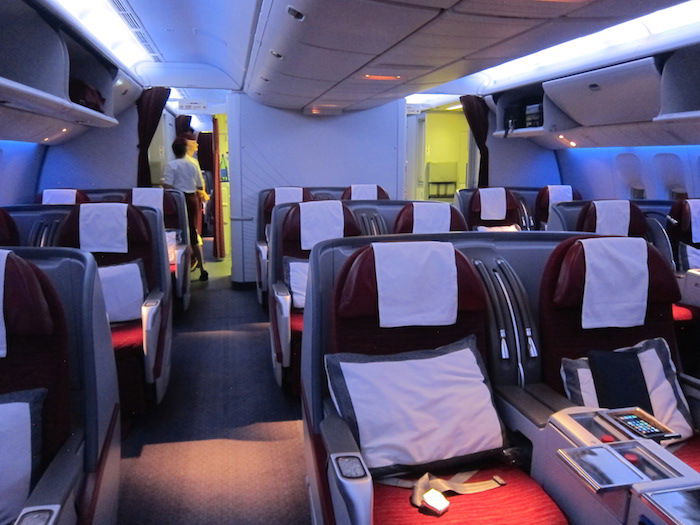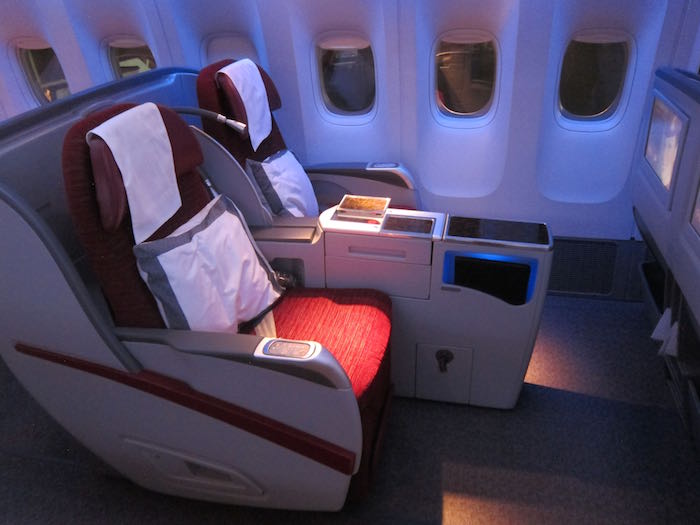 It's not the best hard product in the world, though Qatar Airways does have an excellent soft product, from their food to their drinks to their small touches (like pajamas, turndown service, etc.).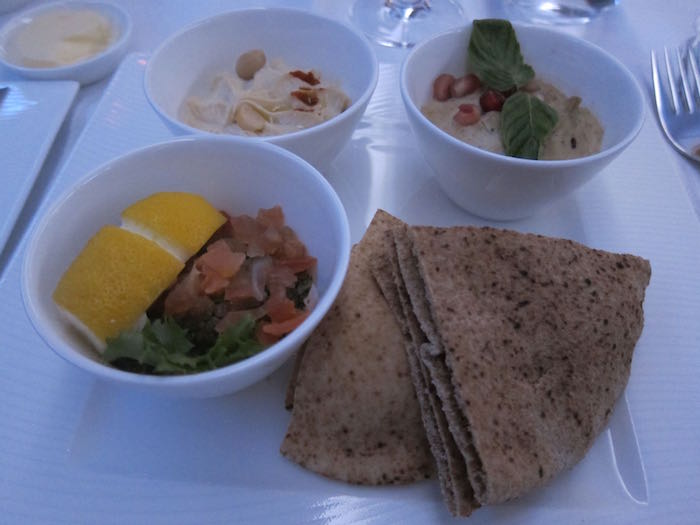 It is worth noting that the 777 will apparently be the first Qatar Airways aircraft to get the new "super business class," if/when that happens. I wouldn't be holding my breath.
Qatar Airways' new routes to Boston and New York will be operated by the Airbus A350, which features a far superior business class hard product. These planes have reverse herringbone seats in business class, which are spectacular. And that doesn't even account for the fact that the A350 is much quieter.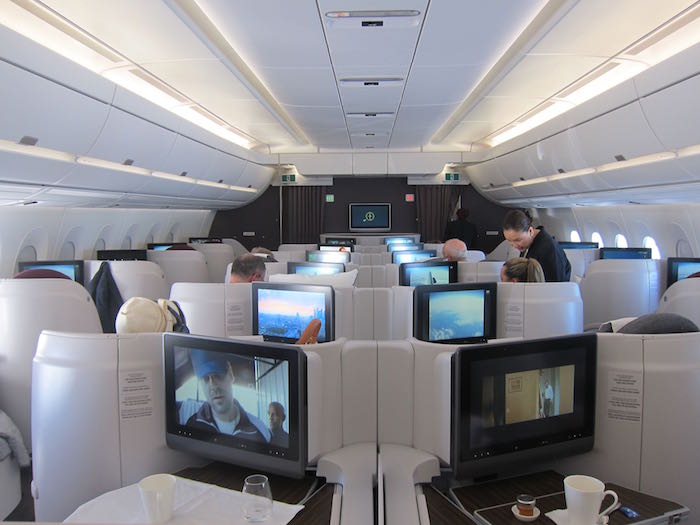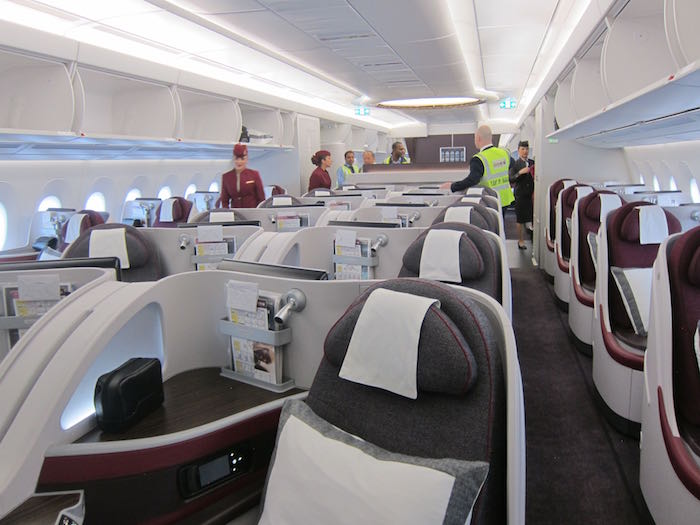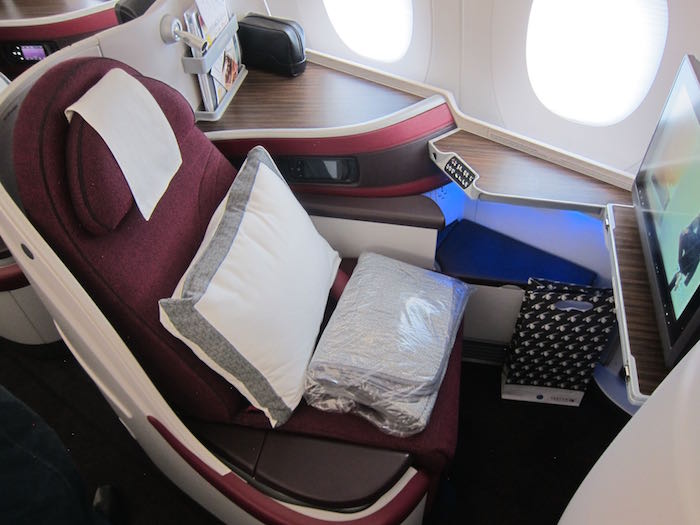 Bottom line
While my preferred option for redeeming American miles to the Middle East continues to be for travel in Etihad Airways first class, you can't beat the fact that Qatar Airways makes four business class award seats on most of their flights out of the US. With Qatar's expanding network out of the US — including now direct from the West Coast to Doha — they're a pretty great option to have.
Have you redeemed American miles for travel on Qatar Airways?