For the first time that I can recall, JetBlue TrueBlue has rolled out partner award redemption opportunities online, as flagged by AwardWallet. This is an exciting and long overdue development.
JetBlue adds award redemptions on Qatar Airways
JetBlue and Qatar Airways have had a close partnership for quite some time, including a codeshare agreement. However, up until recently, there were no reciprocal award redemption opportunities. Several days ago we saw Qatar Airways Privilege Club roll out redemptions on JetBlue (well, that didn't actually go all that well), and now we've seen JetBlue TrueBlue roll out redemptions on Qatar Airways.
Here are the basics of these redemption opportunities:
These awards are bookable directly on JetBlue's website
There are no carrier imposed surcharges on these redemptions
Awards seem to be possible in all regions, so you don't need to flying to or from the United States
Pricing varies based on where you're traveling — a United States to Doha award starts at 34,000 points in economy or 70,000 points in business class, while a United States to India award starts at 53,000 points in economy or 106,000 points in business class

Now, unfortunately the bad news is that at the moment Qatar Airways business class award availability is quite bad, among the worst we've seen in years, though hopefully that changes again soon. I'd say these redemption rates are quite competitive — personally I value TrueBlue points at around 1.3 cents each, so this is an excellent value, assuming you can find availability.
JetBlue partner awards are long overdue
JetBlue is really trying to revamp its TrueBlue loyalty program, and make it more of a profit center. Historically I'd say the program has just been kind of lazy in terms of perks, and hasn't done much to encourage incremental engagement (flying or credit card spending) in terms of elite benefits, and on top of that, JetBlue didn't offer any partner award redemptions.
With JetBlue increasingly being in a tough financial spot and realizing that it's greatly lagging the "big three" carriers when it comes to loyalty program revenue, I think we're finally seeing some effort on that front.
For one, we've seen the launch of the new TrueBlue loyalty program. While not more rewarding for everyone, it does quite a bit to encourage incremental business. I think introducing partner awards is another thing that can make TrueBlue more lucrative.
So while I wouldn't say this single redemption opportunity is a game changer, it is a step in the right direction for the program, and makes me optimistic about where it's headed.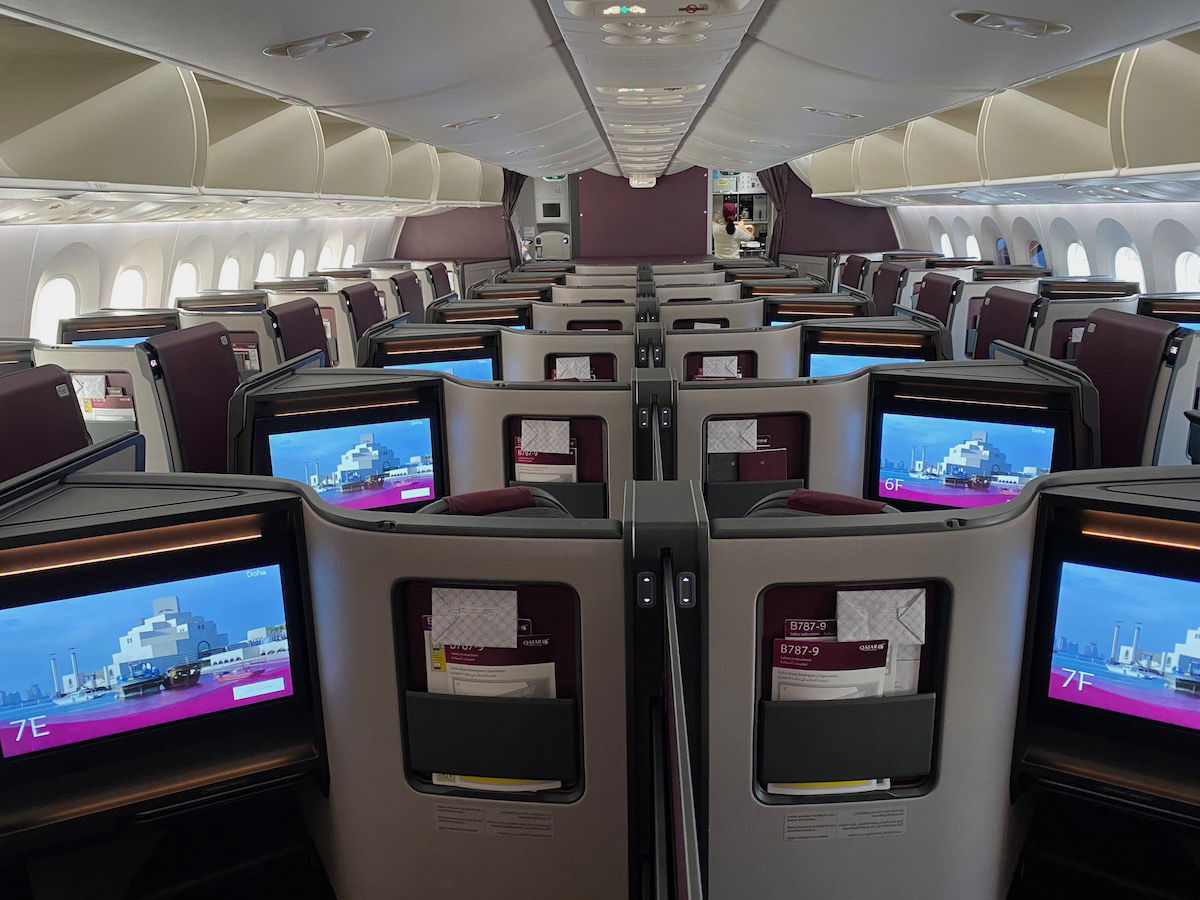 Bottom line
JetBlue TrueBlue has just rolled out award redemptions on Qatar Airways, as part of the partnership between the two programs. Redemption rates are potentially quite good, though award availability at the moment leaves a bit to be desired.
More broadly, I'm just happy to see JetBlue TrueBlue finally embracing the concept of partner redemptions, so here's to hoping that this is the first of many. This could make the TrueBlue program significantly more compelling.
What do you make of JetBlue TrueBlue redemptions on Qatar Airways?