I think just about anyone would rather fly in first or business class than in economy. Fortunately there are many ways you can upgrade. No, dressing up won't score you an upgrade, but there are several other legitimate strategies for scoring a seat in the pointy end of the plane.
In this post I wanted to take a closer look at how to upgrade American Airlines flights with AAdvantage miles. This is one of several ways you can upgrade American flights, as the airline also offers complimentary elite upgrades within North America, and members can also earn systemwide upgrades as part of the Loyalty Point Rewards program.
Upgrading American flights with AAdvantage miles
Members of American Airlines' AAdvantage program can use miles to upgrade any American flight, subject to availability. As you'd expect, there are some details to be aware of, so let's go over each of those.
Which tickets are eligible for mileage upgrades?
It's possible to use AAdvantage miles to upgrade flights that are marketed and operated by American Airlines or American Eagle. This means that a codeshare flight booked through a partner airline but for travel on American wouldn't be eligible for a mileage upgrade.
You can use your AAdvantage miles to upgrade anyone, so you're not restricted to just using miles to upgrade yourself or family members (however, bartering or selling miles violates the rules of the AAdvantage program).
The primary kinds of tickets that can't be upgraded are AAdvantage award tickets already booked with miles and basic economy tickets (though both kinds of tickets are eligible for complimentary elite upgrades in select markets).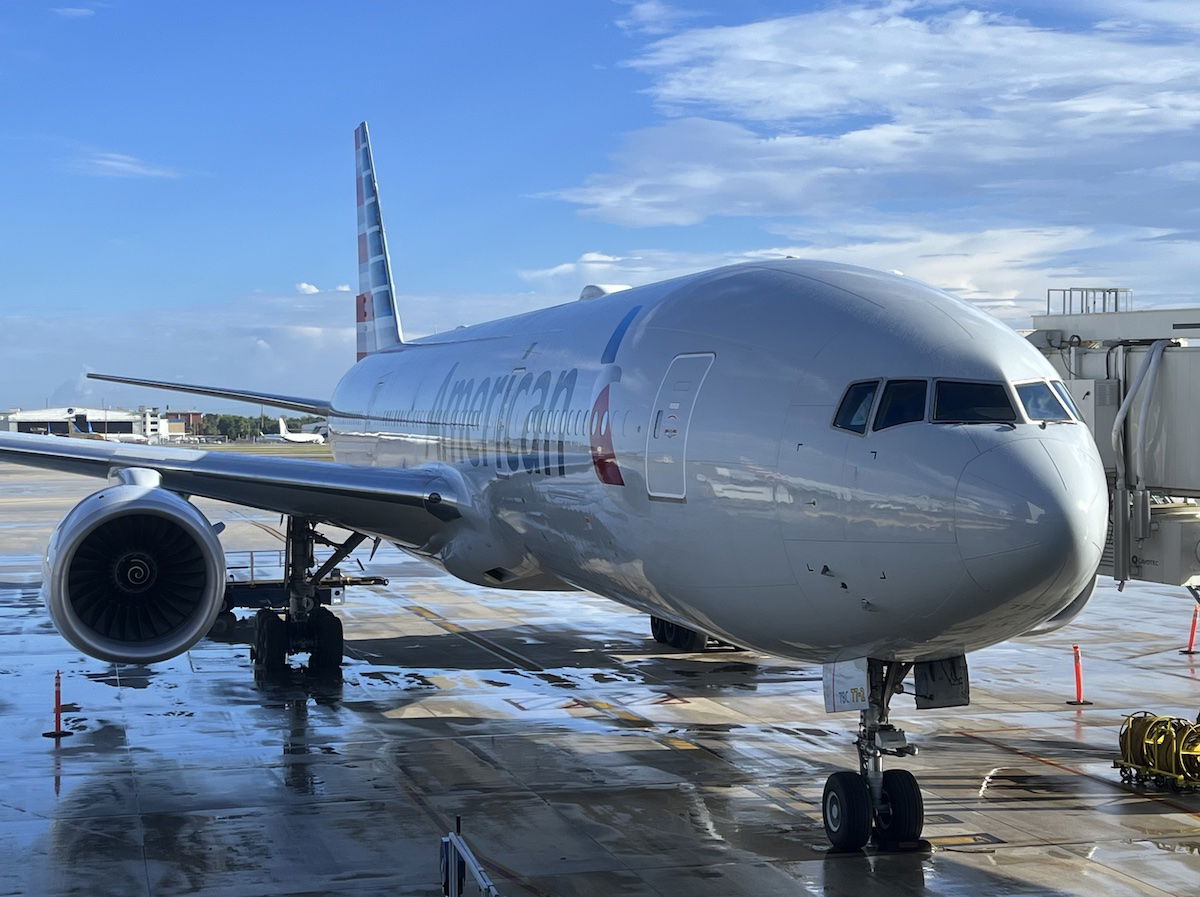 How many miles do you need to upgrade flights?
American AAdvantage publishes a chart that shows how many miles you need to upgrade your one-way ticket. Most fare classes, including for discounted tickets, also require a co-pay. Here's the cost to upgrade American flights: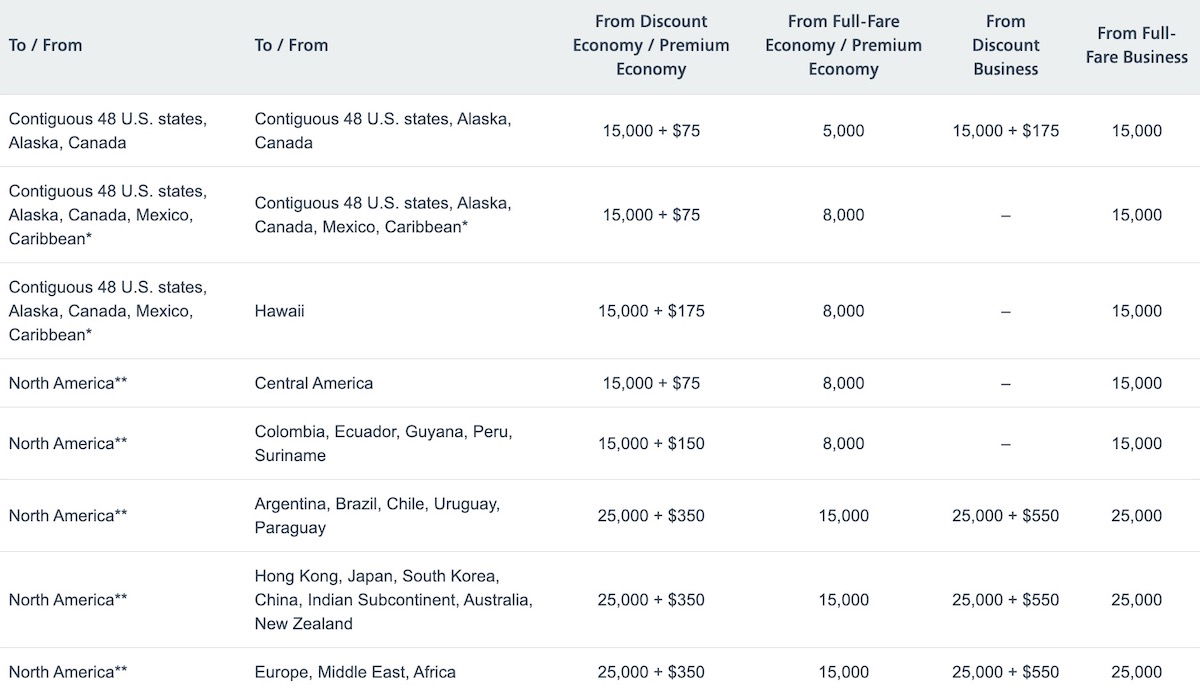 Above you'll see mention of discount and full fare tickets, so just to define those fare classes more clearly:
Discount economy includes fares published in the H, K, M, L, V, G, Q, N, O, S buckets, and also includes military and government fares booked in the Y bucket
Full fare economy includes fares published in the Y bucket
Discount premium economy includes fares published in the P bucket
Full fare premium economy includes fares published in the W bucket
Discount business class includes fares published in the I bucket
Full fare business class includes fares published in the J, D, or R buckets
I should also mention that each upgrade can cover an entire one-way journey of up to three segments. So it's fine if you have a connecting itinerary, as the above pricing isn't per segment.
Upgrades from economy or premium economy are always valid to business class or domestic first class (assuming it's not a three or four cabin aircraft). Meanwhile upgrades from business class would be to first class on the limited aircraft that have a proper first class cabin, which include all Boeing 777-300ERs (mostly used for long haul flights) and Airbus A321Ts (mostly used for premium transcon flights).
Lastly, if you upgrade to business class on an itinerary departing the United Kingdom or France, you'll have to pay the difference in taxes, reflecting the local taxes charged on premium tickets. For example, the UK has a steep Air Passenger Duty for premium tickets.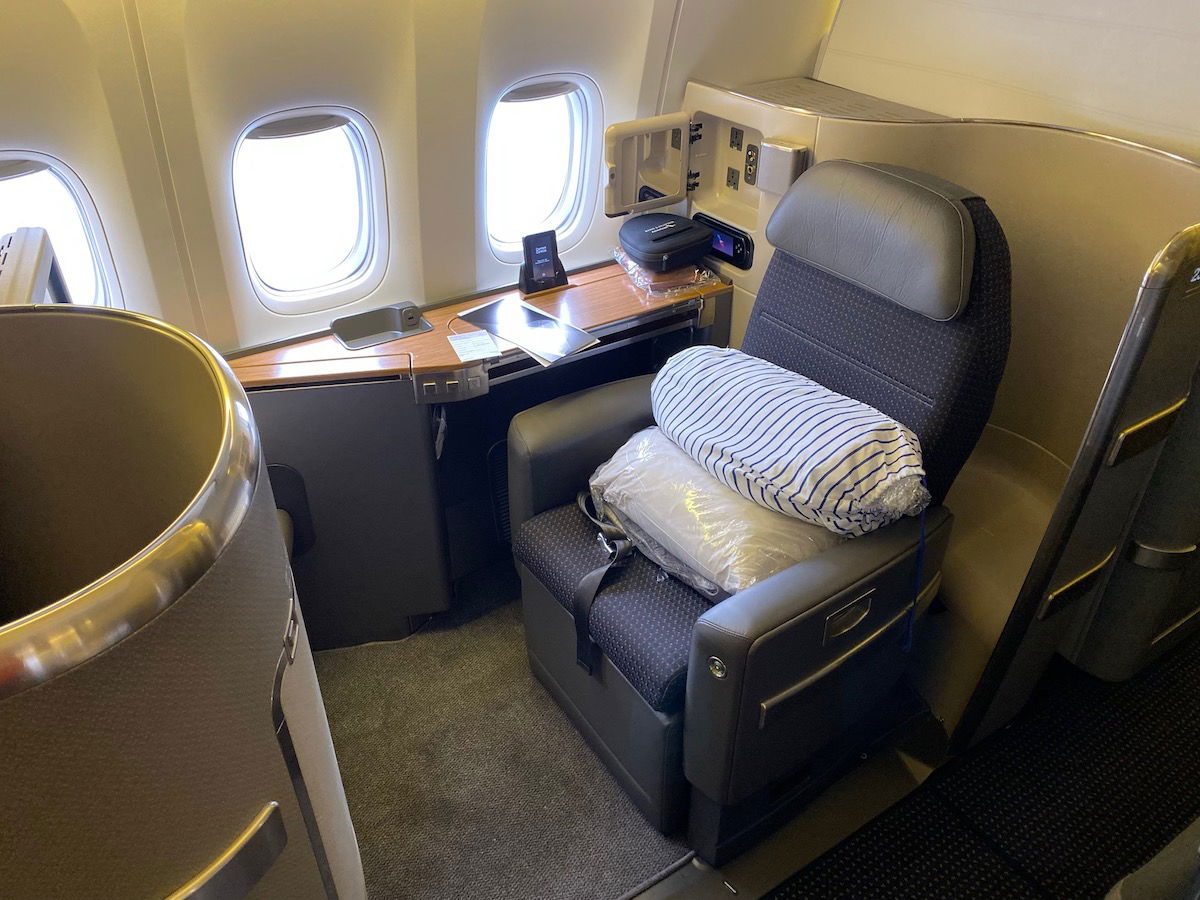 How do you request a mileage upgrade?
Rather frustratingly, and a reflection of American's poor IT, you can only request a mileage upgrade with AAdvantage miles by phone. There are two ways you can go about this:
You can book your ticket online, and once the reservation is ticketed, you can call American to request a mileage upgrade
You can book by phone by phone, and the agent can request a mileage upgrade on the spot
As I'll explain below, just because you request an upgrade doesn't mean it will clear immediately, though.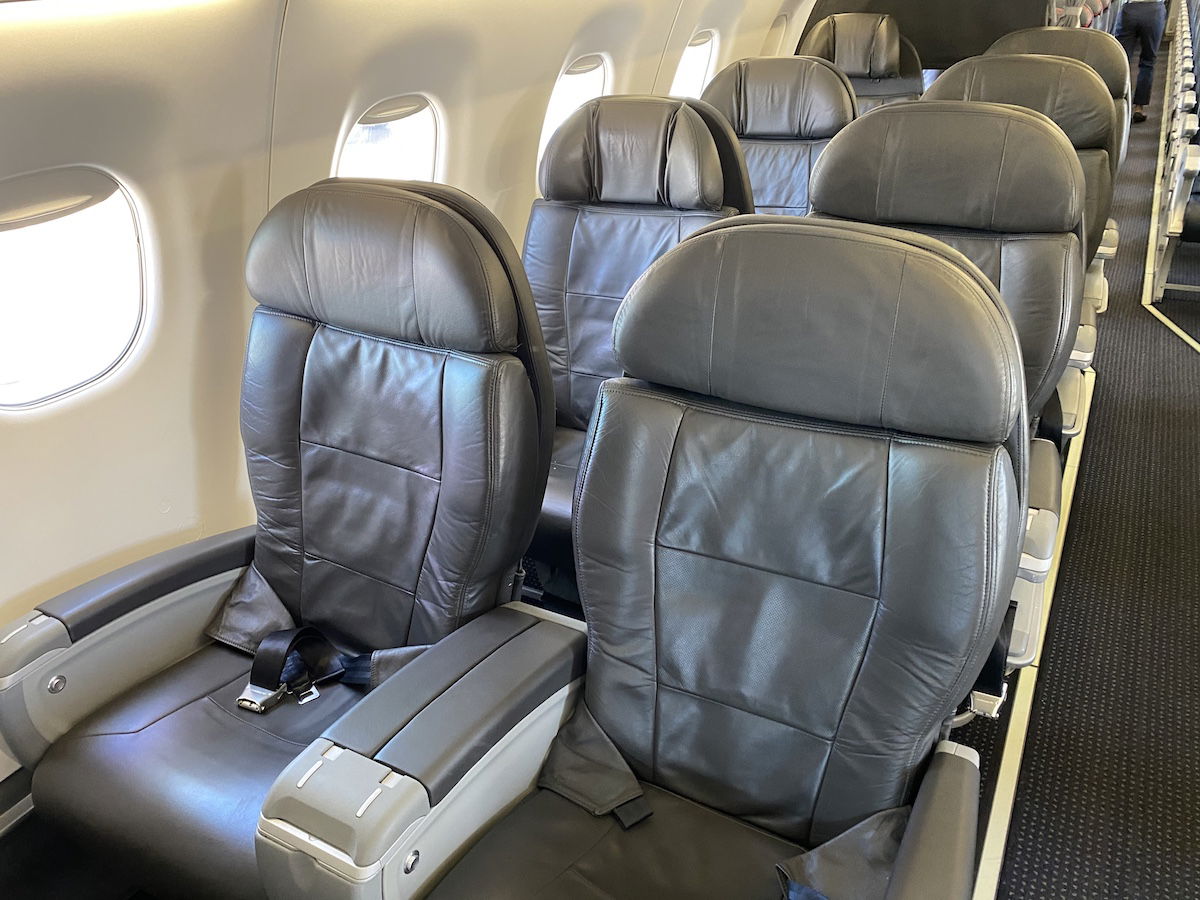 When do mileage upgrades clear?
Mileage upgrades can clear anytime between when you book your flight, and when your flight departs. If your flight has confirmable upgrade space, then the upgrade can be confirmed as soon as it's requested, and you'll already be able to select seats in the higher cabin.
However, if there's not confirmable upgrade space at the time that you make the request, your mileage upgrade will be waitlisted. It can then clear at any time, all the way up until the departure of your flight. American sometimes releases more upgrade space as the departure date approaches, so your upgrade could honestly clear anywhere from 10 months to 10 minutes before departure.
The good news is that upgrades have last seat availability on the day of departure, so all seats in a premium cabin will be filled by people on the upgrade list.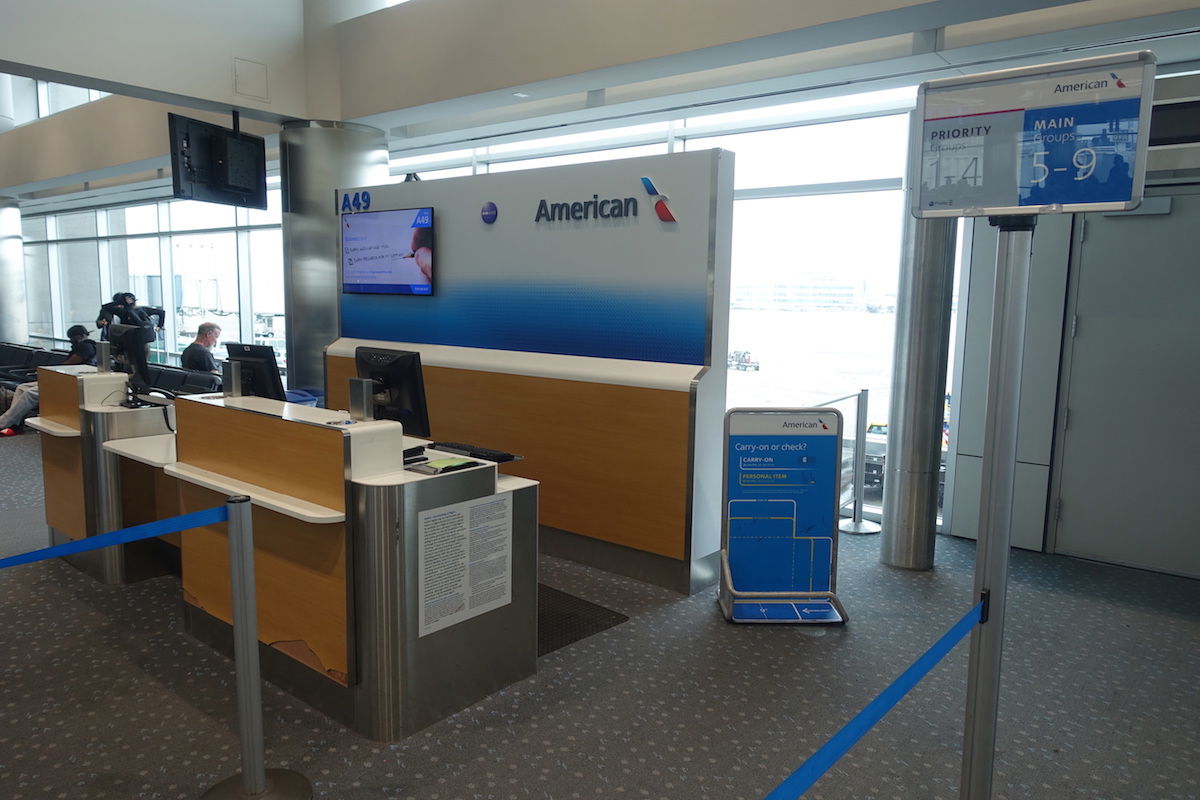 With what priority do mileage upgrades clear?
If your mileage upgrade doesn't confirm at the time of booking, how is the upgrade list prioritized?
Requesting a mileage upgrade does give you an advantage of someone with the same elite tier who is requesting a complimentary upgrade.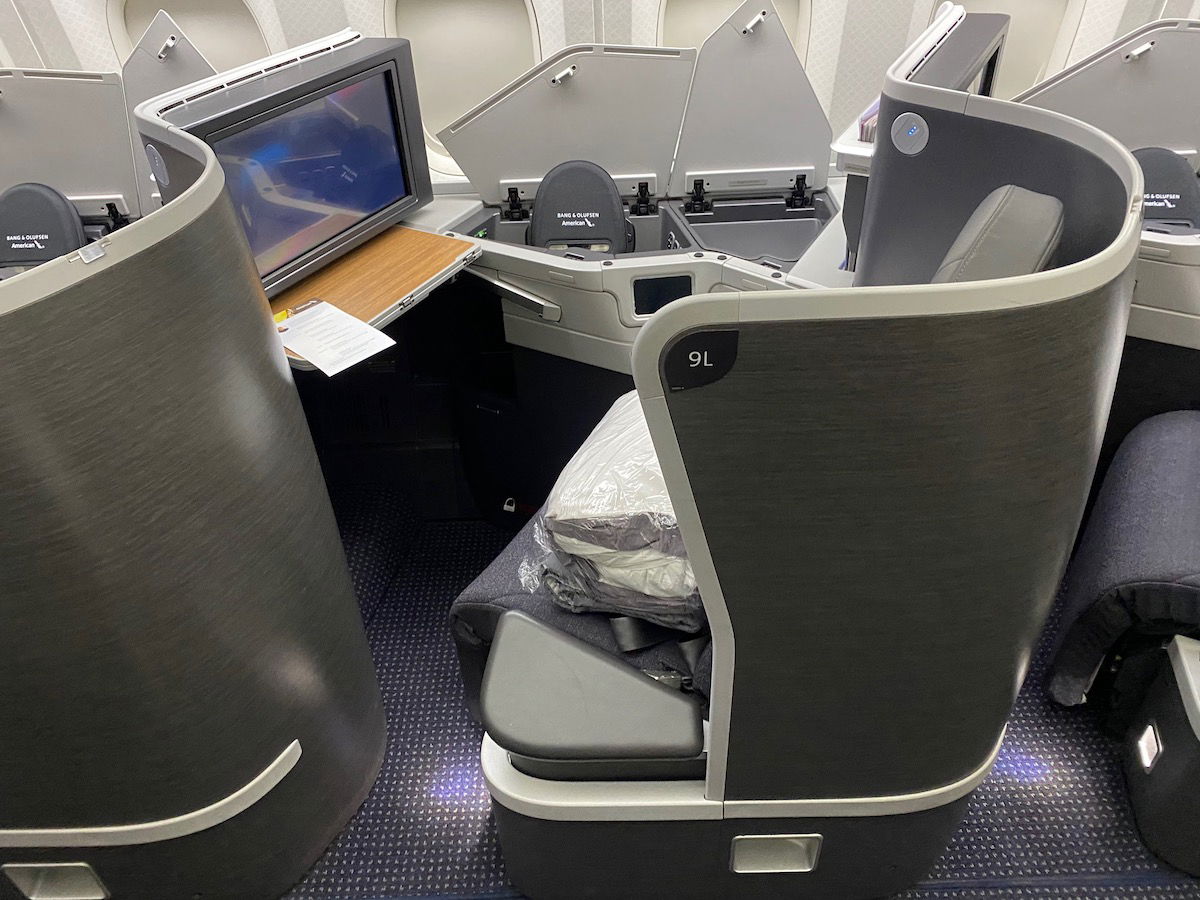 How can you see availability for upgrades using miles?
Unfortunately American doesn't make it easy to see which flights have upgrade space that can immediately be confirmed:
Unless you're an Executive Platinum member with systemwide upgrades in your account, American's website won't display whether a flight has confirmable upgrade space; in that case, you can call up American and ask about confirmable upgrade space
If you are an Executive Platinum member with systemwide upgrades in your account, you'll see the "systemwide upgrades" text written next to flights that have confirmable upgrade space when doing a search; this is the same inventory from which mileage upgrades are pulled
You can get a paid subscription to ExpertFlyer, and that will show you which flights have confirmable upgrade space (and even allow you to set alerts if upgrade space opens)
It sure would be nice if American made it a bit easier to search upgrade availability.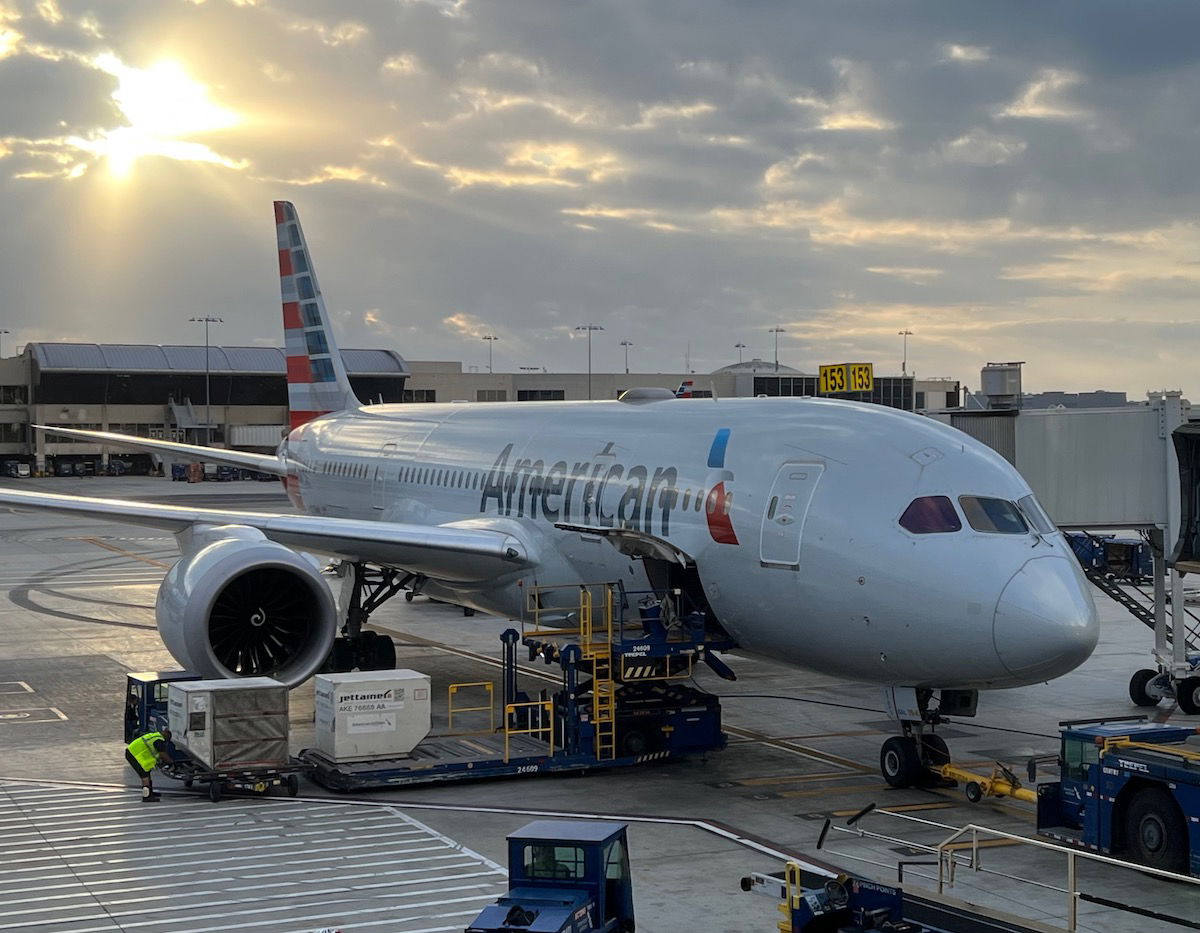 How likely are American mileage upgrades to clear?
One frequent question that people understandably have is how likely American mileage upgrades are to clear.
If you can find confirmable upgrade space then it's a sure bet the upgrade will clear. However, finding confirmable upgrade space takes some effort, as airlines increasingly try to monetize premium cabins and sell as many seats as possible.
In the event that you're waitlisting a mileage upgrade, the odds of an upgrade clearing are entirely dependent on your status and the route you're flying:
If you have a high elite tier, then the chances of a mileage upgrade clearing are excellent, especially since your upgrade is prioritized over other people within your elite tier; as an Executive Platinum member, I sometimes use mileage upgrades in situations where I don't think my upgrade will otherwise clear, since it's essentially a way to "skip" the upgrade list
If you have no status or a lower elite tier, an upgrade clearing could be tough, especially if you're flying a premium route during a busy period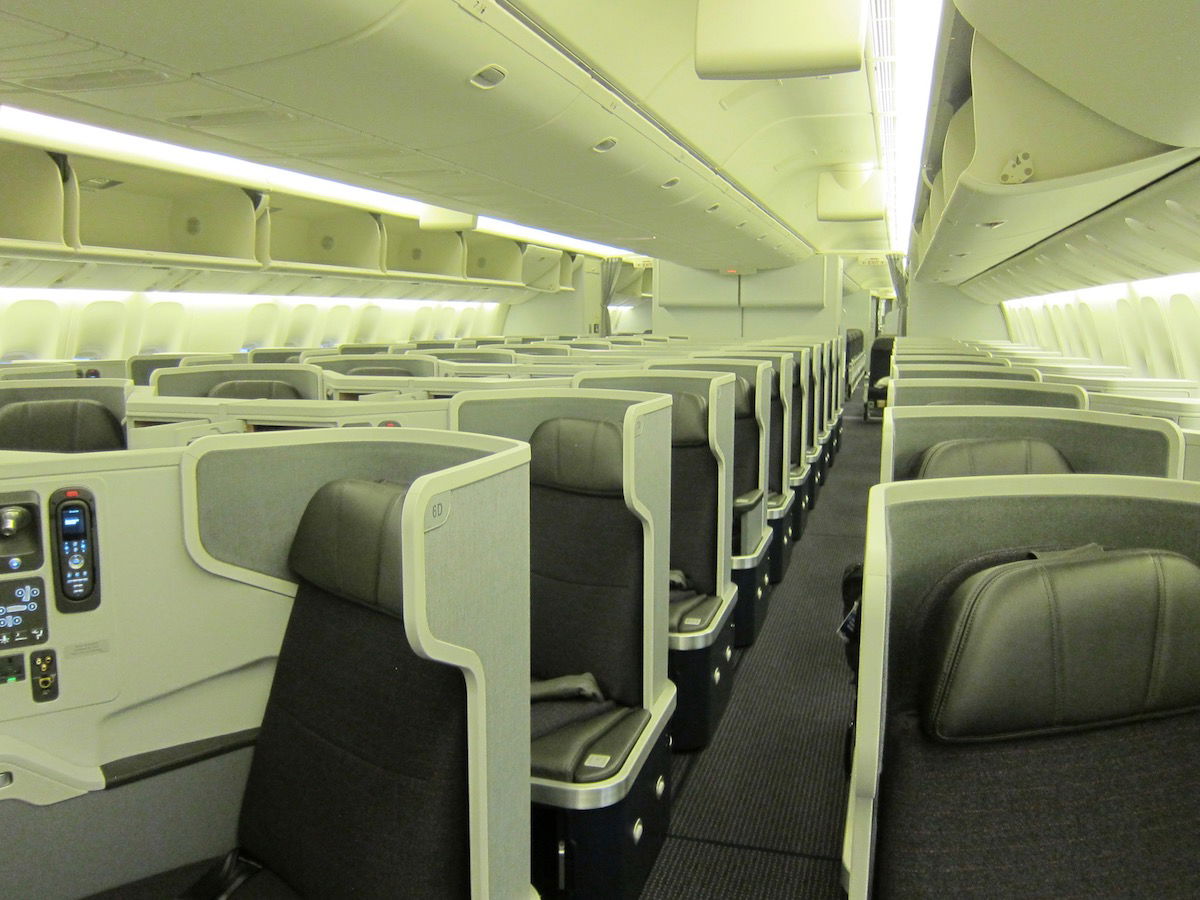 Are American mileage upgrades worth it?
Everyone values premium cabin travel differently. Fortunately thanks to the world of miles & points, many of us are able to fly in first and business class for pennies on the dollar. I've written in the past about how I go about valuing first class travel. Furthermore, for what it's worth, I value AAdvantage miles at 1.5 cents each, though everyone should come up with their own valuation based on how they redeem them.
A vast majority of people upgrading are going to be looking to upgrade from discounted economy to international business or domestic first class. So to look at the math on that:
A domestic upgrade costs 15,000 AAdvantage miles (which I value at $225) plus a $75 co-pay; personally I think that could very well be worth it for a transcontinental flight, while I wouldn't consider it to be a great deal for a shorter flight
Most long haul upgrades (to Europe, Asia, South America, etc.) will cost you 25,000 AAdvantage miles (which I value at $375) plus a $350 co-pay; the comfort difference between economy and business class on a long haul flight is huge, and I think if you can swing it, those are miles (and money) that are well spent
Now, personally my strategy for long haul travel is to outright redeem miles for an award ticket whenever possible. That's both because I consider it to be a better deal in terms of overall cost, and because it allows you to fly with some of American's excellent airline partners, like Etihad Airways and Qatar Airways.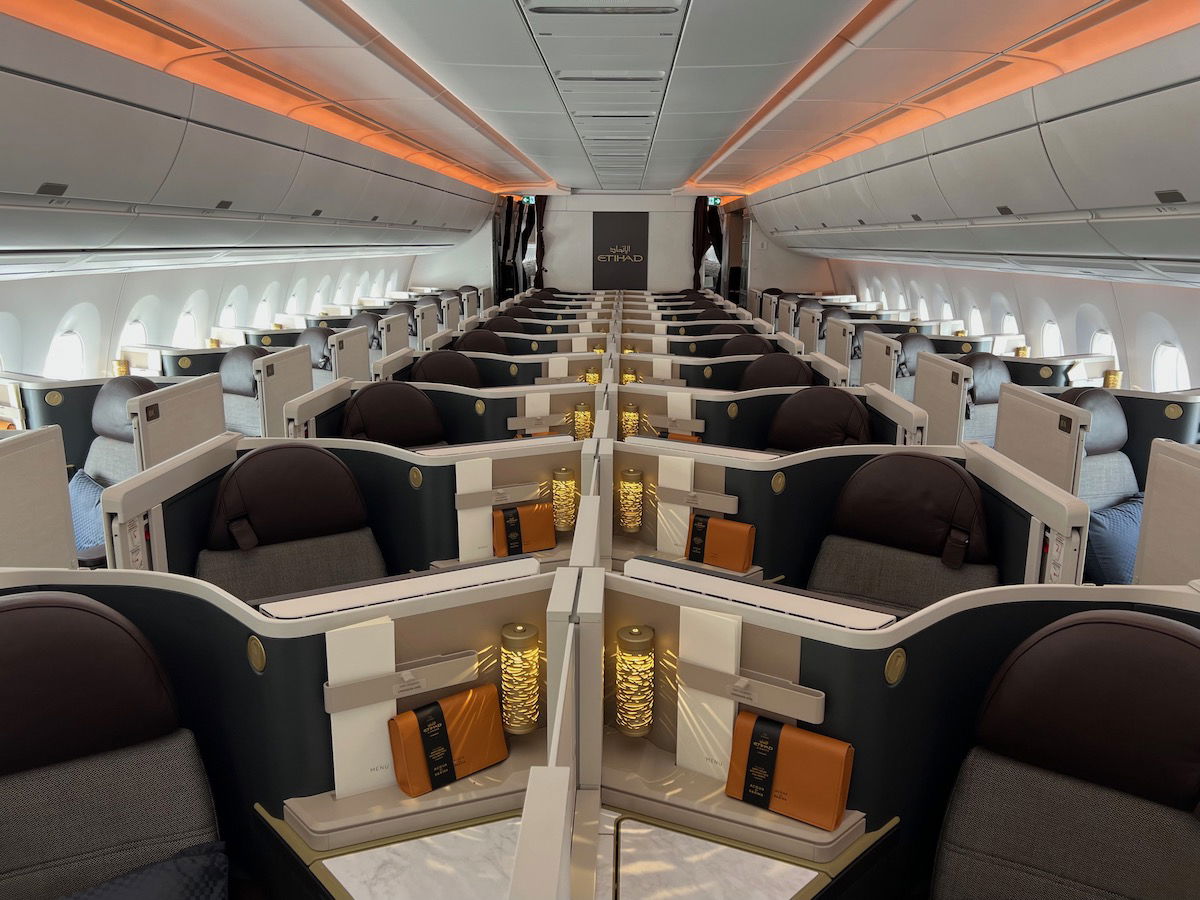 Bottom line
Upgrading tickets is a popular use of American AAdvantage miles, given the value of traveling in first or business class. With American, you can expect that most discounted fares are upgradable by paying a certain number of miles plus a co-pay.
In many cases this can be a good deal, assuming you can get the upgrade to clear. And if you're an elite member traveling on an eligible flight, keep in mind that requesting a mileage upgrade also allows you to beat other elite members of the same tier who are waitlisted for a complimentary upgrade.
If you've used AAdvantage miles to upgrade an American flight, what was your experience like?