American Airlines seems to be getting increasingly aggressive about selling upgrades for cash after booking, including to elite members who are on the upgrade waitlist. In this post I wanted to go over the details of how exactly this program works, and what I've been noticing. The truth is that there's a lot of variability, so everyone's experience may be a bit different.
American Airlines' paid upgrade program details
There are many ways to upgrade American Airlines flights, ranging from redeeming AAdvantage miles, to taking advantage of complimentary elite upgrades, to using systemwide upgrades. Another way that you can often upgrade flights is with cash.
Understandably there are a lot of questions about this — when and how can you upgrade, how much does it cost, and is it worth it? Let's discuss those points in a bit more detail.
When & where does American offer paid upgrades?
In many cases, American Airlines will have upgrade offers for cash anytime between when you book your ticket, up until a few hours before departure. This is not at all consistent, so in some cases you may not see an upgrade offer at all for a flight, while in other cases you may see an upgrade offer on the same itinerary for months.
There are two ways you can see the upgrade offers available to you:
You can log into the American Airlines app and open your itinerary; refresh the itinerary and then wait about 15 seconds, and you may see an upgrade offer pop up at the top of the screen, where it will say "upgrade your flight starting from $X"
You can log into your reservation on aa.com, and at the bottom of the screen you may see a section with upgrade offers; again, it can take a short while for an upgrade offer to populate, so you'll want to keep the page open for a bit
Sometimes American will also email people upgrade offers, but it's totally possible to have an upgrade offer available to you without getting an email.
Note that the initial pricing displayed is typically the lowest price for upgrading any segment of your itinerary. So if you have a multiple segment itinerary, you'll have to click through to see the details of how much upgrading each segment would cost.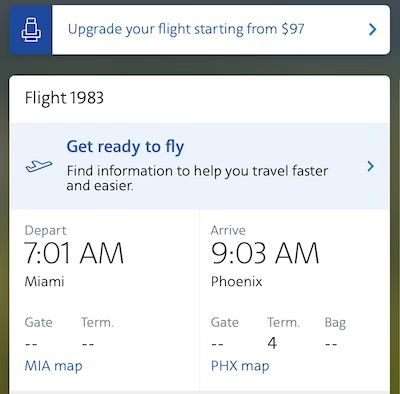 How expensive are American paid upgrades?
American Airlines' upgrade prices with cash are all over the place. The pricing for upgrading a particular segment can vary wildly based on your elite status, the fare class you book, and when you look at the upgrade offer.
It's possible that the upgrade cost for a particular flight will change significantly day-to-day, so don't expect the pricing to be static. Furthermore, it's possible that one person may see an upgrade offer for a particular flight, but another person won't.
A few things to note:
In some cases, the upgrade price will be the difference between the fare you paid, and the fare for the premium cabin you're trying to upgrade to
In other cases, the upgrade price will represent a massive discount over the fare difference between the two cabins, even if you upgrade minutes after booking your ticket
Pricing does seem to be tied to elite status, how many seats are left for sale, and what fare classes are left for sale, so often upgrade prices will drop as more premium seats become available in lower fare buckets
In some cases you'll also see upgrade offers on fares that have already been upgraded; in other words, I'm talking about aircraft with a "proper" first class, where you upgrade from economy class to business class, and are then eligible for a paid upgrade to first class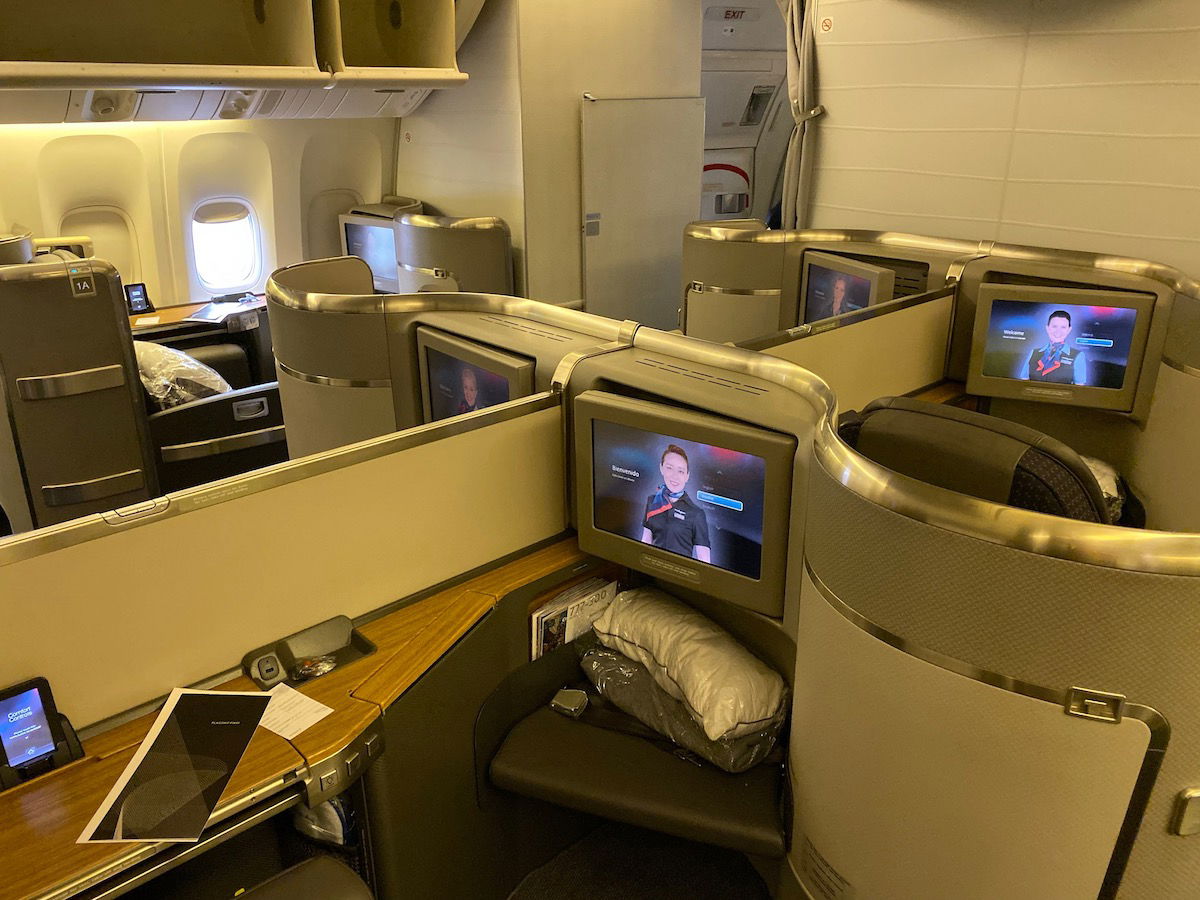 Do you earn miles & Loyalty Points for American paid upgrades?
One major point of frustration with American Airlines' paid upgrade program is that the money you spend on upgrades doesn't earn you any bonus AAdvantage miles, and also doesn't earn you Loyalty Points, which is American's metric of qualifying for elite status. The only rewards you'd earn is whatever you receive for your credit card spending.
That's a bit disappointing, since it's money you're spending directly on American. I suspect this is a technological limitation more than anything else, as American really should reward paid upgrades, just as any other spending on airline tickets is rewarded with the airline.
If you're crediting your flight to a partner frequent flyer program, you can also expect that you'll be rewarded based on your original class of service.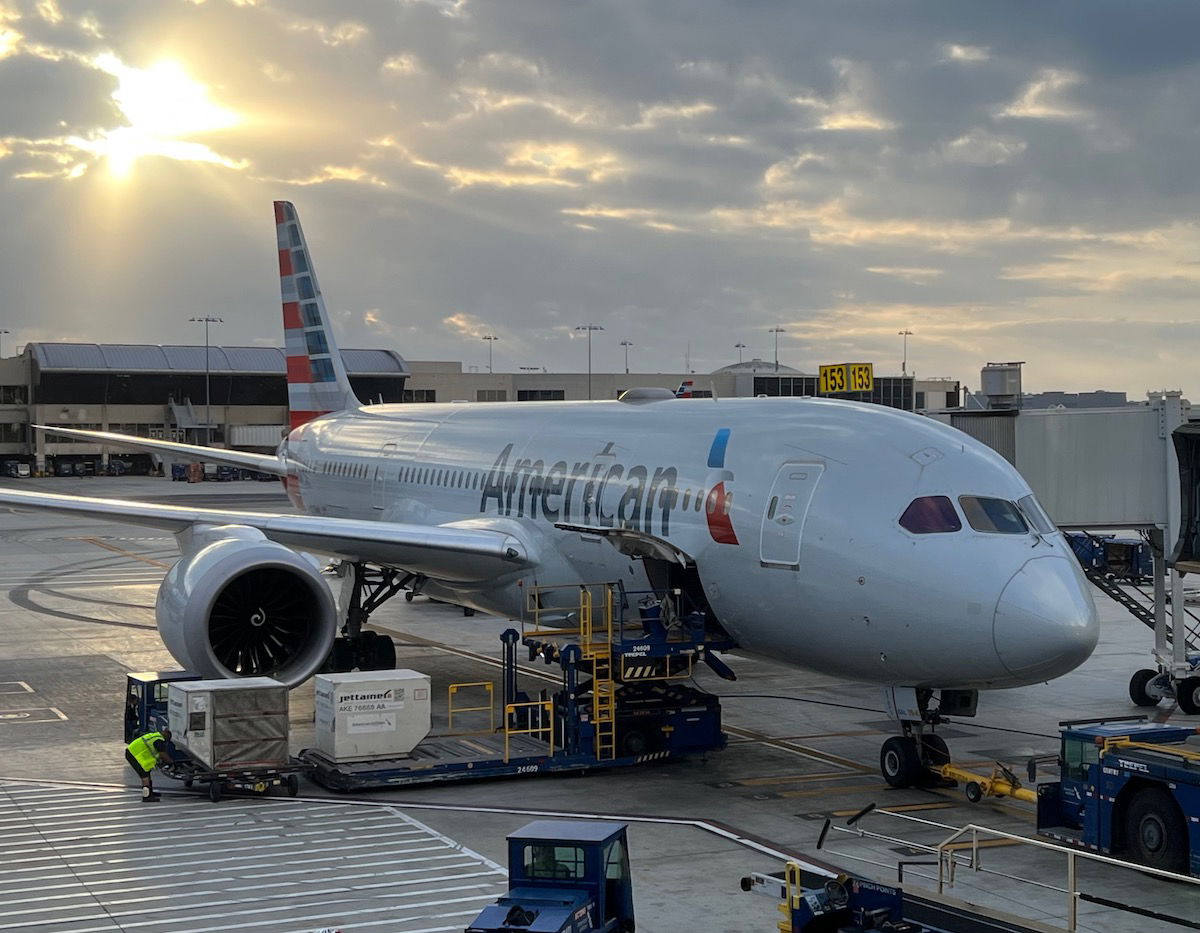 Are American paid upgrade offers refundable?
If you accept a paid upgrade with American, is that refundable? There are a few things to understand:
If you cancel or change your trip, you can request a refund for the upgrade cost on aa.com, in the form of a trip credit for the value of your upgrade
If you paid for bags or Mileage Multiplier, you can request a refund on aa.com for that
If you paid for Main Cabin Extra or a Preferred seat on a segment you end up upgrading, you'll automatically be refunded for that to the original form of payment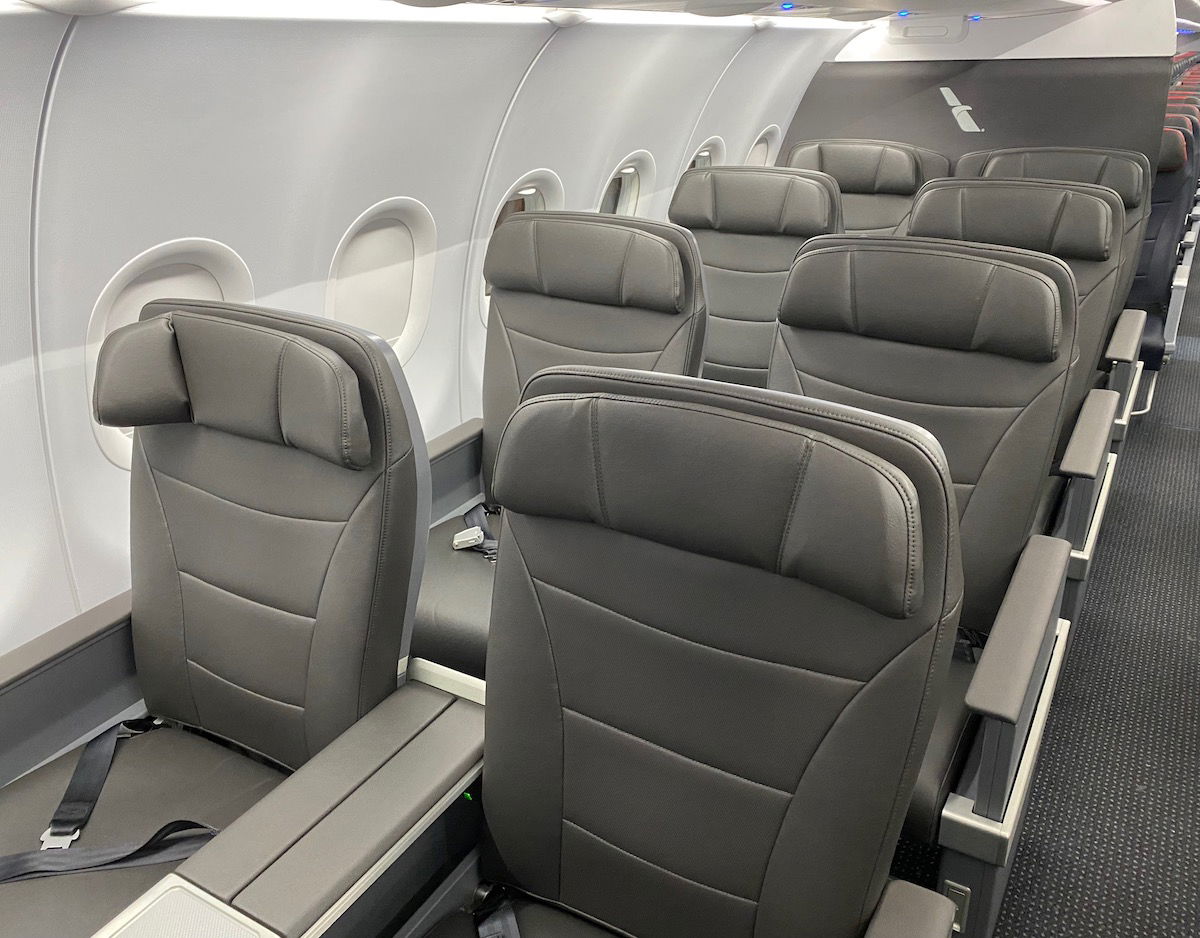 American paid upgrade offers are getting aggressive
This is purely anecdotal, but it feels to me like recently, paid upgrade offers are getting a bit more attractive in terms of pricing. This won't be the case across the board, but between my own experiences and reports I'm seeing from others, I think American is intentionally trying to price upgrades lower.
It also seems like the higher your elite status, the better the upgrade pricing is. I get the logic of that — those customers are most likely to receive complimentary upgrades, so the question is how American can get those people to buy-up and guarantee themselves premium seats, rather than gambling on an upgrade.
I'm seeing transcon upgrades for around $200, and I'm also seeing reports of long haul upgrades for around $400. Of course this won't always be the case, as there are a lot of factors, but in many situations prices seem to be getting better.
Everyone will of course value first and business class upgrades differently. In the past I've written how much I value first class, and how much of a premium I'm willing to pay for it.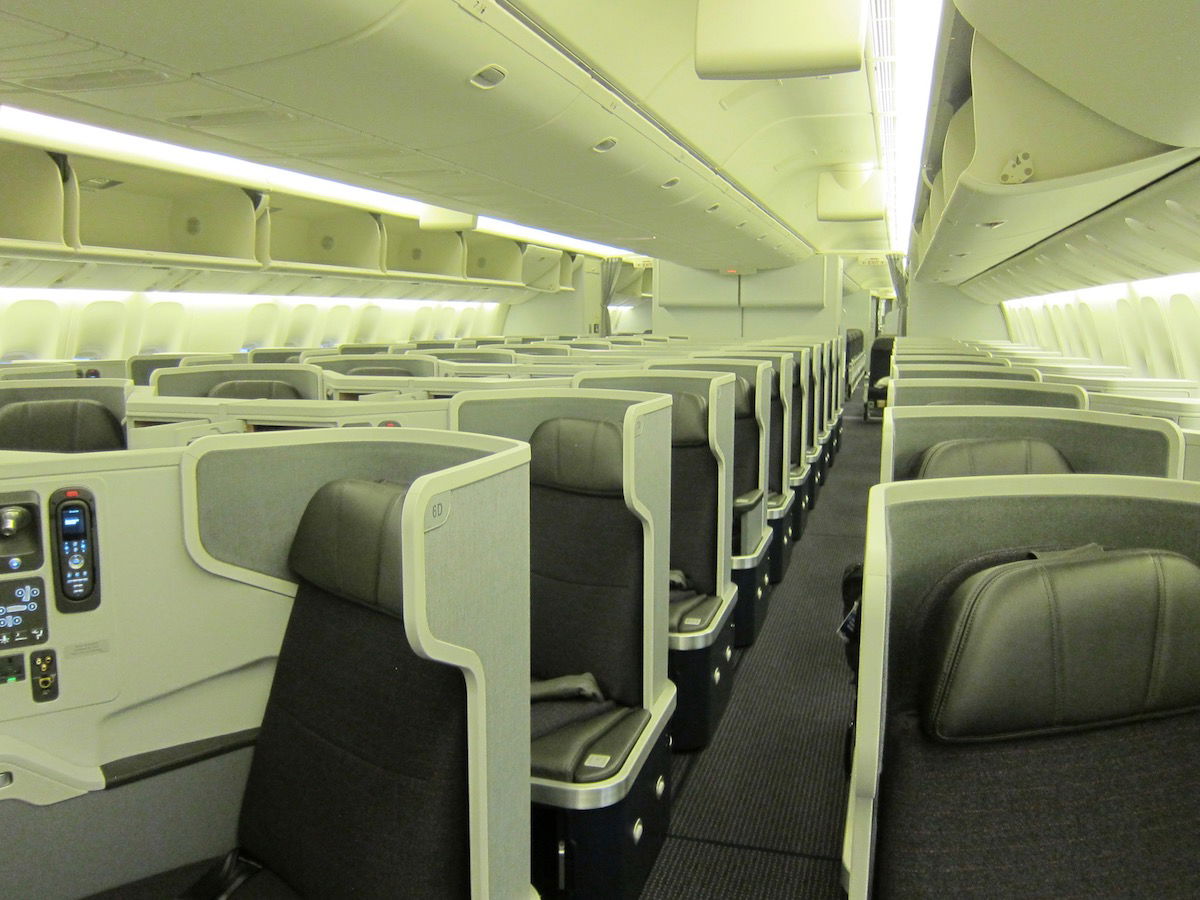 These paid upgrades are controversial with elites
In fairness to American, the airline has historically been much less aggressive than Delta and United when it comes to selling upgrades. However, it seems like that's a trend that has slowly been changing over time.
As you'd expect, the whole paid upgrade concept leaves a bad taste in the mouth of many elite members. For example, many people work hard to earn AAdvantage Executive Platinum member, which is supposed to entitle you to space available upgrades starting 100 hours before departure.
Many elite members find that their upgrades aren't clearing in advance, but instead they're being offered cheap buy-up deals in the days prior to departure. As you'd expect, upgrades are a zero-sum game, and a particular plane only has so many premium seats.
So rather than offering elite members the space available upgrades that they hope for, airlines are instead doing what they can to get those people to buy upgrades instead. It of course makes one wonder why they should even bother being loyal, since upgrades are one of the main perks of elite status…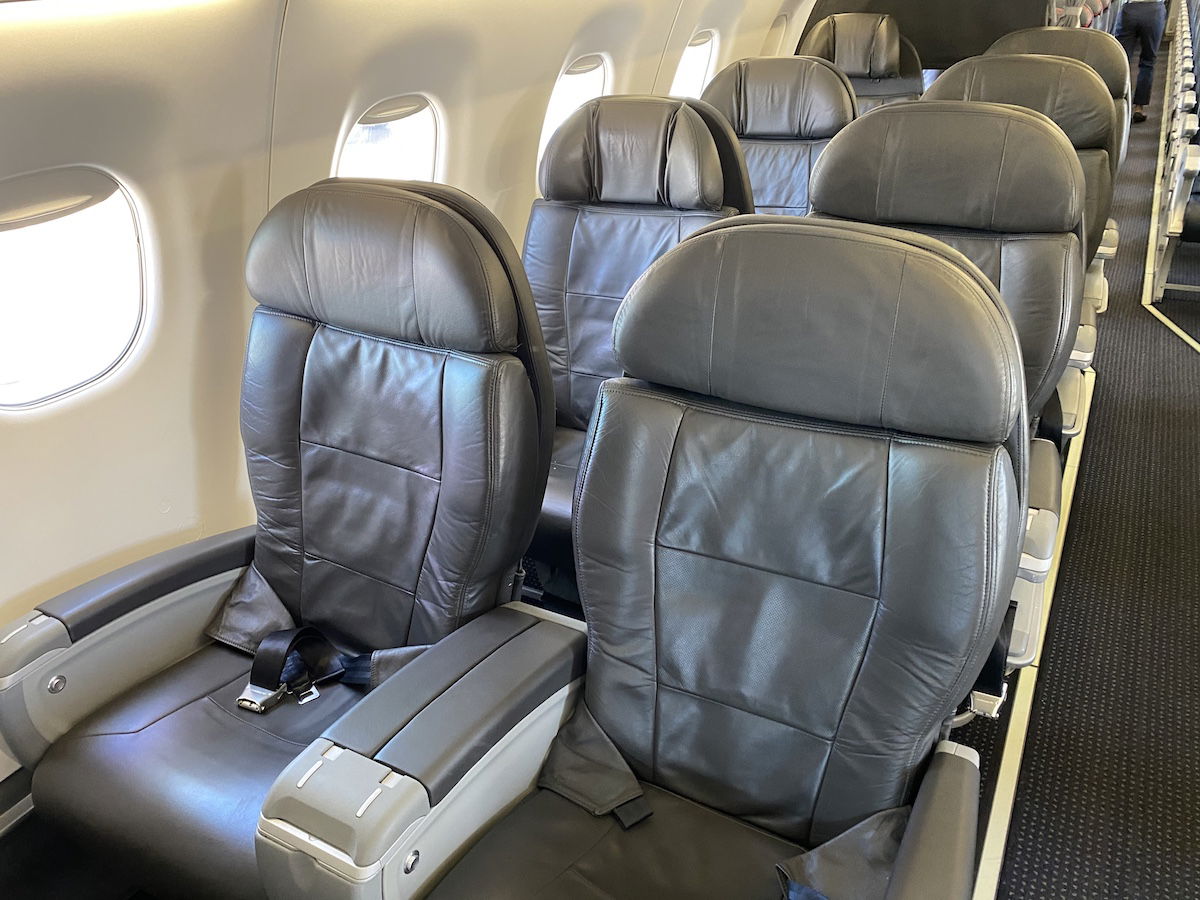 Bottom line
American Airlines has a paid upgrade program, whereby select customers are targeted for cash upgrades after booking. The pricing and availability of this varies significantly, but in many cases I'm noticing pricing that's more attractive than ever before.
While being able to guarantee an upgrade could be a good deal, this is a double-edged sword, as it makes it tougher to score a complimentary upgrade.
What do you make of American's paid upgrade program? Have you noticed a change in pricing?