Over the weekend I flew on an American Boeing 777-300ER from Miami (MIA) to Los Angeles (LAX). In hopes of getting an upgrade, I tried something for the first time, which I figured OMAAT readers would find interesting.
My upgrade odds on American weren't looking good
I'm an Executive Platinum member with American Airlines, and one of the perks of that is unlimited complimentary space available upgrades. The Boeing 777-300ER has 52 business class seats, so I figured that my odds of clearing the upgrade on a Saturday in September were pretty good.
My upgrade didn't clear in advance, and unfortunately the day before departure business class was totally sold out, and I hadn't been upgraded.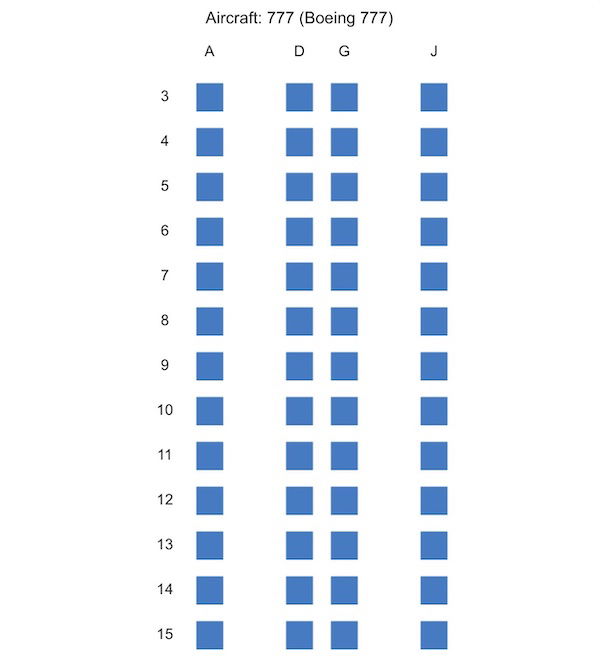 American Airlines starts publishing the upgrade list 12 hours before departure, so at that point I saw that I was still "only" number four on the upgrade list. Unless there were several misconnects or no shows (which isn't totally unheard of), odds weren't at all looking good.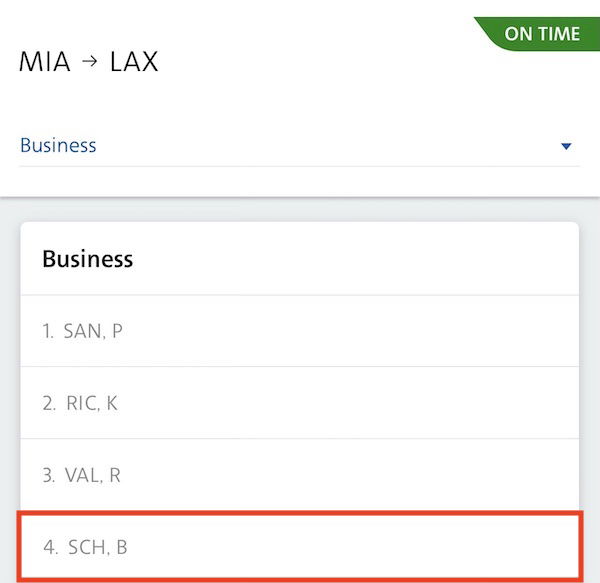 How I bumped my priority on the American upgrade list
American Airlines prioritizes upgrades as follows:
First by elite status — upgrades go to Concierge Keys, then Executive Platinums, then Platinum Pros, then Platinums, and then Golds
Then by the type of upgrade — confirmed upgrades (like mileage upgrades and systemwide upgrades) clear ahead of complimentary upgrades
Then by rolling 12-month total of Loyalty Points
As much as I hate paying for something I could get for "free," I really valued an upgrade on this flight, as I was exhausted, and some real sleep sounded oh-so-nice. For that matter, this is about as valuable as an upgrade in the lower 48 gets, as you get a reverse herringbone seat, a decent meal, bedding, etc.
The morning of departure I was in the Flagship Lounge Miami (thanks, Royal Air Maroc!), and went to the counter to ask about the possibility of requesting a mileage upgrade. The agent told me I had to call American to request that, so that's what I did. Within a few minutes, a phone agent waitlisted me for a mileage upgrade. If it cleared, it would cost 15,000 AAdvantage miles, and I'd be charged a $75 co-pay.
The thing is, if you've already checked in, the list doesn't automatically update. With the request having been made, I went back to the agent at the counter in the Flagship Lounge. It wasn't just a case of her having to uncheck me in and then check me in again. She must have typed for a solid five minutes, before telling me I was now number one on the upgrade list.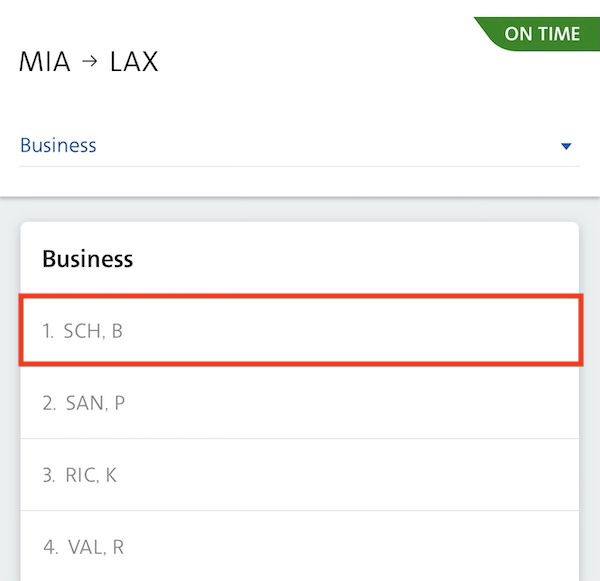 I figured my odds of clearing were pretty good at this point. Yes, business class was sold out, but with 52 business class seats, American no longer having change fees, and the potential for no shows (whether it's due to a misconnect, someone being stuck in customs, or someone running late to the airport), I gave myself 60/40 odds of clearing. After all, a certain percentage of passengers no show, and I only needed a 1.9% no show rate here.
So, how did it work out for me?
It didn't. Everyone showed up. On the plus side, since this was a Boeing 777-300ER, I could assign myself a premium economy seat at no extra cost (with standard economy service). That's almost as comfortable as domestic first class, so it was a perfectly pleasant flight.
Unfortunately Wi-Fi was broken, which made for a long flight (since usually I just stay productive, and that passes the time).
JoJo's "Too Little, Too Late" song comes to mind. I would have surely cleared a mileage upgrade if I had just waitlisted it as such from the beginning. But like I said, I didn't want to pay for something that I thought I could get as a perk.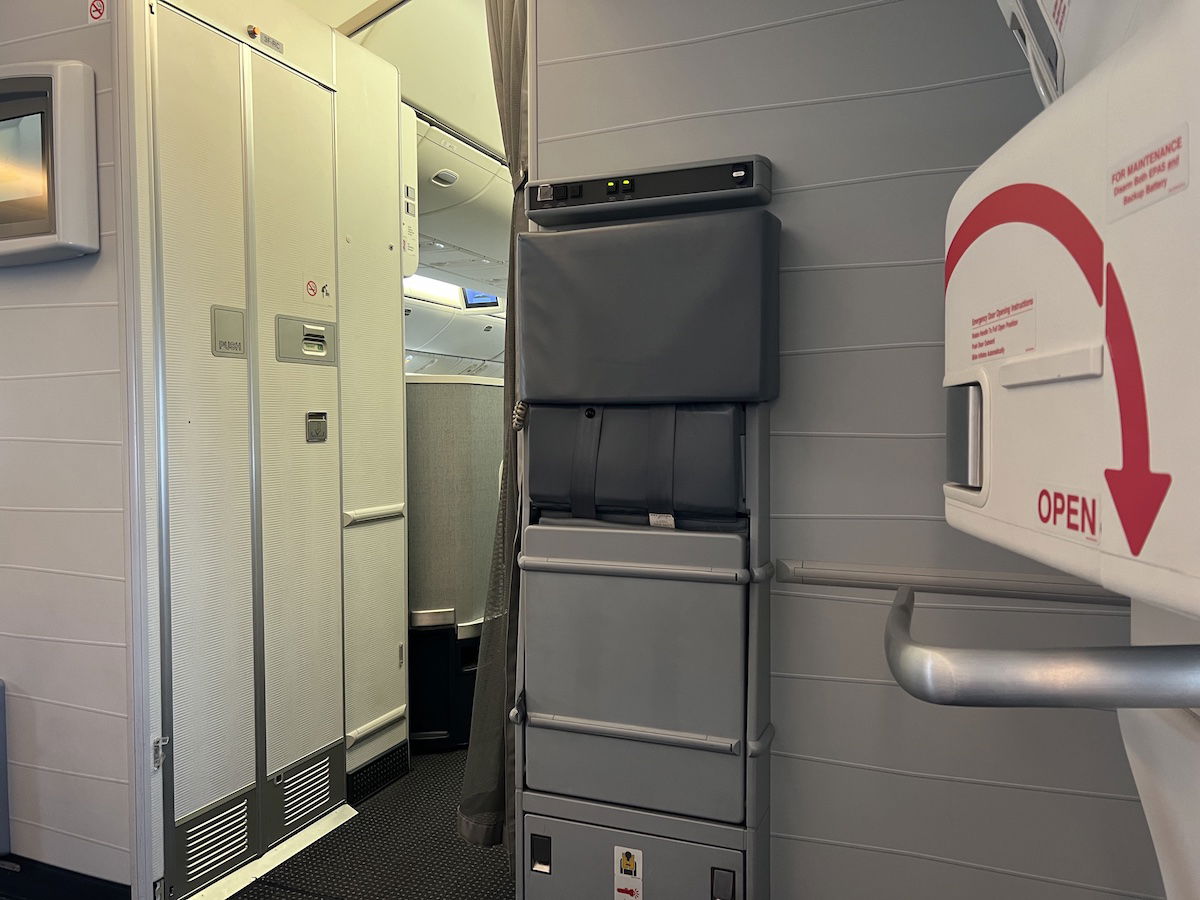 American is missing out on a huge revenue opportunity
Among the "big three" US airlines, American is the absolute worst (by far) at monetizing upgrades. That's probably something that most frequent flyers ultimately appreciate. Not only does the airline not really have low cost (cash) upgrade offers, but American makes it an absolute pain to upgrade.
I still find it hard to believe that American doesn't even let you request a mileage upgrade online, but rather you have to pick up the phone. I imagine a lot more people would request mileage upgrades if they were easier to request.
And that brings me to the huge opportunity for American's bottom line. Again, we should probably be grateful American doesn't do this, but I feel like American is missing out by not more widely encouraging people to request mileage upgrades to boost their odds of clearing an upgrade. Not only would it take the liability of AAdvantage miles off the books, but there's also a co-pay for these upgrades.
In addition to allowing people to request mileage upgrades online, American could actively promote how you can get a higher upgrade priority by requesting a mileage upgrade. This is a case where transparency would probably work in American's favor, so that customers really know where they stand.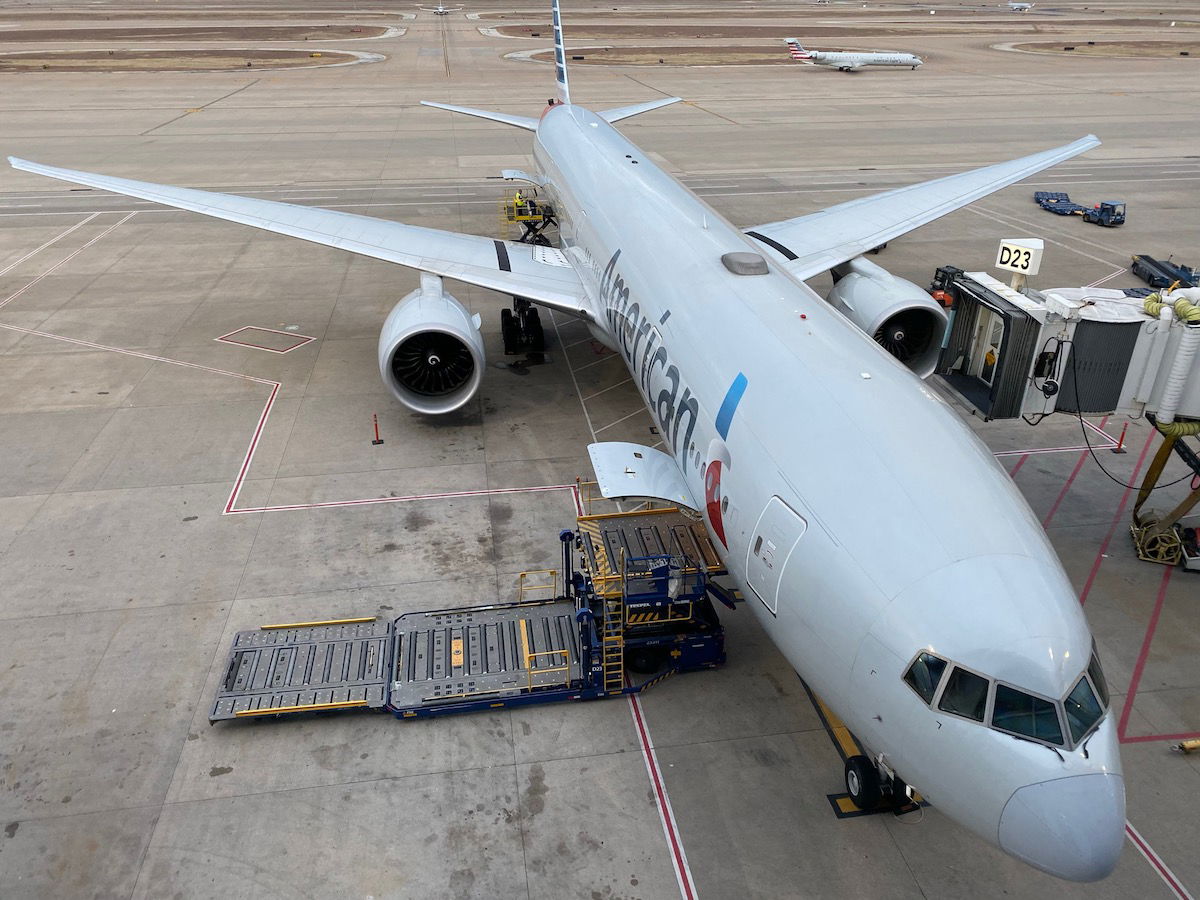 Bottom line
I've never before requested a mileage upgrade on an American route where I was eligible for a complimentary upgrade, since I don't like the idea of paying for something I could get for "free." I finally gave this a try, but only on the day of departure, when business class was sold out.
On the plus side, I was bumped up on the upgrade list from the fourth spot to the first spot, so it worked in that sense. Unfortunately all business class passengers showed up, so that wasn't of much value.
I'm curious where OMAAT readers stand on mileage upgrades to get higher priority on the upgrade list — under what circumstances would you do it?