I'd like to think I'm a numbers guy, which is part of the reason that the direction that loyalty programs have taken drives me nuts. I like to do research before deciding on what programs I'm loyal to, but unfortunately there simply isn't usually a right answer anymore. That's why at this point I'm considering going for British Airways Gold status, even though I'm not at all a fan of the airline. Let me explain.
I'm a lost (loyalty program) soul
I love loyalty programs, but I'm at the point where my brain is pulling me in several different directions when it comes to which program to focus my efforts on. Here are the conflicting feelings I'm having:
I feel like I should give up on airline status altogether and just be a "free agent," flying whatever airline makes the most sense with each trip, especially as first class has largely become more reasonably priced, and upgrades have become tougher
I just started a Delta Platinum status challenge, and had considered going for Diamond with Delta, in spite of the loyalty program; instead I respect Delta as an airline, and find them to be the best operationally
As frustrated as I am by the direction American AAdvantage has taken, I'm already on that hamster wheel, and it's fairly easy for me to requalify without really trying
I feel like I should go for status with British Airways and double down on flying American, because when you combine the perks that can be "stacked" between the two programs, I might still have the best all around experience
Why I might want to go for British Airways Silver status
I explained this in a previous post, but with American opening refreshed Flagship Lounges, those who have oneworld Sapphire status through any program other than AAdvantage get access to these lounges whenever they fly American, even if it's domestic. Having access to these lounges when flying domestically would make a difference, as they really are quite good.
While only two Flagship Lounges are open so far (in Chicago and New York), several more are opening, including in Los Angeles, Miami, Dallas, and Philadelphia. If the Flagship Lounges maintain their quality, it would make up for the bad food American serves onboard, since the lounge food is actually decent. Having access to great lounges makes a big difference, so this is tempting.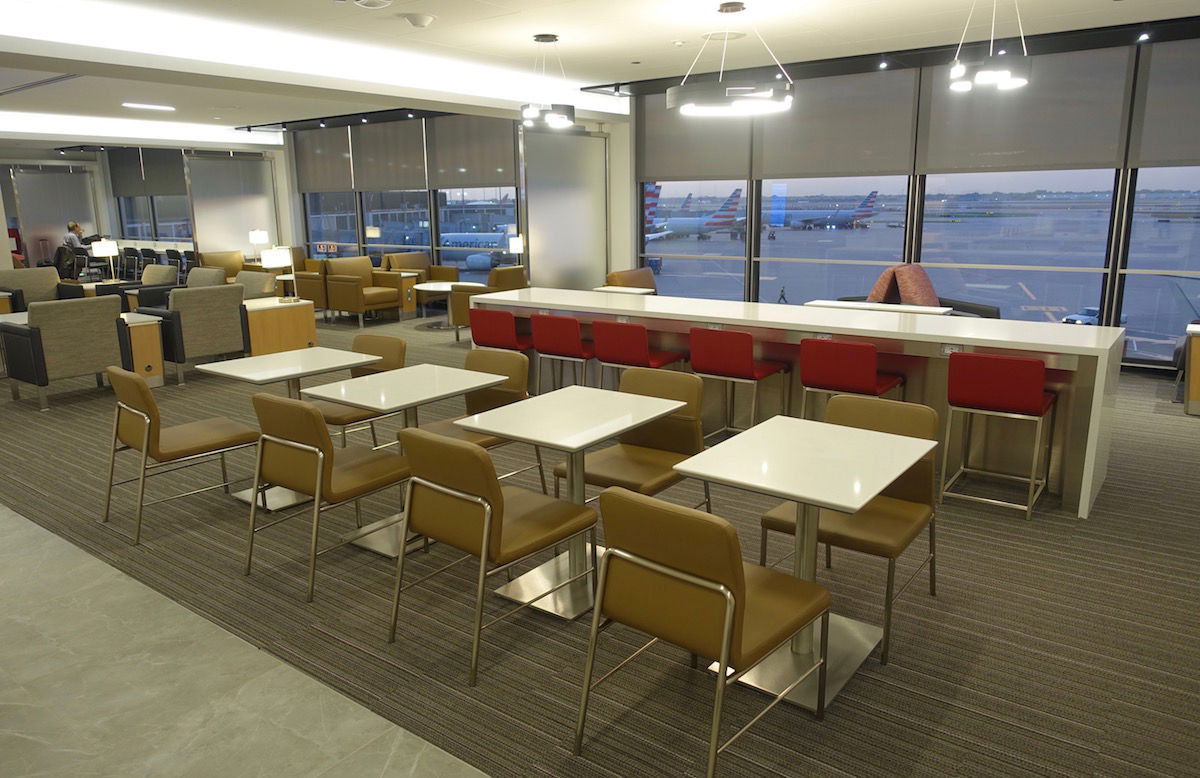 American Flagship Lounge Chicago
One of the things I like about Delta over American is that SkyClubs are better than Admirals Clubs, but they sure aren't better than Flagship Lounges.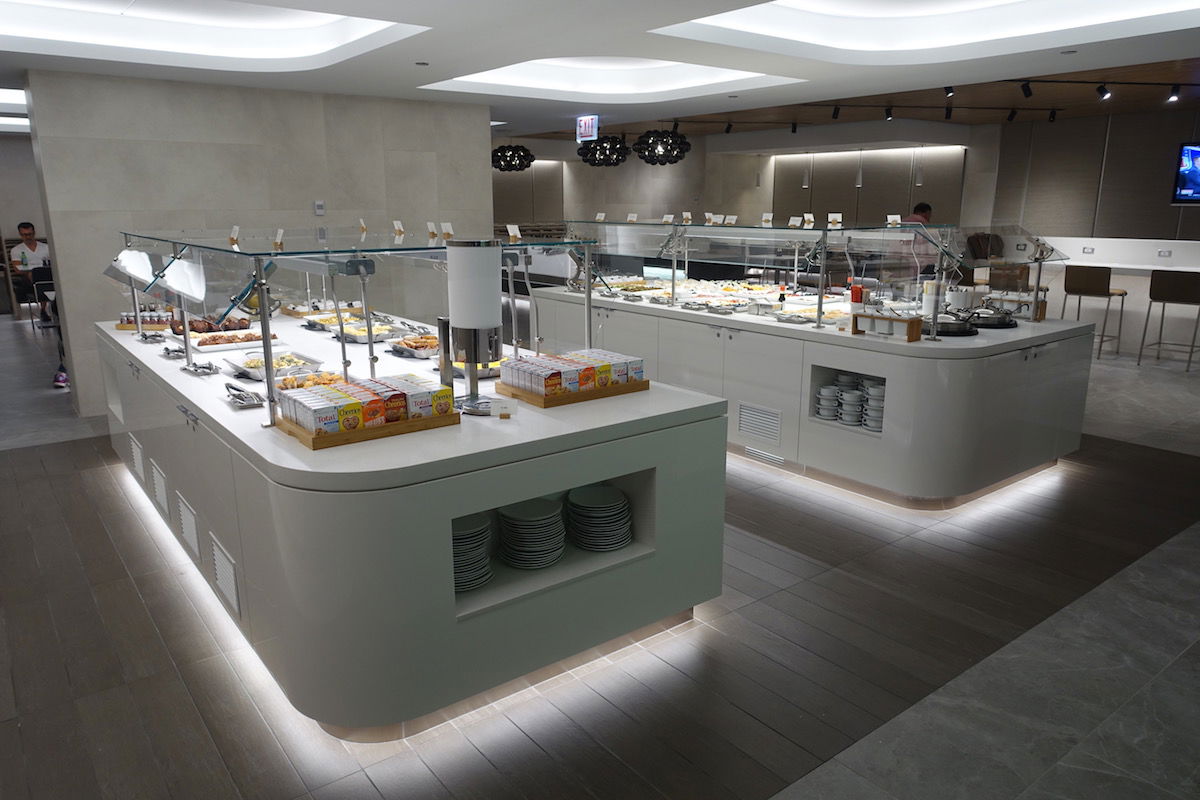 American Flagship Lounge Chicago
But if I go for British Airways Silver, I might as well go for Gold
As it pertains to flying on American domestically, there are two perks to British Airways Gold over British Airways Silver.
First of all, British Airways Gold is oneworld Emerald status, meaning you get access to oneworld Emerald lounges even when traveling domestically. The only real lounge where that would matter for my purposes is the Qantas First Class Lounge LAX, which is fantastic. I fly in and out of LAX quite often, so I guess the question comes down to how much I'd be willing to pay for what essentially amounts to a Qantas First Class Lounge membership.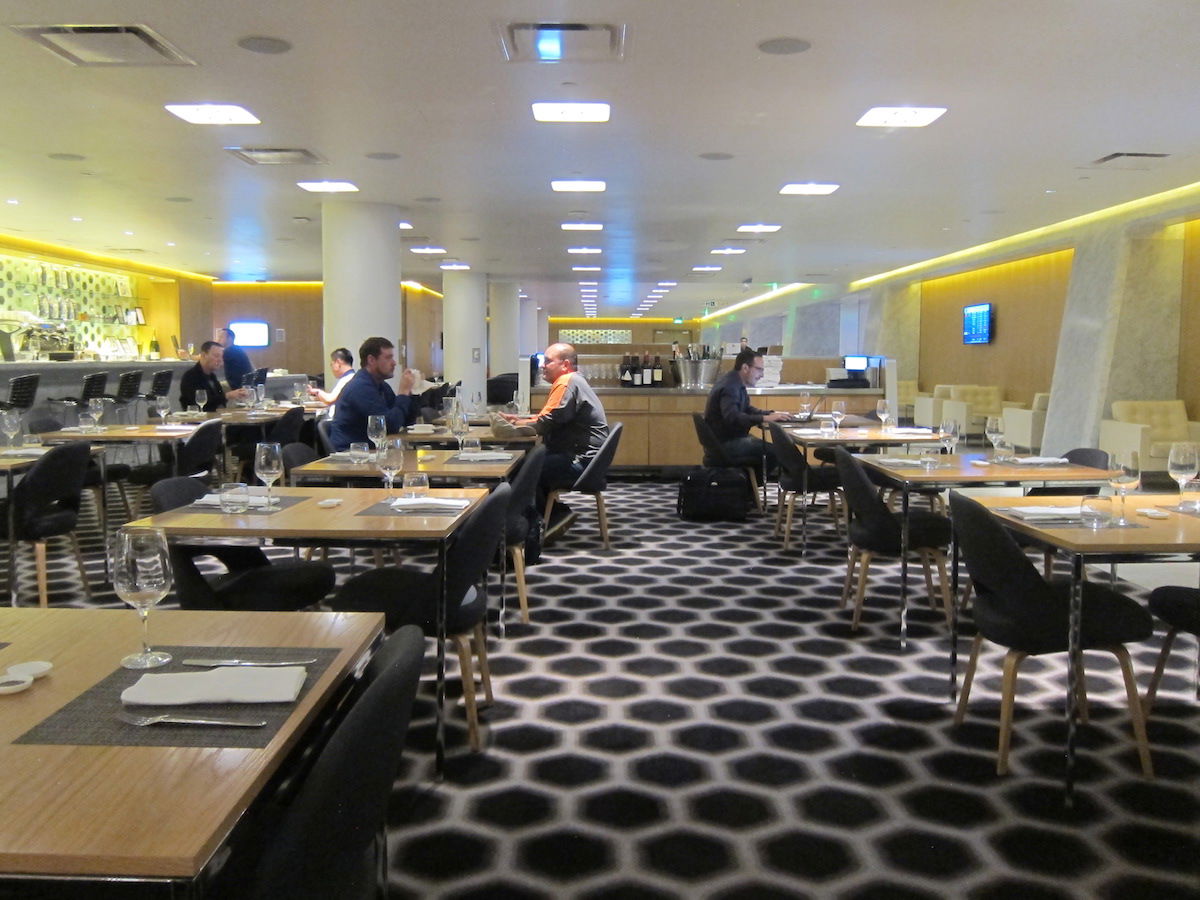 Qantas First Class Lounge Los Angeles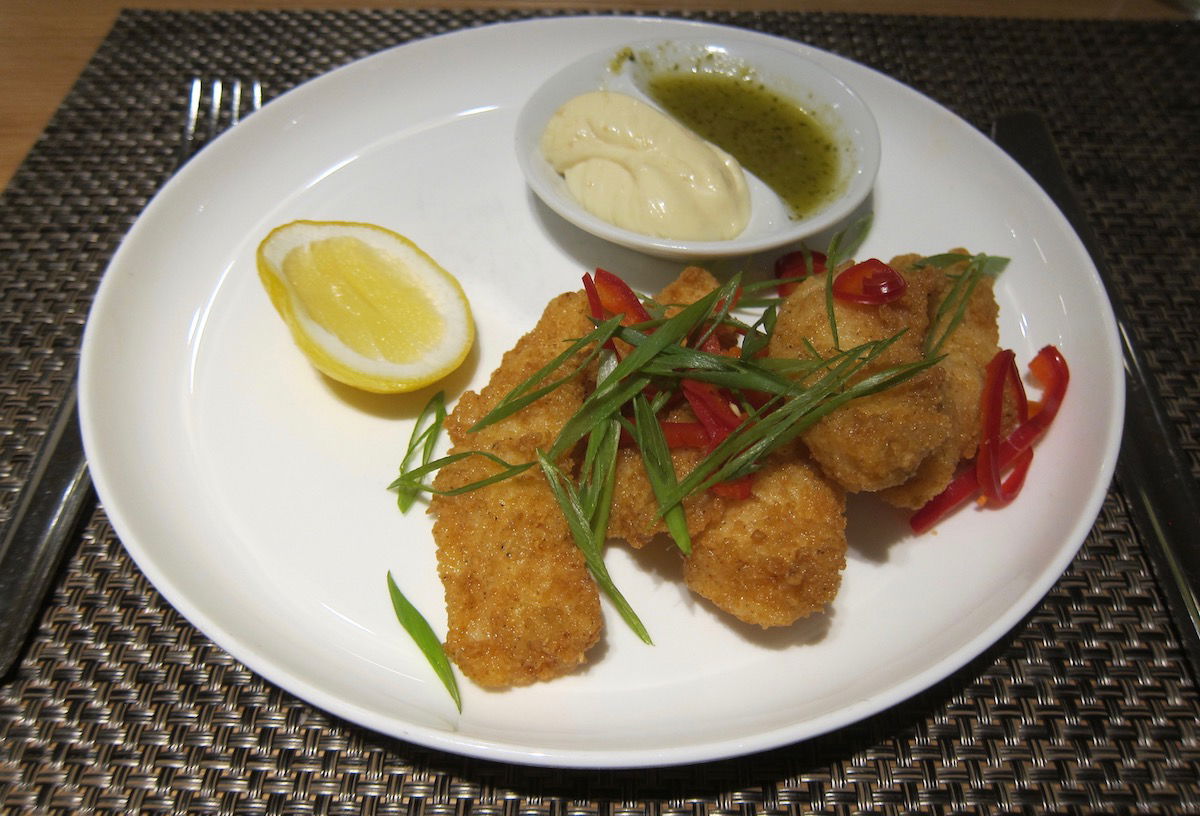 Qantas First Class Lounge Los Angeles
There's one other perk, which maybe isn't actually that valuable, but is worth mentioning. Oneworld Emerald members can use American's Flagship First check-in facilities, which are exclusive, if nothing else. Given that I have CLEAR I'm not sure I'd get much value out of it, but…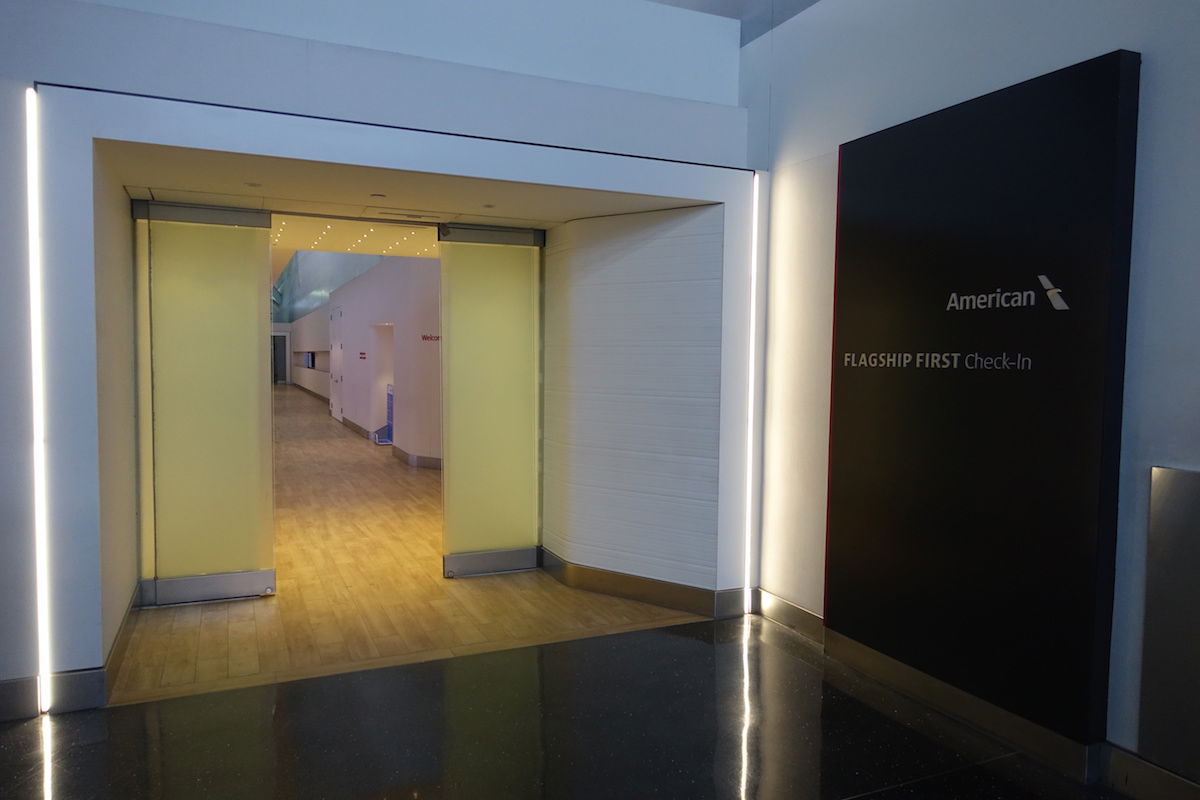 American Flagship First Check-In
How tough is it to earn British Airways Silver or Gold status?
Maybe it sounds crazy, but this is something I really love about British Airways Executive Club. I feel like US loyalty programs are so boring nowadays, given that they're revenue based, that you earn a certain number of miles per dollar spent, etc. It's just boring, as there's no gamification to it.
British Airways, on the other hand, uses Tier Points. Earning Silver status (oneworld Sapphire) requires 600 Tier Points, while earning Gold status (oneworld Emerald) requires 1,500 Tier Points.

This calculator will show you how many Tier Points you earn for each segment, based on the airline, fare class, route, etc. Given how many cheap premium cabin oneworld fares there are, it's actually quite easy to rack up these Tier Points. To give a few examples of how many Tier Points you earn for one-way flights:
Los Angeles to San Francisco in American business class — 40
Los Angeles to New York in American business class — 140
New York to London in British Airways business class — 140
New York to Doha in Qatar Airways business class — 160
Tier Points accrue at a much slower pace for economy, but then again, my plan would be to mostly earn them on discounted business class tickets, which are fairly easy to come by. For example, my upcoming ~$676 roundtrip ticket from Ho Chi Minh City to New York would earn me 600 Tier Points, which is enough for Silver status in one swoop (update: I also need four flights on BA to qualify, though I can easily do those). There are plenty of other cheap tickets that could get me all the way to Gold status without spending too much.
But then there's another side to that. I could also credit those flights to American rather than British Airways, and then my upgrade priority would be higher on the revenue economy flights I take on American, since EQDs are the deciding factor after status when it comes to upgrade priority.
Bottom line
On one hand I want to give up on American altogether. On the other hand, I feel like I should double down, because maybe American is in fact the best domestic airline if you always have access to Flagship Lounges. But if I go that far, is it worth putting in the extra effort to go for Gold, and get Qantas First Class Lounge access at LAX as well?
See how lost I am? 😉