Virtually all airlines reduced inflight service during the pandemic, and over the past few months we've seen airlines progressively add back more service, though at different paces. For example, Alaska Airlines has more or less fully restored its first class inflight service, while Delta Air Lines is a long ways off from returning to pre-coronavirus service levels.
Well, American Airlines is today further restoring inflight catering, though it's a gradual, phased approach. Let's first recap American's current first class service, and then we'll talk about what's changing.
American Airlines' current first class catering
First for some context, what is service currently like in American Airlines domestic first class?
On flights of up to 900 miles, American serves drinks and snacks from a snack basket, but there's no food service otherwise.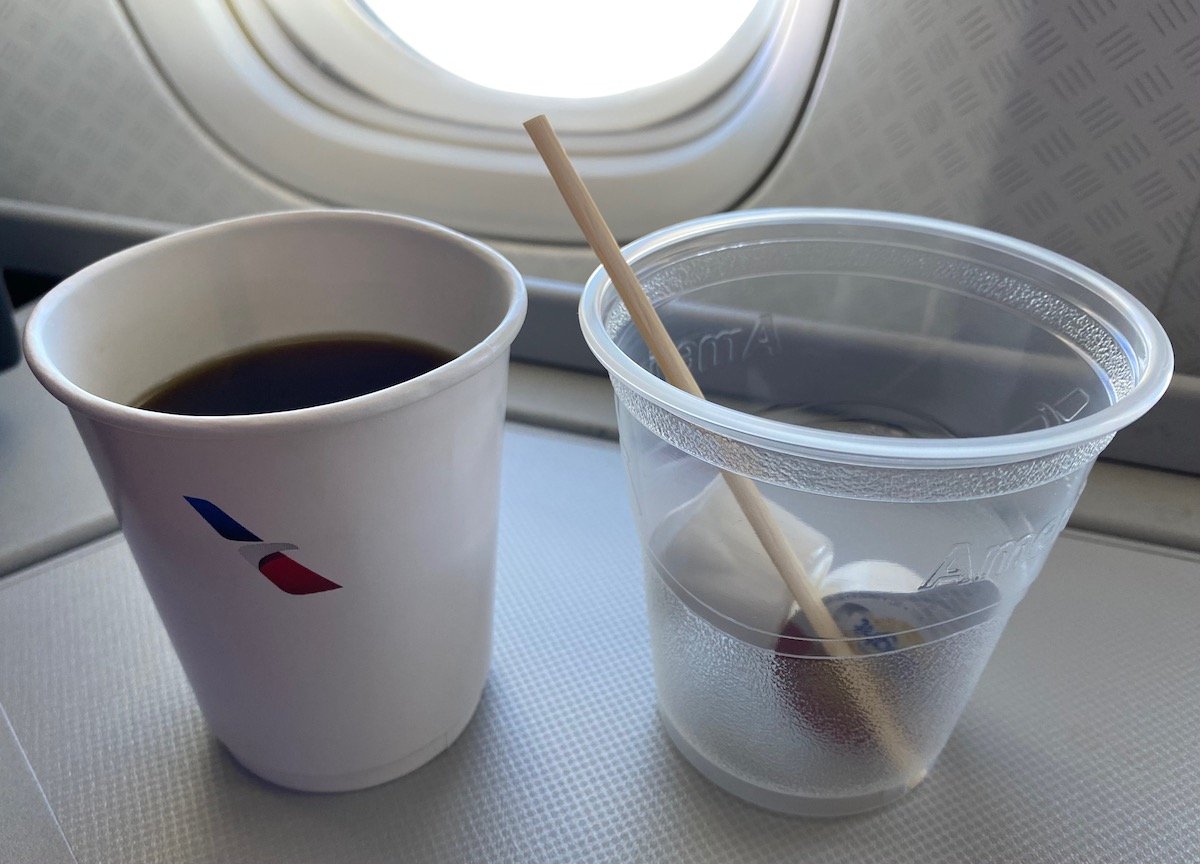 On flights of 900 to 1,499 miles, American serves a "Fresh Bites" snackbox, which is intended to be a tapas-style box with several options, like salad, cheese, fresh fruit, veggies, and more. Below are some screenshots from TheFlyGuy2 of what exactly you can expect.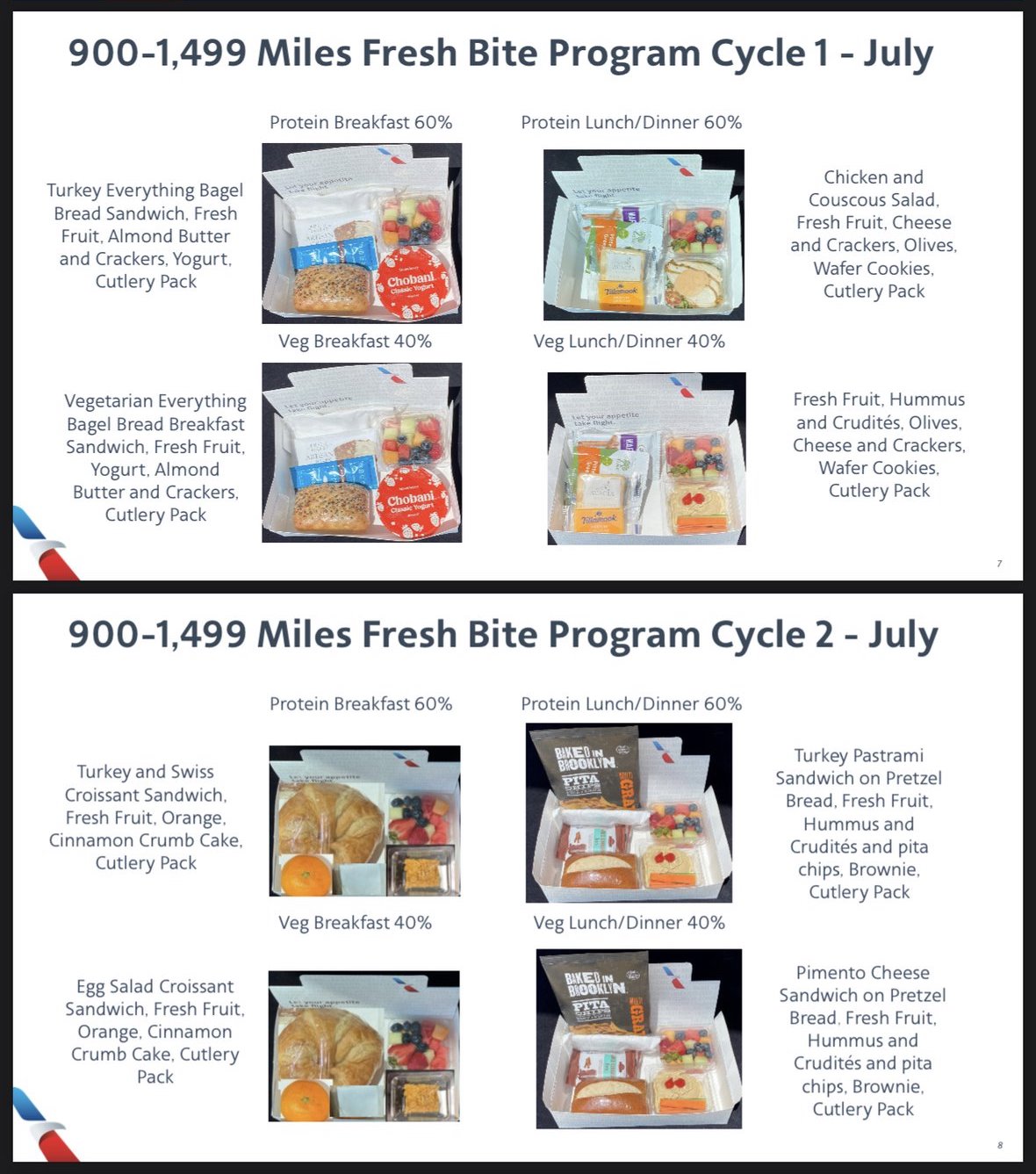 Then for flights of 1,500+ miles, there's a slightly more substantial "Fresh Bites" snackbox.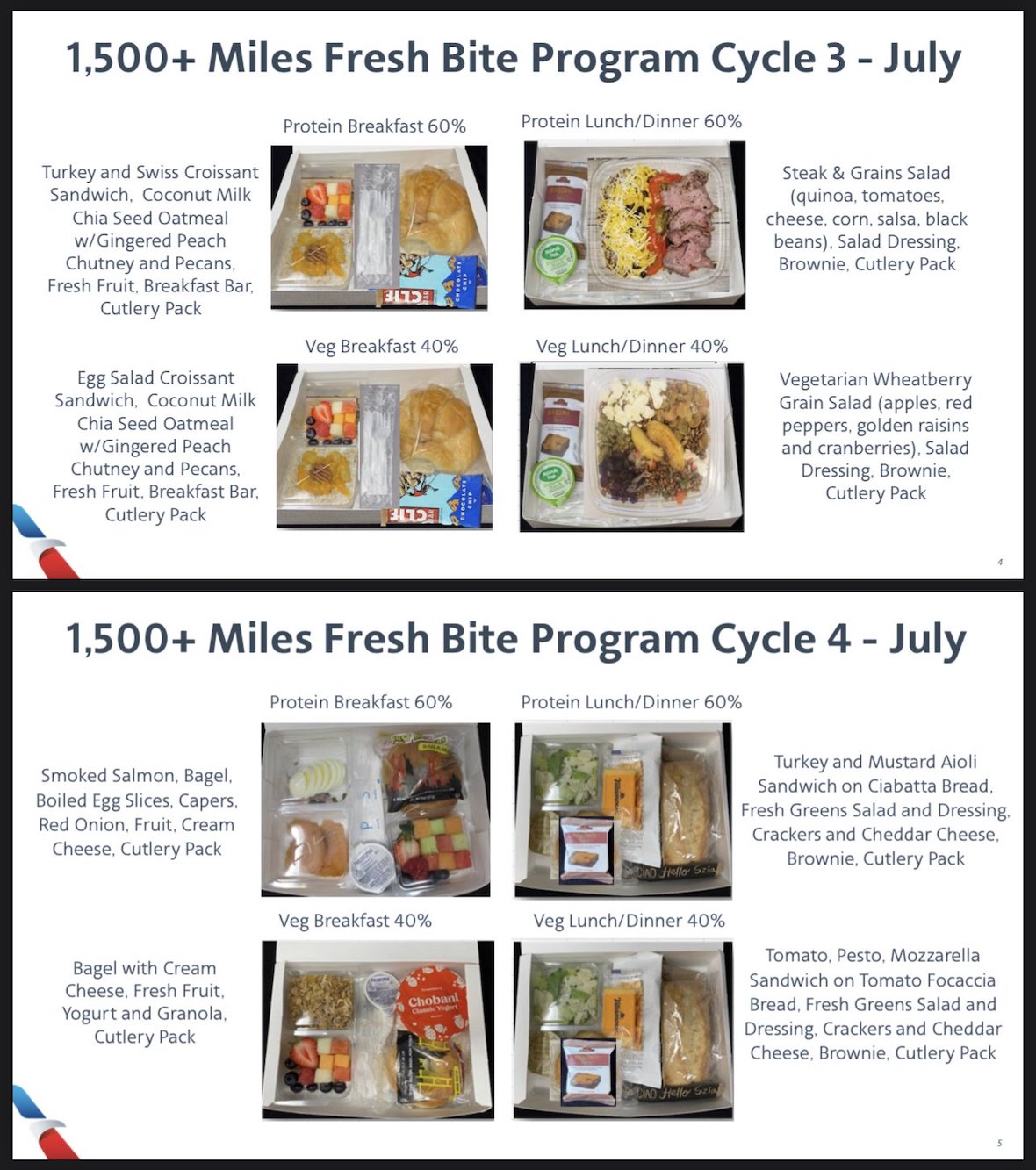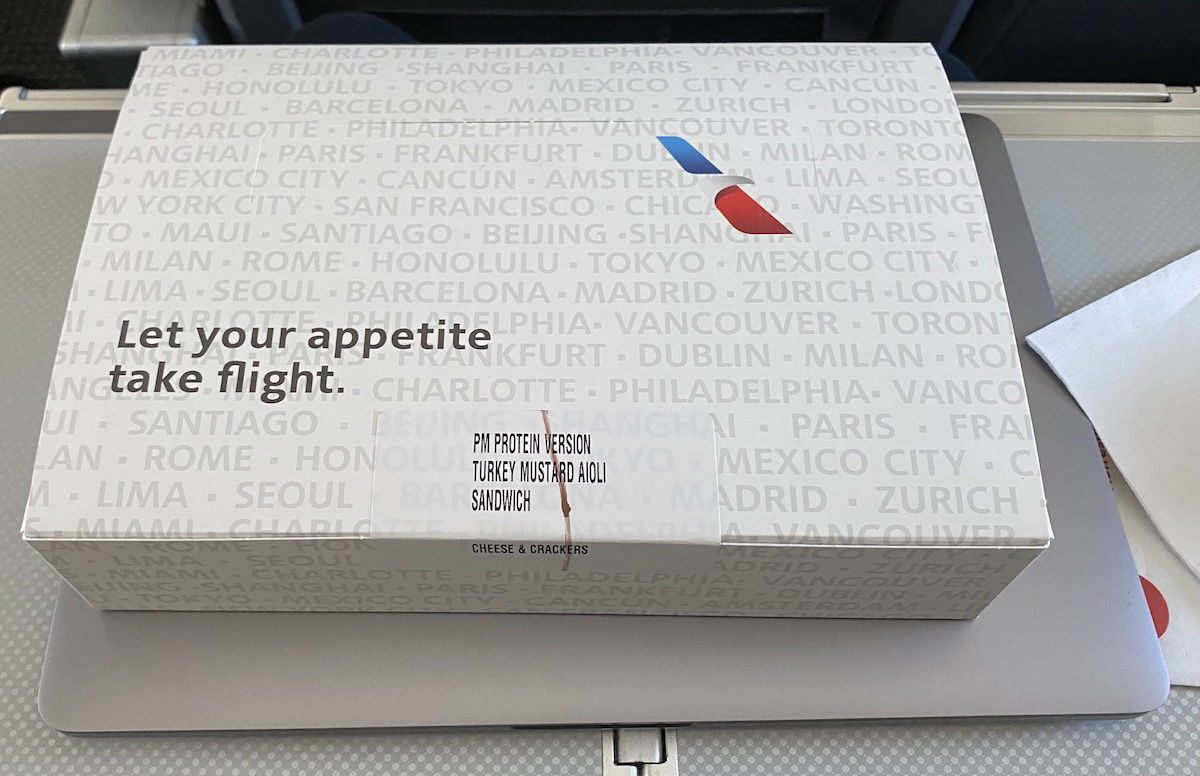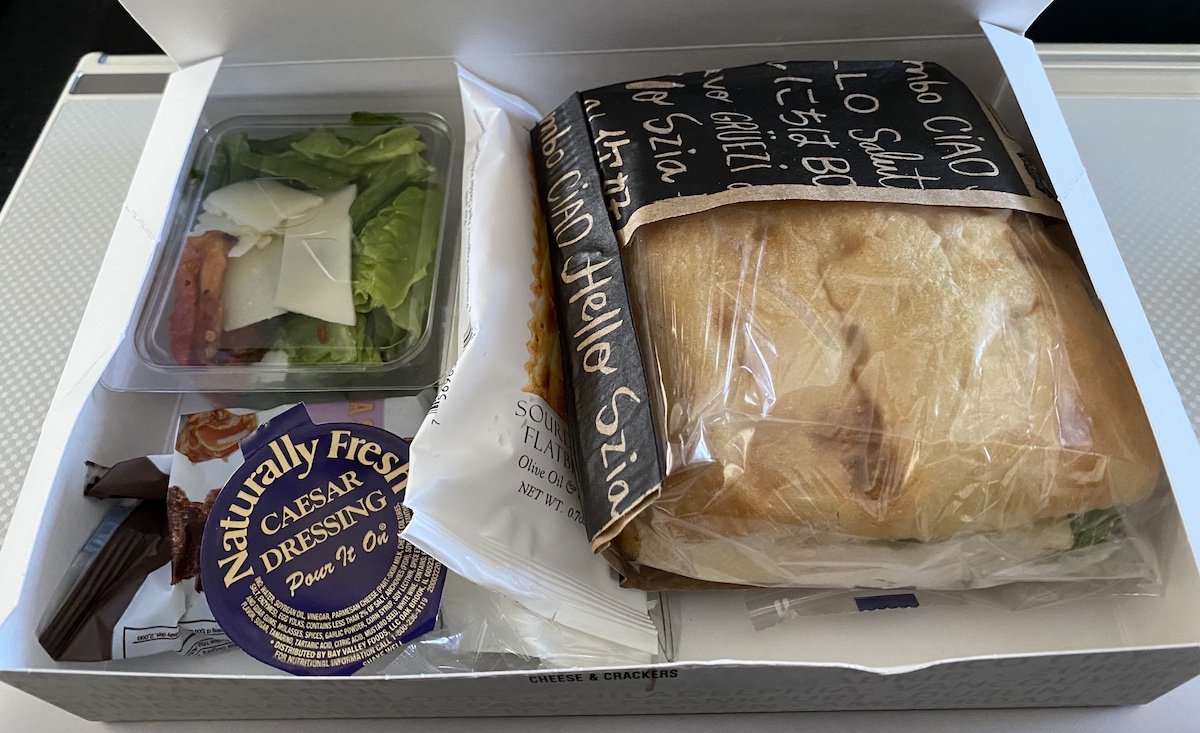 Then exclusively on premium transcontinental flights (including from New York to Los Angeles, San Francisco, and Orange County, and from Miami to Los Angeles) and Hawaii flights, American serves hot meals.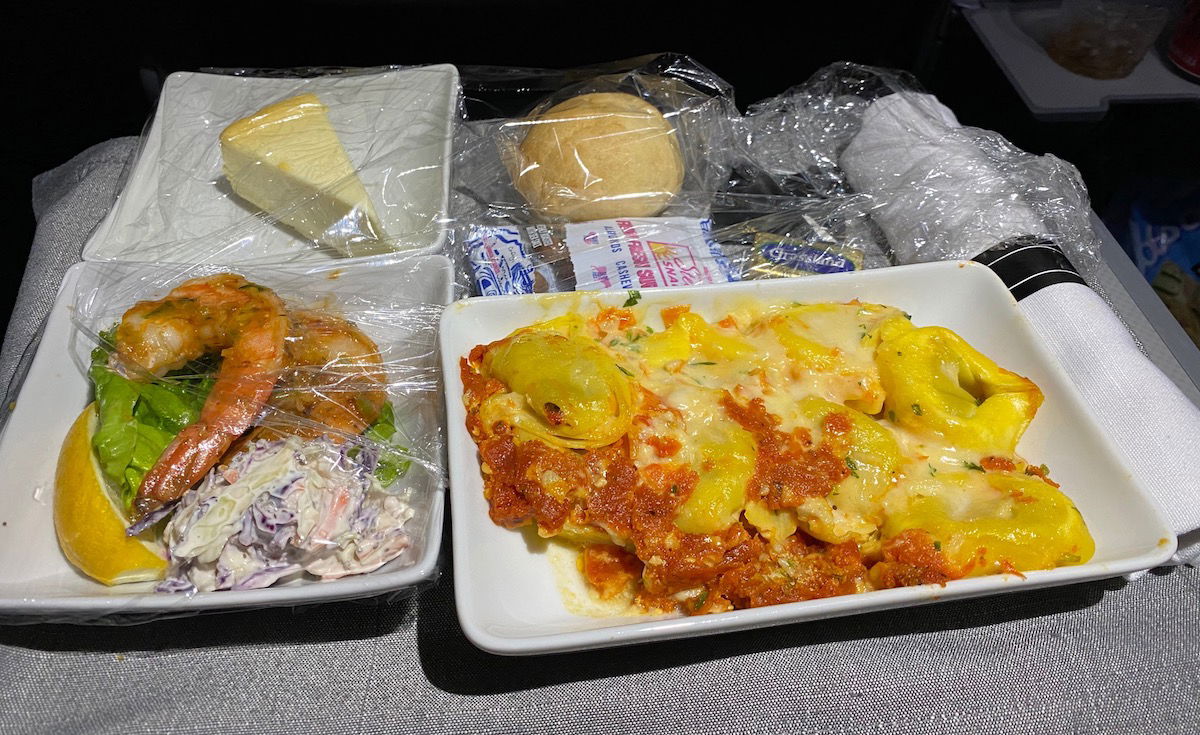 American Airlines improving first class catering, bringing back hot meals
A couple of weeks ago we learned that American Airlines planned to eventually restore hot meal service in first class, though no further details were provided. We now have a bit more information:
Starting today, American will be reintroducing tray service in domestic first class, though this will be progressive "over the next several months"
As American describes it, this "incremental approach" is part of the carrier's strategy "to ensure everyone onboard feels safe and comfortable"
During this transition, customers traveling on domestic premium cabin flights of 900+ miles will notice the Fresh Bites offerings on trays, rather than in boxes
Over the next several months, American will gradually return to hot meal service on trays that customers were familiar with pre-pandemic; however, we don't know exactly which flights will qualify for these hot meal services yet
For regional jets, over the next several months American will introduce fresh meals on flights of 900+ miles
As you can see, this sounds like it will be a very gradual change. The Fresh Bites offerings will start to be displayed on trays rather than placed in boxes, and then hot meals will also be returning in the coming months. For now American's meal offerings will more or less take a "surprise and delight" approach. Or I suppose since we're talking about American Airlines catering, a "surprise and disappoint" approach.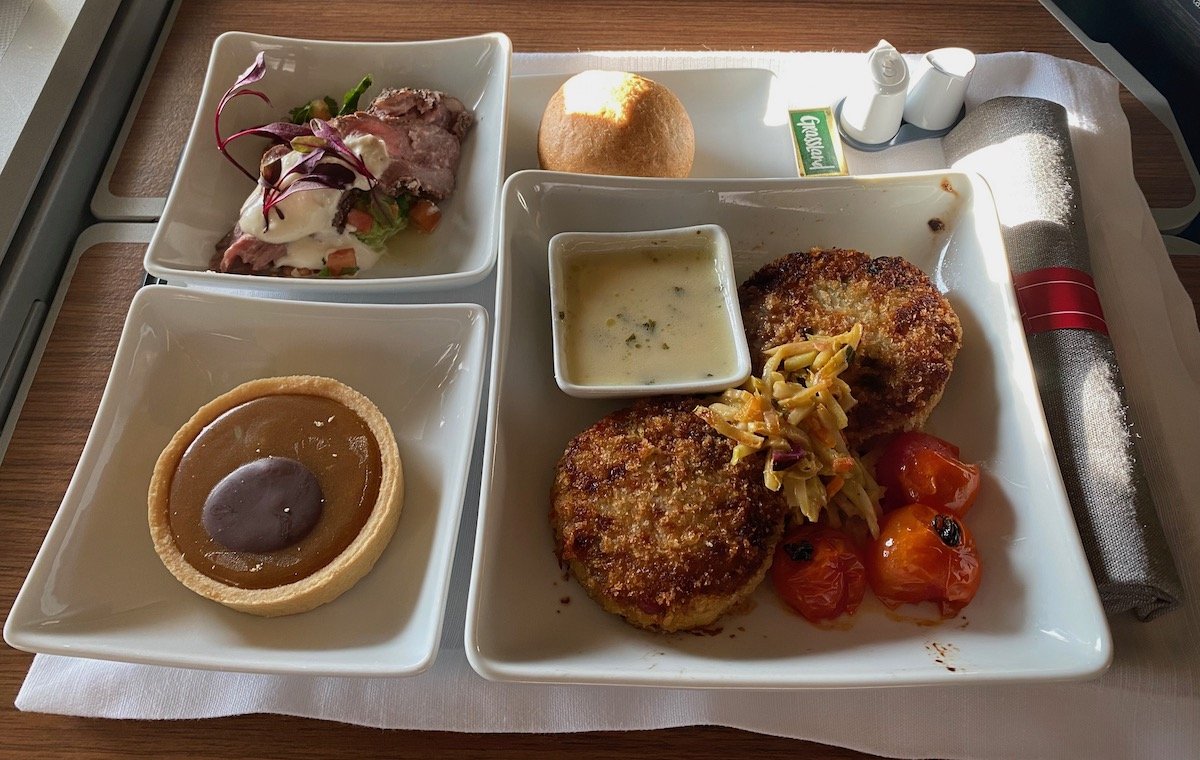 American Airlines' evolution on service cuts
Understandably all airlines cut back inflight service during the pandemic, and they've been working on progressively restoring service. However, up until recently, American seemed hell-bent on avoiding a return of hot meal service.
For example, in August 2020, American's SVP of Flight Service at the time, said the following about the future of inflight catering, which suggested that these kinds of cuts would be permanent:
"When you think about the footprint we have for meal service and how we served, it's been very similar over the years. And is there a way to bring back something that still has a premium feel but is different and more modern, and is this an opportunity to reset in a way that we might have made more incremental changes before."
Everything we heard for a long time suggested that American would avoid bringing back hot meals as much as possible. So, why is American backtracking on its planned cuts to first class meals?
It seems American is recognizing that competitors are restoring inflight service, and the current offering isn't competitive; for example, United has brought back hot meals on flights of 1,500+ miles, and on even shorter hub-to-hub flights
Pilots generally get the same meals as first class passengers, and apparently there have been lots of complaints by pilots about American's current catering
Bottom line
American Airlines is taking a gradual approach to restoring meal service in first class. "Fresh Bites" options should now start to be served on trays rather than in boxes, and over the coming months we should see a reintroduction of hot meals in first class.
It remains to be seen exactly which flights will qualify for hot meals, but it's definitely a step in the right direction.
What do you make of American's domestic first class meal improvements?