Just a few days ago Singapore Airlines revealed the details of their new Suites Class, which is available exclusively on their A380s, and will be offered between Singapore and Sydney as of December 2017. It's a pretty impressive product, and I can't wait to fly it myself.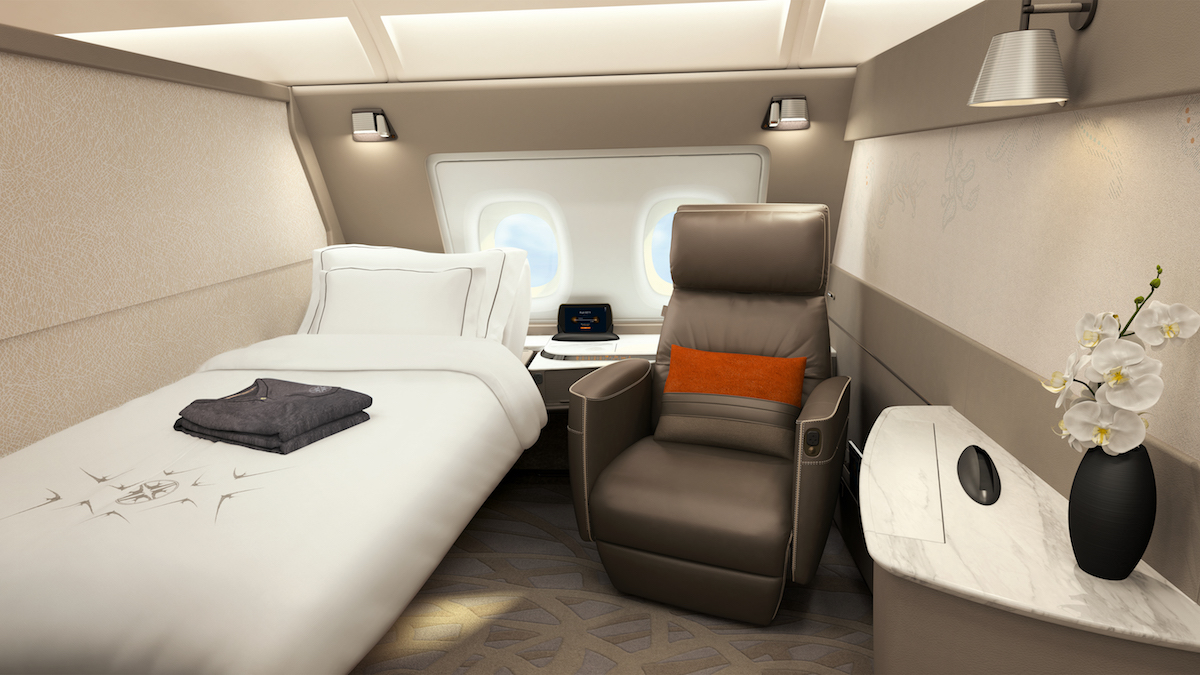 However, that's not the only new industry leading first class product that's still being introduced this year. As we first learned earlier this year, Emirates is also introducing a new 777 first class, which will be revealed during the Dubai Airshow, between November 12 and November 16, 2017.
While we'll have to wait another week or so before Emirates' new first class is revealed, we at least now know the first routes to get the new planes. Emirates has announced that their first two Boeing 777-300ER aircraft fitted with the new first class will operate between Dubai and both Brussels and Geneva as of December 1, 2017.
Specifically, the following two frequencies will be the first ones to get the new first class:
EK83 Dubai to Geneva departing 2:50PM arriving 6:55PM
EK84 Geneva to Dubai departing 8:40PM arriving 6:05AM (+1 day)
EK183 Dubai to Brussels departing 8:20AM arriving 12:45PM
EK184 Brussels to Dubai departing 2:35PM arriving 12:15AM (+1 day)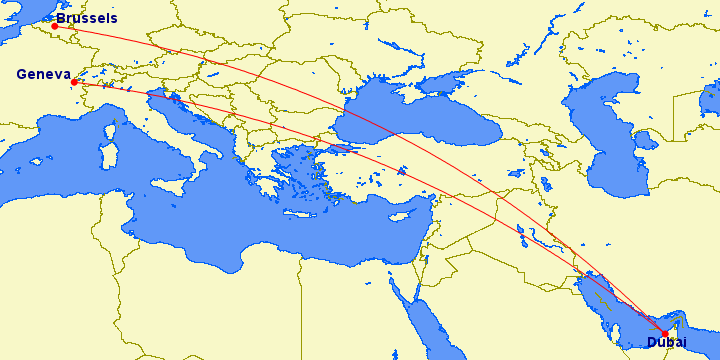 Emirates has also confirmed that a product reveal will take place on the first day of the Dubai Airshow, on November 12, 2017.
Emirates' new 777 first class will feature six private suites in a 1-1-1 layout, compared to the current eight seats in a 1-2-1 layout.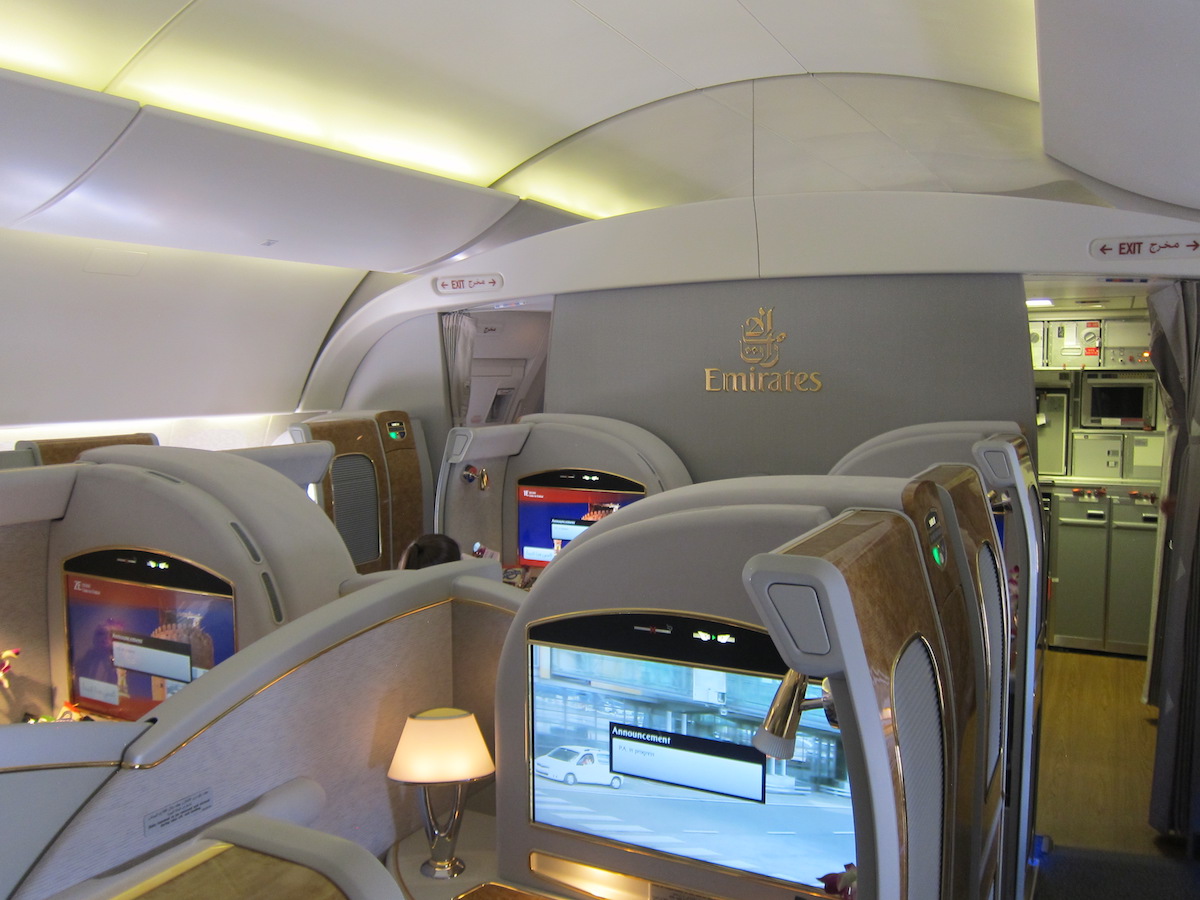 Emirates' current 777 first class
Furthermore, in addition to a redesigned first class product, Emirates' new Boeing 777-300ERs will also feature refreshed features in business and economy. I wouldn't expect a new product altogether, but rather some minor adjustments. Rather ridiculously, Emirates continues to install seven seats per row in business class.
I imagine by next year many more Emirates routes will feature the new first class. However, I suspect they're starting with European destinations so that they can operate a daily roundtrip flight with a single aircraft.
Anyone have any predictions for Emirates' new 777 first class? How good do you think it will be?