Emirates' new first class debuted last December on their flights from Dubai to Brussels and Geneva. As of now Emirates is only installing these seats on newly delivered 777-300ER aircraft. Unfortunately this means that by the end of 2019, at most nine 777-300ERs will feature the new first class, which is pretty disappointing, as it makes this more of a gimmick than anything.
I had the chance to fly Emirates' new first class from Dubai to Brussels last month, and had a fantastic flight, as Emirates has really done something special with their new first class. I think it's the world's best first class.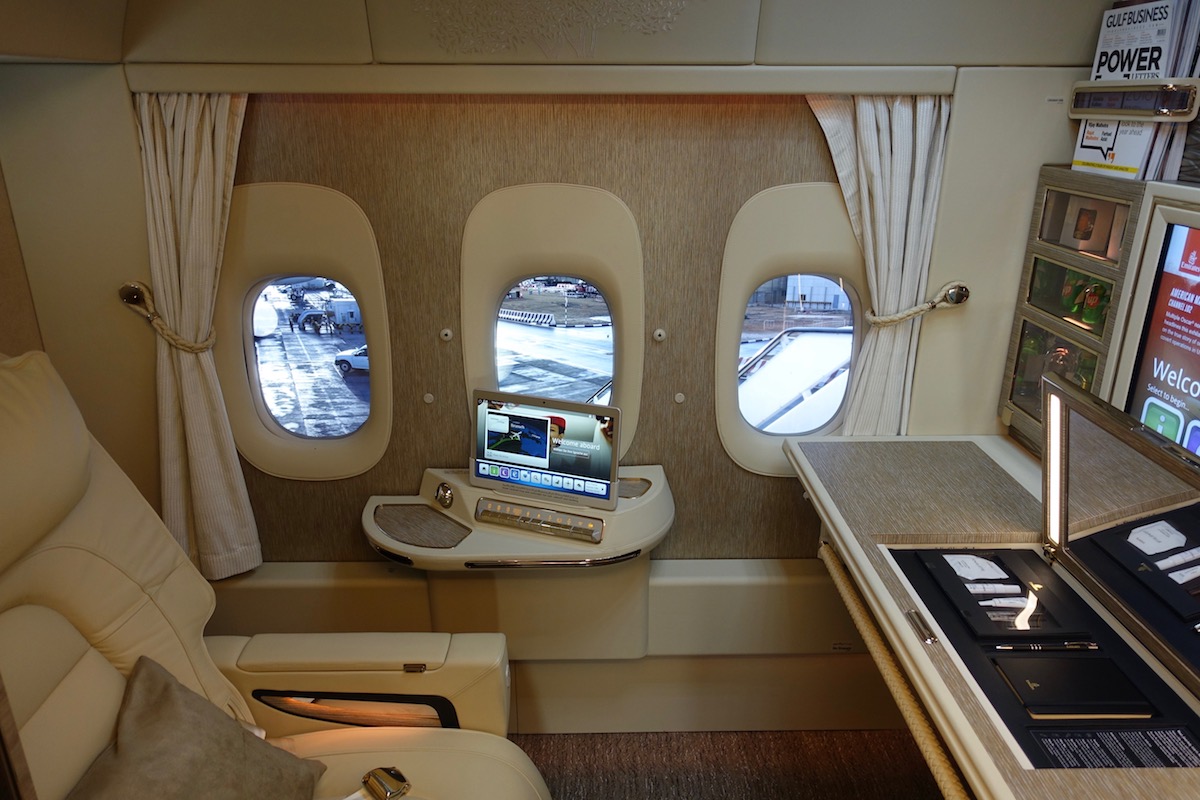 As of now Emirates' new first class continues to just be available on flights to Brussels and Geneva. Emirates has also announced that they will offer the new cabins on their new flights to London Stansted, when that route launches on June 8, 2018.
While Emirates hasn't formally made an announcement, it looks like we now know the next route on which Emirates intends to offer their new first class. As of July 1, 2018, Emirates' new first class will be available between Dubai and Munich. Specifically, the daily 777-300ER frequency will feature the new cabins. This flight operates with the following schedule:
EK53 Dubai to Munich departing 4:00AM arriving 8:35AM
EK54 Munich to Dubai departing 10:35AM arriving 6:30PM
As of that date, the seatmap for the flight shows the new first class configuration (six first class seats rather than eight). This remains subject to change, given that newly delivered aircraft are involved.
It's not surprising to see Emirates continue the trend of offering their new first class to Europe. However, I do find this decision disappointing on some level, since a ~2,800 mile flight really isn't long enough to enjoy this amazing product. This new first class would be so much more beneficial on an ultra longhaul flight, where you have time to enjoy the fully enclosed suite.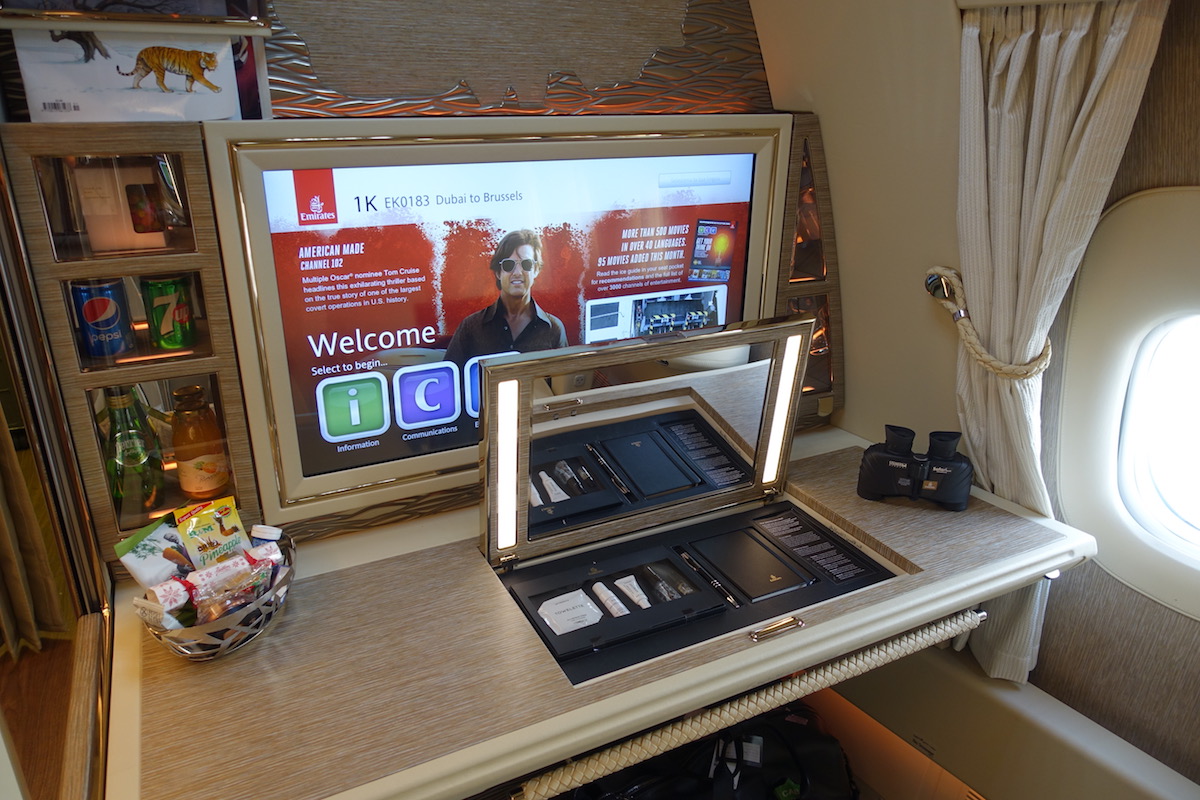 However, with plans to only have nine 777-300ERs with these seats by the end of next year, I see why they're choosing to put these planes on shorter routes, where a single plane can operate a roundtrip daily frequency with time to spare.
These planes also feature Emirates "new" 777 business class, which still features seven seats per row, and is quite a disappointing product.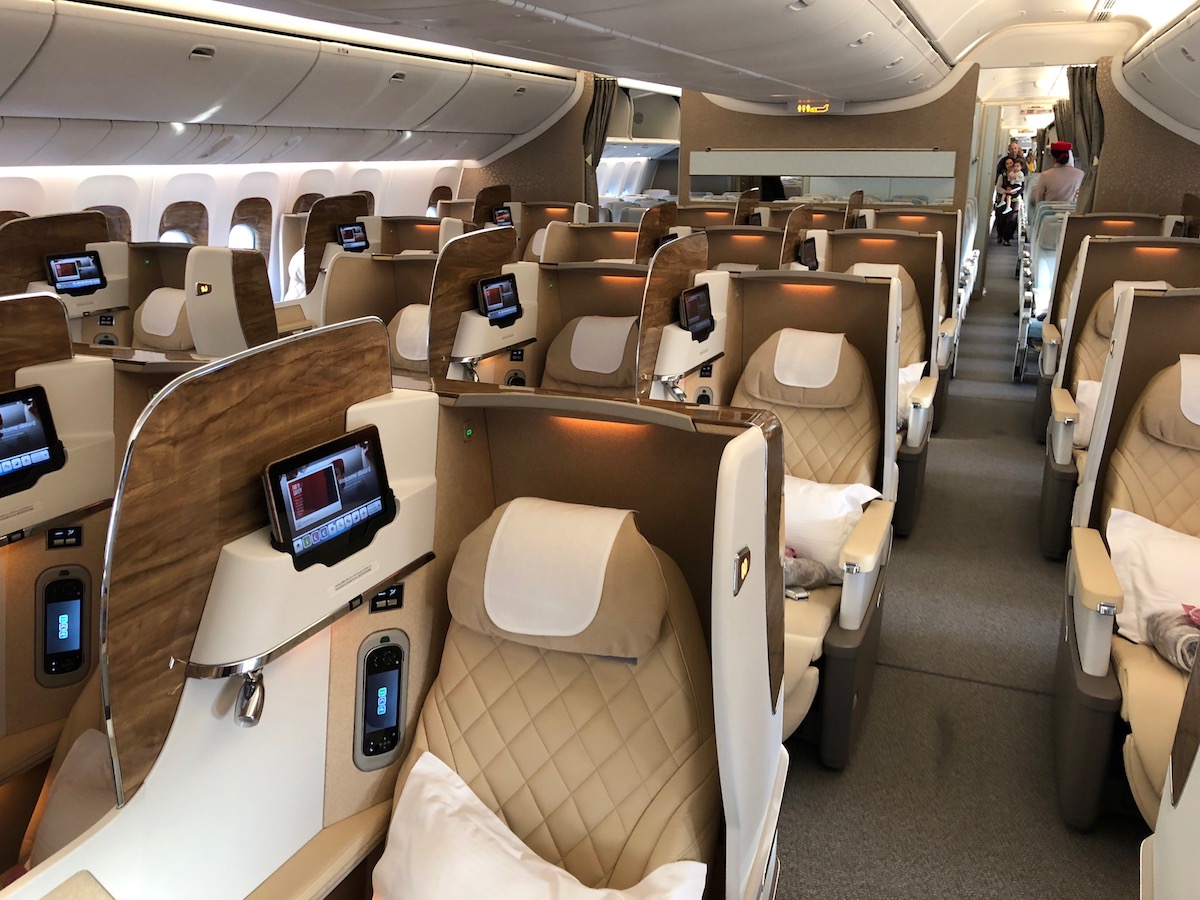 Unfortunately it looks like Emirates has already blocked first class award redemptions for this flight (as they've done for all flights featuring their new first class). The good news at least is that Emirates often publishes attractive first class fares.
(Tip of the hat to YHBU)