A few days ago I had the chance to fly Emirates' brand new 777 first class between Dubai and Brussels. The seat has a lot of innovative features, and because of the unique aspects of different seats, I've had several readers ask me what I think the best seat in the cabin is. I actually think some seats are better than others (even if the differences are minimal), so hopefully this post is useful for anyone considering flying Emirates' new first class.
Emirates' new 777 first class layout
Emirates' new 777 first class consists of a total of six seats, spread across two rows in a 1-1-1 configuration. On the left side are seats 1A and 2A, in the middle are seats 1E and 2F (they're not actually staggered like the seatmap suggests, as they're immediately behind one another), and on the right side are seats 1K and 2K.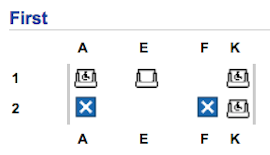 Window seats vs. middle seats
Possibly for the first time in history, some people may prefer to select a middle seat over a window seat. It goes without saying that all of these suites are massively spacious, so what differentiates them?
Well, the middle seats have virtual windows. That means you get the same view as you'd get in a window seat. These are surprisingly high resolution, and if nothing else, the novelty of this is pretty awesome. In seat 1E your virtual windows are on the right side, while in 2F your virtual windows are on the left side.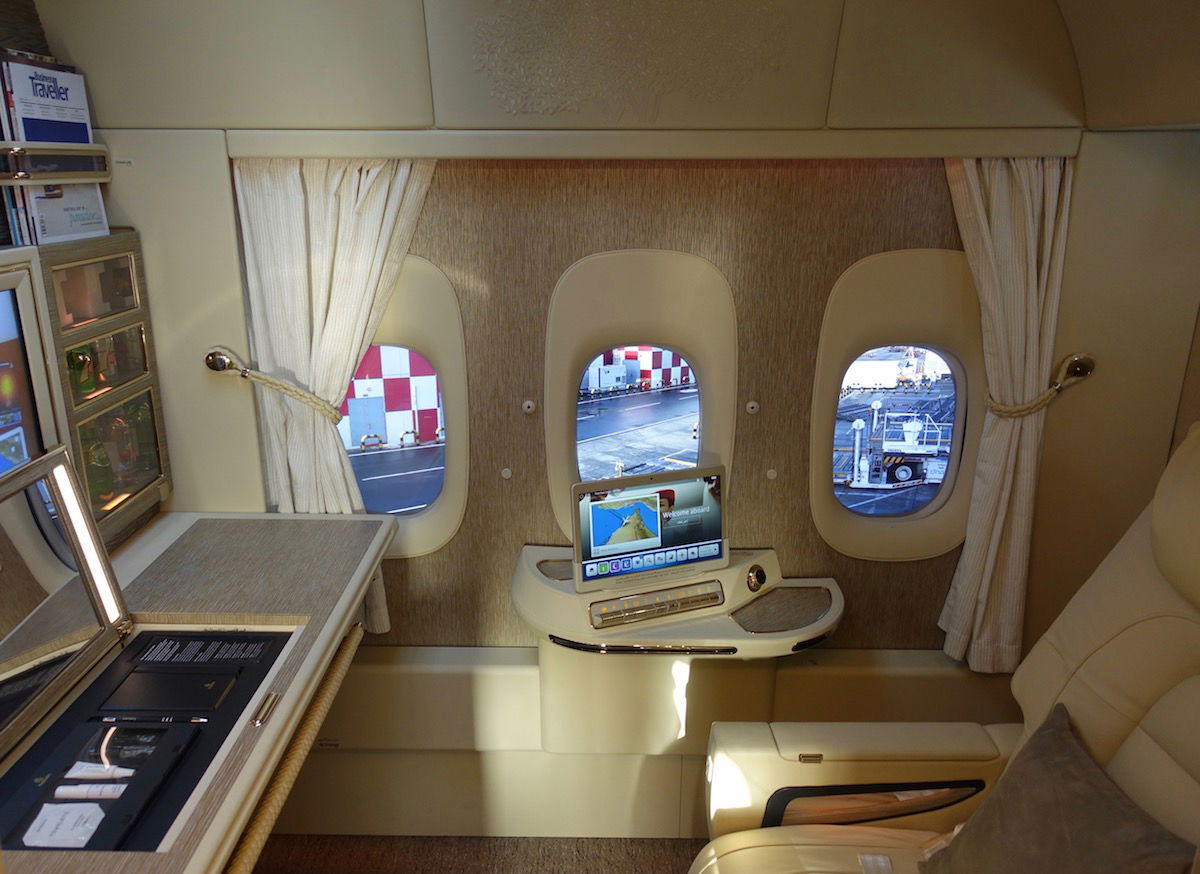 Furthermore, the middle suites are slightly more spacious than the window suites. We're talking about a very minor difference, but basically in the window seats you have to deal with the curvature of the aircraft. So as you get towards the ceiling of your suite, the wall starts to curve.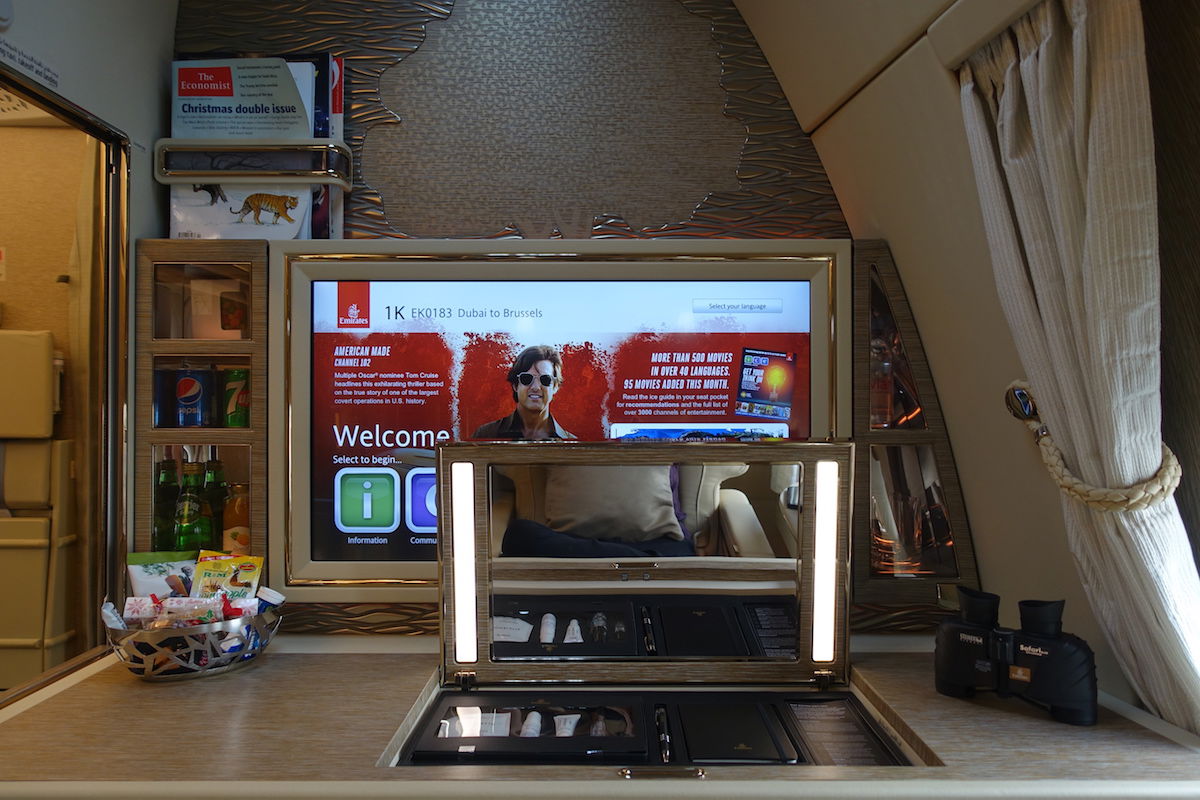 That's not a problem in the middle seats, so you'll find that the suite feels a bit more spacious. As you can see below, there are two full minibar compartments in the middle suites, rather than just the one and a half (as seen above) you'll find in the window suites.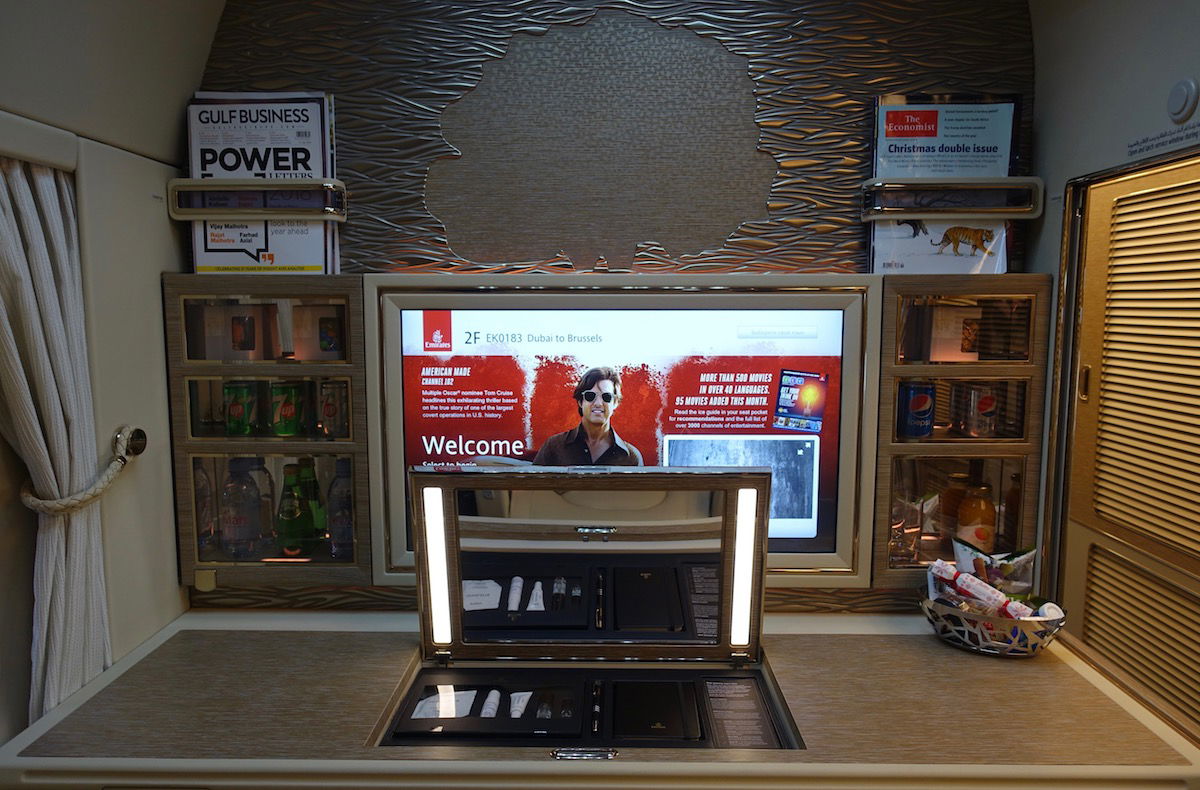 What are the advantages of the window seat? Well, for one, you have access to real windows. But let's get real. Why would you want real windows when you can have virtual ones instead? 😉
The only other benefit is that passengers in window seats get binoculars for looking out the windows, while those in the middle seats don't (which seems like a lost opportunity — why wouldn't you want binoculars to look out of your virtual windows?!). This is entirely a gimmick, but it's a cool one at that.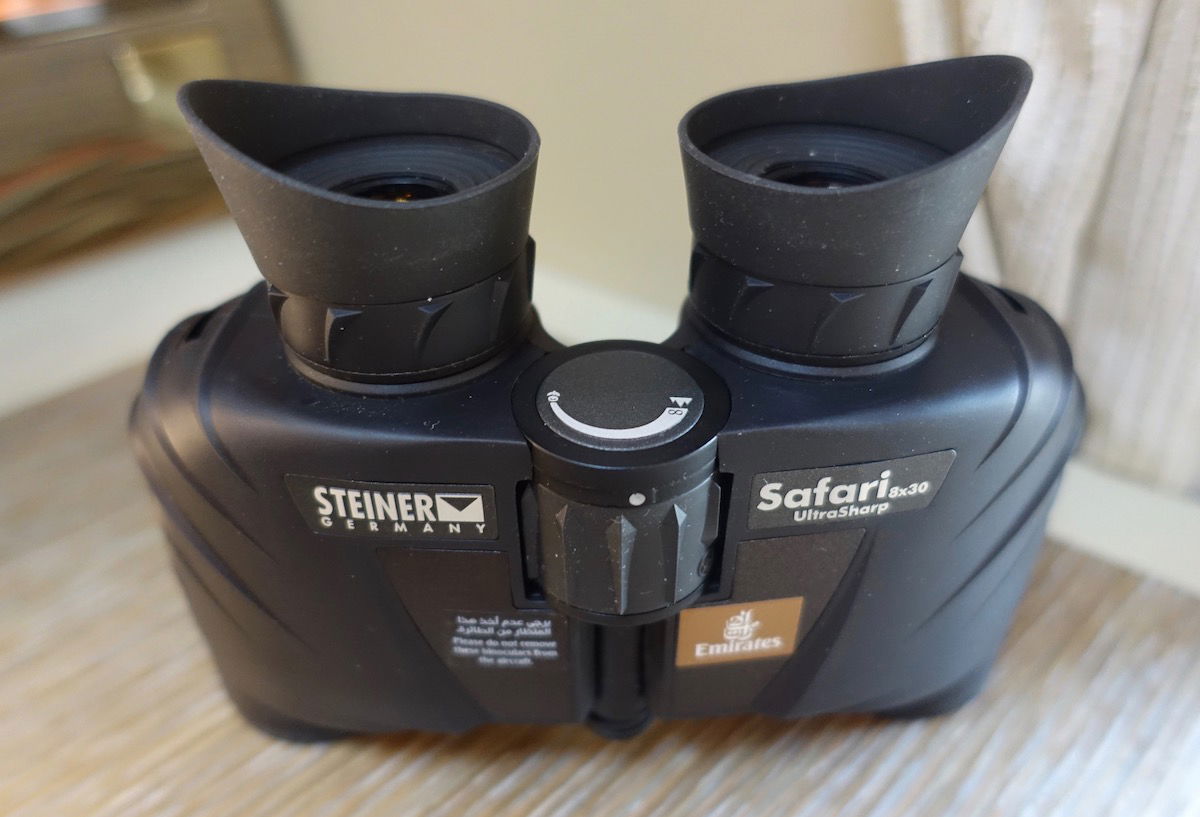 Up until this point I'd actually say that the middle seats are better than the window seats, but there's one big advantage to two of the window seats.
Specifically, seats 2A and 1K are by far the most private, since they face a wall, rather than facing the opening to one of the middle suites. In other words, the entrance to suites 1A, 1E, and 2A is on the left aisle, and the entrance to suites 1K, 2F, and 2K is on the right side.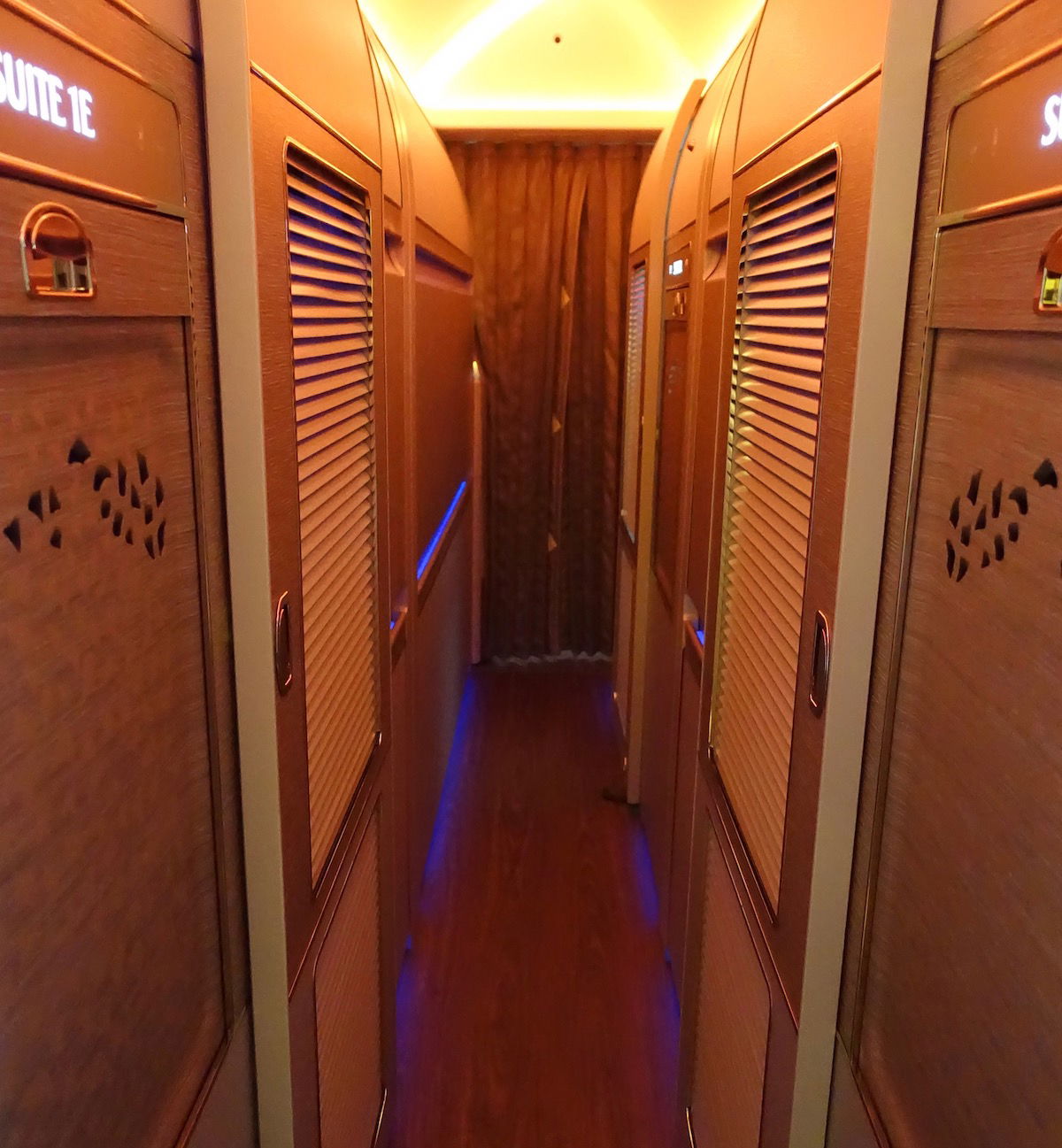 You'll have a ton of privacy no matter what, but it's especially nice to be able to keep your suite open and just have a wall across from you, rather than the opening of another suite.
Which Emirates first class suite would I choose?
Here's how I'd rank my seat preferences in Emirates' new first class from favorite to least favorite (again, they're all great, and we're talking about such minor differences here):
2A — you have no one across from you, and you're further from the galley
1K — you have no one across from you
2F — you have the slightly more spacious middle suite and the virtual windows, and you're further from the galley
1E — you have the slightly more spacious middle suite and the virtual windows
2K — you're further from the galley
1A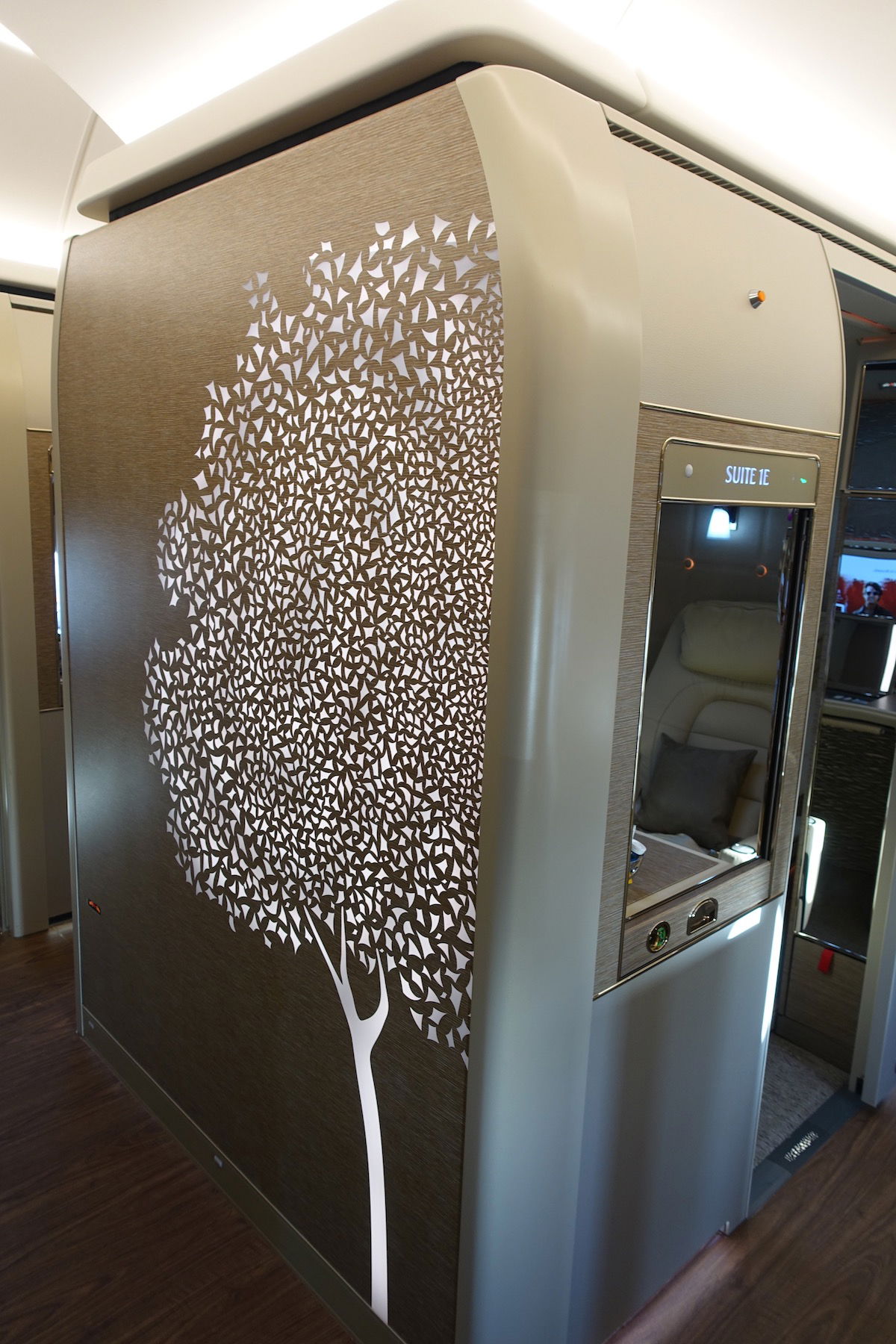 Again, all the seats are absolutely fantastic, but if you have your pick of seats, that's the order in which I'd go. However, if you're flying this product for the first time, I certainly wouldn't blame you for picking a middle suite in order to experience the virtual windows.
I'm curious — if you guys flew Emirates first class, would you choose a middle seat for the virtual windows, or go for a window seat?