Delta Air Lines has just announced a series of initiatives intended to help people social distance when flying. These changes apply for flights between April 13 and May 31, 2020 (though I imagine they have the potential to be extended).
So, what all is changing?
Delta is blocking all middle seats
Delta Air Lines will be blocking all middle seats in Main Cabin, Comfort+, and Premium Select, across all flights. When booking future seat selections via Delta, you'll see that all middle seats show as being unavailable — that's because of this initiative, and not because they're actually occupied.
Those customers who prefer to be seated directly next to travel companions and family members can contact Delta reservations ahead of travel, or can talk to a Delta agent upon arriving at the gate.
However, in almost all circumstances I'd rather still have the middle seat blocked, and then once onboard people can always choose to sit next to one another if they prefer.
Delta is also letting people move seats within the same class of service, though they're asking people to not move further than three rows away (either in front or behind) so there's no impact on the weight and balance of the aircraft.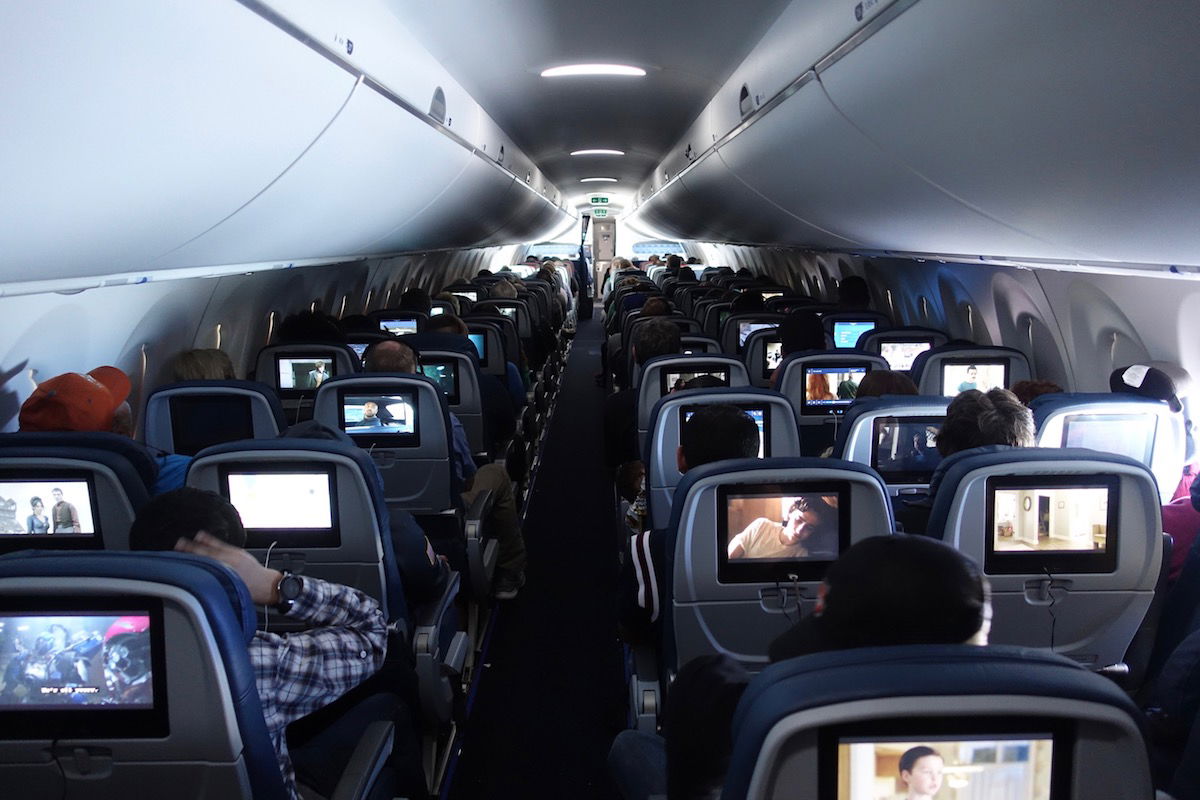 Delta is blocking middle seats on all flights
Delta pausing automatic elite upgrades
Delta Air Lines will no longer be processing Medallion complimentary upgrades in advance. These will now be processed at the gate, in the same priority order as usual.
This is being done to allow gate agents to determine how best to seat customers while considering social distancing and aircraft weight and balance restrictions.
I imagine there are some passengers who would prefer to stay in economy if first class is full and the main cabin is empty.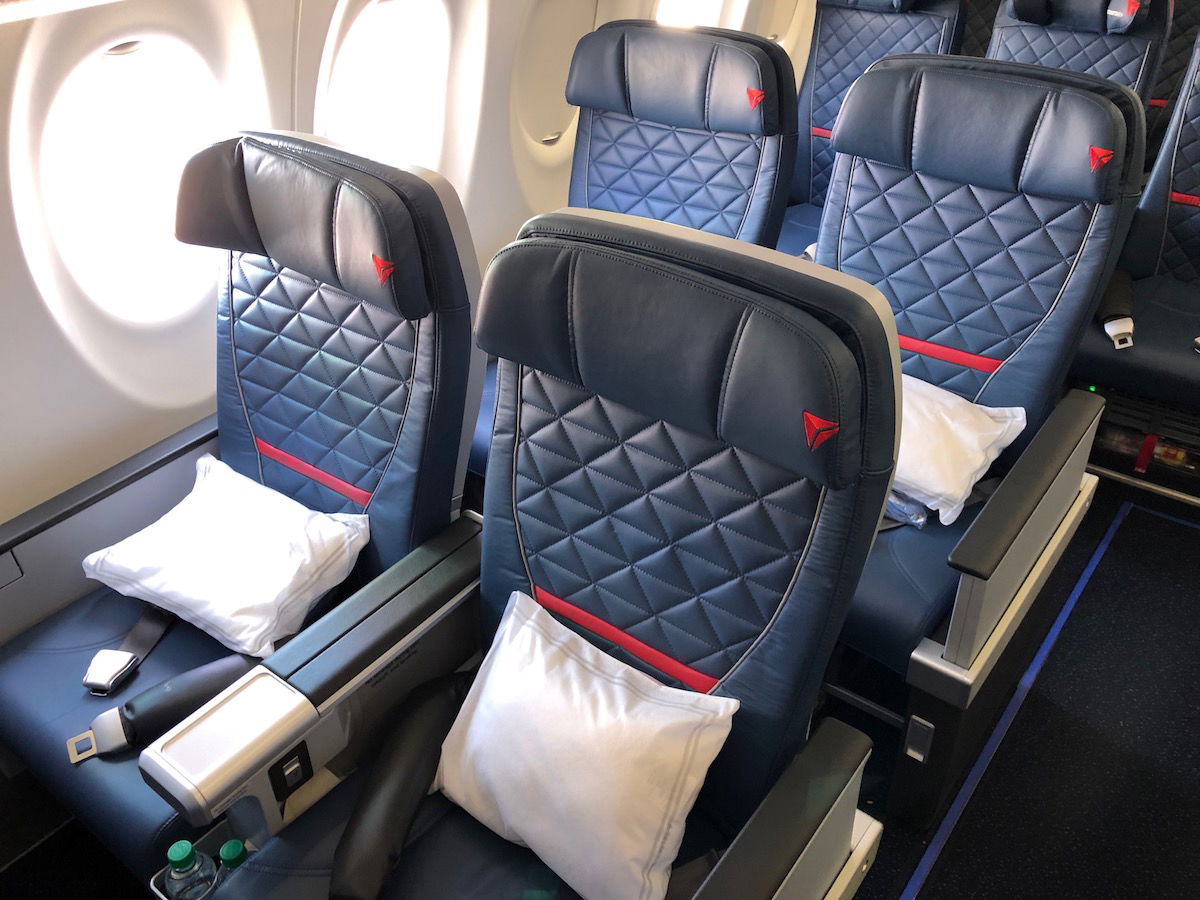 Delta will only process upgrades at the gate
Delta boarding 10 people at a time
While perhaps not as significant as the other changes, Delta Air Lines will be boarding passengers 10 at a time, reminding them to social distance during the boarding process.
This makes perfect sense, since there's otherwise typically a significant bottleneck on the jet bridge.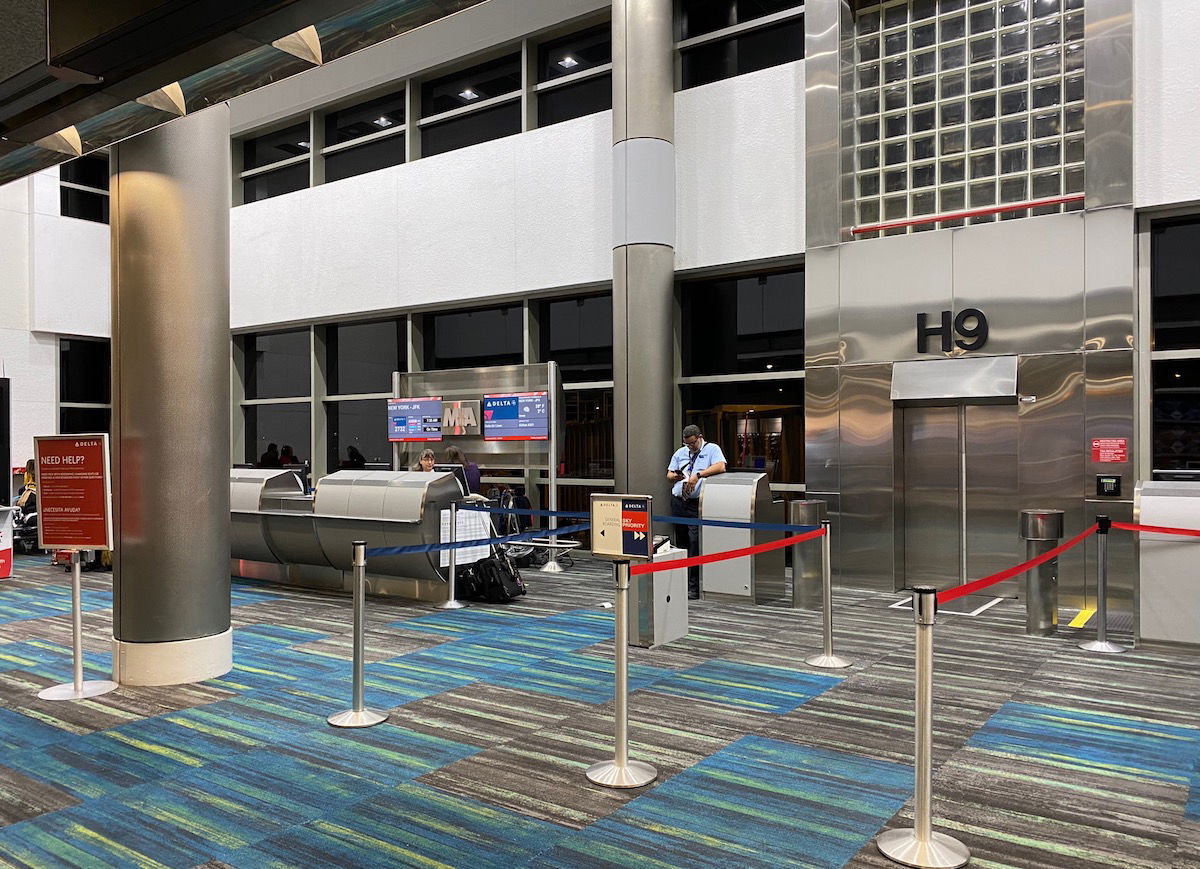 Delta will only be boarding 10 passengers at a time
Bottom line
These all seem like reasonable adjustments for Delta to be making. It's nice to see Delta literally guaranteeing blocked middle seats on all flights, as other airlines have introduced similar initiatives without guarantees.
Furthermore, I totally get why they'll only process upgrades at the gate, in light of the current situation. That way people can make more informed decisions as to whether or not they'd like an upgrade.
What do you make of Delta's new social distancing policies?