Here's a truly innovative new business class seat, even if I'm a bit skeptical about how popular it will be.
There's a big gap in narrow body business class
We're seeing airlines fly narrow body aircraft on longer and longer routes, and that trend will continue when the Airbus A321XLR enters service in 2023. With these planes flying longer and more premium routes, we're also seeing airlines install more impressive business class seats on these planes.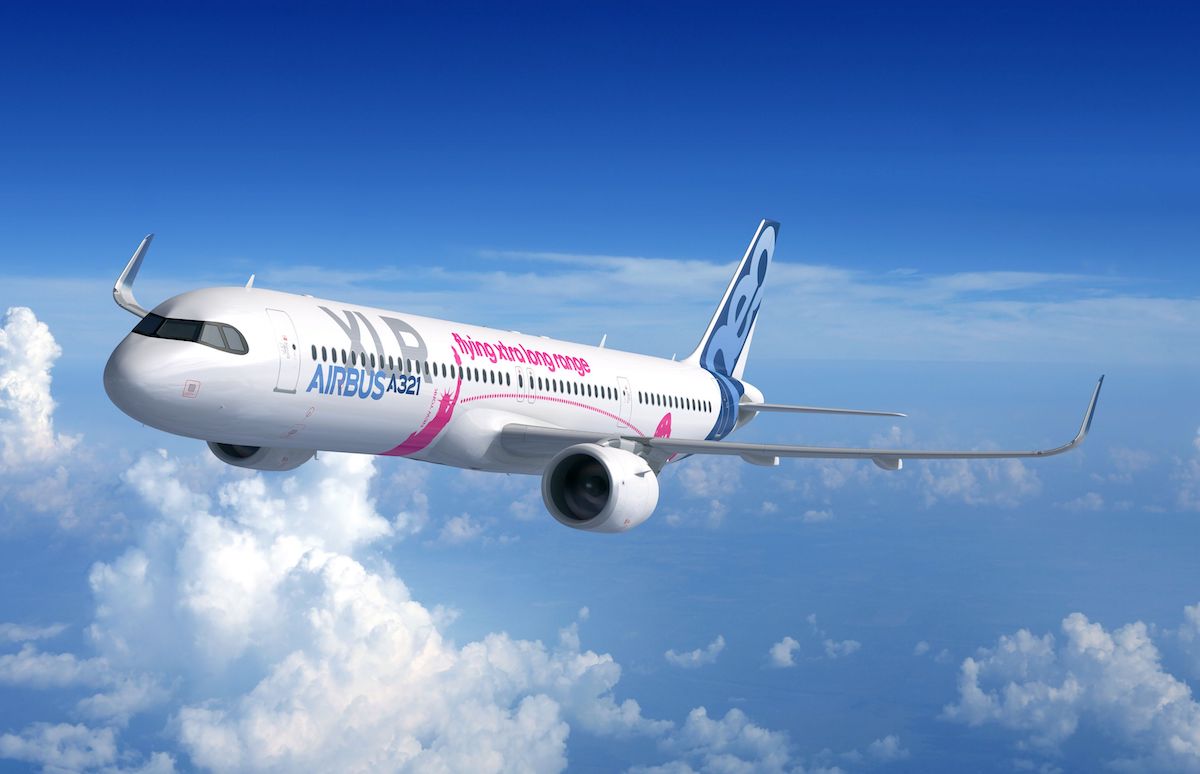 Airbus A321XLR
There's unarguably a huge gap in the market, though. A lot of airlines have typical regional seats on these planes, in a 2-2 configuration. The exact products vary in terms of design, finishes, legroom, etc.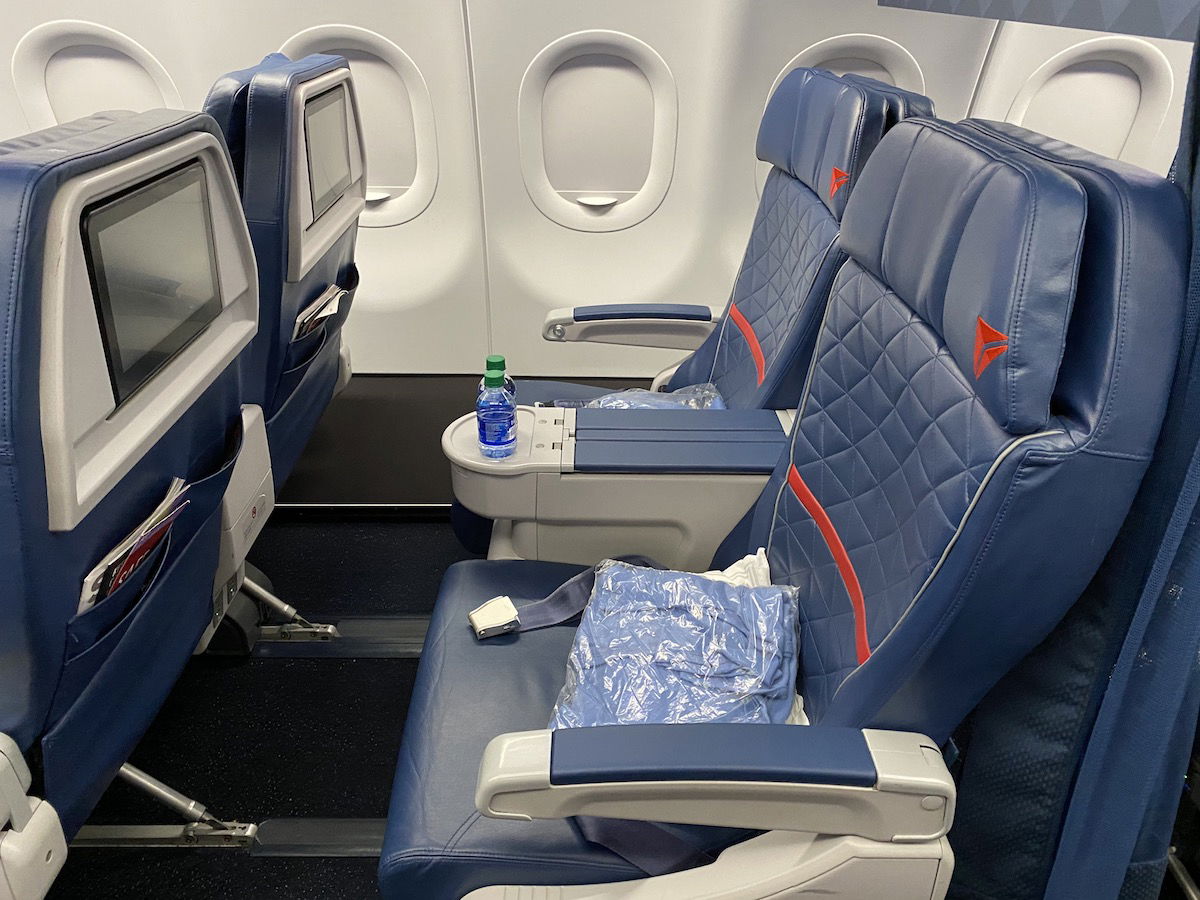 Delta's A321 first class
Then on the other end of the spectrum you have fully flat business class seats, and those will only continue to improve over time. For example, STELIA's new OPERA business class seat is a reverse herringbone concept specifically designed for the A321XLR.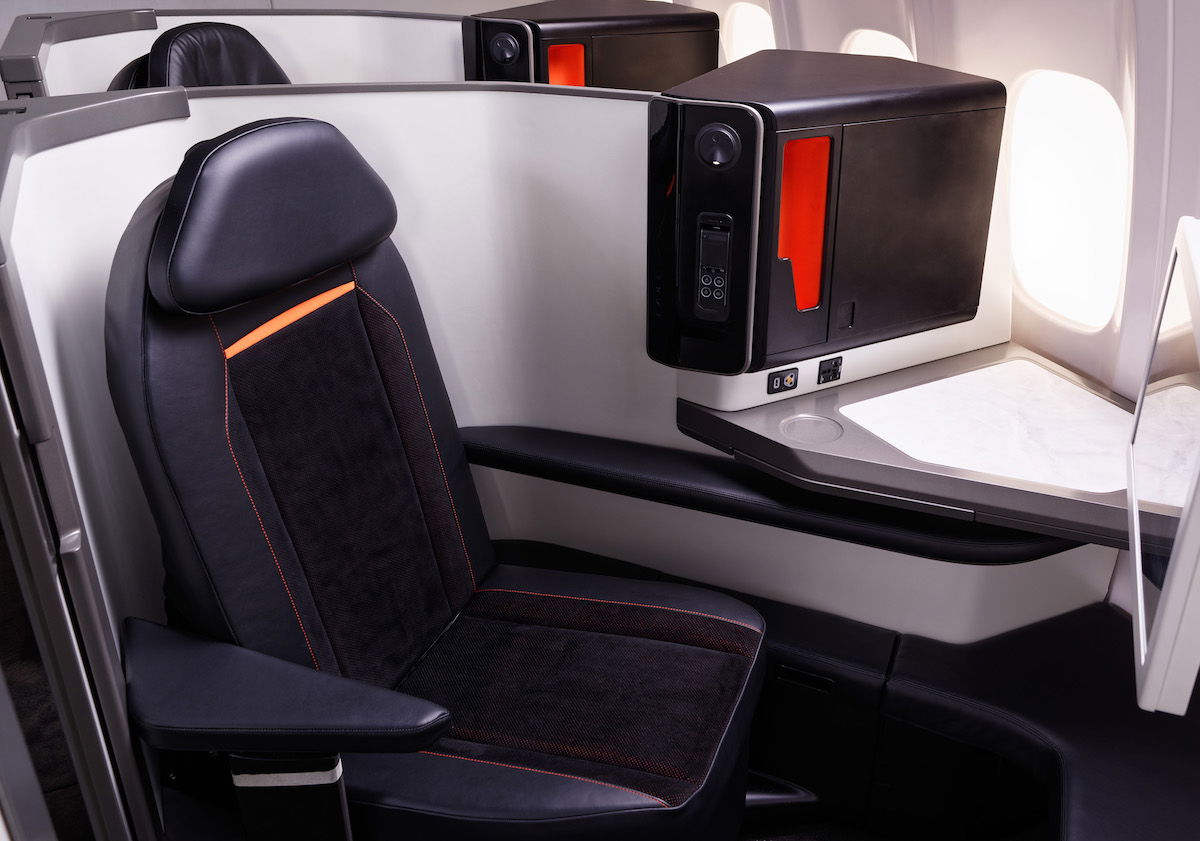 STELIA's OPERA business class seat
But there aren't any seating options for an airline looking to offer direct aisle access without offering flat beds… until now.
Factorydesign's new "Access" seat
As noted by The Design Air, UK-based Factorydesign is introducing a new business class seat concept intended for long haul, narrow body aircraft. What makes this product unique is that it offers direct aisle access without offering flat beds (and therefore more seats can be installed in the cabin).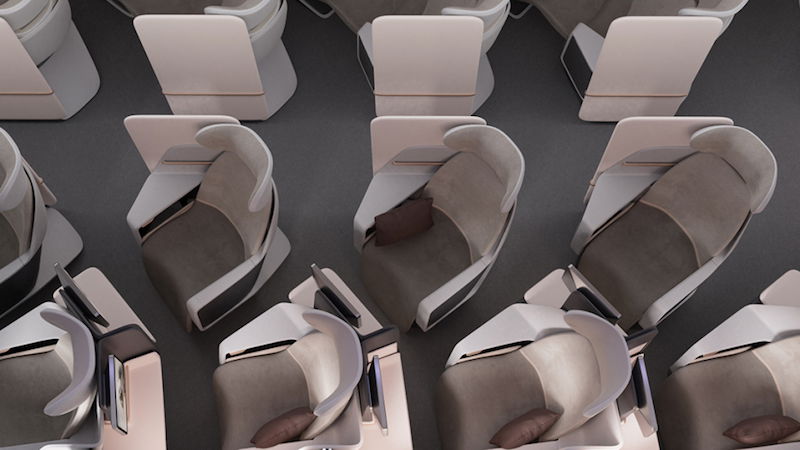 Factorydesign's Access cabin layout
As you can see below, the seats are staggered, and the intent is that the person in the aisle seat exits directly, and then the person in the window seat exits towards the rear, via a gap between the seats.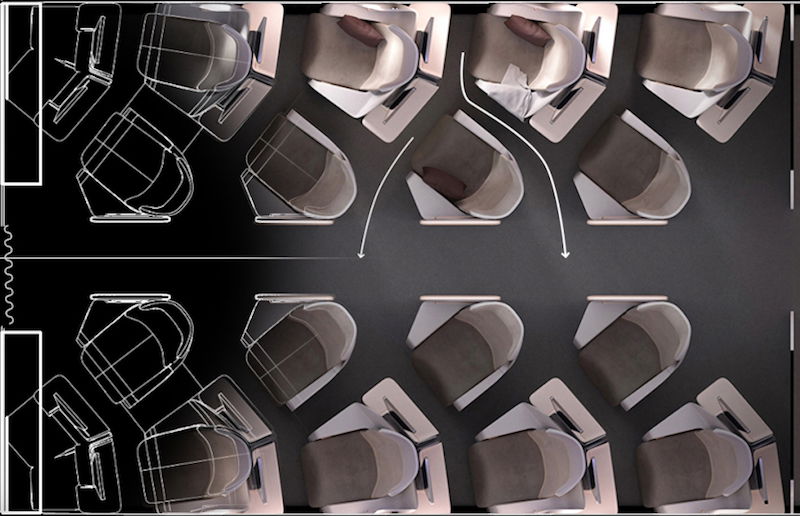 Factorydesign's Access cabin layout
The aisle seats in particular are angled quite a bit, which is what allows this unique feature. The product is highly customizable, but would generally feature around 47″ of pitch. The idea is that the seat would recline quite a bit, but wouldn't go anywhere close to flat (or even angled flat).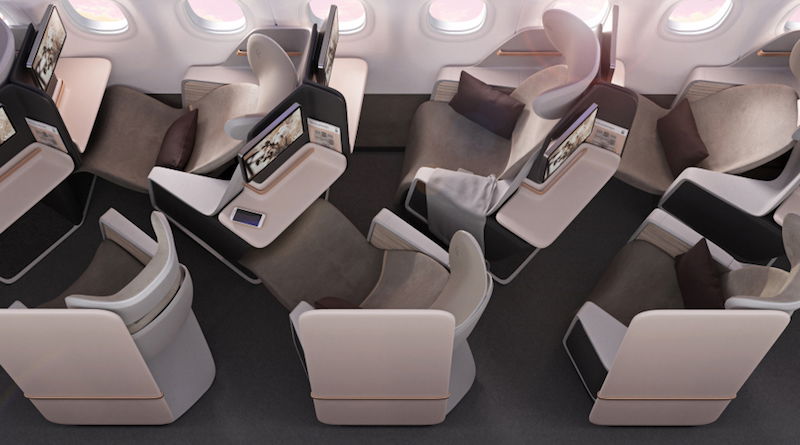 Factorydesign's Access cabin layout
This product isn't intended to compete in uber-premium markets where flat beds are a must. Rather this is more of a mid-market product, intended for:
Airlines like Icelandair, Hawaiian, etc.
Routes that are primarily operated as daytime flights, where there's less need for a flat bed
Just for a sense of the economics, the same amount of space on a plane could hold:
48 standard "domestic" premium seats with 38″ of pitch (similar to what you'd find on US airline domestic flights)
40 of these Factorydesign Access seats with 47″ of pitch
30 VantageSolo seats, which are fully flat and feature direct aisle access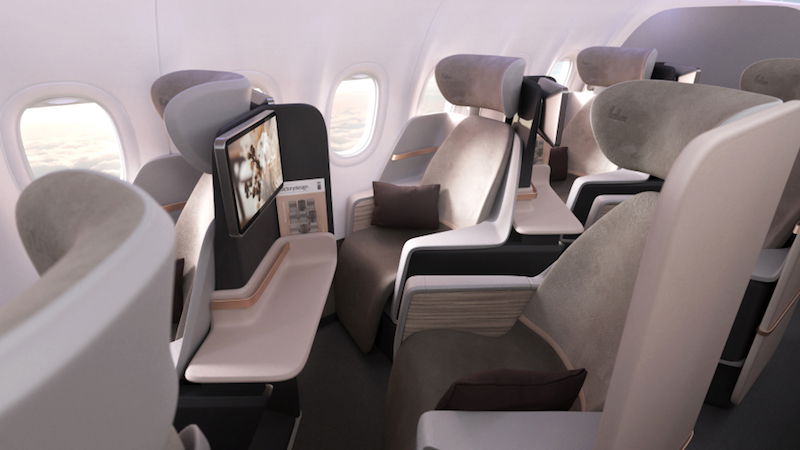 Factorydesign's Access seats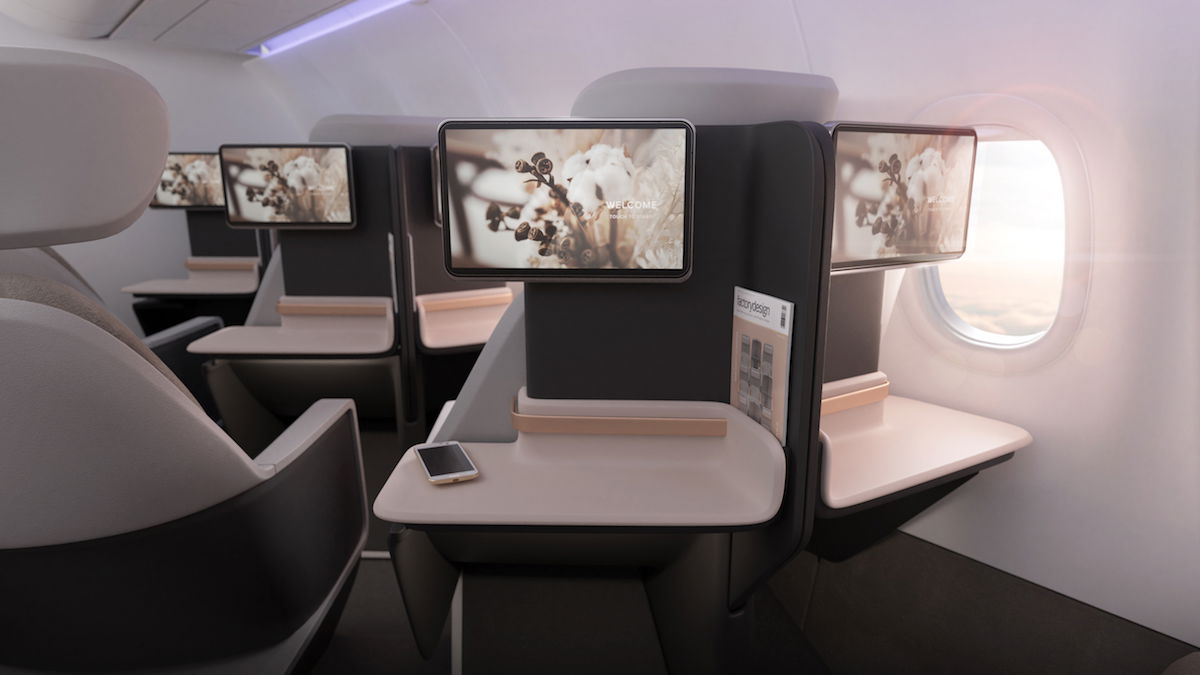 Factorydesign's Access seats
As FactoryDesign describes this product:
"There is also growing interest in these aircraft in response to the impact of the pandemic due to the increased flexibility and route efficiency they can offer. So we believe the single aisle aircraft market will grow significantly in the coming years.

Currently there is a significant gap between the lie-flat, direct aisle seats such as Solo (and others) and the conventional 2-2 configuration. We believe there is market need for a high-density, less space hungry premium seat for single aisle that provides added features and enhanced passenger experience beyond a standard 2-2 configuration, with higher-density cabins than full lie-flat business class."
I'm not sure there's a market for this
Factorydesign's product is innovative and something we haven't seen before, so I love that. However, I'm also not convinced there's a market for this. Why? Because passenger experience innovation often doesn't pay off for airlines, beyond certain features that can be marketed:
I believe premium passengers absolutely value the concept of flat bed business class and would pay more and go out of their way to fly that
At the same time, I'm not sure that direct aisle access as such would cause someone to change their airline choice and/or pay extra, especially when the concept of direct aisle access isn't marketed through many online travel agencies
Since this product is intended largely for routes where there are daytime flights, I'm not sure direct aisle access is that important
Presumably this product is mostly targeted at airlines that would otherwise install less spacious seats, rather than more spacious seats. Given that the footprint of this product is a third greater, pricing would need to compensate for that.
As far as my take on this product as such goes:
Lastly, it's interesting to note that Factorydesign is also behind Delta's new first class seat, which I'd say are moderately innovative, but not a game-changer of any sorts.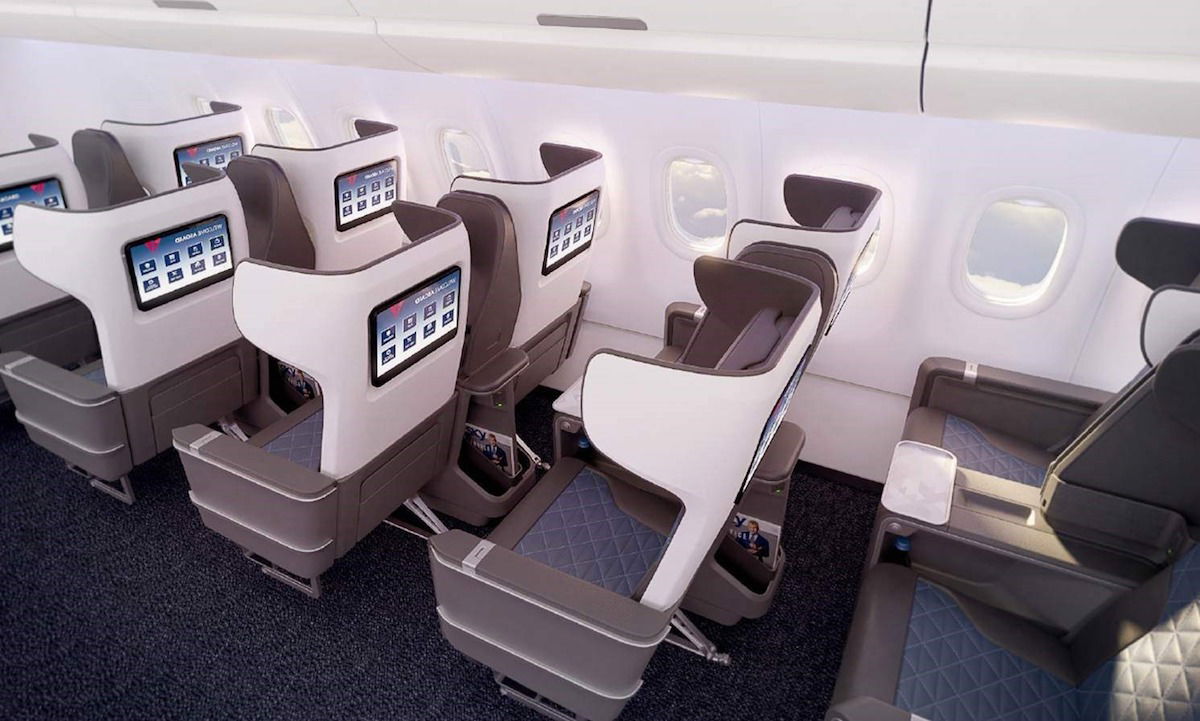 Delta's new first class seat concept (also from Factorydesign)
Bottom line
Factorydesign has introduced the first narrow body business class seat with direct aisle access but without flat beds. This is no doubt innovative, and in theory should have a market. However, true innovation unfortunately often doesn't pay off, beyond meeting certain marketing bullets.
Only time will tell if any airline selects this seat. If so, I'll be curious to see if we see an airline "upgrade" from a less spacious cabin in a 2-2 configuration, if we see a premium airline introduce this as a niche product for certain routes, or what.
What do you make of this new business class seat concept?