Want to book a Singita safari and take advantage of the best pricing, while receiving extra perks like a room upgrade, a resort credit, and more? Contact [email protected] for more details, as he can help without a booking fee.
---
In the past two installments I've reviewed Singita Boulders Lodge in Sabi Sands Reserve and Singita Lebombo Lodge in Kruger National Park. I only briefly covered the game drive portion of our safari experience, and in this post wanted to talk about that in more detail.
If you're an experienced safari-goer then by all means skip this post. However, given that I've never been on safari before, I didn't really know what to expect. If there's anything you're curious about that I don't address, let me know in the comments section.
I'm going to start by sharing some of my overall thoughts about safari, and then I'll talk more about our specific experiences at the two lodges.
Safari Basics
You'll probably have a different experience depending on where you go on safari, how nice of a place you're staying at, etc., but below is my experience.
You Go On Two Game Drives Per Day
Generally speaking when you go on safari you go on two game drivers per day. The times vary based on where you are, but the idea is that you're going on safari shortly after sunrise and shortly before sunset.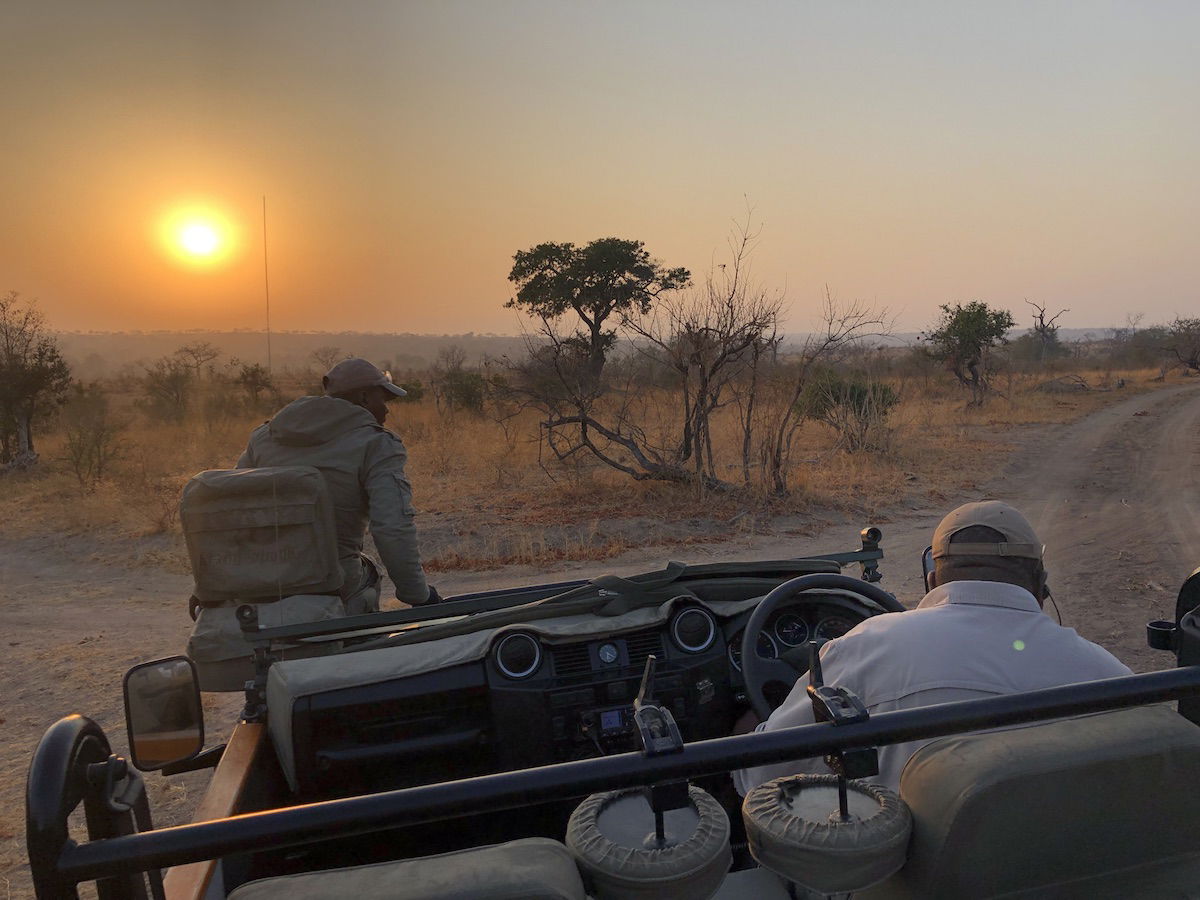 In our case, we were on game drives about seven hours per day — about four hours in the mornings and then about three hours in the evenings.
The times vary based on the time of year, given that you want to plan it around the sunrise and sunset. The reason they generally do game drives around this time is both because it's the most pleasant temperature-wise (it avoids it getting too hot), and also because there's often the most activity among animals around those times.
You Drive In An Open-Air Jeep
Most of the time you'll be in an open air Jeep that seats about 10 people. It might sound scary to be just a few feet away from all kinds of wild animals, but we were told that as long as you stay in the vehicle the animals won't attack you.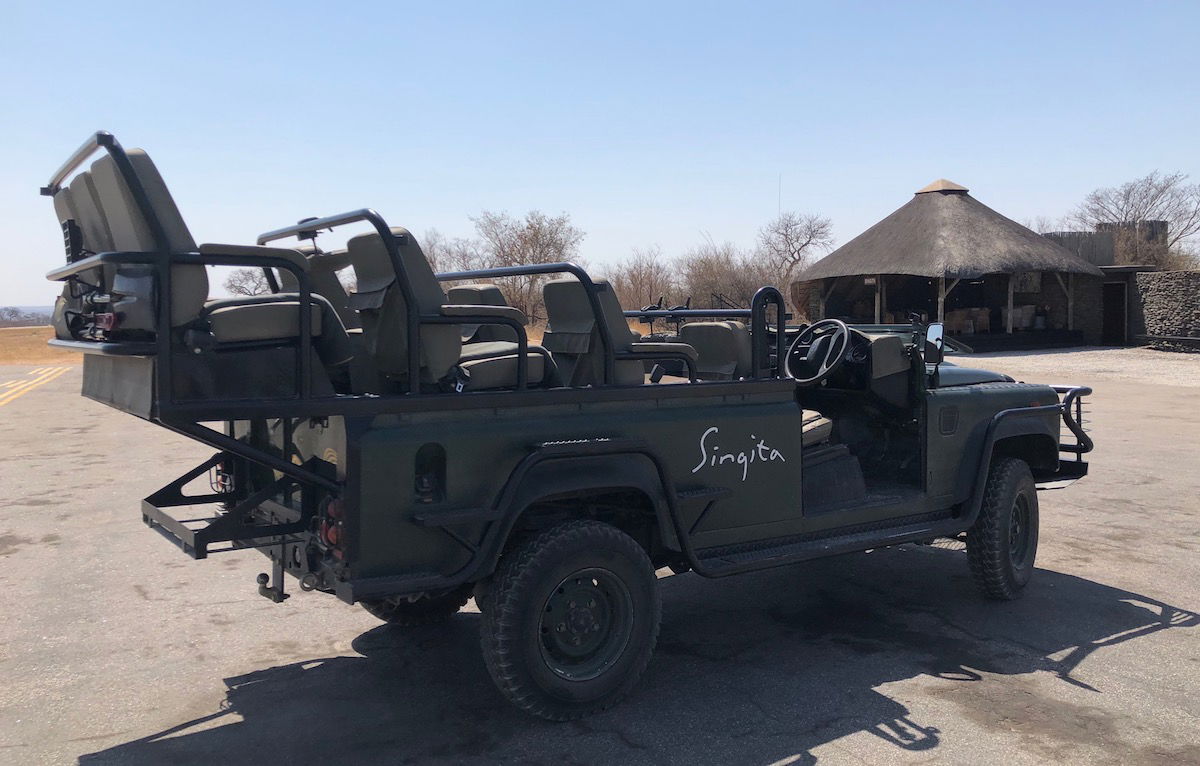 This is both due to their familiarity with these cars, and also because they don't view the people inside the cars as being individuals they could attack.
To be honest it took me a while to fully get used to that. I remember when we first saw lions and got really close to them I was scared. After all, these animals could kill us all in a heartbeat.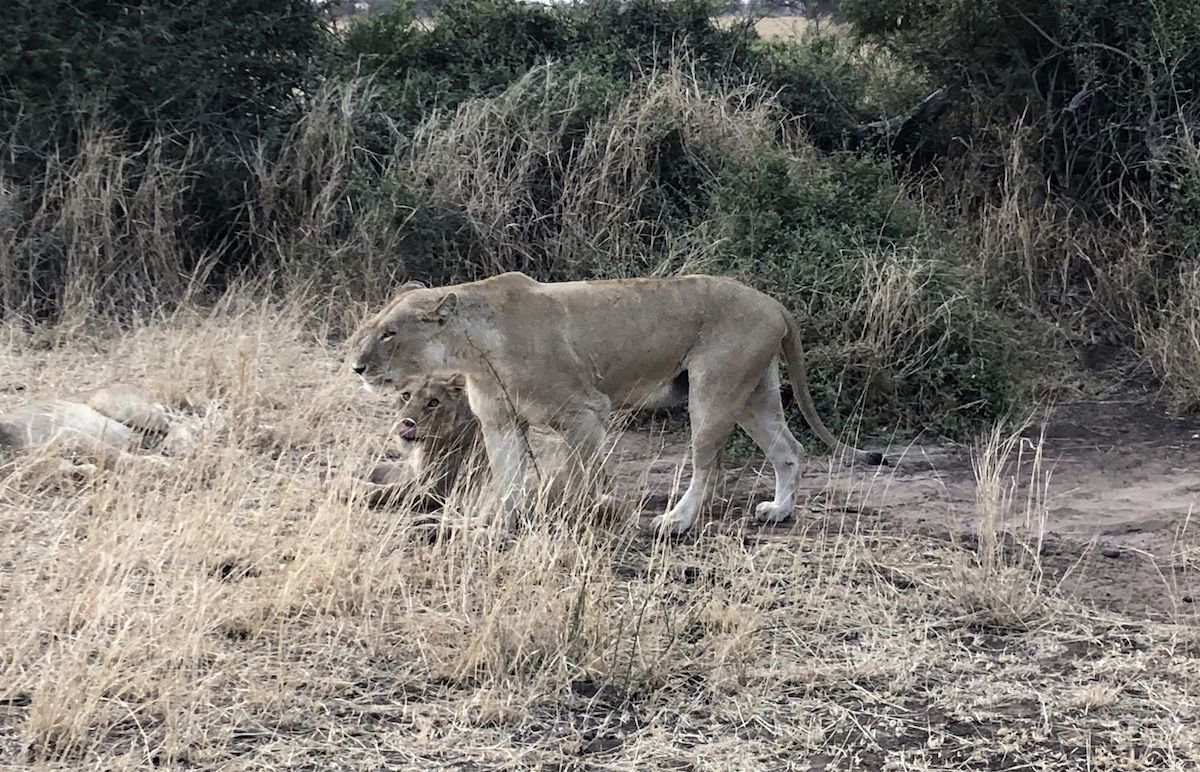 But within a couple of days I felt 100% safe.
You Have A Guide & Tracker
Typically you have two people on safari with you:
You have the guide, who generally does the driving and shares the most information
Then you also have a tracker, who generally sits on a seat on the hood of the car
The tracker is there to act as an extra set of eyes for spotting animals. By sitting on the hood of the car they have the best view, and another reason they're there is to look for animal tracks on the dirt roads, as that's one of the best ways to find the hardest to find animals.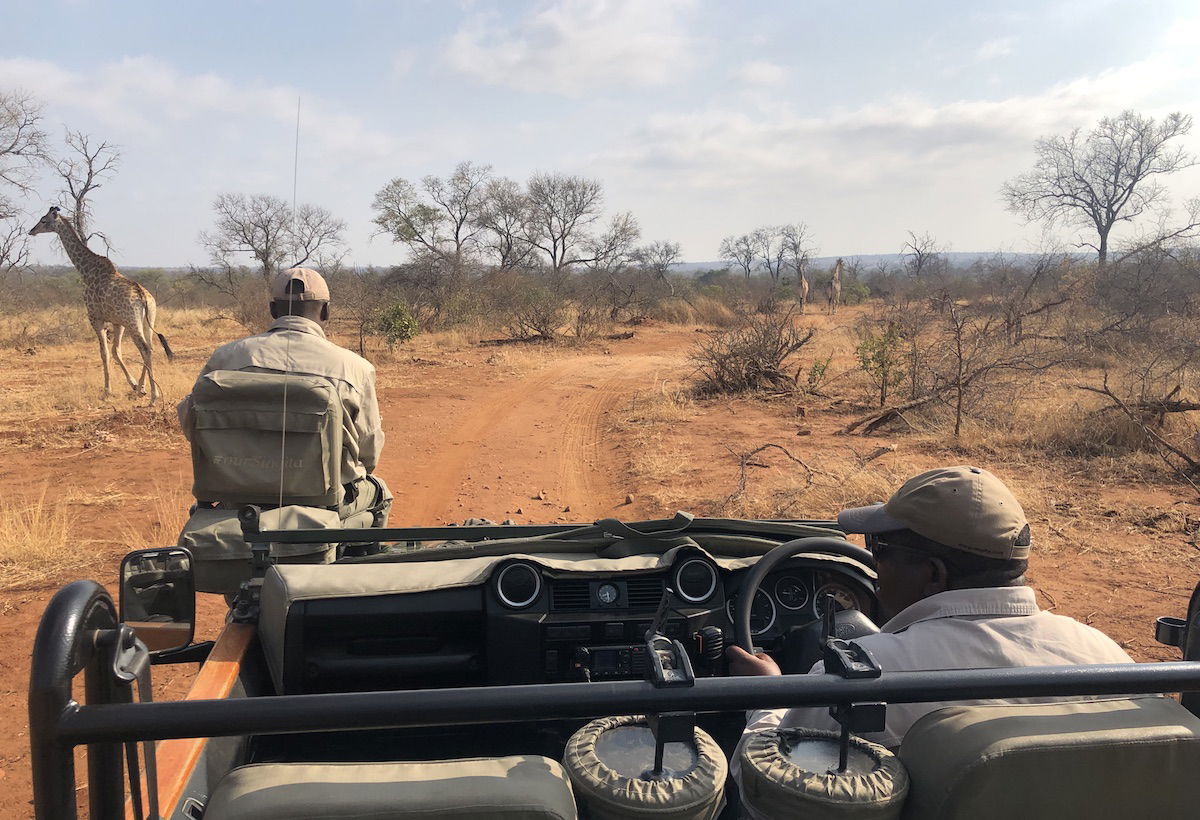 Whenever you approach dangerous animals the tracker jumps into the car, as it's much safer for them (after all, the hood of the car is pretty exposed).
For what it's worth, at both camps we had incredibly passionate guides and trackers. It's so nice to be with people who clearly love what they do, and that was the case at both camps.
Your Guide Has A Gun
Given our gun culture in the US, I was at first a bit taken aback by our guide having a gun. However, this is totally normal, and is only used in extreme emergencies if attacked by animals. Both of our guides said they never had to use their guns before.
Seeing Animals Killed In The Wild Is… Not Sad?
I love animals, and as a kid I was even a vegetarian for many years because of how much I loved them. Going into this trip, one of my biggest questions was whether I'd actually enjoy game drives — after all, the holy grail of a safari is seeing a "kill" happen, and that's something that on the surface sounds horrifying to me.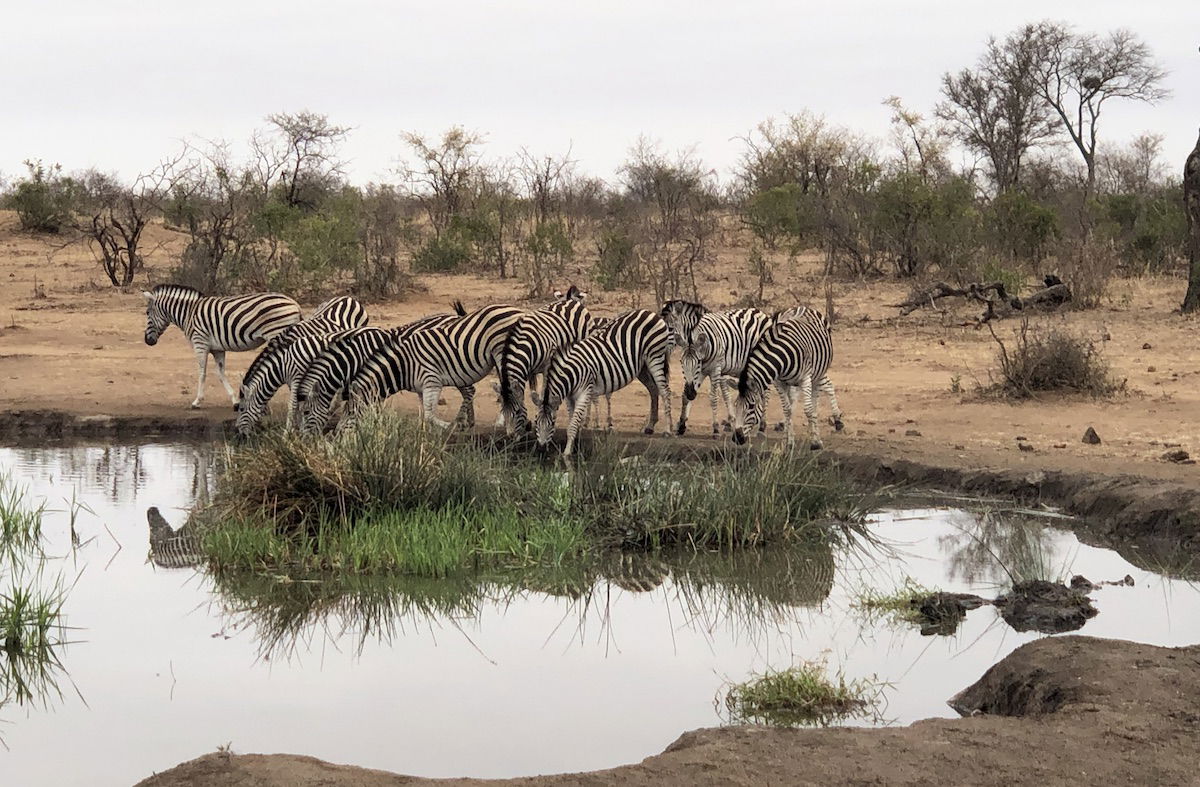 Much to my surprise, I actually didn't find it sad at all. It's weird, but if anything it was just a reminder of how the world works. None of these animals could survive if the food chain didn't work the way it does.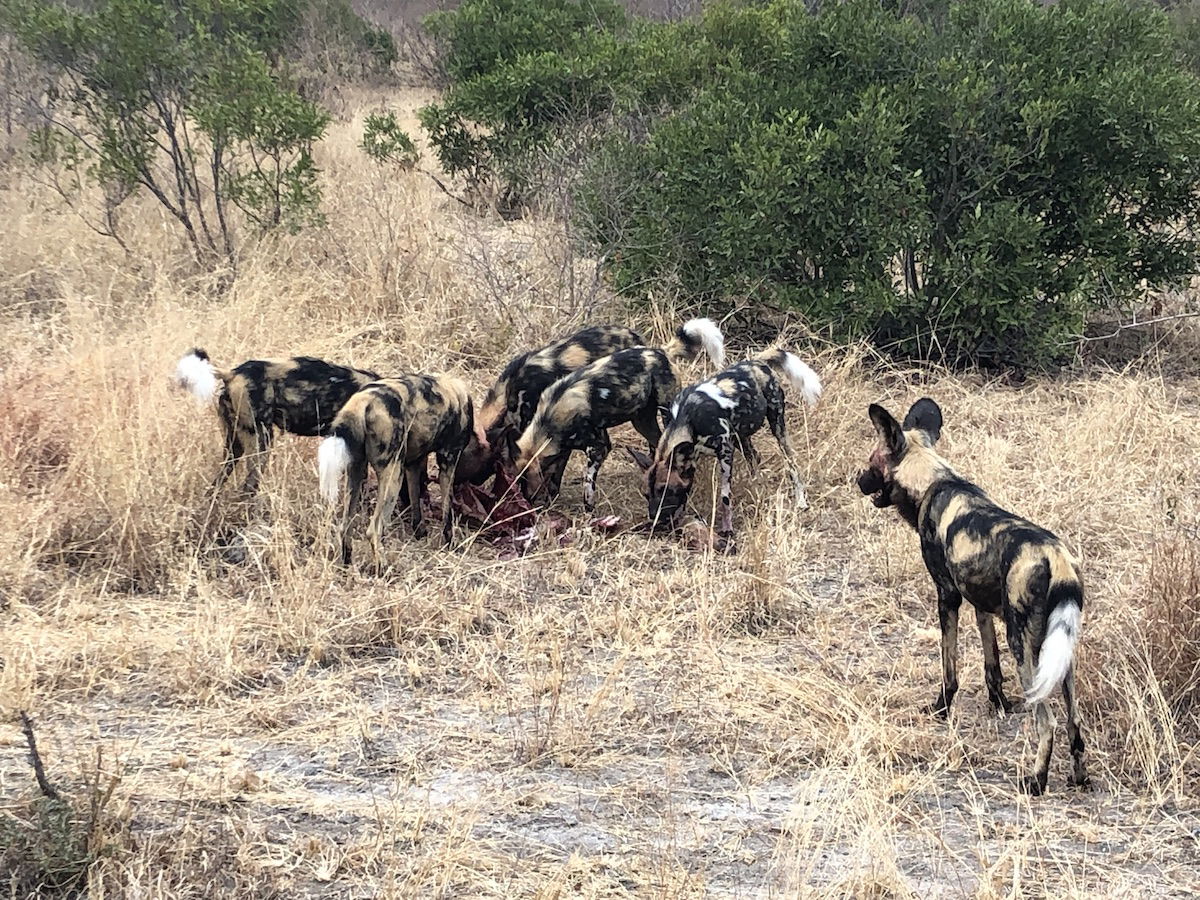 So while the smells of a dead zebra might not be great, I was pleasantly surprised by how desensitized I was to the whole thing.
Game Drives Were Surreal
Safari trips seem to be polarizing — I've heard some people say it was their absolute favorite trip ever, and I've heard others say they'd never do it again.
This type of trip energized me so much, because it was unlike anything I've seen before. I love nature, and seeing so many majestic animals up close and personal was unreal.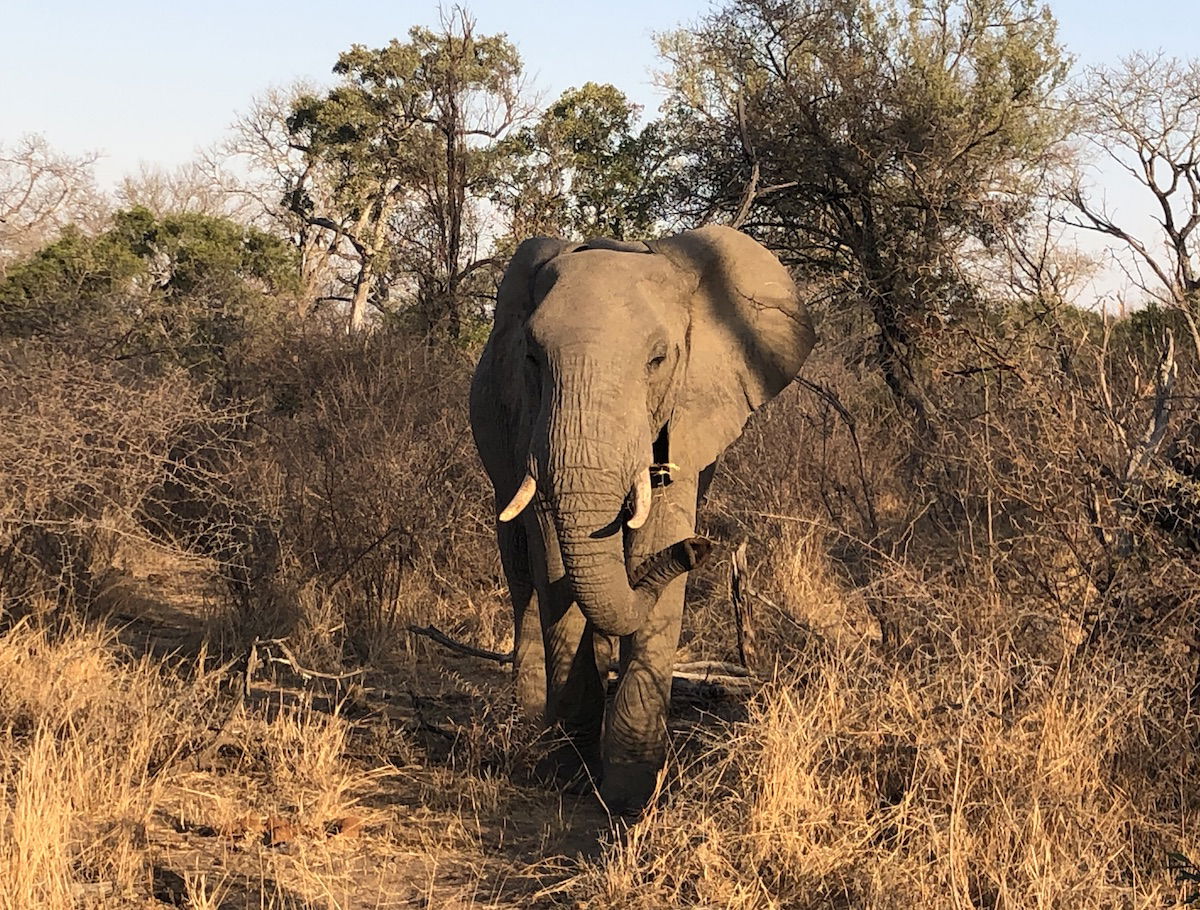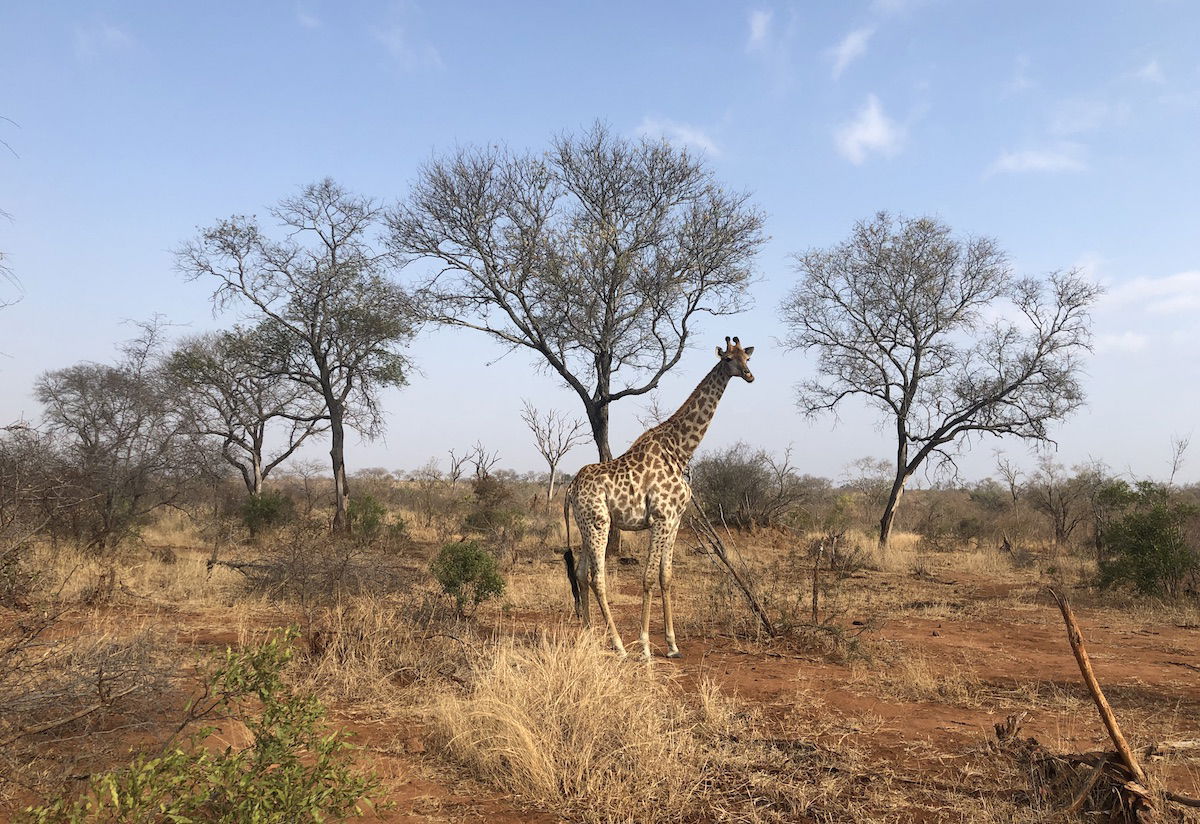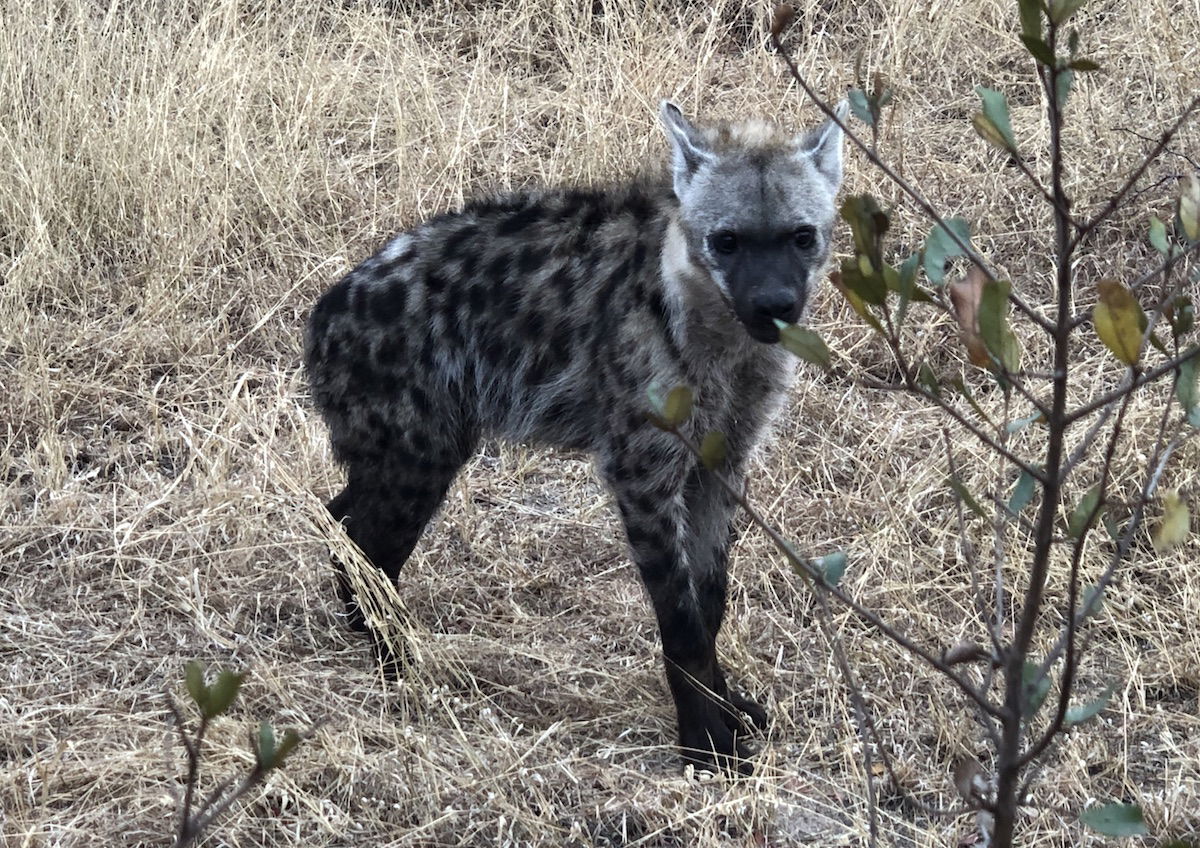 Otherwise the only context in which I've seen most of these animals is in a zoo or some other form of captivity, so I found safari to be incredibly eye opening.
In many ways it made me think about life on a higher level. The cycle of life and food chain has a way of putting everything else in the world into context.
Does Safari Get Boring?
We spent a total of six days on safari, and an average of about seven hours per day on game drives. So altogether we probably spent about 40 hours on game drives, give or take.
Let me note upfront that I like active vacations, though game drives are a different kind of "active" trip. There's a lot of incredible nature and it's exhilarating, but you're also sitting the entire time.
Let me also say that I'm someone who usually "works" constantly (I love what I do, which is why I put it in quotes), so the concept of doing very little for seven hours per day is foreign to me.
So, do game drives get boring? I would say yes and no. I definitely think there's a high diminishing marginal return.
I'd say for the first three game drives I was absolutely captivated. For the next few I loved it but didn't quite have the same excitement. But the last few I did find myself checking my phone every so often to see what time it was.
Also, I'd note that there's a lot of sitting and waiting on safari as well. For example, if you find a lion sleeping you might stay there for 30 minutes in hopes of it waking up, going hunting, etc.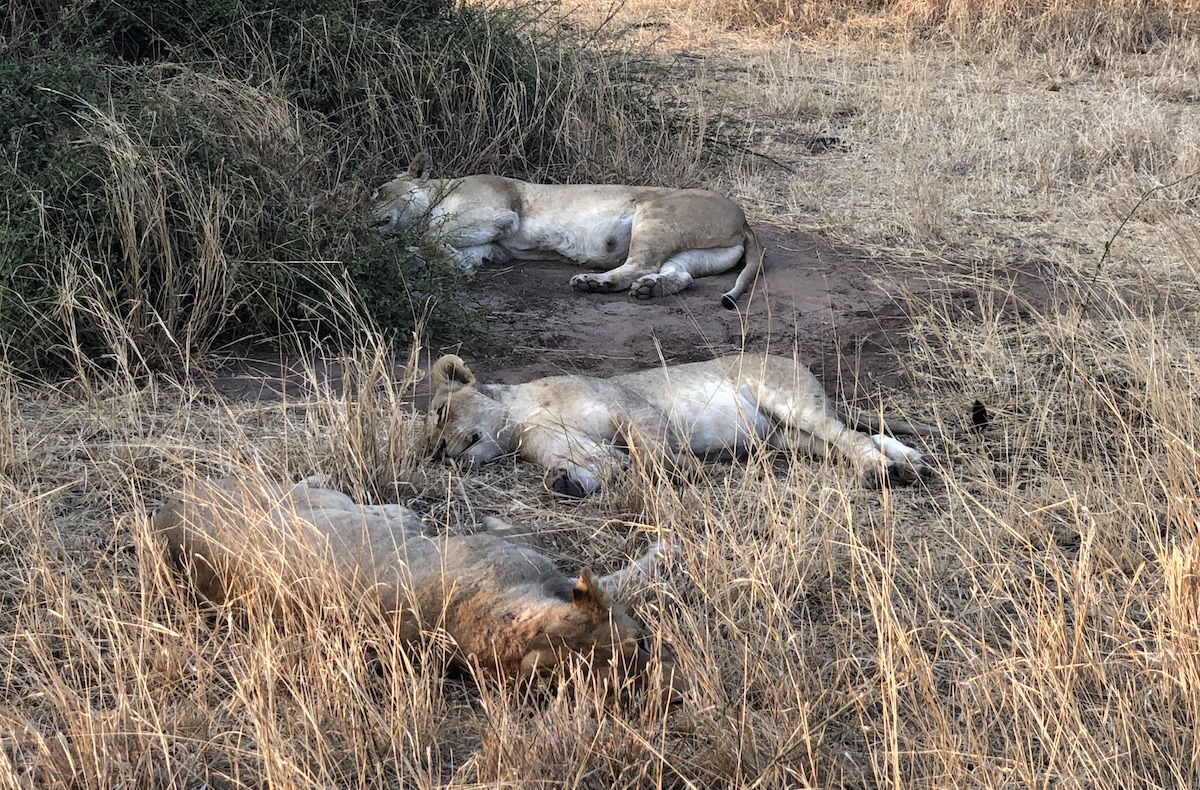 Of course you can always opt out of some game drives and just stay in the lodge you want. If I were to do it again, personally I'd probably say three to four days is ideal.
Sabi Sands Reserve Vs. Kruger National Park
We spent our first three nights at Singita Boulders, located in the Sabi Sands Reserve, and our last three nights at Singita Lebombo, located in Kruger National Park. I wanted to briefly share my thoughts on the two experiences, and how they compared.
Sabi Sands Reserve Game Drives
Sabi Sands Reserve is really cool because the entire area is a private reserve, so it's truly untouched and there are virtually no tourists. They have a massive 45,000 acre concession, and it's largely rectangular. That's great, because it meant every day we could drive in a different direction, and it also meant that we could easily drive across the concession.
Our guide was Coleman and our tracker was Themba. There were two things I particularly loved about driving with them:
Coleman was an absolutely insane driver, and had no problem going "off road" in order to get us close to the animals; like I can't even begin to describe his driving
Coleman and Themba were an incredible team with following animal tracks; they'd literally find the lions and leopards based on tracks alone in a very CSI way
We saw all of the "big five" within the first 24 hours, and we saw wild dogs eating an impala, lions eating a zebra, leopards, cheetahs, and so much more.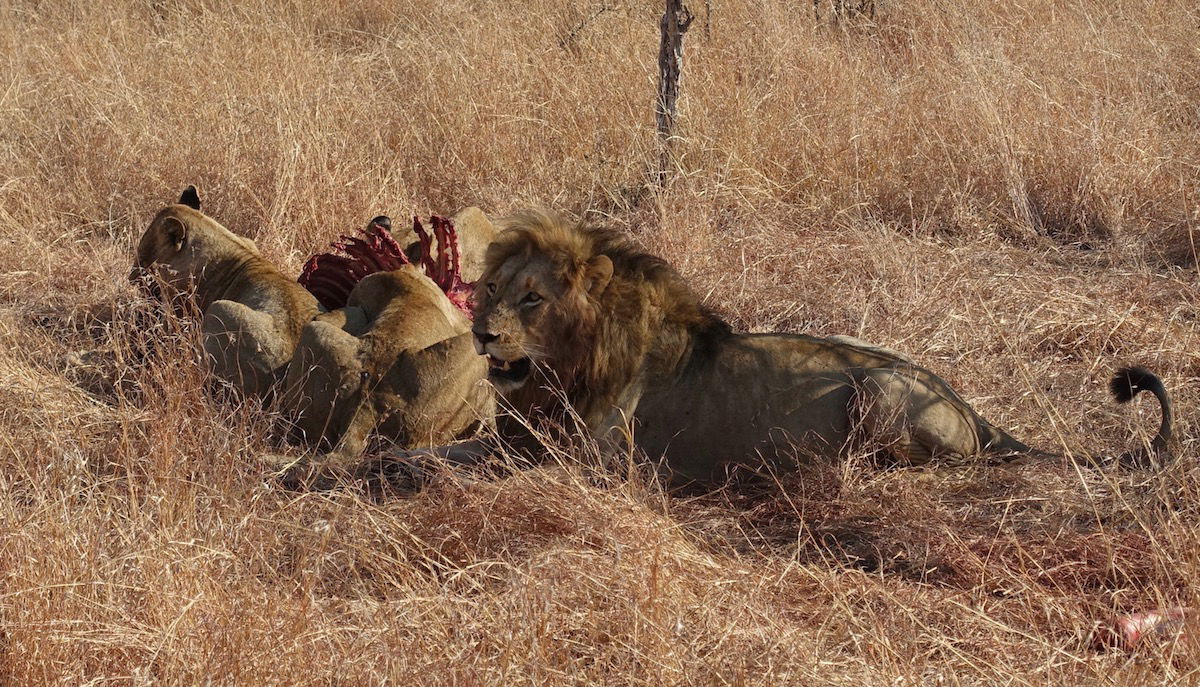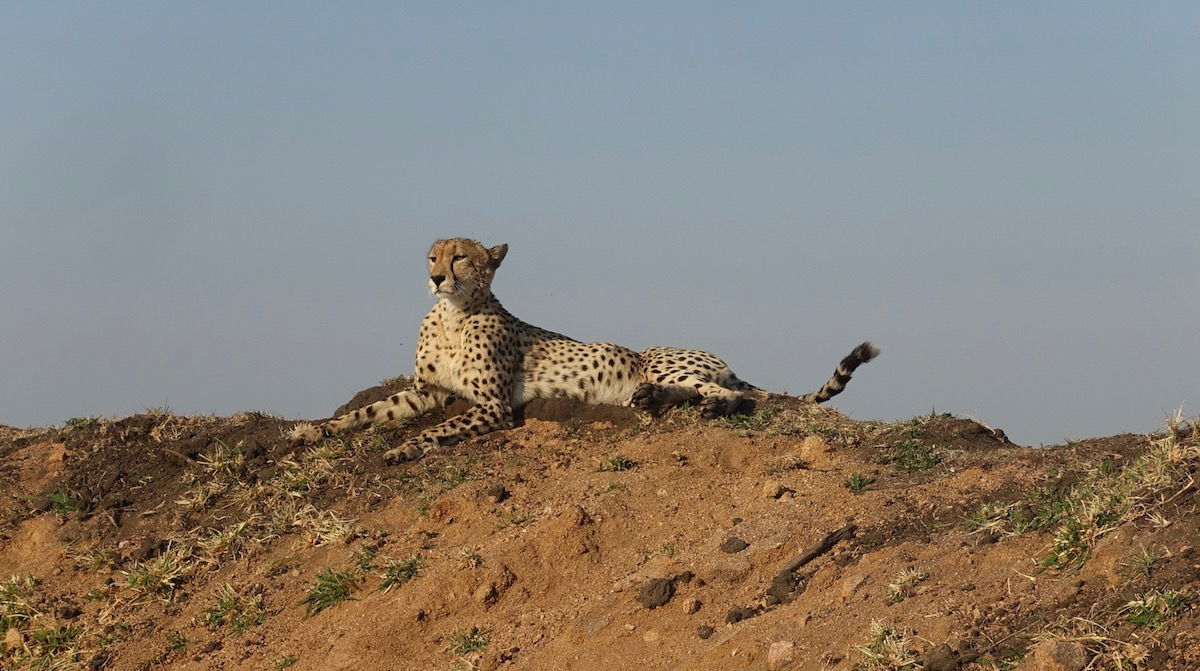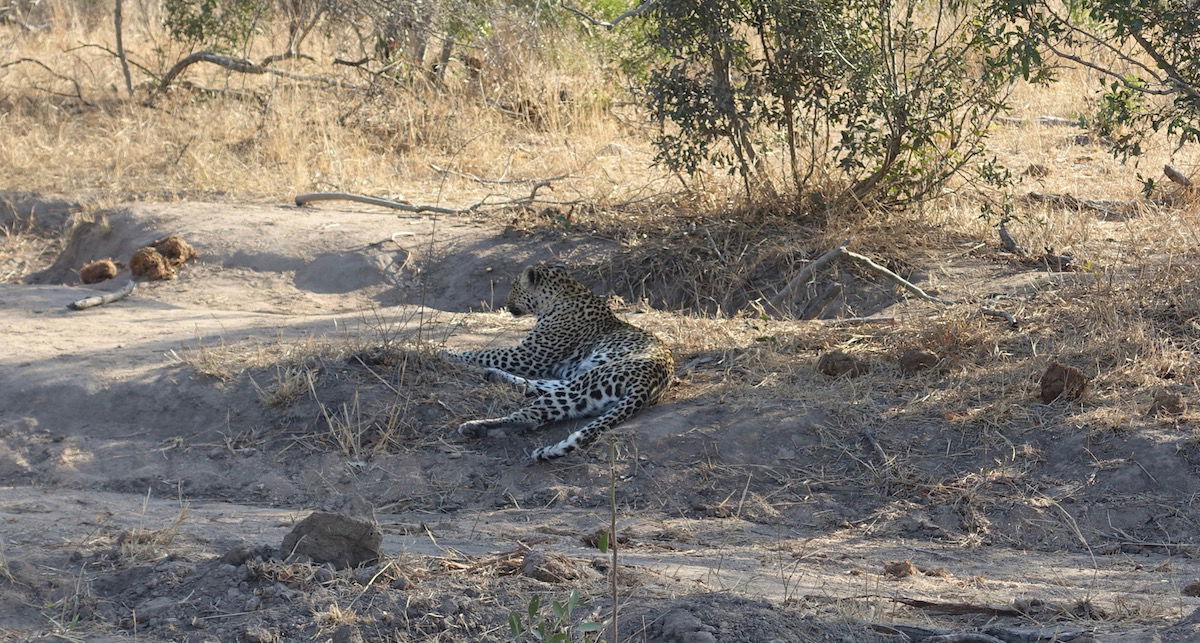 Kruger National Park Game Drives
Kruger National Park is massive, and much of it is open to the public. Singita is given a 30,000 acre concession, so they have quite a bit of private land on which to roam.
I thought the landscape was a bit more beautiful than at Sabi Sands, because it was more mountainous, as it's right on the border with Mozambique. That being said, I didn't love the shape of the concession as much (silly as that sounds), since you were typically more or less driving in the same direction, and there was less land to cut across.
Our guide was Henry and our tracker was Andrew. They were phenomenal:
They worked really well together, and were fun
They were incredibly knowledgable, not just in terms of finding animals, but in terms of answering literally any question we could possibly have about animal behavior, etc.
We once again saw all of the "big five." We even saw a pride of over 20 lions, which was probably the highlight of our safari there.
I Can't Wait To Go On My Next Safari
I absolutely loved my first safari. Personally I'm not dying to do exactly the same kind of safari again in the near future. That's not because I didn't absolutely love it, but rather because I rarely like to return to the same destination or repeat the same experience (this is especially true nowadays, as I'm trying to travel less and be home more).
That being said, I'd love to do a different kind of safari, with different landscape, different animals, etc. As a matter of fact, Ford and I have already planned our next safari. We're going to Namibia next year around my birthday, and we'll be staying for three days at andBeyond Sossusvlei Desert Lodge, which has completely different landscape. While definitely not cheap, it's a fraction as expensive as Singita.
I figure that's both similar and different, so if anyone has any thoughts on that, I'd love to hear them.
I'd also love to go gorilla trekking sometime in Rwanda, though that's outrageously expensive — the permit alone costs $1,500 per person per day, and that doesn't include accommodation or anything else.
Bottom Line
Our first ever safari was magical. This was completely different than any trip I've taken before, and I'd recommend a safari in a heartbeat. Seeing these animals firsthand was surreal, especially since I've never seen them in the wild before.
In many ways it also put life into perspective for me. Seeing how the animal kingdom works firsthand puts a lot into perspective.
If you've been on safari before did you love it, hate it, or…?