——————————————————————————
After a train ride from Mainz, we arrived at the Frankfurt train station in the mid-afternoon, and then walked over to the InterContinental. Even though I've stayed there several times, I still seem to get lost while trying to find the InterContinental. Before I go on with my review, it's worth noting that I've stayed here several times before, so this review won't be quite as comprehensive. For a more comprehensive review of the hotel, see my first or second reviews of the hotel.
Upon check-in we were warmly greeted, though there was a bit of confusion over our reservation. I had booked the first night using a promotional night (I refuse to use the term "free" night) from Priority Club's "Sweet Dilemma" promotion, and had paid 107 Euro for the second night. Strangely enough, I got an upgrade to a panoramic suite for the first night, while they only upgraded me to a studio suite for the second night (which was the revenue stay). After talking to the duty manager, they wanted to charge me 50 Euro to stay in the panoramic suite for both nights, though I agreed to just take the studio suite for both nights.
Our room was on the fourth floor at the end of the corridor. It's definitely more on the "studio" than "suite" side, but it was perfectly nice. The InterContinental isn't the most modern hotel in the world, but I find it to be a fantastic value, especially as a Royal Ambassador. Furthermore, the hotel is very well kept, with the exception of the ancient TVs they have in the rooms.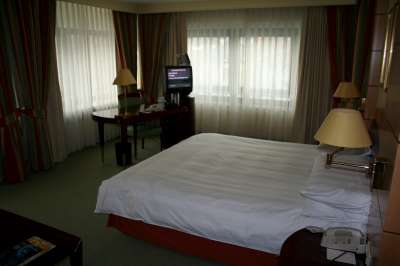 Studio Suite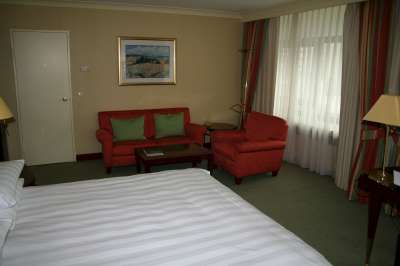 Studio Suite sitting area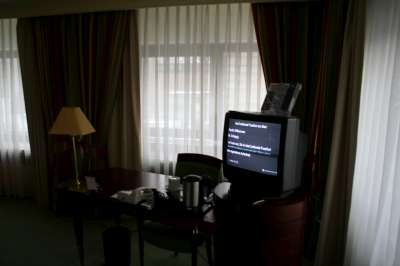 Desk and TV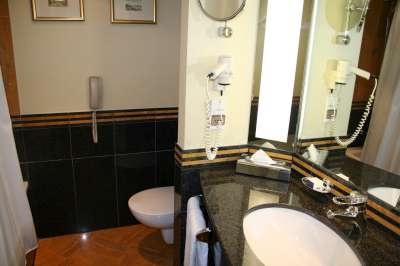 Bathroom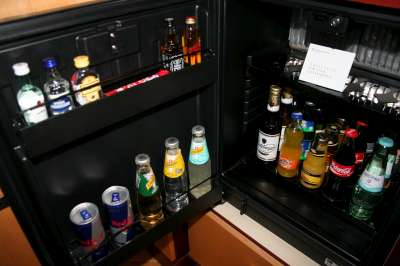 Minibar
One thing about the InterContinental Frankfurt that never ceases to crack me up are the Royal Ambassador welcome amenities they provide, as I blogged about during my stay.
Last time it was "coffeepeeling," and this time some sort of a jar of liquid chocolate. Mmm… I guess!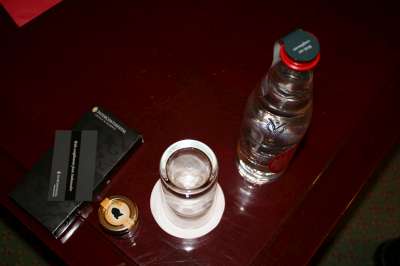 Welcome amenity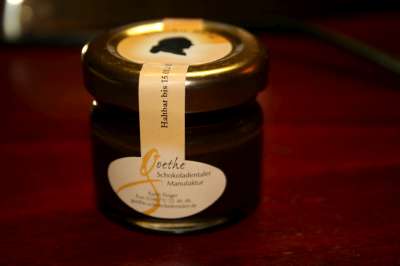 Chocolate
This hotel will typically grant Royal Ambassador members club lounge access, though only upon request (which is a fairly strange policy, in my opinion, but whatever). So after we settled into our room I went back down to the front desk to ask if it might be possible to get access to the club. The agent got the guest relations manager, who welcome me and introduced herself. Then our conversation went something like this:
Me: "I just wanted to confirm that I have club access on this reservation as a Royal Ambassador, as I've had in the past at this hotel."
GRM: "Club access is not a Royal Ambassador benefit, you have received a two category upgrade."
Me: "True, though I've always gotten club access at this hotel as a Royal Ambassador. Also, I don't remember the last time I've stayed at any InterContinental where I didn't get at least a suite OR club access, and sometimes even both, and I definitely only got a large executive room on this stay… though it is technically a two category upgrade."
GRM: "While club access is not a Royal Ambassador benefit, we are happy to grant it to you because of your loyalty."
Certainly a bit roundabout, though I'll take it. Granting club access to a guest no doubt generates goodwill, though I feel like that's negated slightly when one has to fight for it, or when it's granted as a "one time exception" (when it's not).
Anyway, one of the highlights of the hotel is actually the club lounge, which is located on the 21st floor. Because it was right before Christmas, it was totally empty. The attendant told us that usually there are 40-50 people that have access to the club, though due to the time of year there were only about 10 guests with access to the club.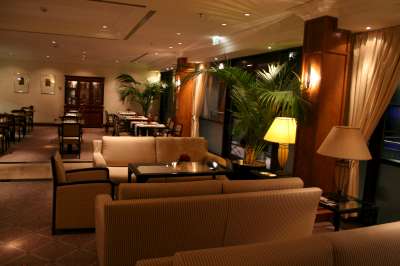 Club InterContinental
The evening spread in the club lounge is quite good, and easily constitutes a dinner. They have all kinds of cold appetizers, a couple of hot dishes, cheese with bread, and even dessert.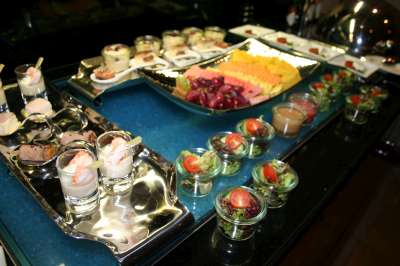 Evening spread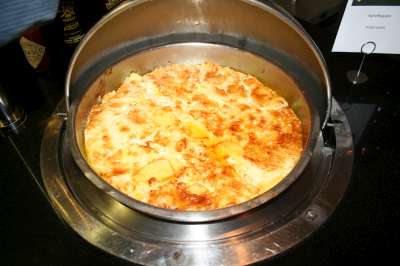 Potato dish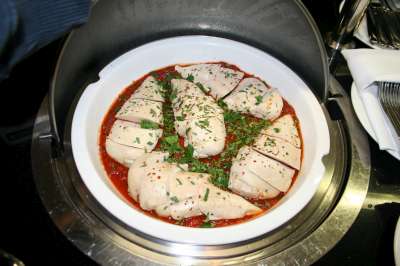 Chicken dish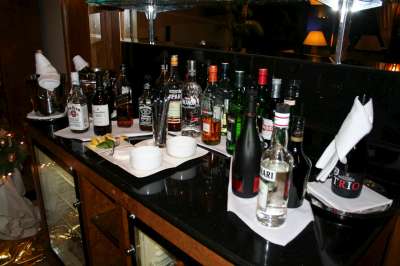 Alcohol
We lucked out, because due to the low occupancy, the club lounge was closed for breakfast both mornings and closed for evening cocktails on Christmas Eve. As a result, we were invited to have breakfast both mornings in the restaurant, which boasted a very nice spread.
The highlight, however, was the Christmas Eve dinner buffet (which was otherwise booked out) that we were invited to as club guests. It went for something like 52 Euro/person, though because the club lounge was closed, they had a separate, partitioned off area for club guests in the restaurant, with full access to the buffet.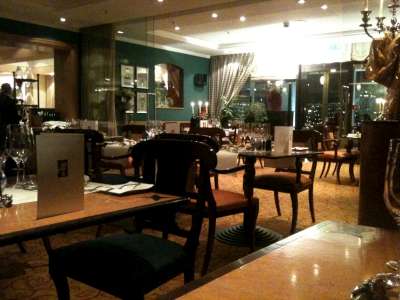 Restaurant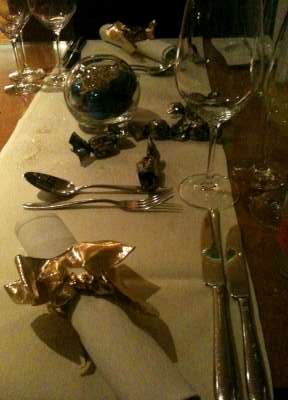 Christmas buffet setup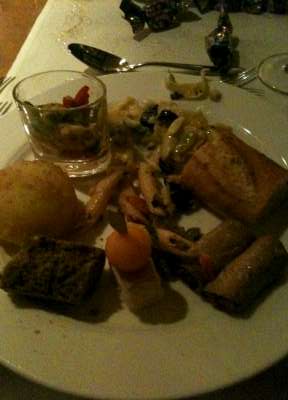 Plate from buffet
The InterContinental remains my "go to" hotel in Frankfurt. While it's not the most modern or even luxurious hotel in the world, it's a solid, well maintained four star hotel with very reasonable prices and great benefits for Royal Ambassador members. I'll be back.