A couple of days ago I posted a video of BBC Two's "A Very British Airline," which is a documentary that follows around various aspects of British Airways' operations.
Reader Max C left the following comment, which I found interesting:
I realize there are many horror stories of poor food, service and hard product on BA (esp in F) and that it's fashionable to bash BA. I may be in the minority but I've had three TA trips in BA F in the last four months and I was pleasantly surprised by how good the food was, comfortable hard product and great personalized service. Again, maybe a small n size, but credit where credit is due.

Of course, they do not measure up to CX F or SQ Suites, which I have also been on in the last year – but for me, the gap was not as big as I had imagined it would be. Maybe the strict training I saw in Episode 1 is paying off?
I think Max is onto something. Is it fashionable to bash British Airways?
I know a lot of people think I'm a "British Airways hater," though I don't think that's the case. Yes, maybe I unfairly love Lufthansa, but I don't think I unfairly dislike British Airways. I actually really like British Airways first class and recommend it, as long as you come in with the right expectations.

British Airways 747-400
Here are a few reviews I've written of British Airways first class:
I do think I fairly summed up British Airways first class with this statement:
On the whole I had a great flight. I still think in terms of hard product British Airways' first class is more like a good business class product than a first class product based on the seat width and lack of storage. And the food isn't amazing by any stretch of the imagination either.

But I still think it's better than most US airlines, if for no other reason than the stylish feel of the cabin and the fact that it's something different.
So lets just briefly talk about a few aspects of British Airways' first class experience:
British Airways first class cabins & seats
British Airways' first class cabins are possibly the most stylish in the sky, though definitely not the most comfortable. British Airways is the largest operator of 747s in the world, and they have the tightest first class configuration of any airline I know. They cram 14 seats into the nose of the 747. Lets look at how many first class seats other airlines put in the nose of the 747:
Lufthansa — 8
Cathay Pacific — 9
United — 12
So the product is really cramped on the 747, and I don't think it's considerably better than a reverse herringbone business class seat.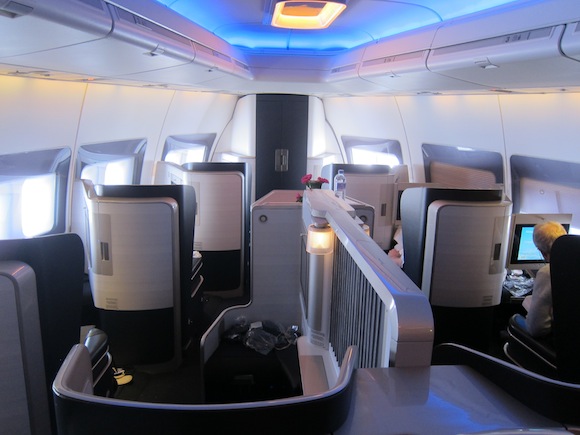 British Airways 747 first class
The cabin does feel more spacious on the 777 given that the cabin is wider. And the A380 product is actually materially better, given that the A380 has an even wider cabin, still with four seats per row. So I'd say the first class hard product on the A380 is actually "solid."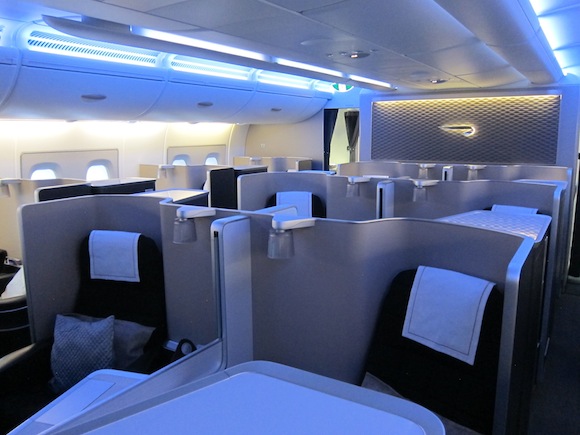 British Airways A380 first class cabin
To British Airways' credit, their first class cabins are especially stylish, possibly the most stylish in the sky. But at best they have an average first class hard product (on their A380s), and at worst they have a really good business class hard product (on their 747s).
British Airways first class food
Ultimately I'm not someone that needs foie gras or salmon or caviar to enjoy a meal. But if you are looking for "first class touches" with your food, British Airways really doesn't deliver. I can name several airlines that have business class catering that's on par with British Airways' first class catering. For example, I've never been served anything in British Airways first class that I wouldn't have also expected in Austrian, Turkish, or Etihad business class, just to name a few.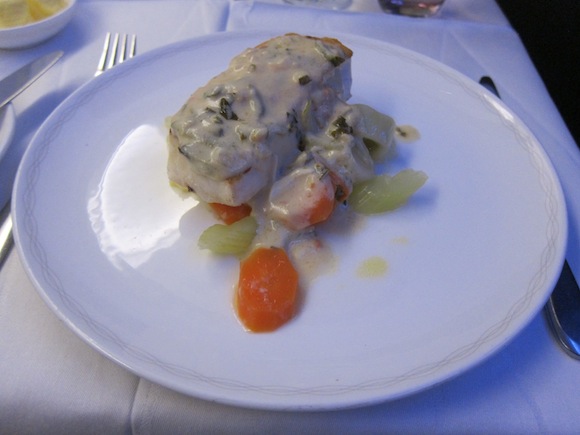 British Airways first class pan-fried halibut main course
In fairness to British Airways, I do love their afternoon tea.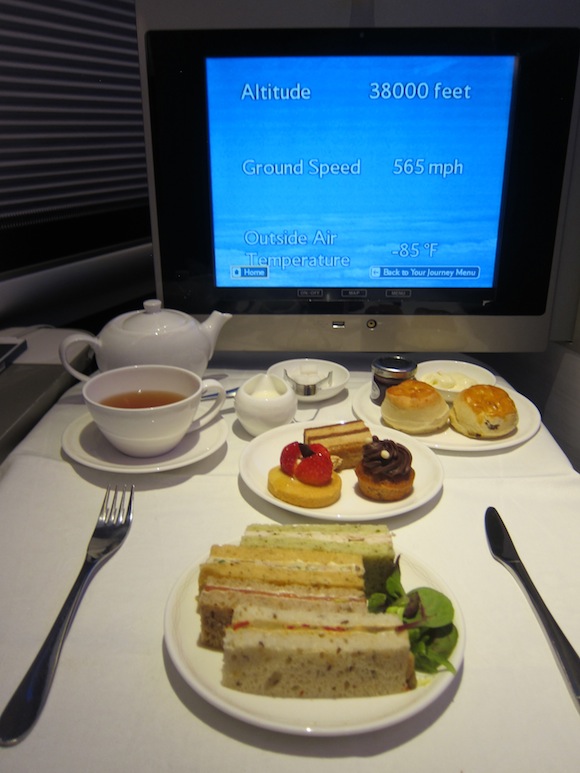 British Airways first class afternoon tea
British Airways first class service
Service is a bit hit or miss, though on the whole I enjoy first class service on British Airways. Even Singapore Airlines has service inconsistencies, so this is hardly a point on which I'd criticize them.
British Airways Concorde Room
If anything, my biggest frustration with British Airways involves their ground experience at London Heathrow. It's a hellish airport to begin with, and British Airways doesn't really offer any priority ground services for their first class passengers, unlike all of the other European airlines offering a first class product.
The one area where I'll admit that I "bash" British Airways is with their Concorde Room at London Heathrow. In my experience the staff are arrogant, the 15 minute spa treatments suck (and you have to book them in advance — good luck getting a treatment within a reasonable timeframe day of), the food isn't good, and the bathrooms/shower rooms look like they're straight out of hospitals.

British Airways Concorde Room terrace
The only saving grace of the lounge, in my opinion, is that they serve Grand Siecle champagne, which is the same champagne they serve aboard.

British Airways first class Grand Siecle champagne
Bottom line
British Airways has a fairly solid first class product. They're also the only major airline in the world with a first class product for which you can't redeem miles through any major program without paying fuel surcharges. So if you're redeeming miles for British Airways first class you're not just paying the mileage premium for flying first class, but also parting with a good amount of cash in order to be able to experience it.
I don't think British Airways first class is on par with Lufthansa or Air France first class.
Lufthansa hands down has a superior first class hard product. There are aspects of their meal service that are better, like the caviar, but then there are also aspects of the meal service that are dreadful, so lets call it a tie. But then they also have a hell of a ground experience in Frankfurt, which you don't have with British Airways.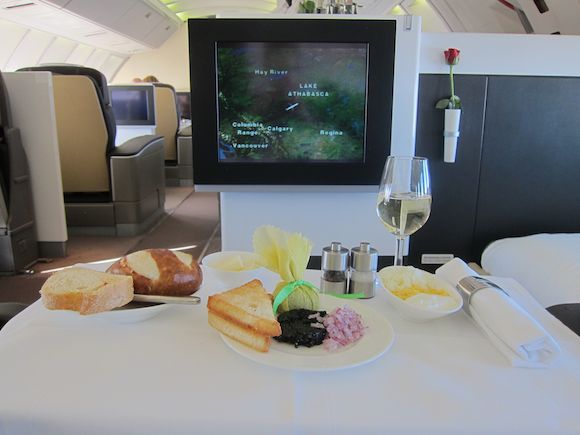 Lufthansa first class caviar service
As far as Air France goes, I'd say their catering is better than British Airways', and their ground experience in Paris is so much better than British Airways'. London Heathrow and Charles de Gaulle are possibly the two worst airports in the world. The difference in how the two airlines treat their first class passengers at their respective mega-hubs is just night-and-day.

Air France Paris first class lounge

Still, British Airways first class sometimes just feels really "fun," has great onboard amenities (nice pajamas and amenity kits), and has a really stylish cabin. As long as you have reasonable expectations of the service and the 747 seat, you should have a nice trip in it.
Am I off base? Is British Airways first class better than I'm saying? Worse?